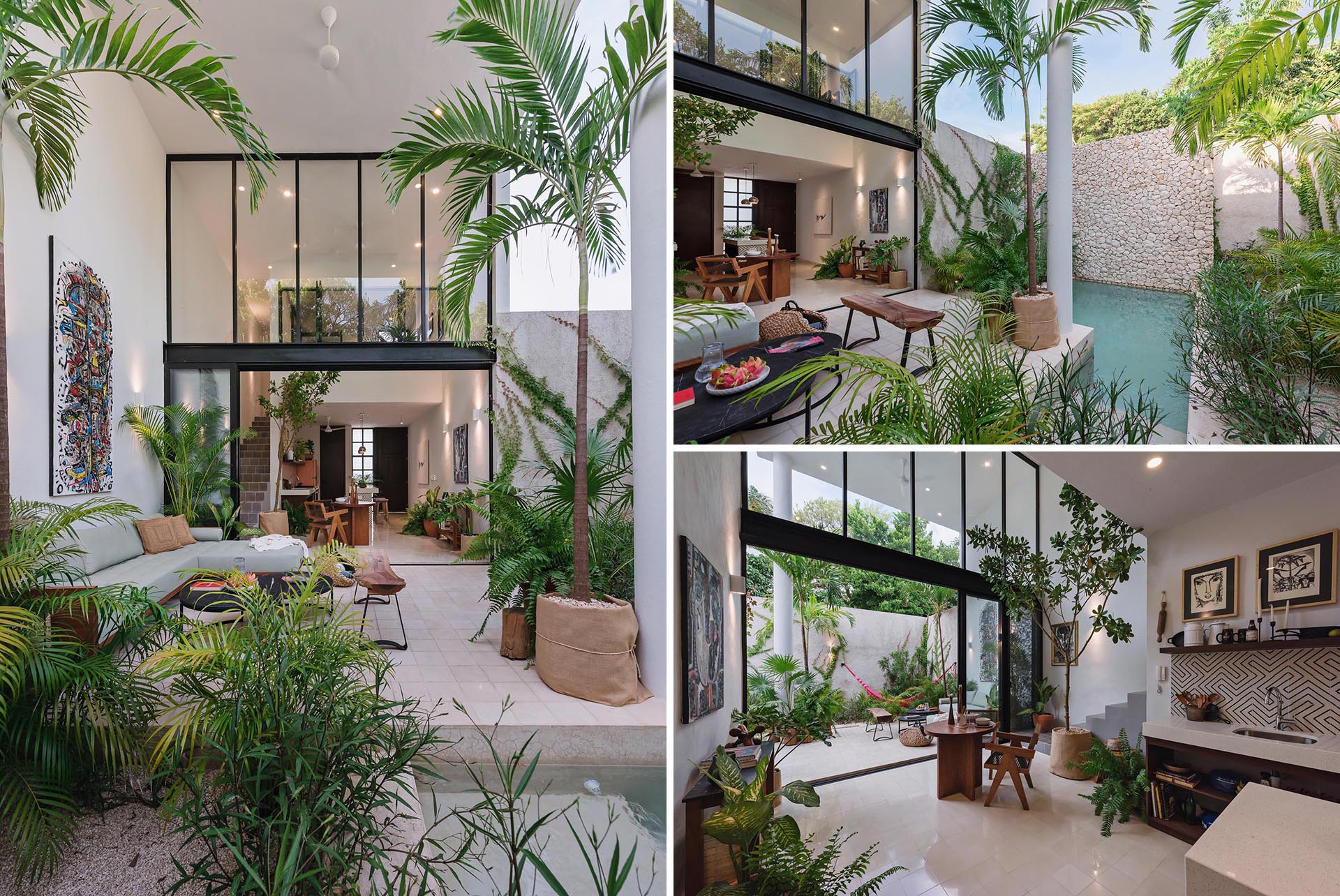 Mexican architecture firm Workshop Diseño y Construcción has designed Casa HANNAH, a modern home with a white exterior that hides a tropical paradise.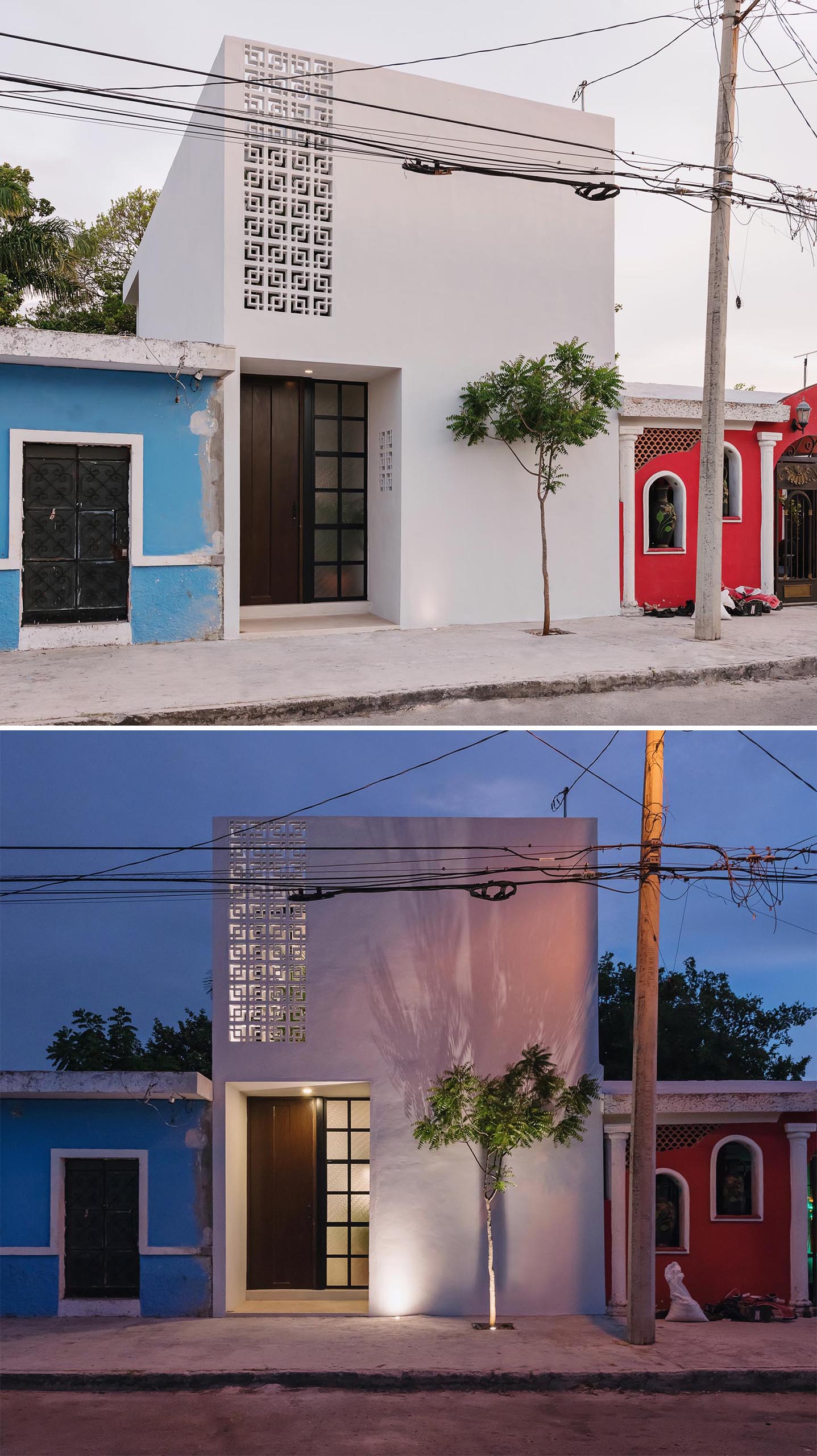 Stepping inside the home transforms you to another place. Sliding glass doors open to a patio furnished with a relaxing sofa, that's surrounded by tropical plants and has colorful artwork adorning the wall.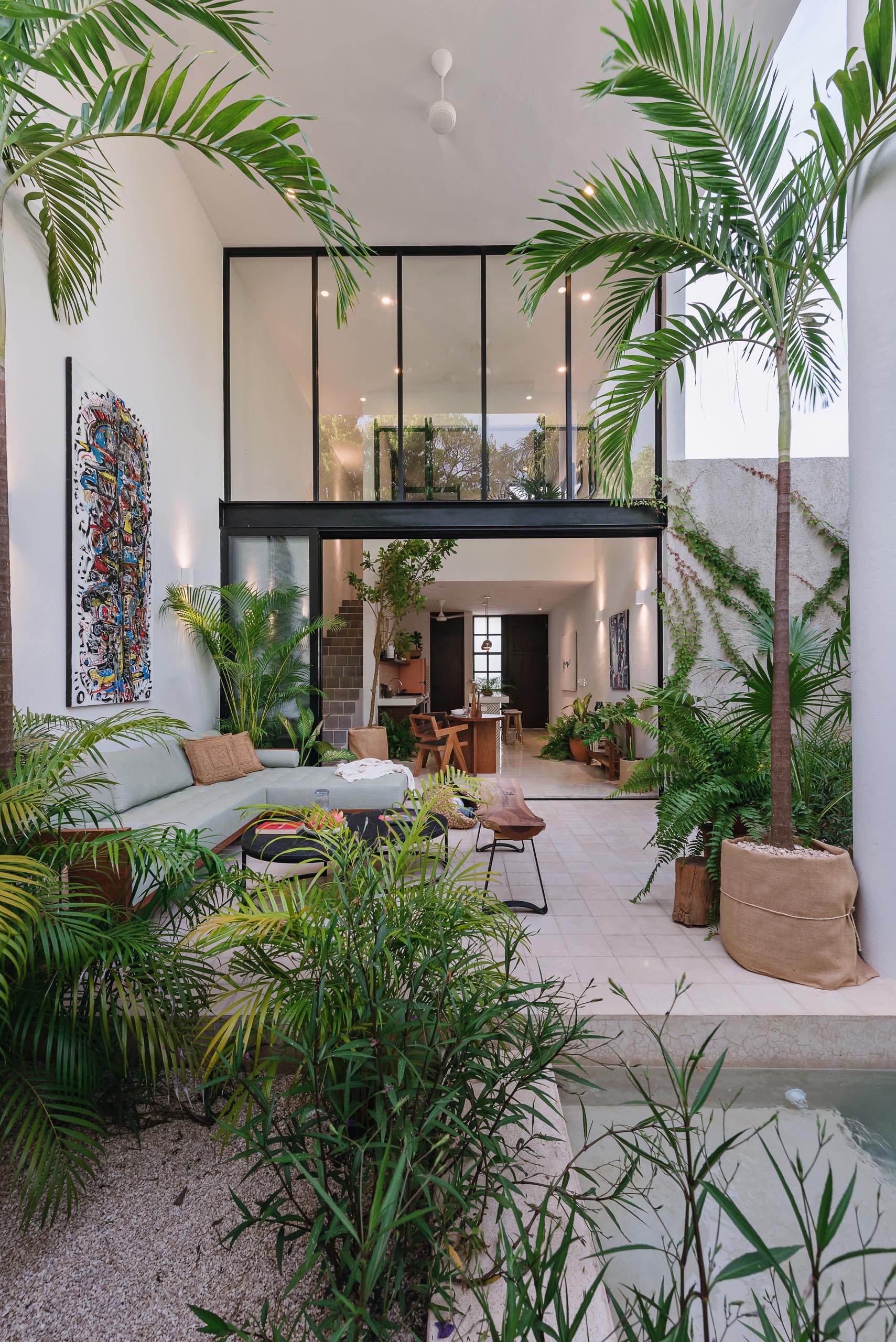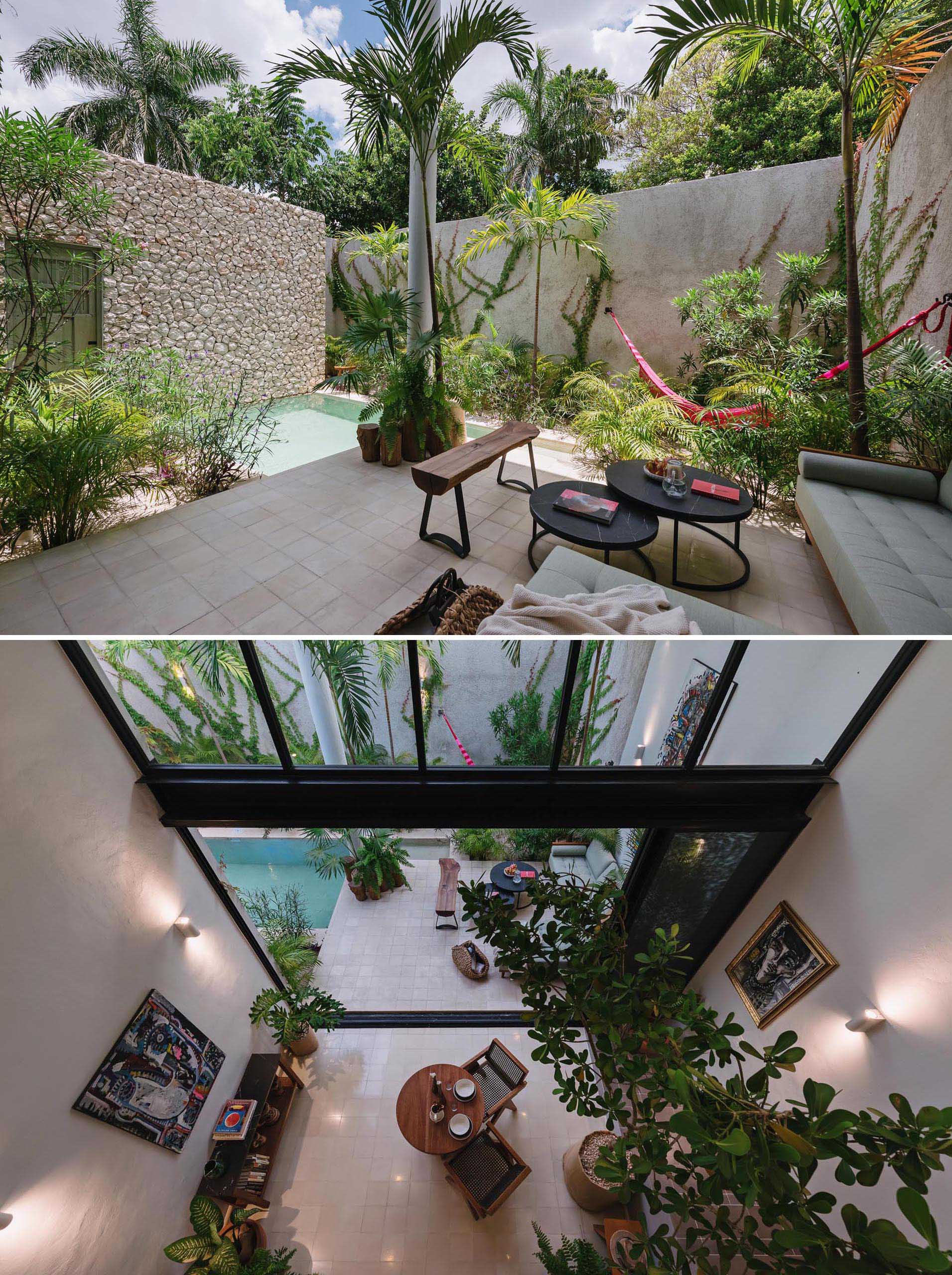 Adjacent to the partially covered patio is a hammock for relaxing in the sunshine.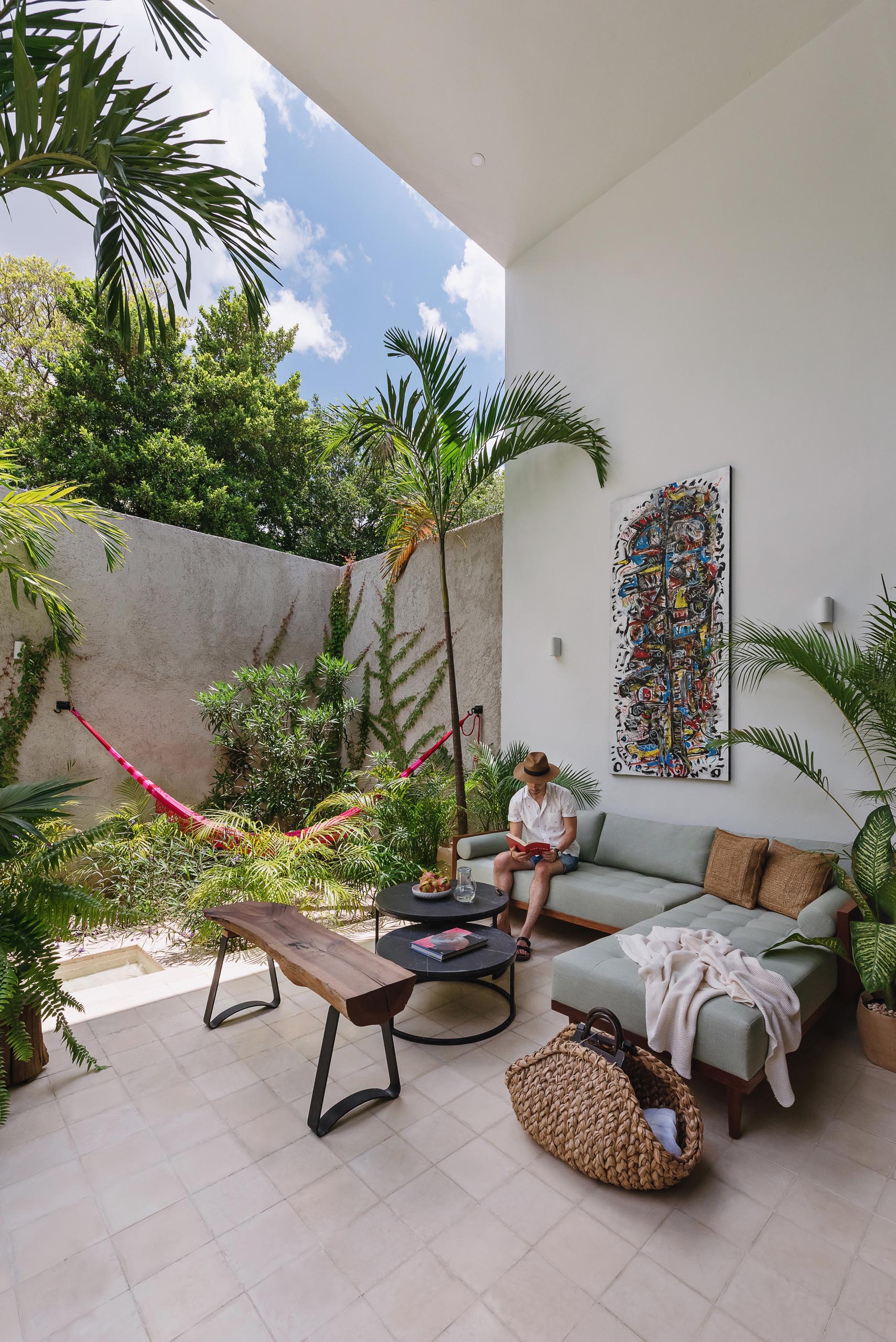 The patio has a few stairs that lead to the small swimming pool, ideal for cooling off on a hot day, while a stone wall adds texture to the outdoor space.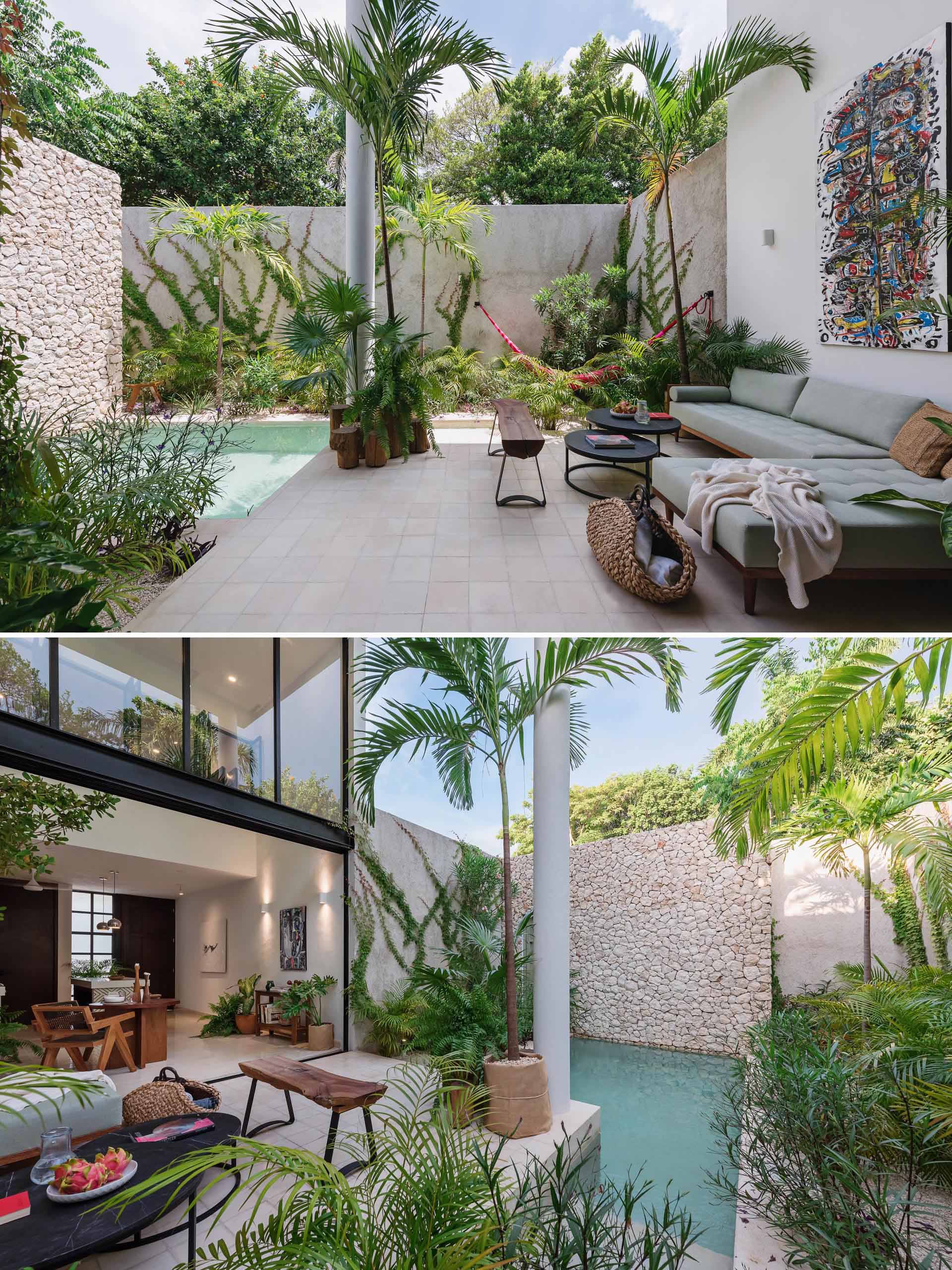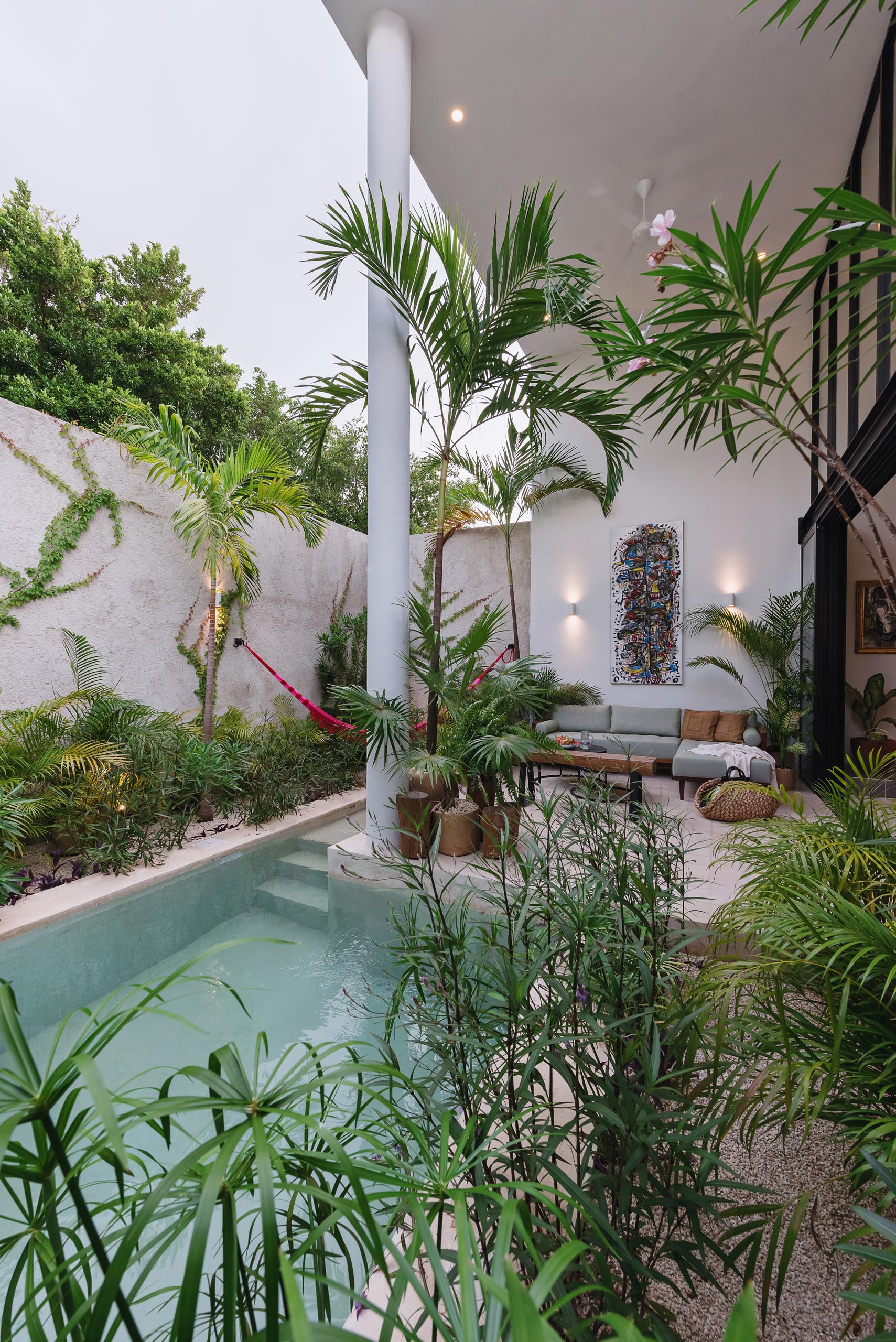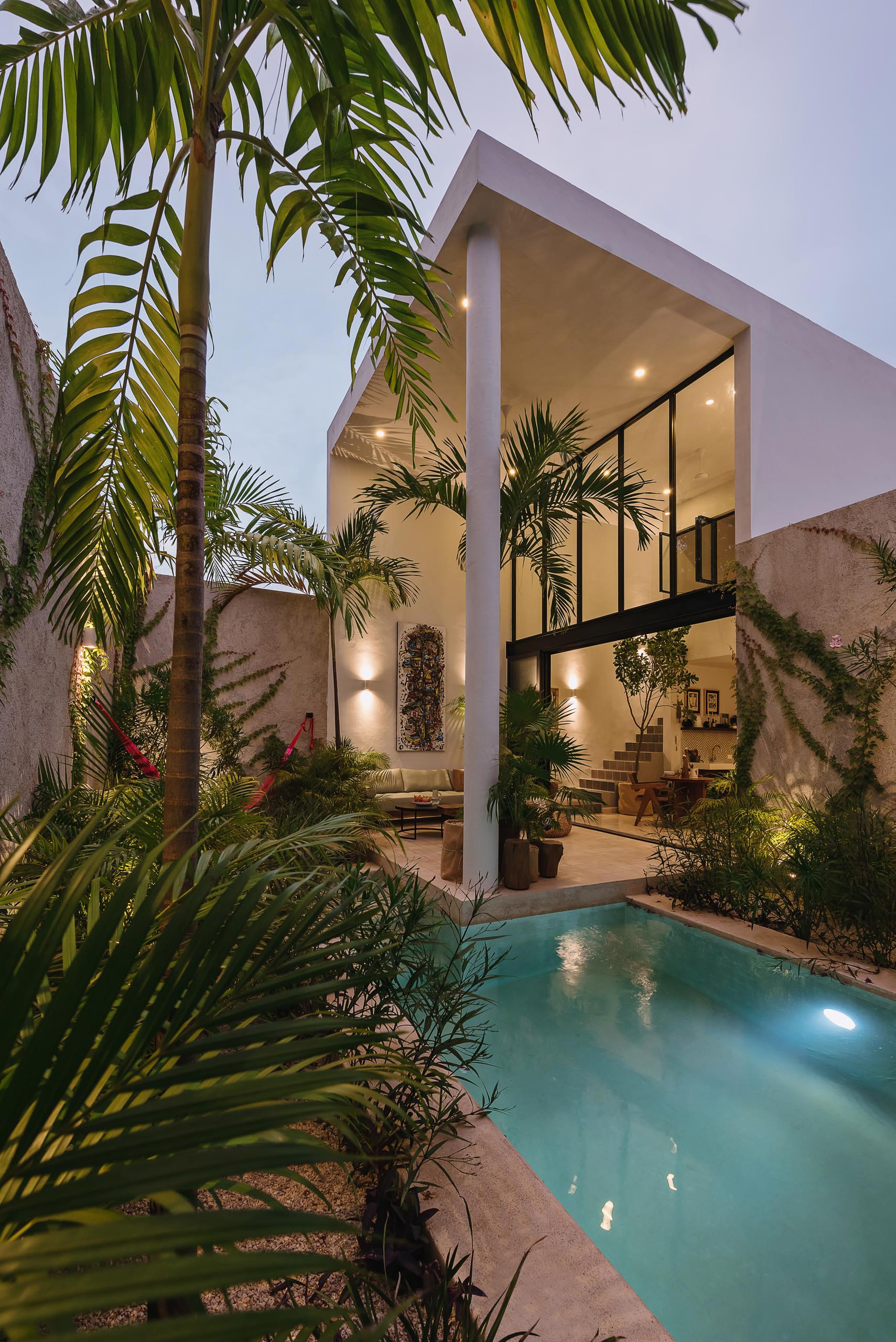 Inside the home, there's a double height ceiling and a small dining area.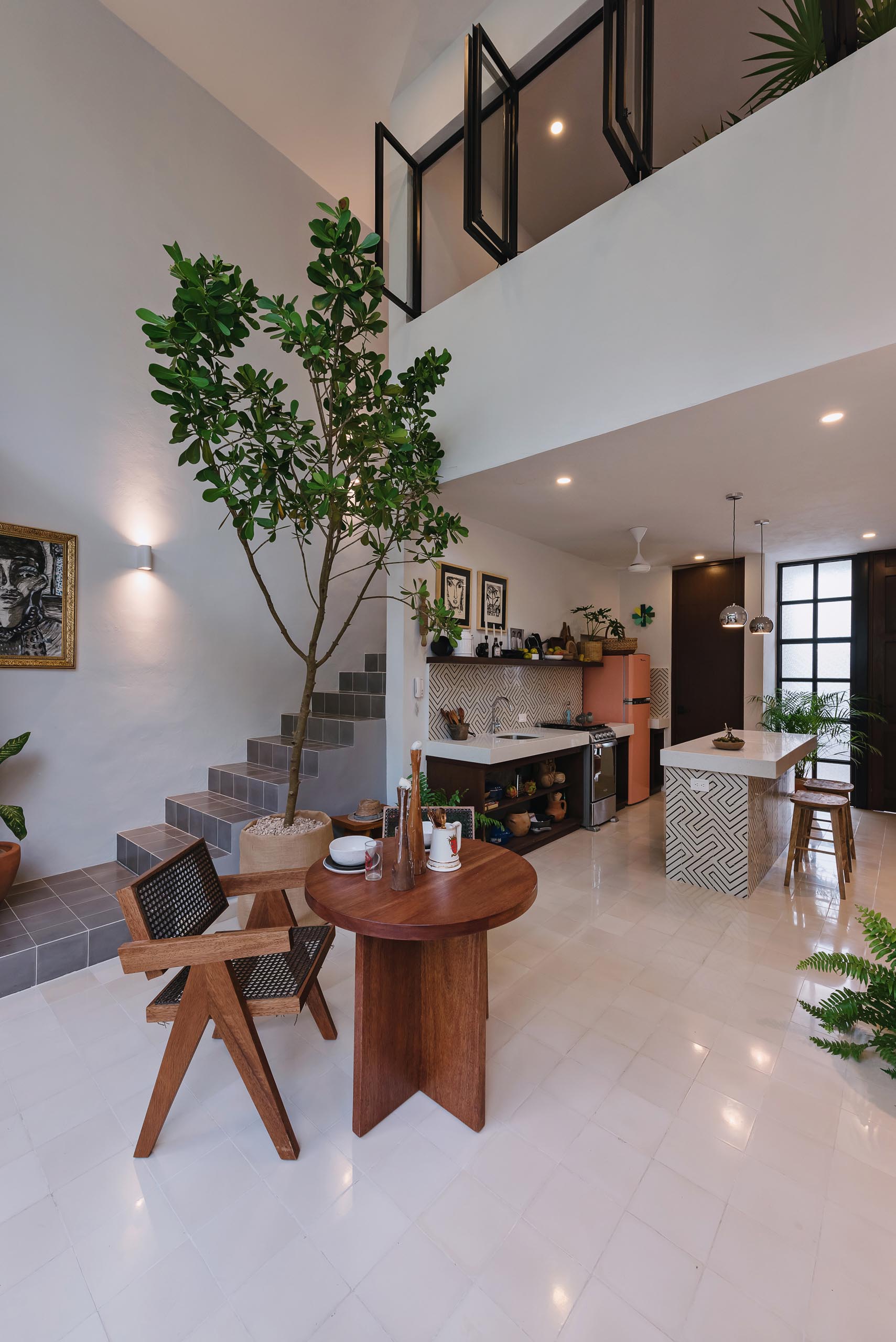 Adjacent to the small dining area is the kitchen, which includes thick white countertops and a graphic tile pattern.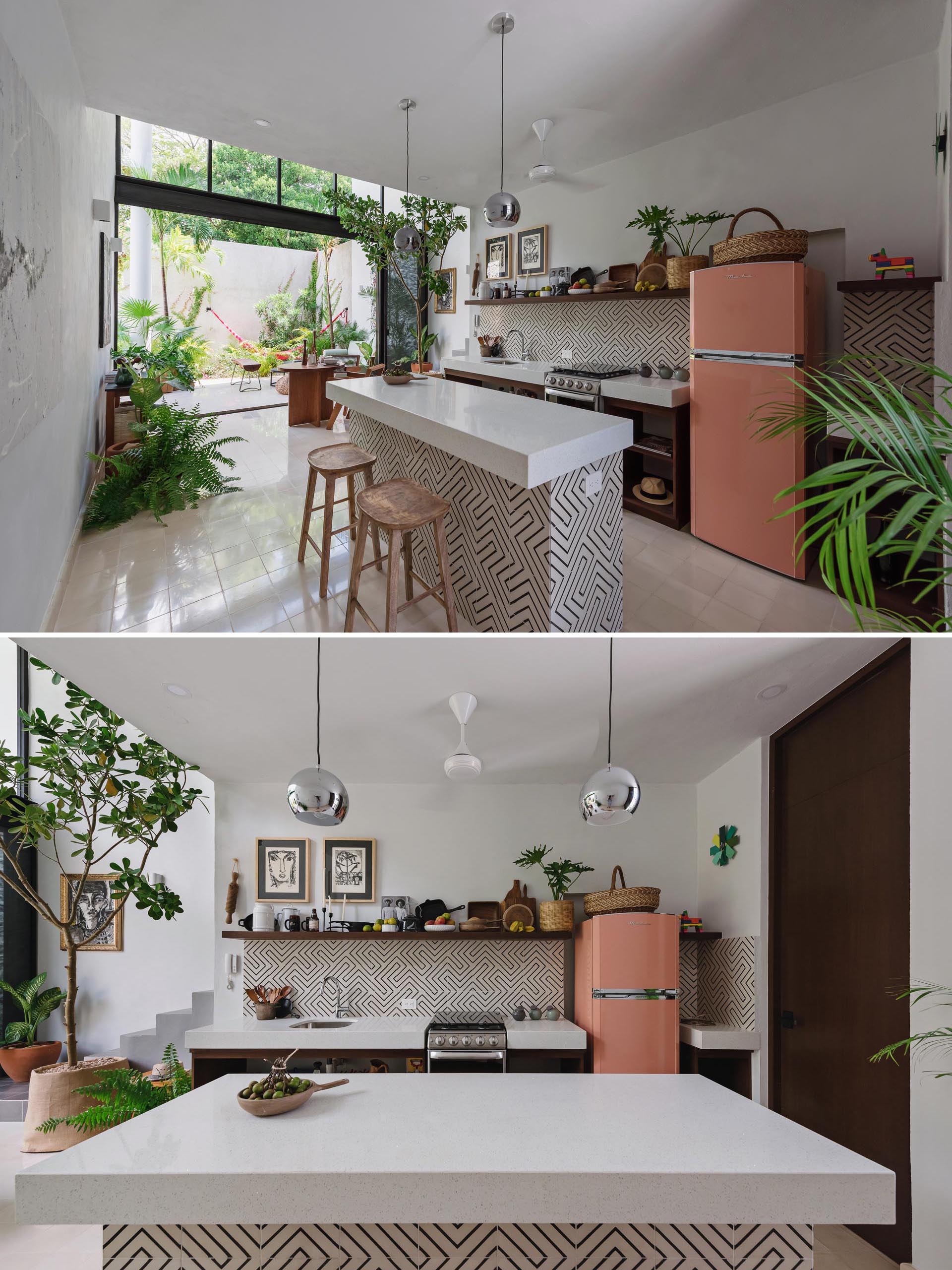 A large tree draws the eye upwards to the black-framed bedroom windows.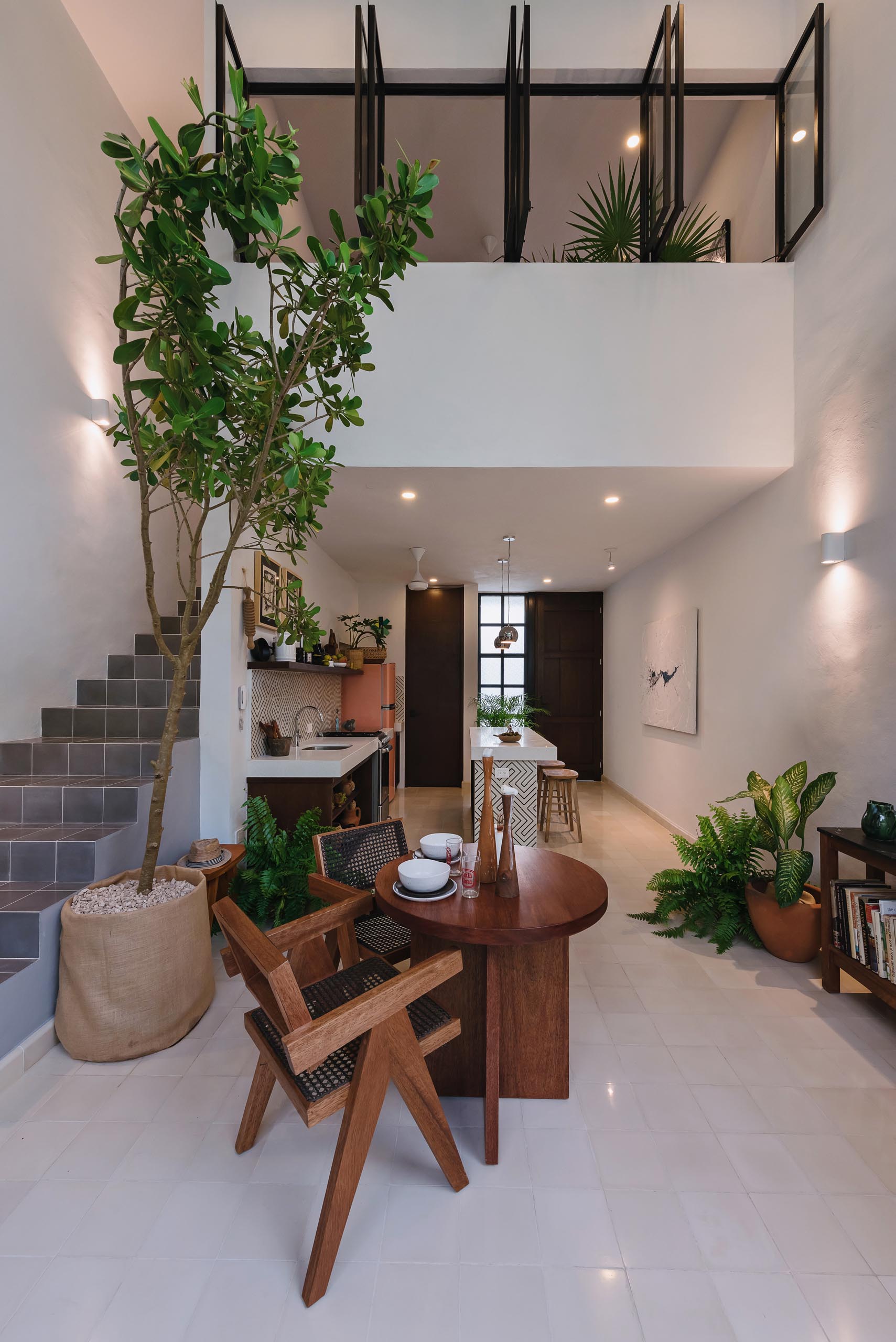 In the bedroom, there's a small glass door that leads to a tiny area with plants, and an en-suite bathroom. At night, indirect lighting creates a soft glow for the bedroom.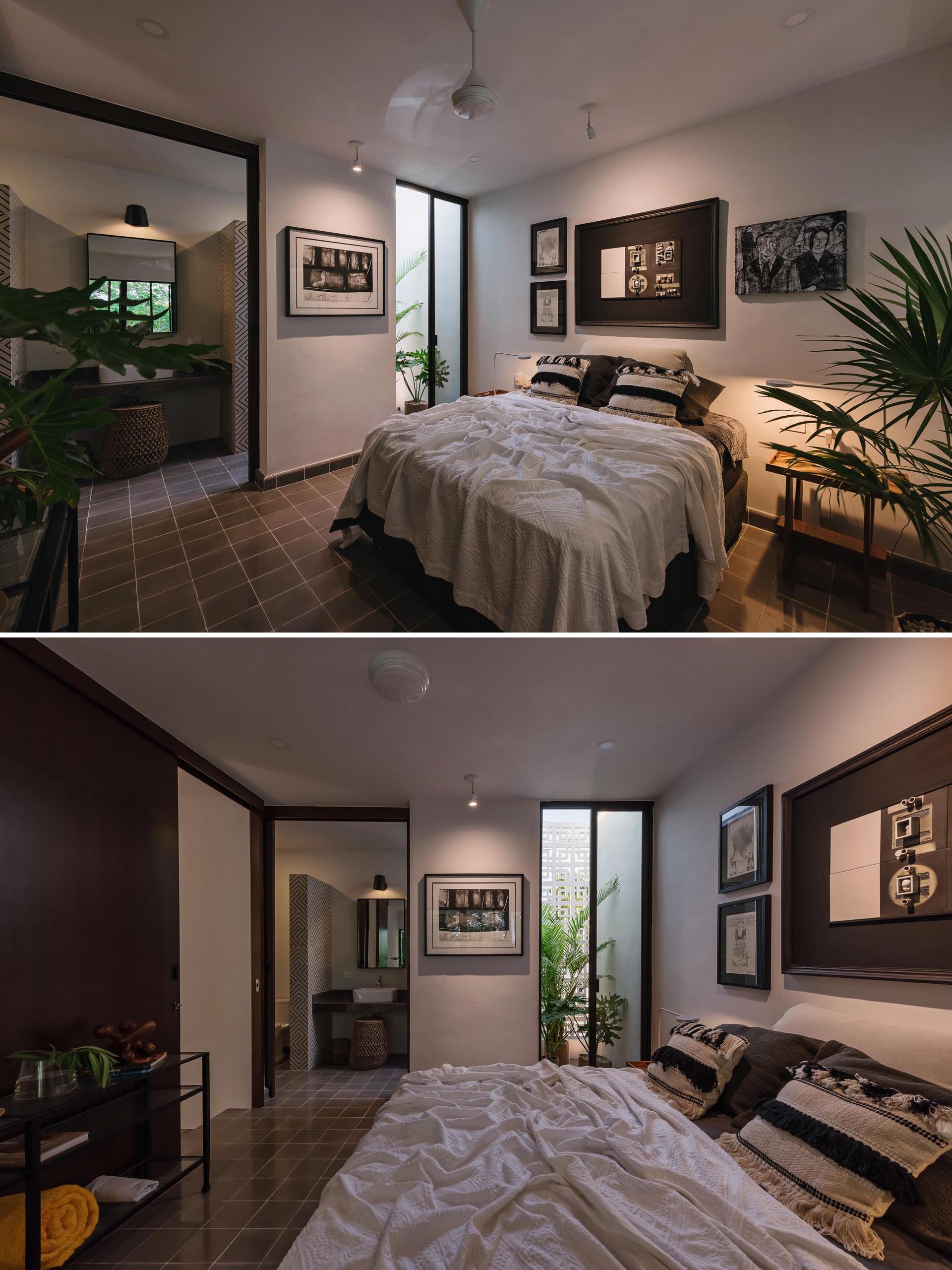 In the en-suite bathroom, the same graphic tiles from the kitchen are also used to separate the shower from the vanity.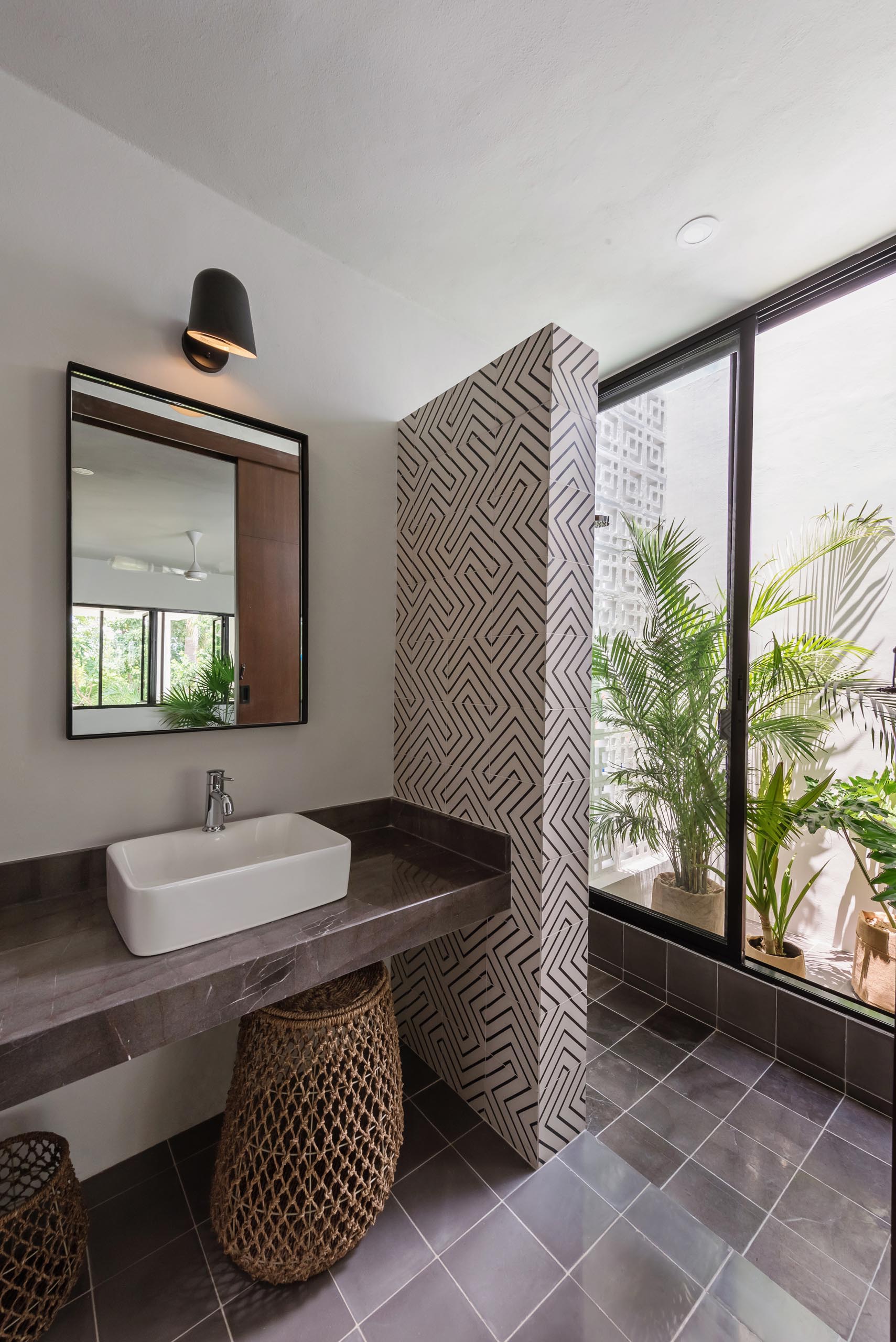 Here's a look at the floor plan of the 1130 square foot (105sqm) home.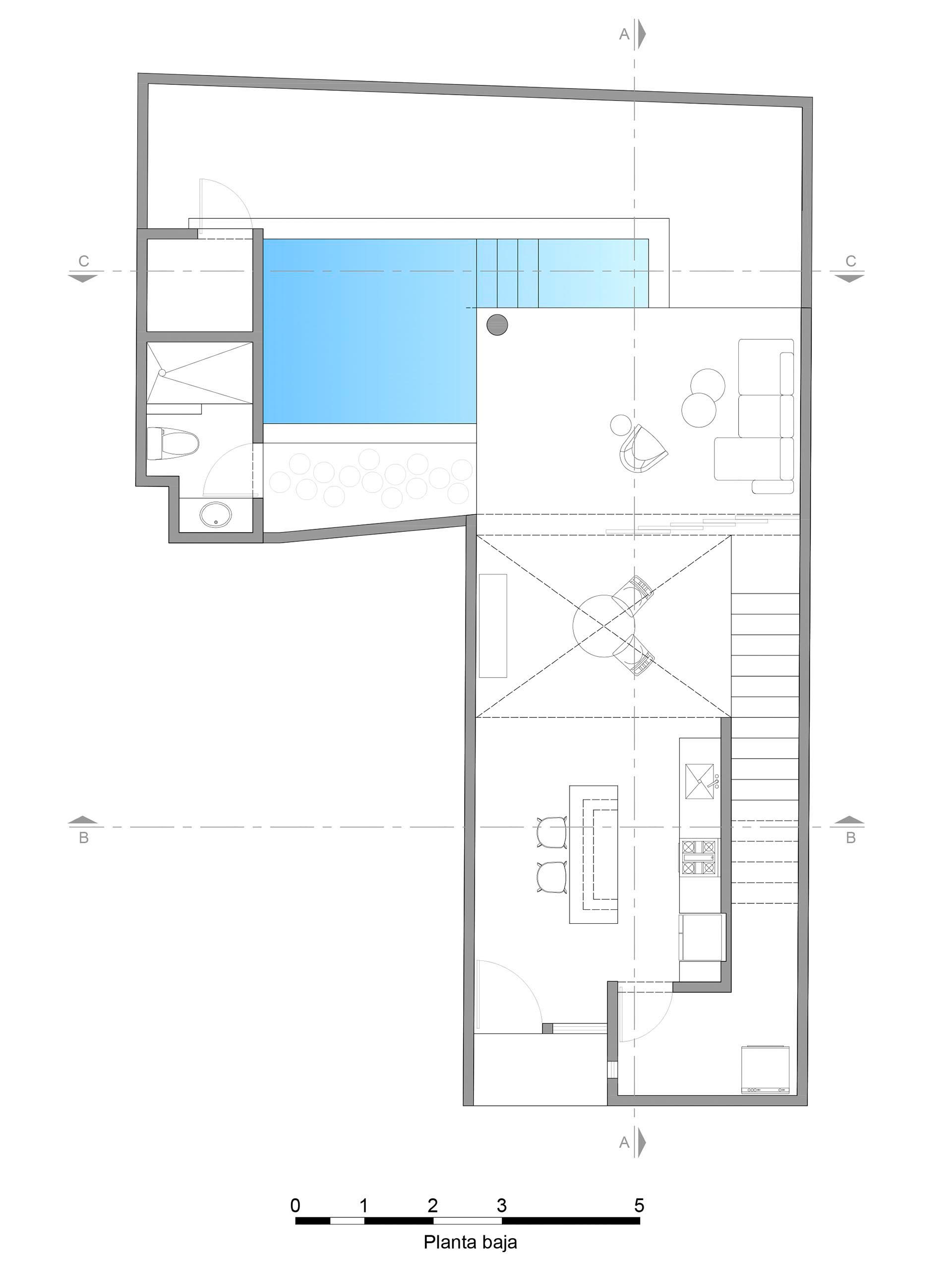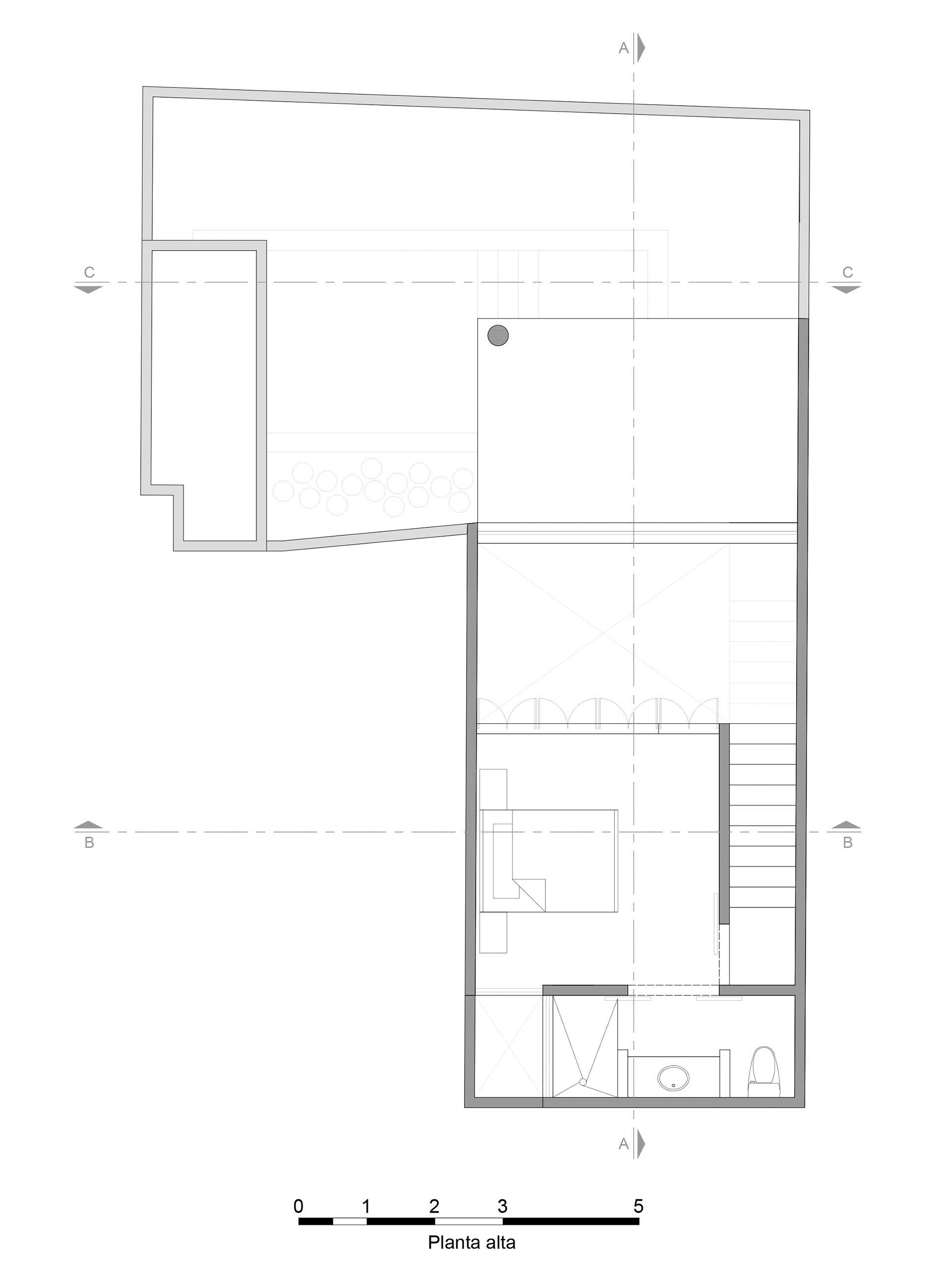 Photography by Tamara Uribe | Firm: Workshop Diseño y Construcción | Design & Construction team: Francisco Bernés Aranda, Fabián Gutiérrez Cetina, Alejandro Bargas Cicero, Isabel Bargas Cicero | Furniture: Artesano MX | Art: SOHO galleries Mérida