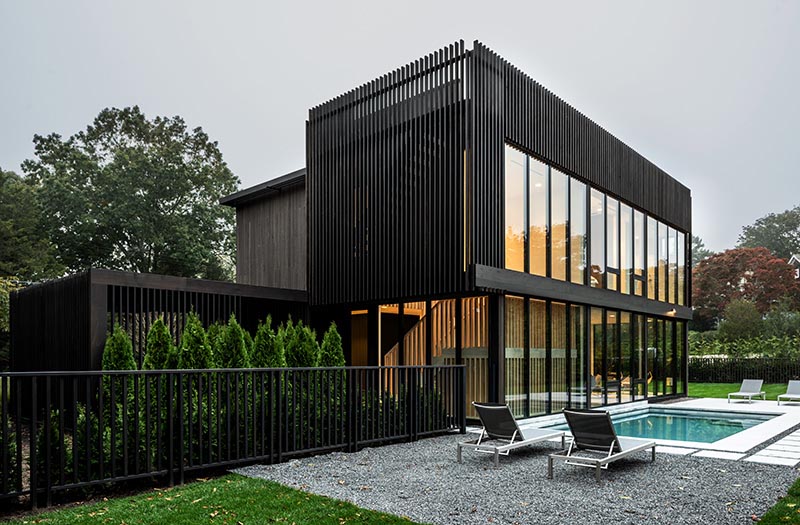 The UP Studio has designed a single-family two-story home in Sag Harbor, New York, with a striking black exterior that stands out against the natural green surrounds.
The first-floor facade was designed to act as a subtle privacy screen from the street, while a simple carport is located off to the side.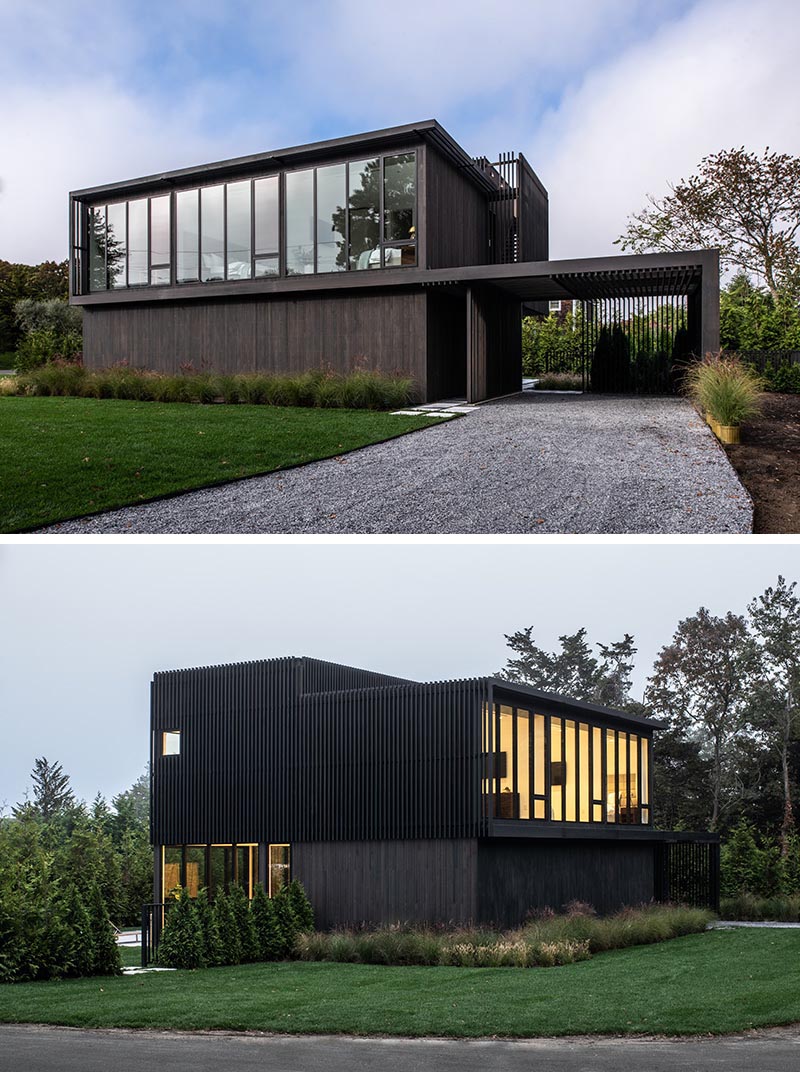 A landscaped garden with a path connects the front of the home with the yard which includes a swimming pool.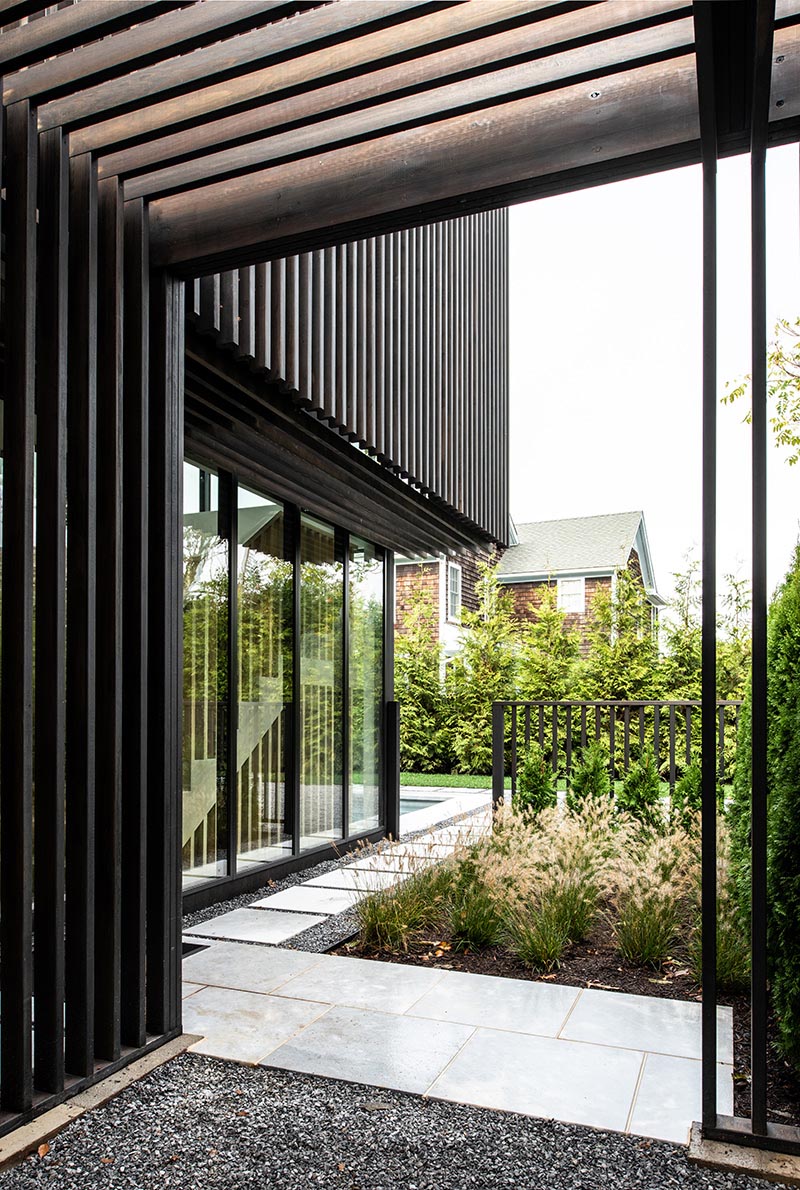 The rear of the home is fully glazed on both levels with custom Marvin Modern windows that create a strong connection between the home's interiors and the outdoors.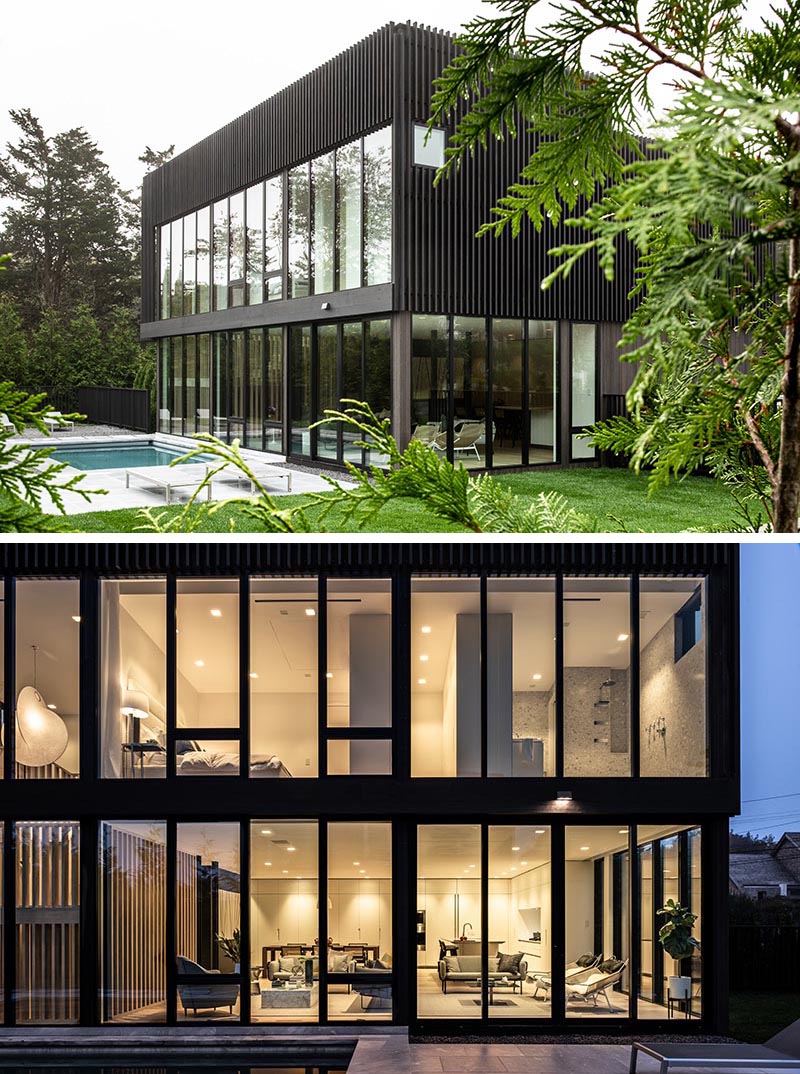 The tall vertical windows on the lower floor are also included on the upper floor of the home, allowing the morning sun to filter through to the bedrooms.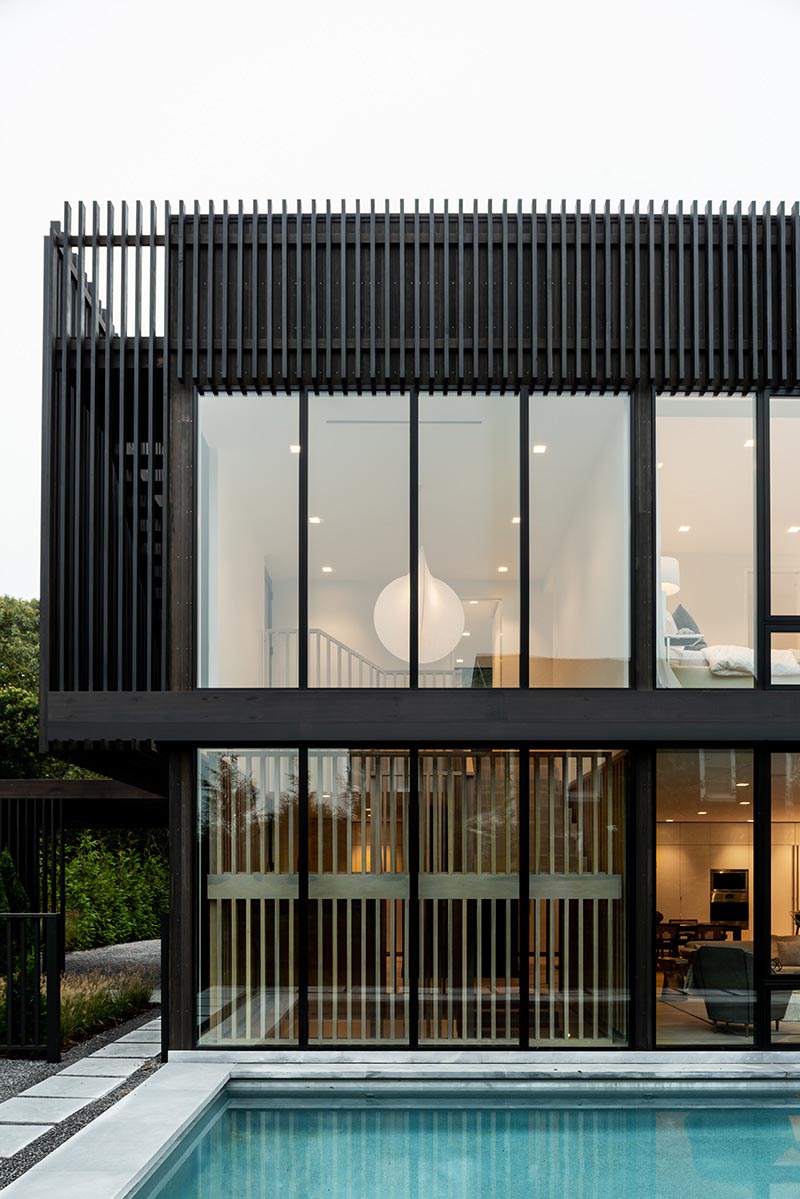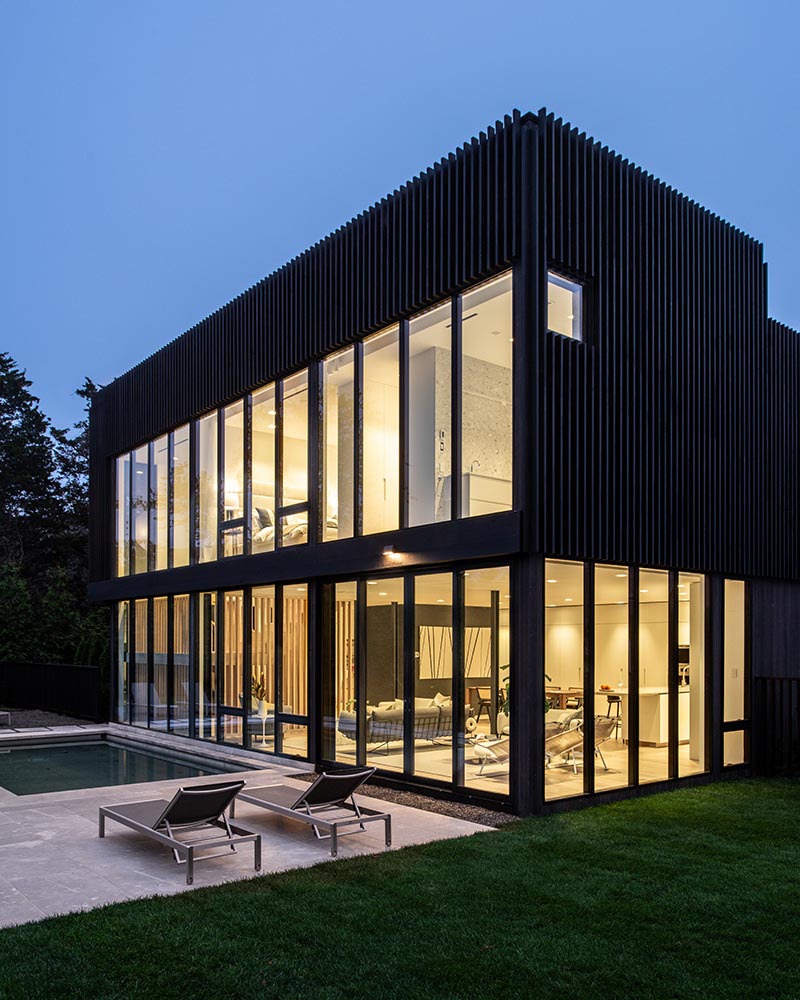 The entire home utilizes a simple material palette of blackened steel, light hardwood, and neutral colors, as shown in the open plan main floor of the home.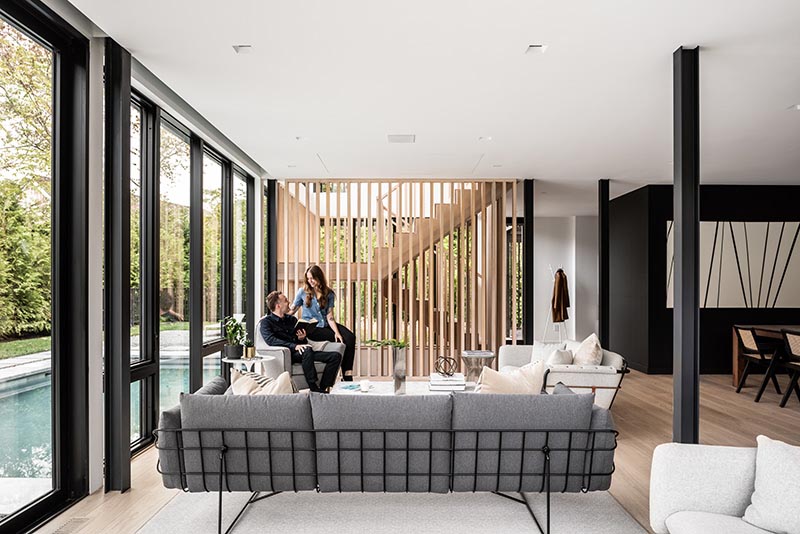 The living room, dining room, and kitchen all share the same space, with the kitchen designed with floor-to-ceiling minimalist white cabinets, and an island with a cantilevered countertop.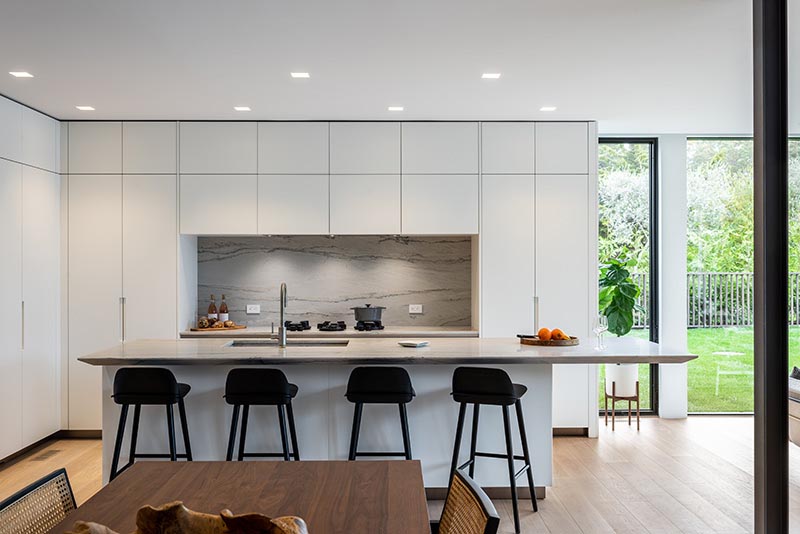 The wood stairs have been designed to allow the light from the wall of windows to travel through to the interior of the home.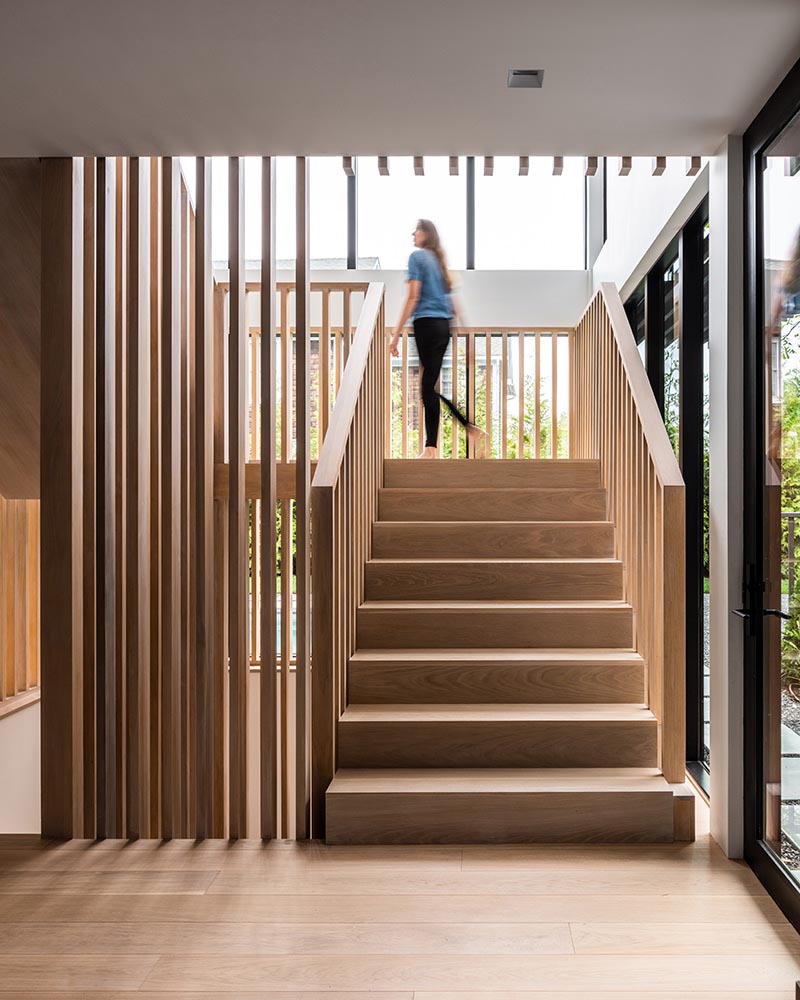 Upstairs, the black-framed windows contrast the light interior of the primary bedroom and en-suite bathroom.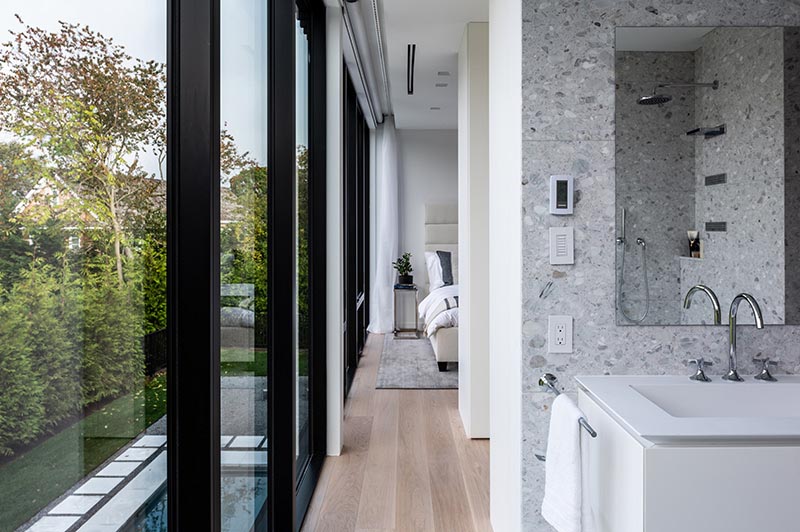 Watch the video below to see more of the home and an interview with the designer.