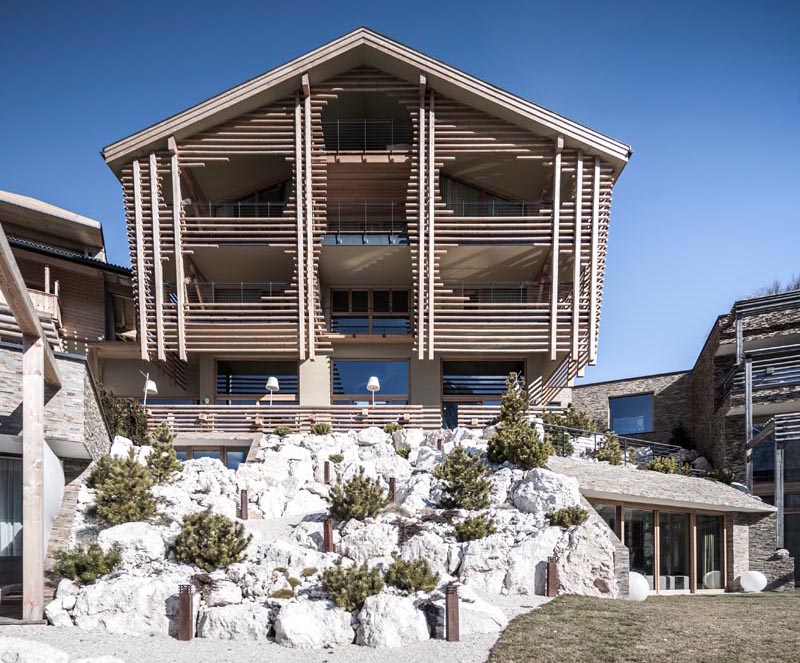 noa* network of architecture designed the renovation and extension of Valentinerhof, a hotel in Italy, that showcases an exterior of horizontal wood poles.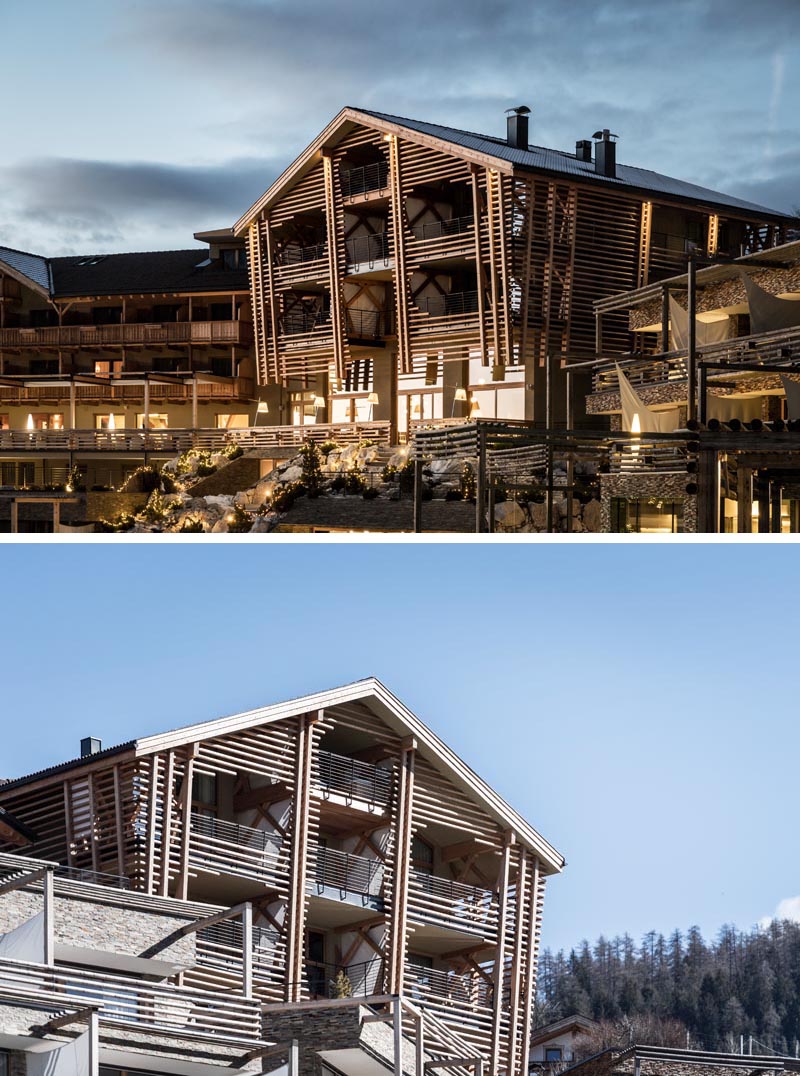 The rows of wood poles have been threaded through vertical supports, and surround the solid walls of the hotel, creating a look inspired by local farmhouses.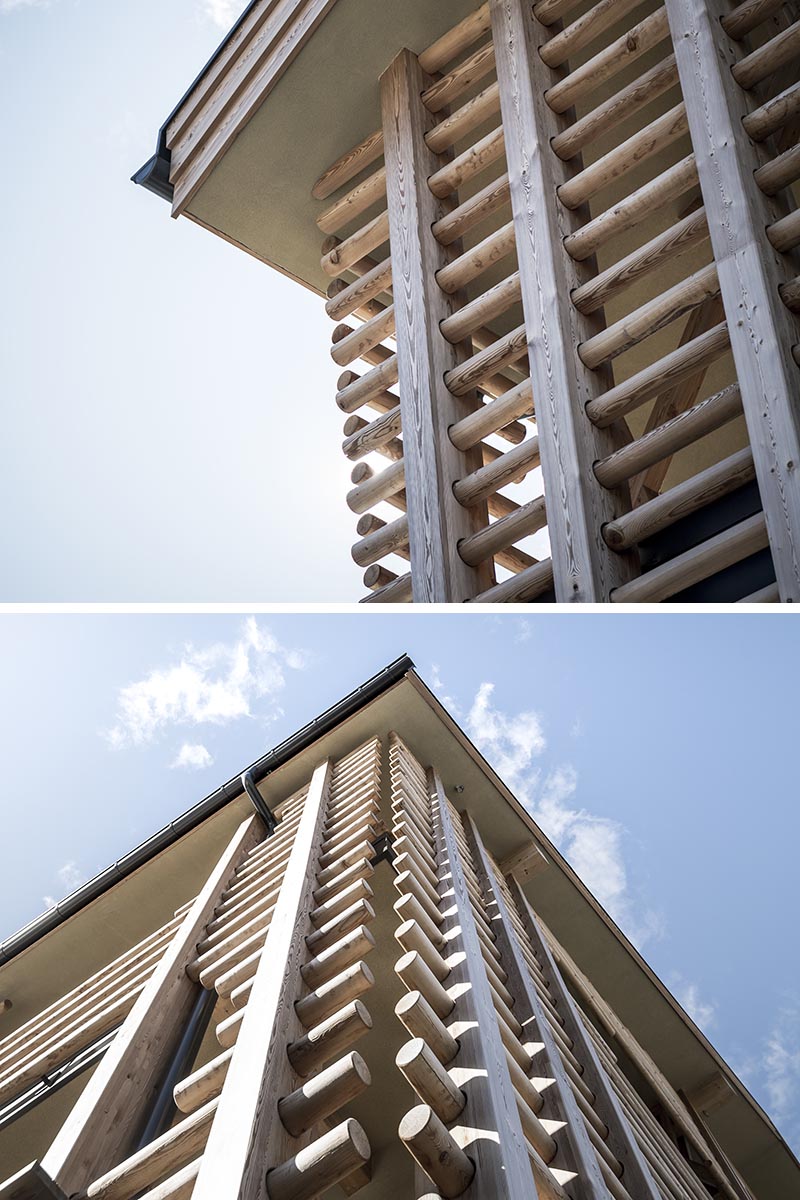 The spaces between the wood poles allow daylight to filter through into the rooms and balconies.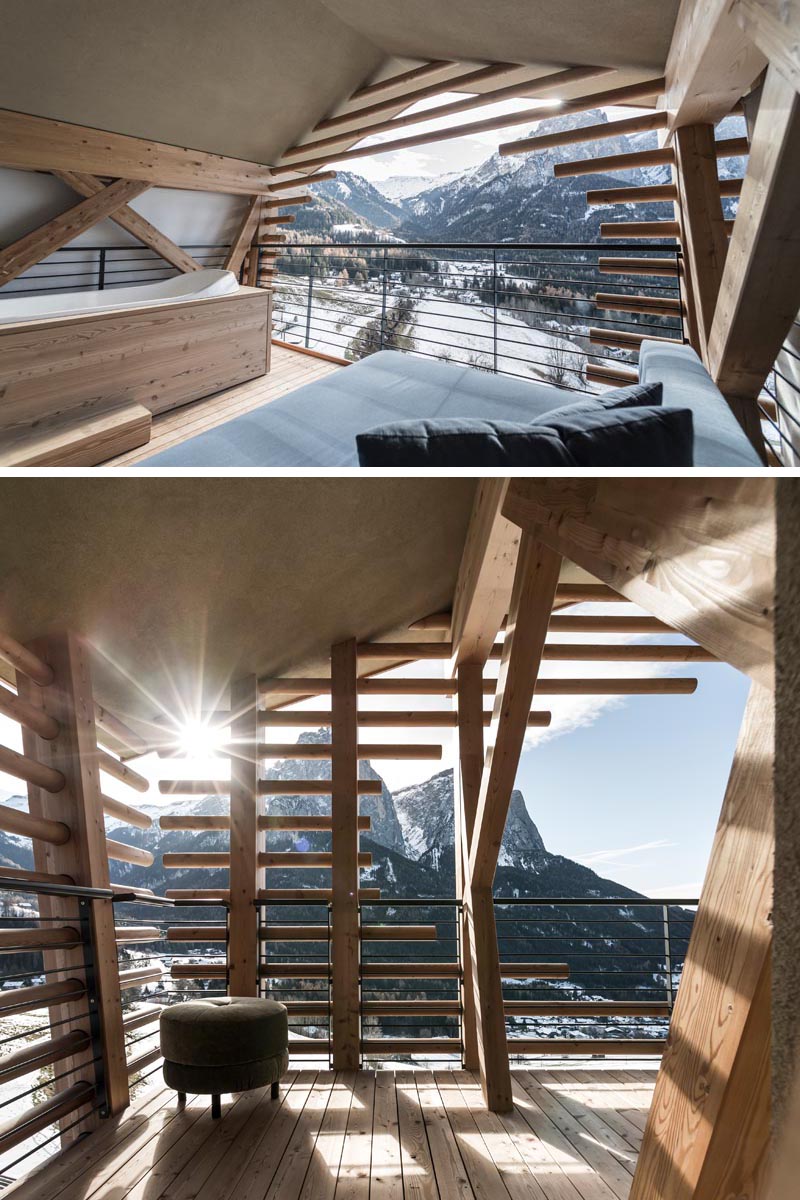 From the road side, where the entrance is located, you can see the walls of the building through the irregular cutouts in the wood poles.