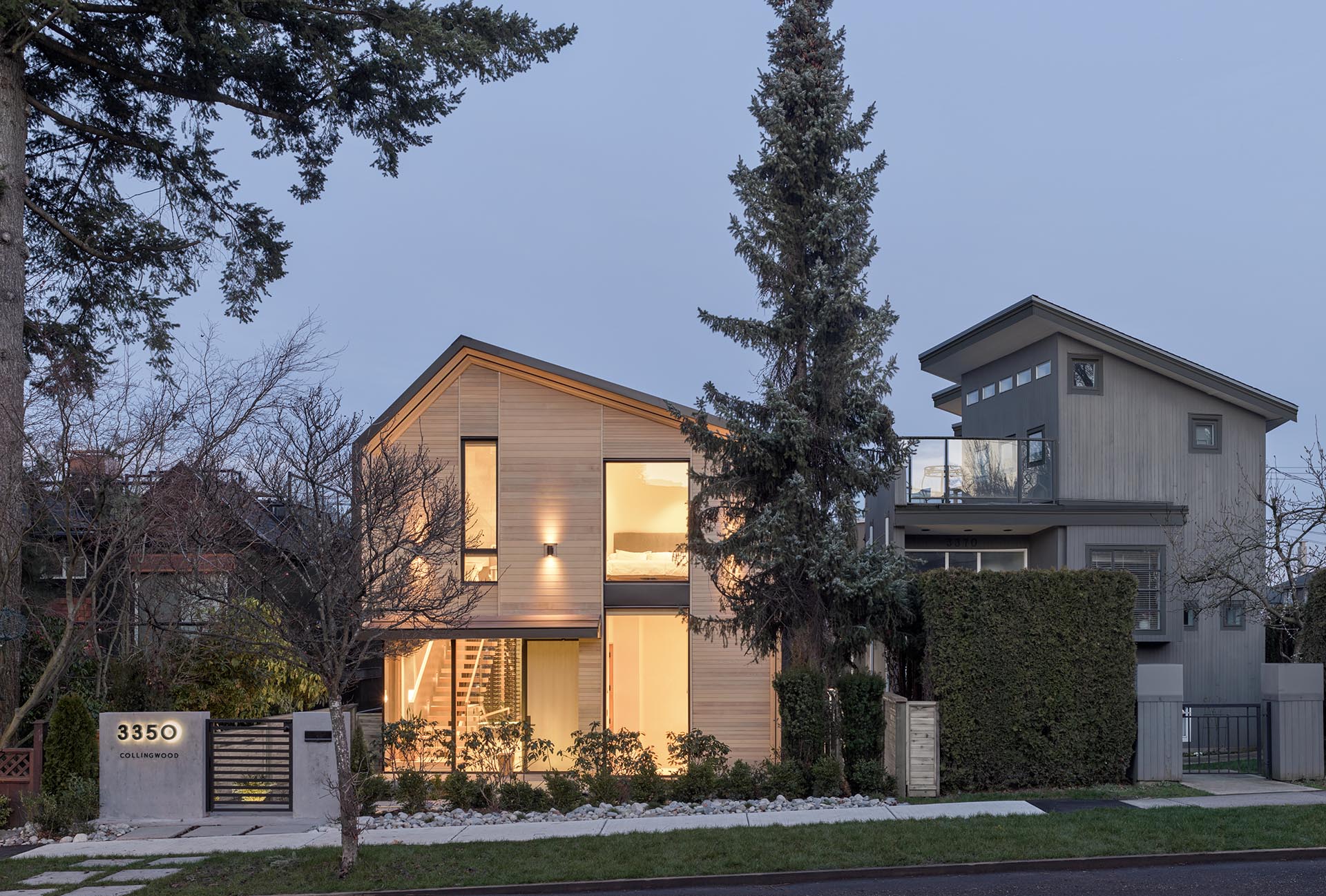 BLA Design Group together with Campos Studio, have recently completed a new house in Vancouver, Canada, that features a modern wood facade.
The house draws inspiration from the Craftsman homes that are found in Vancouver, with the ideas of the porch, cover, and textural facade becoming part of the design.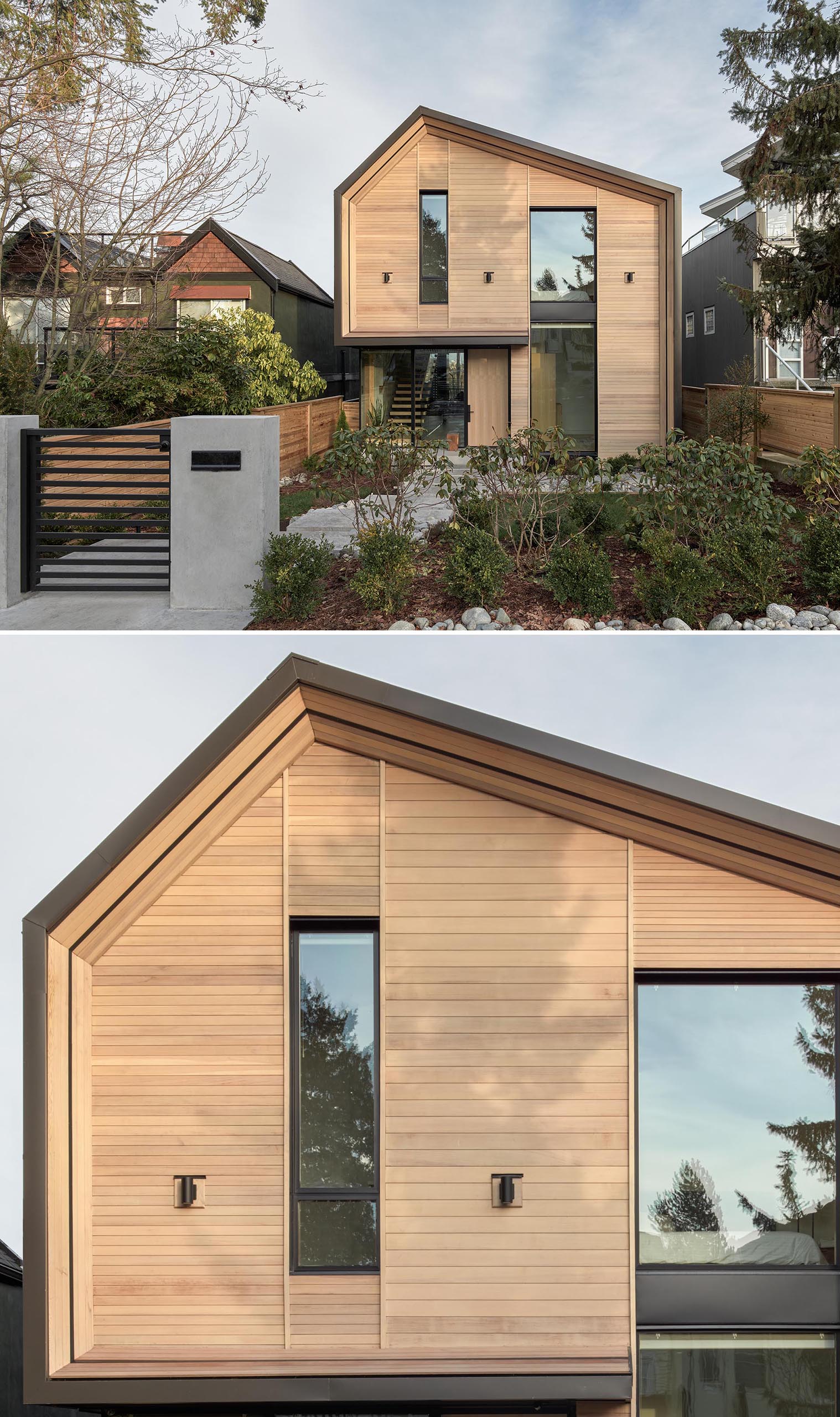 The light wood exterior reflects the climate and mood of the Pacific Northwest, with natural stained cedar cladding that's been paired with a low maintenance metal roof.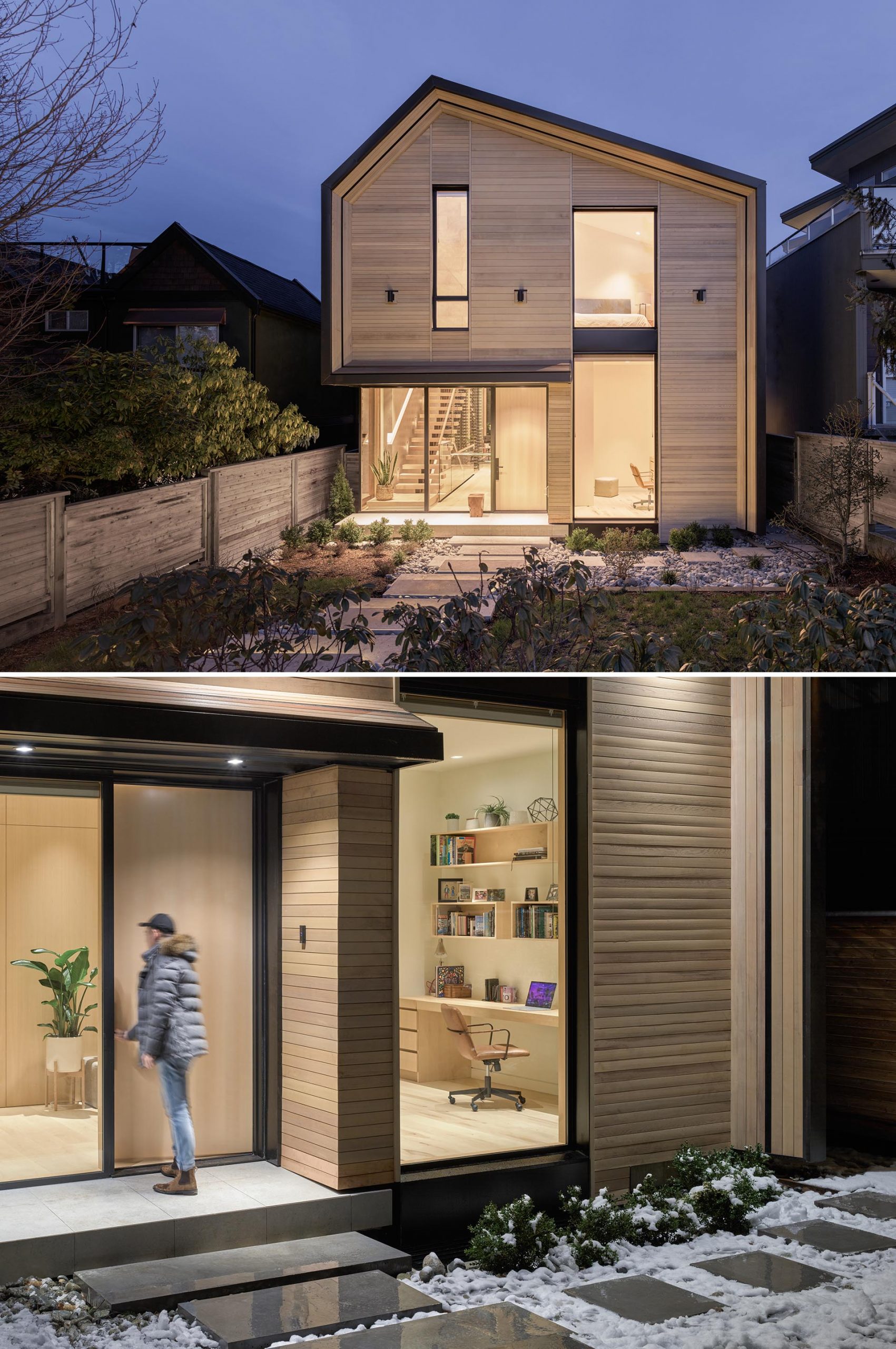 The color palette on the exterior of the house is echoed throughout the interior, creating a warm and inviting home.