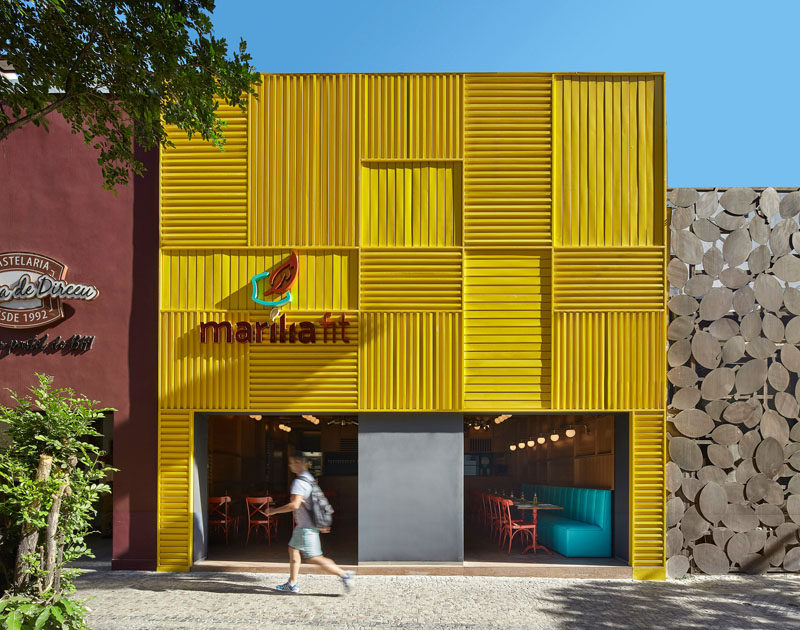 Architect and interior designer David Guerra has recently completed Marília Fit, a restaurant in Belo Horizonte, Brazil, that features a bright facade made from yellow aluminum.
---
Inside, the walls are covered in 'wooden boxes', each with different sizes and permeability, creating a reference to traditional public markets.
---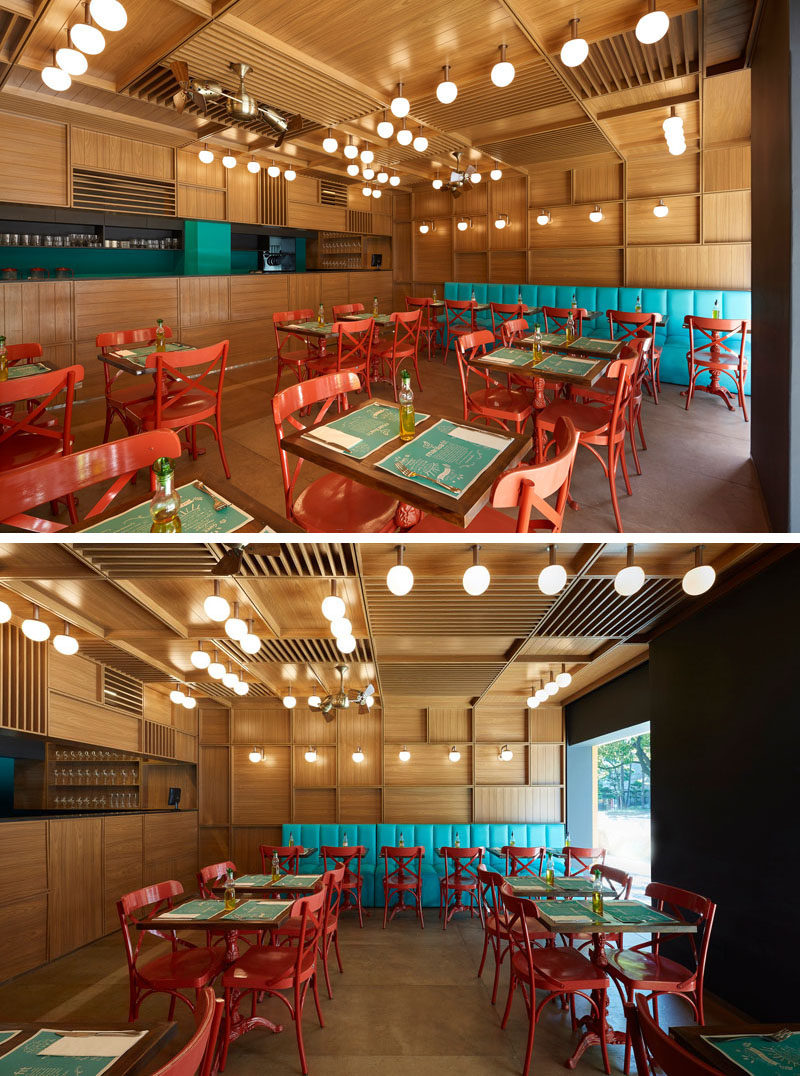 ---
To add some color to the mostly wood interior, bright blue banquette seating runs along one wall.
---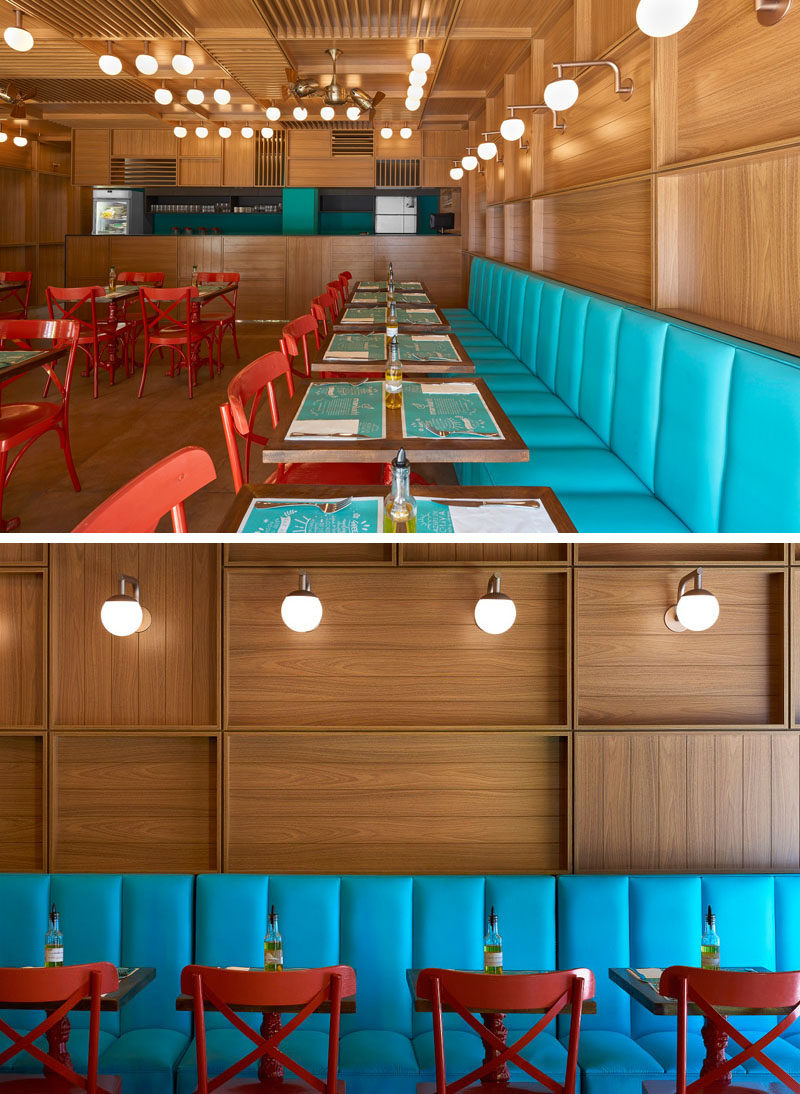 ---
Red chairs have also been used to add color, and the lighting, designed by the architect, along with Gerbar brass fans, feature on the ceiling.
---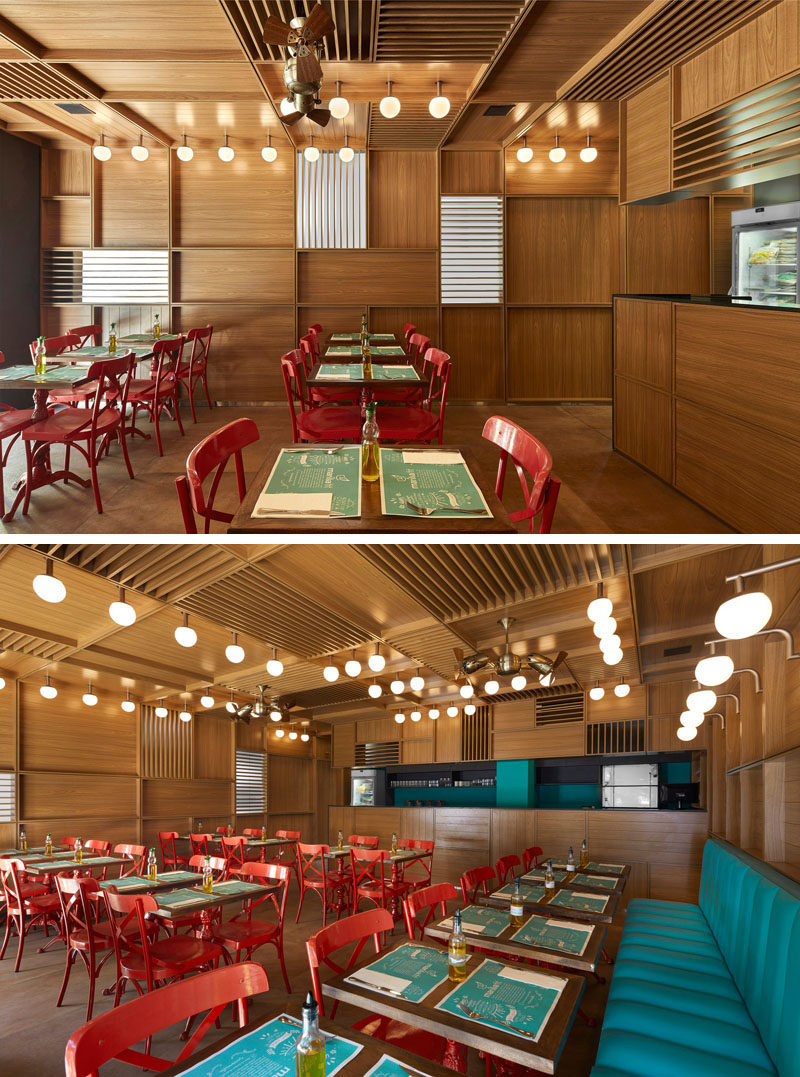 ---
The service area of the restaurant has a blue accent wall to match the banquette seating, and black counters complement the black upper cabinets.
---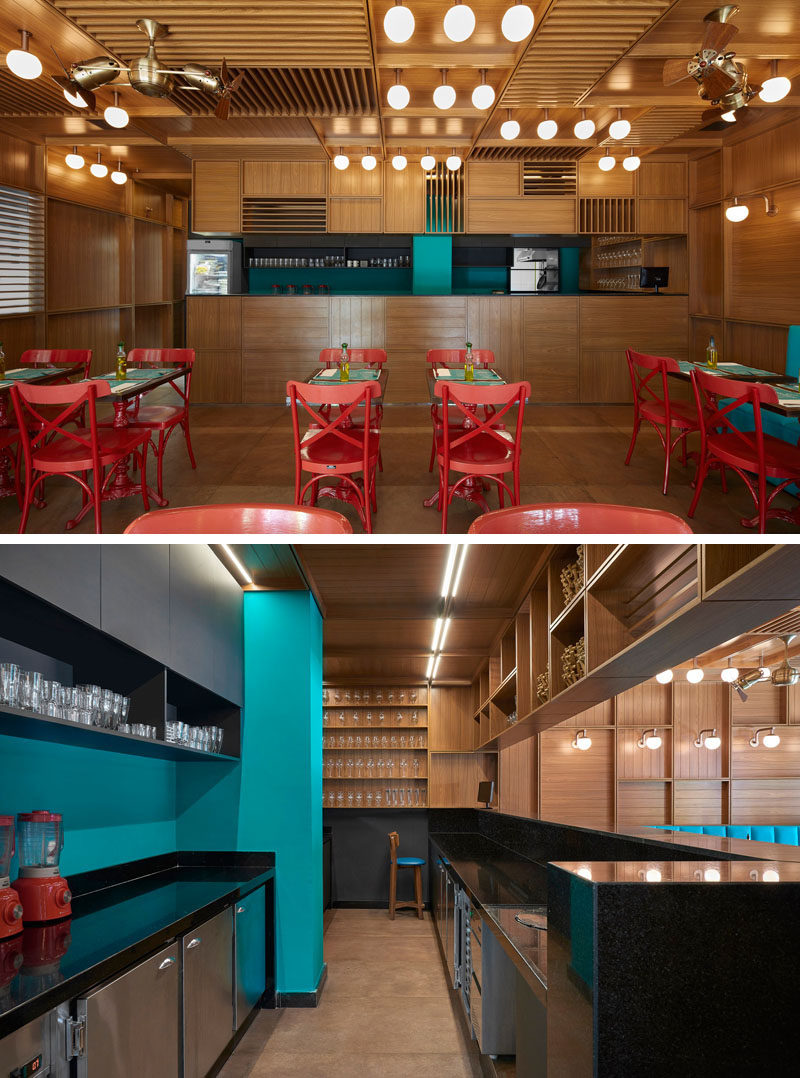 Photography by Jomar Braganca | Design: David Guerra Arquitetura e Interiores – Team: Jefferson Gurgel, Ninive Resende, André Gerber, Bernardo Hauck, Leticia Thibau
---