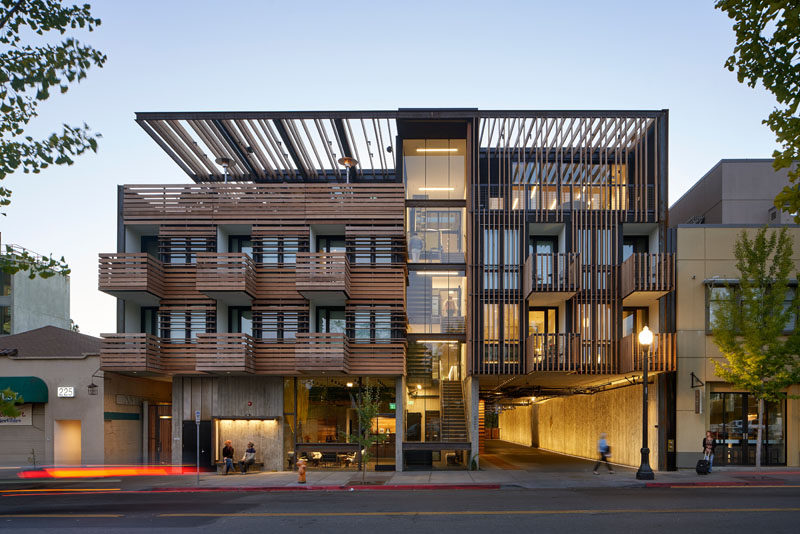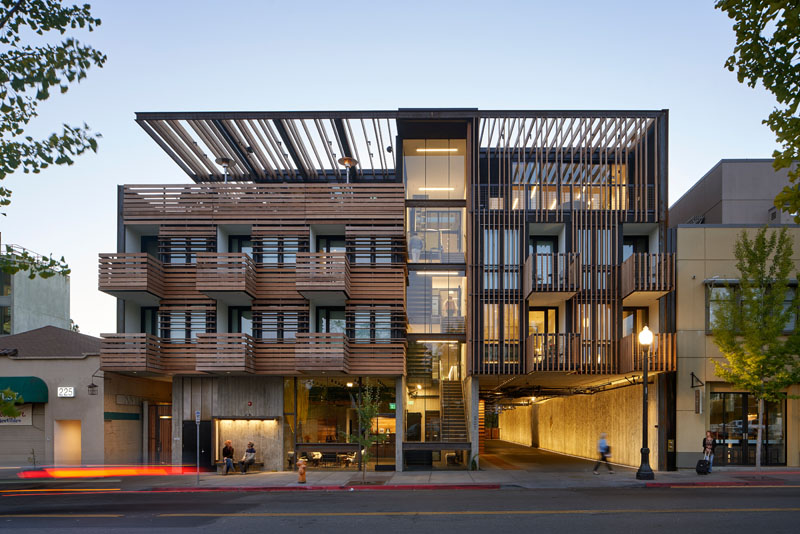 David Baker Architects have designed the Harmon Guest House, a small hotel in Healdsburg, California, that features 39 guest rooms, and a facade screened with redwood sun shading and vine trellises.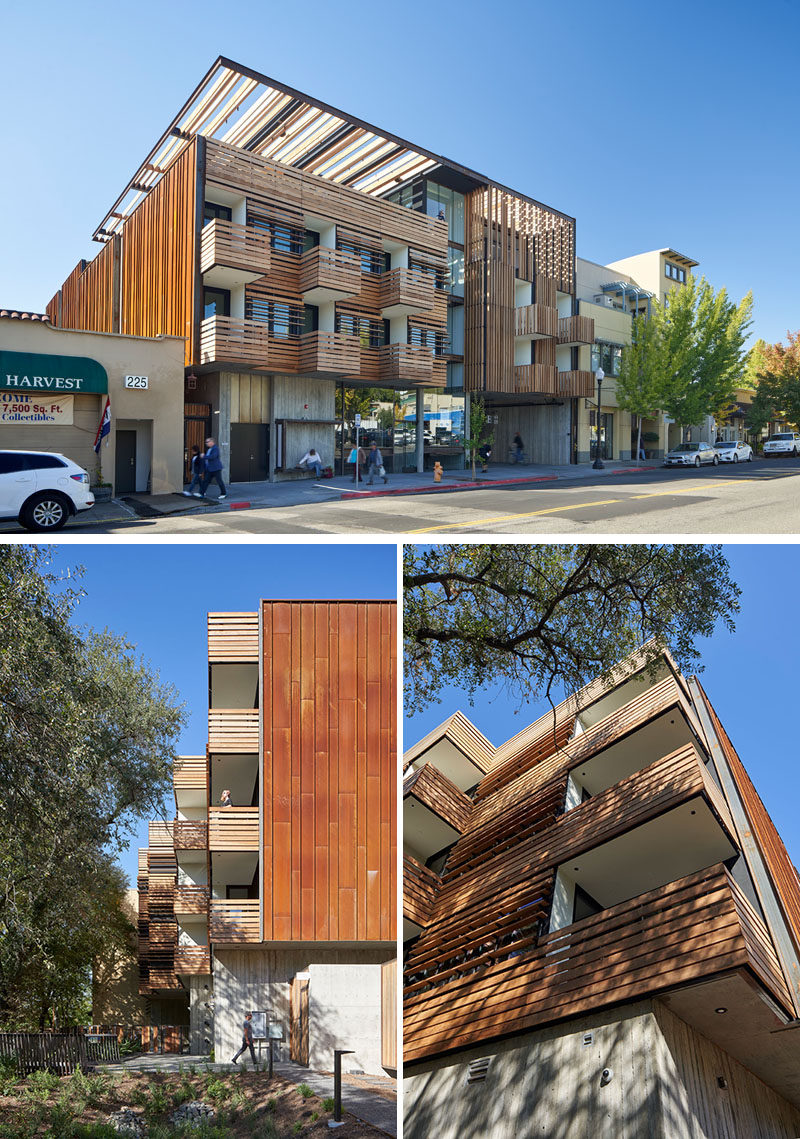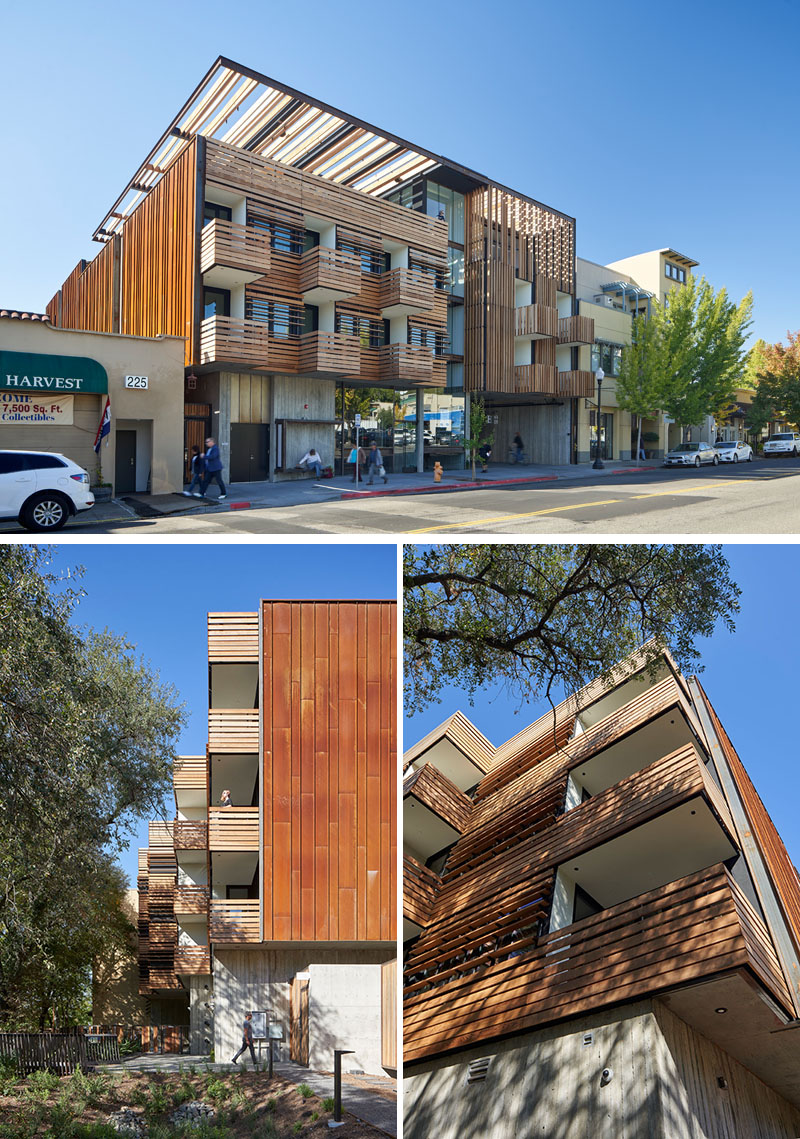 ---
A textured concrete wall that leads to the lobby features an wood art piece by Andy Vogt, which he made from salvaged hardwood lath boards arranged to create two-dimensional Escher-like "drawings" that appear three-dimensional.
---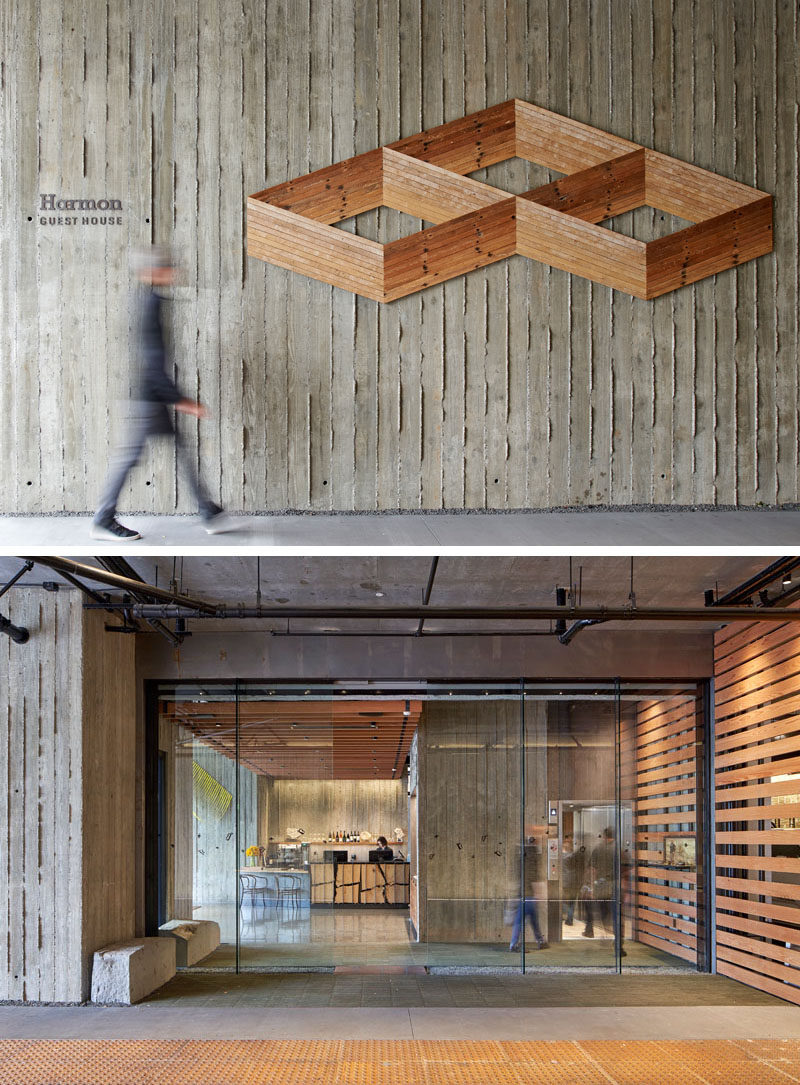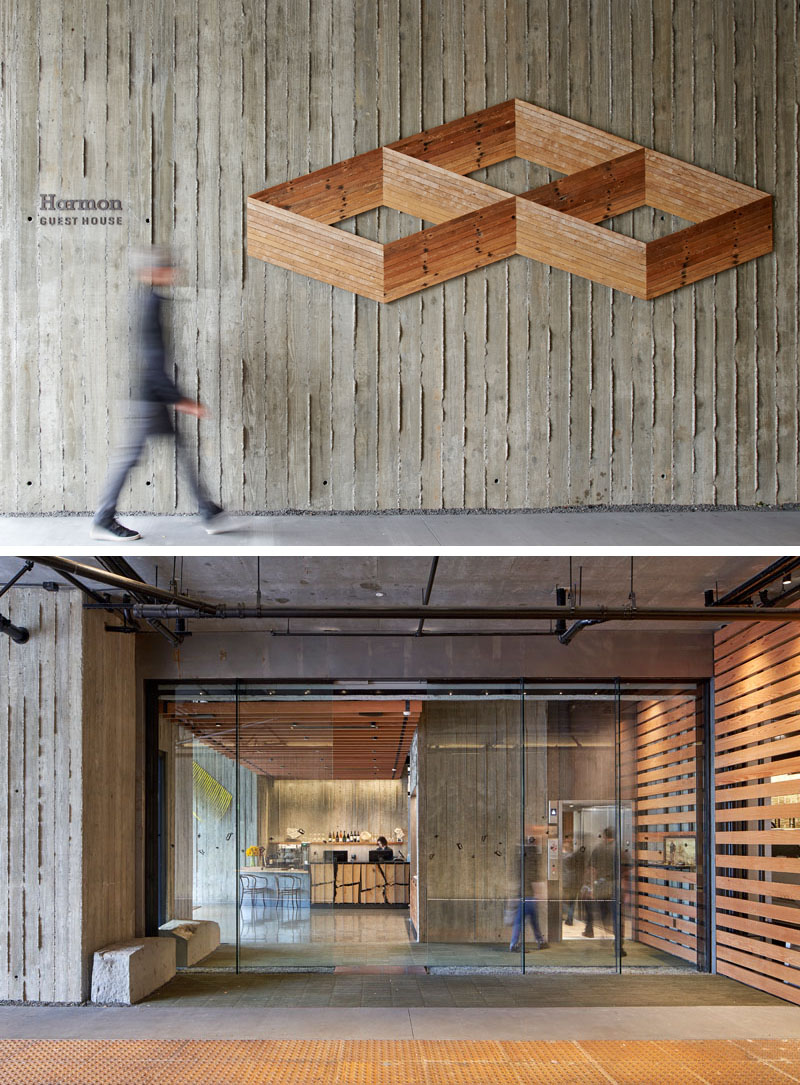 ---
In the lobby, flowing three-dimensional sculptures by Sabine Reckewell, help to create a welcoming vibe, while a wall of glass looks out onto the street.
---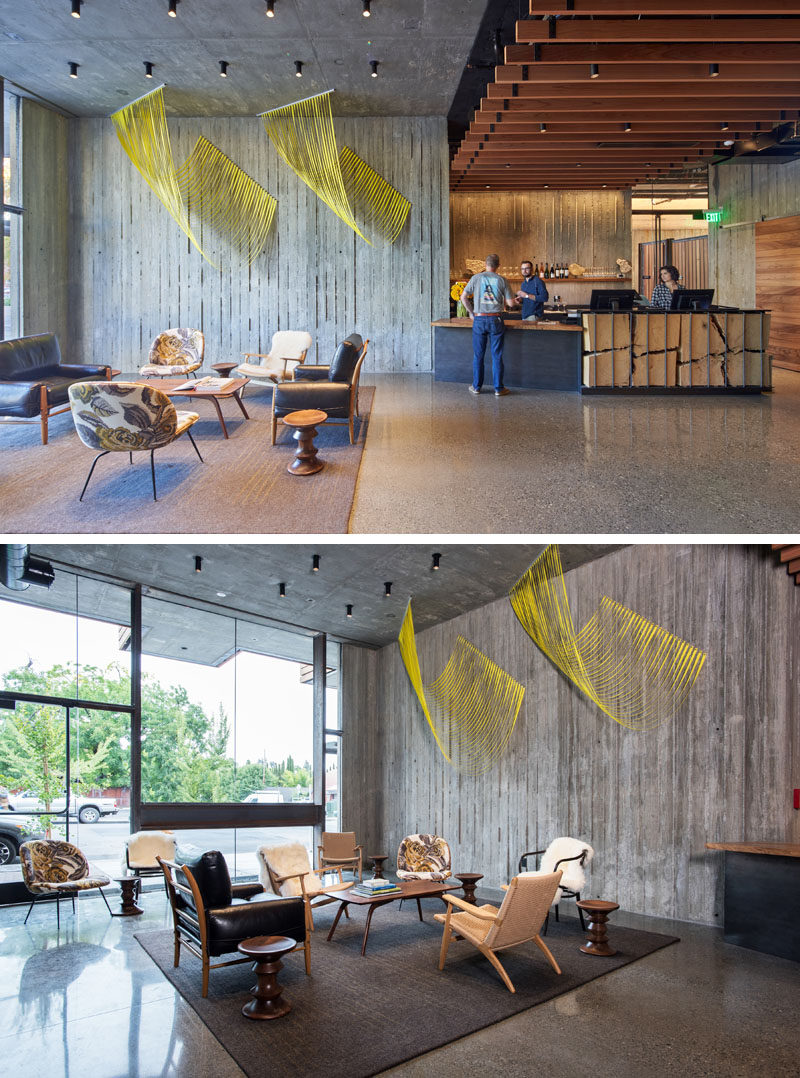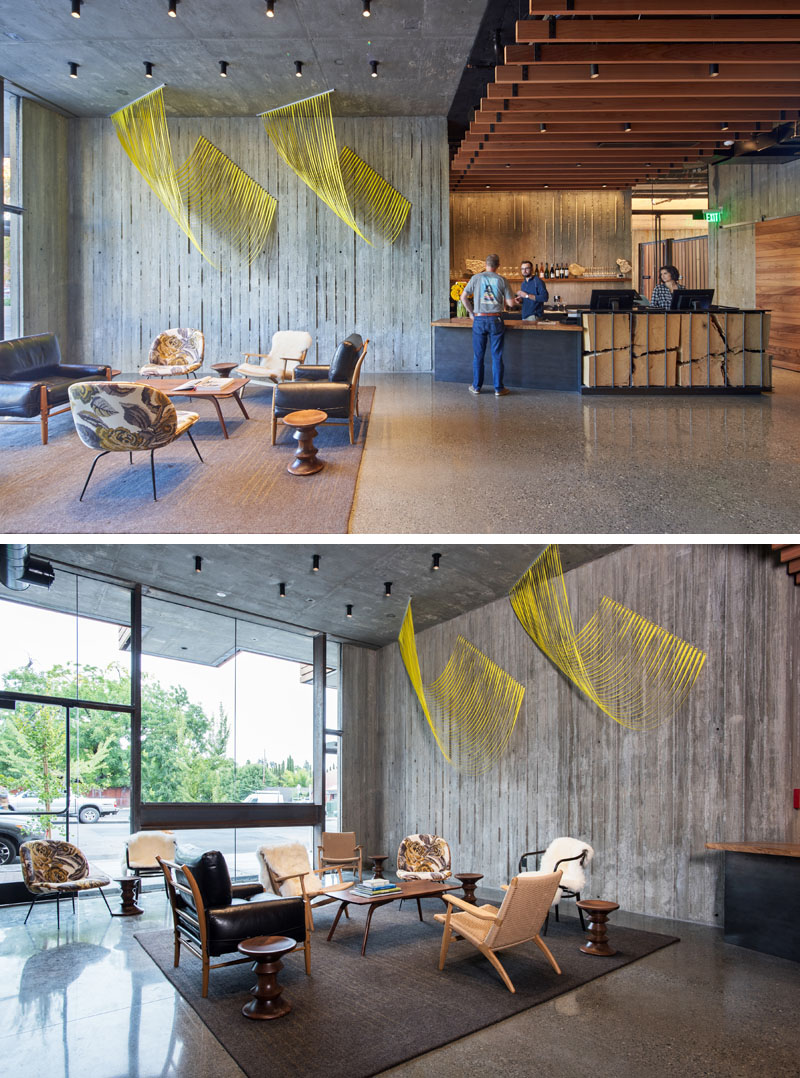 ---
A sunlight stair tower has been designed to lure people in and away from the elevator.
---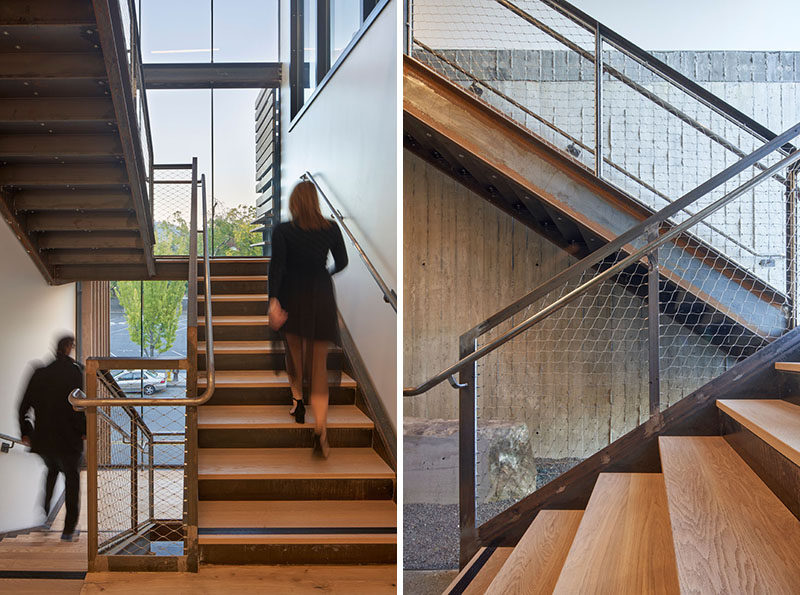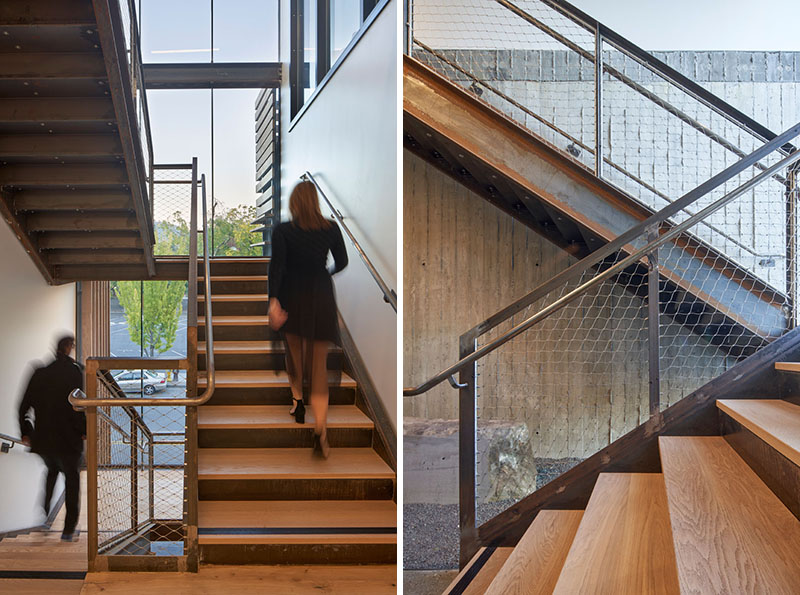 ---
The guest rooms each have their own private outdoor space by way of a balcony or patio, while local textiles and art warm up the mix of classic and new furnishings.
---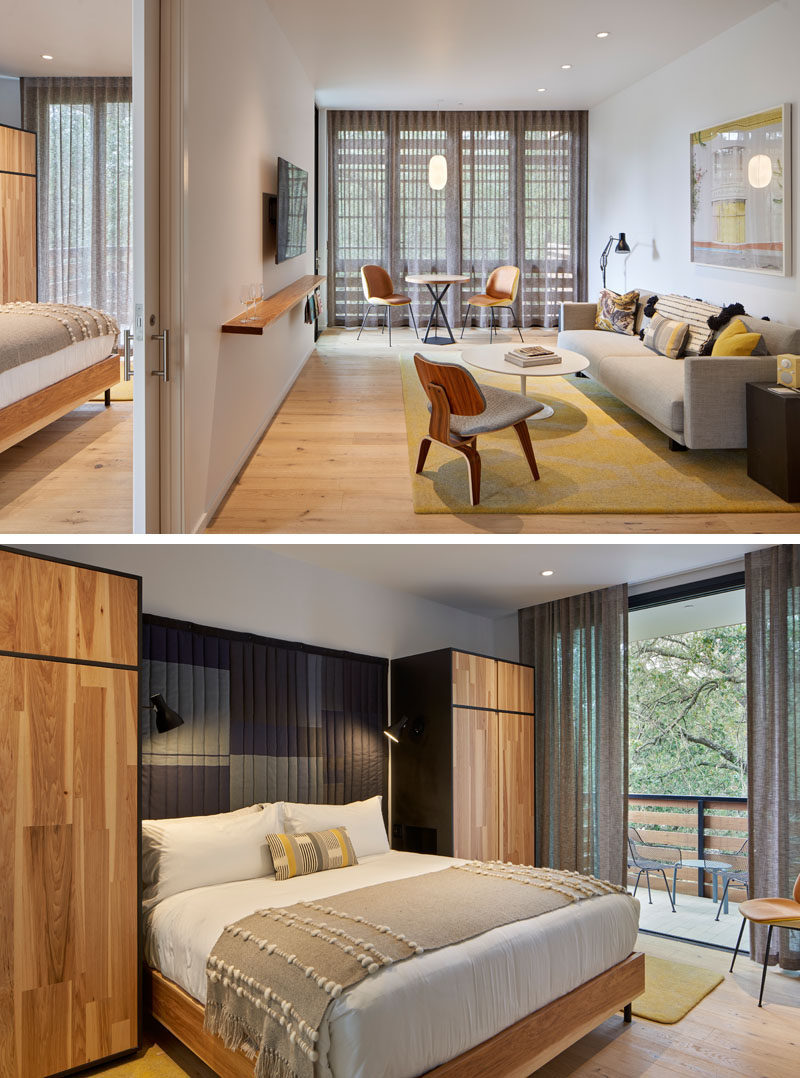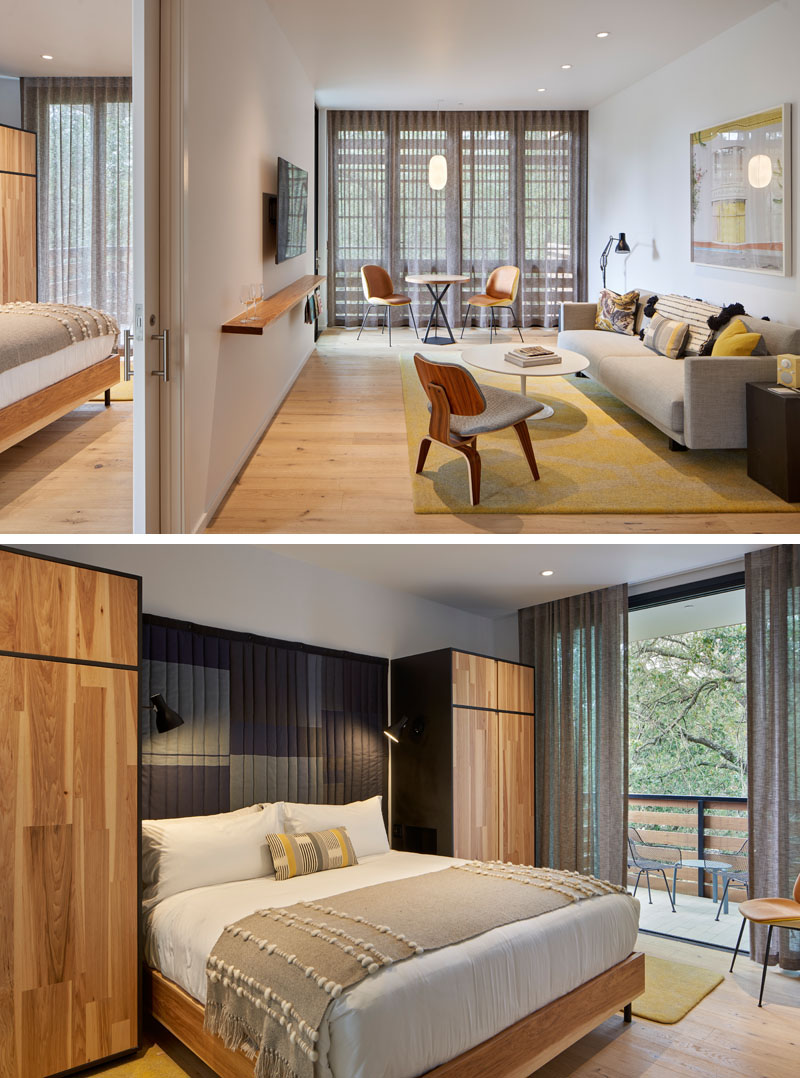 ---
Some of the rooms have an open ensuite bathroom, with both a glass-enclosed walk-in shower, and a Sonoma Stoneworks cast tub and vanity.
---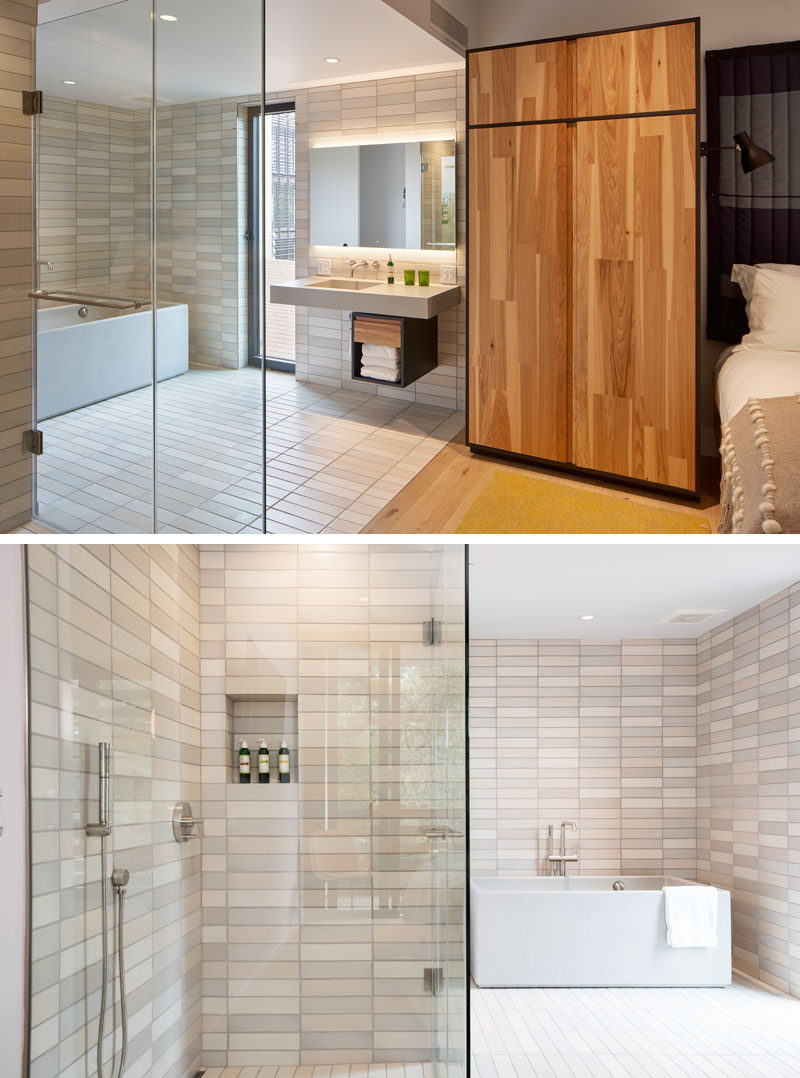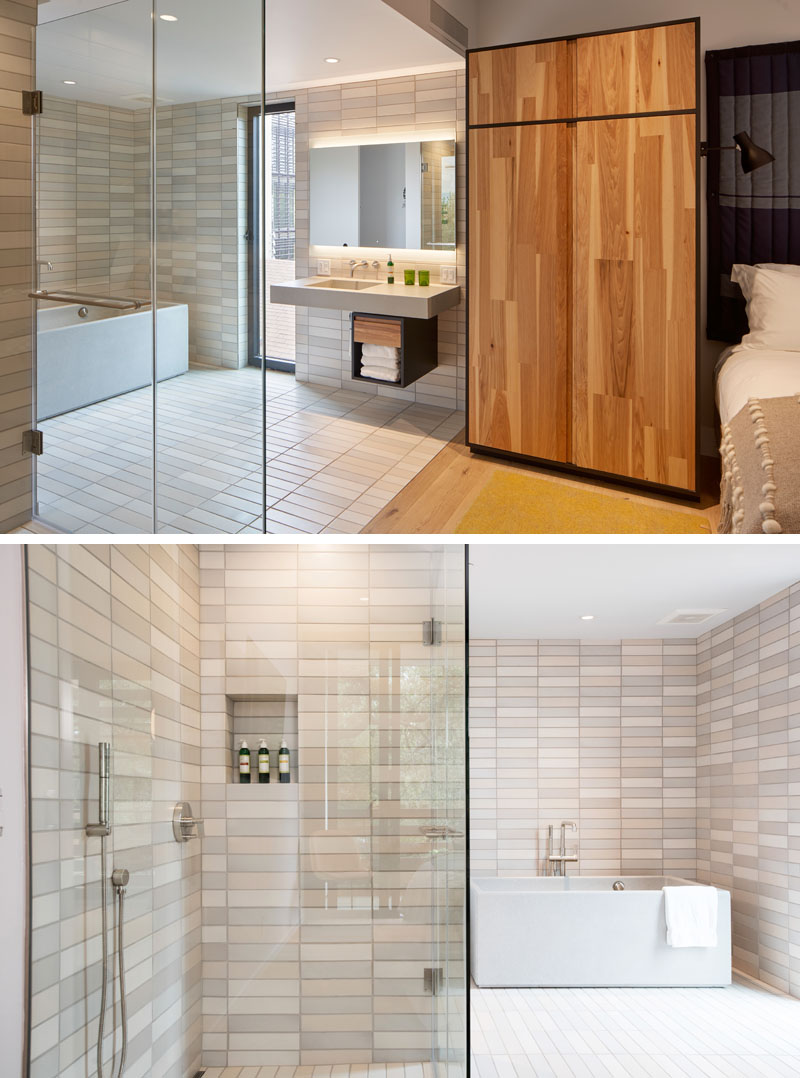 ---
Apart from the design of the hotel, David Baker Architects also created a custom bench named the 'Harmon'.
---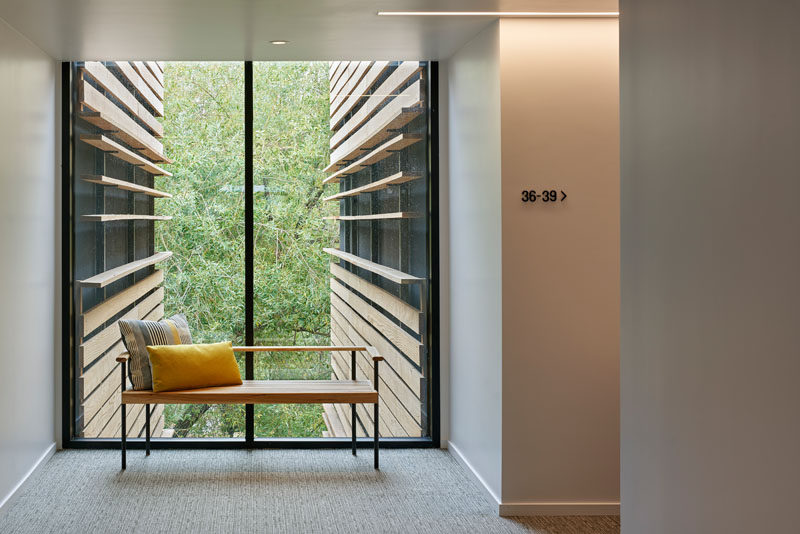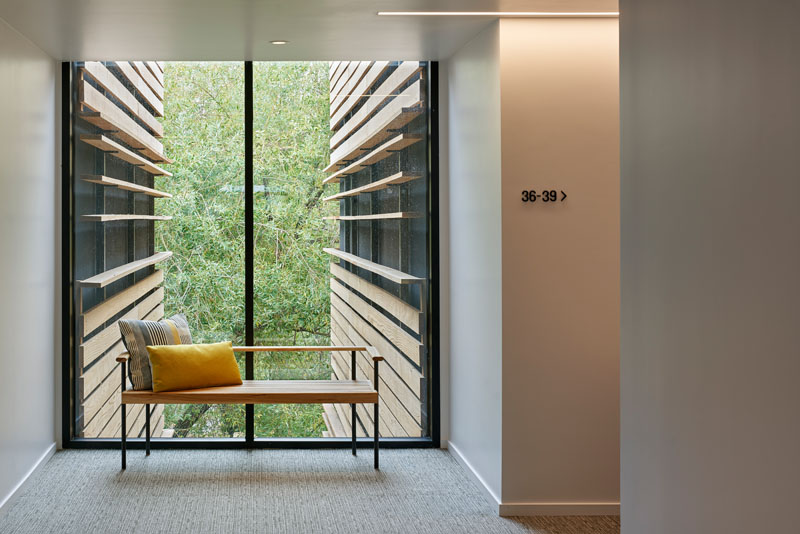 ---
Seating areas are located throughout design of the hotel, like this sitting area for two that's surrounded by glass, wood, and plants.
---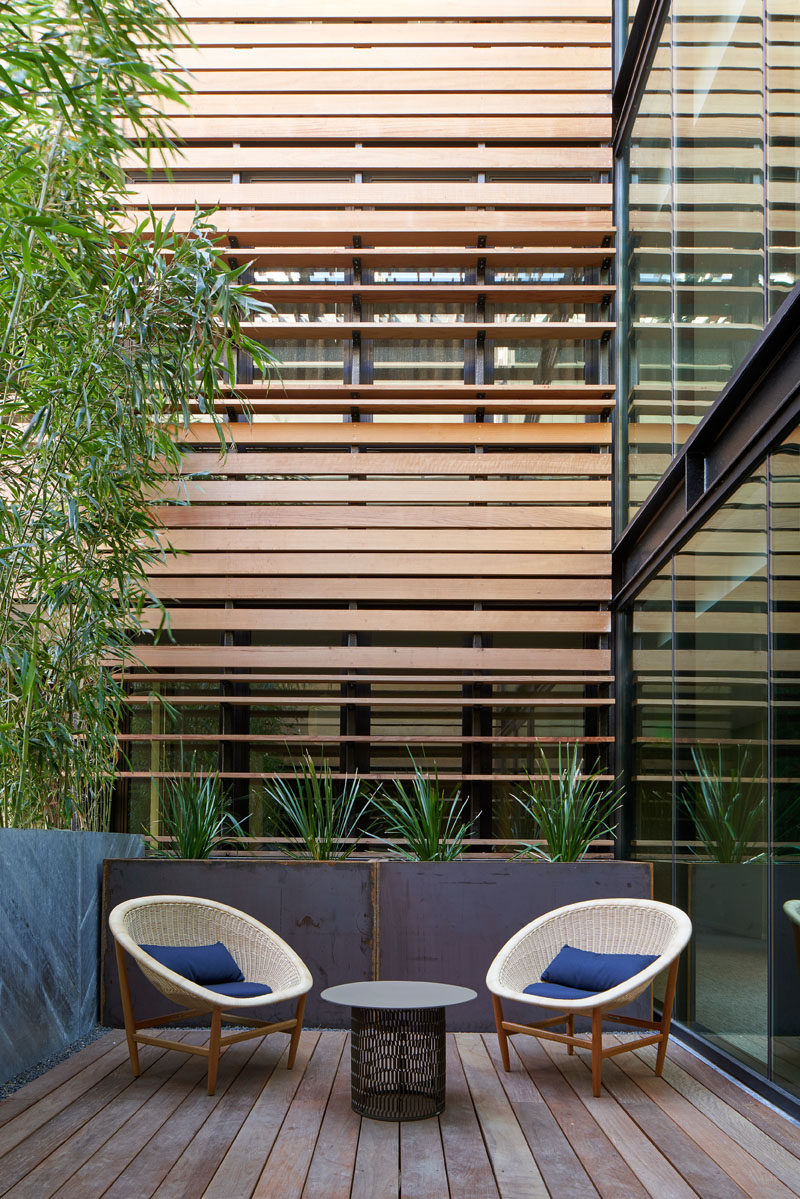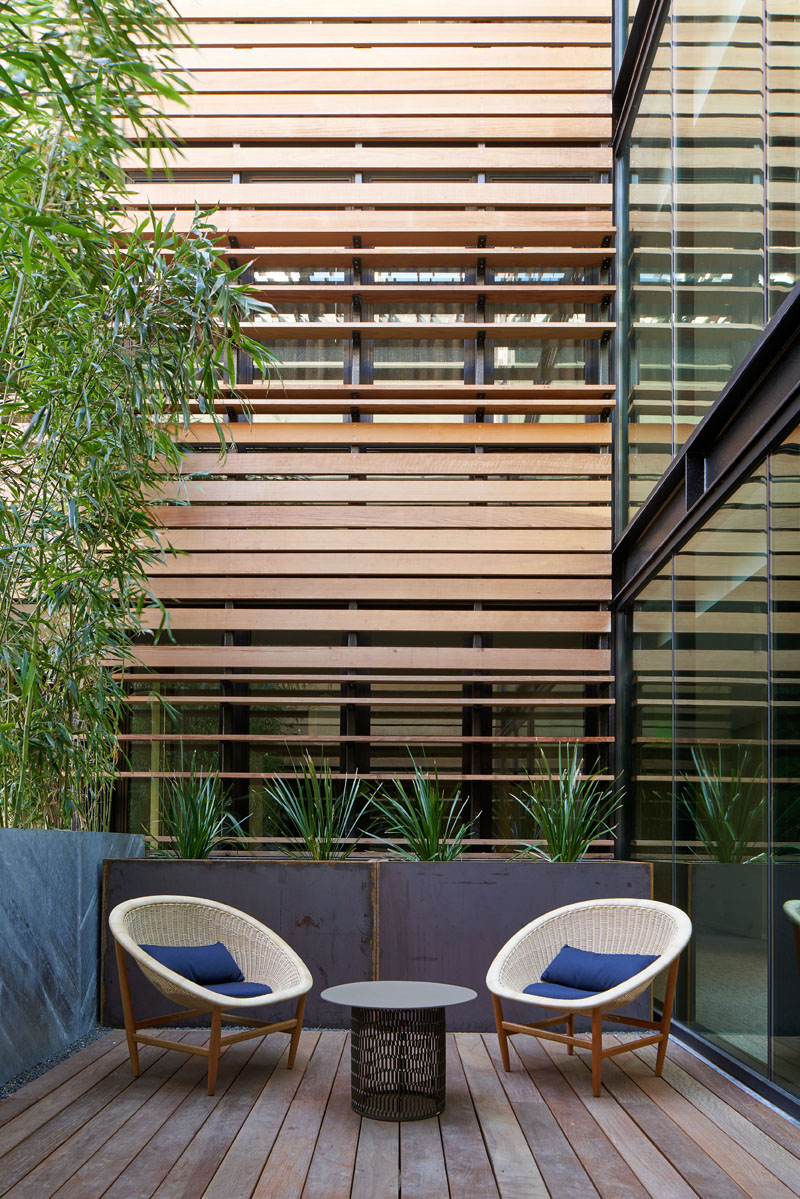 ---
An alternative seating area is located between two tall section of the building. String lights have been used to light the space up at night, and the narrow but long table makes it ideal for a small group.
---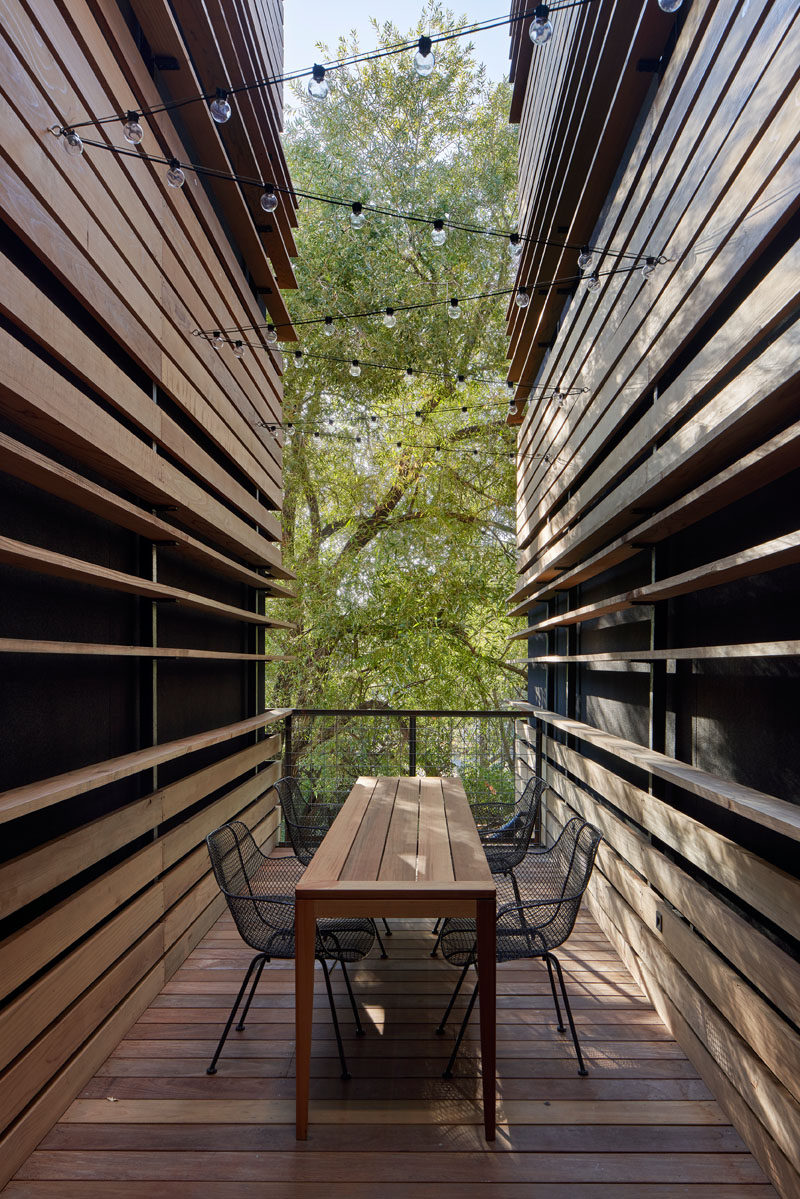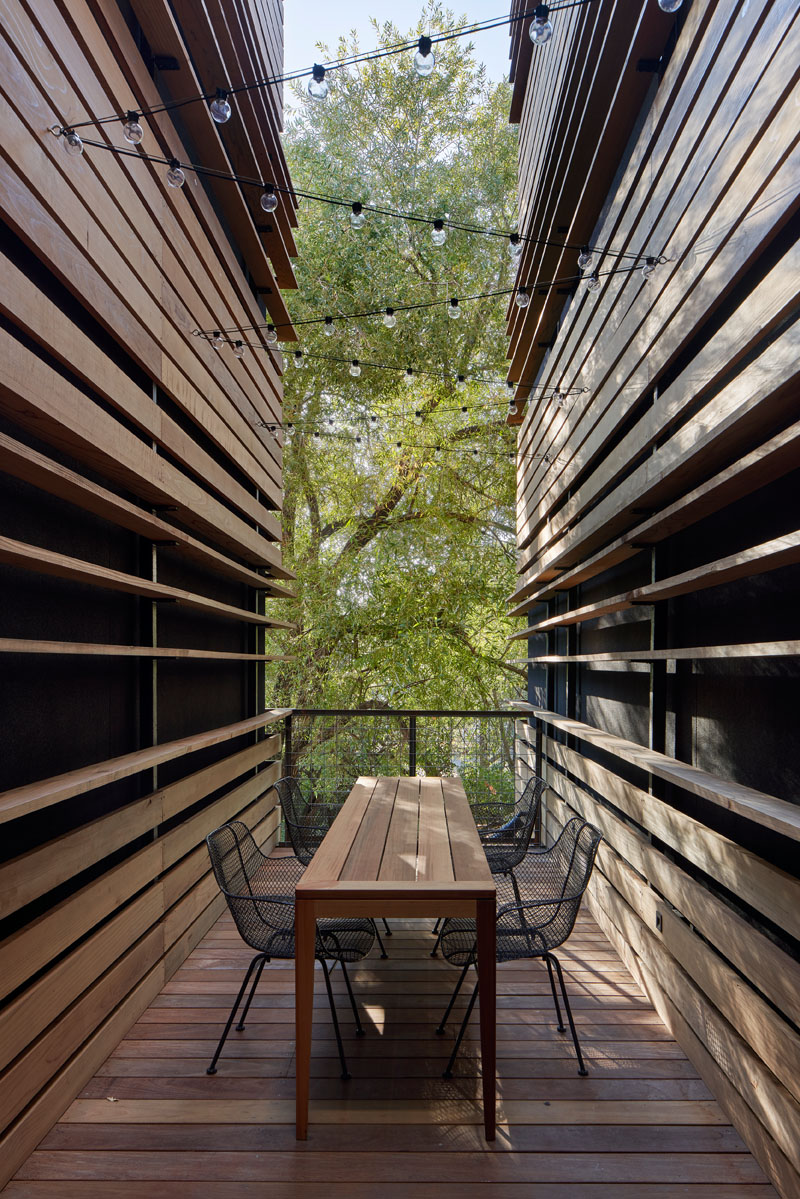 ---
The Rooftop, a bar and terrace located on the top of the hotel, allows guests to take advantage of the views of Fitch Mountain, the Sonoma hills, and downtown Healdsburg.
---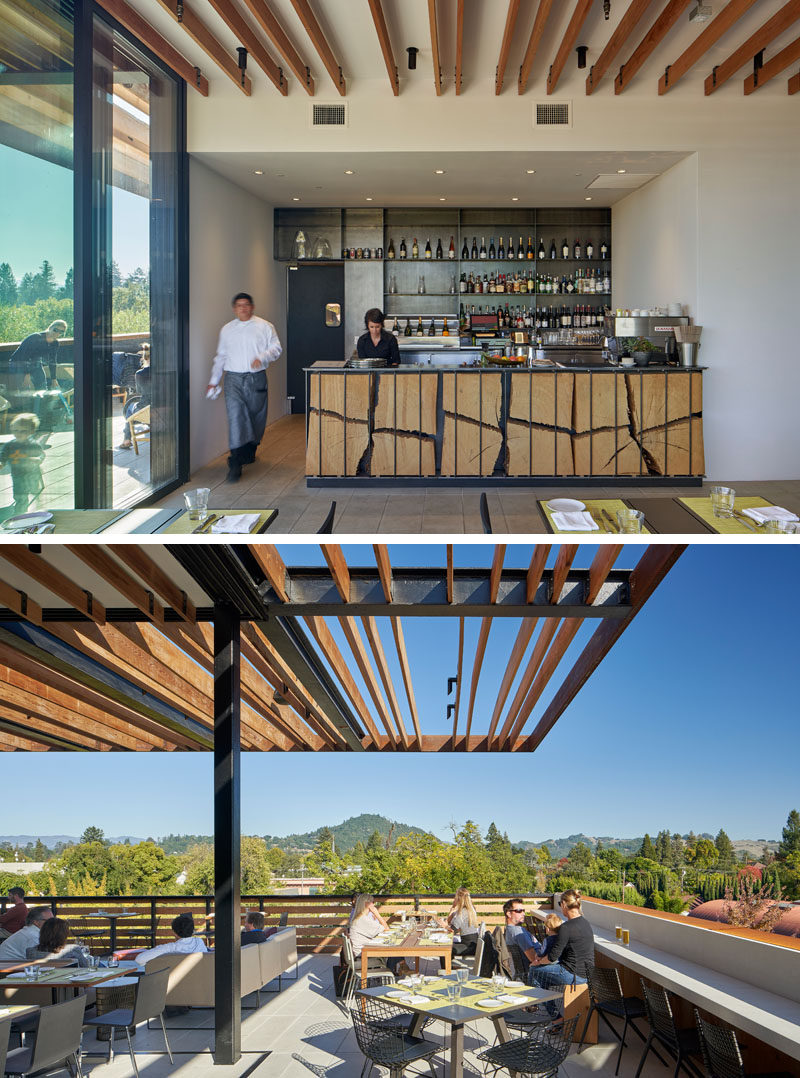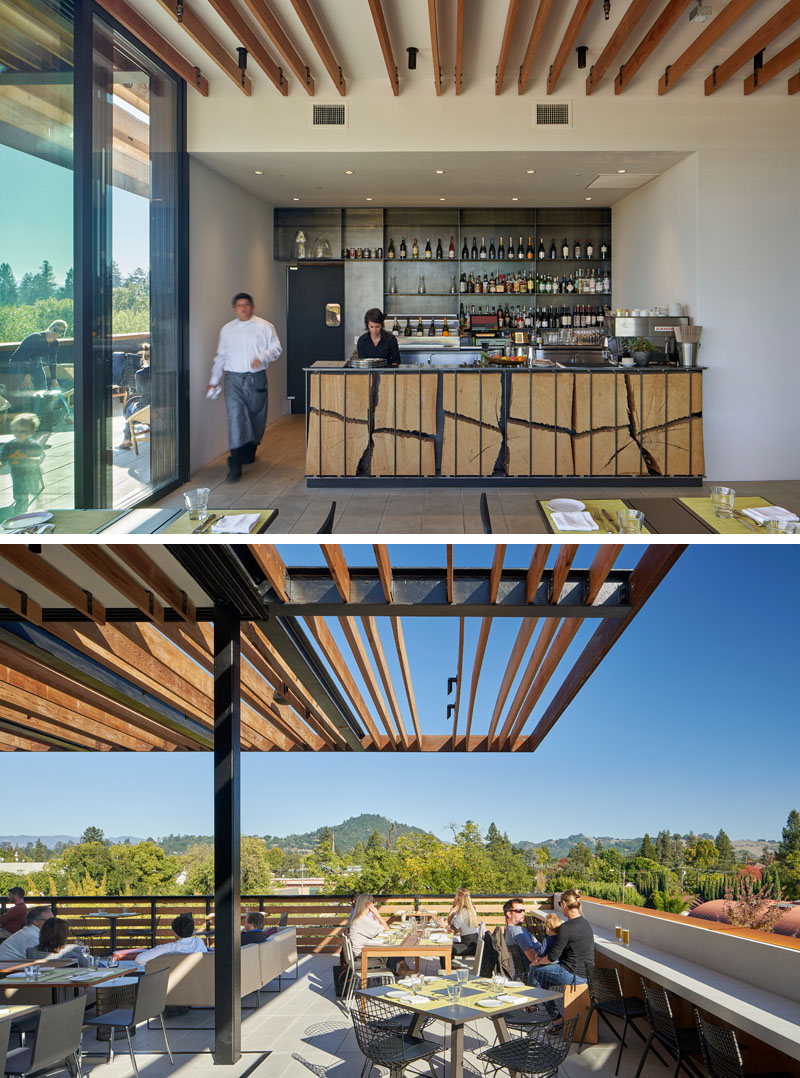 Photography by Bruce Damonte | Developer/Owner: Piazza Hospitality | Architect: David Baker Architects | Interior Architect: David Baker Architects | Landscape: Andrea Cochran Landscape Architecture | Structural Engineer: KPFF Consulting Engineers |
Lighting Designer: Horton Lees Brogden | MEP Engineer: Emerald City Engineers | Civil Engineer: Summit Engineering
---