Colin Flavin of Flavin Architects and Ben Wood of Studio Shanghai, together with interior design firm Atsu Gunther Design, have collaborated to design this modern house on the last remaining blueberry farm in Lexington, Massachusetts.
Arriving to the front of the house, a pathway with cement pavers lead to a custom teak gate, imported from China, which guides you to the front entrance of the home.

---
Inside the house, two wood benches are placed in front of large windows that line a long white hallway with dark wood flooring.
---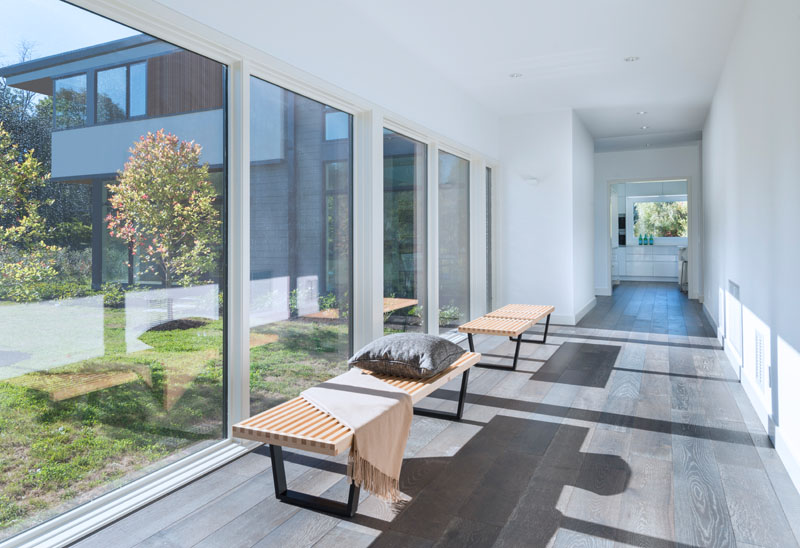 ---
Stepping into the dining area, three large white pendant lights hang from the double height ceiling in front of floor-to-ceiling windows. A light grey tiled fireplace behind the white dining table, separates this space from the living room.
---

---
In the living room, views of the blueberry farm can be enjoyed from the L-shaped upholstered sofa and grey leather arm chairs. A large graphic mounted art piece compliments the tones and hues used in the room.
---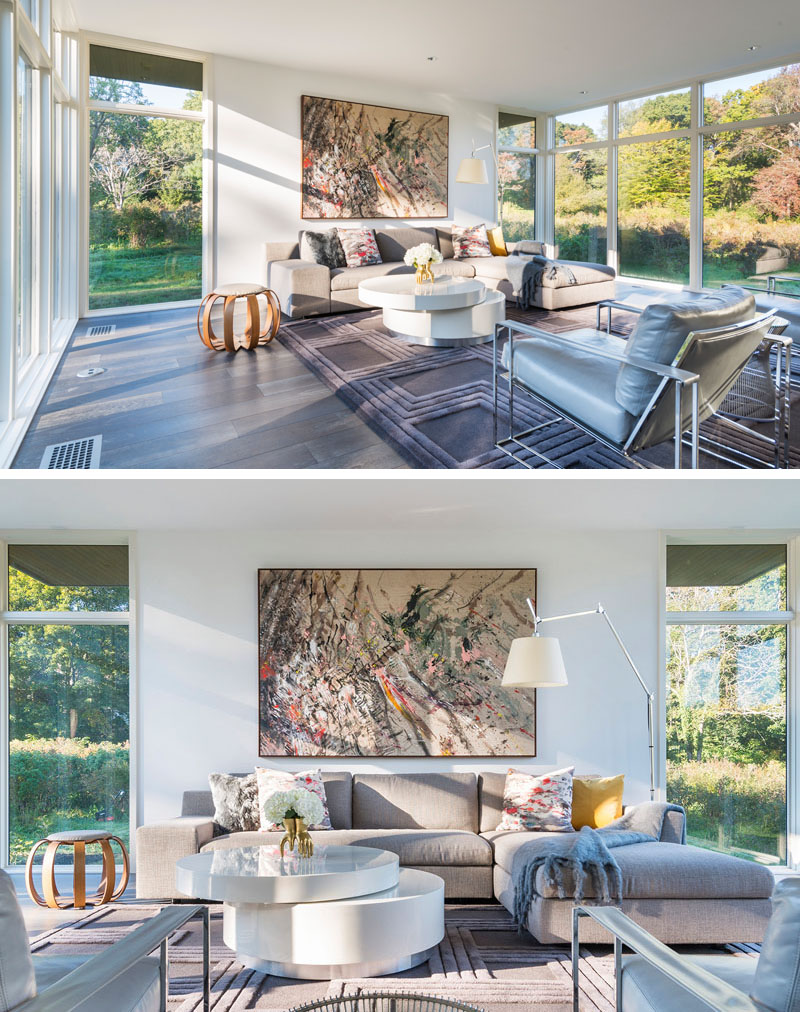 ---
To the side of the living room, a glass door leads outside. From the yard it's easy to see the interior through floor-to-ceiling windows.
---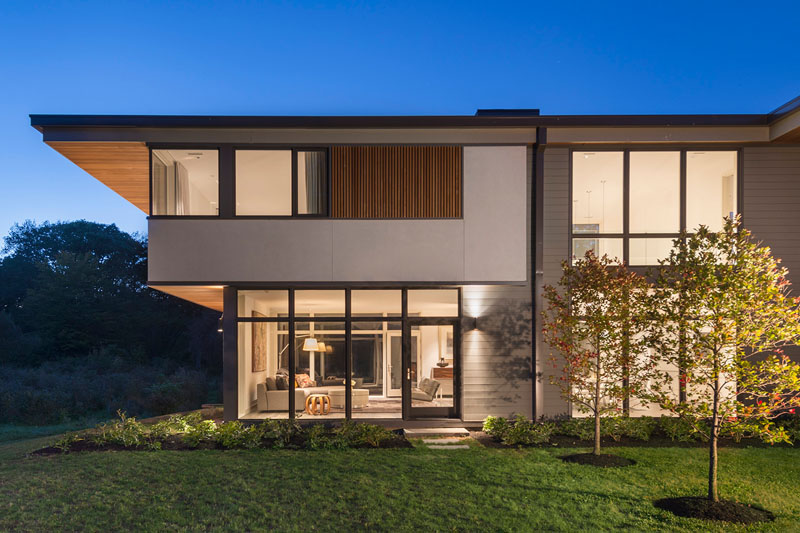 ---
A pass-through window provides views from the dining room into the all-white kitchen that features a large window above the sink, a central island and a breakfast nook with a built-in corner bench.
---

---
Upstairs and outside through glass sliding doors, there's a wrap-around wood balcony, the perfect place to view the blueberry farm.
---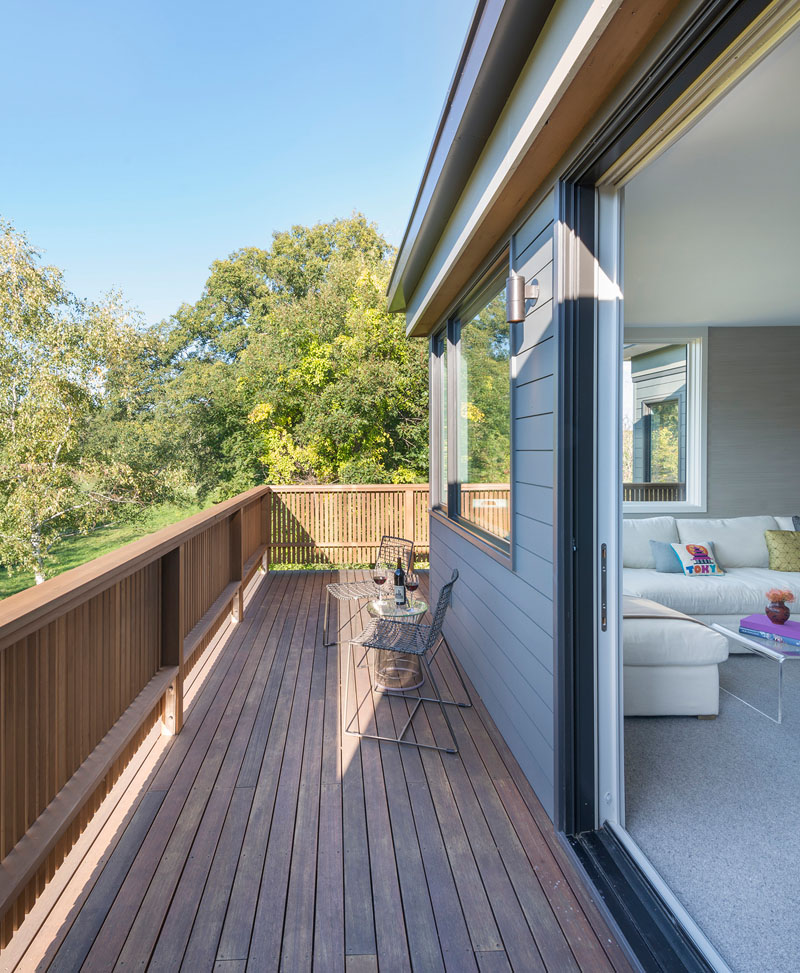 ---
In the master bathroom, a large rectangular mirror above the white vanity has long opaque lights attached to either side. The glass surround shower is placed beside the toilet which is also surrounded by glass.
---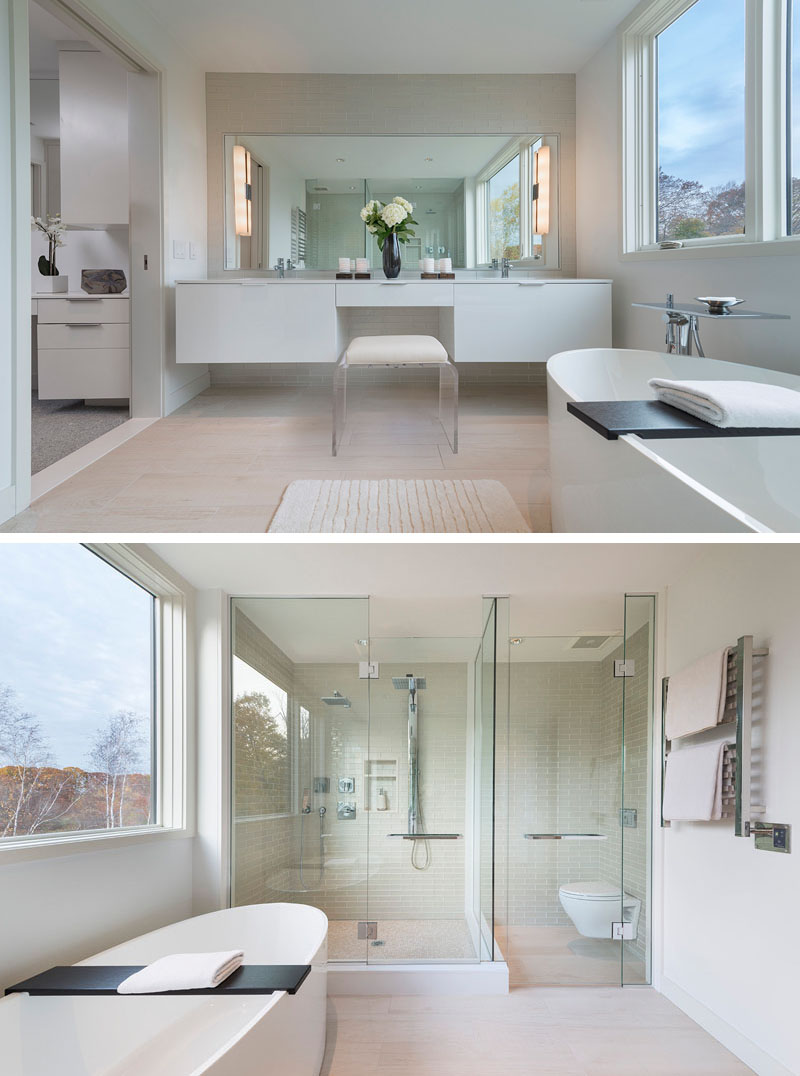 ---
Light pink rectangular tiles cover the walls in this bathroom that also has light wood flooring, while a floating white vanity sits below a large mirror.
---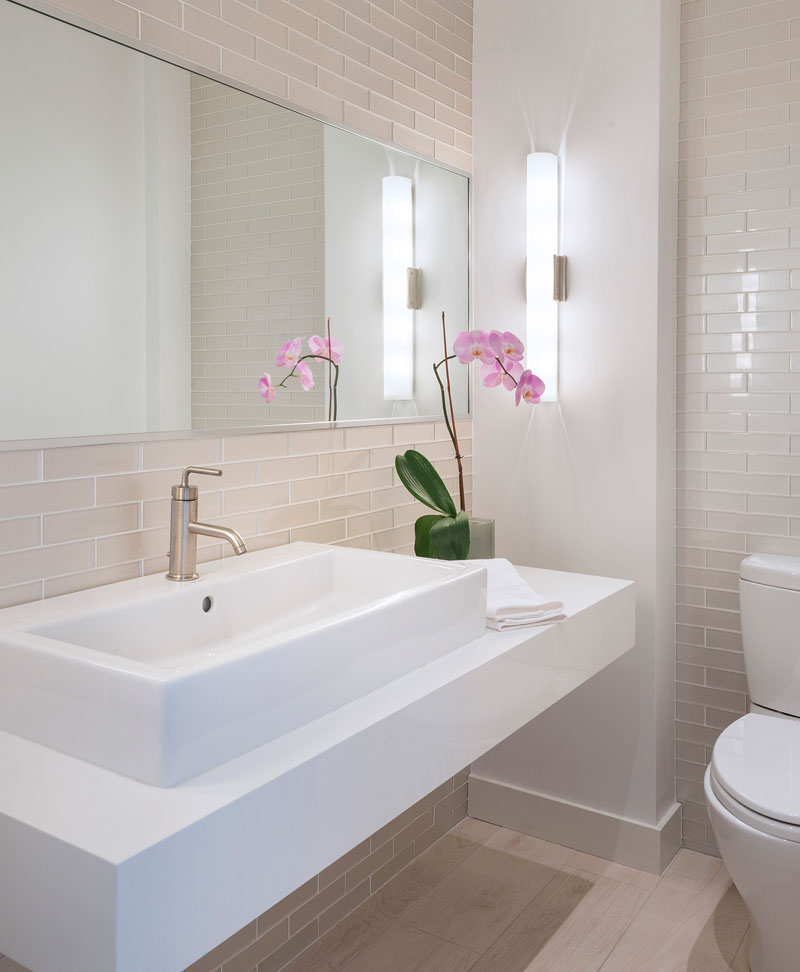 ---