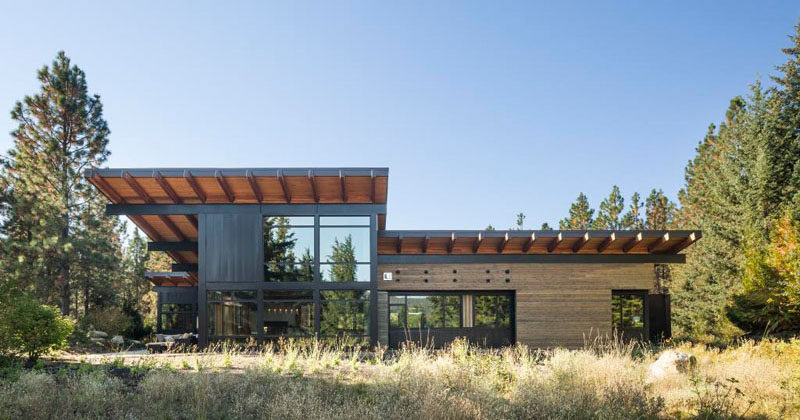 Coates Design Architects recently completed this vacation house in Tumblecreek, Washington, for a family with a lot of extended relatives. It was designed with entertaining in mind but was also intended to have a low impact on the environment.
At the front of the cabin, you're greeted by stone work leading up to the wood front door. Just inside the front door, a small contained room offers a place to leave shoes, greet guests, and makes sure that excessively cold or warm days don't affect the main living area of the cabin.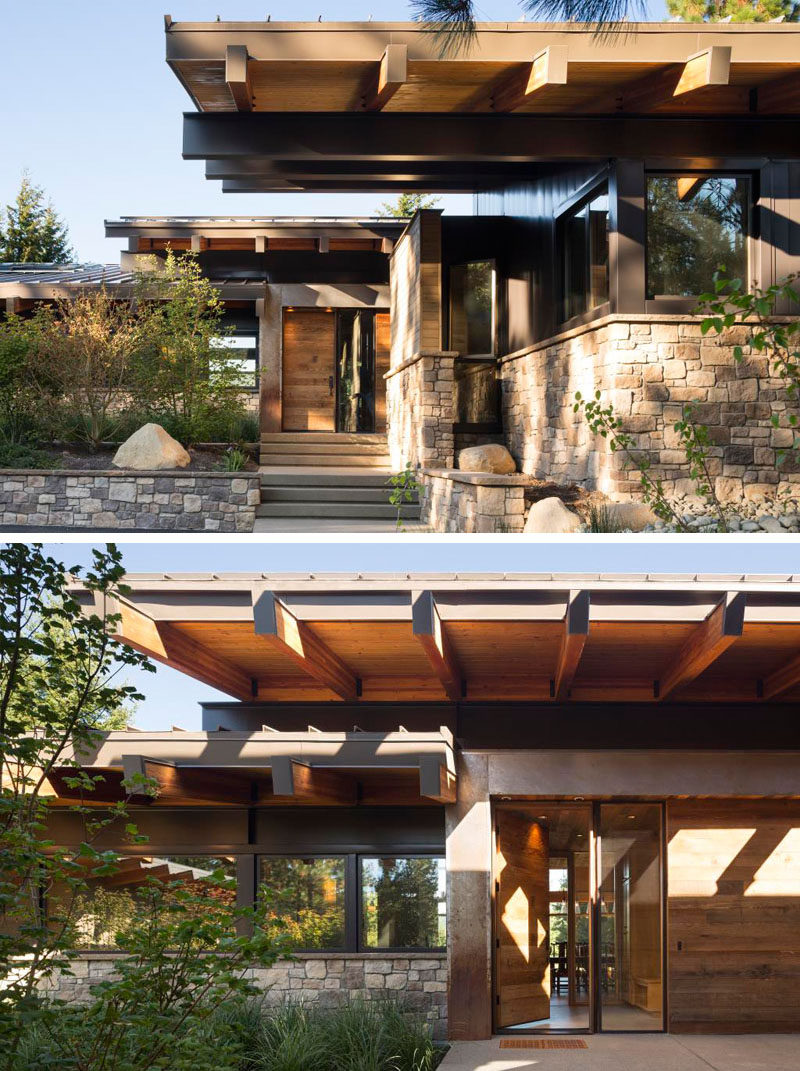 ---
Once inside, large floor-to-ceiling windows fill the main living area of the cabin with lots of natural light and let you take in the views of the surrounding landscape without having to be outside.
Double height ceilings help the space feel open and airy, while the tall board formed concrete chimney provides a cozy gathering spot in the winter and acts as a main focal point in the living area.
---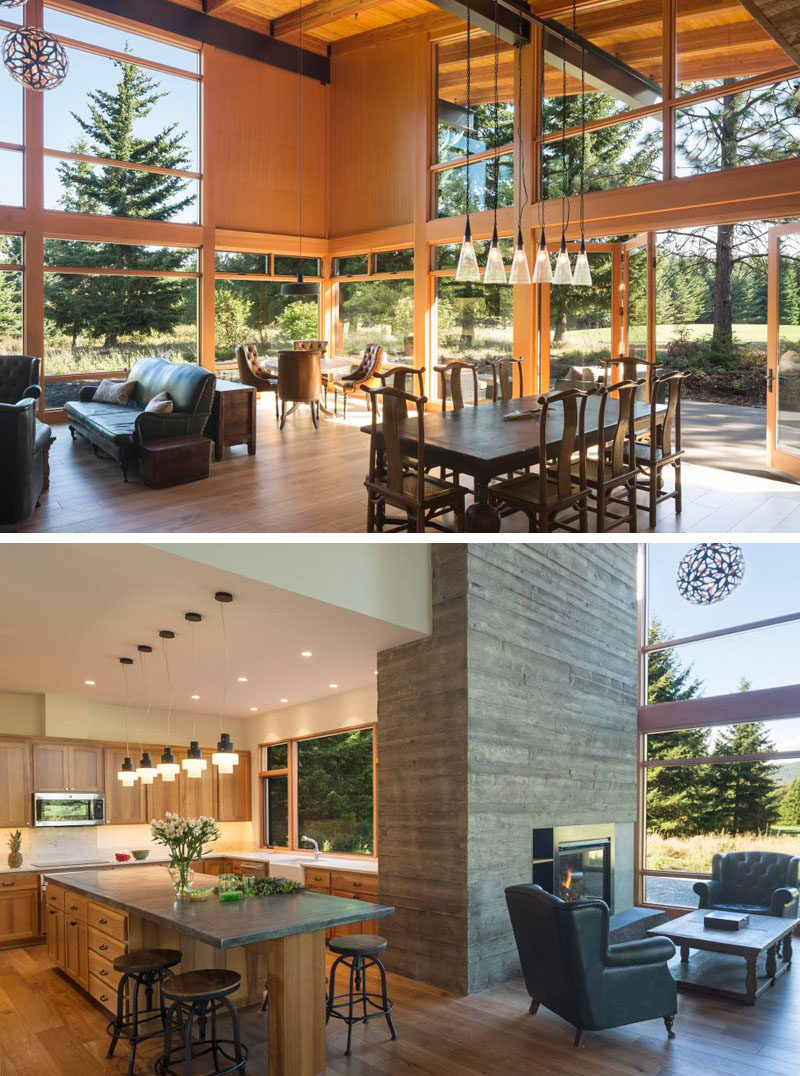 ---
In the kitchen, a large farmhouse sink and lots of work surfaces provide ample space for preparing family meals, while bar seating at the end of the island allows guests to sit and chat.
---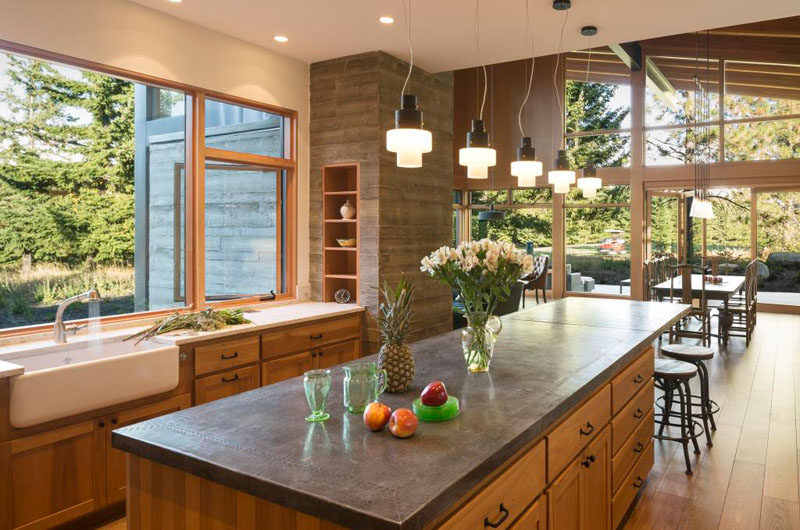 ---
A bright hallway, lined with windows and family photos, leads away from the main living area into the private spaces at the back of the cabin, and also leads back outside and connects to a path that runs around the exterior.
---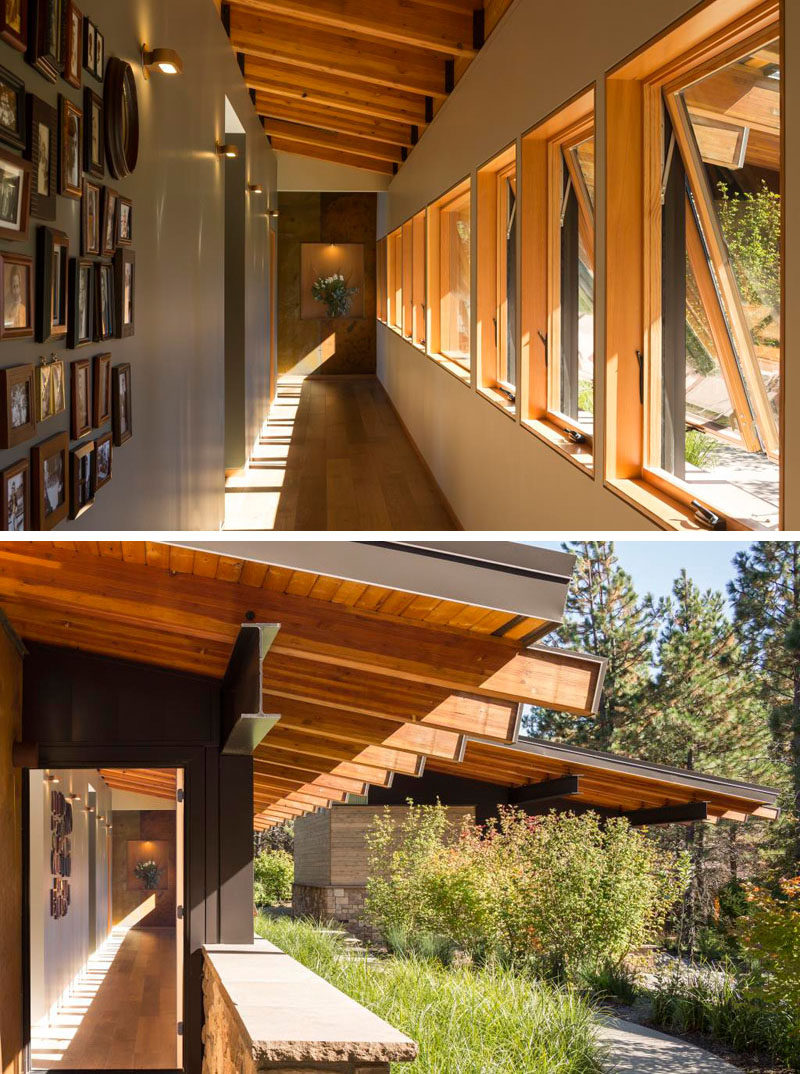 ---
The path starts just outside the hallway and leads back towards the front of the house. Landscaping around the path makes for a pleasant walk around the exterior and eventually leads you around the corner to a covered outdoor entertaining area.
---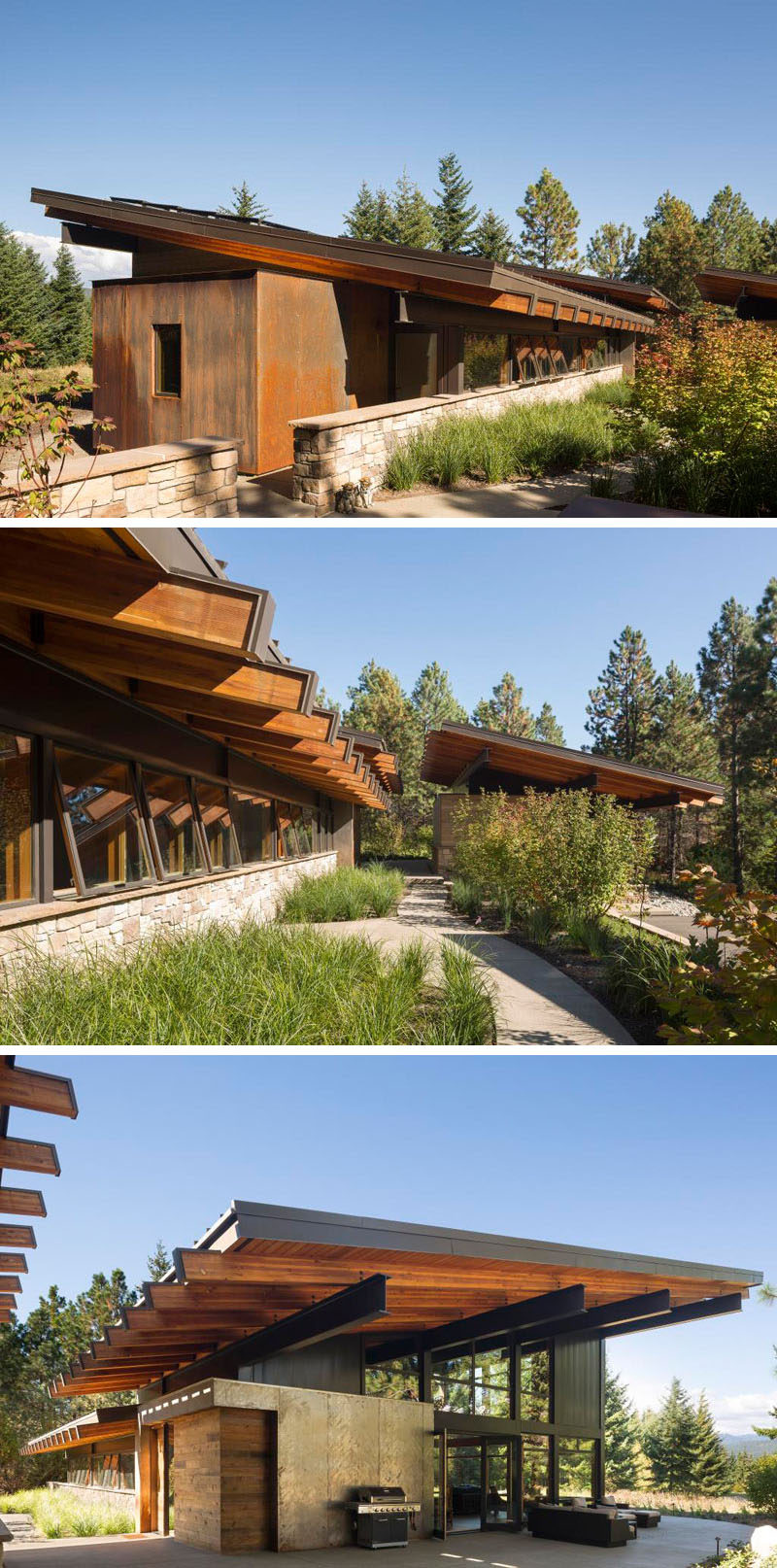 ---
The overhang of the sloped roof provides some shelter from the elements and makes it easier to enjoy the outdoor seating area regardless of what the weather is doing. And if it suddenly takes a turn for the worse, the doors leading back inside are right beside the seating area.
---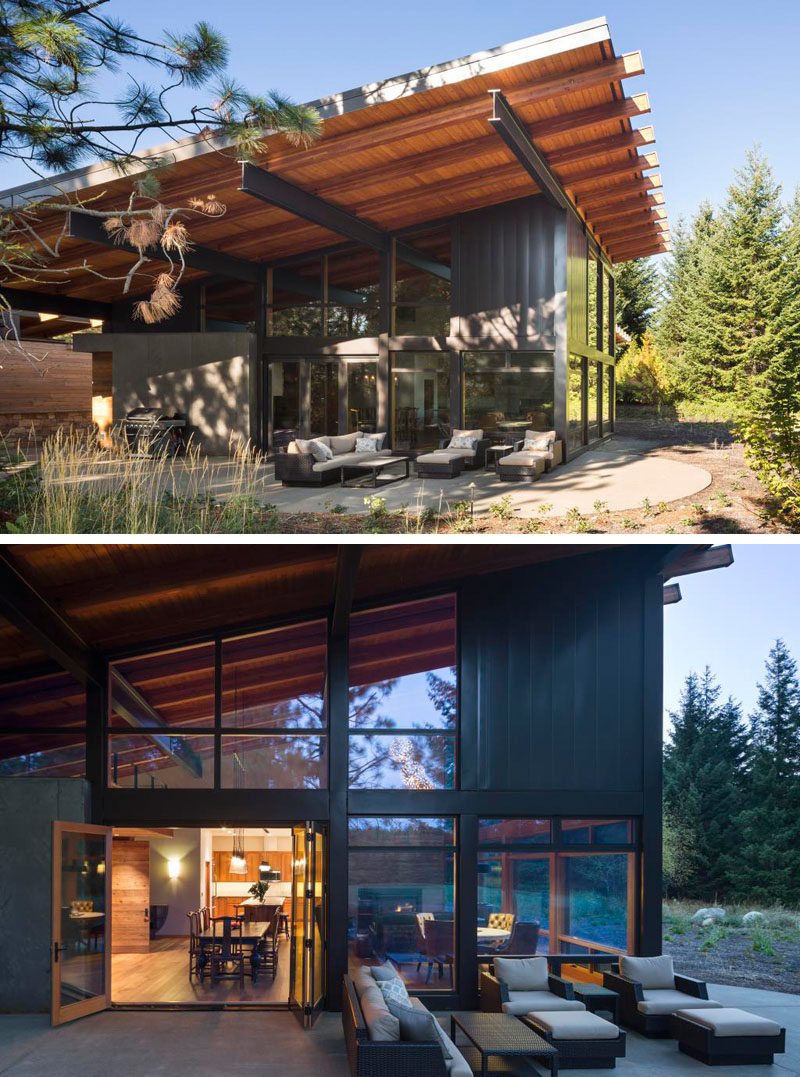 ---
From the back of the cabin you can clearly see the slope of the roof, a design detail that was included to allow for the use of solar panels that provide all of the energy that the cabin needs. The sloped roof also serves as protection from the extreme weather during both winter and summer months – offering shade in the summer and letting in sunlight throughout the winter.
---