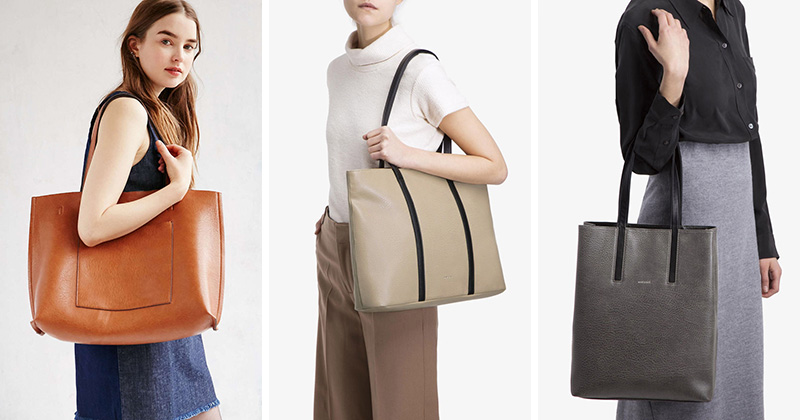 For an alternative to real leather totes, vegan leather (also known as faux leather) makes an excellent, sturdy, everyday bag. Here are 9 examples of vegan leather totes that won't have you compromising style for material.
---
1. This simple, reversible vegan leather tote has a pocket on both sides to make it extra functional no matter which way you wear it.
---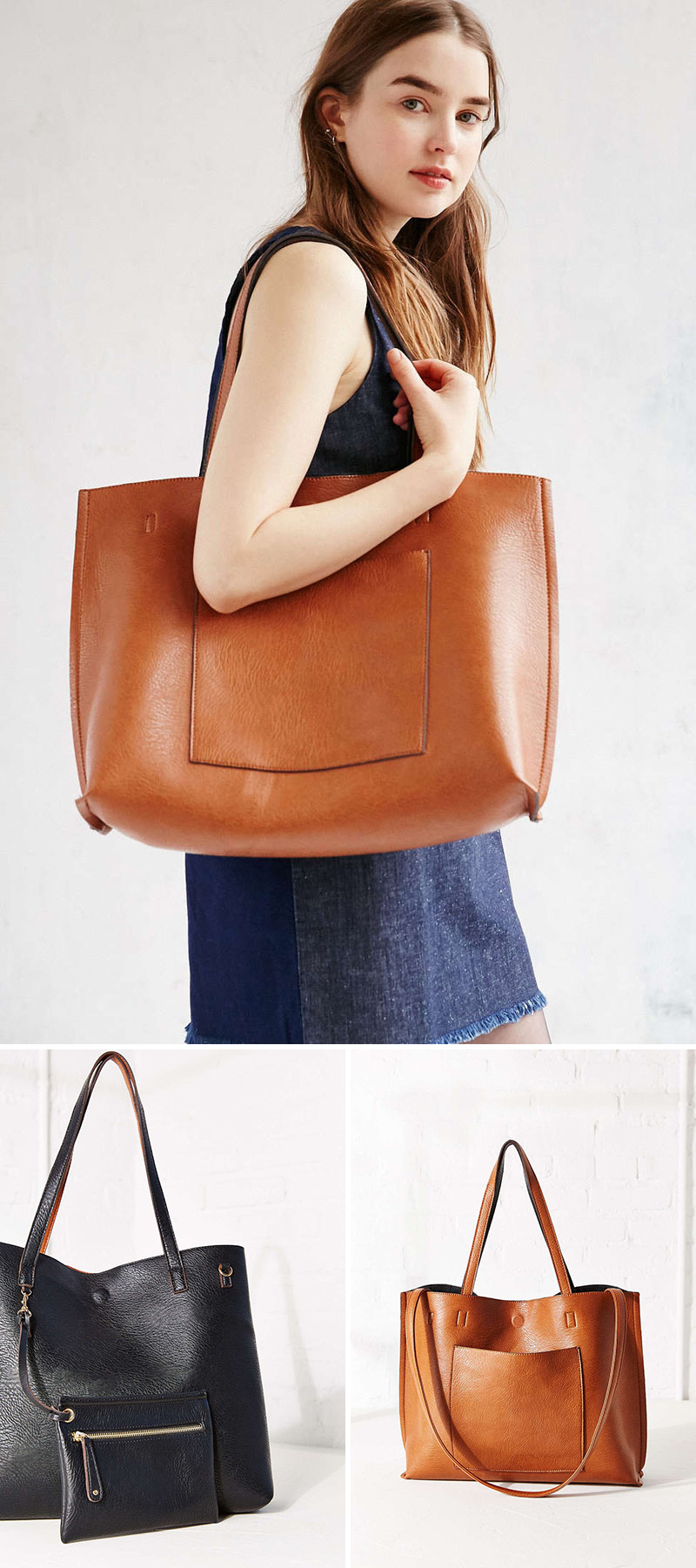 Reversible Vegan Leather Tote Bag from Urban Outfitters
---
2. This slouchy vegan tote is also reversible and comes in a wide range of colors to make sure you always have the perfect bag to compliment your outfit.
---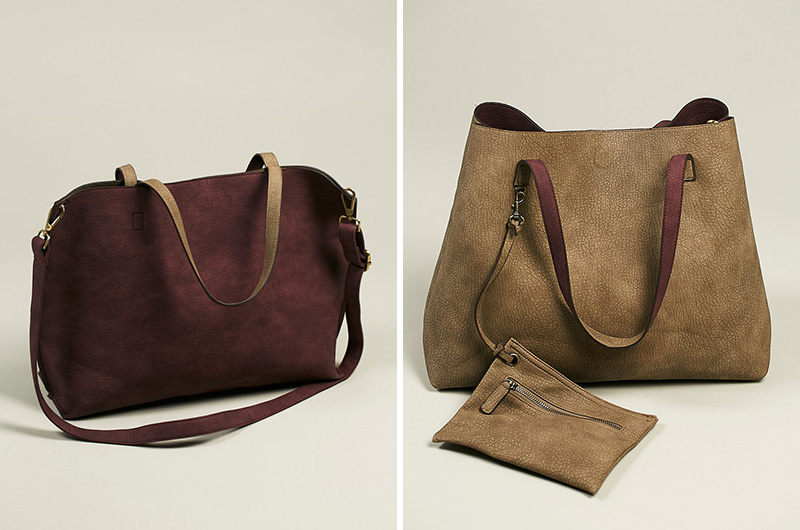 Slouchy Vegan Tote from Free People
---
3. This black vegan leather tote is sophisticated and functional, making it perfect for work or a night out.
---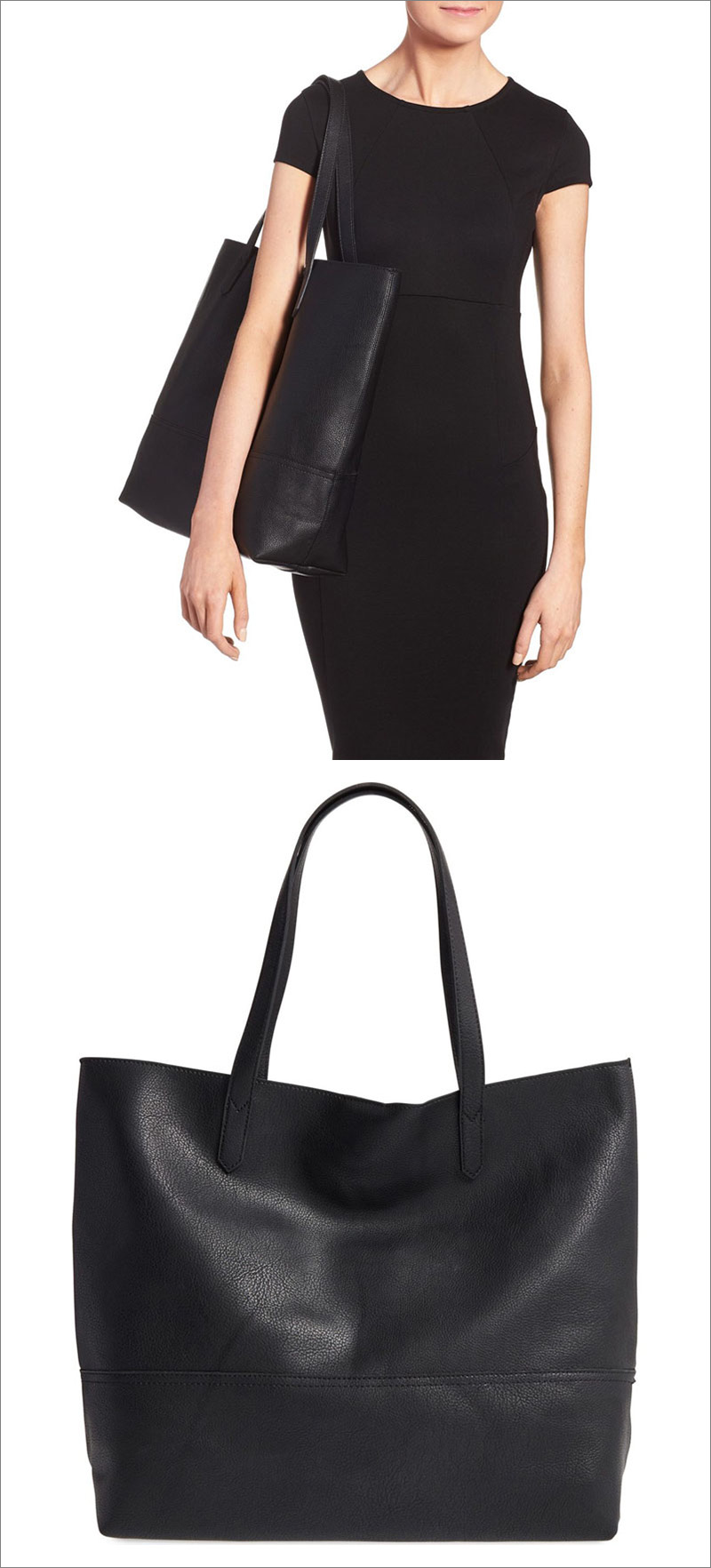 Oversize Faux Leather Shopper from Sole Society
---
4. This light brown vegan leather tote is just the right size to fit all your things in and swing over your shoulder as you head out the door.
---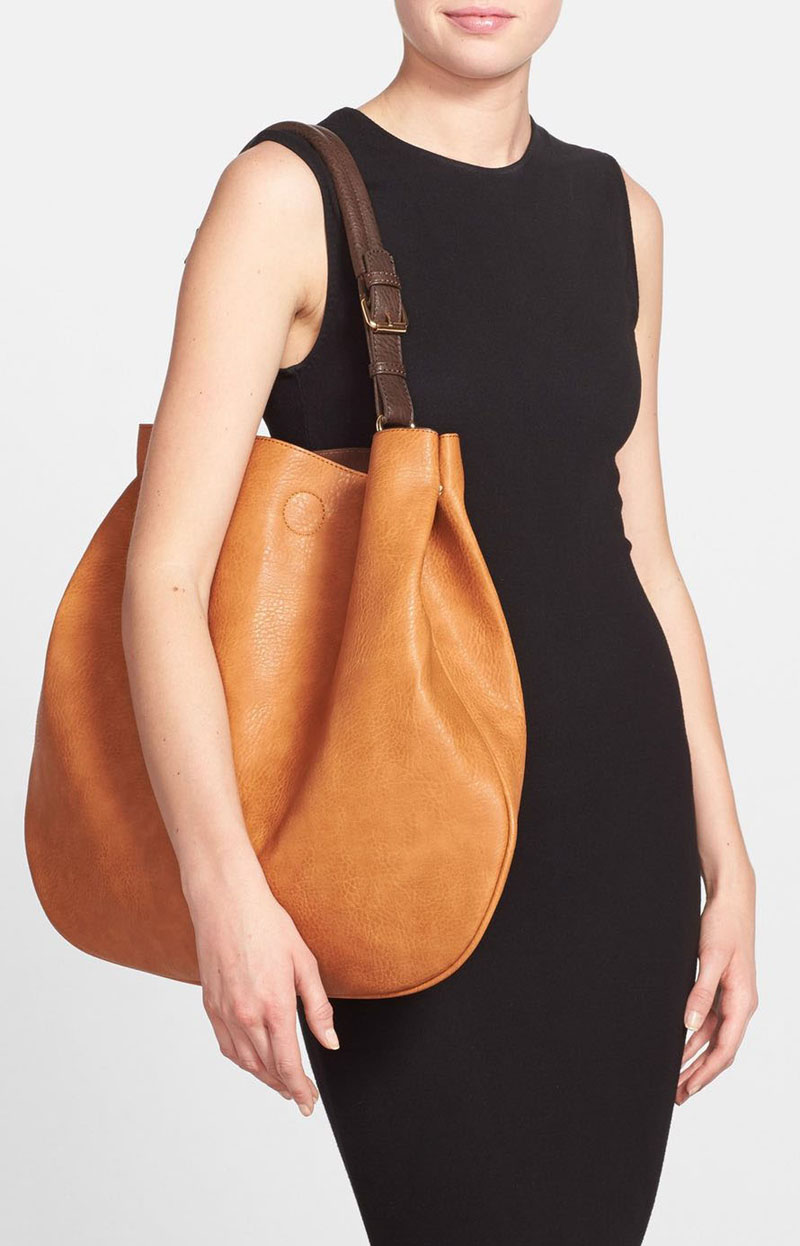 Capri Faux Leather Tote from Sole Society
---
5. This minimalist, light colored faux leather tote comes with a small zip up bag to tuck inside to keep your wallet or makeup easy to find no matter how much other stuff is in there.
---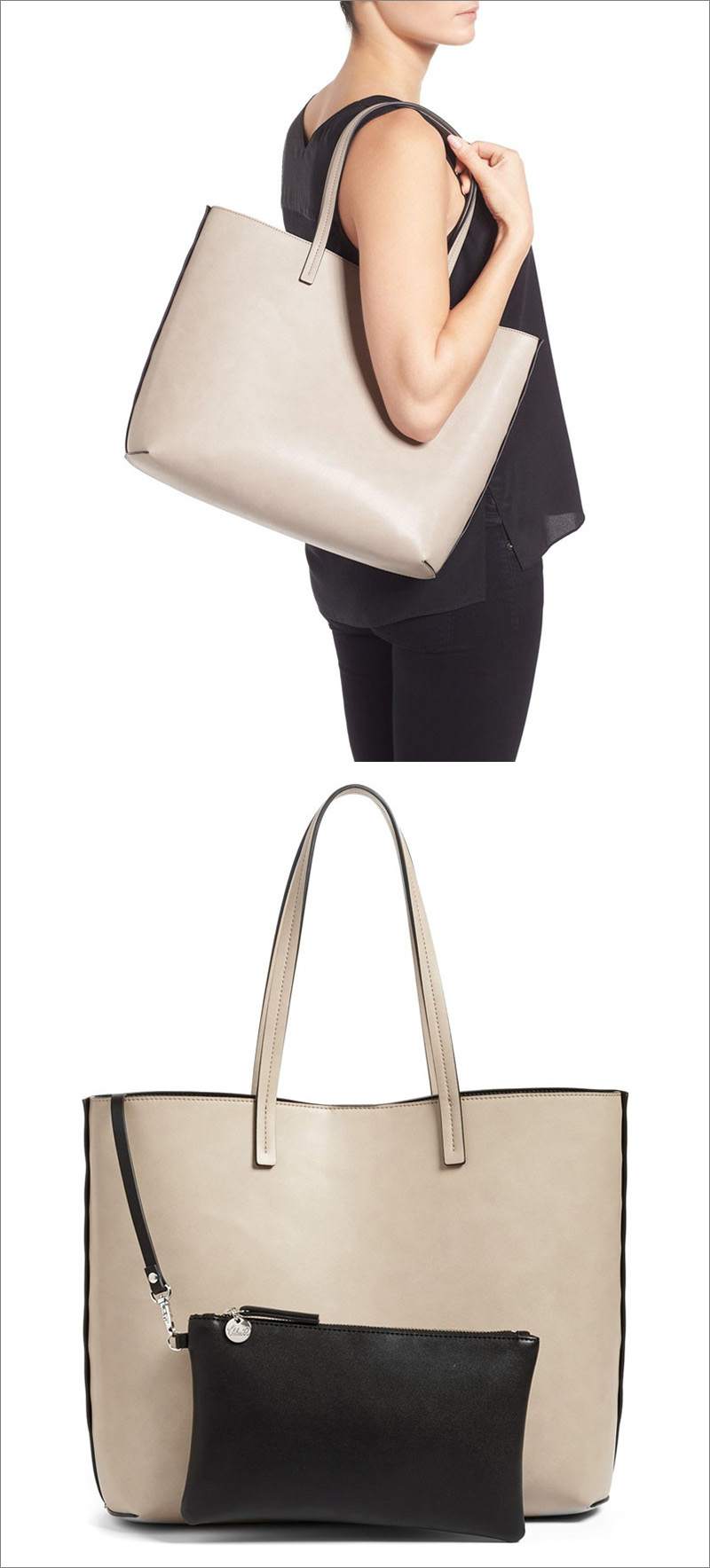 Oliva Faux Leather Tote from Chelsea28. Available at Nordstrom
---
6. With this sophisticated tote you actually get two bags in one – the tote and a removable front clutch, both made from vegan leather.
---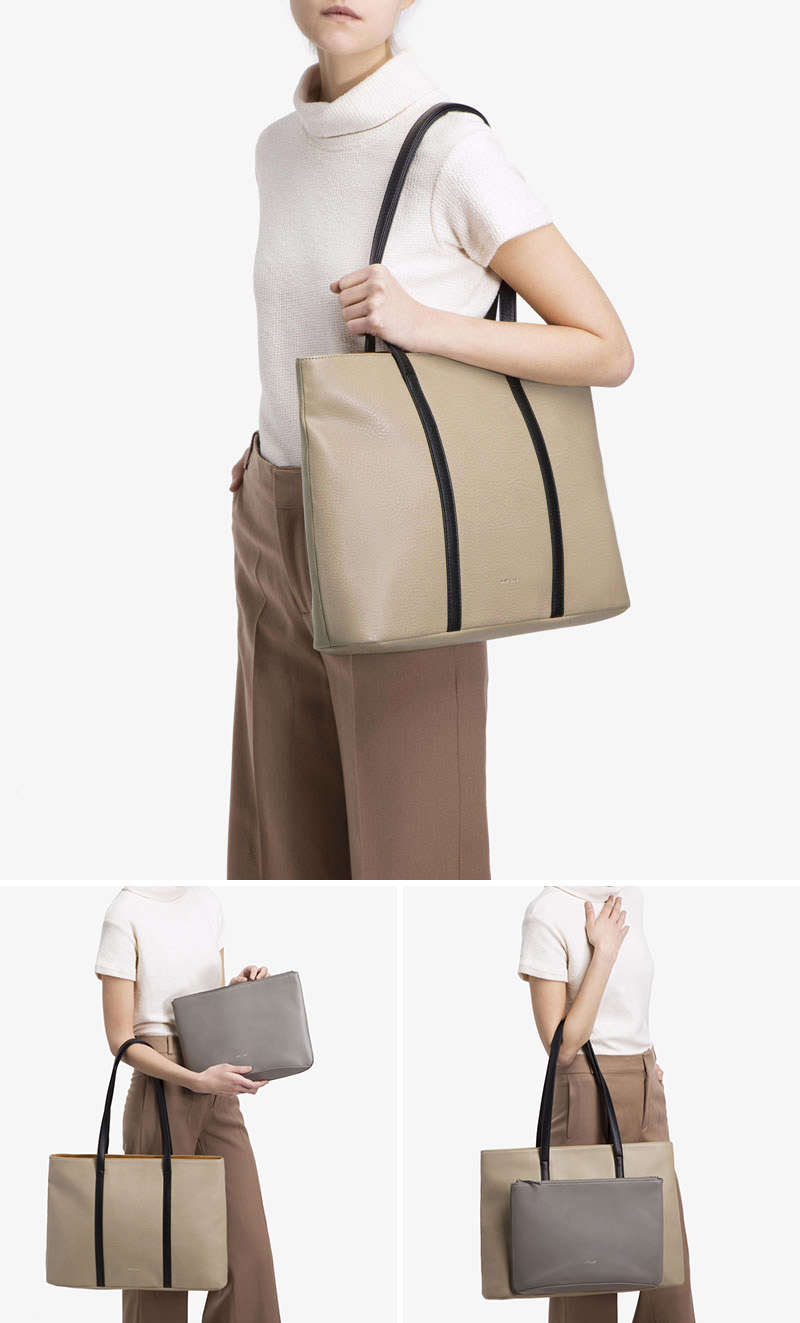 ---
7. The lining in this two-toned vegan leather tote is made from recycled bottles.
---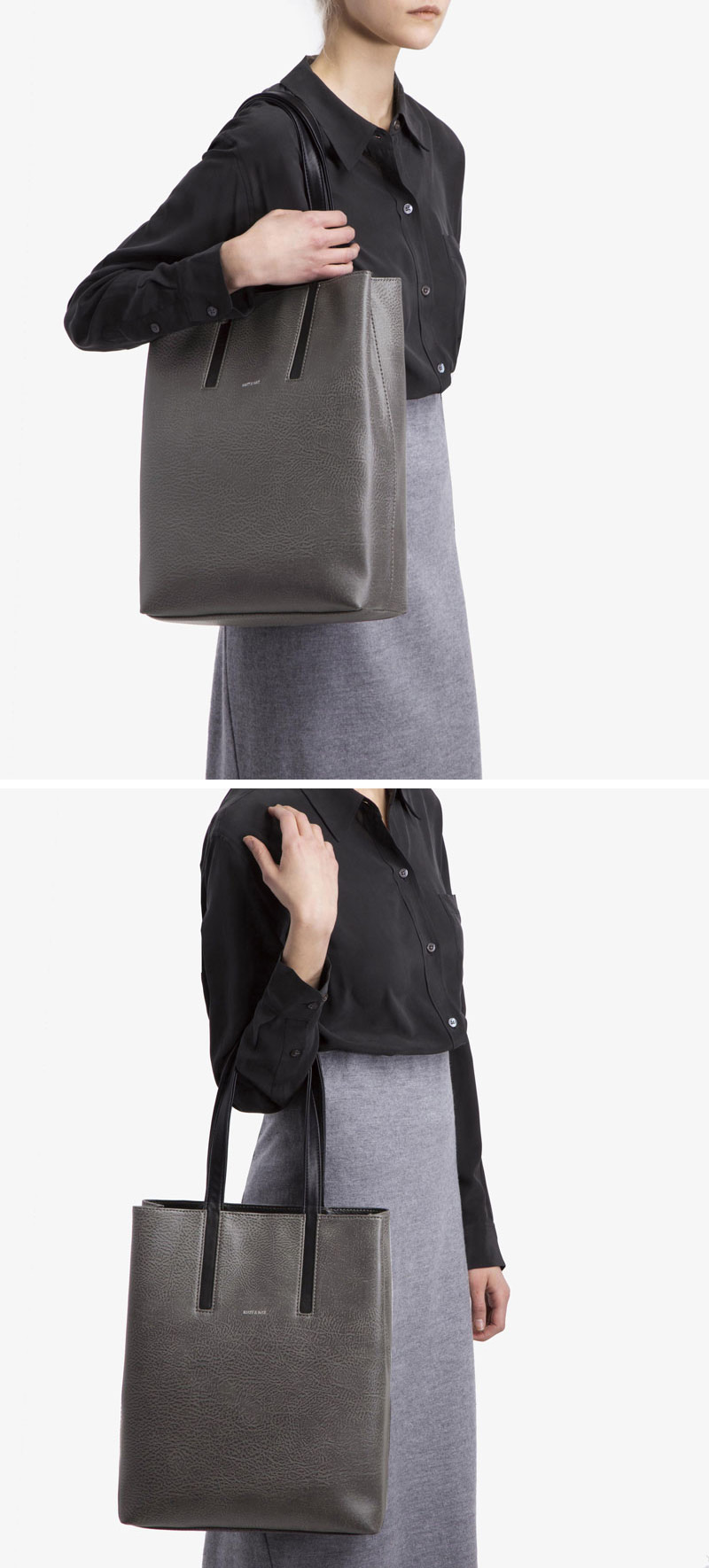 Orford – Gemini from Matt & Nat
---
8. This reversible grey vegan leather tote has a tie closure to make sure all the contents of your bag stay inside.
---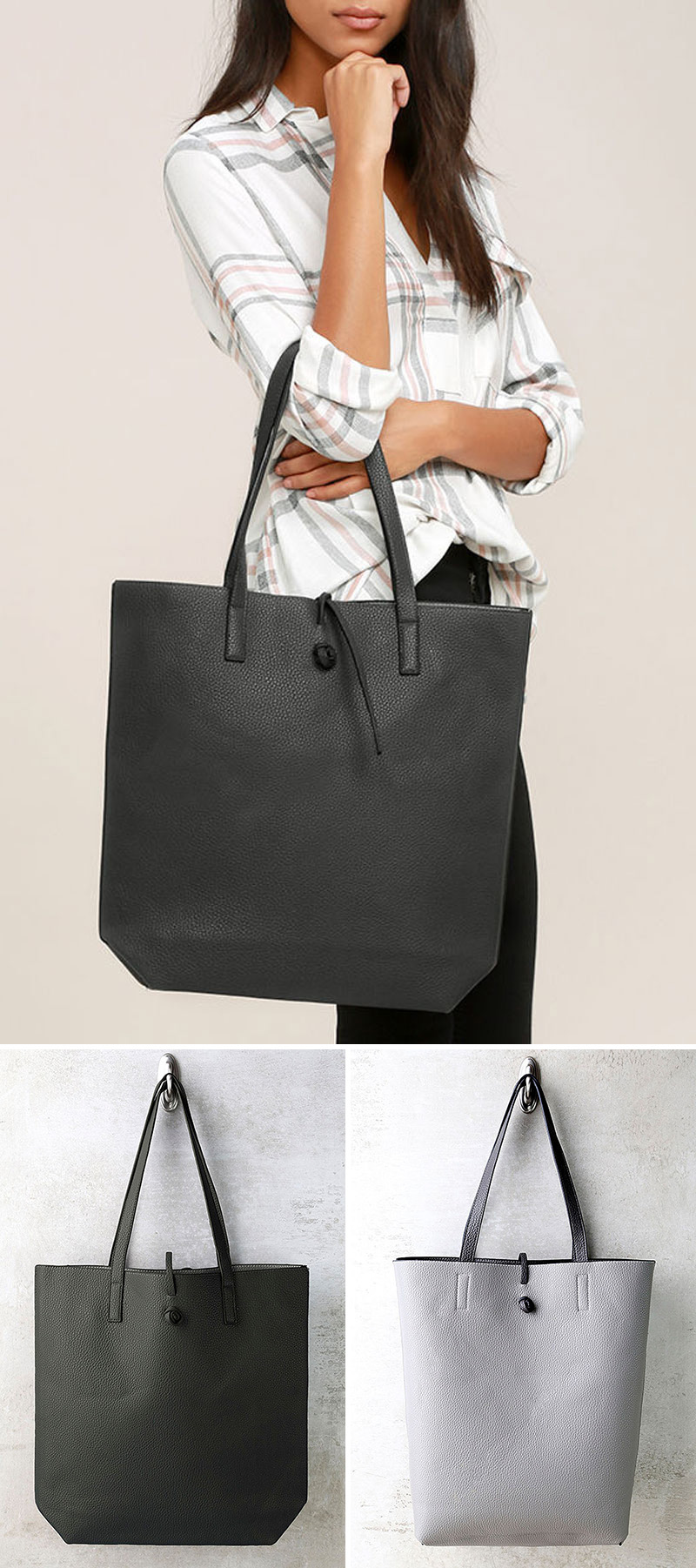 Reversible Tote from Lulus
---
9. For the more fashion forward, this black vegan tote has a geometric design that makes it stand out from the rest.
---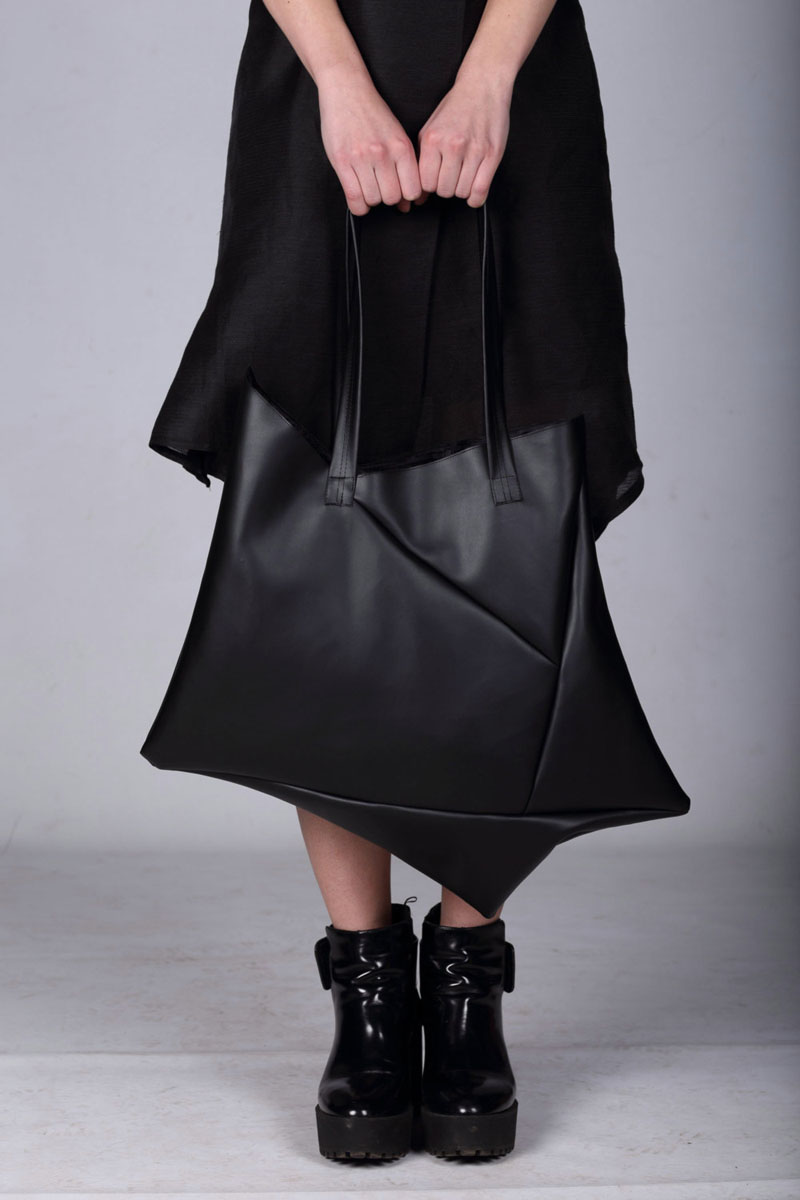 ---