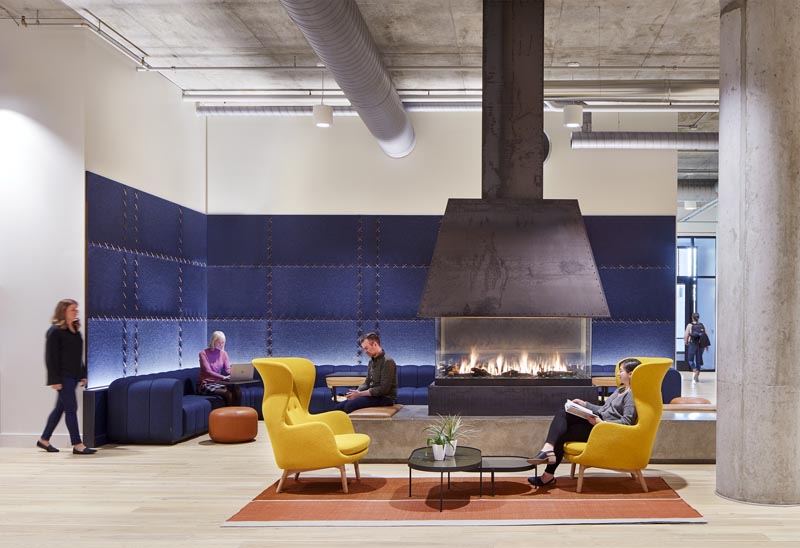 Studio BV completed the design of a commercial office building named 'The Nordic', located in Minneapolis, Minnesota.
As part of the open-plan lobby design, an area has been dedicated to being a cozy fireplace lounge. The design team wanted to create a warm and soft space to anchor the cold poured concrete ceiling and columns.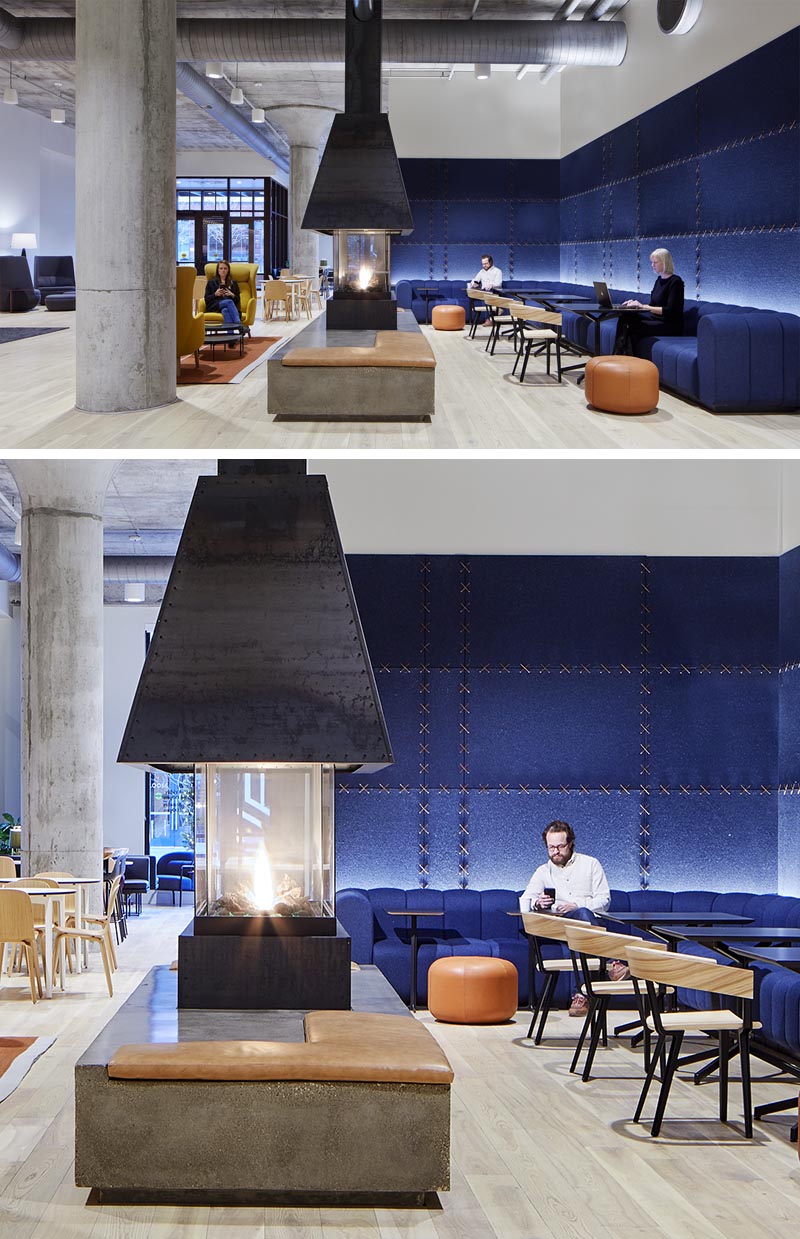 The lounge is defined by a fireplace with a concrete plinth, which also doubles as seating, and felt panels that line the walls in a rich blue, matching the custom-designed sofa.

The designers mention, "This sofa and wall condition are a soft counter balance to the building architecture. The saturated color helps to create a scale shift and an intimacy in a large open space."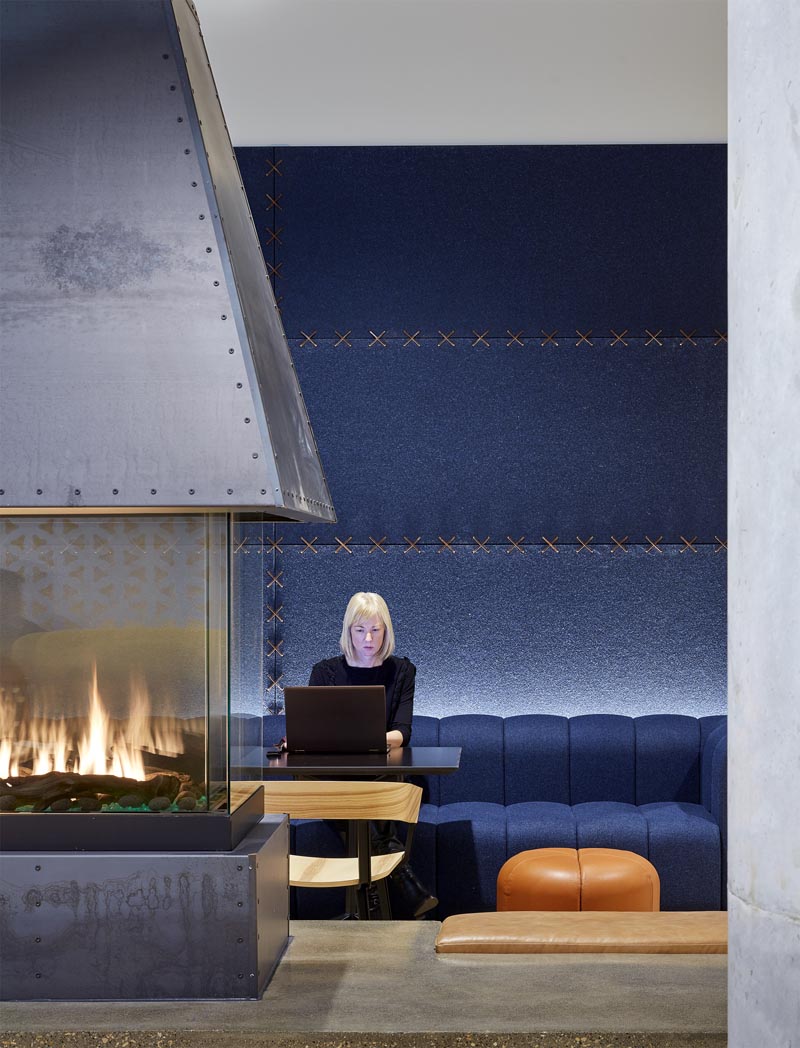 The eye-catching felt panels, which are highlighted by hidden light shining up from behind the sofa, are held together by leather stitches. These leather details also tie in with the other leather accents, like the ottomans and leather cushions by the fireplace.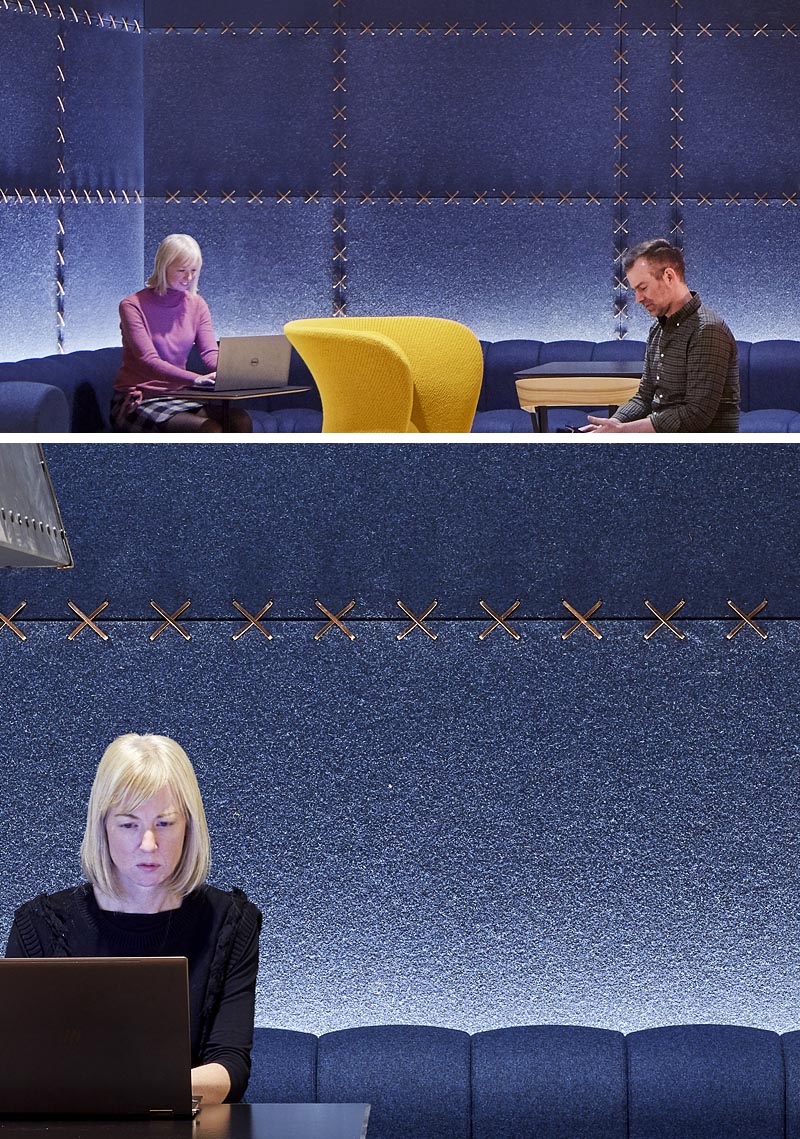 Photography: Corey Gaffer Photography | Design: Studio BV (Interior Design, Custom Furniture, Art Coordination, Plaza Design) | Core & Shell Architect: LHB Inc., and Hartman Cox