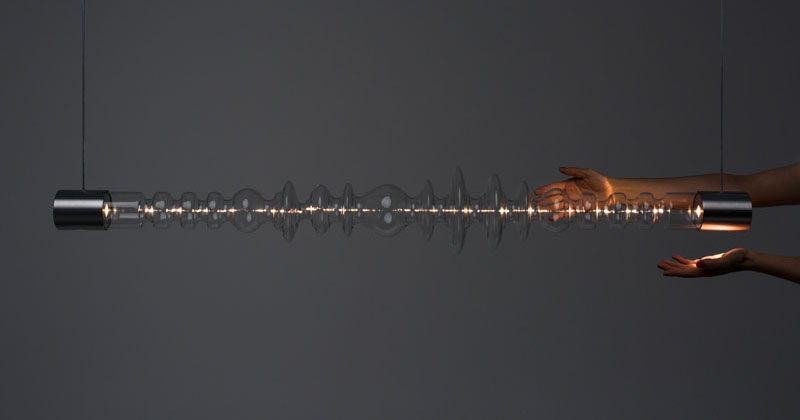 Photography by Pablo Gomez Ogando
Madrid-based design firm Mayice Studio have created FILAMENTO, a sculptural lighting piece that's made from a single piece of glass more than 3 feet (1m) long.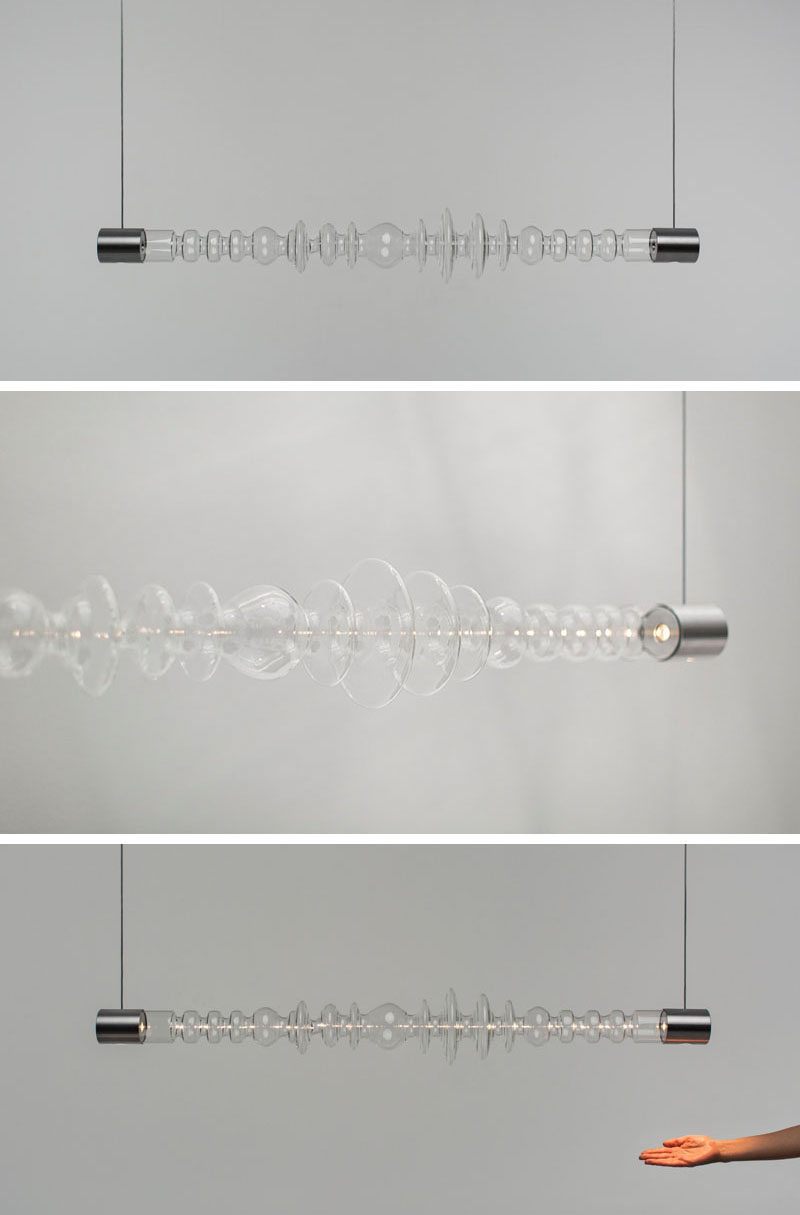 Photography by Pablo Gomez Ogando
---
When talking about the design of the light, the designers mention, "When illuminated, its form and matter disappear, giving way to a filament of light as a result of the study of its geometry. The propagation of particles called photons becomes a visible and linear form of energy. It serves as a study of how light travels through concave and convex glass."
The handcrafted light, that can be used both indoor and outdoor, will be on display as part of Salone del Mobile later this month.
---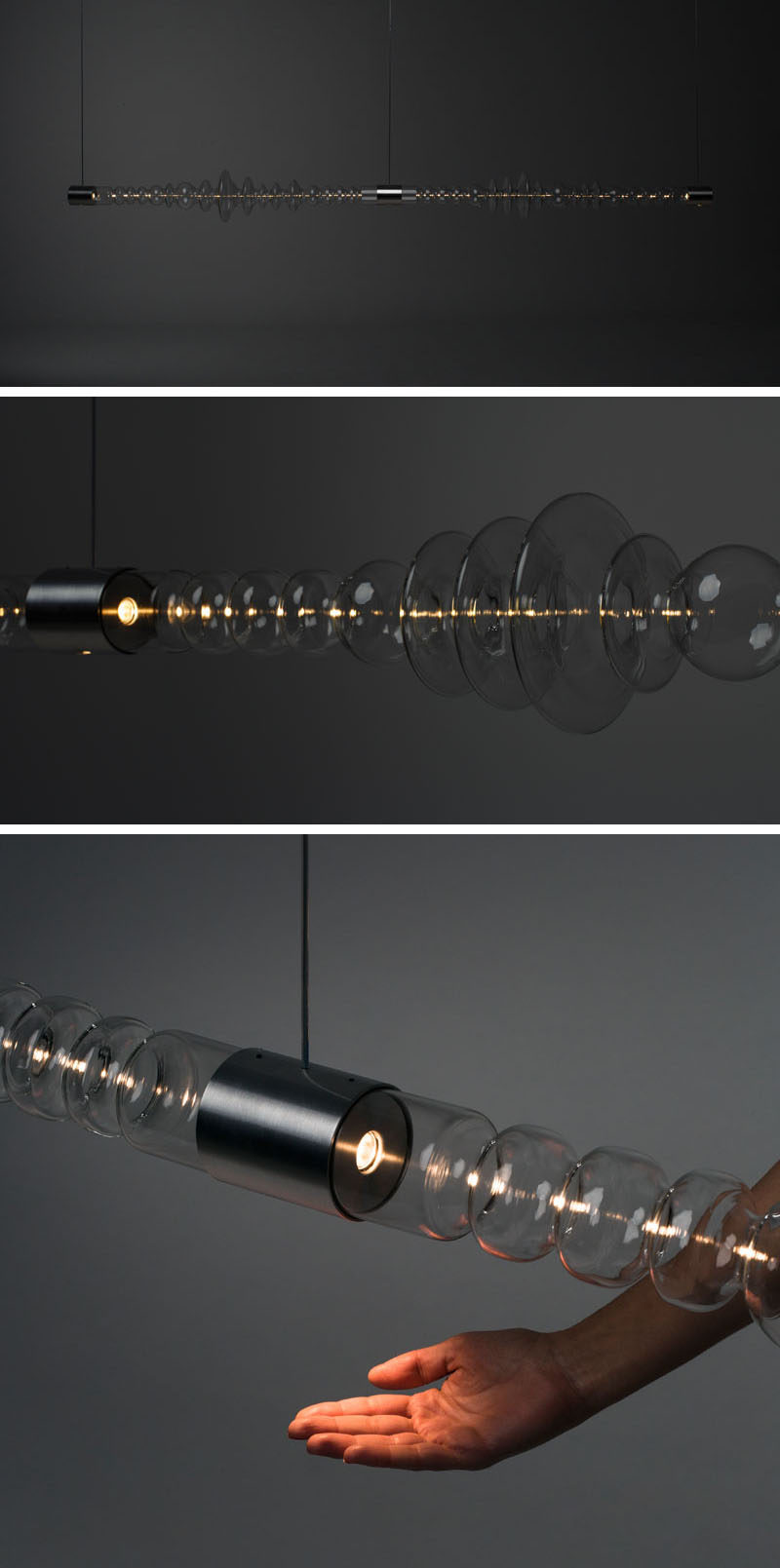 Photography by Pablo Gomez Ogando
---