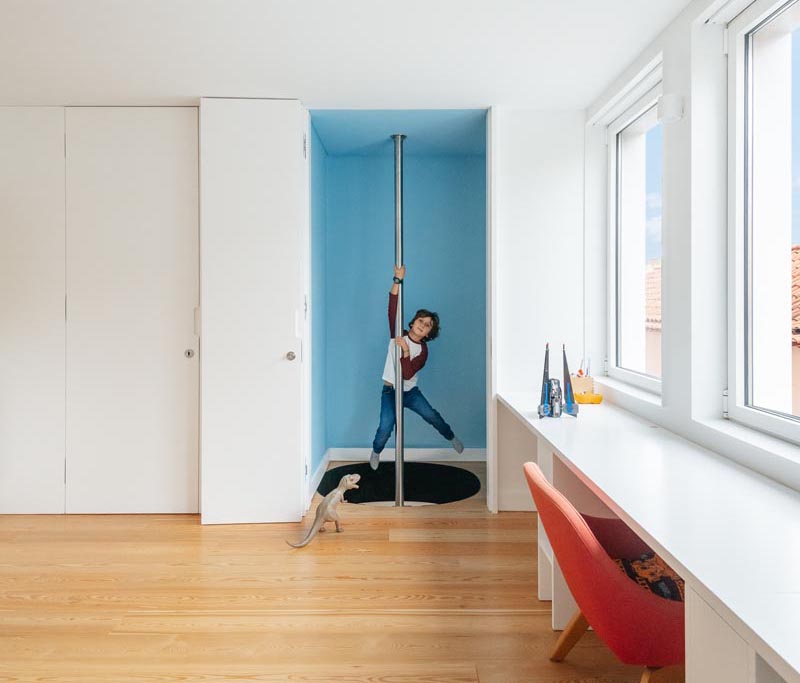 Aurora Arquitectos designed a house in Lisbon, Portugal, where they included a fire pole that creates a fun and unique way of traveling between floors.

In the children's bedroom, there are two white doors on one of the walls. The first door opens to a bathroom with green walls, whereas the other door opens to reveal a mini blue room with a fire pole.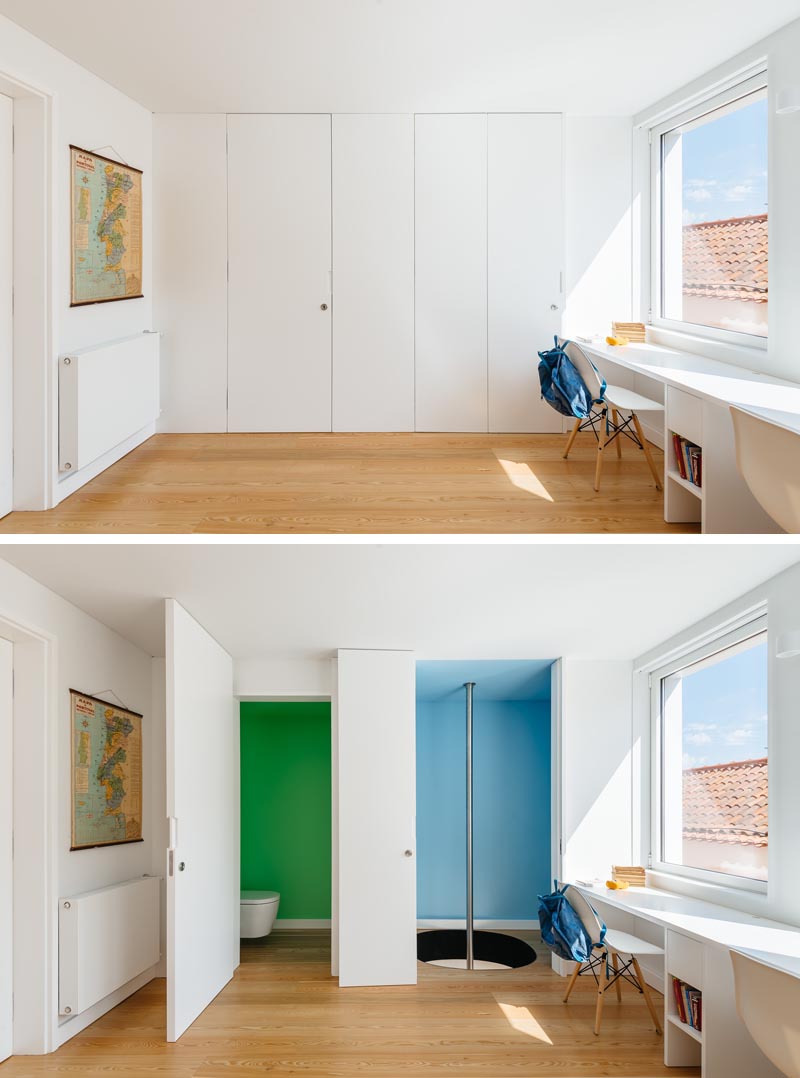 The fire pole, which connects the bedroom with a lower floor play room, allows the children (and adults), to have fun by sliding down the pole instead of using the stairs.