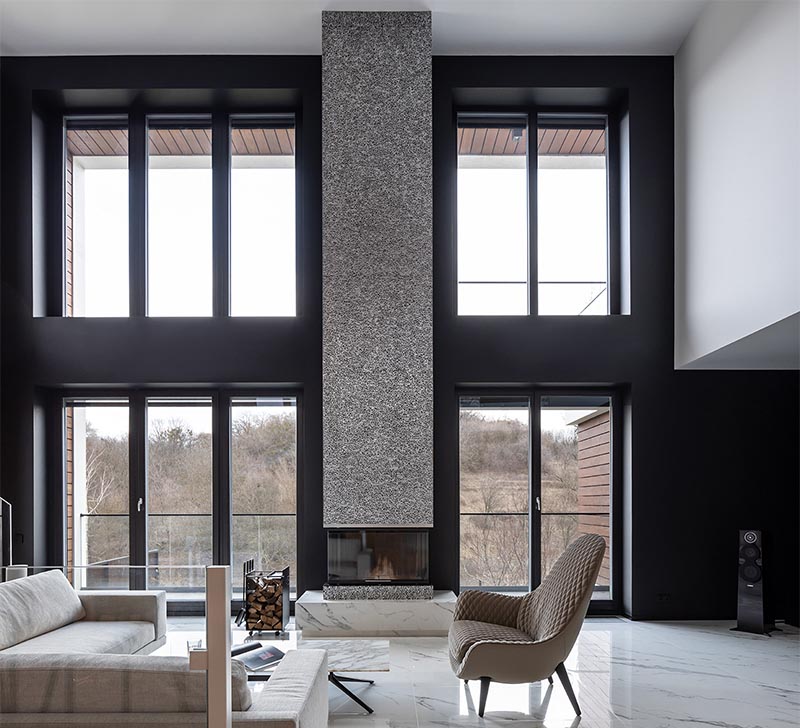 Sergey Makhno Architects recently completed a new house in Kyiv, Ukraine, and as part of the living room design, they clad the modern fireplace in a metal lace.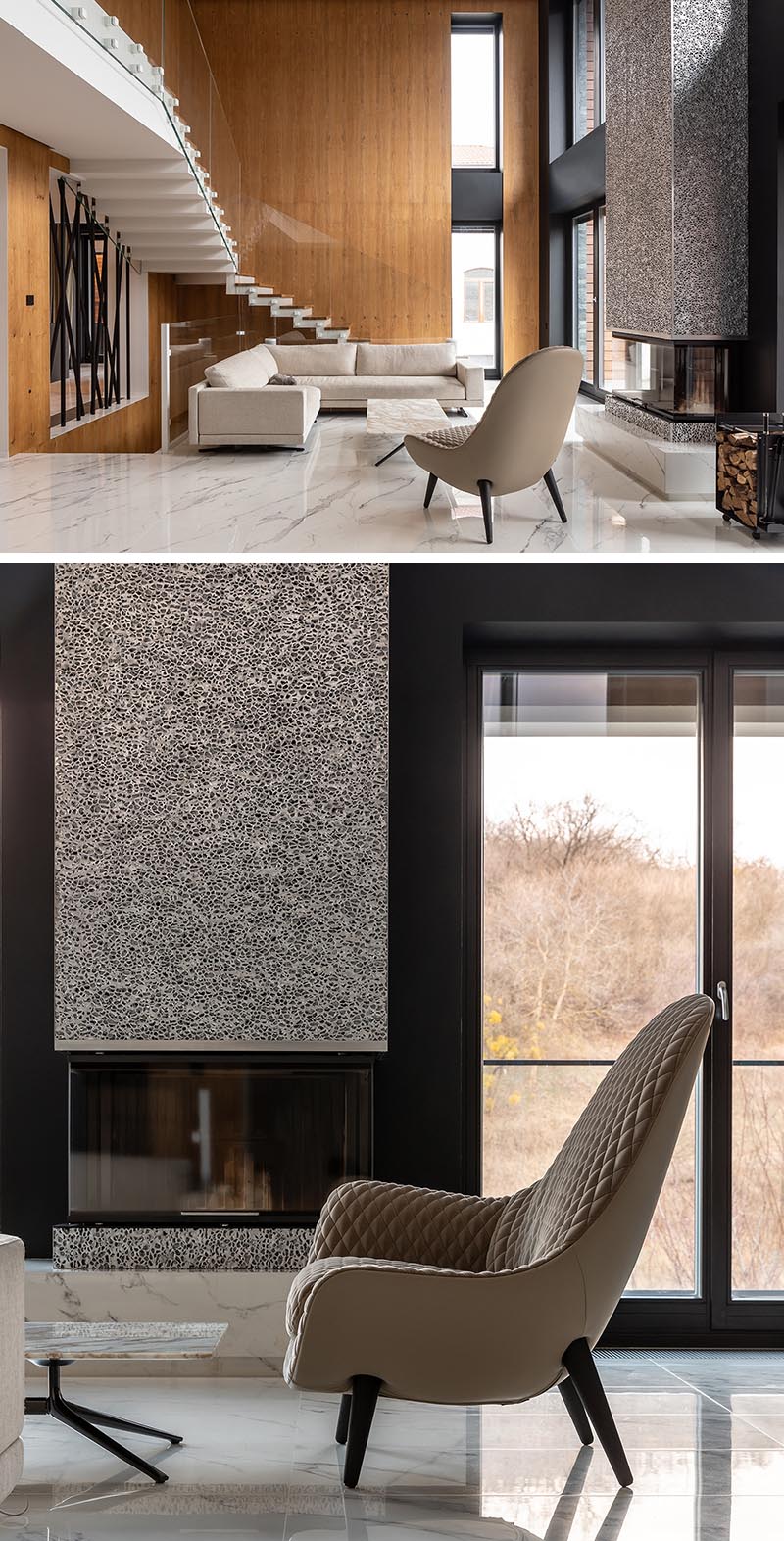 The more than 19 foot (6m) tall fireplace travels from the marble floor and hearth to the ceiling, with the metal lace adding a eye-catching detail to the living room.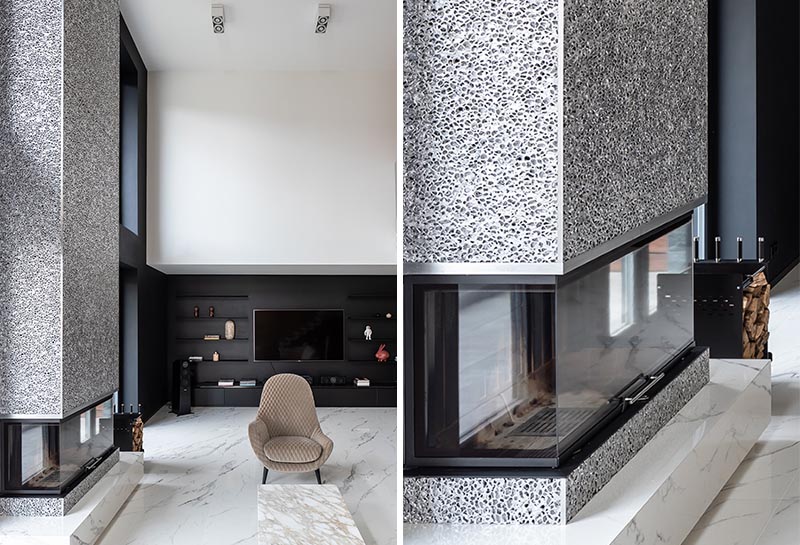 Here's a closer look at the metal detailing that covers all three sides of the fireplace chimney.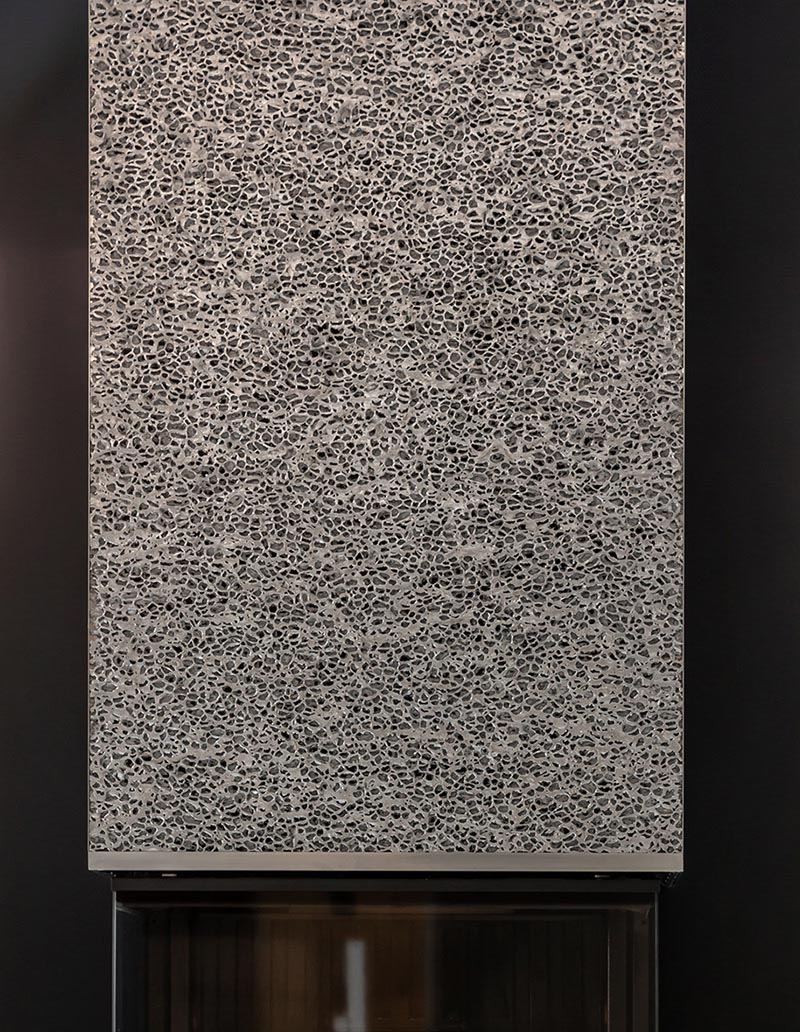 Photography by Serhii Kadulin | Design: Sergey Makhno Architects | Team: Serhii Makhno, Oleksandr Makhno, Artem Meshchankin, Julia Siriak, Anton Siriak