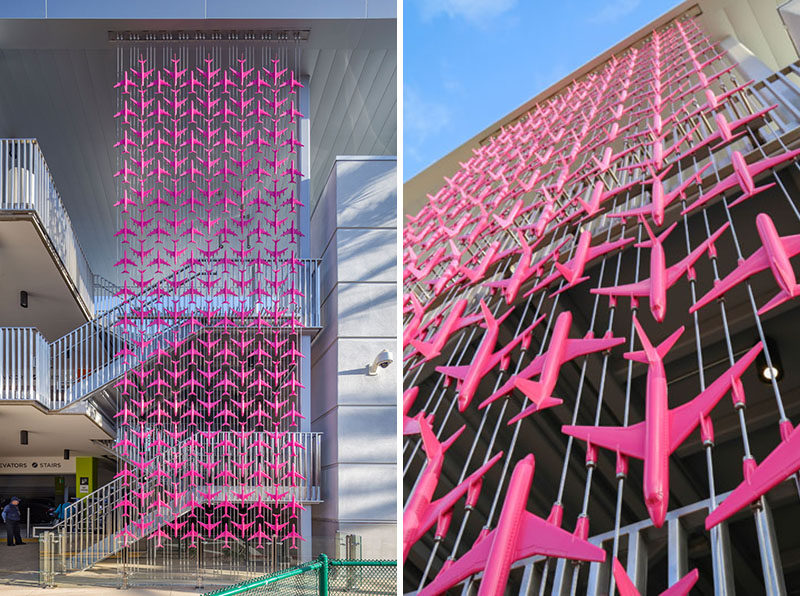 Artist Mark Reigelman II has designed three permanent site-specific installations at San Diego International Airport, made from screens that showcase various plane designs.
Working together with the airport staff from the Arts Program and Design & Construction department, and San Diego Air and Space Museum, the artist came up with a design that represented the local aeronautic history.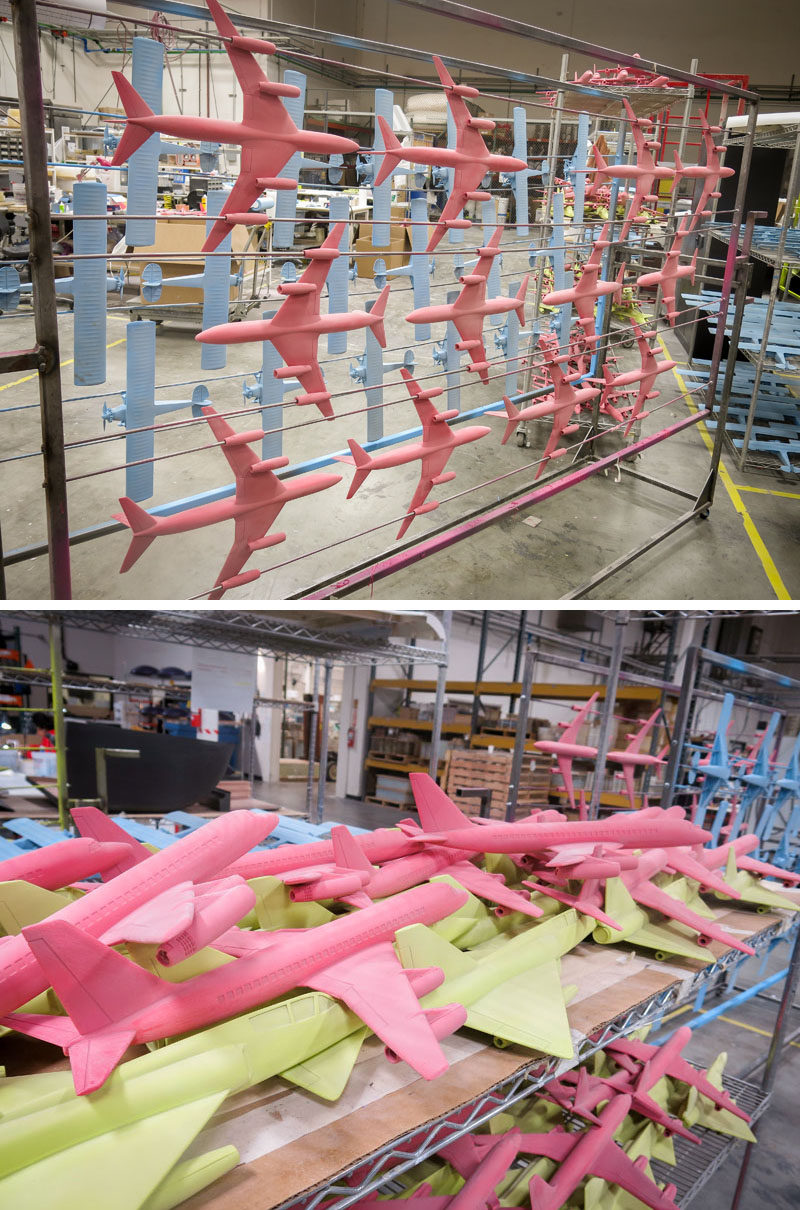 ---
The design included three different styles of planes, that would be installed as screens for the public to view. The development process of the planes started with a series of full-size 3D prints which allowed the artist to adjust scale and refine details based on the casting and installation parameters.
---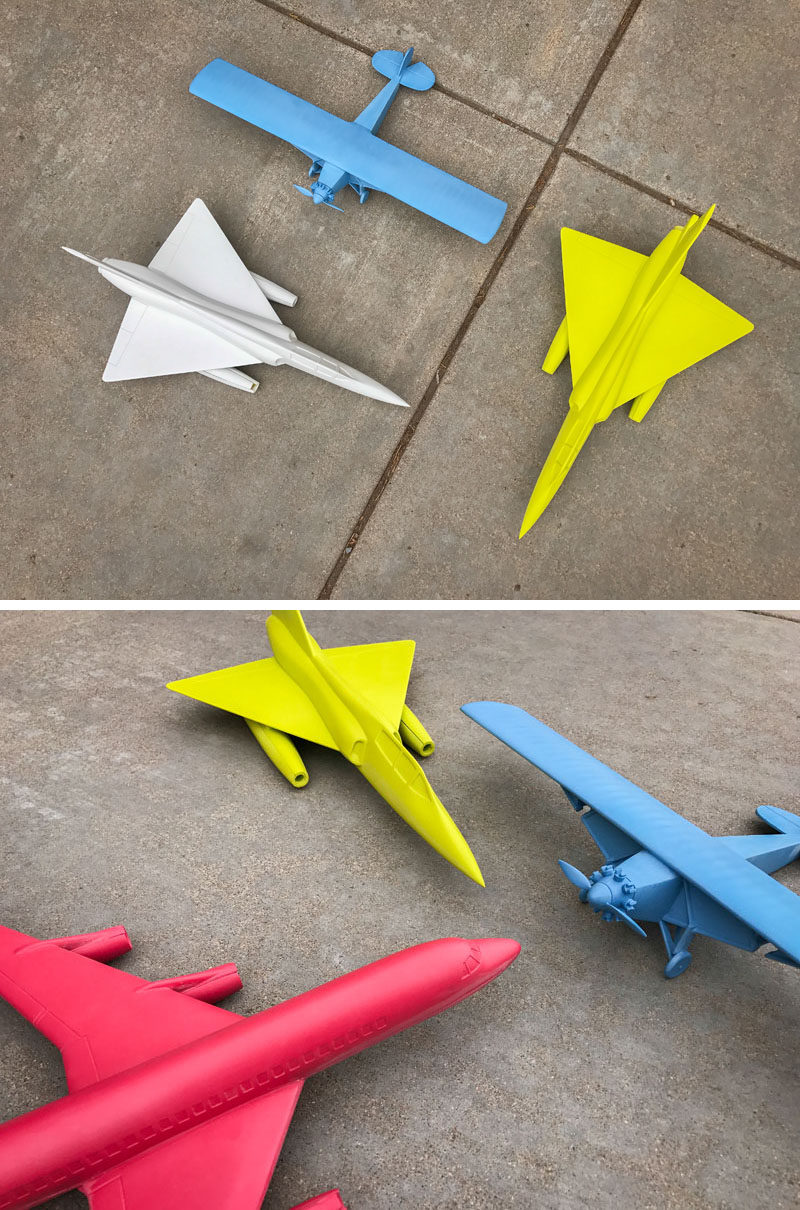 ---
The 3D printed models allowed the aircrafts to be fully cast and cured using high impact fire retardant urethane, with a high performance acrylic urethane for the coatings.
Each airplane measures approximately 19" wide, vary in length from 10"-19",and weighs approximately 4lbs each.
---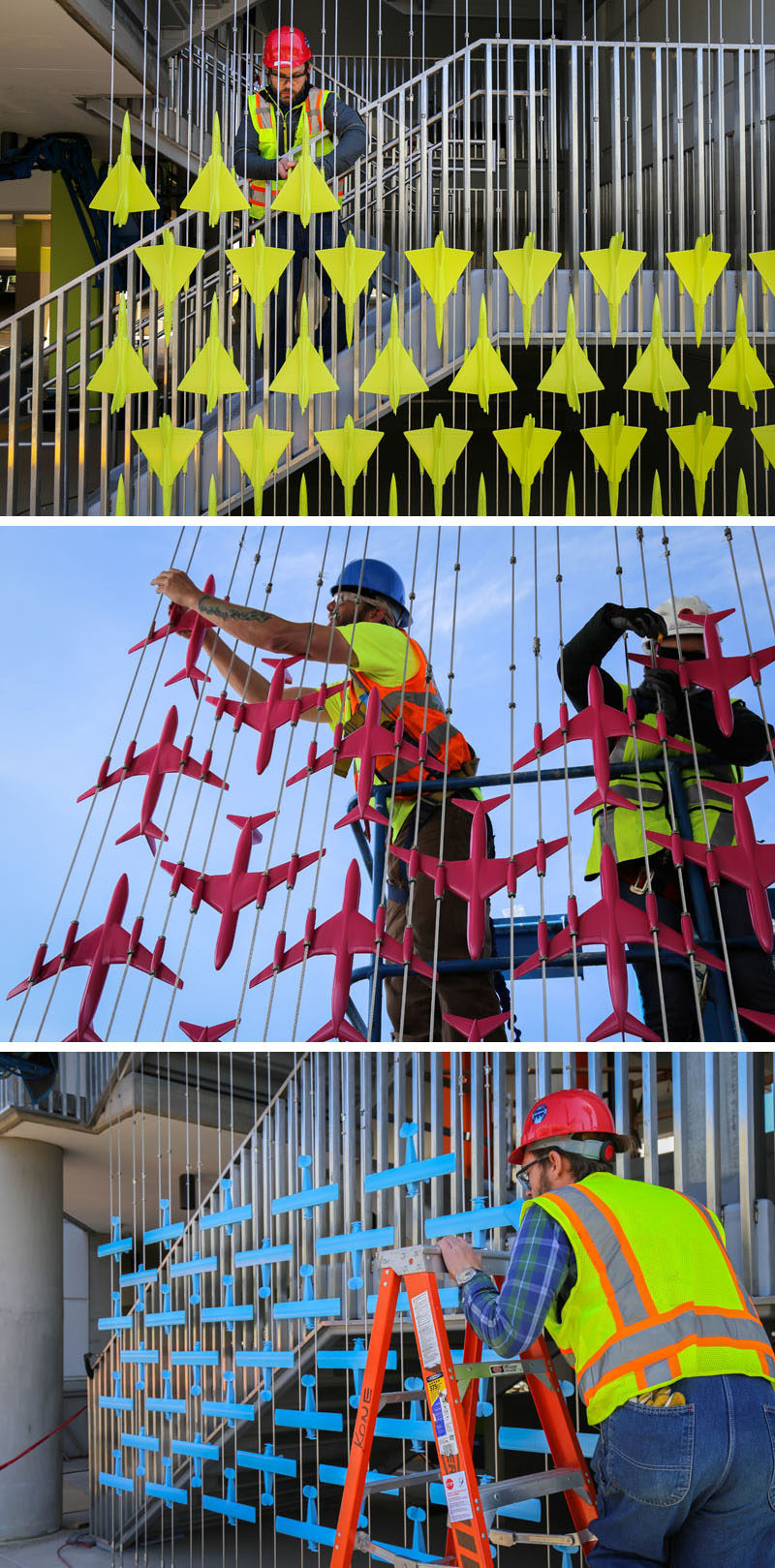 ---
The installation took a team of 8 people 6 days to cut and tension over 90 stainless steel aircraft cables, before the installation team individually attached all 638 airplanes onto the tensioned cabled system.
---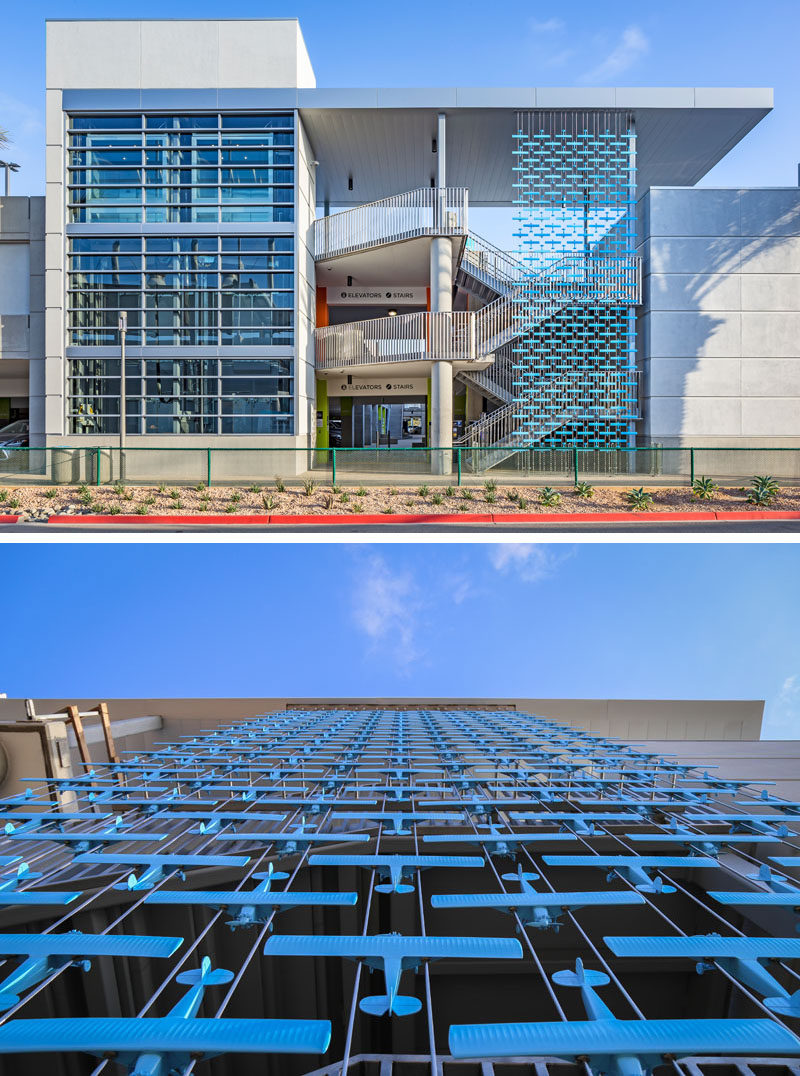 ---
The final installation consists of 3 massive screens, each measuring 15' wide by 30' tall, that overlook the main terminal at the San Diego International Airport.
---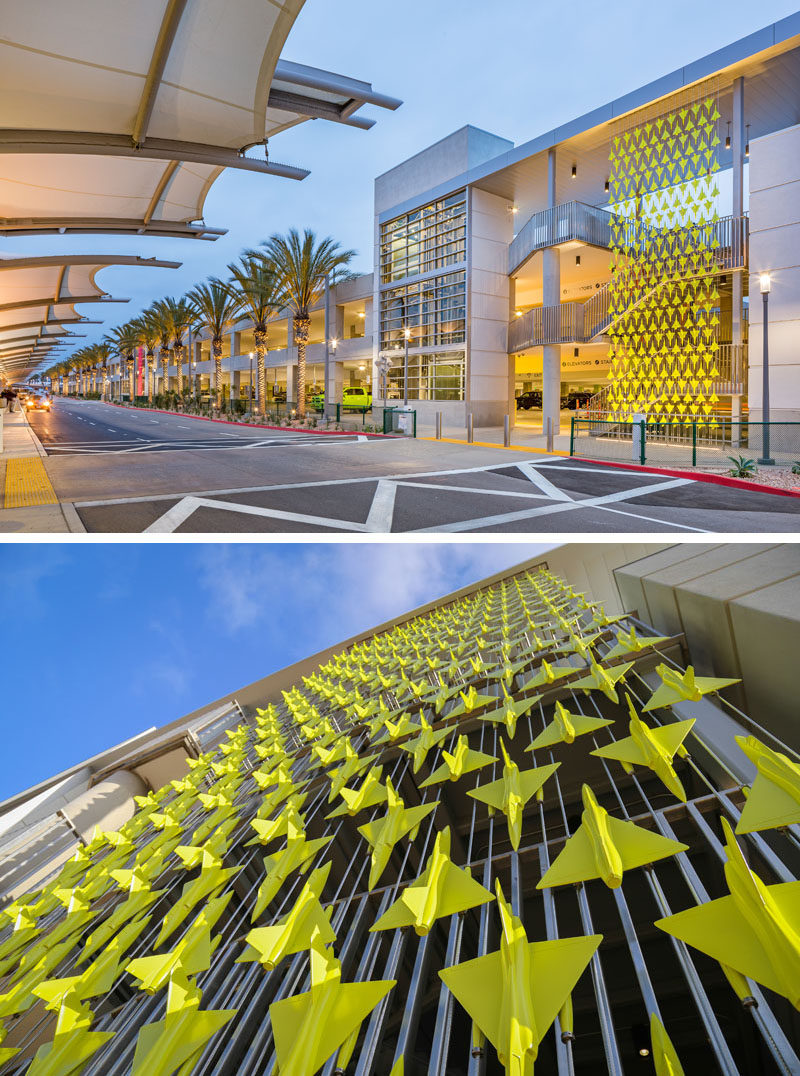 Photography by Pablo Mason / Mark Reigelman II | Commissioner: San Diego County Regional Airport Authority | Arts Program Manager: Lauren Lockhart | Structural Engineering: Watry Design, Inc. | Fabrication: Demiurge and Stratasys | Installation: Demiurge
---