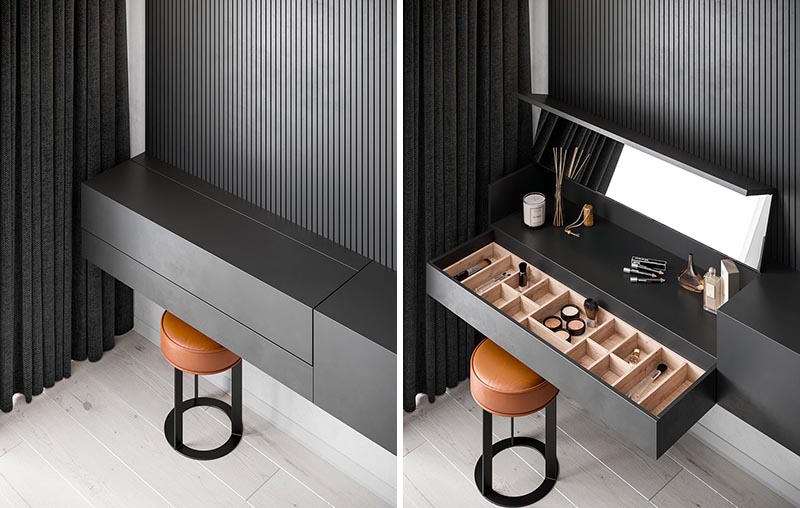 The Interior Workshop by Iryna Lysiuk has designed a modern master bedroom that features a minimalist black floating sideboard with a hidden make-up vanity.

The sideboard makes use of an empty wall, adding texture and contrast to the room, as well as providing a designated area for the television, which almost blends into its surroundings.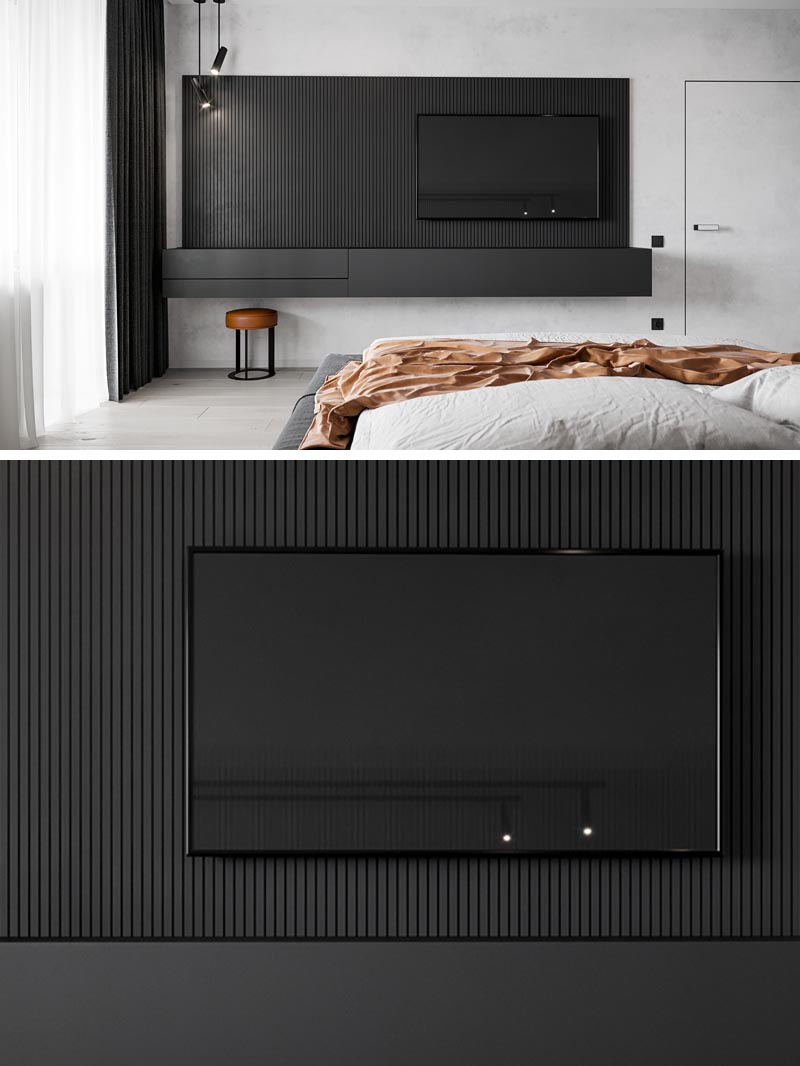 The make-up vanity is located at one end of the sideboard, and is hardware free, adding to the the minimalist appearance.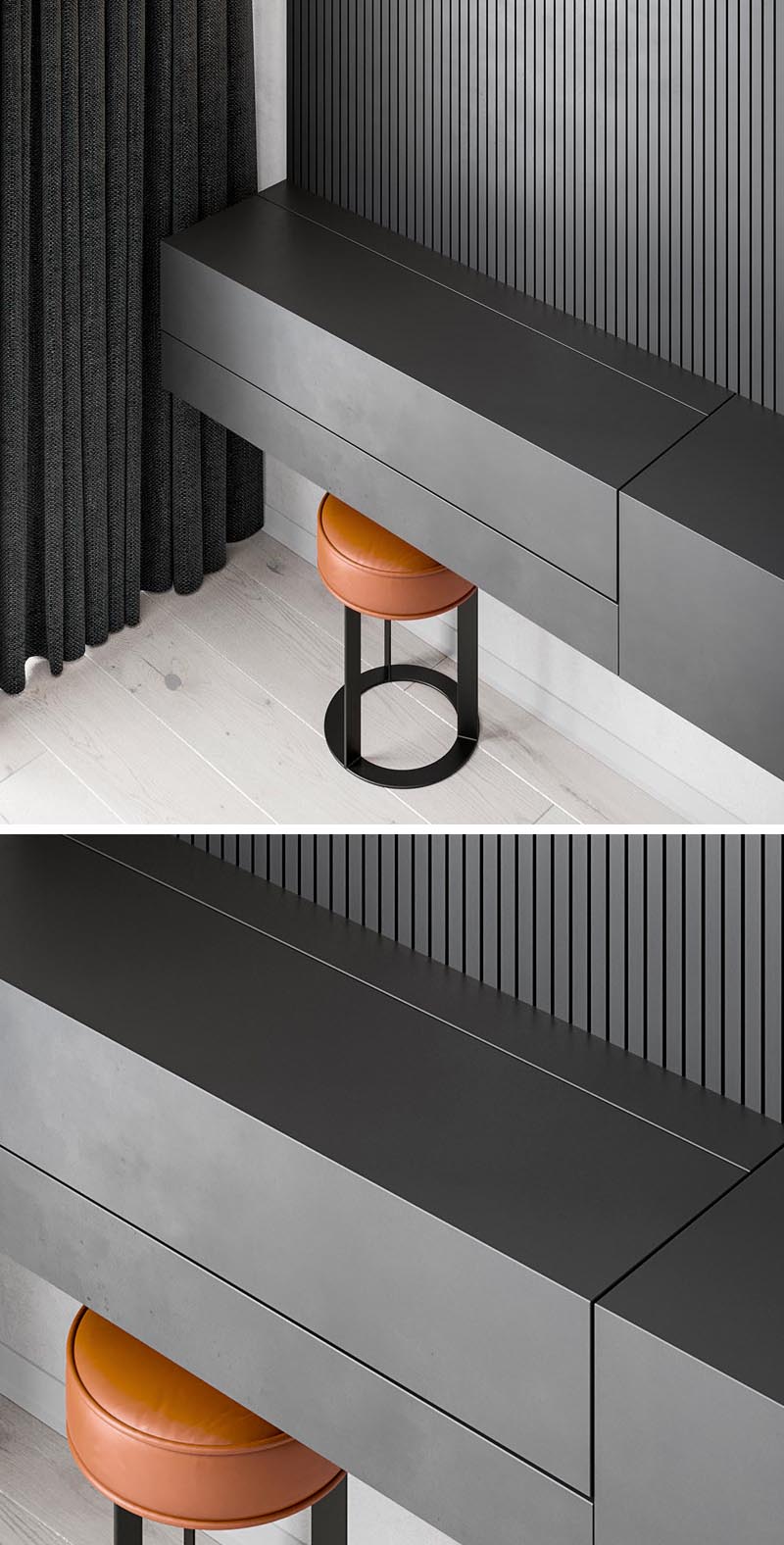 The top of the makeup vanity opens to reveal a mirror as well as a flat surface for ease of use.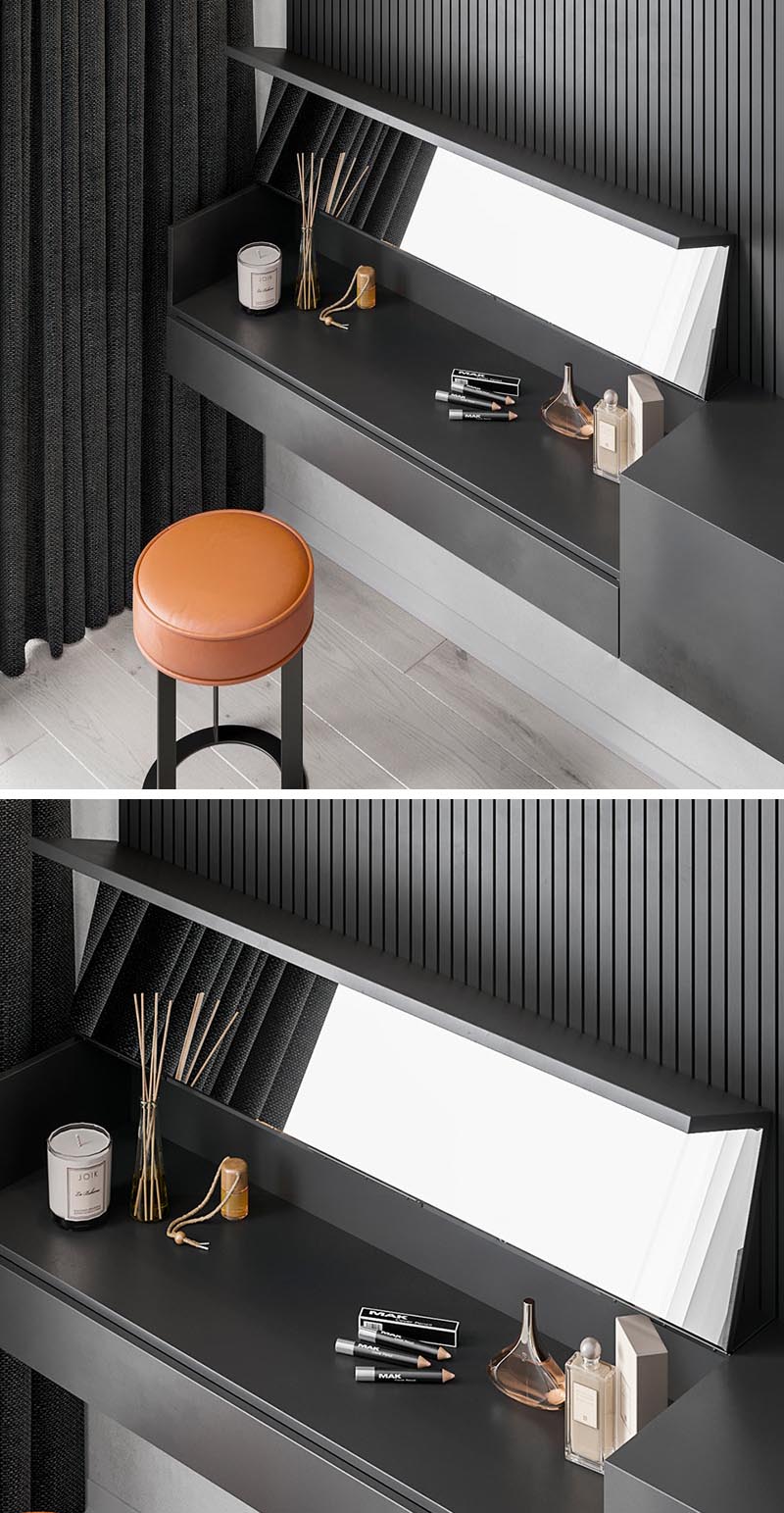 There's also a light colored wood-lined drawer with compartments that are useful in keeping makeup, jewelry, and brushes organized.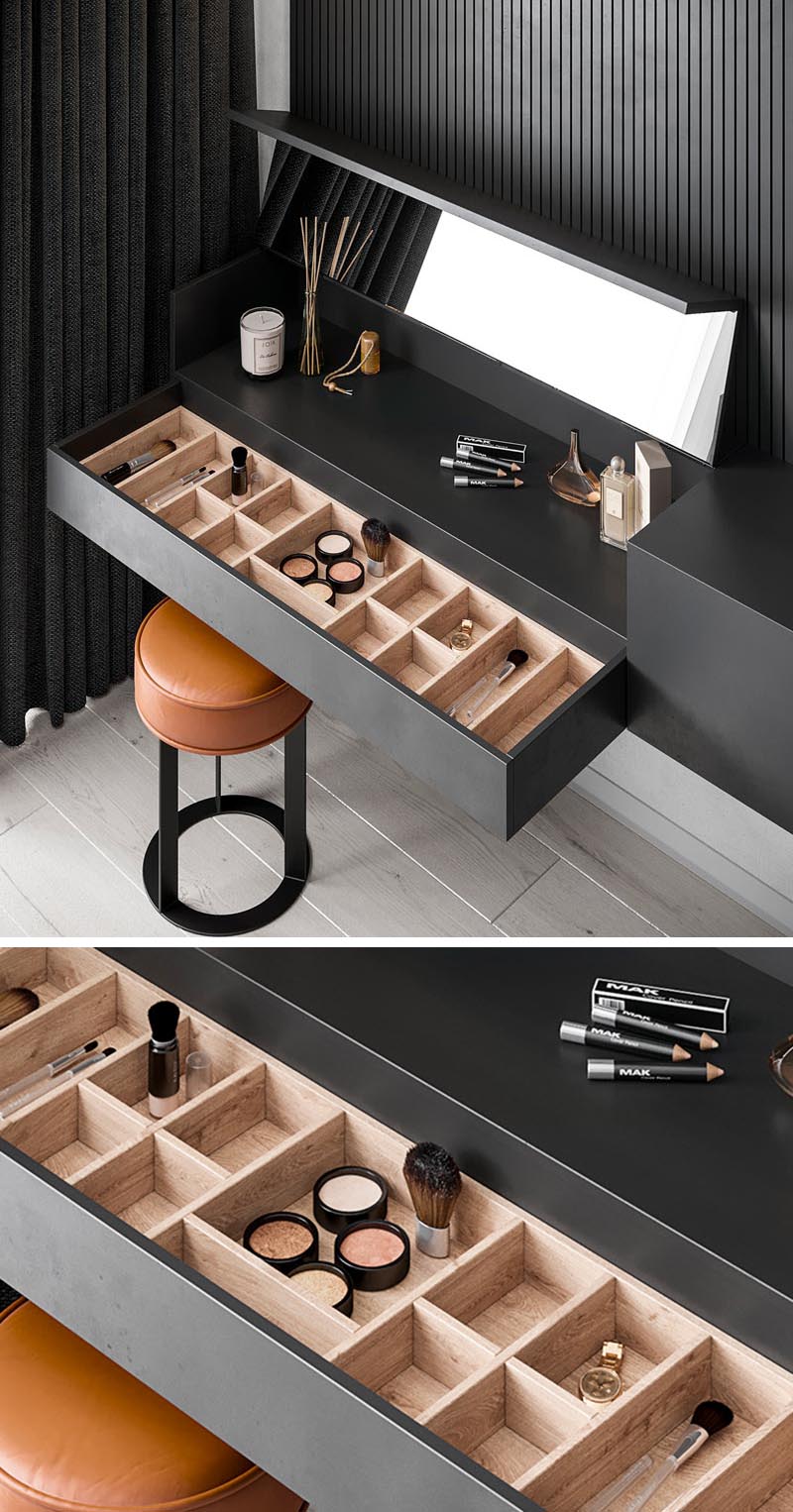 Design and visualization: Iryna Lysiuk and Natalia Bohuta