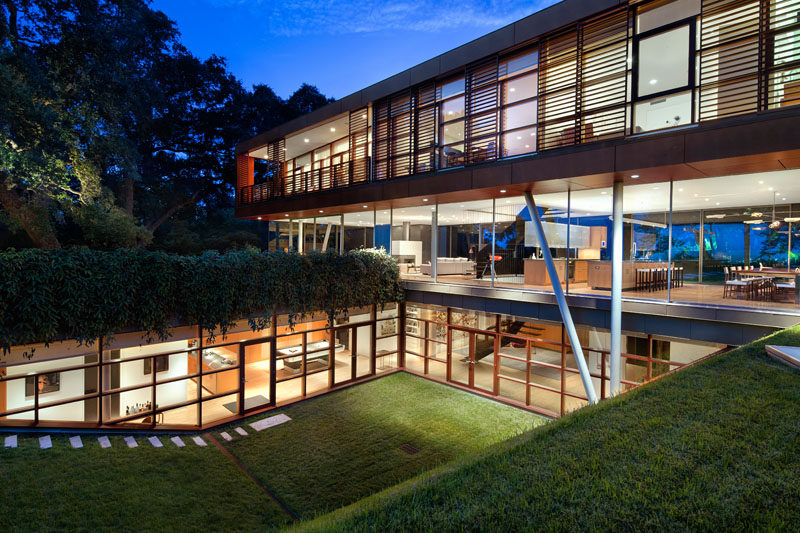 The Floating Box House designed by architect Peter Gluck, has been listed for sale in Austin, Texas. Let's take a look around…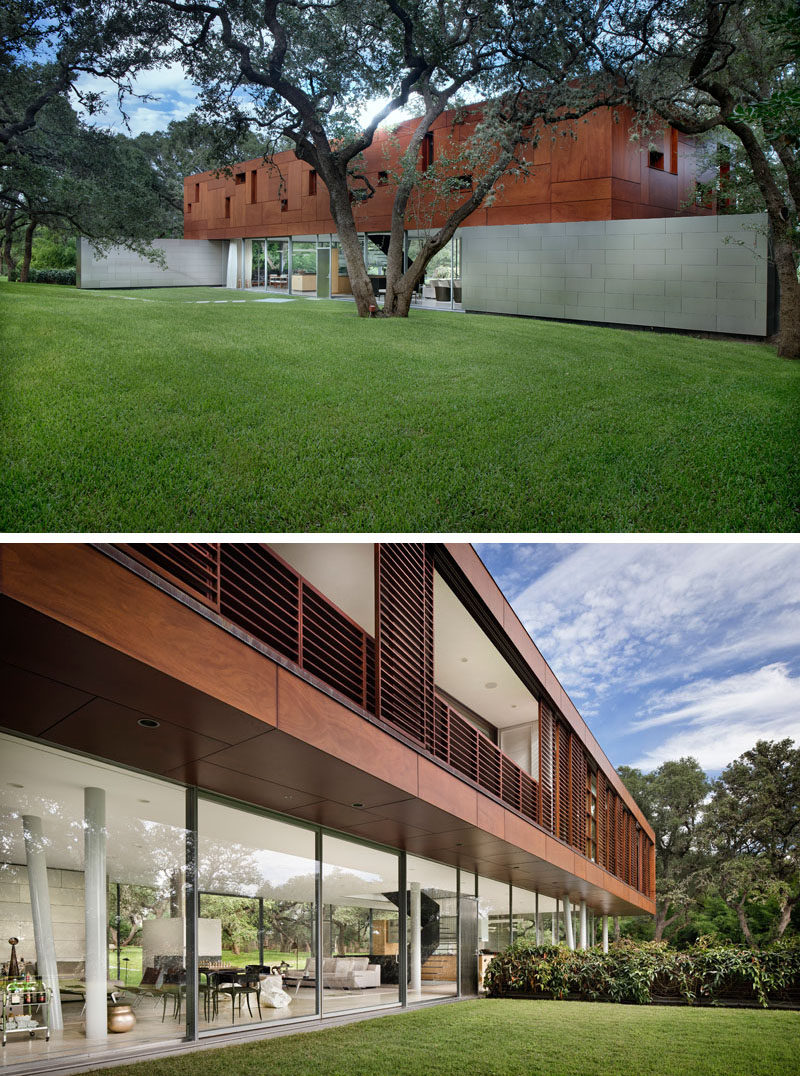 ---
The home is split into three different levels, a main living/dining and kitchen level, a 'floating box' that houses bedrooms, and a lower level partially built into the ground.
---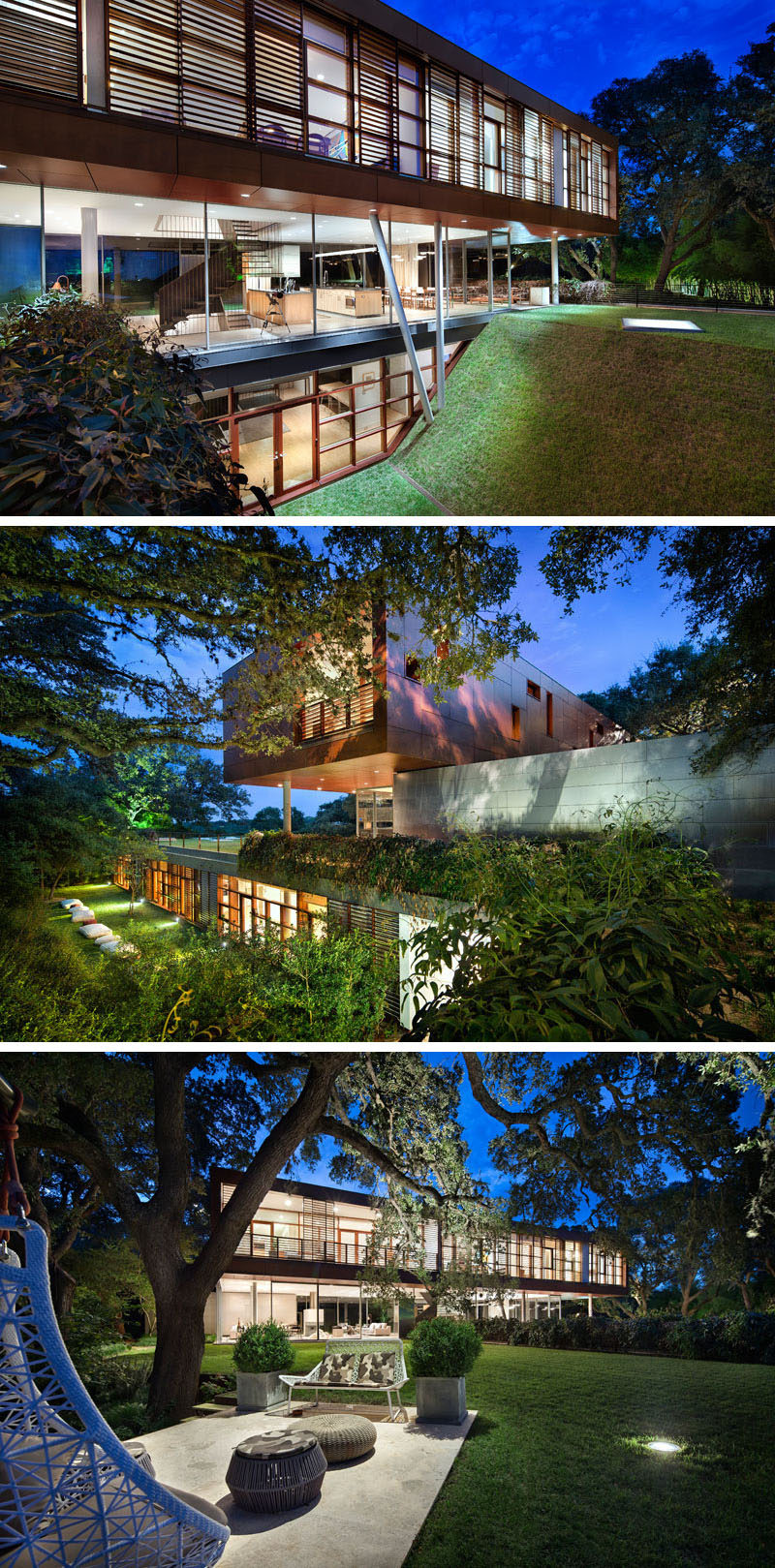 ---
Skylights in the grass provide light to the rooms in the lower level, and the large swimming pool is the perfect place to cool off.
---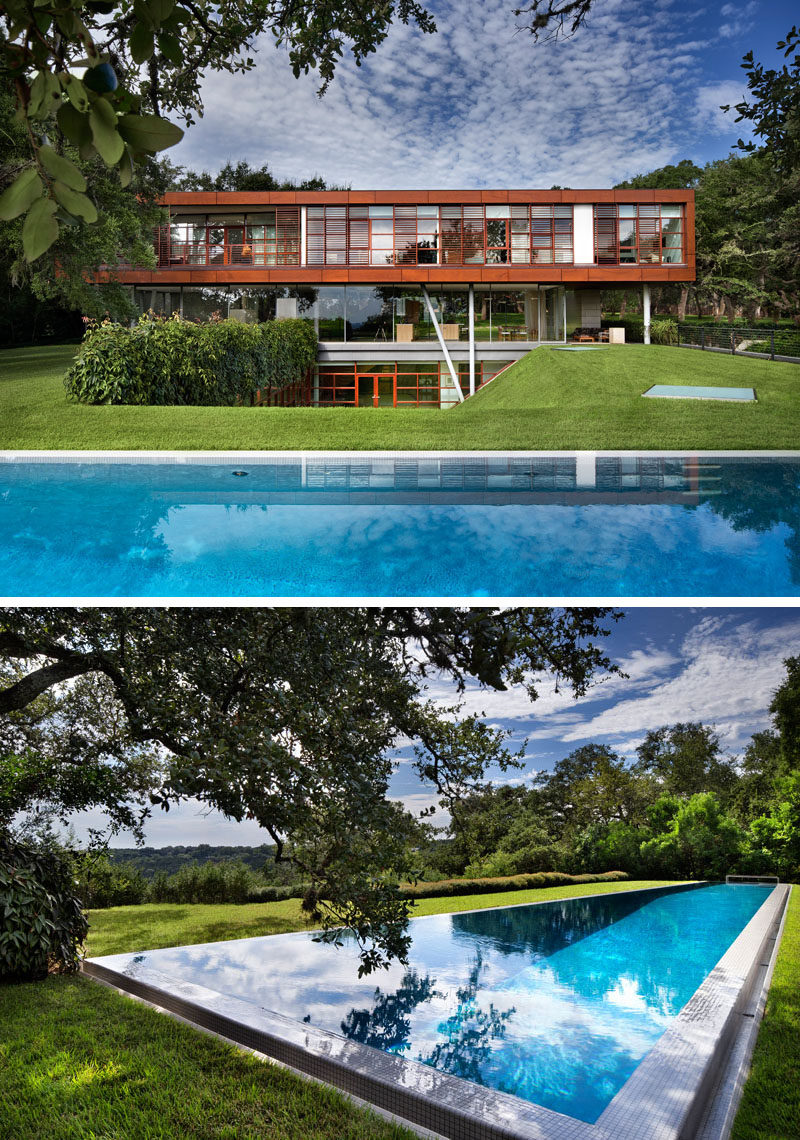 ---
Glass walls surround the main living level of the home, and a covered outdoor patio with lounge is located off one end.
---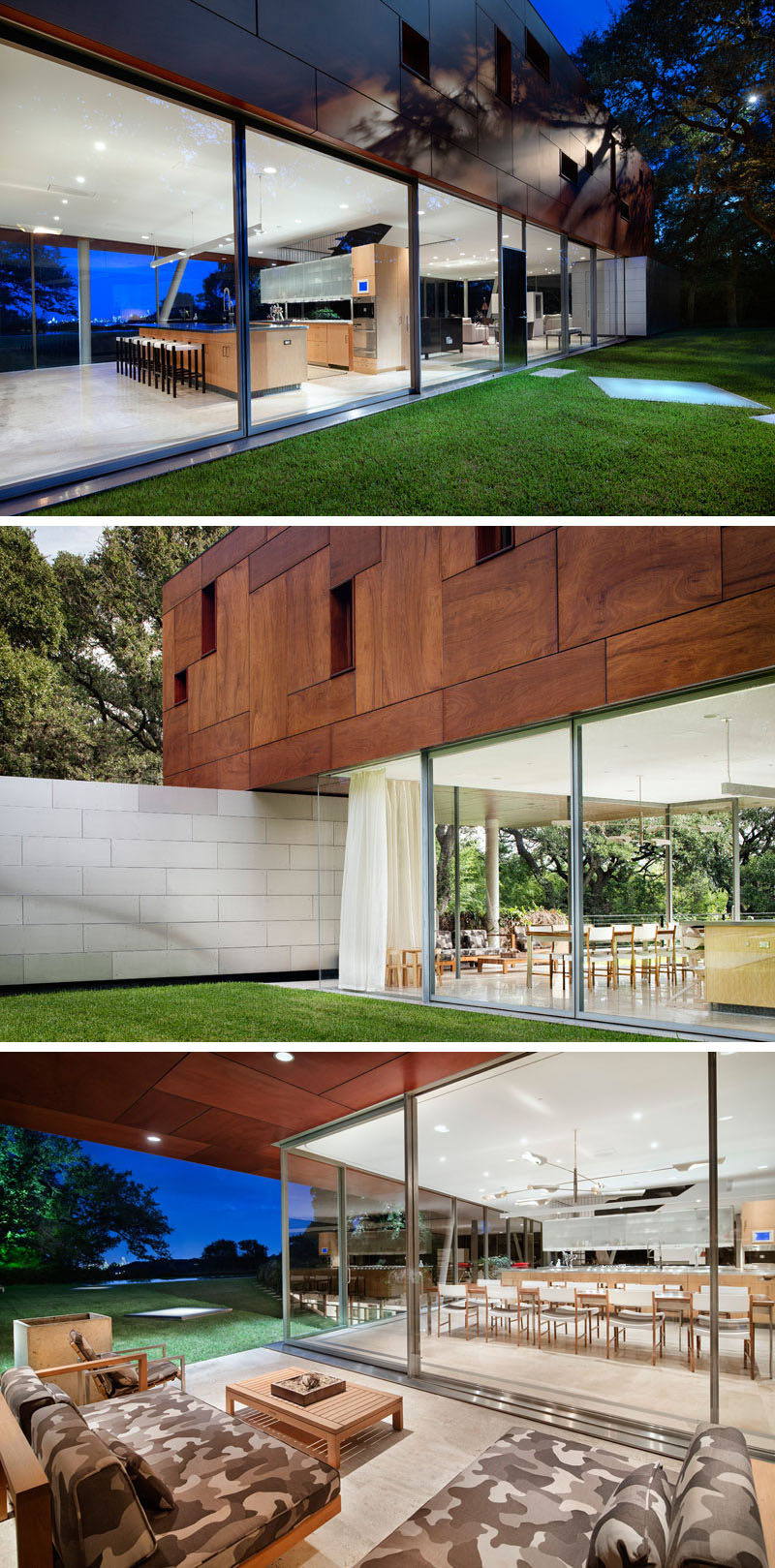 ---
The kitchen with a long island separates the dining area from the stairs and living room.
---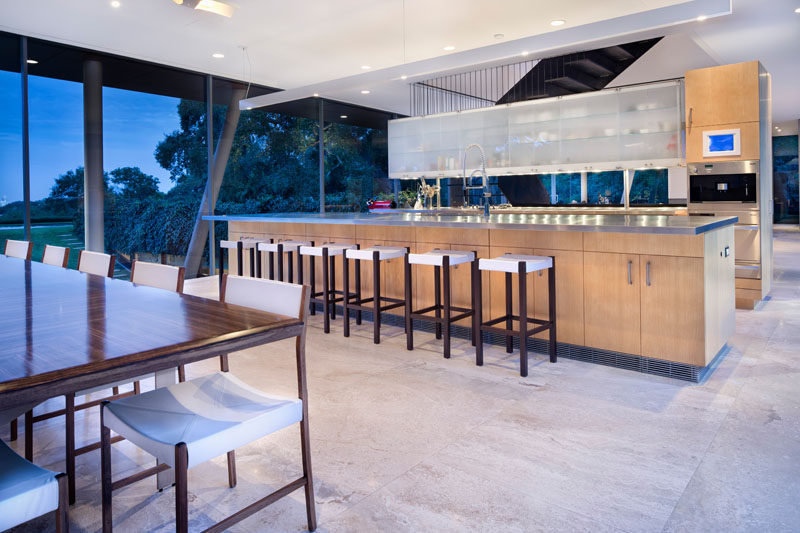 ---
On the other side of the kitchen are the stairs leading to the other levels of the home and the living room, with a double-sided fireplace that can be enjoyed from two different sitting areas.
---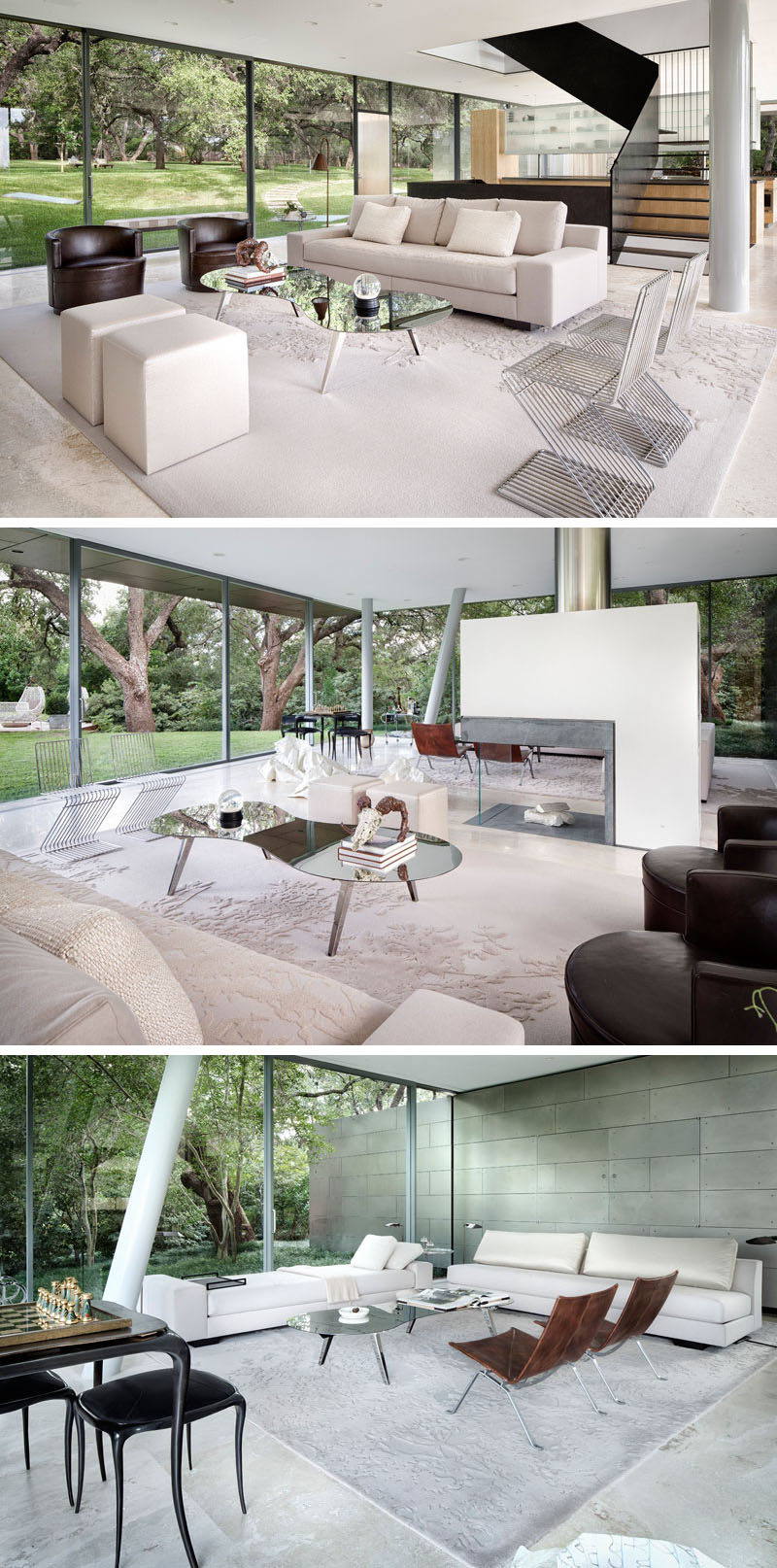 ---
At the top of the stairs is a library with floor-to-ceiling built-in bookcases.
---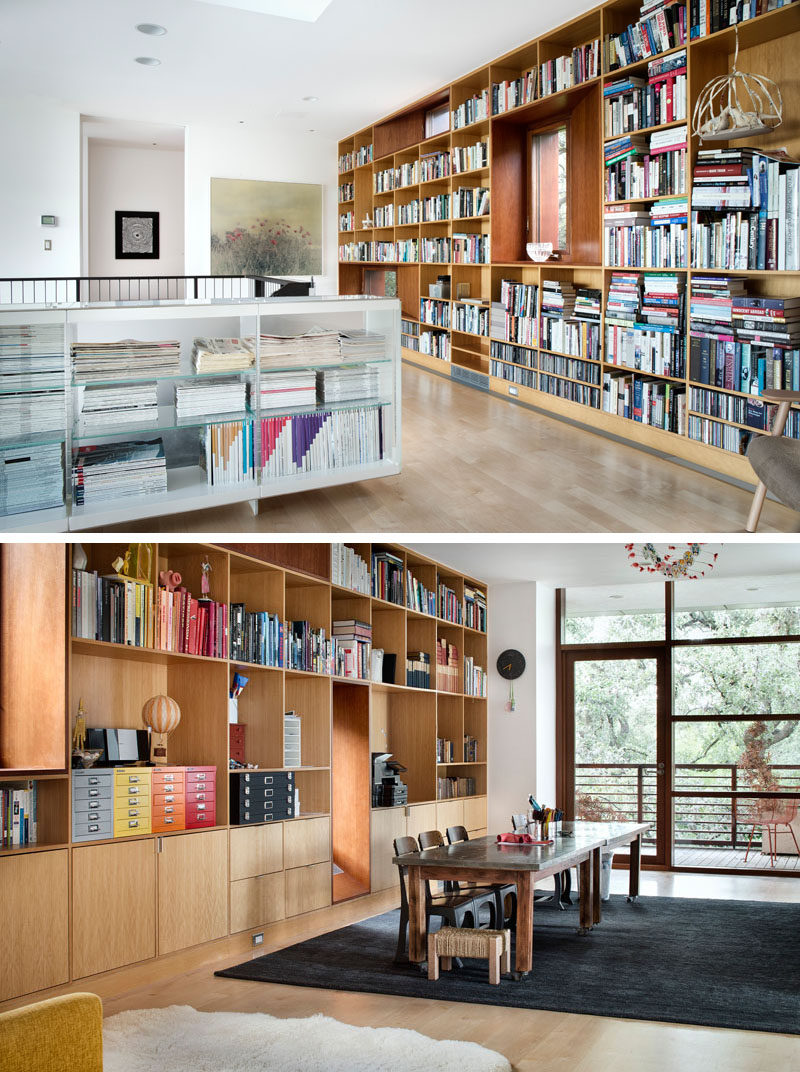 ---
The bedrooms are also located on the upper level of the home, with the master bedroom and bathroom able to access a small private balcony.
---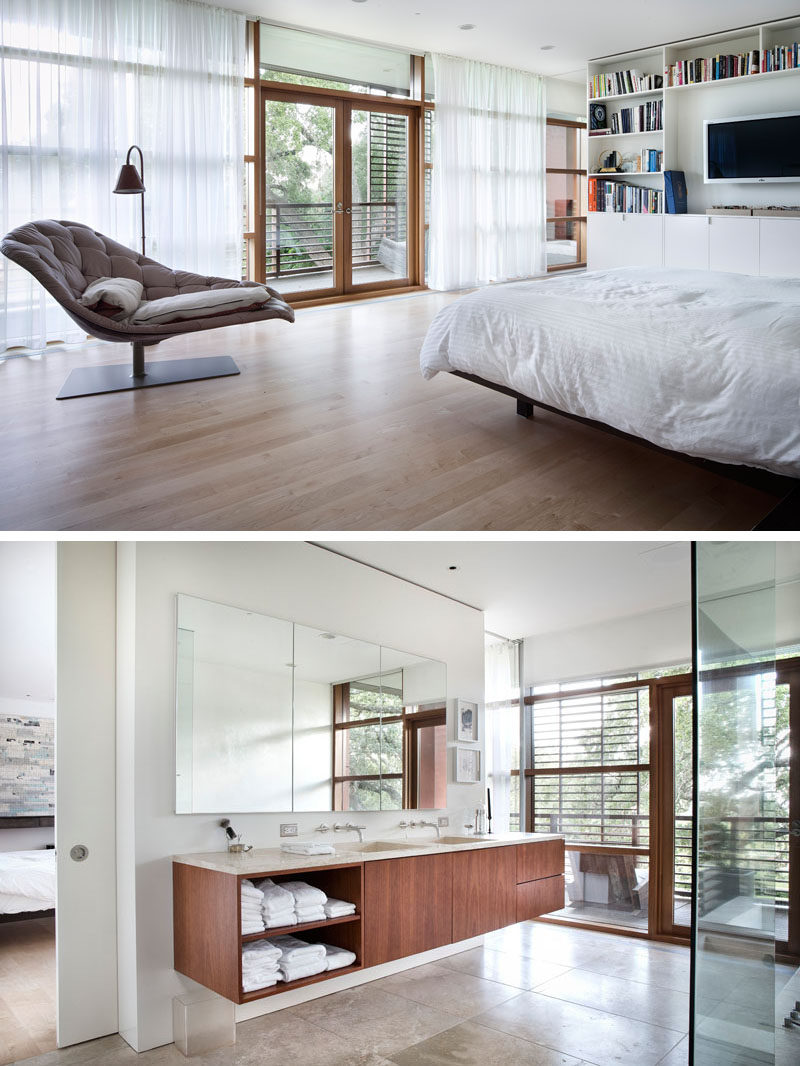 ---
Playful patterned wallpaper covers the wall in this children's bedroom.
---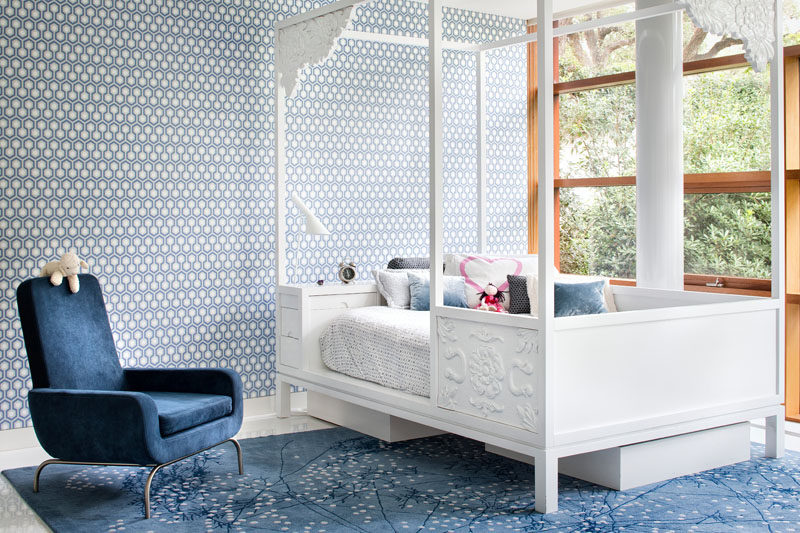 ---
Industrial-looking stairs made from steel connect the various levels of the home.
---

---
On the lower level of the home, wood frames surround the windows and doors.
---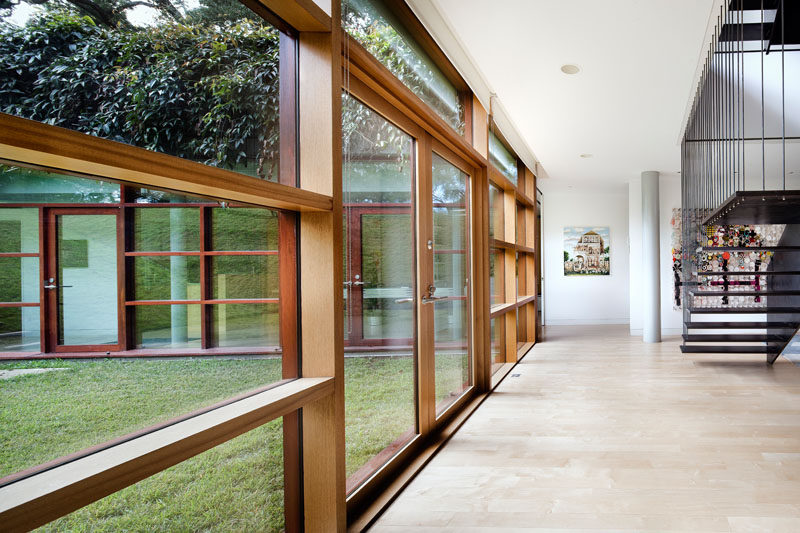 ---
There's a full kitchen with a built-in dining table between two steel supports.
---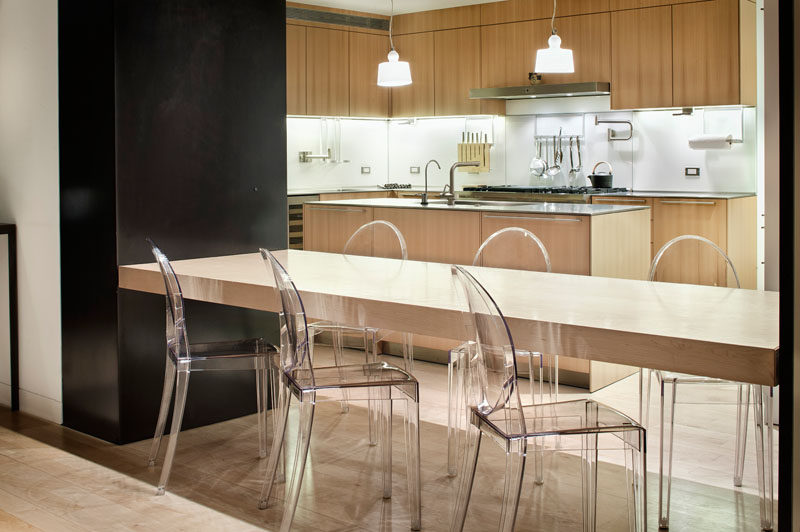 ---
If you're in the mood to play games, there's a pool table and bar.
---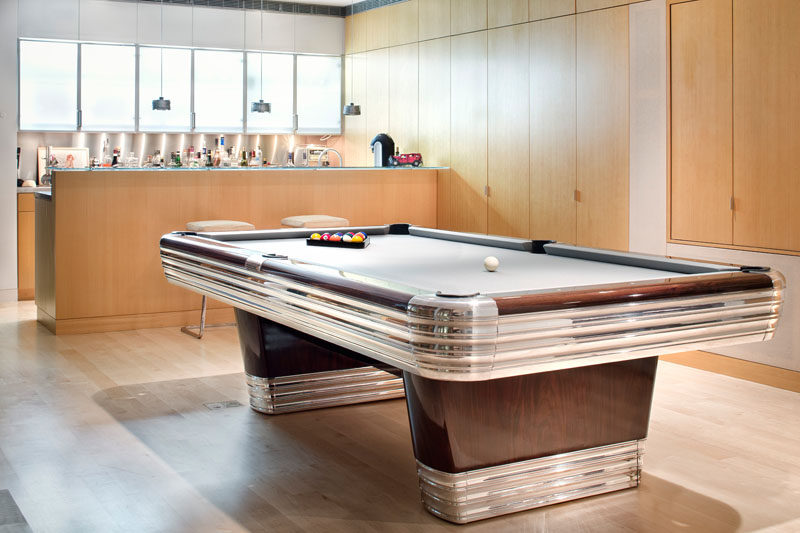 ---
There's a home theater with a calming grey color palette.
---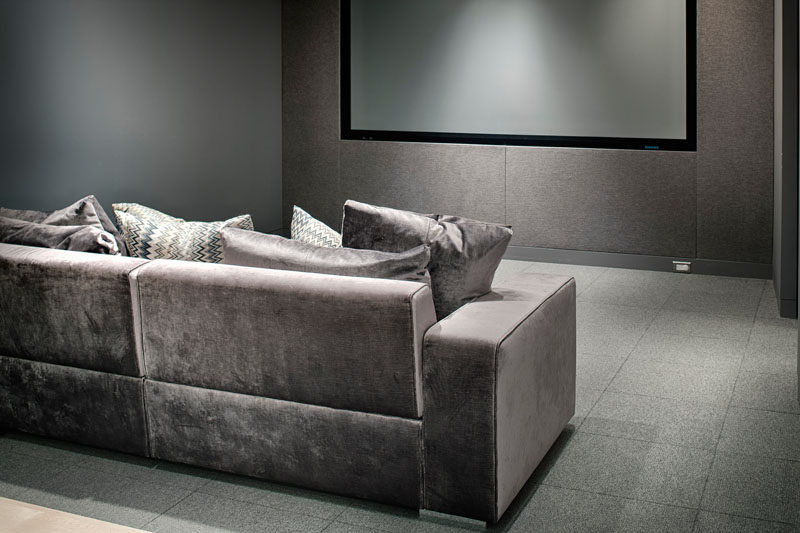 ---
As some of the spaces in the lower level are hidden under the grassy areas, they provide the perfect opportunity for some unique views, like from the office that has a view of the pool from within the water.
---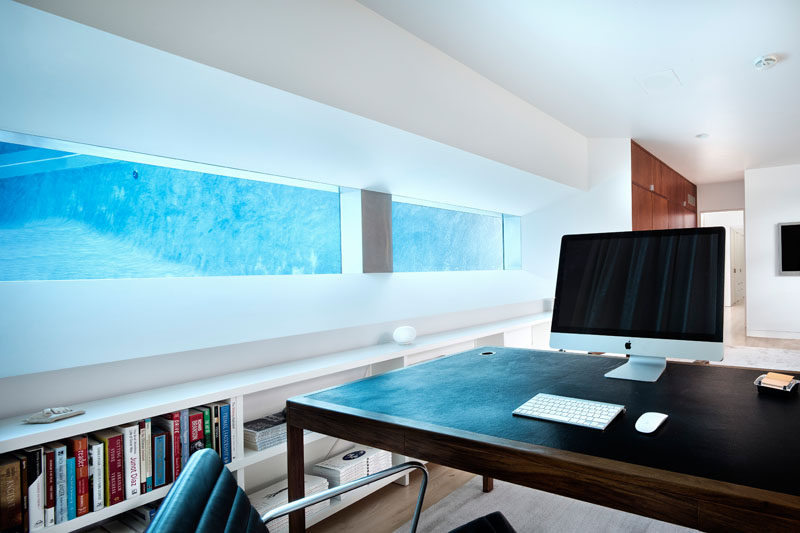 ---
A wood covered sauna has been designed with different levels for sitting.
---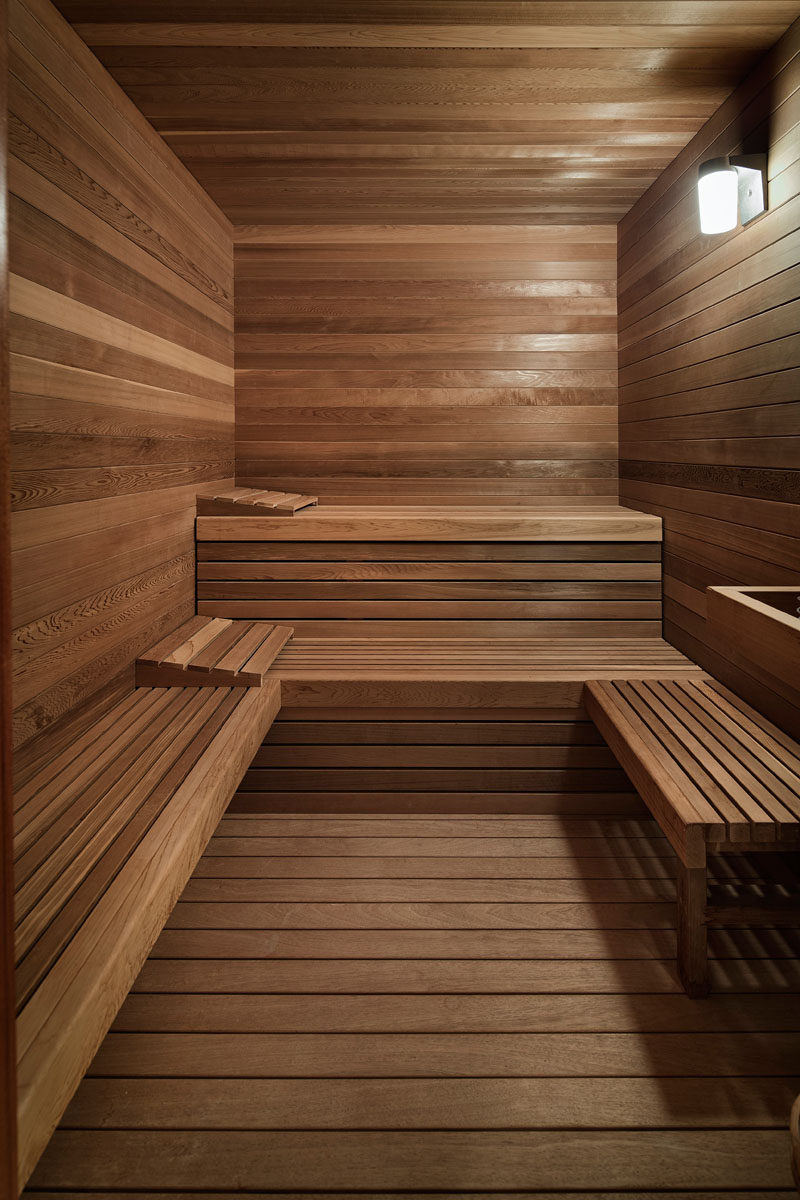 ---
Here's a look at one of the bathrooms in the home that features built-in lighting around the mirror.
---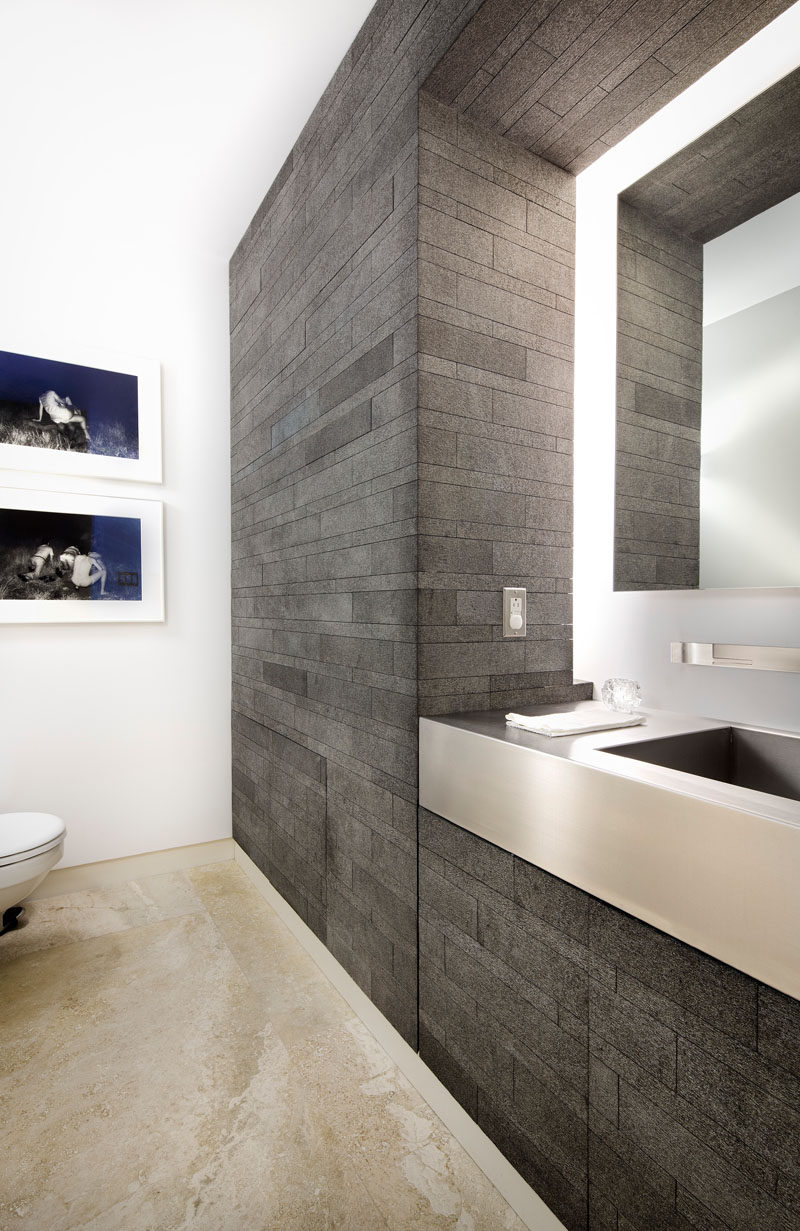 ---
As the home is quite large and can handle plenty of visitors (there's a separate guest house too), the laundry room has been designed to easily clean and organize lots of clothes.
---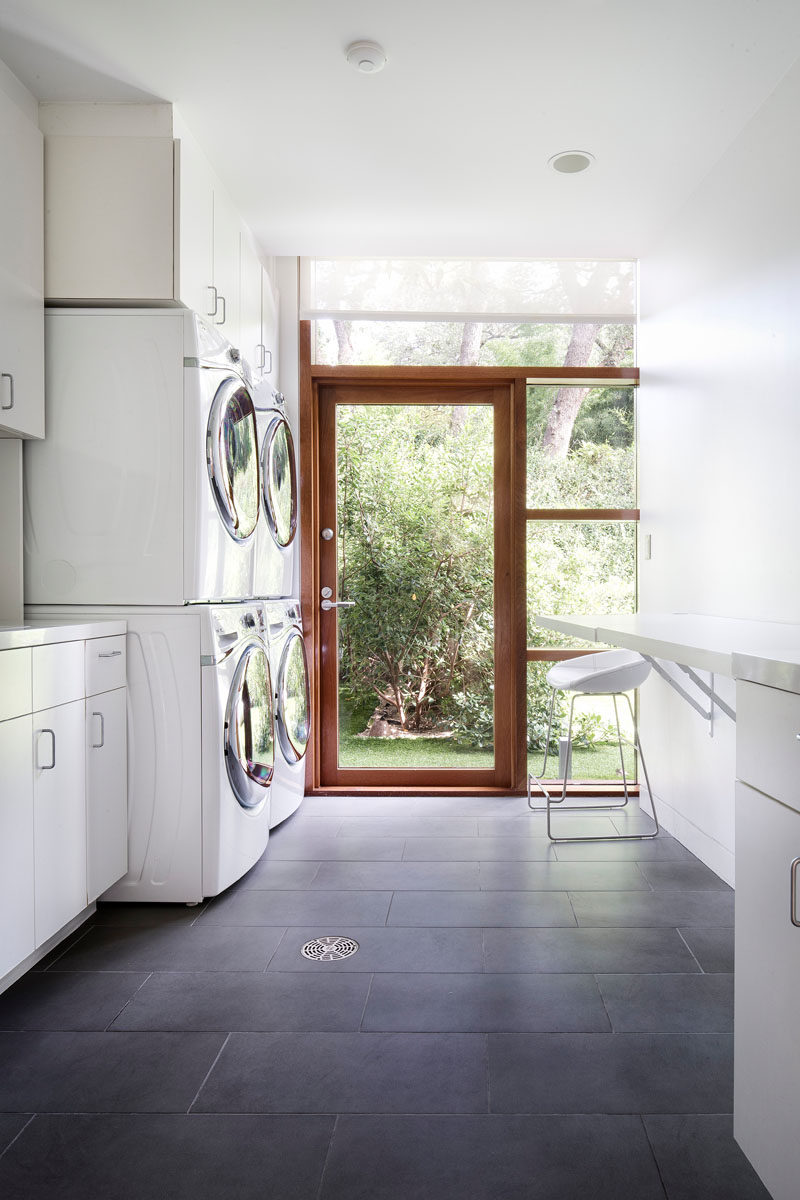 ---
You can find out more about this listing, here, through Luxury Portfolio International.