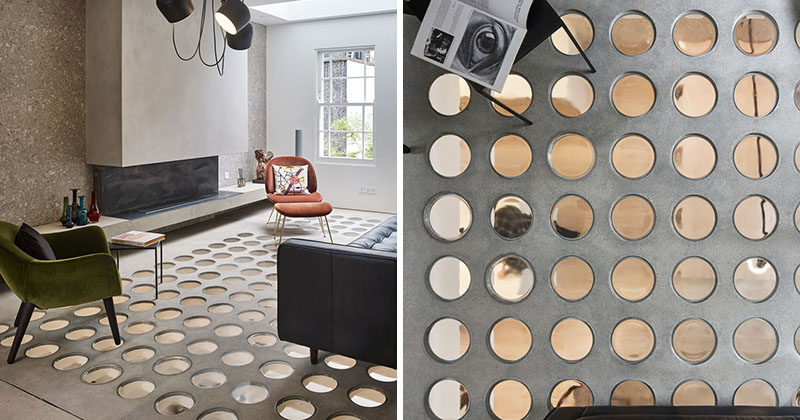 When Andy Martin Architecture were re-designing this 5-storey Georgian terrace house in London, their clients requested to have a home that was light and bright, similar to the openness found in their native Sardinia.
---
To do this, the architects decided to work with the floor, and created the entire floor of the main living room using pavement lights.
---
---
The common pavement light often goes unnoticed on every London commercial street, however in this home, they have been re-purposed to allow natural light and activity to connect the first two levels of the house.
---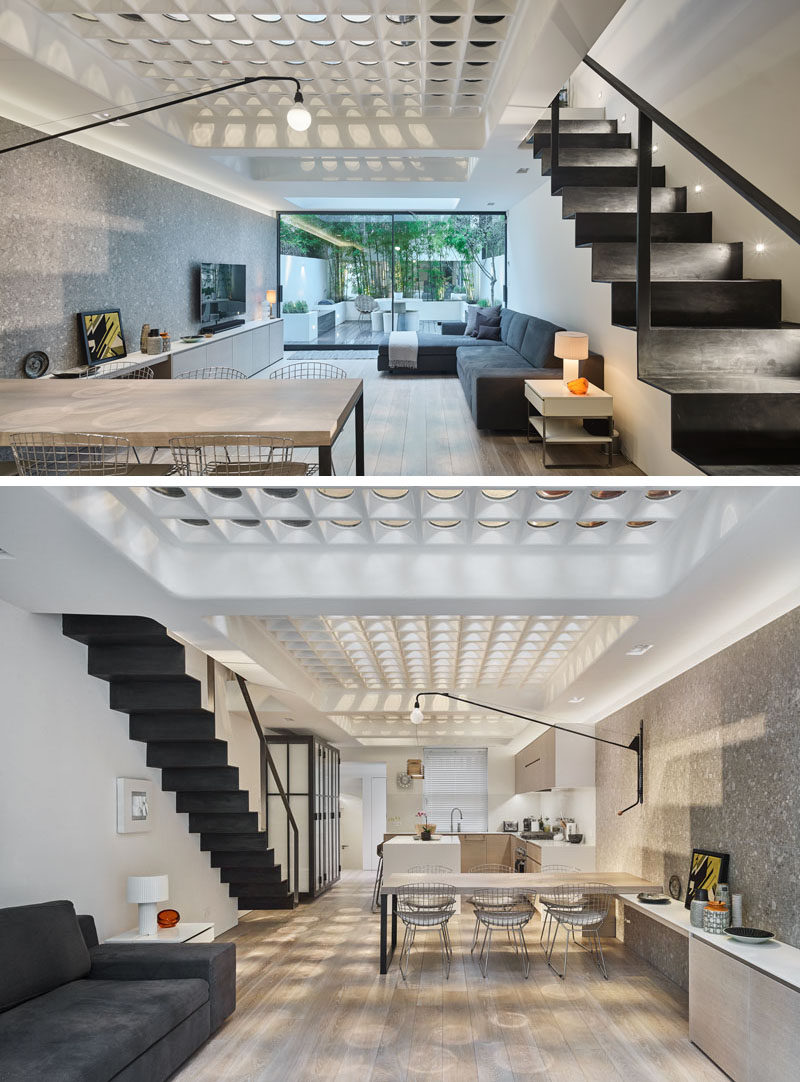 ---
Not only is it a unique look, but the delicate and scattered shadows are ever-changing throughout the day.
---

---
Here's a closer look at the floor from below.
---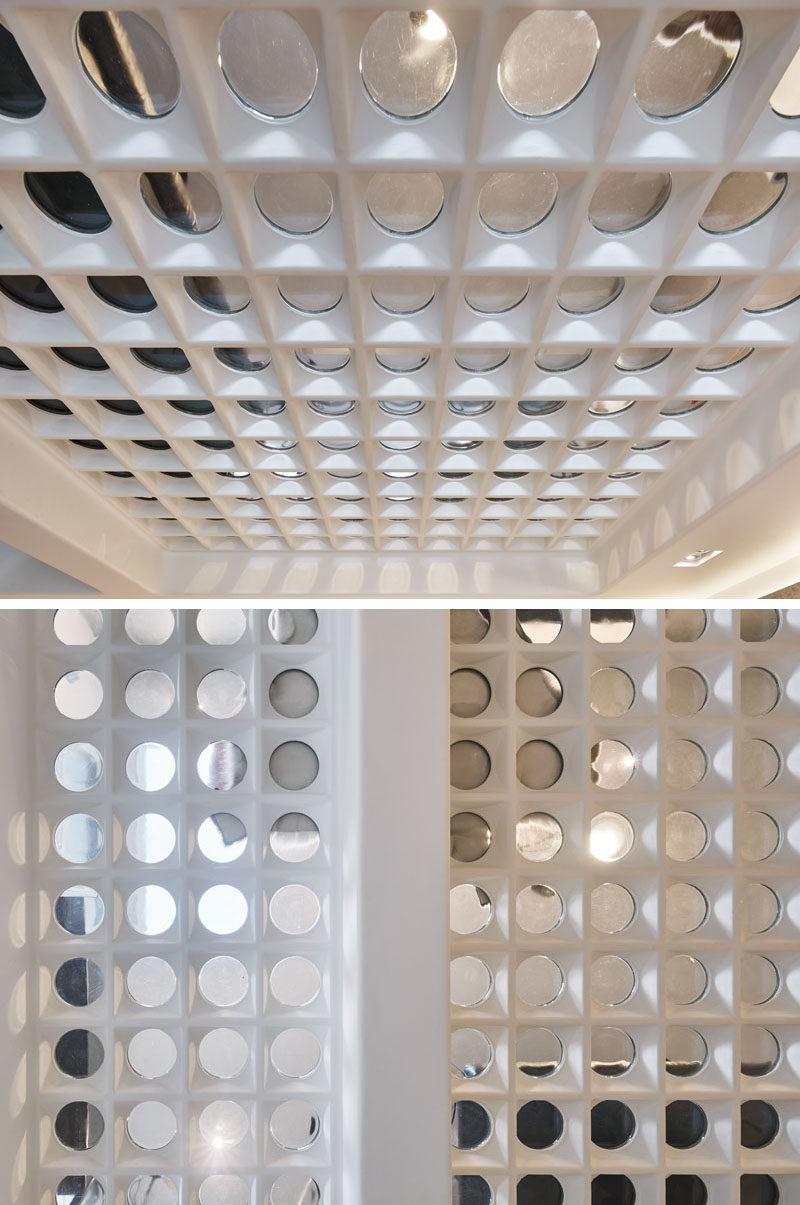 ---