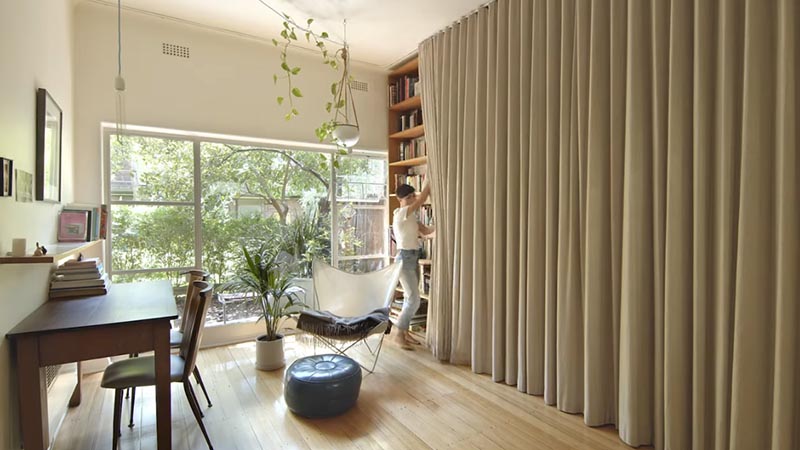 Michael Roper from Architecture architecture has completed the interiors of a small micro apartment in Melbourne, Australia, that features a clever design solution for the small space.

Measuring in at just 247 square foot (23 sqm), the apartment design needed to maximize the available space, and to do that, a wall of storage was built behind a large floor-to-ceiling curtain.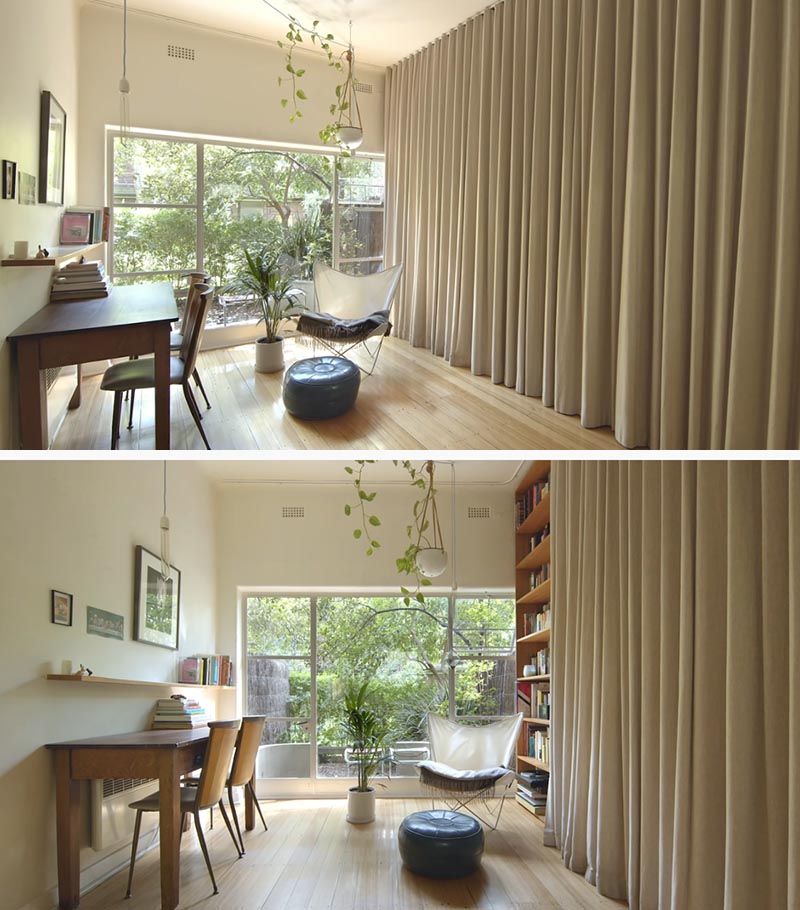 The wall of storage is revealed when the curtain is pulled back. There's a bookshelf, multiple drawers, a cabinet, and a dedicated place to hang clothes.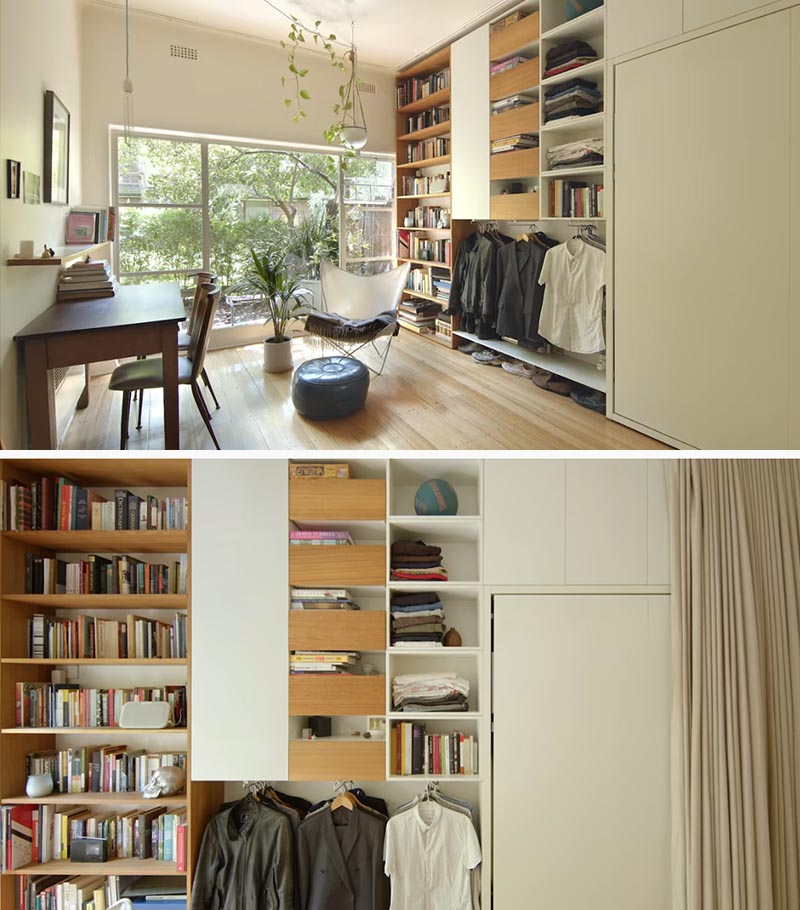 At the end of the storage wall, there's a fold down bed. This allows for the openness of the apartment to be enjoyed throughout the day without the bed being in the way. Above the bed more cabinets for storage.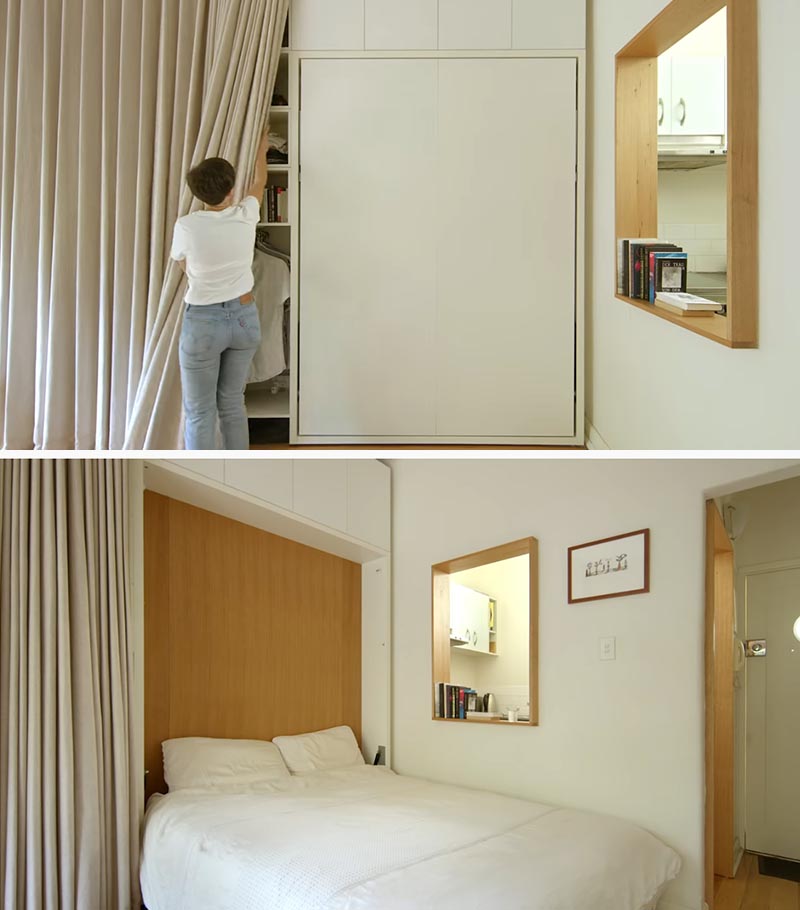 At night, the curtain can be pulled across the windows for privacy and to create a dark sleeping environment.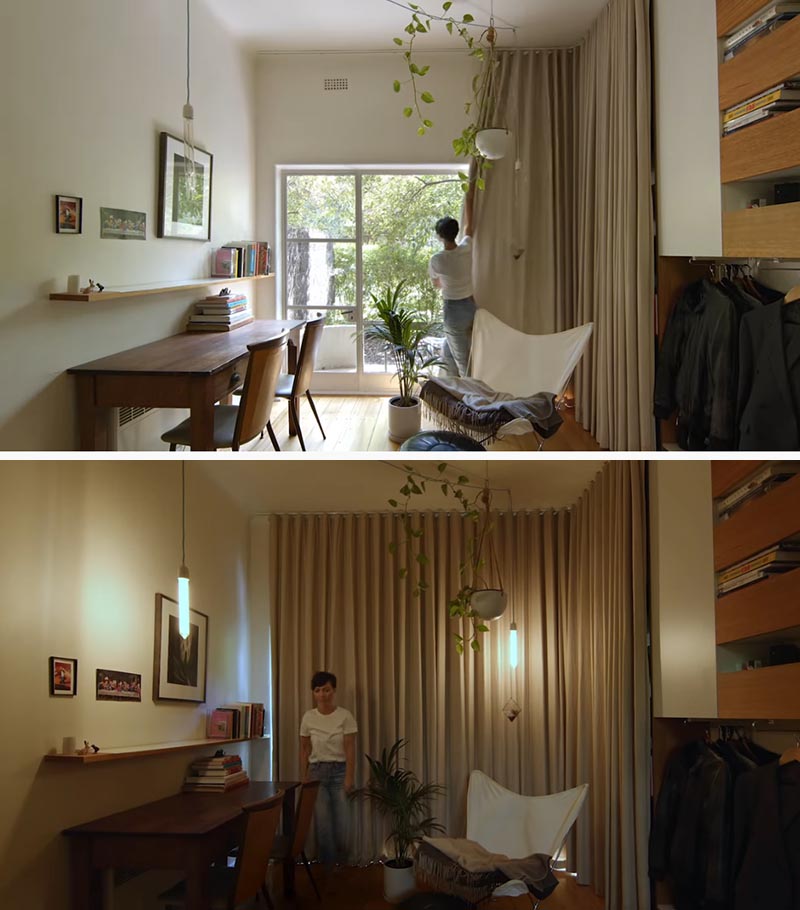 Watch the video below by NEVER TOO SMALL to find out more about the apartment.