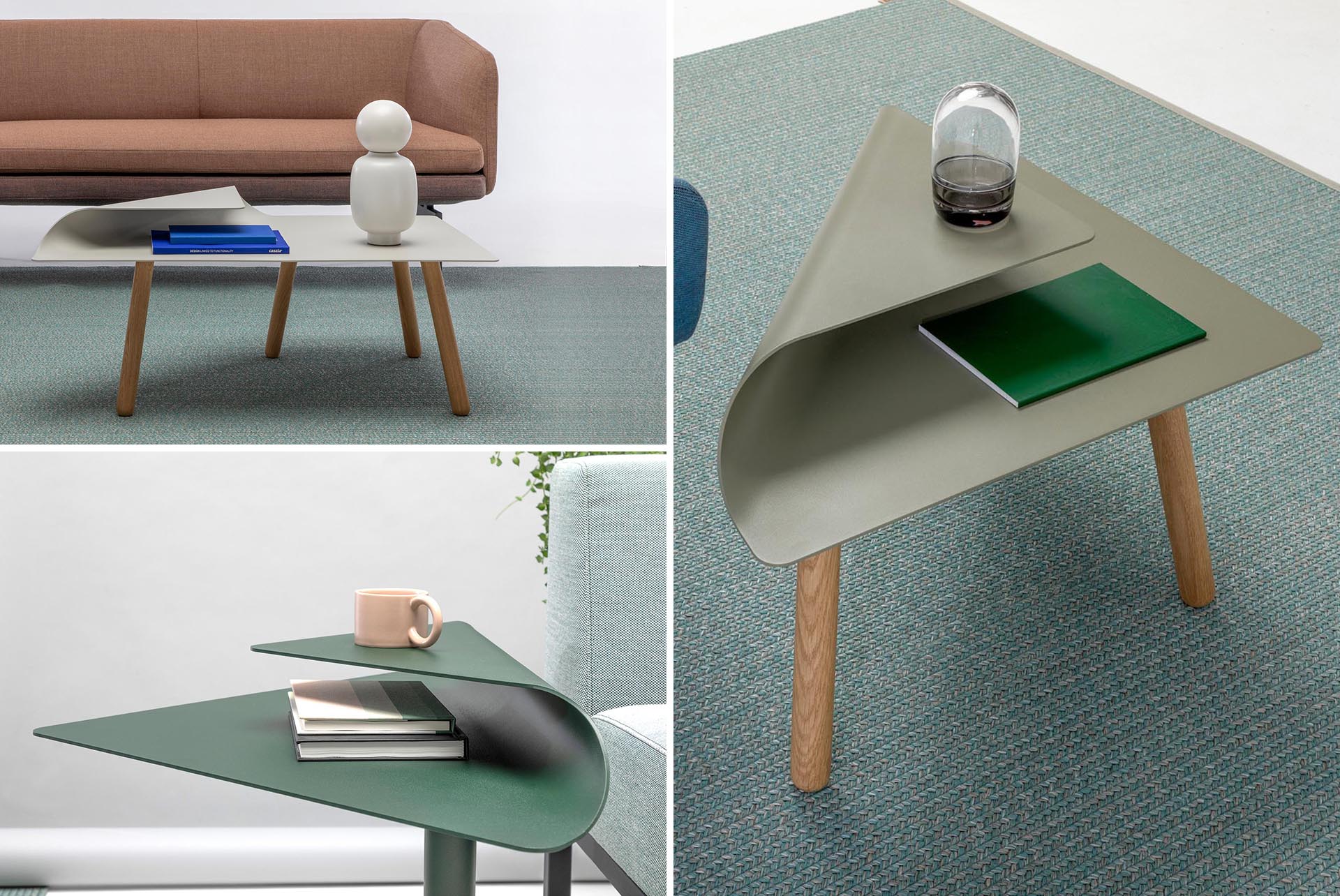 Designer Michael Hilgers has created a collection of side tables and coffee tables that have a unique folded steel design.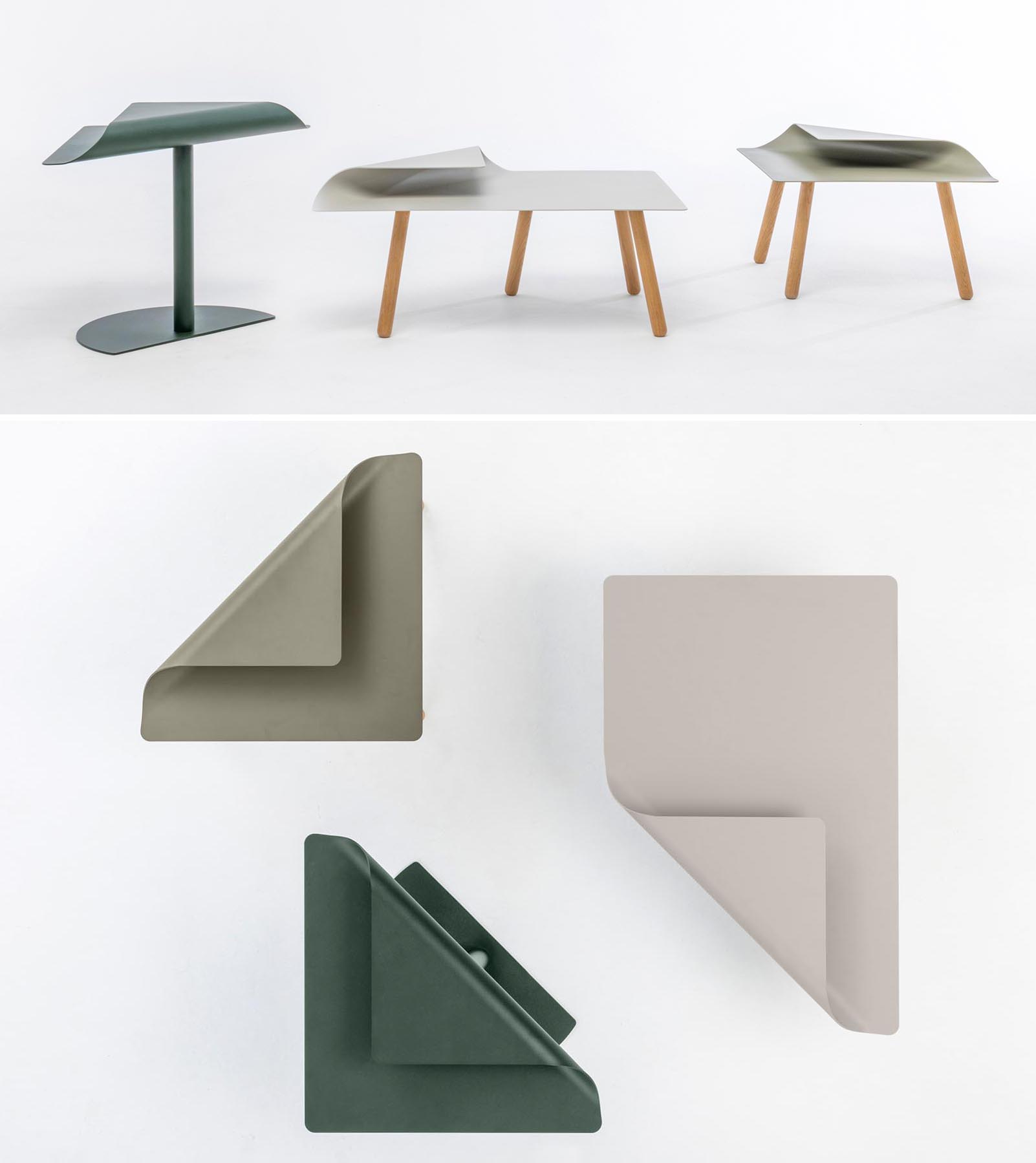 Manufactured by Casala, the three tables in the NIVO collection are all different sizes, however, their folded steel tabletop allows them to all serve the same function, that being, having a second level.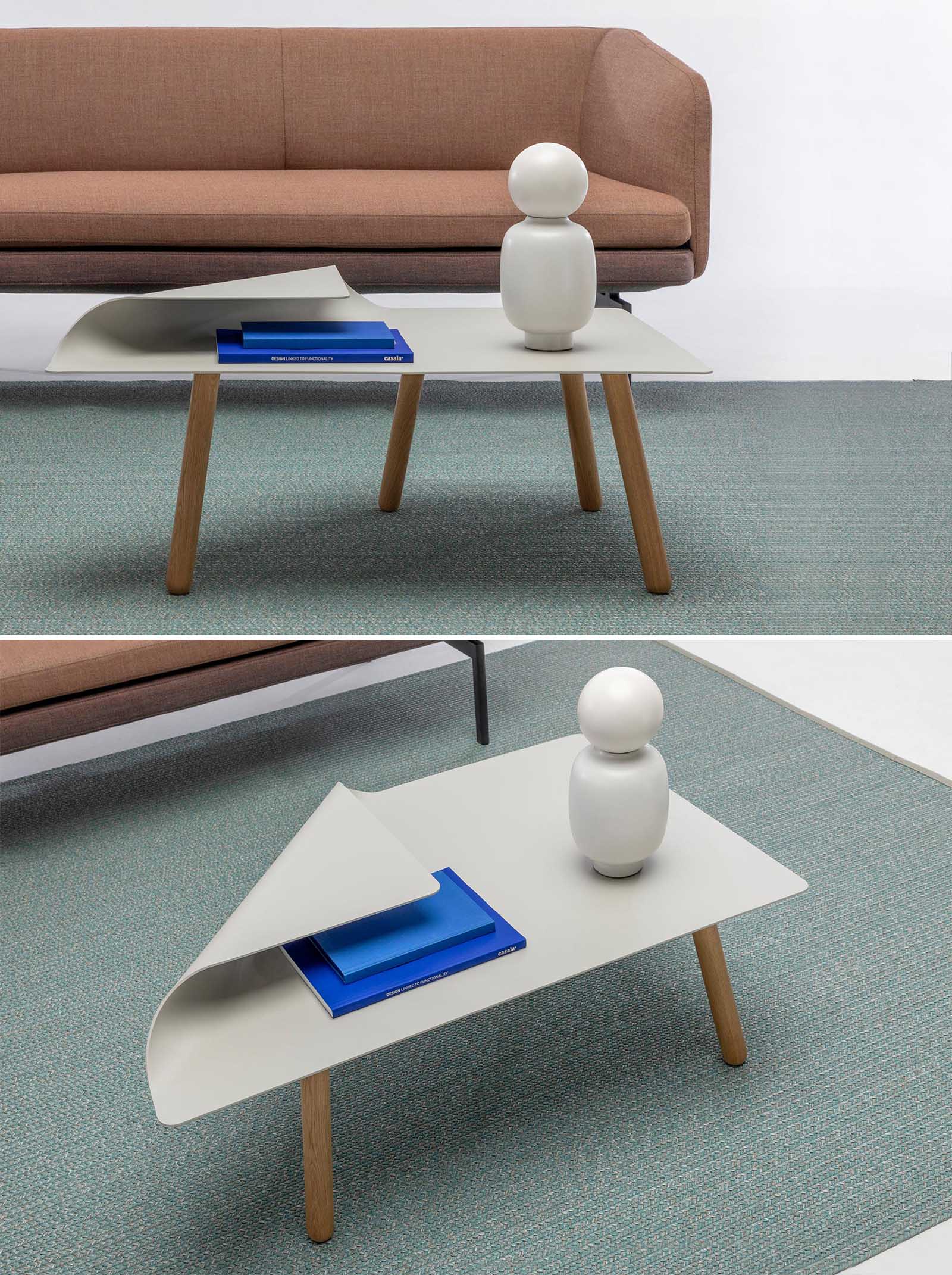 Michael Hilgers talks about his design: "A Nivo table that acquires extra function by simply adding a fold to the tabletop. This fold elegantly develops into an extra level that can be used to place a cup of coffee or decorative items on."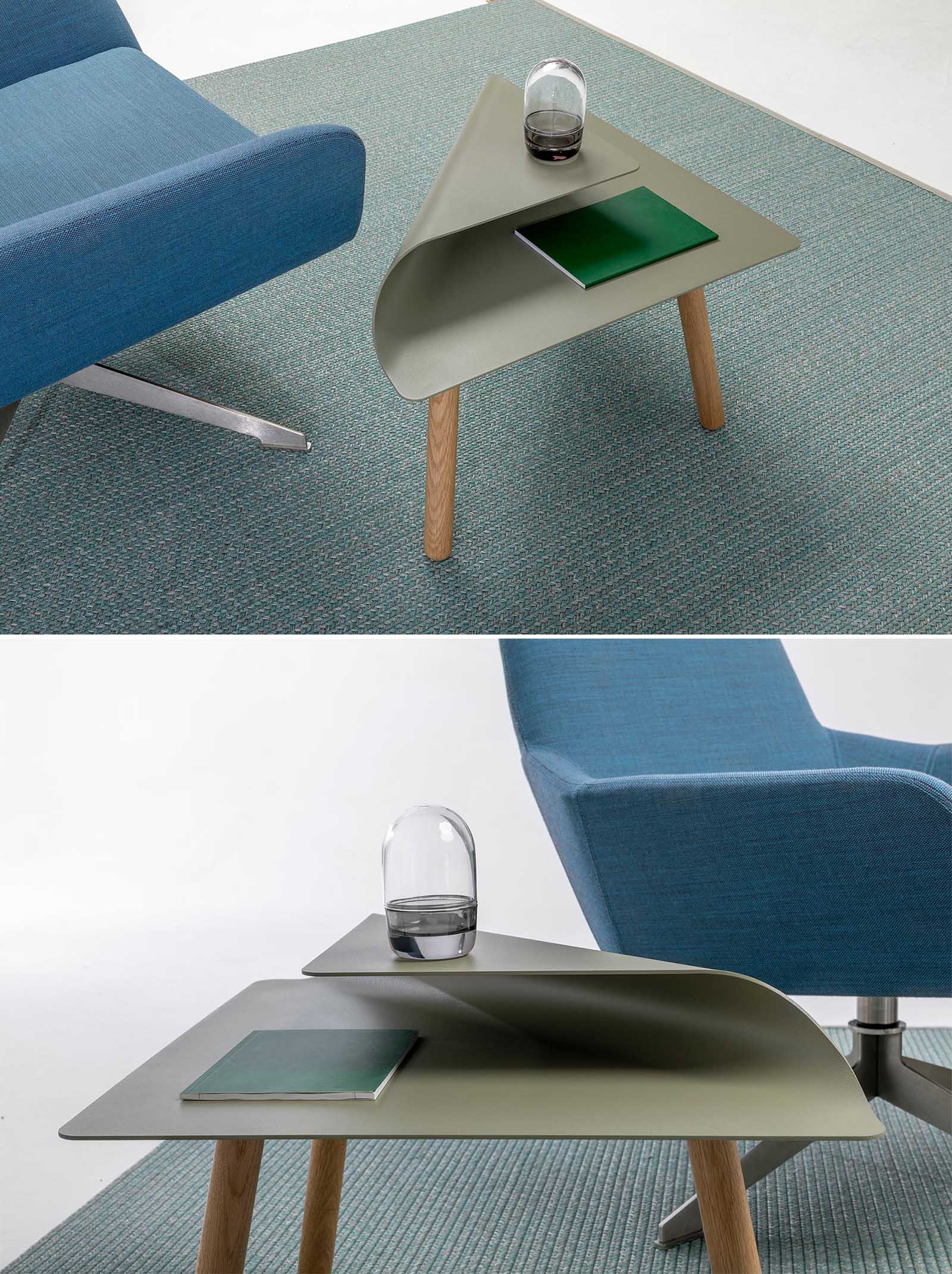 The side table is made entirely of steel, with its tabletop and frame finished with a matte structured powder coating, while the coffee table is finished with solid oak legs and comes in two sizes.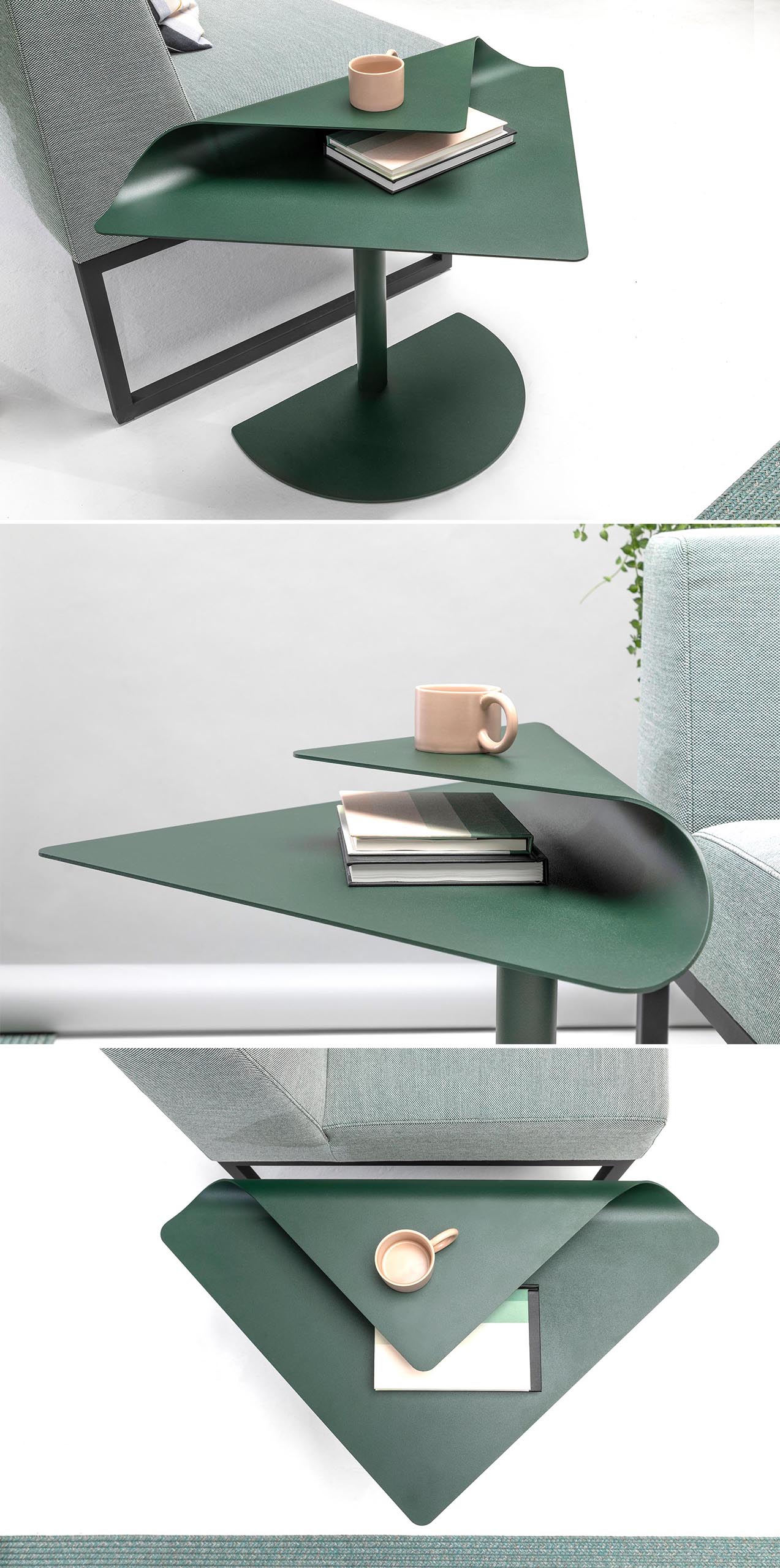 Photography by Chris Van Koeverden