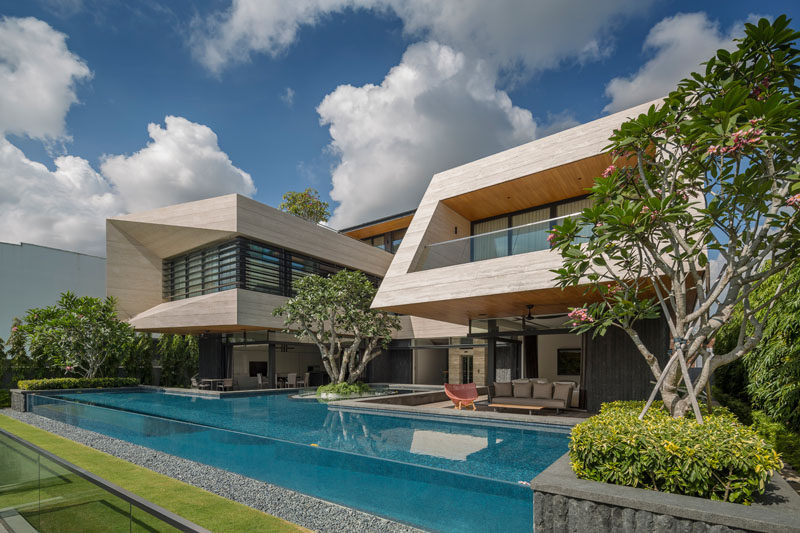 Wallflower Architecture + Design have designed a modern house in Singapore, for a family that wanted to create their forever home.
The house, which sits 13 feet (4m) above street level, has a slate covered terraced garden on either side of the garage and entryway.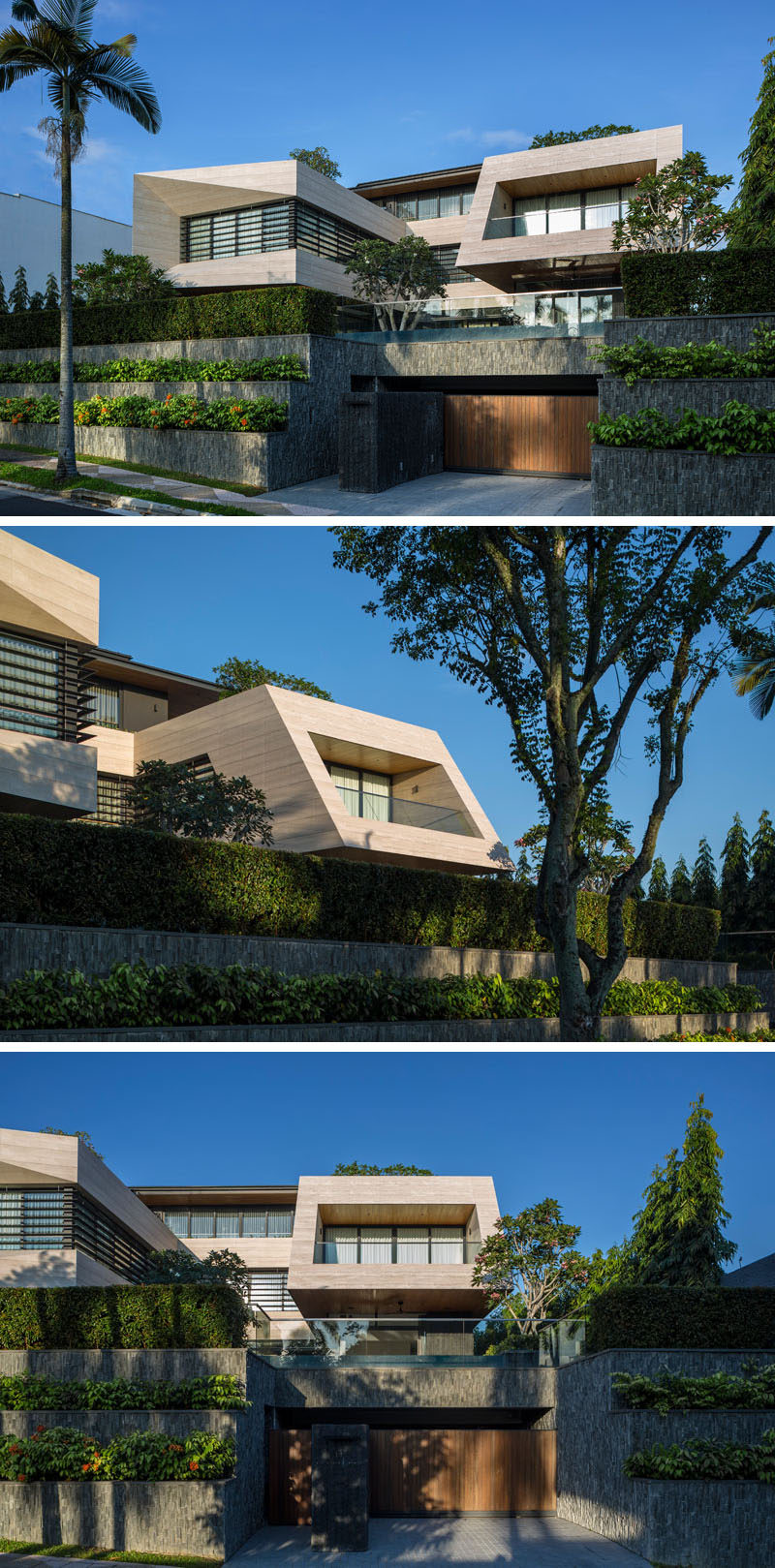 ---
Behind the garage door is a car parking area that features stone elements to help create a cave-like appearance. A large open skylight provides natural light and venting to the garage, and within the skylight is a planter that floats within the swimming pool above.
---
---
Located just off the entrance foyer is a walk-in wine cellar with plenty of black-lit shelving to nicely display the bottles.
---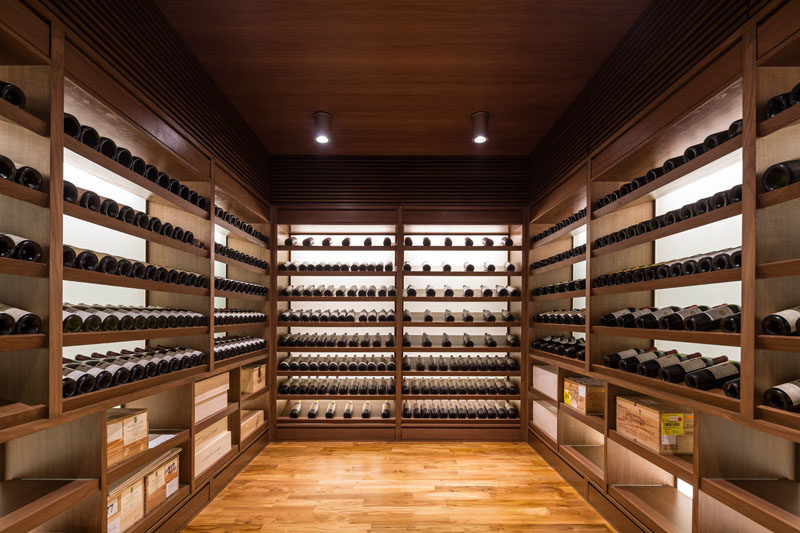 ---
The main floor of the house is dedicated to the social areas of the home. Expansive sliding glass walls can be opened to create a true indoor / outdoor living experience.
---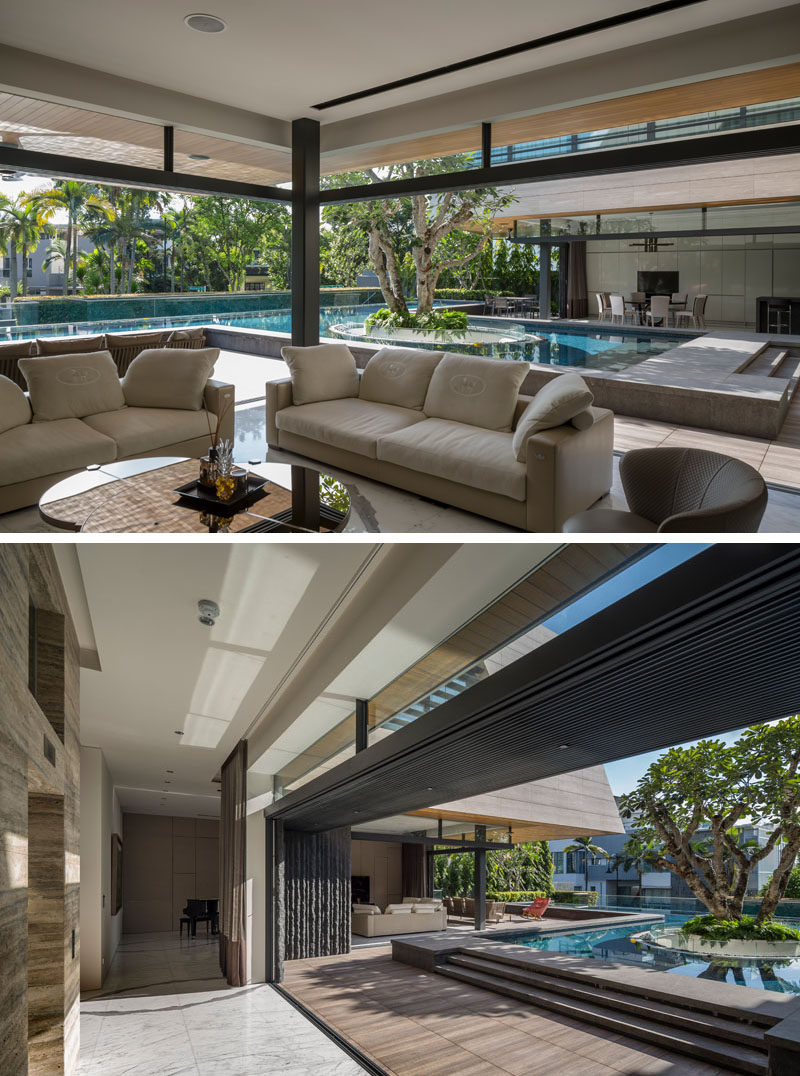 ---
A pathway wraps around the swimming pool and leads from the living room to the kitchen and dining room.
---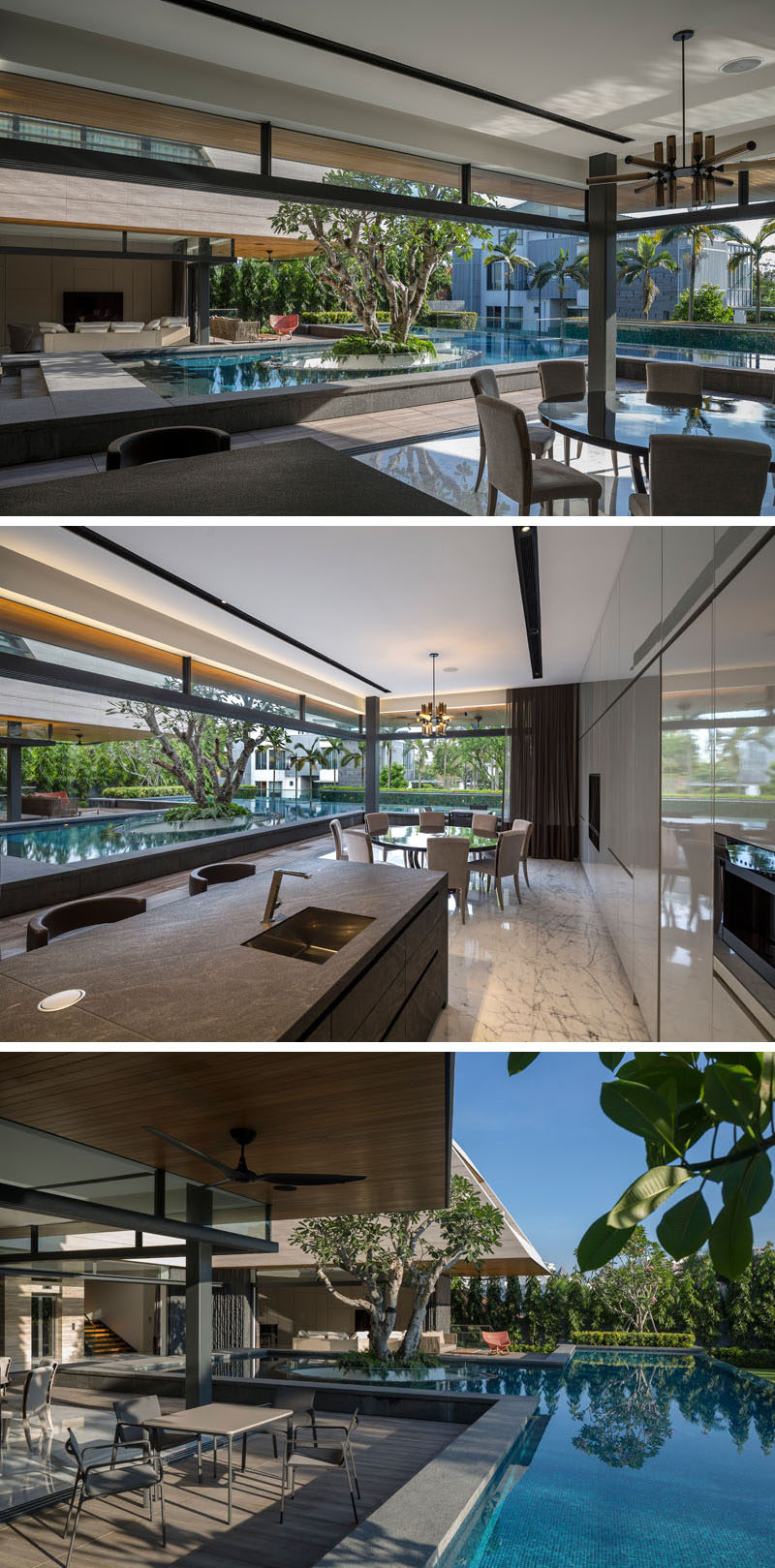 ---
The exterior of the house is clad in beige and silver travertine that contrasts the black basalt stone, while sections of the upper level of the house are cantilevered to provide shade for the outdoor areas.
The large pool has a single Frangipani tree floating in the swimming pool, and the floating planter allows daylight and natural ventilation to the garage below.
---

---
Back inside, there's a wood and steel see-through staircase that connects the various levels of the home.
---
---
On the upper level of the house is an expansive deck with seating and planters, that looks out over the neighborhood.
---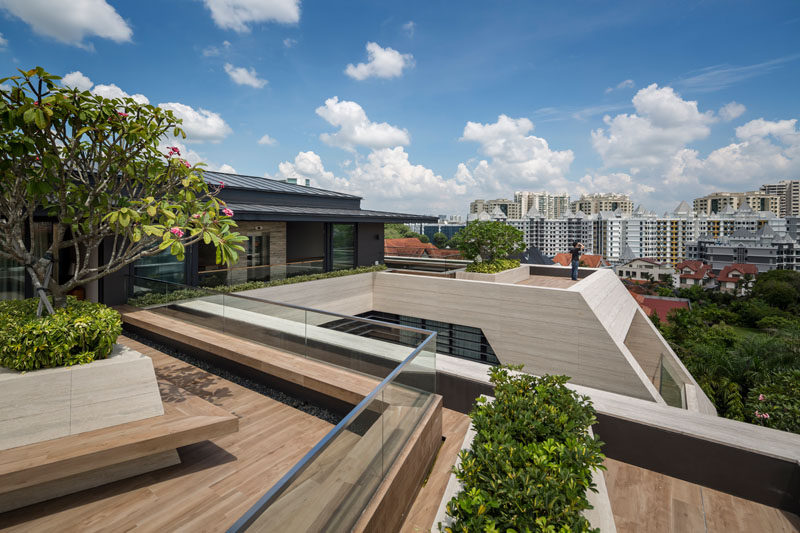 Photography by Marc Tey Photography | Architect: Wallflower Architecture + Design | Design Team: Robin Tan, Yong Mien Huei, Sean Zheng & Shirley Tan | Structure: GCE Consulting Engineers | M&E: PCA Consulting Engineers | QS: WS Surveyorship Pte Ltd | Landscape: Nyee Phoe Flower Garden Pte Ltd
---