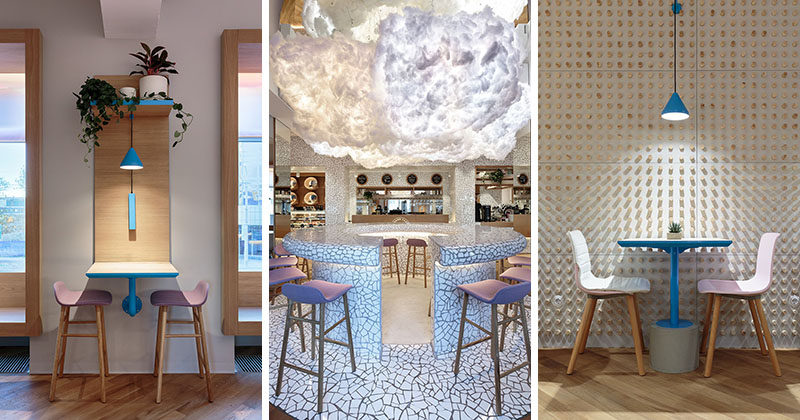 Interior designer Marat Mazur has recently completed "Forgot the Sugar", a new cafe in Saint Petersburg, Russia, that serves food with natural ingredients instead of sugar.
Upon arrival at the cafe, stairs with walls of back-lit diagonal wood slats and planters lead upstairs.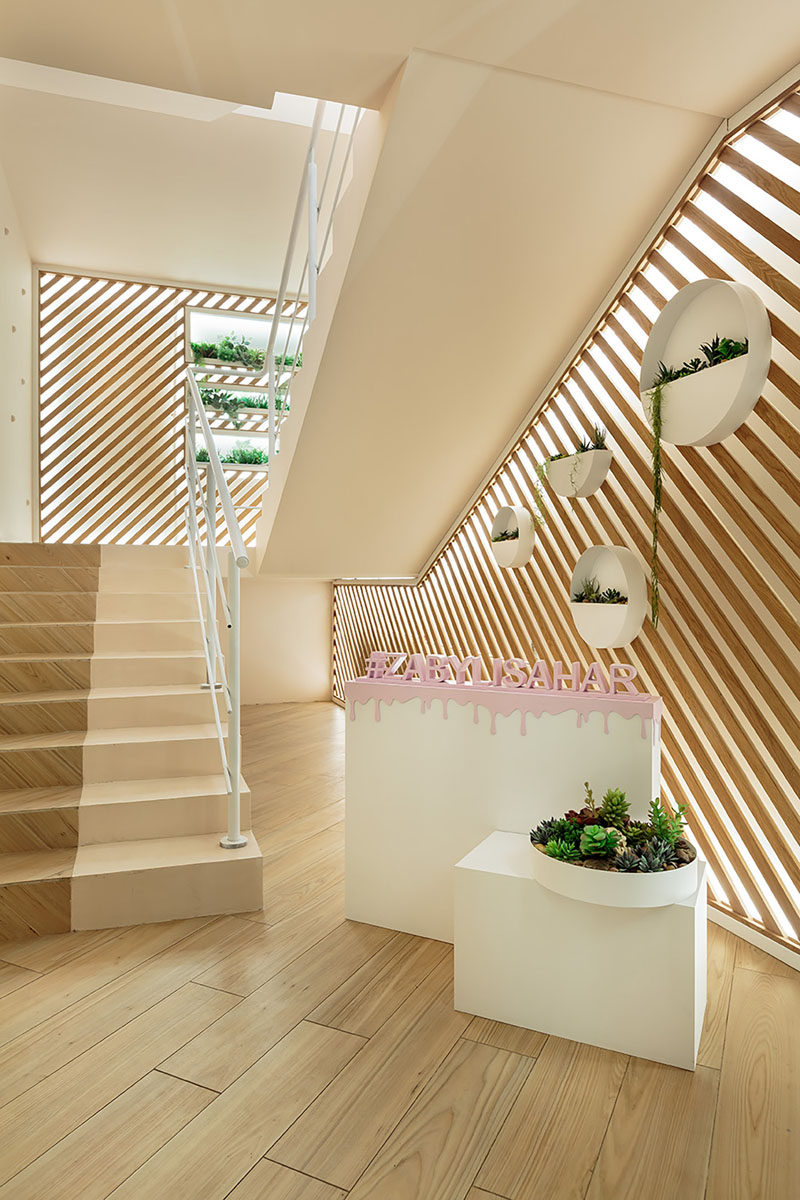 ---
At the top of the stairs, visitors walk into a large open room with a service counter on one side. Chipped white tiles have been installed on the wall surrounding the service area, and deep custom wood circles with mirrors and hidden lighting hold the various items for sale.
---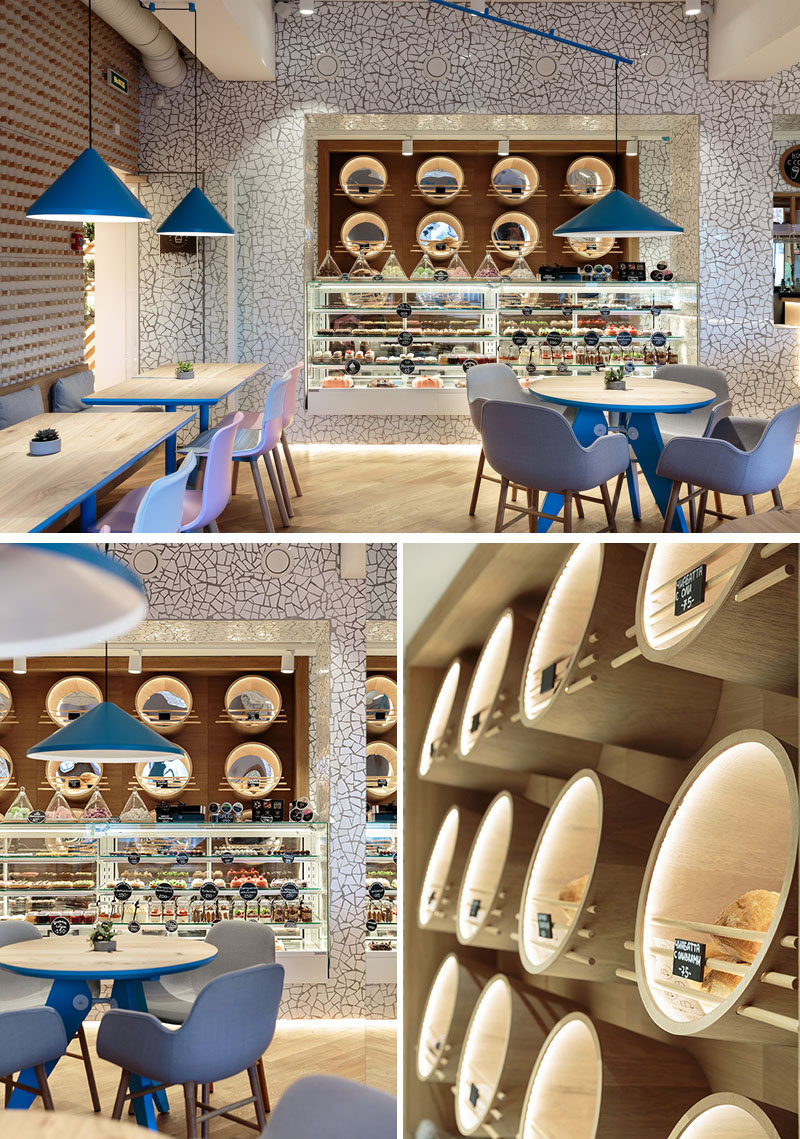 ---
A large cloud light hangs in the middle of the cafe above a circular bar area, that also features the chipped tile surface.
---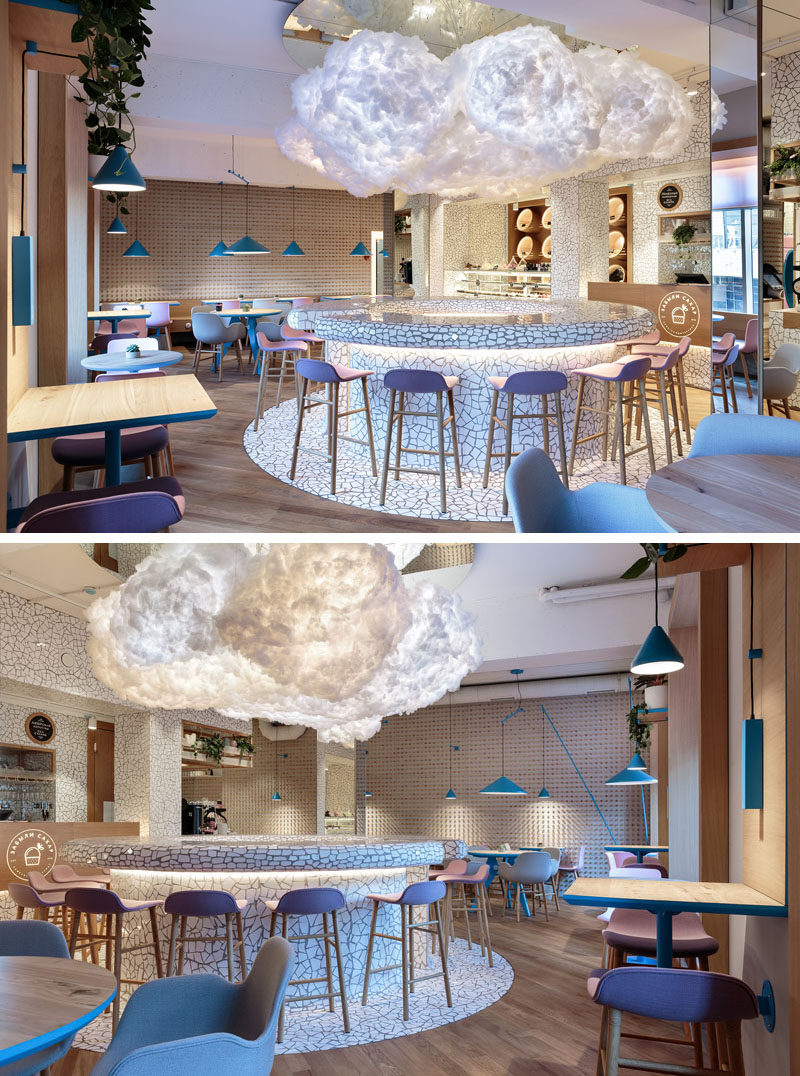 ---
There are various types of seating arrangements surrounding the 'cloud'. The interior walls on either end of the cafe are covered in small dowels, and when combined with lighting, create interesting shadow patterns that highlight the tables.
---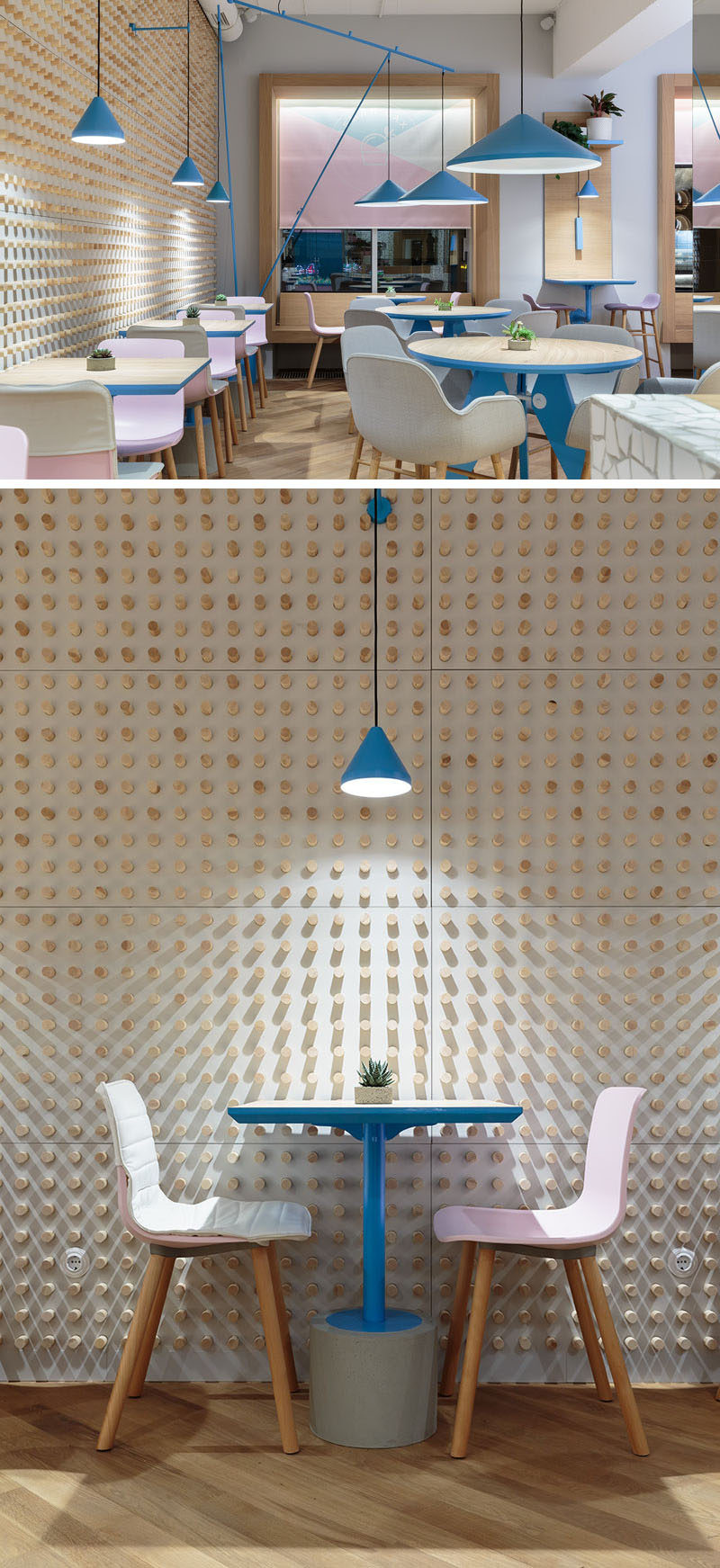 ---
Between the windows, sections of wood flow from the walls and transform into tables. They also have a platform to hold plants and to hang the lighting from.
---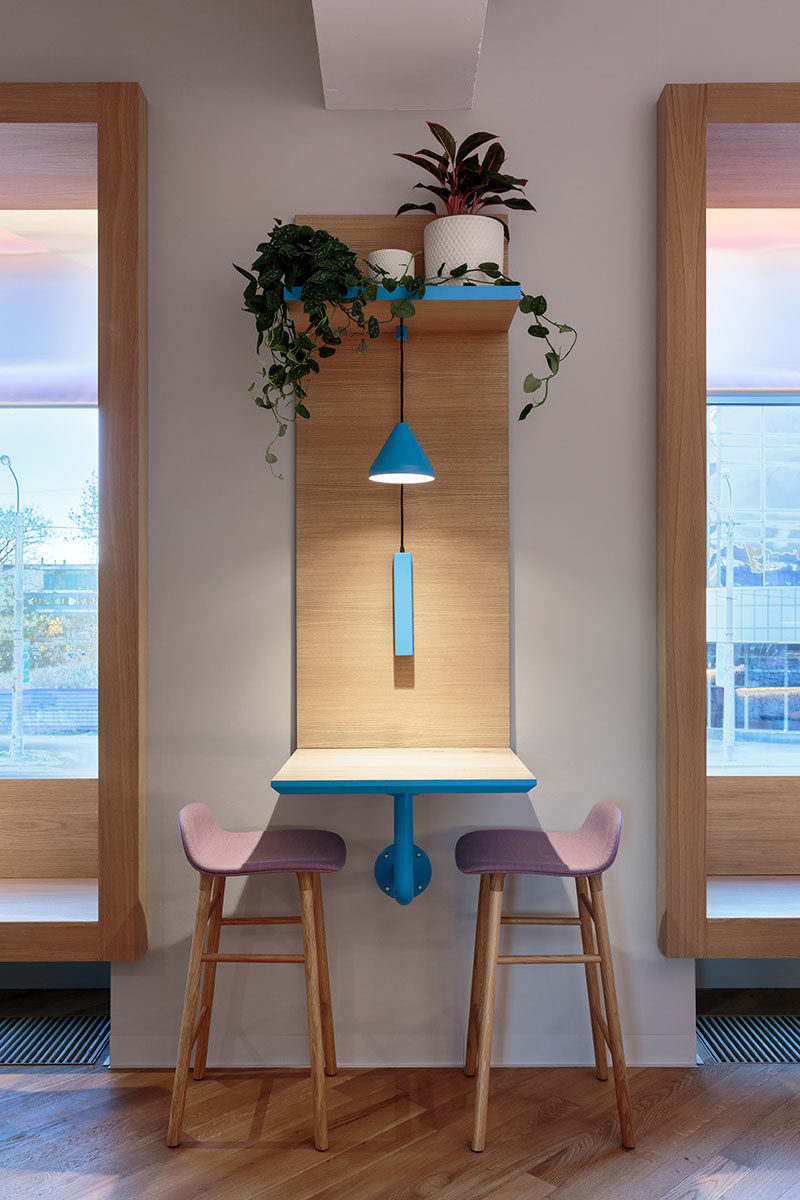 ---
The windows have been framed in wood that doubles as a banquette for multiple people to sit at.
---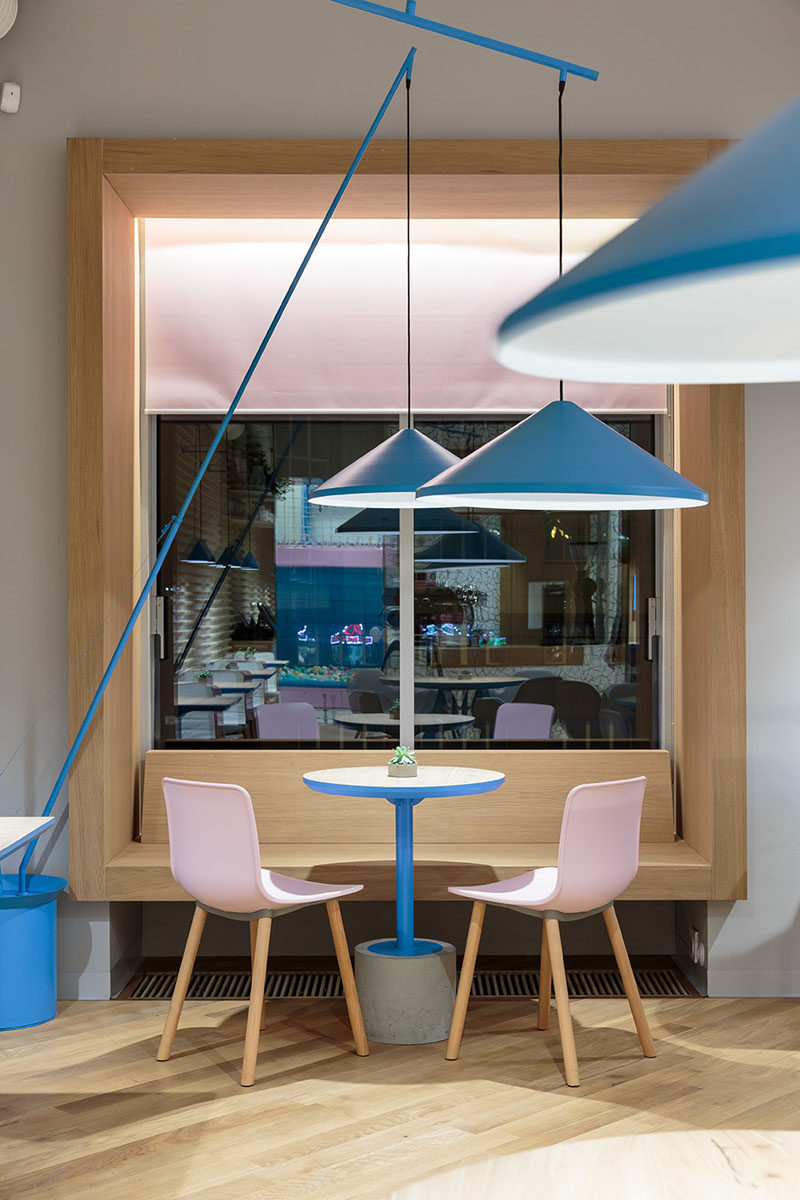 ---
Hidden from view from the main dining area of the cafe is a kids play area with a ball pit, seating nook, a chalkboard wall, and a ladder that leads to a net for relaxing in.
---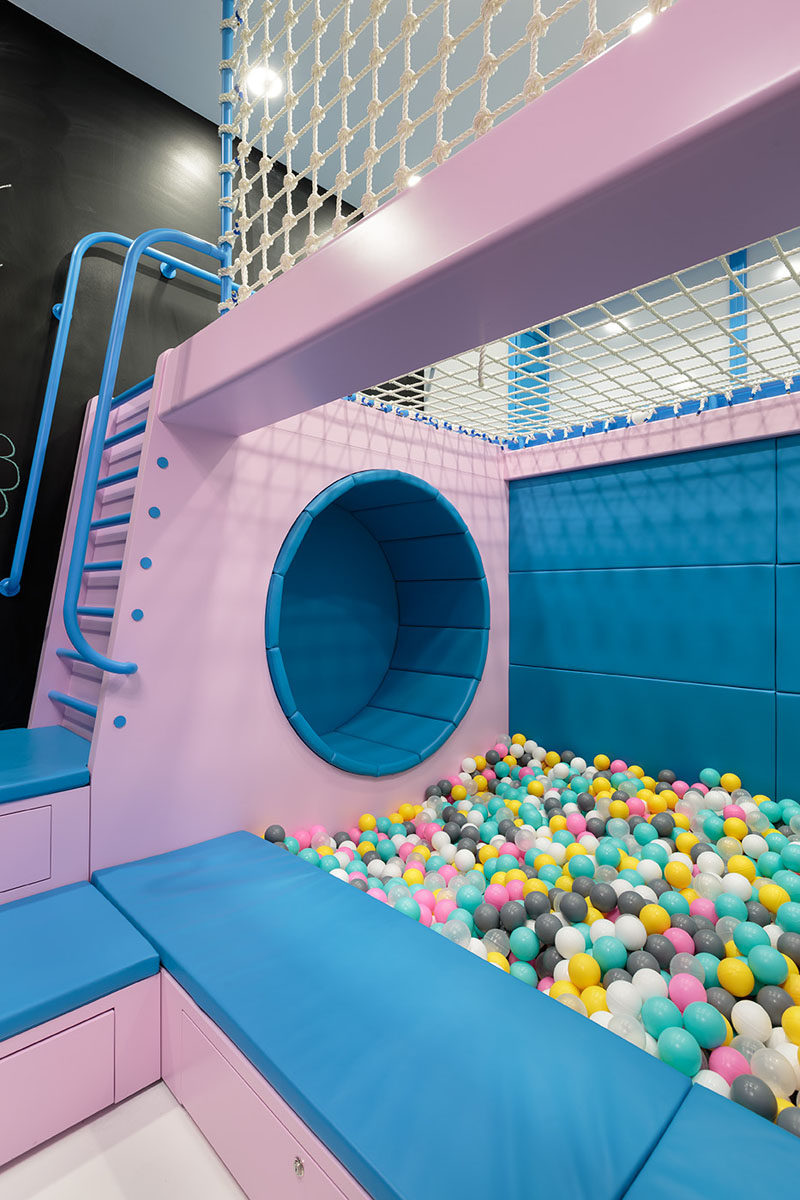 ---
In the bathroom, wood dowels at various lengths highlighted with hidden lighting have been installed in the ceiling.
---
---