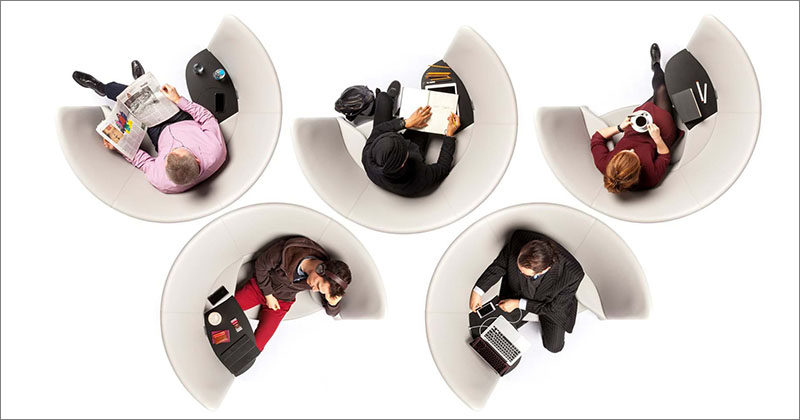 Foster + Partners have designed The Cove, a new lounge chair for public spaces that was launched at the recent Passenger Terminal Expo in Stockholm and is manufactured by Poltrona Frau.
Mike Holland, Head of Industrial Design at Foster + Partners said, "The design explores the spatiality of personal space, expanding the notion of a simple chair in terms of function and materiality. Its compact form carves out a generous volume that provides a secluded space to eat, work or relax."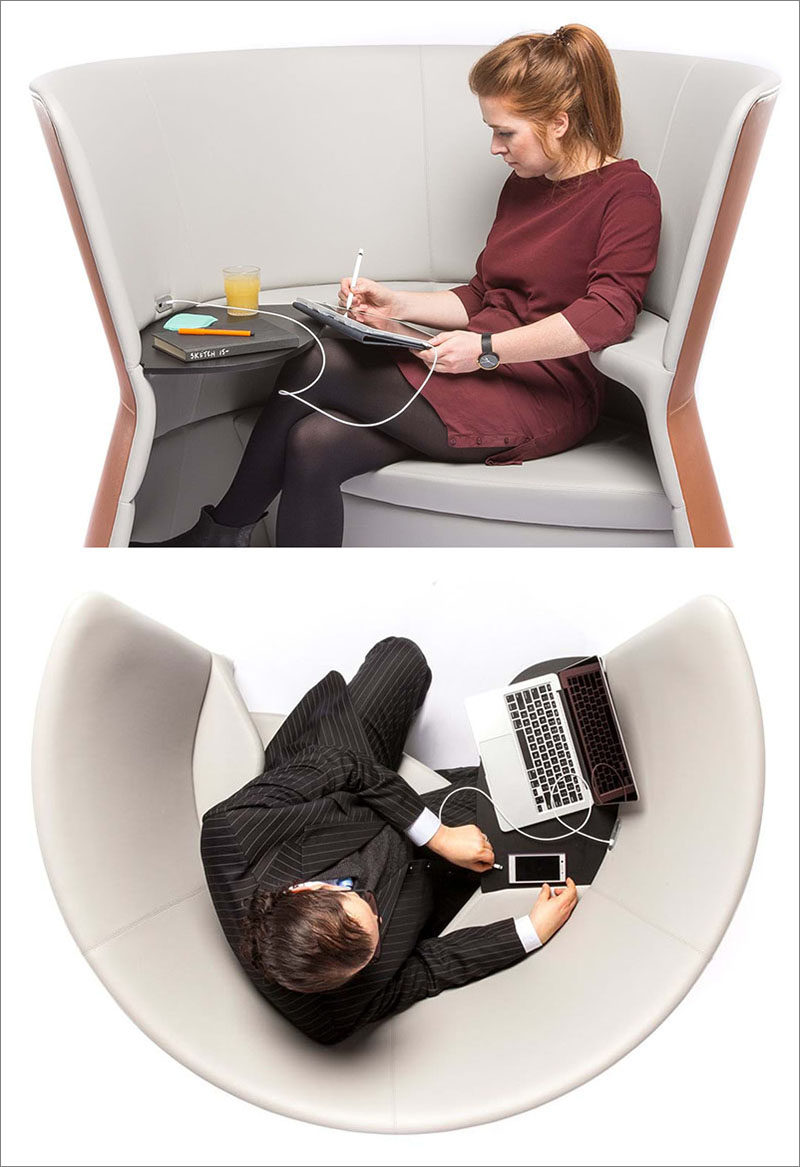 ---
The chair has a curved form that helps to creates a sense of privacy and a wide seat that enables people to relax or work in comfort. The chair also has a integrated USB charging point, an optional mains power supply and a table, which can be used as an informal desk.
---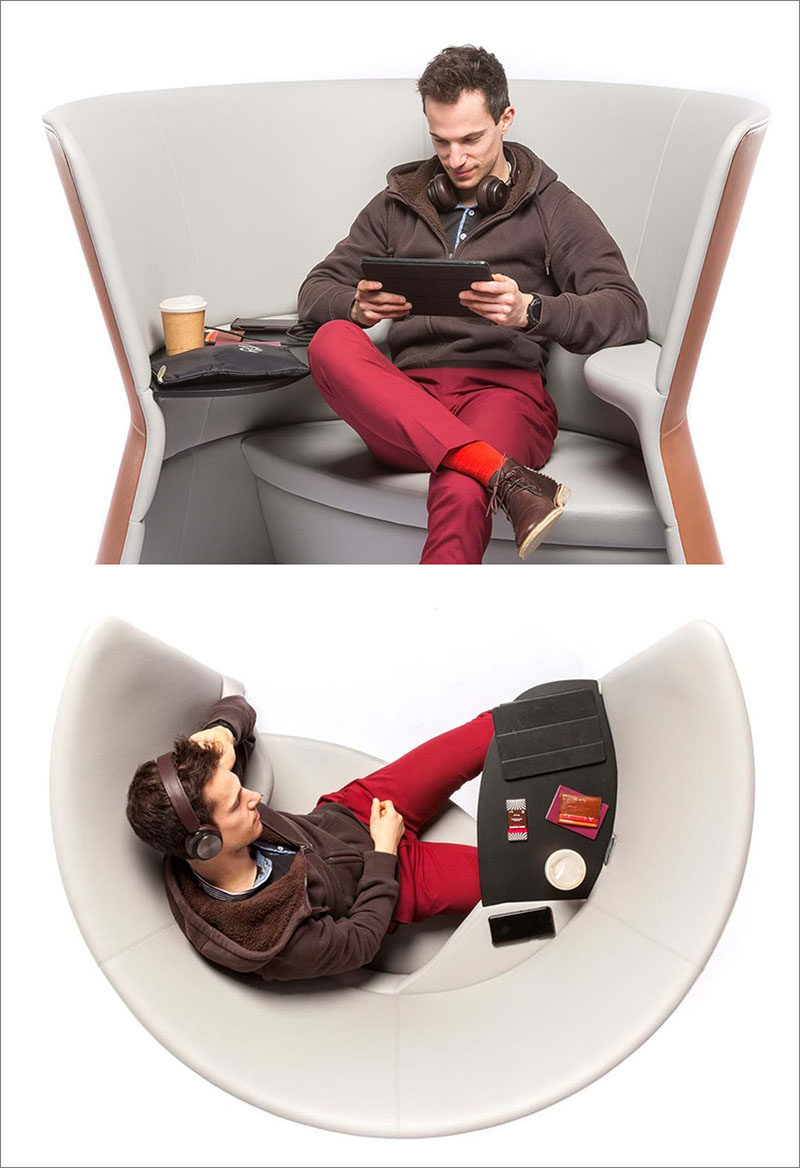 ---