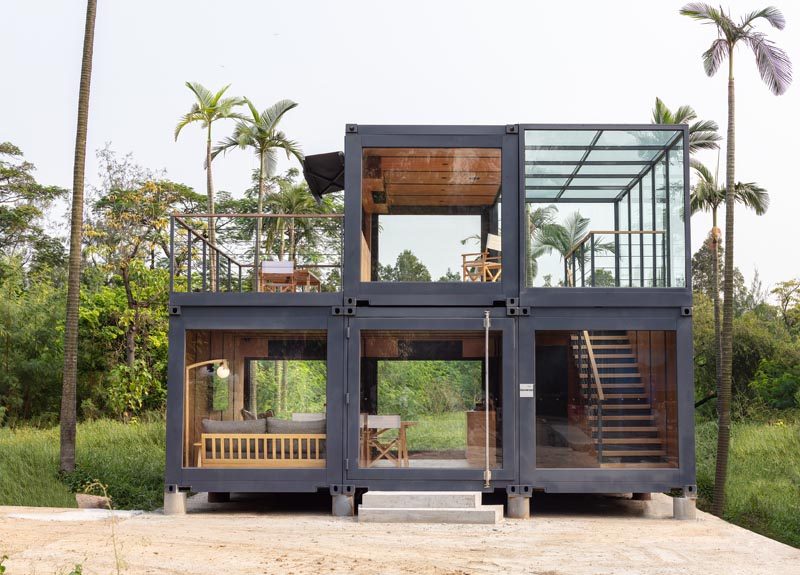 Branding and design firm Substance, has created a marketing suite for Goodman Westlink, that's been made using four shipping containers.

Combined, the shipping containers create six different areas to allow for flexibility as the site changes.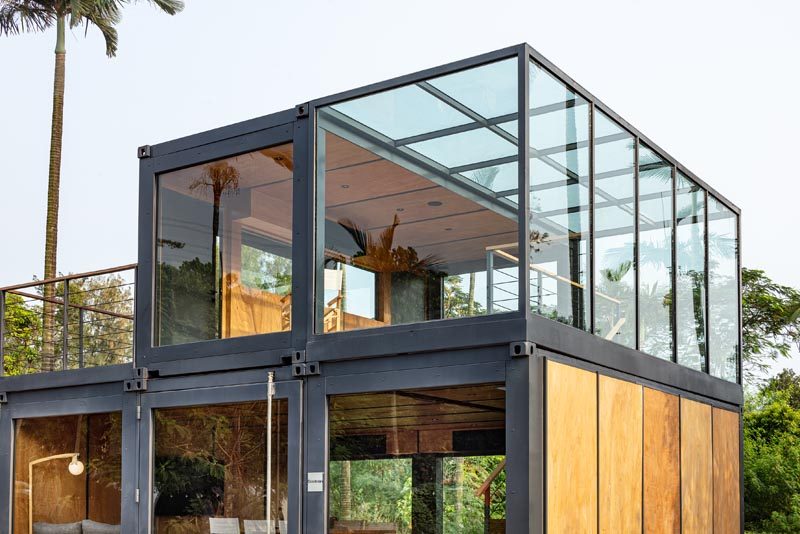 Large windows and plenty of wood soften the steel framing and make for a welcoming environment.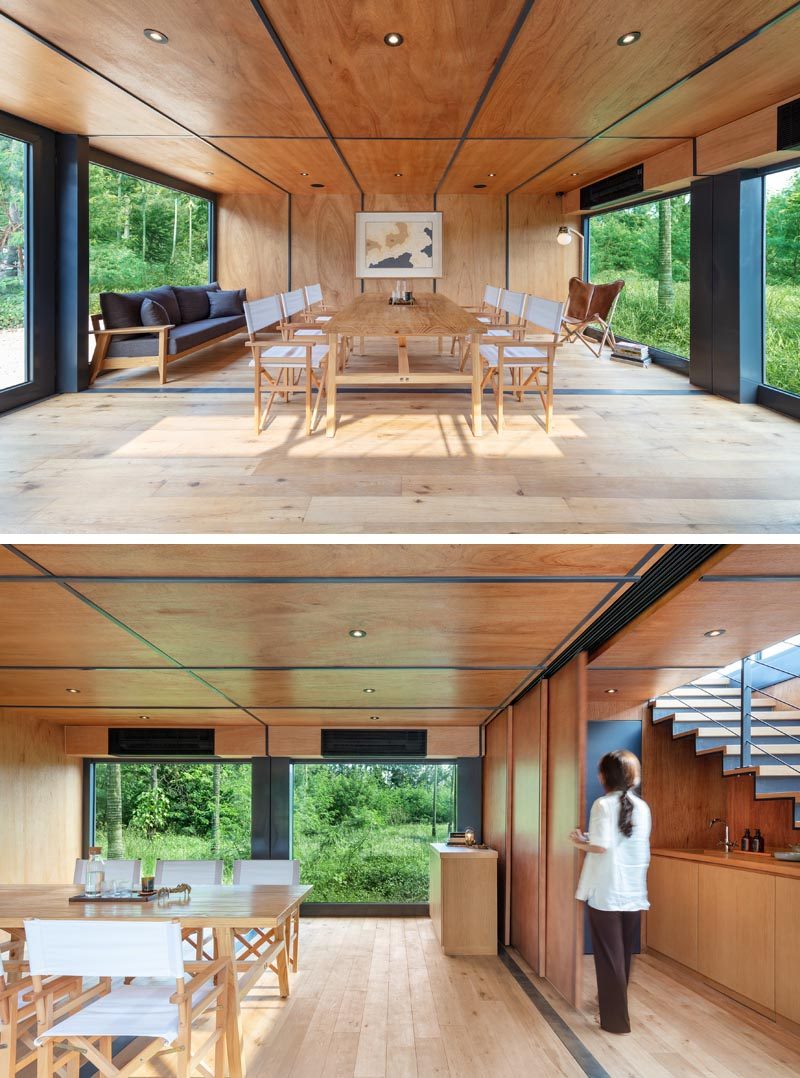 Industrial touches like the steel and wood stairs with a matching handrail, connect the two levels of the marketing suite.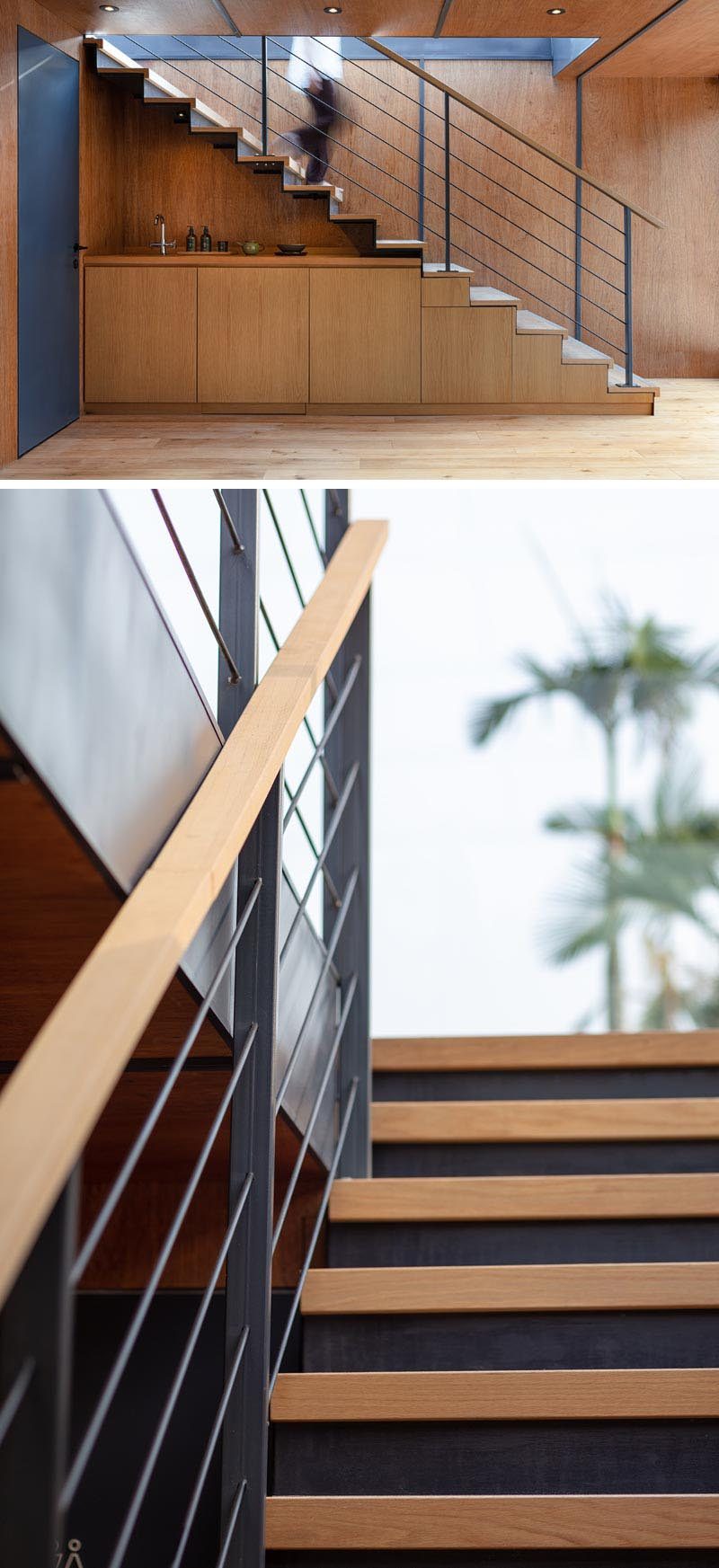 One third of the upper level has expansive glass walls and a glass roof, providing sheltered views of the area. It's also open to a wood lined section, similar to the room downstairs.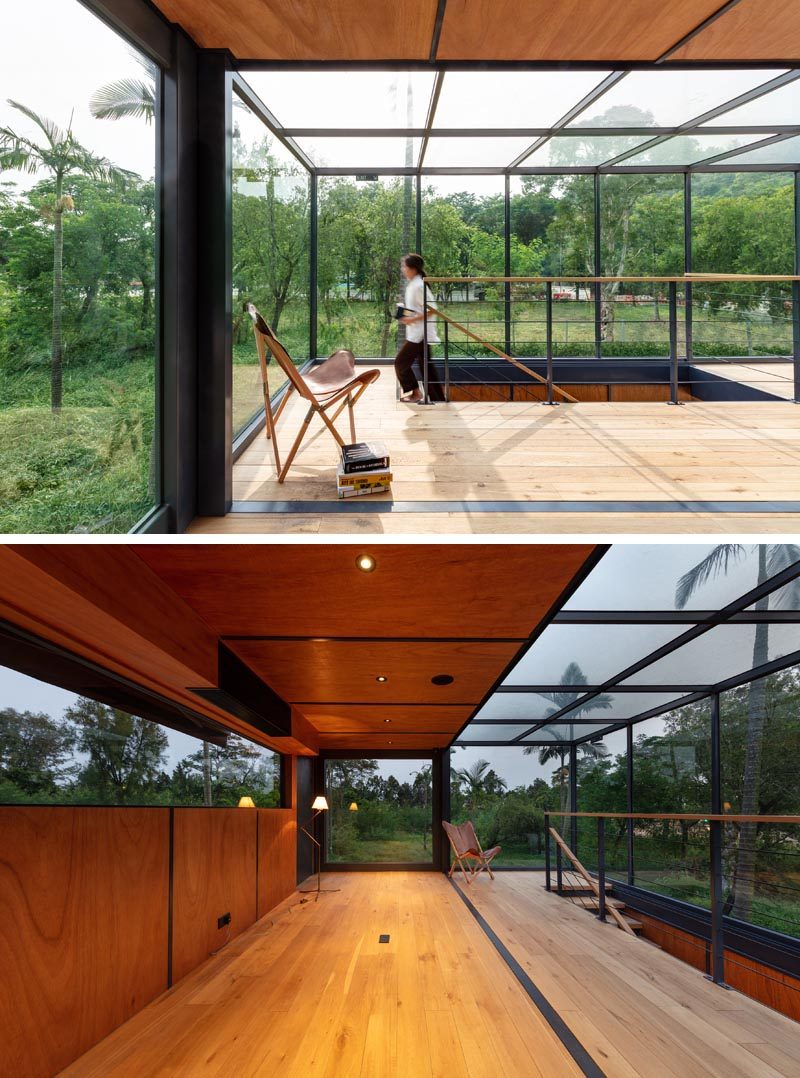 A door in the wood lined area opens to a balcony with wood decking. When the building is not long needed, it can be collapsed and transported, leaving a minimal imprint on the original landscape.
Photography: Dennis Lo