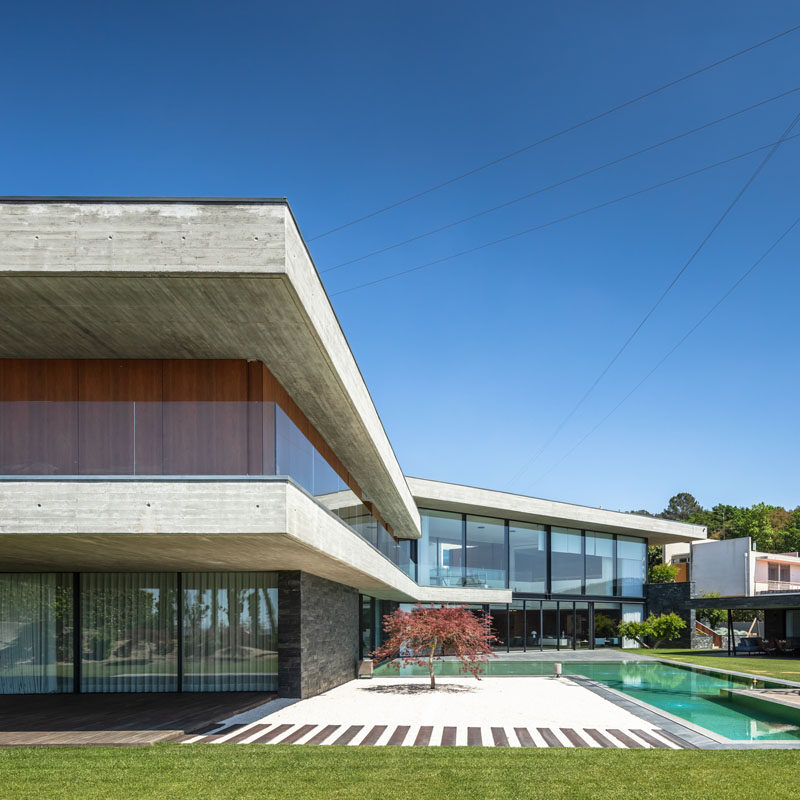 TRAMA Arquitetos have designed the 'Fraiao House', a modern house that sits on a hillside, and was designed in a V shape to take advantage of the sweeping views over the city of Braga, Portugal.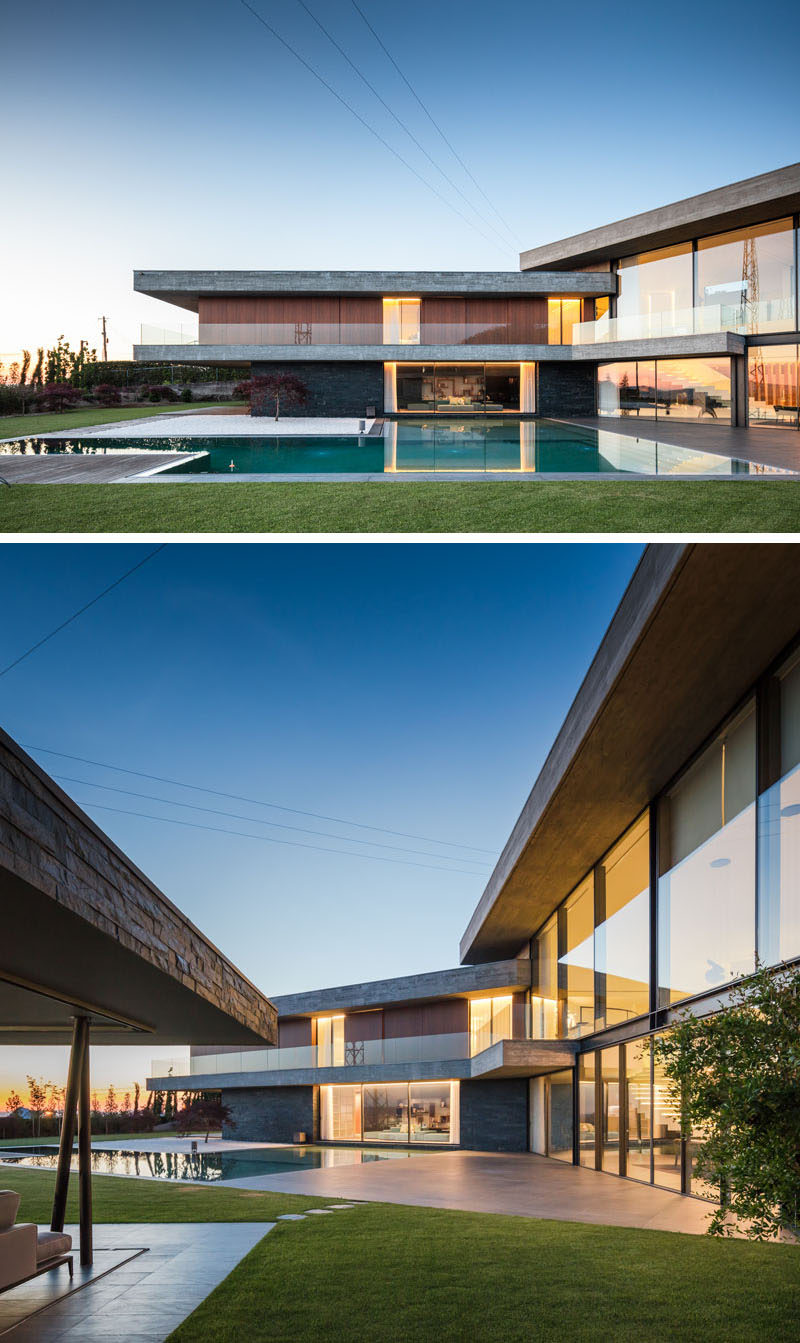 ---
Inside, the living room, with a grey accent wall and dark grey furniture, is located at one end of the house. Large sliding glass doors open the interior to the outdoor patio and swimming pool.
---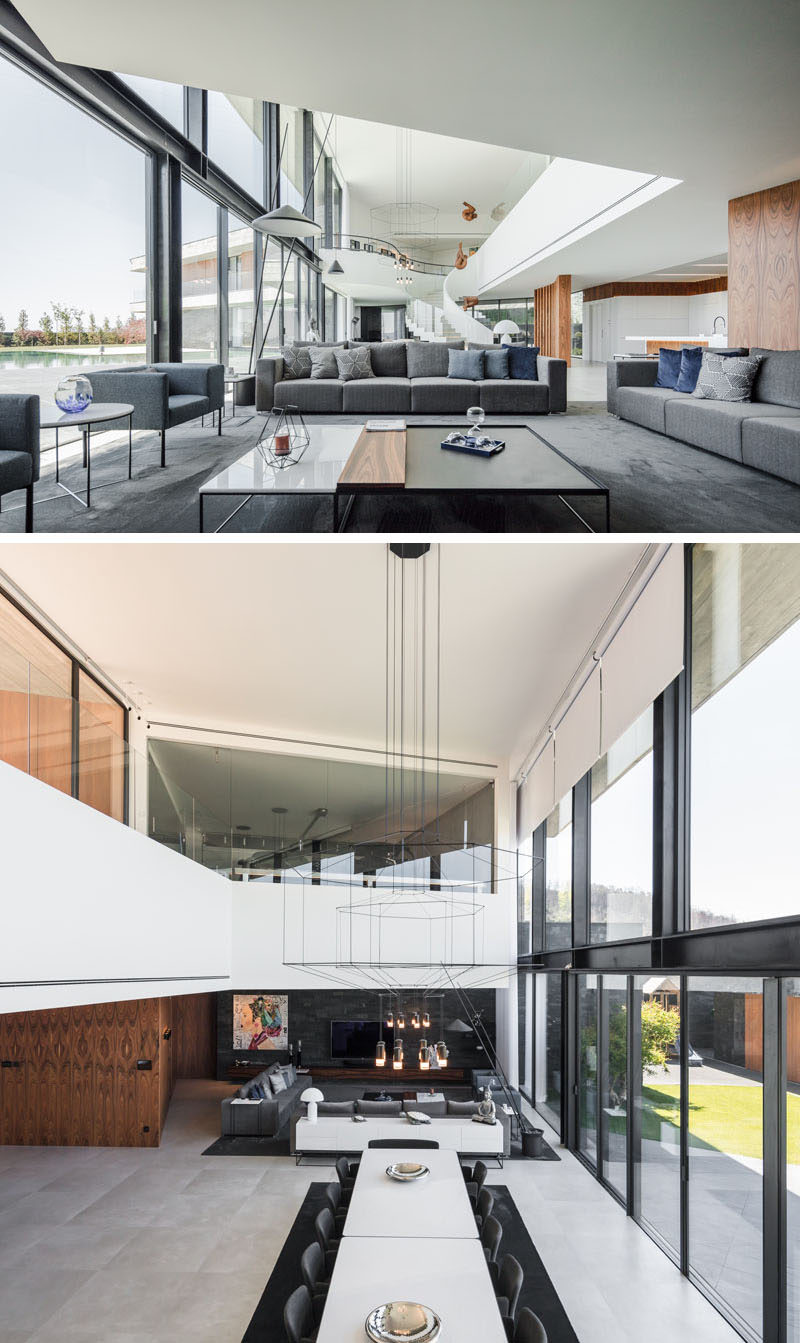 ---
The open plan interior allows for easy movement between the different social areas of the house, while the kitchen is defined by the use of wood walls that provide a backdrop for the white cabinets.
---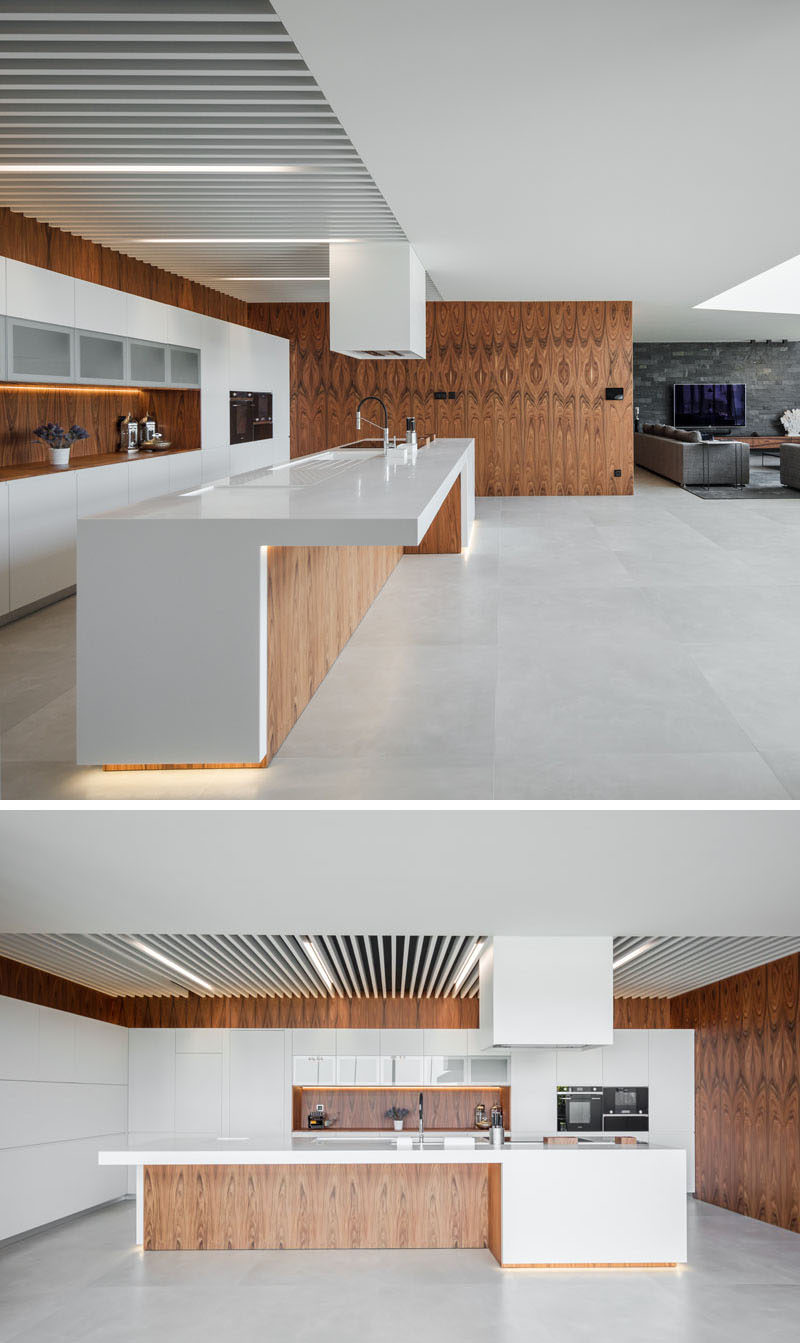 ---
Central to the interior is the main dining area, that takes advantage of the double-height ceiling, by having two minimalist geometric chandeliers hanging above a large dining table.
---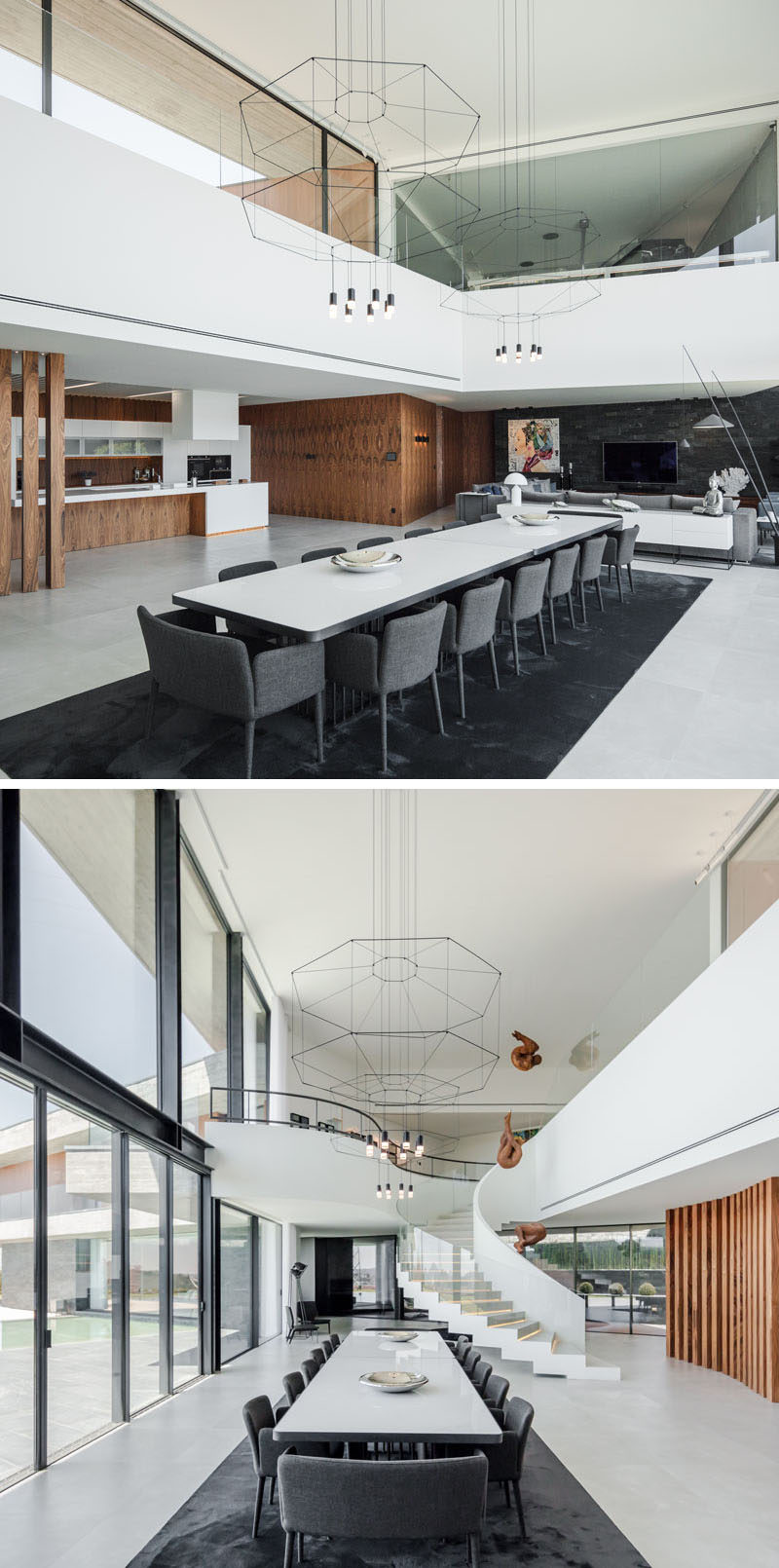 ---
Before heading upstairs, there's a smaller round table that's anchored in the open interior by a dark area rug that reflects the shape of the table.
---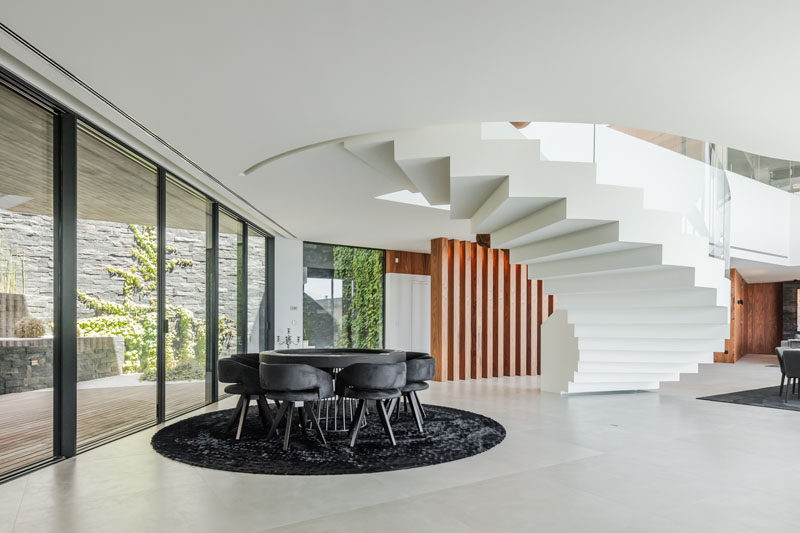 ---
A curved white staircase with glass handrails and hidden lighting connects the various levels of the house.
---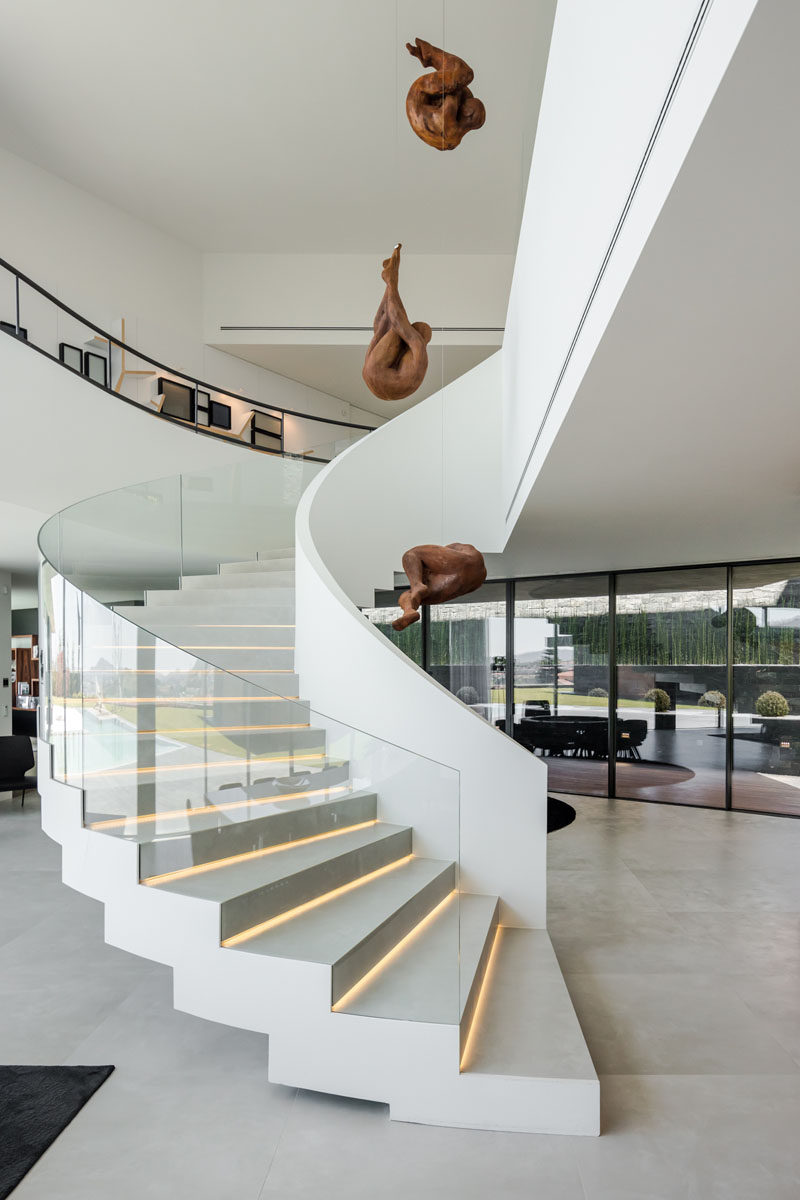 ---
At the top of the stairs, there's a small area set up as a home office, that overlooks the sculptures and the dining area below.
---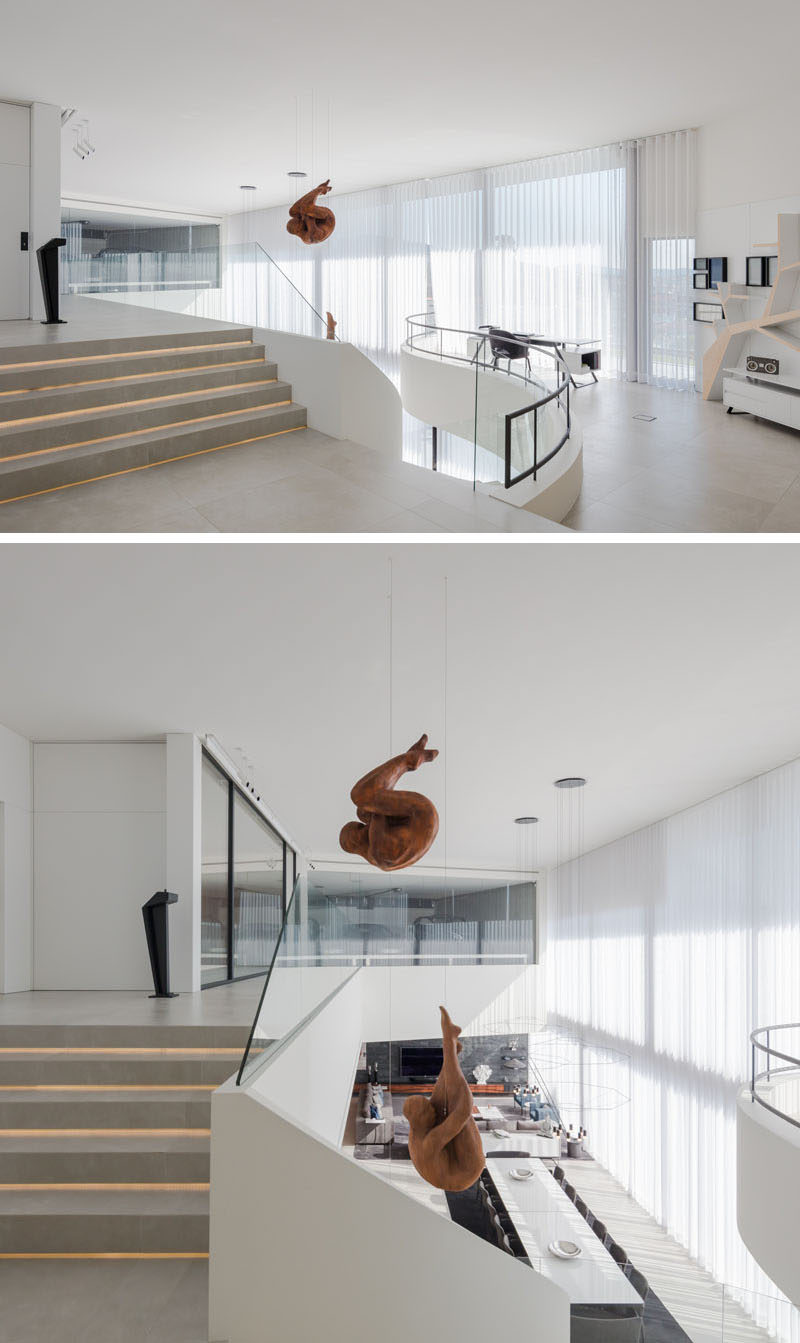 ---
In the master bedroom, a wood accent wall adds a natural touch to the mostly white room.
---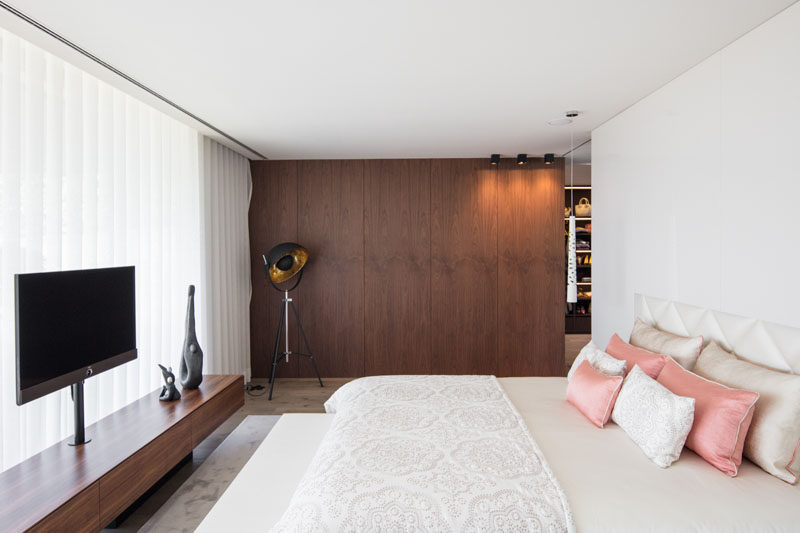 ---
Off the master bedroom is a small hallway that leads to the master bathroom, that features a freestanding bathtub with views through a large window.
---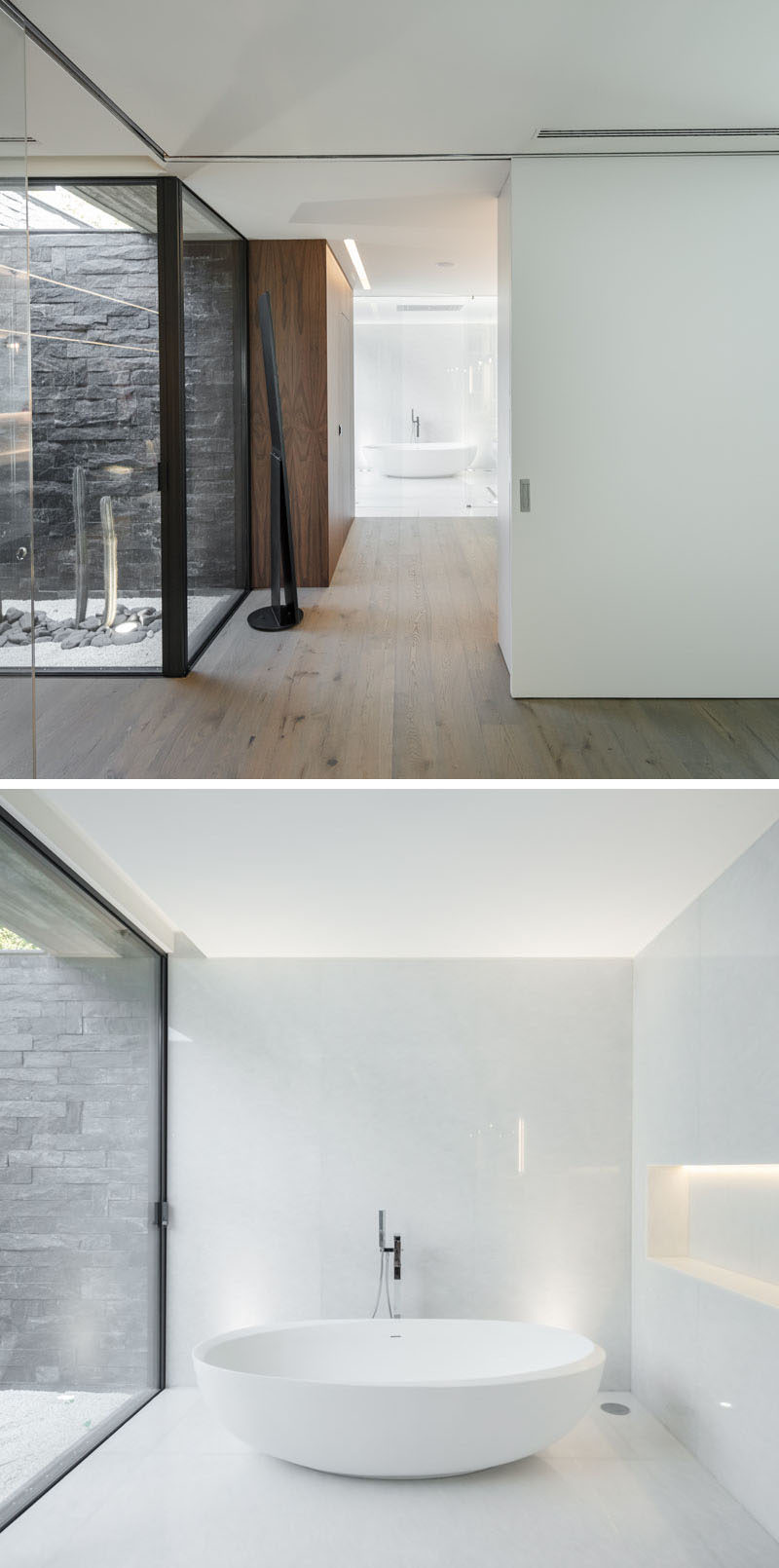 Photography by Joao Morgado – Architecture Photography | Architecture firm: TRAMA Arquitetos | Lead Architect: Bruno Leitão | Team Members: Adriano Peixoto, André Machado, Ricardo Silva, Filipe Araújo, Mariana Morais, Diogo Marques, Catarina Silva, Miguel Mesquita
---