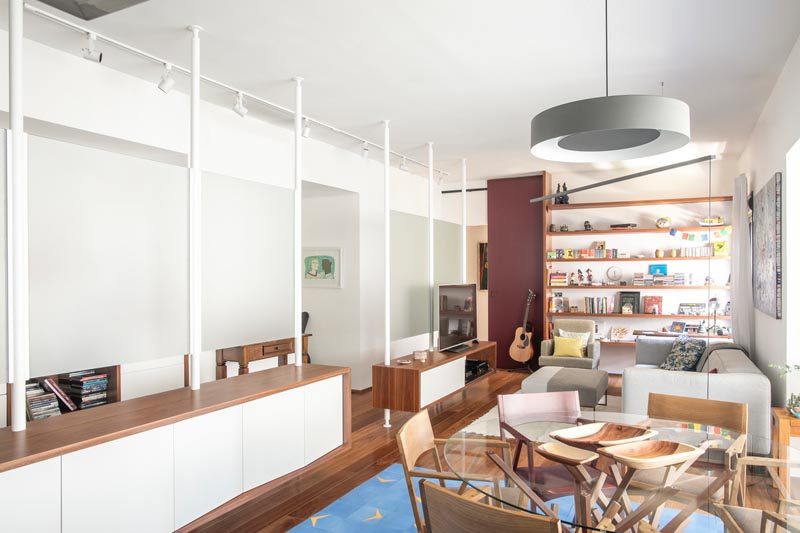 Grupo Garoa Arquitetos Associados has designed an apartment renovation in Sao Paulo, Brazil, and as part of the interior they included frosted glass partitions.

The hanging cabinet and mid-opacity frosted glass partitions define the apartment's circulation and blur out the activities from the adjacent space.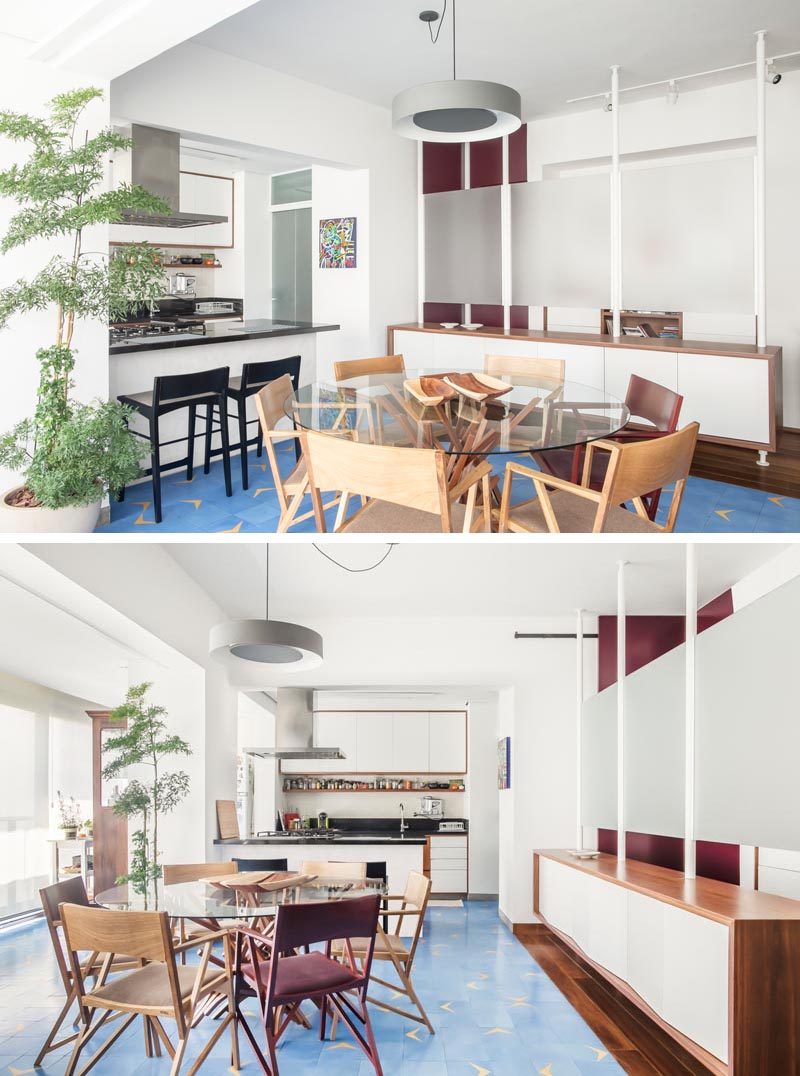 The partitions also create a hallway without blocking too much of the natural light that comes through from the windows in the open-plan social areas.

In the dining area, the hanging cabinet serves as a sideboard for trays, dishes, and cupboards, while in the living room, it supports the television and entertainment system.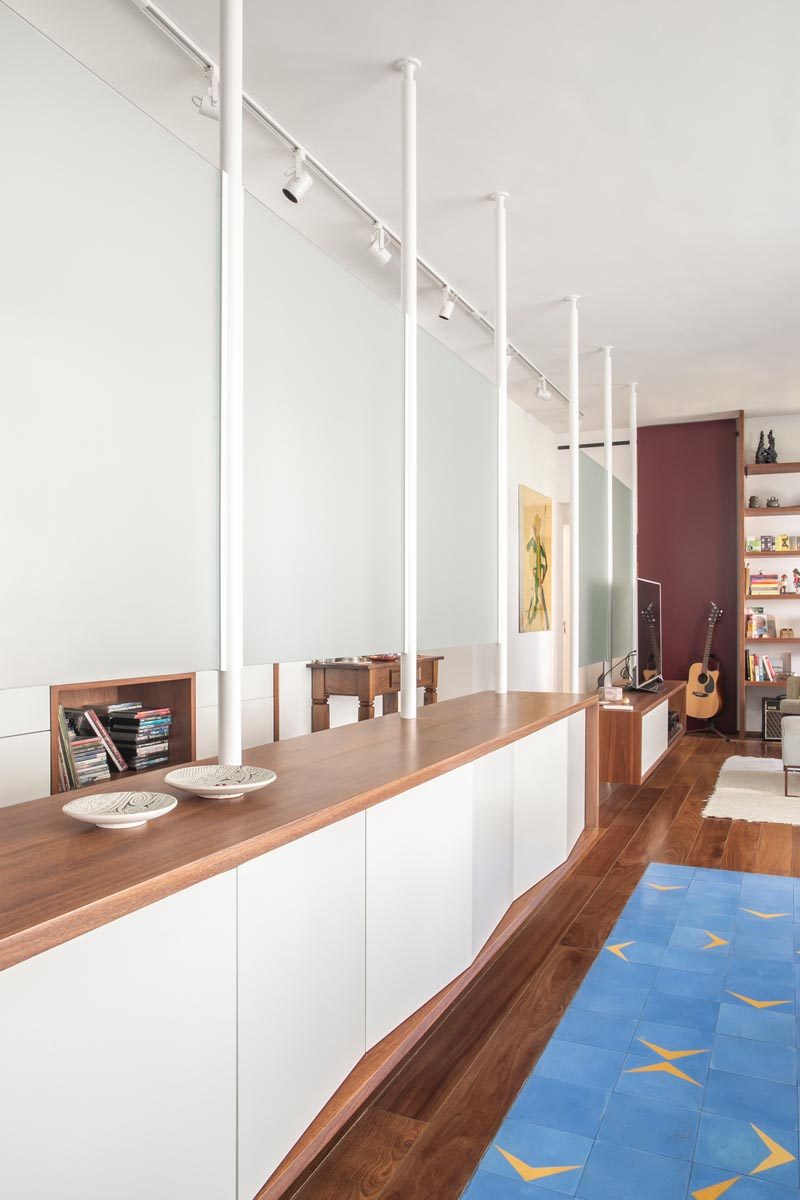 In the bedroom, there's a suspended panel that separates the sleeping area from a wall of closets, and provides a backdrop for the low cabinet.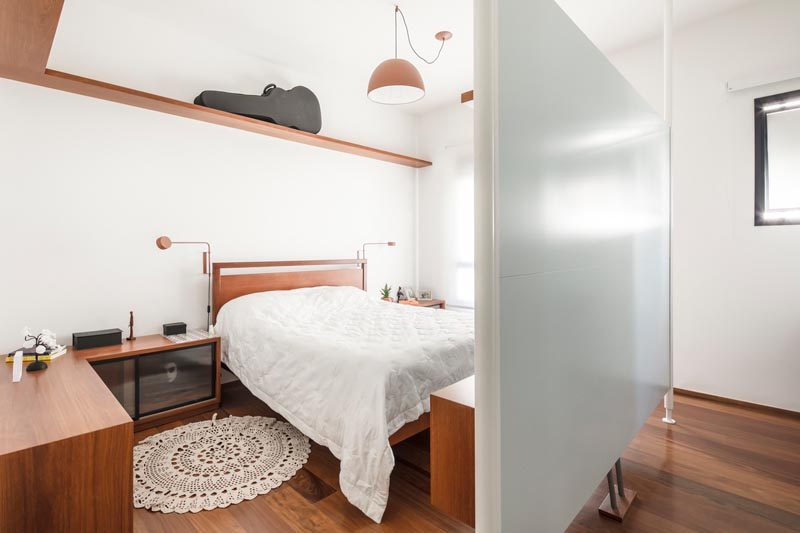 The apartment also has a home office, where a custom-designed desk fills the width of the wall, and a wood shelving unit adds a soft pop of color with yellow doors.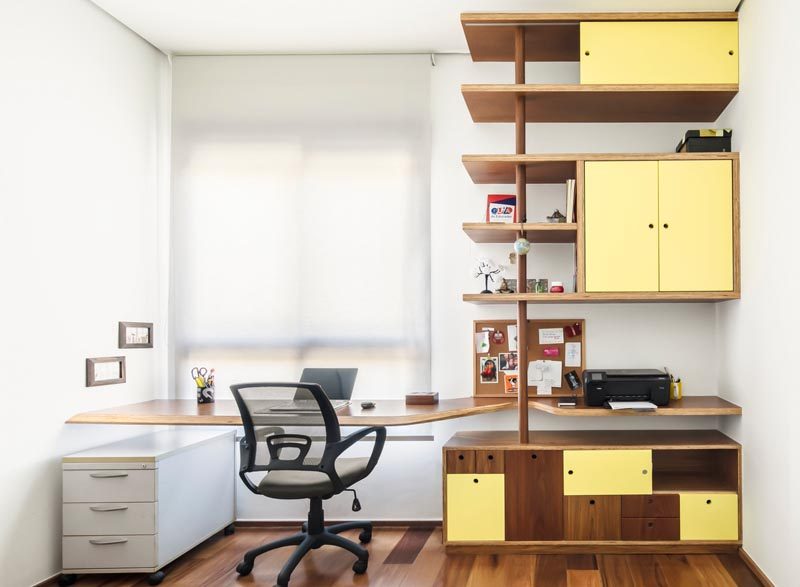 Photography by Pedro Neapolitan Silver | Architect: Grupo Garoa Arquitetos Associados – Alexandre Gervásio, Erico Botteselli, Lucas Thomé, Pedro de Bona | Contributors: Natalia Lorraine, Baptist Liene, Thais Rabbit, Vinícius Costa | Contractor: Maranhão