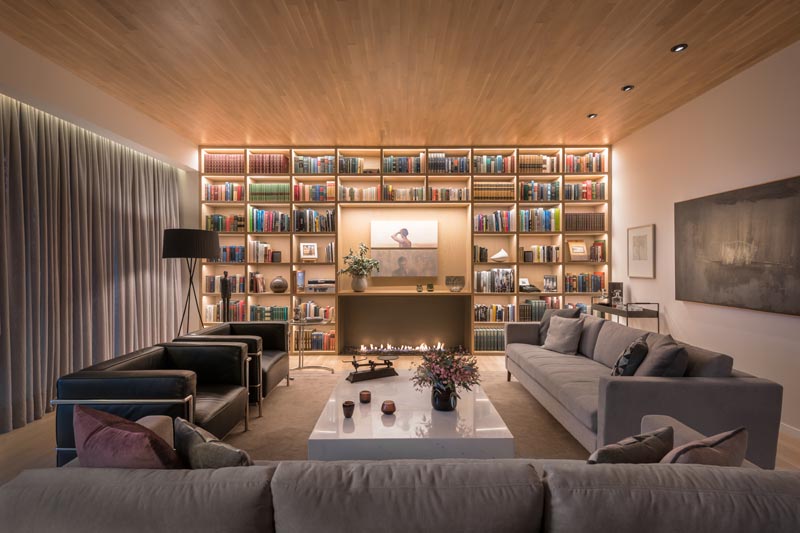 Weber Arquitectos designed a house in Mexico, where they included a living room with a full wall of custom-designed shelving with hidden lighting for every shelf.

The shelving, which has a centrally located open space for artwork and vases, also includes space for a linear fireplace.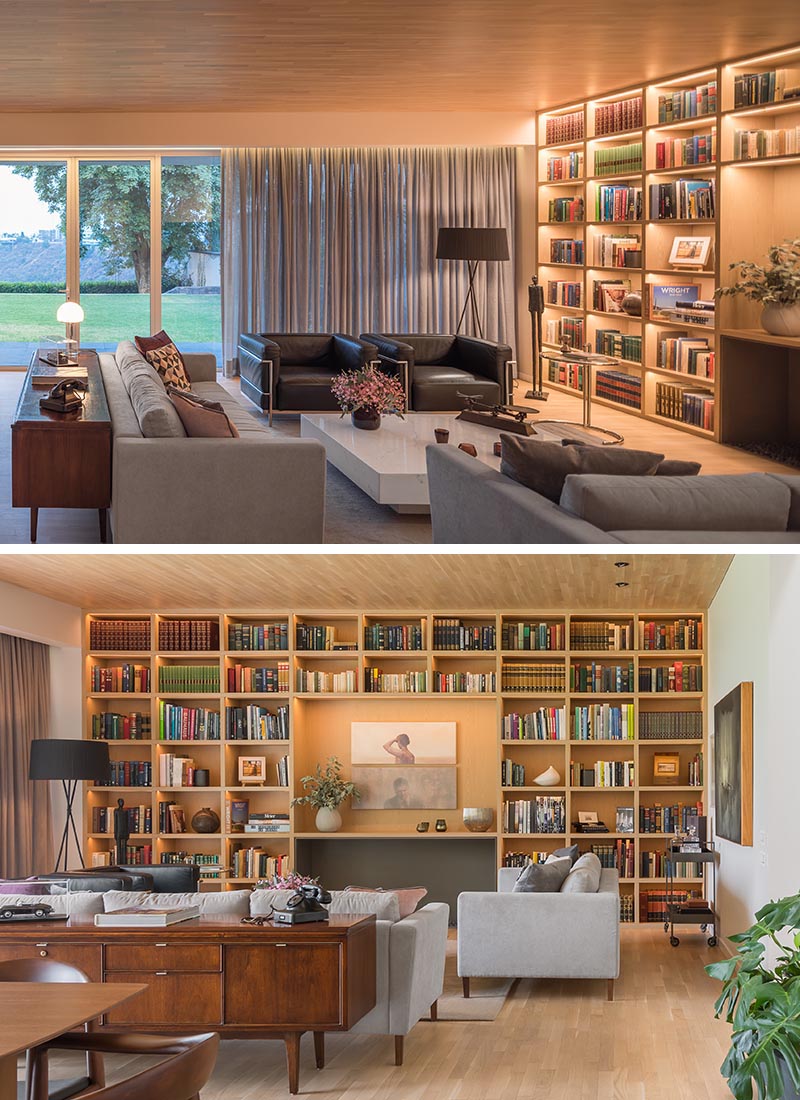 Lighting each of the boxes that make up the shelf is a single LED strip, that's been installed at the top and front of each section. This allows the displayed items to be highlighted from above, and provides an ambient glow to the living room.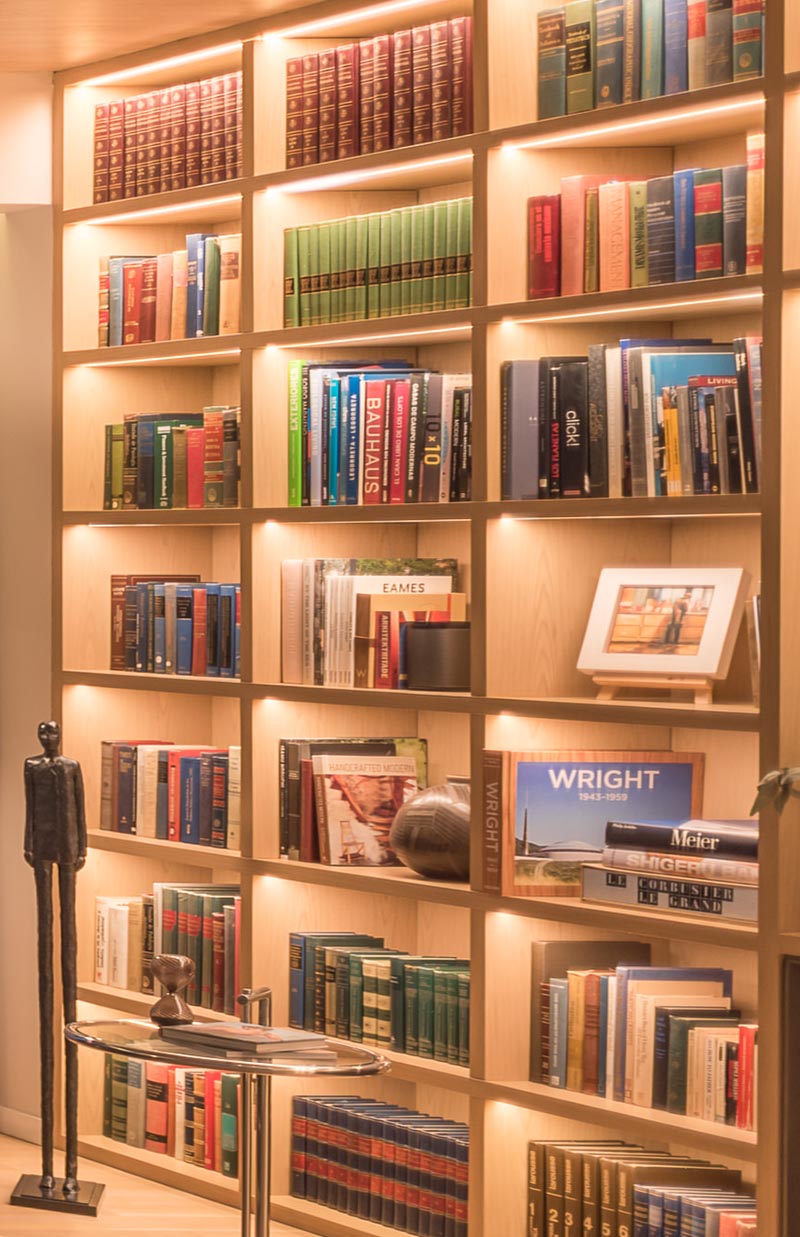 Photography: LGM Studio – Luis Gallardo | Architect: Weber Arquitectos | Lead architect: Fernando Weber, Lead interior designer: Anina Schulte-Trux | Construction Management: Gerardo Vazquez Cisneros | Design team: Javier Fernández Granados and Sara Munoz