This Furniture Collection Uses Dyed Sand To Create Landscapes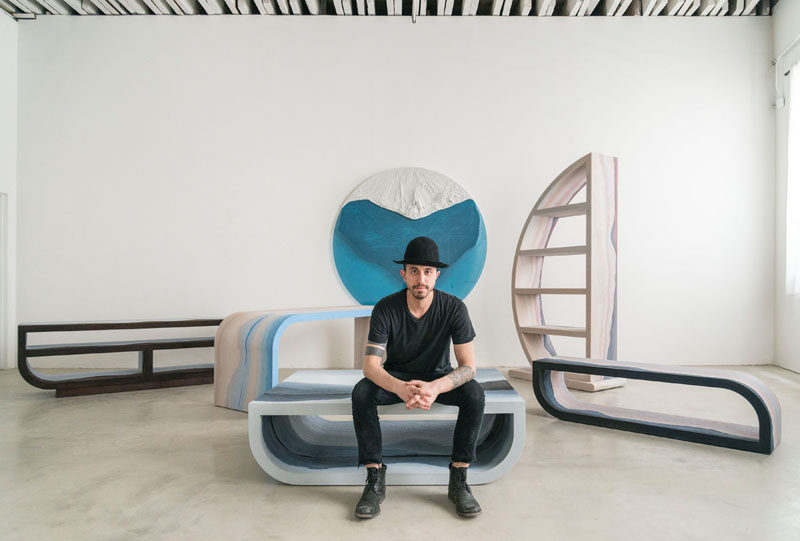 Artist and designer Fernando Mastrangelo has created the Escape Collection, a group of modern furniture pieces that look like three-dimensional landscape paintings.
Each piece is made from three materials – Silica, which composes the foreground, hand-dyed sand is used to suggest layers of earth and distant mountain ranges, and Crystalline, a translucent powdered glass, makes up the skies and bodies of water.
Let's have a look some of the pieces in the collection…
This drum stool / table is like looking at the night sky with mountains in darkness.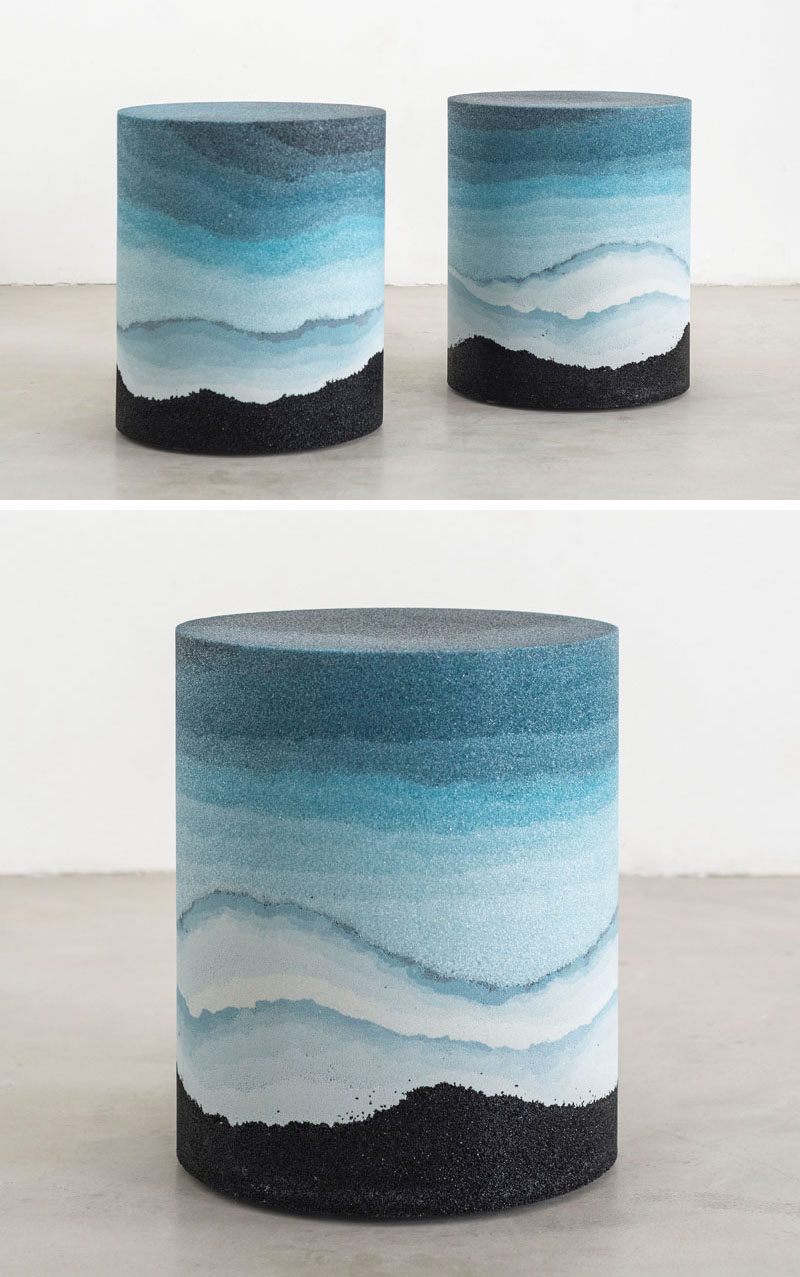 The Drum – Photography by Jacob Gossett
---
This desk, with its soft colors, almost looks like a beach, with blue ocean waters and pale tan sand.
---

---
The credenza looks like a dark desert landscape with a light blue sky.
---

---
The coffee table is similar to a lake surrounded by mountains that also reflect in the water.
---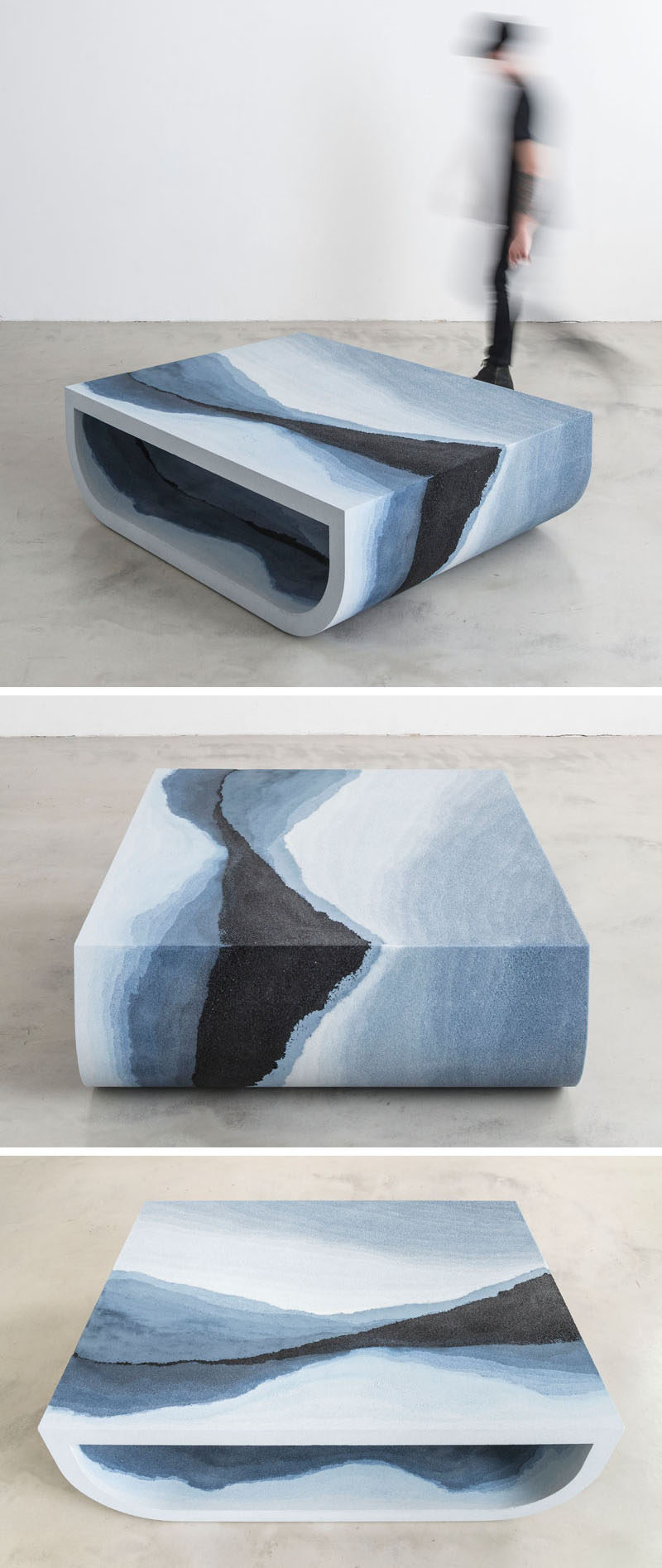 ---
The bench, with its dark base, blues and purples, is like the sun setting over a mountain range.
---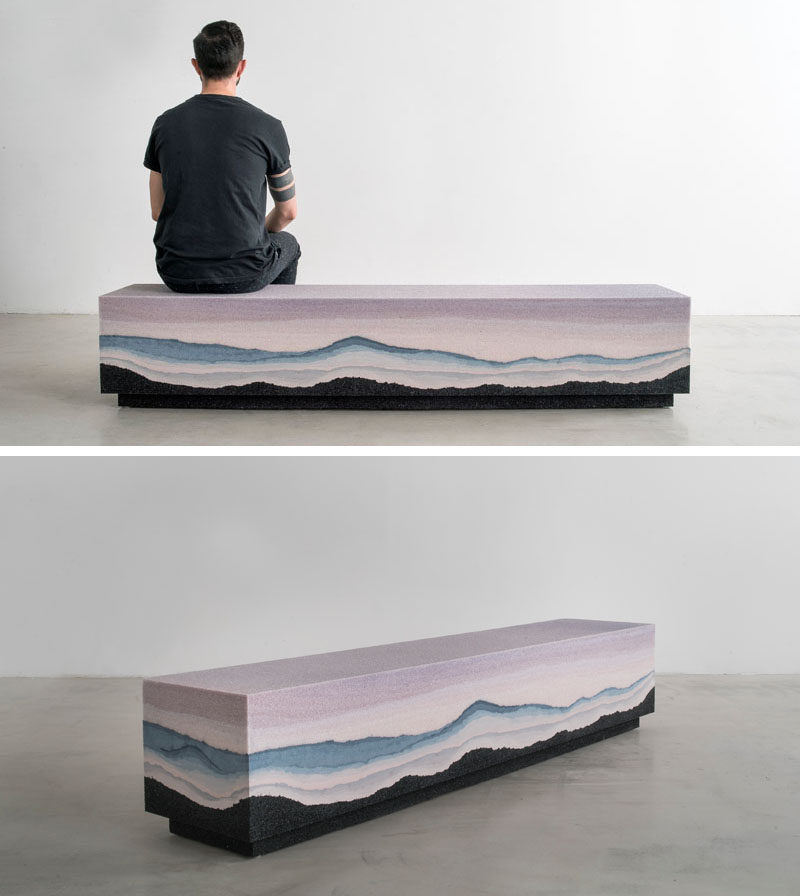 Photography by Jacob Gossett
---
This desk appears to different shades of the sky combined with an uneven landscape.
---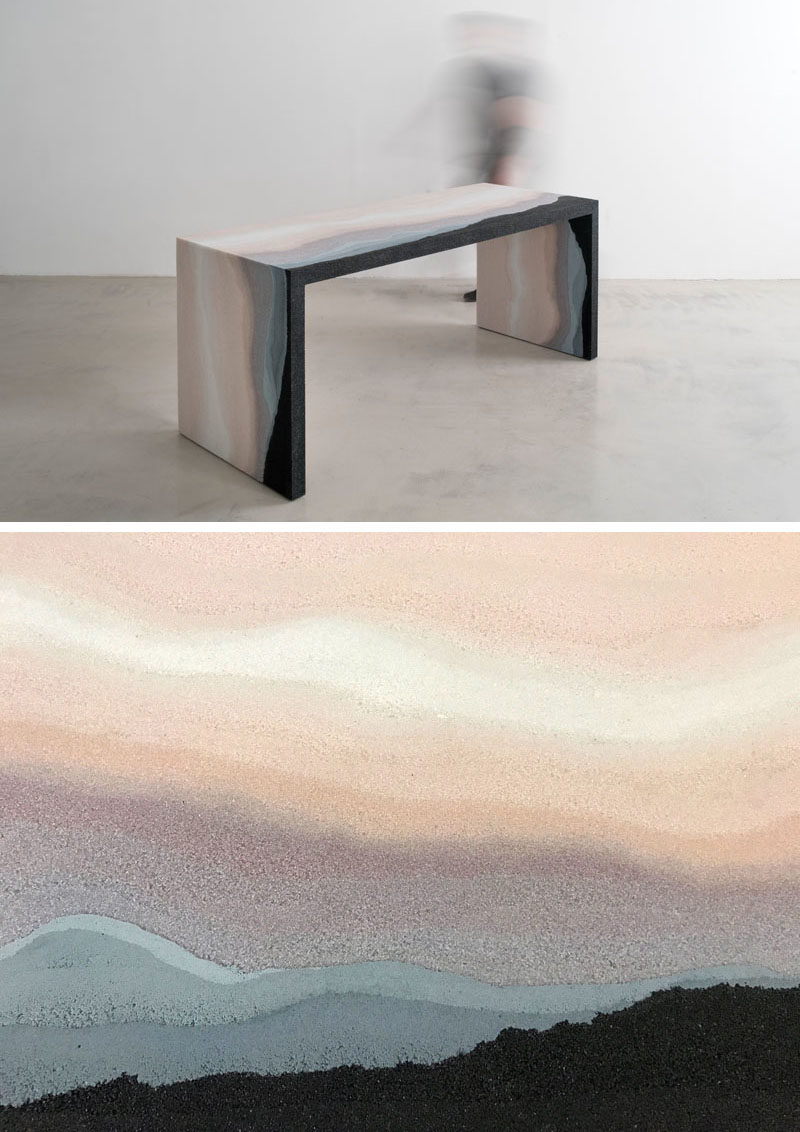 Photography by Jacob Gossett
---
The mirror, which has the sand layered on top of the mirror, is like a mountain range.
---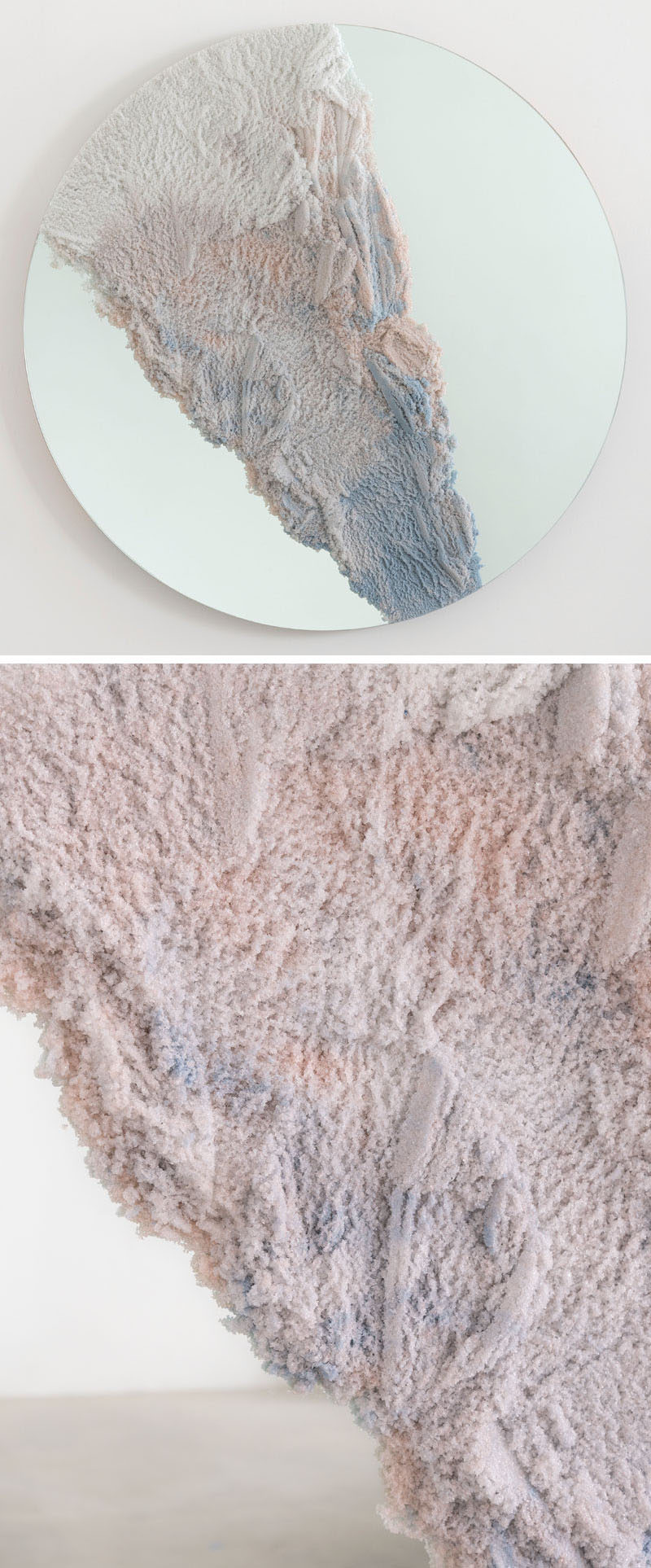 Photography by Jacob Gossett
---
Get the contemporist daily email newsletter – sign up here