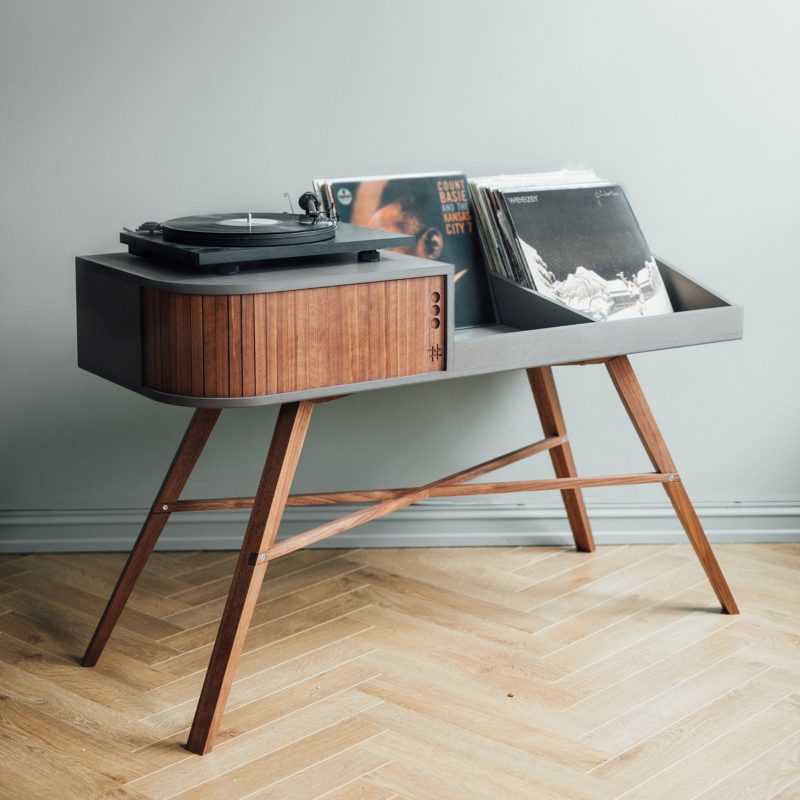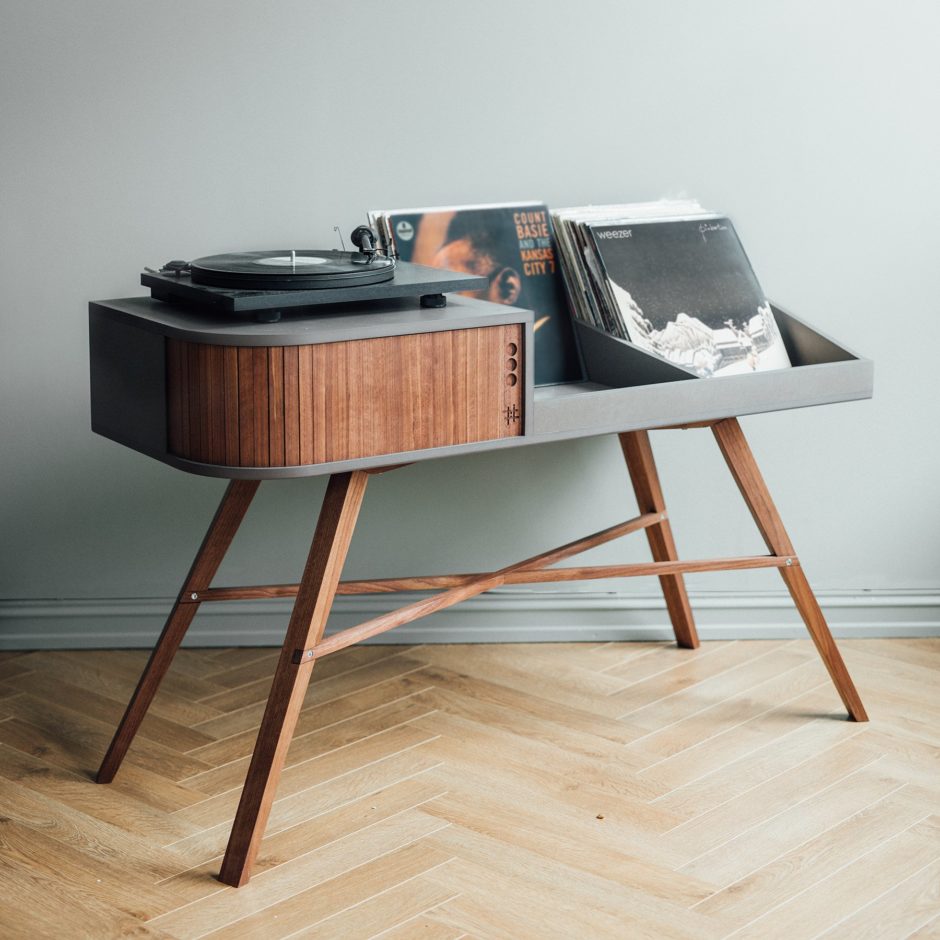 Norwegian furniture brand HRDL, has designed the Vinyl Table, a modern console that shows off a turntable and displays your record collection.
Handmade in their studio using oak and a moisture resistant wood fiber panel, the console allows for storage of 200 12″ inch LPs.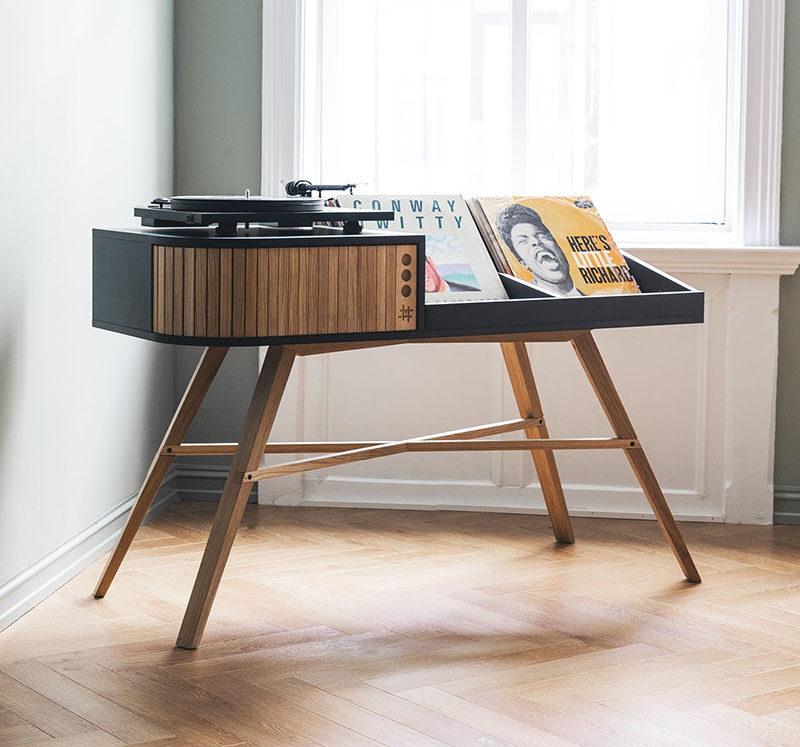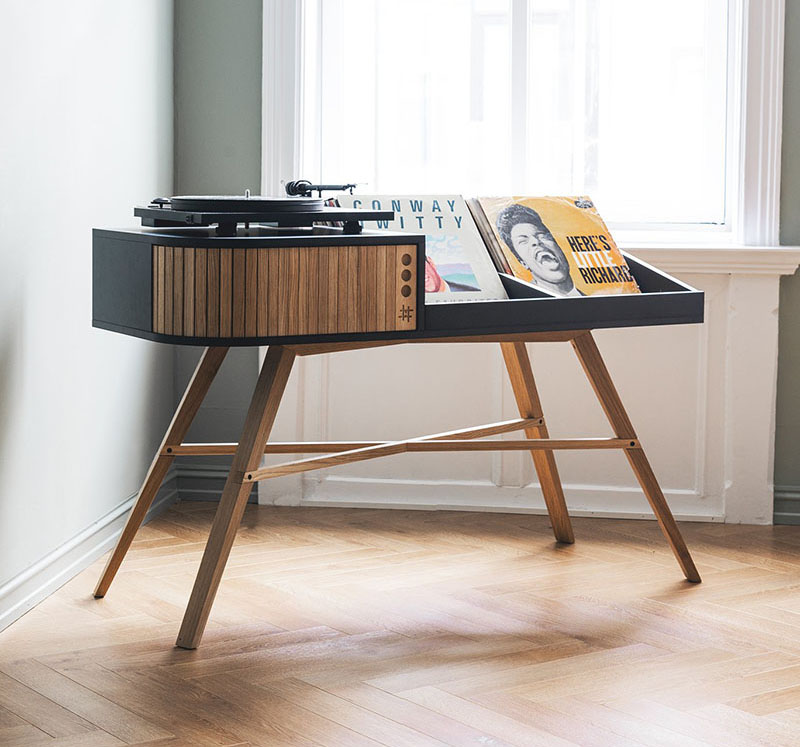 ---
It also includes cabinet space to place your receiver or amplifier, while the backside of the cabinet has two 65mm holes for cable management.
---