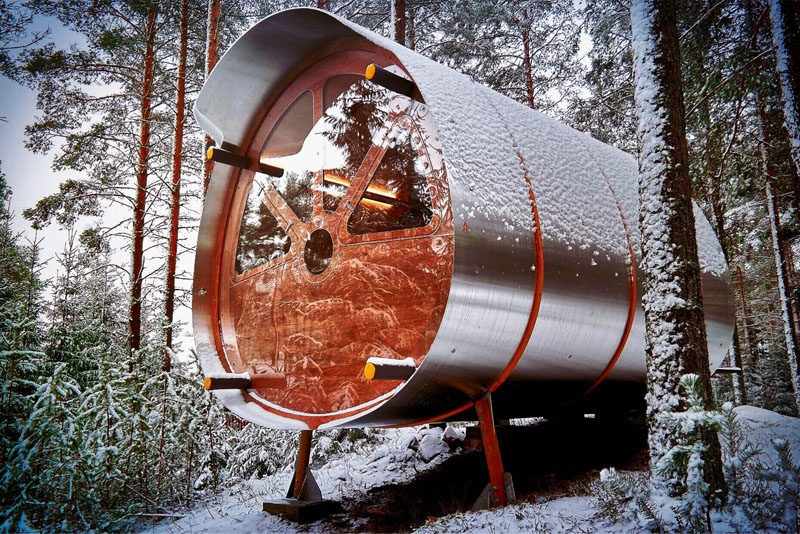 British company Tree Tents has created Fuselage, a contemporary take on the traditional off-grid woodland cabin, that they designed to be flat-packed.
Tree Tents worked out that by making their structures flat-pack they could be 'greener' in manufacturing, transportation and construction, minimizing impact to the surrounding ecology on site. Assembling the structure from kit form means it's easy to replace and repair parts of the Fuselage should they become damaged.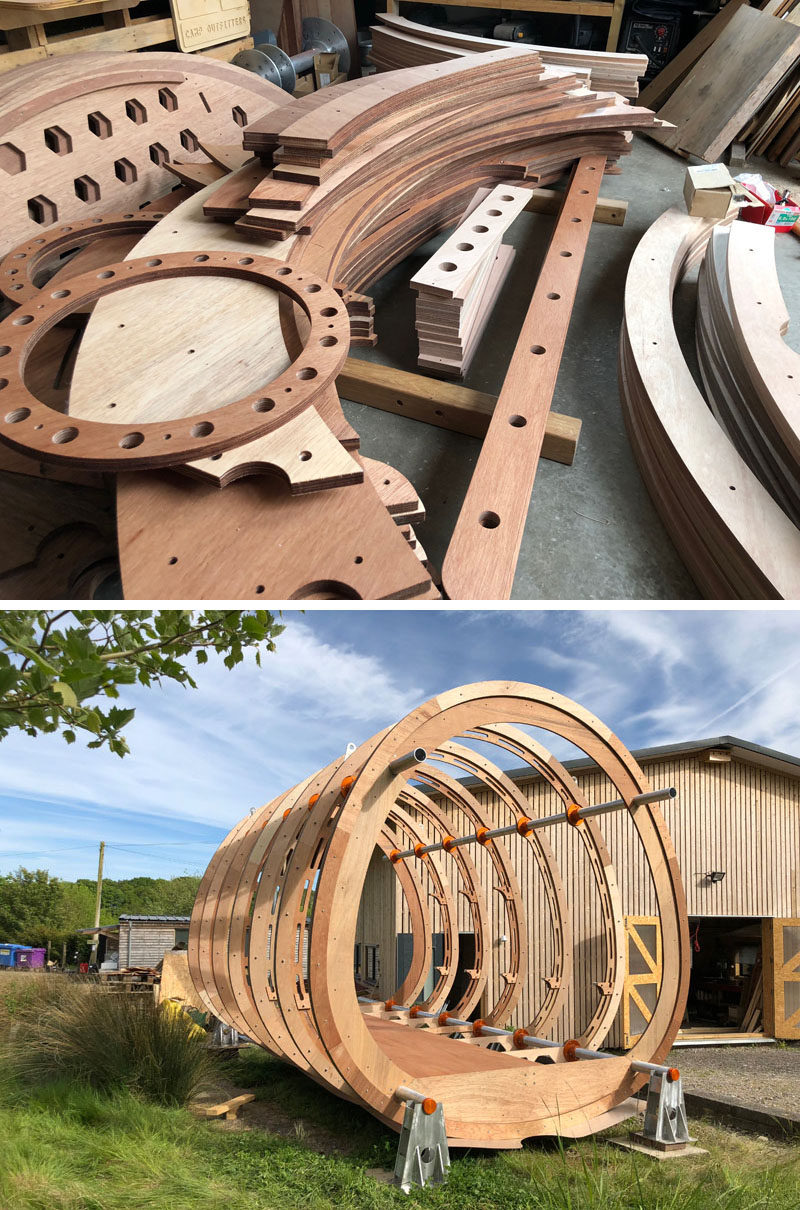 Photography by Tree Tents
---
Fuselage is made from locally-sourced, recyclable materials and can either be suspended from trees or mounted on stilted feet, which removes the need for large foundations.
---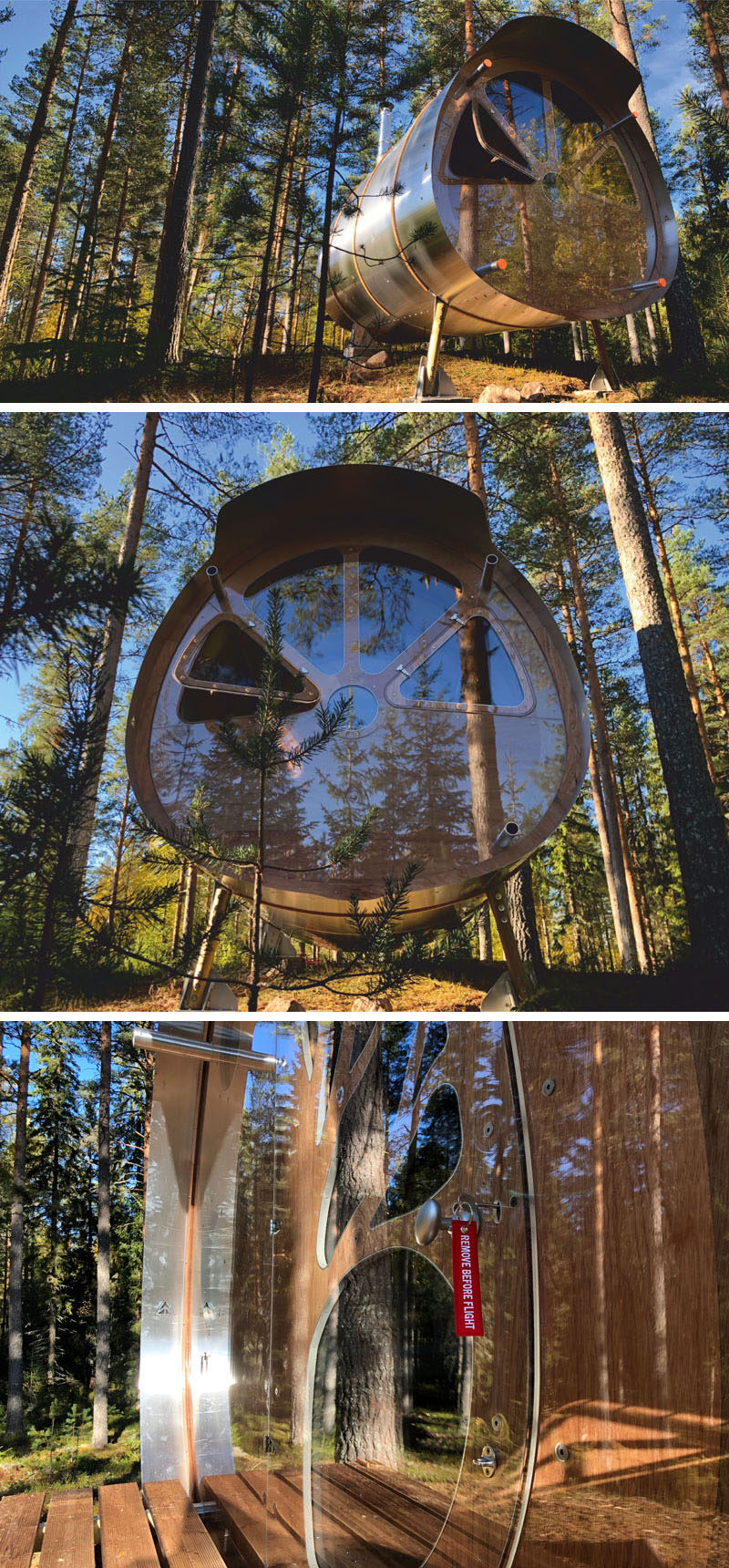 Photography by Tree Tents
---
Measuring 3x5m (9×16 feet), the interior of the cabin is filled with adaptable furniture, which maintains the minimalist feel and provides plenty of functionality. The wooden interior and the calming warmth of the wood stove creates a homely space, while large windows frame the views.
---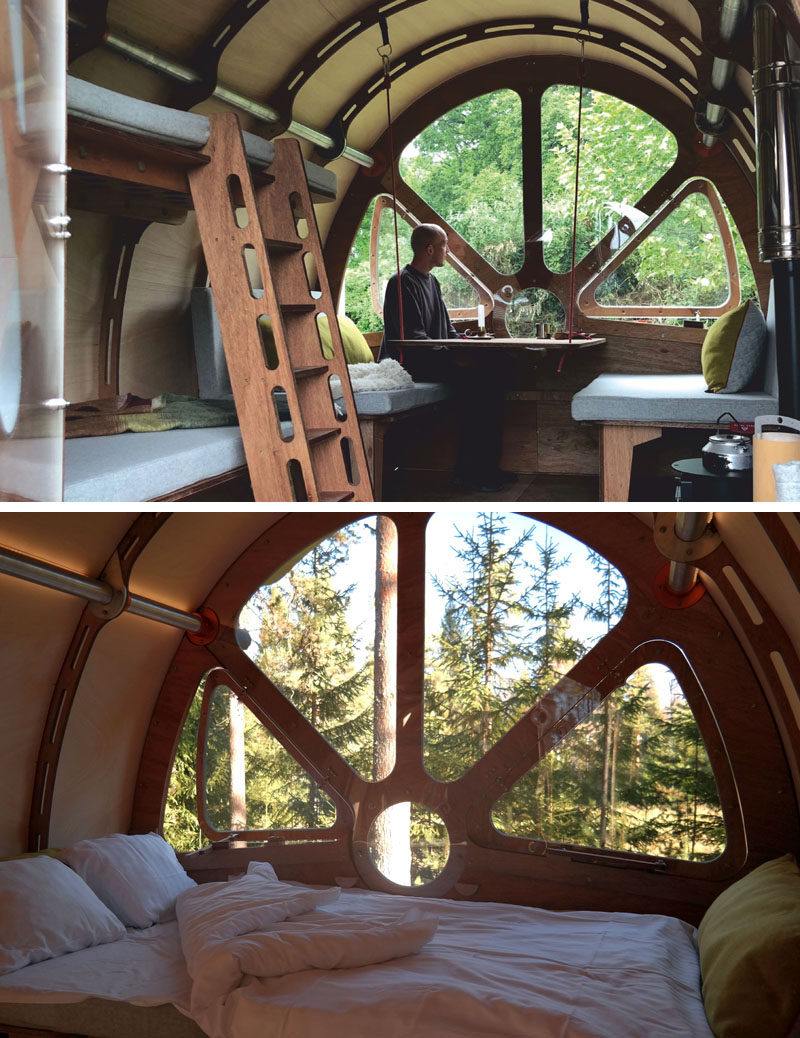 Photography by Tree Tents (top photo) and Nasets Marcusgard (bottom photo)
---