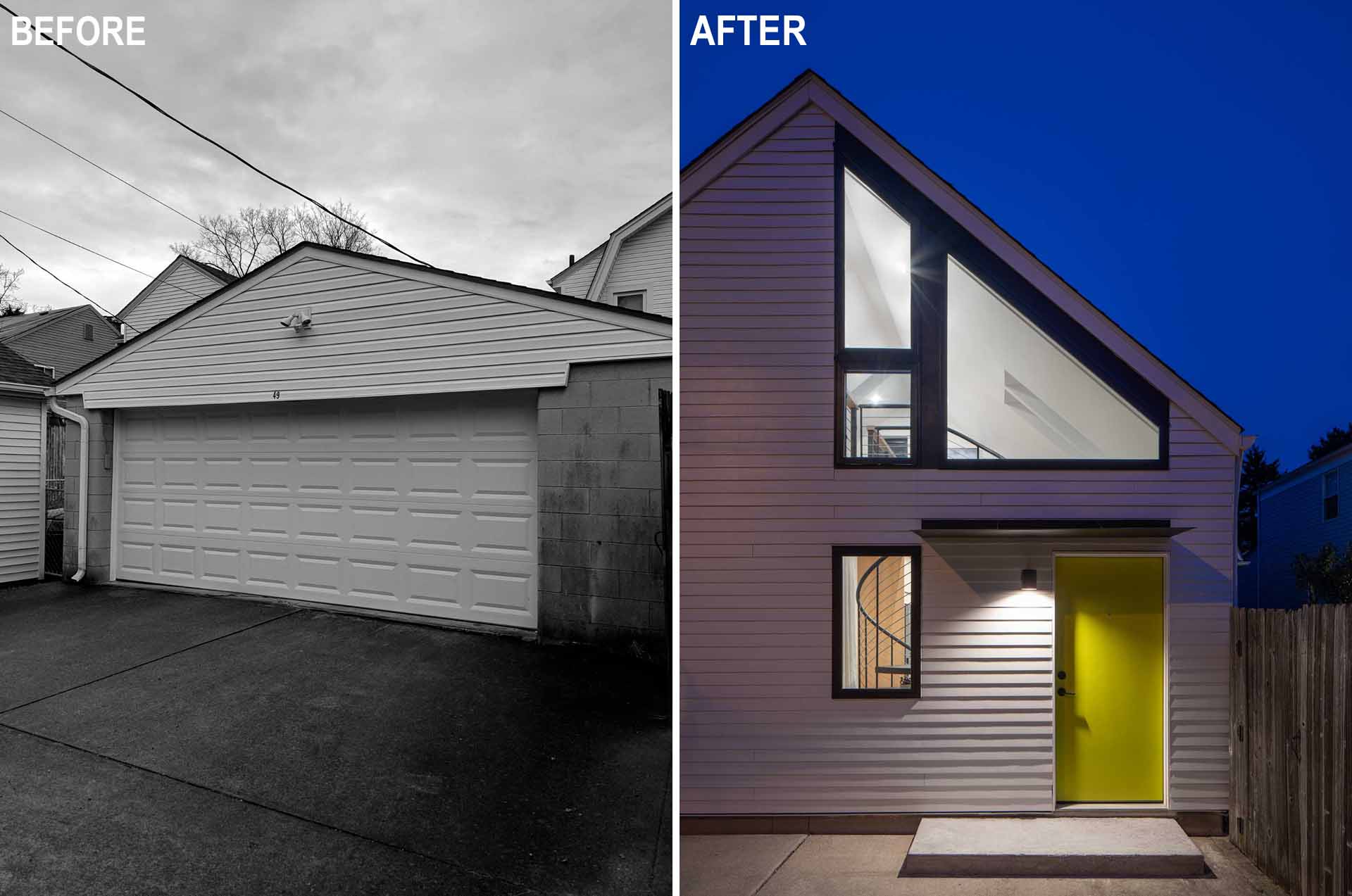 YR Architecture + Design has shared photos of a modern 575 square foot (53 sqm) live/work studio in Columbus, OH, that was once a 2-car garage.
The homeowners were determined for their two-car garage to be an asset, with the couple seeking to maximize their property, and at the same time, offer options for leasing out, a design studio, or a guest house.
Here's what the garage exterior looked like before the remodel.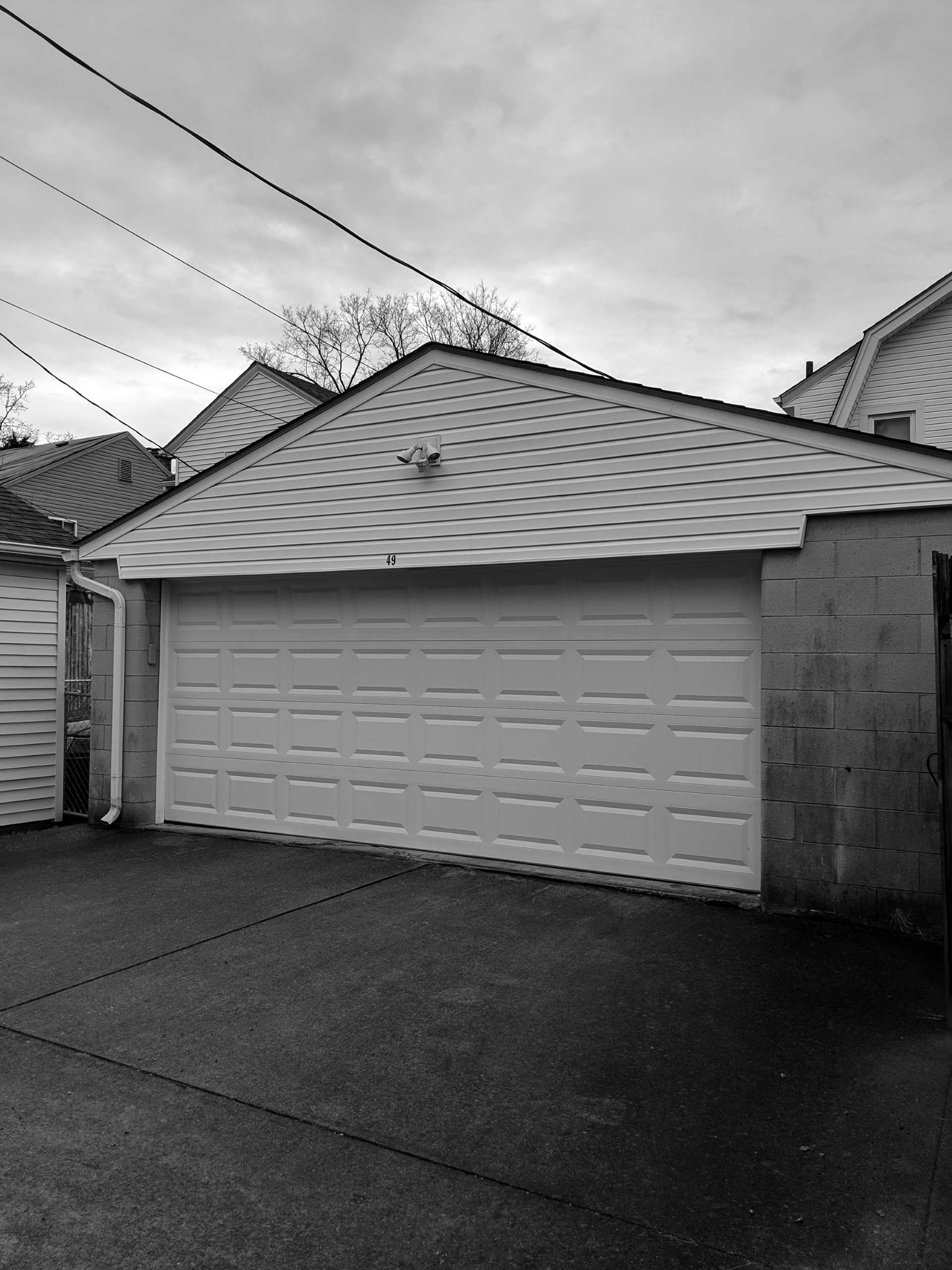 The designers decided to add height to the garage, turning it into a studio apartment with a loft. The white exterior is accented by black window frames and a bright yellow door.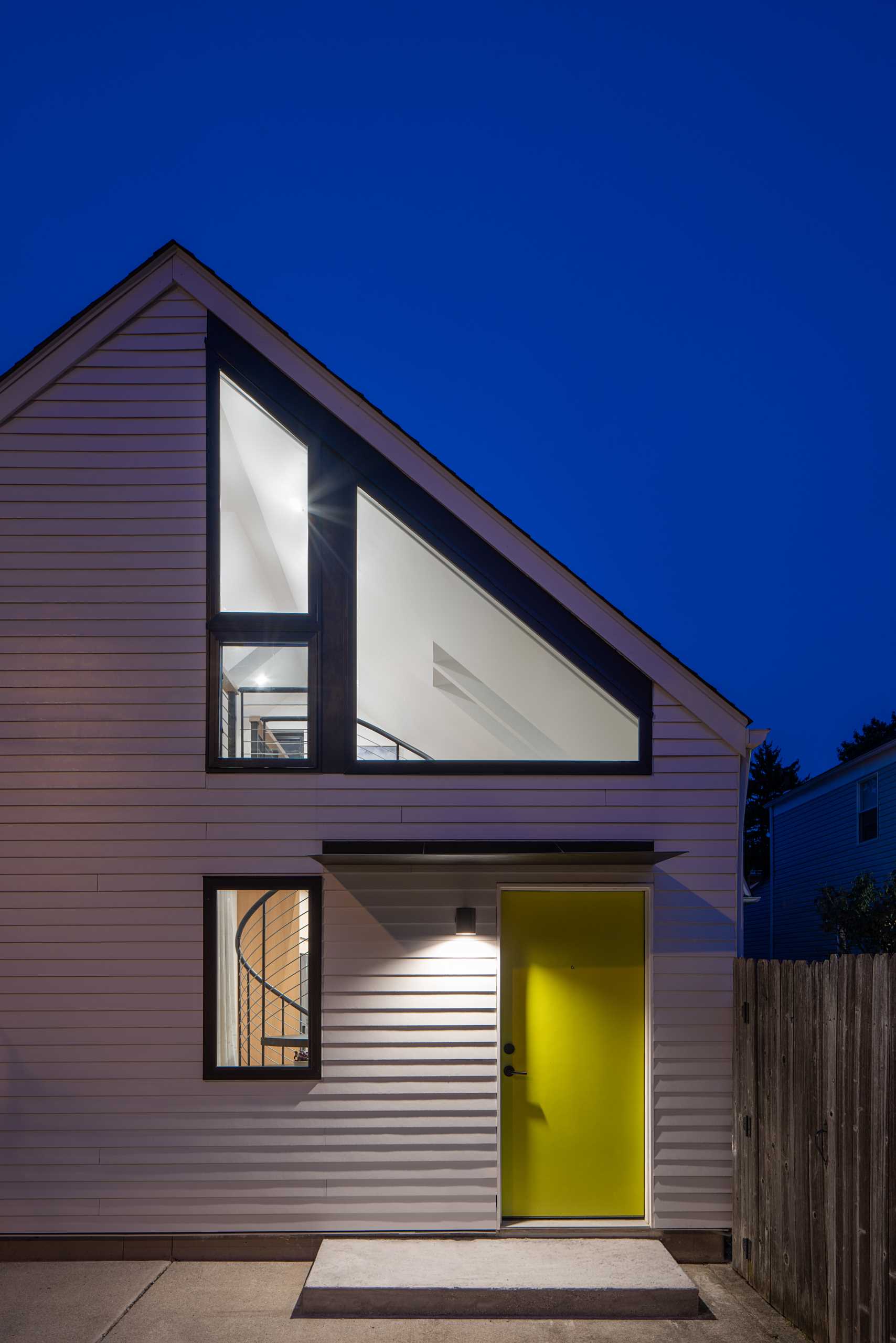 The 'before' interior of the garage had cinder block walls and exposed wood rafters.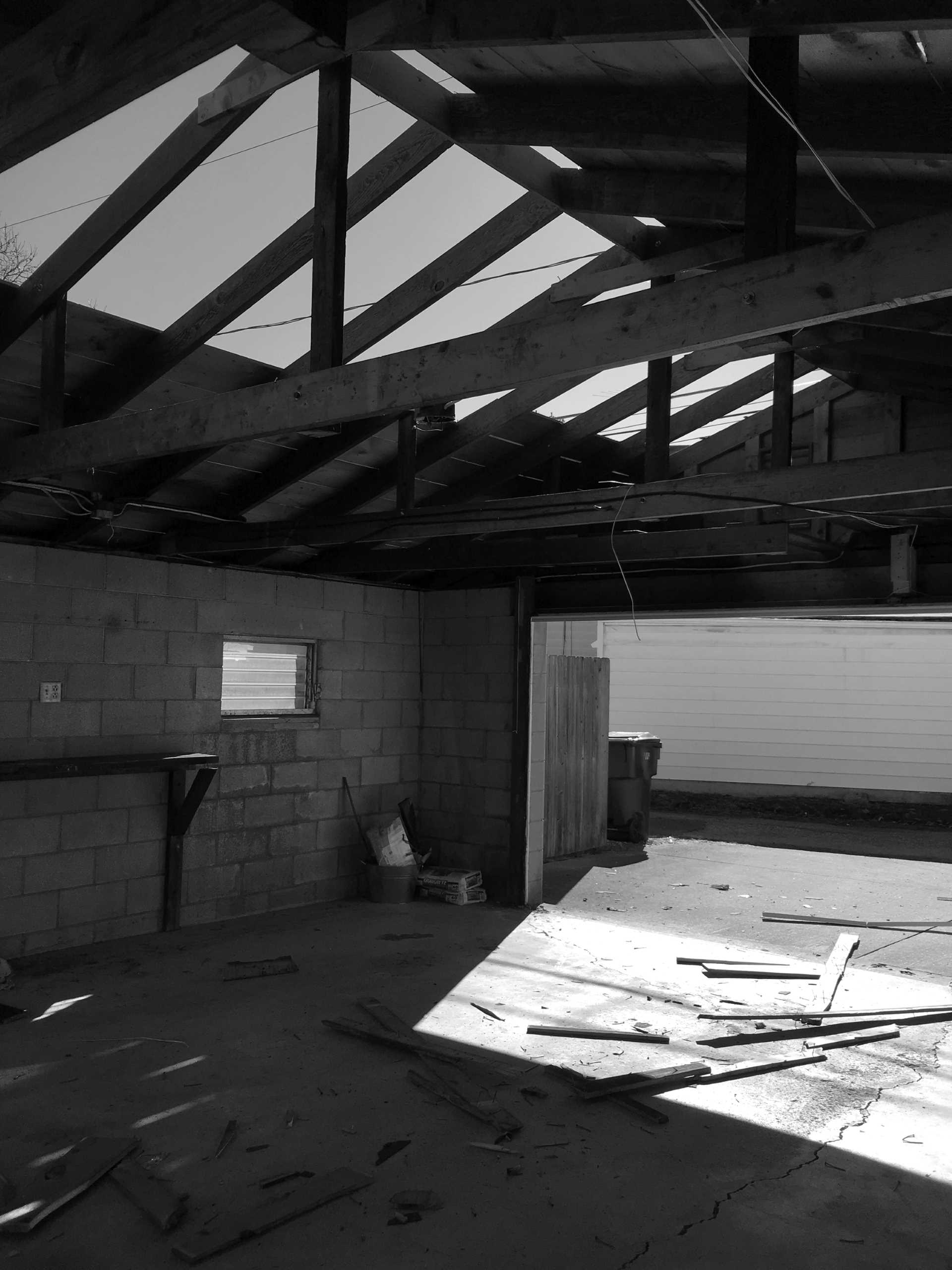 Stepping inside the updated ADU (accessory dwelling unit), there's a small seating area that faces the patio, while the windows are shaped to follow the roofline.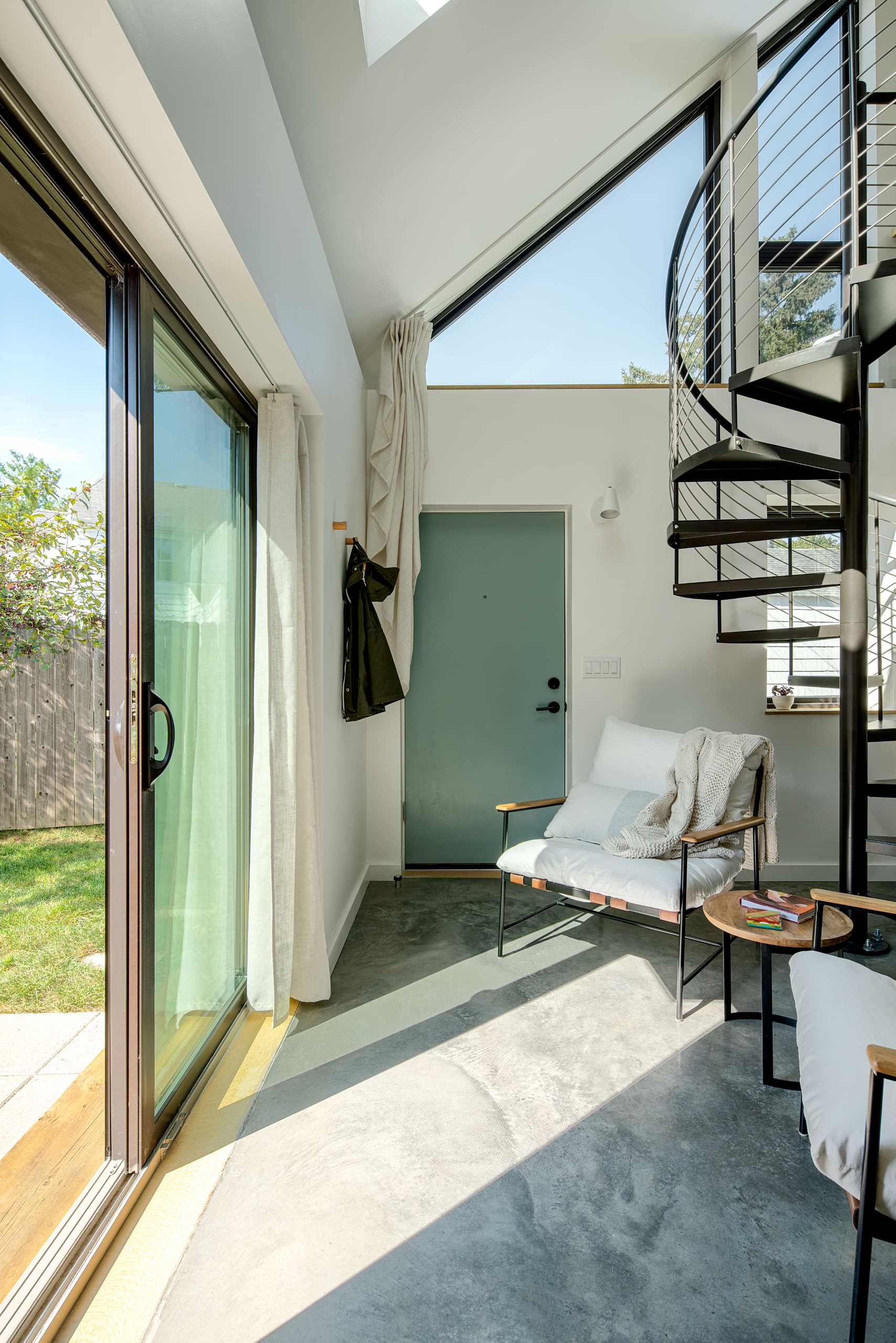 Further into the apartment is a full kitchen with wood cabinetry and white countertops. Multiple windows allow natural light to fill the space.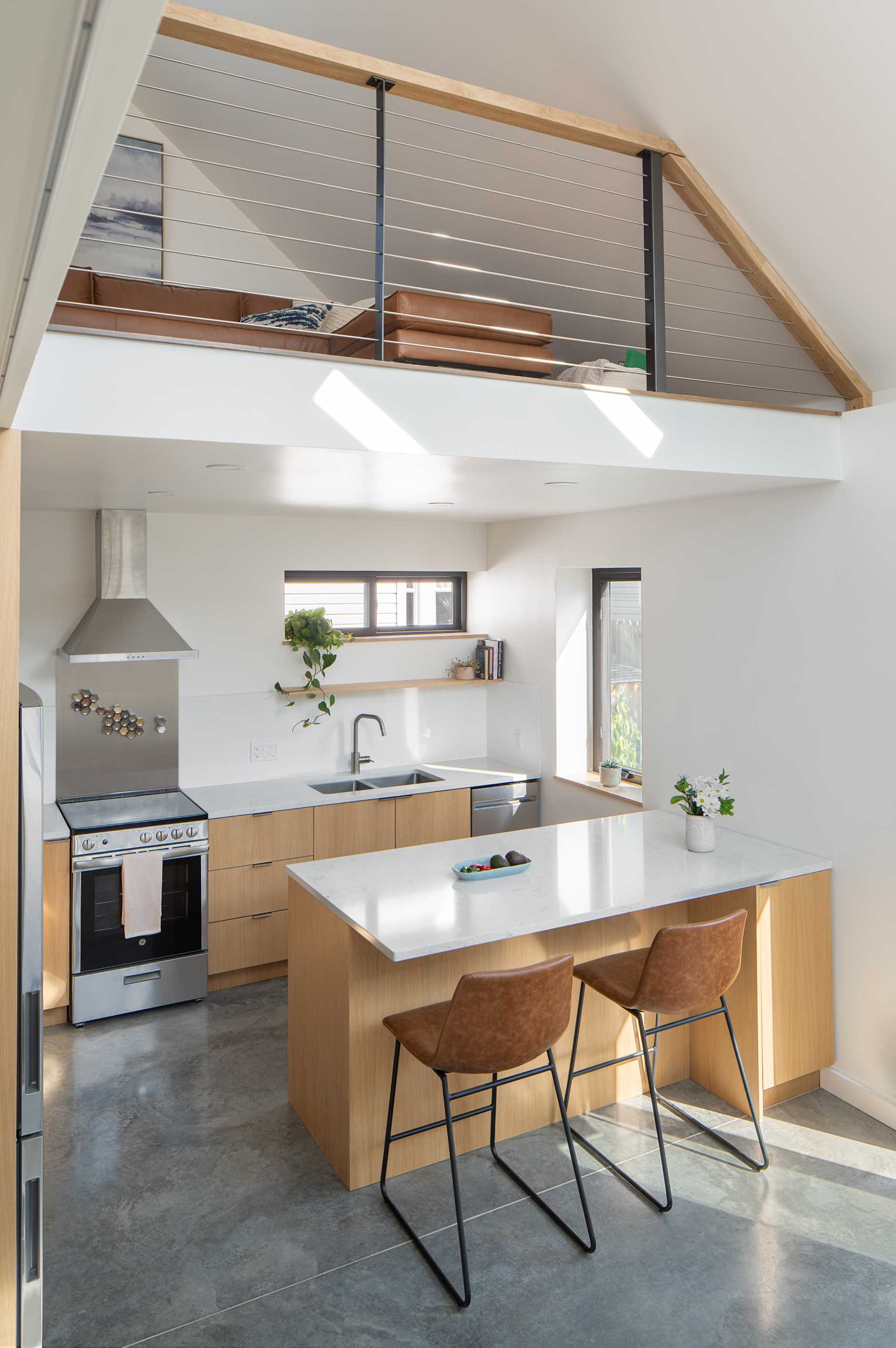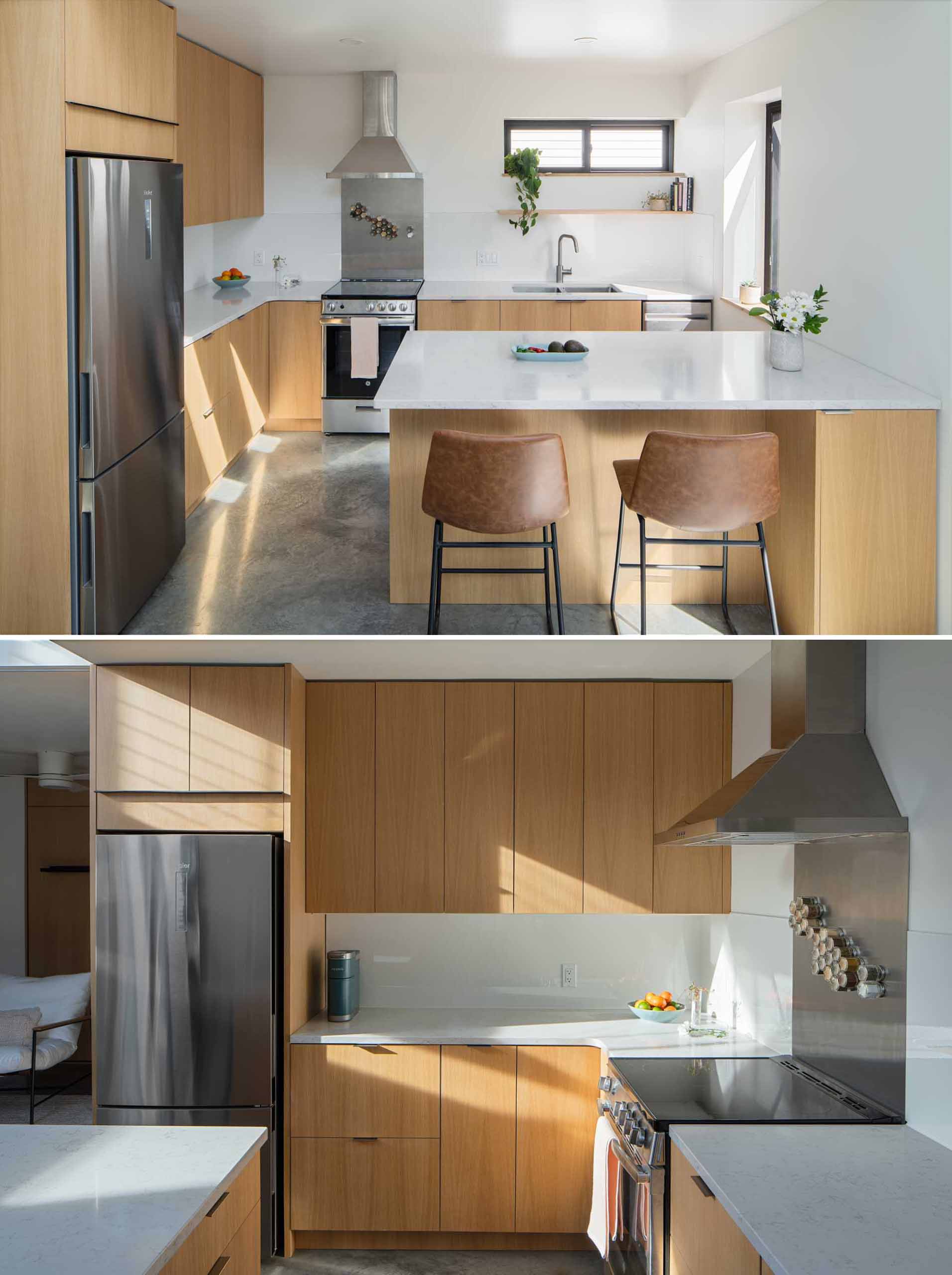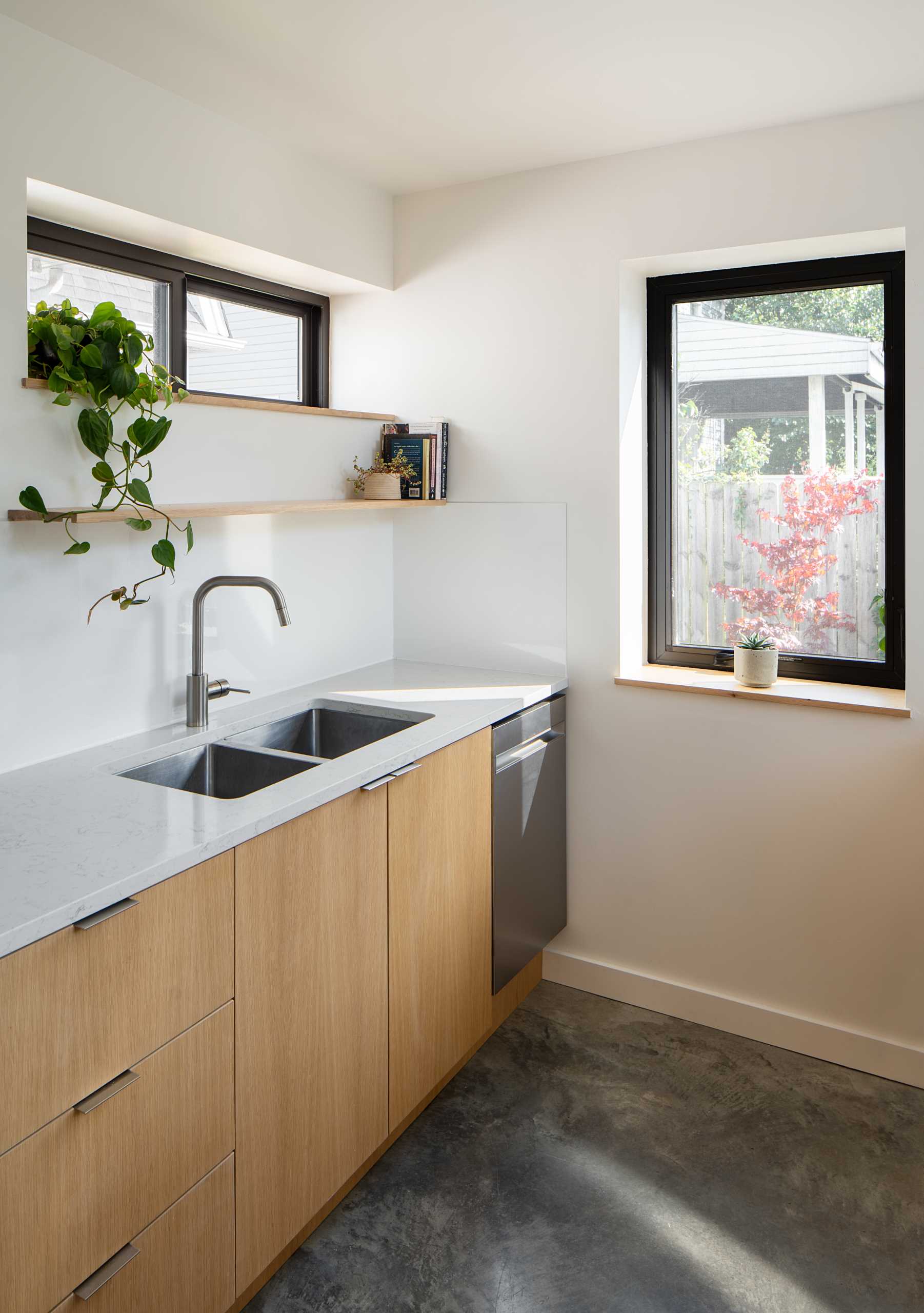 Between the front door and the kitchen, there's an open room with seating and a wall of storage that acts as a closet.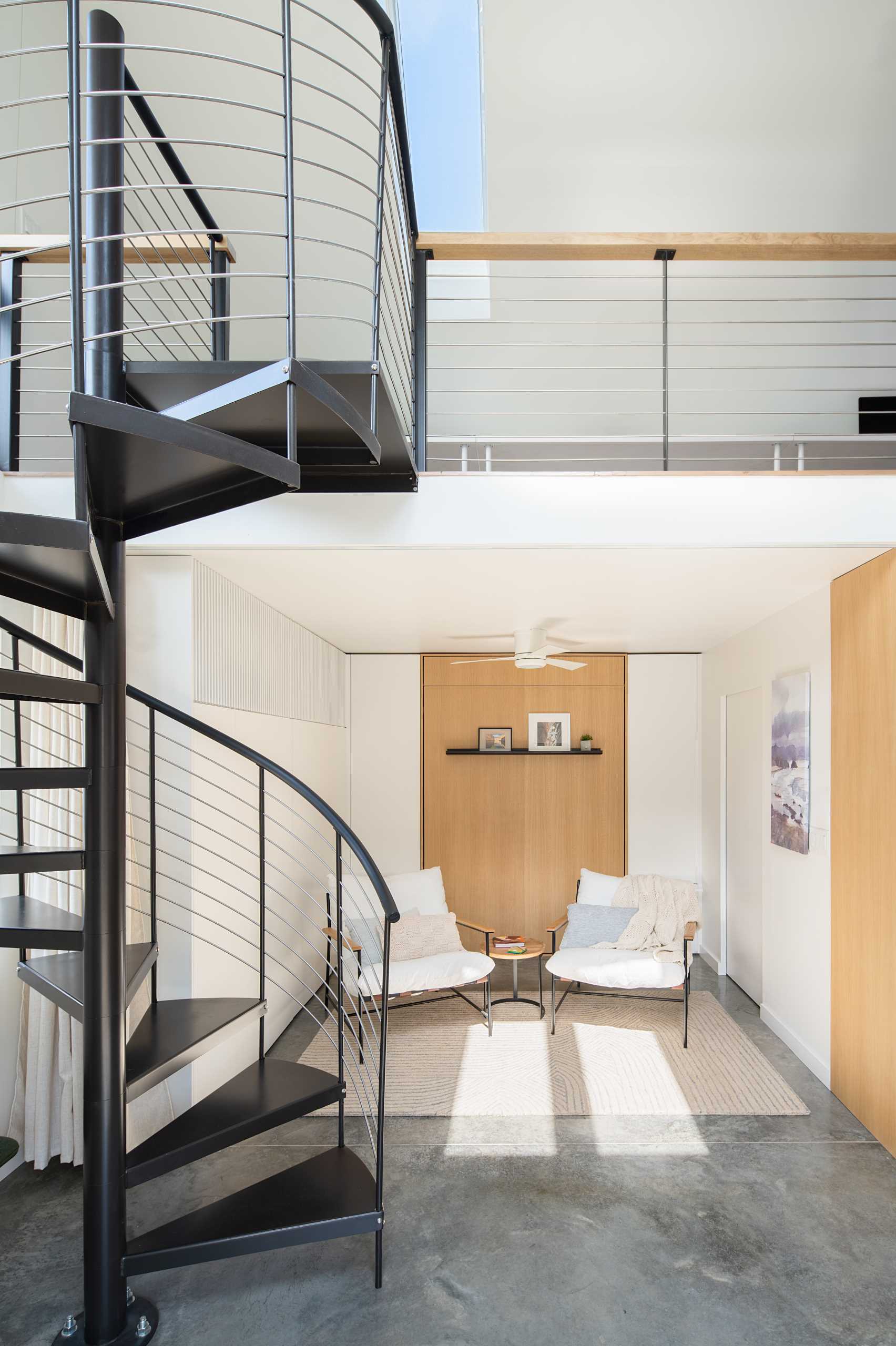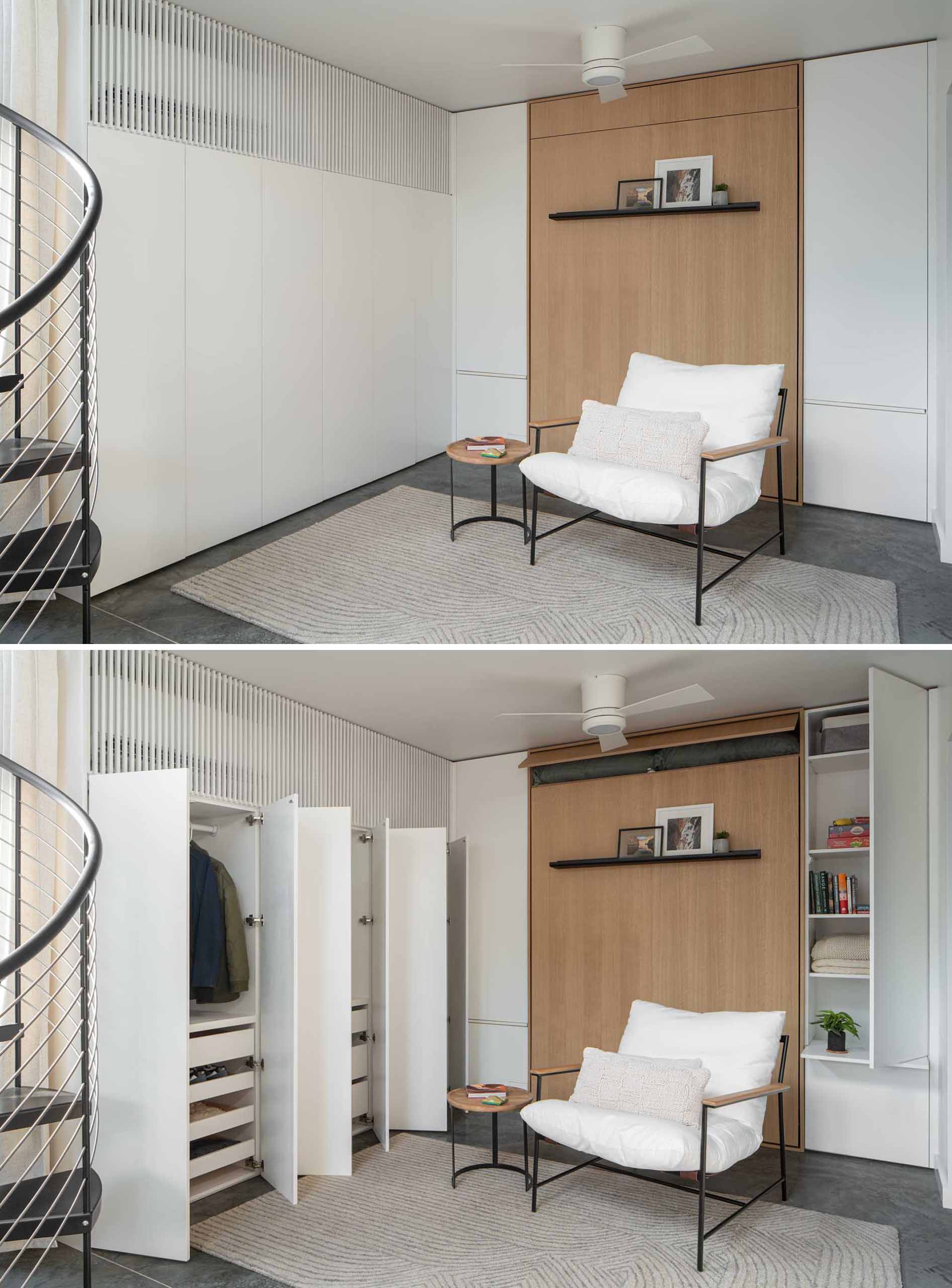 The wood accent wall hides a fold-down bed, while a curtain allows the space to be turned into a bedroom.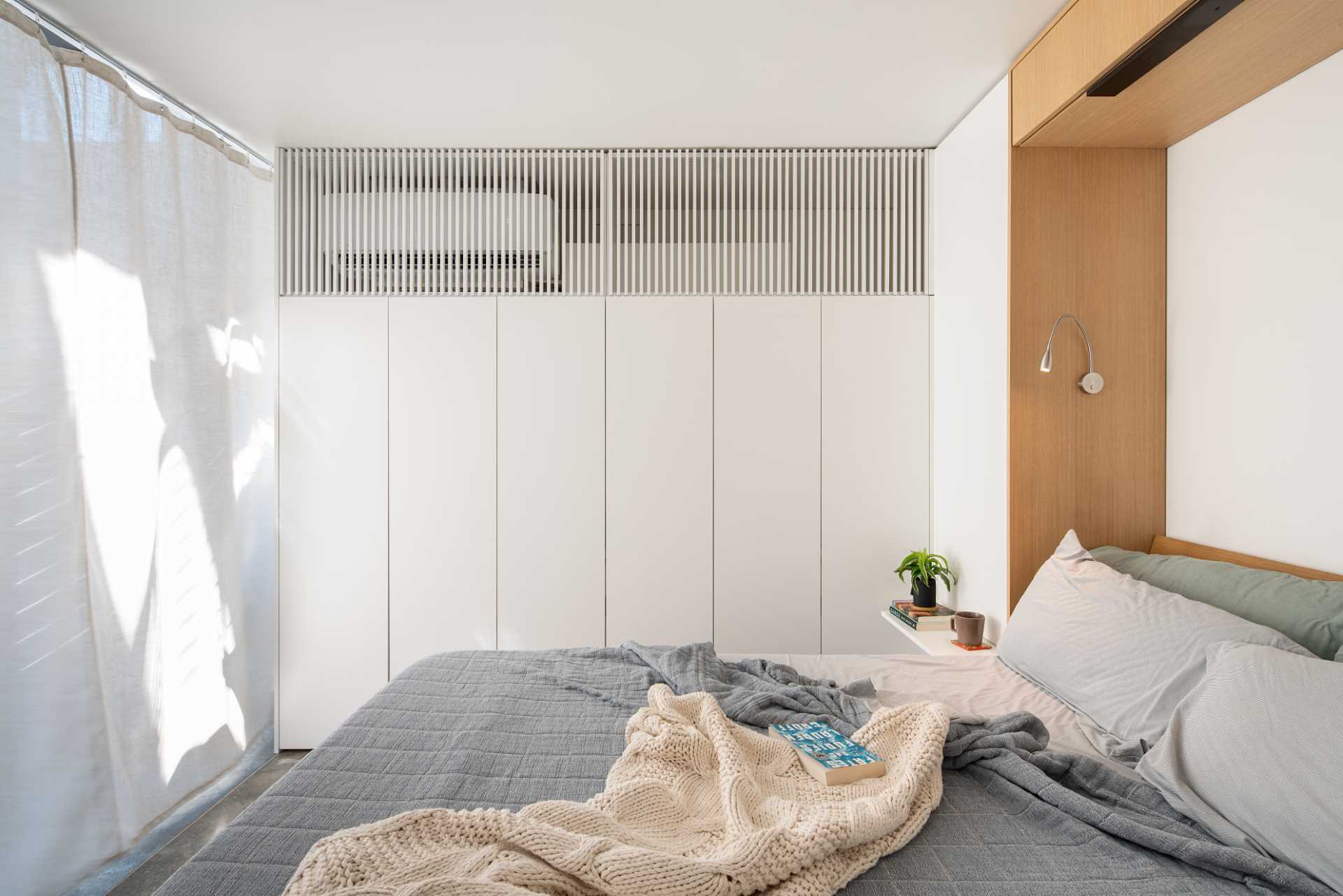 An en-suite bathroom has a wood vanity and storage cabinet, and a walk-in shower with black accents.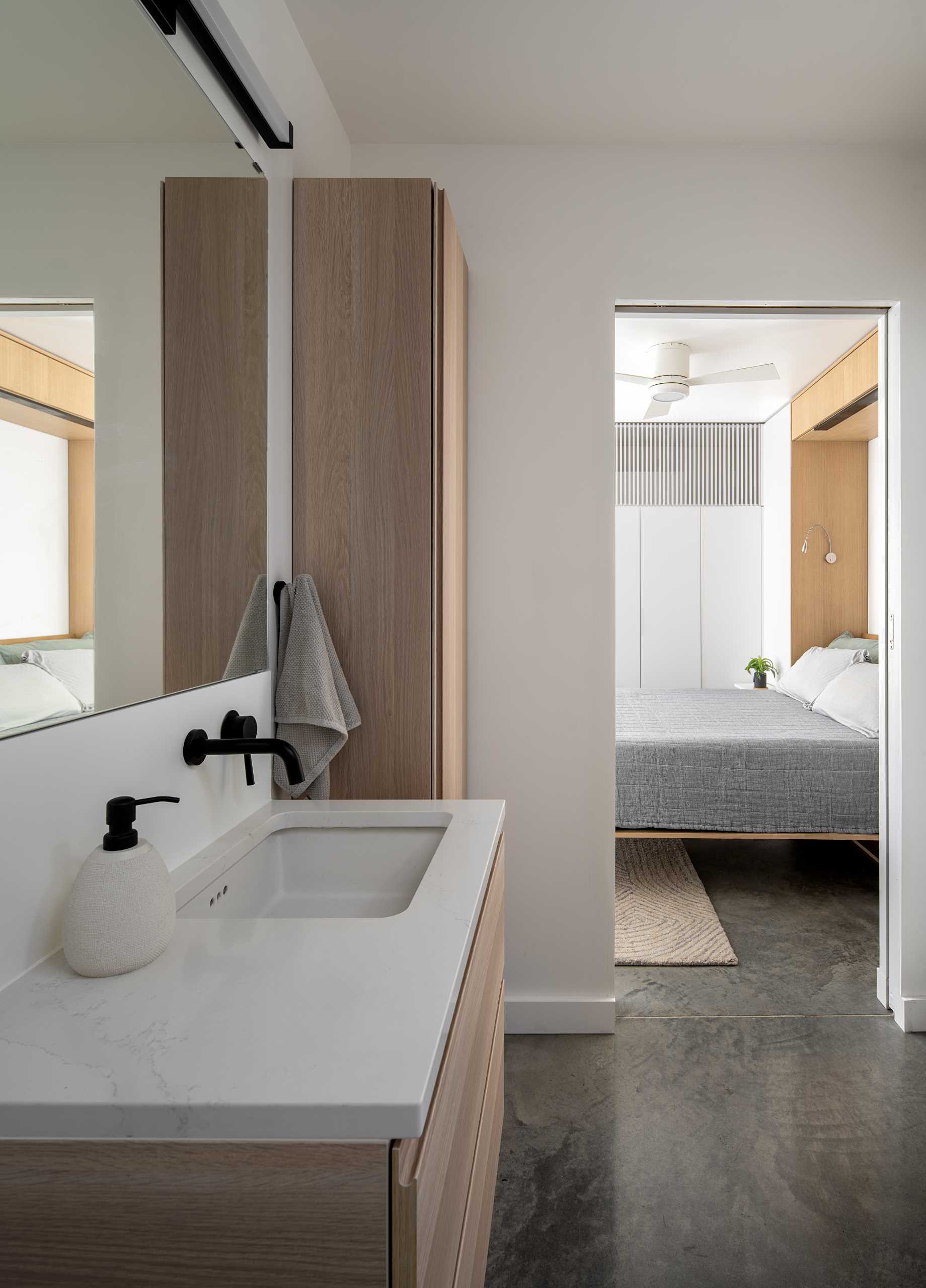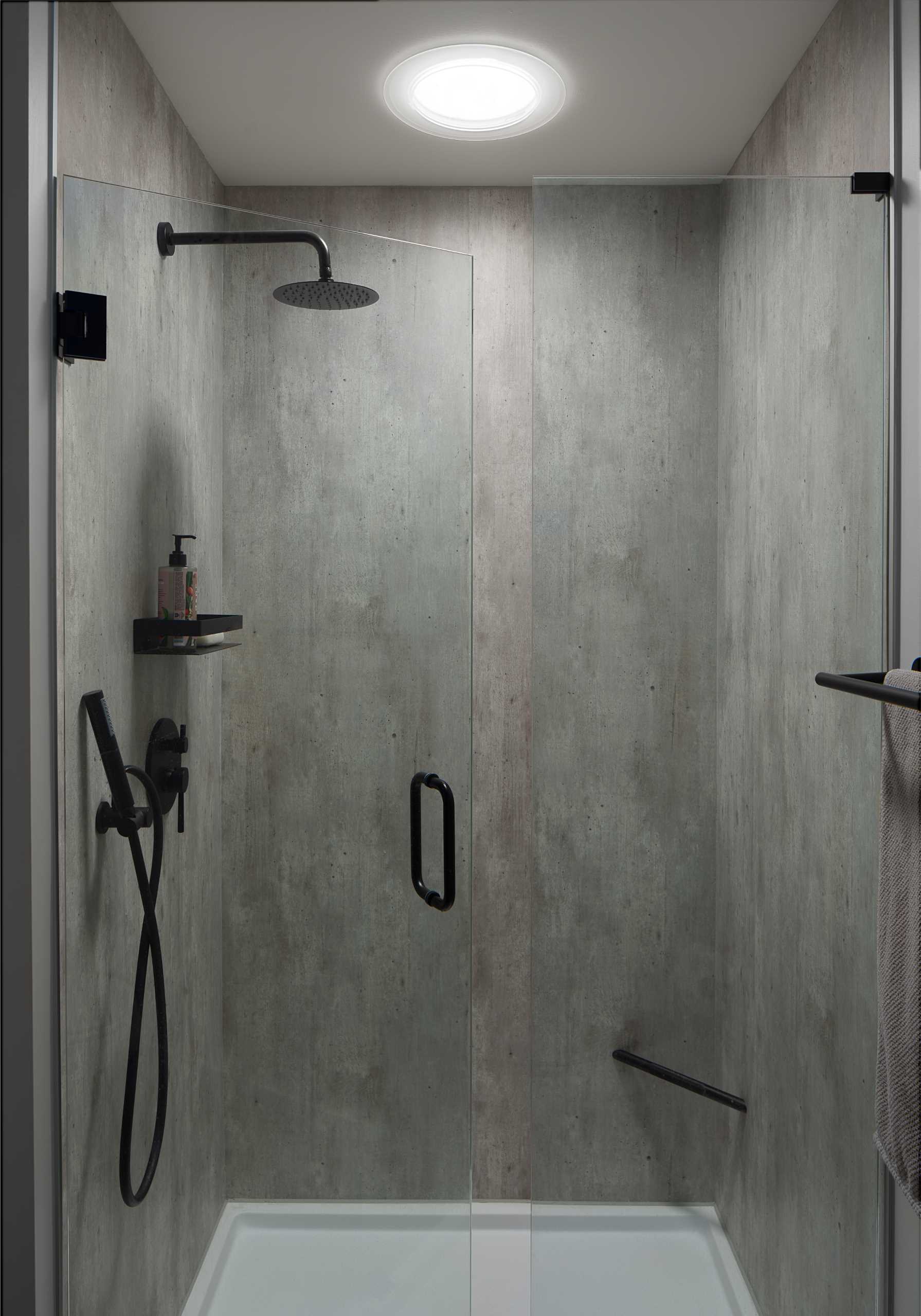 Black spiral stairs by the front door lead up to the loft space.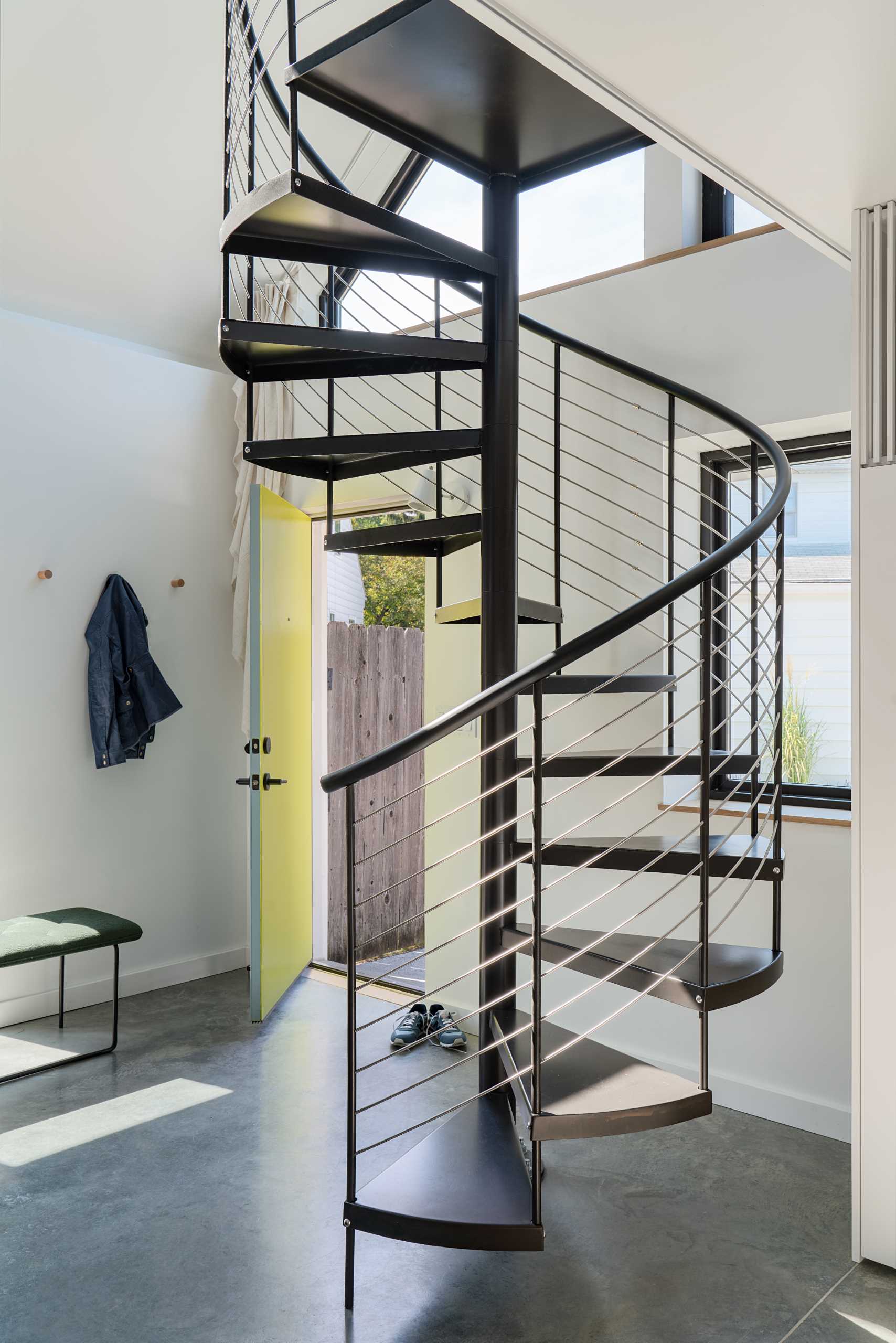 The loft has been designed to include a work and lounge area.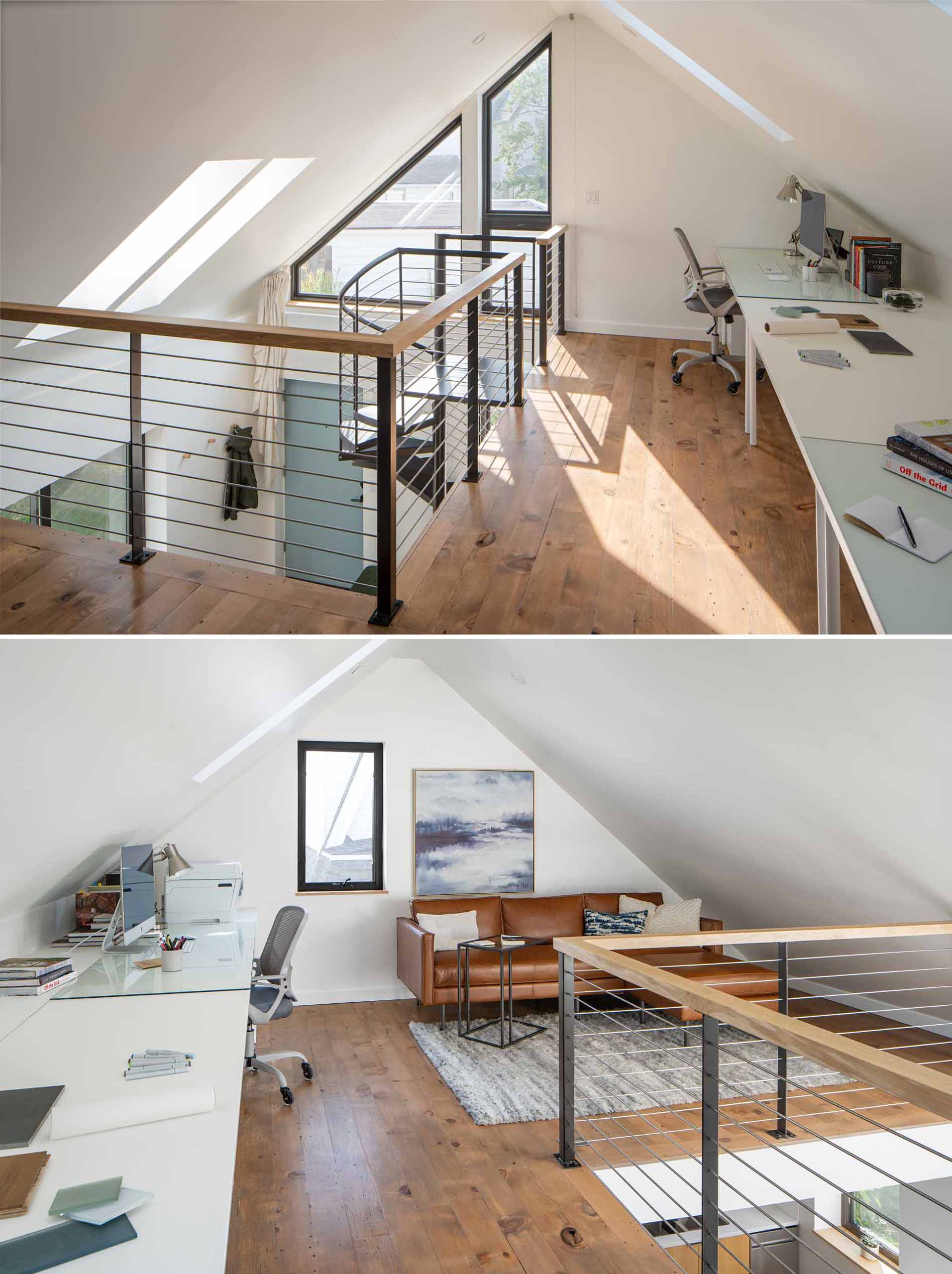 The original garage had a small yard with a firepit beside it.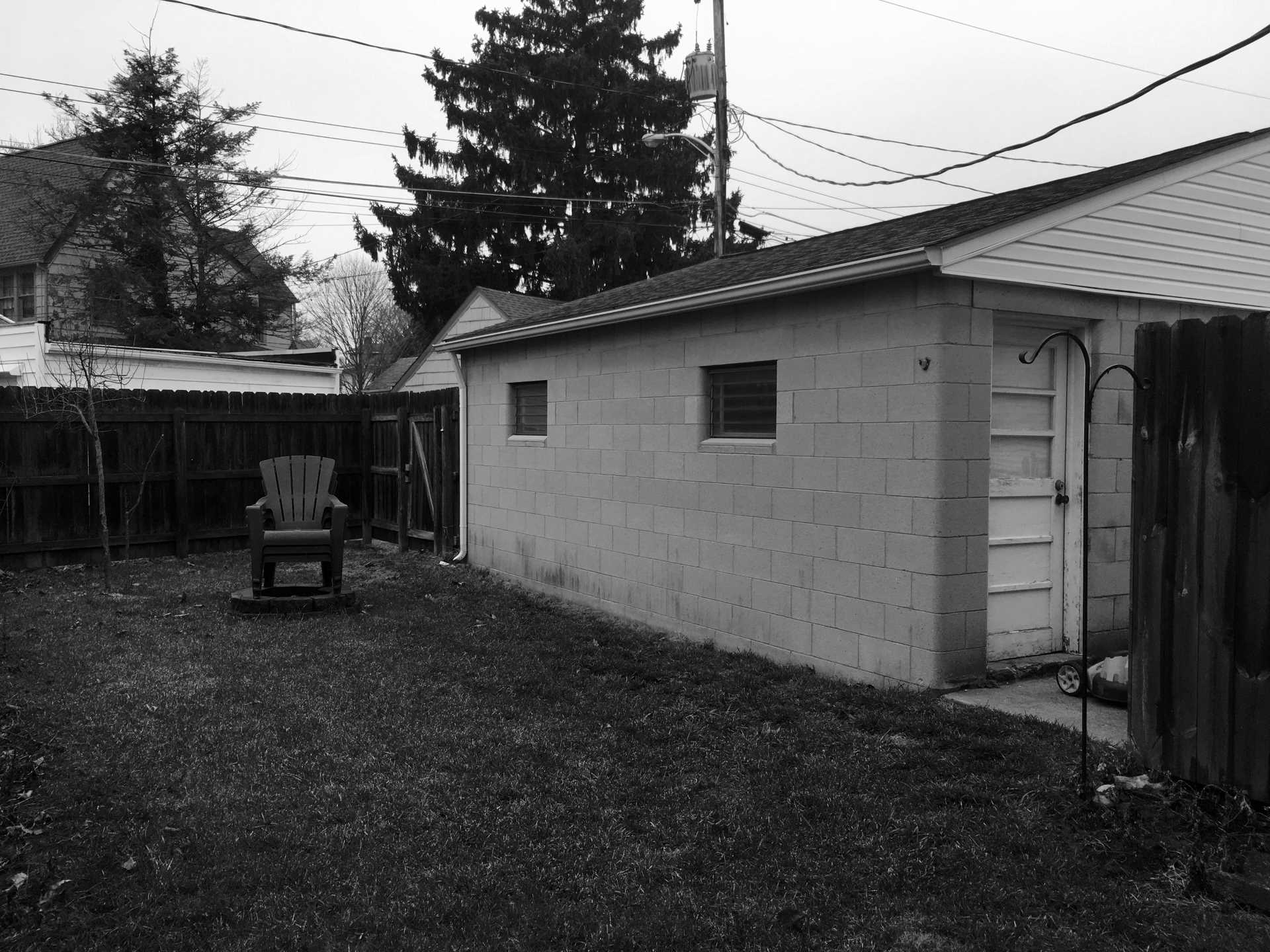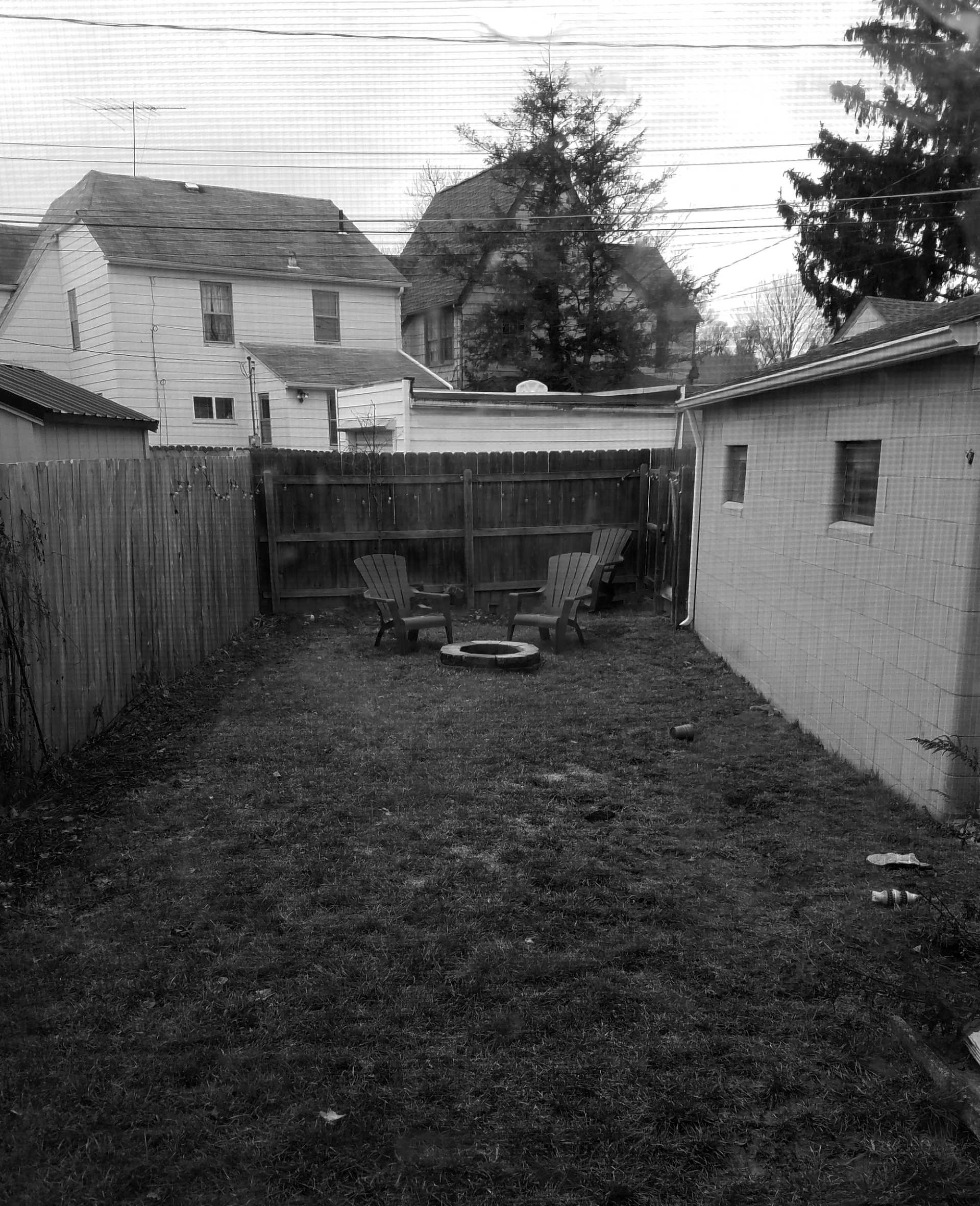 A sliding door opens the apartment to the patio, where pavers and a wood accent wall have been used to create a lounge area with a fire table.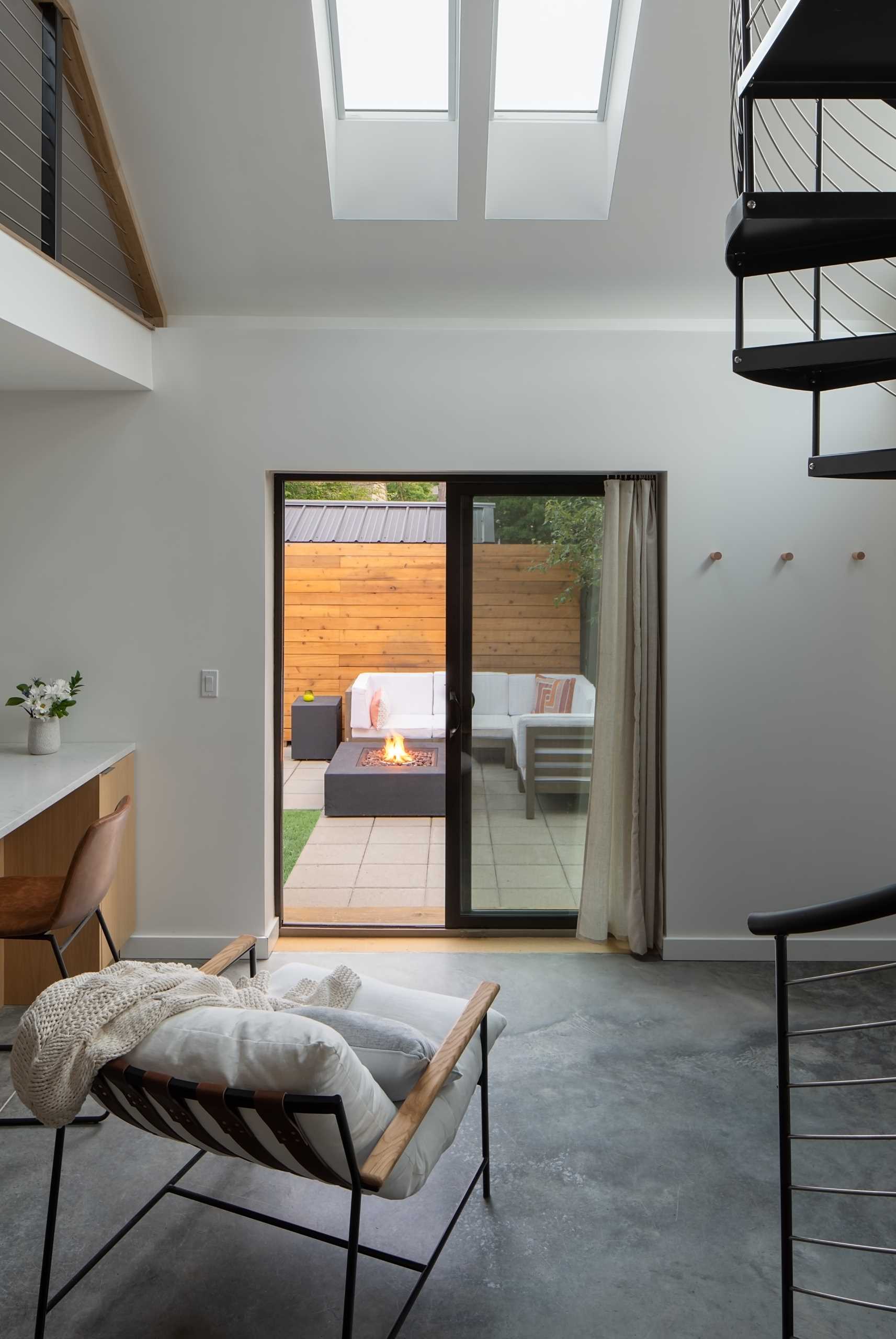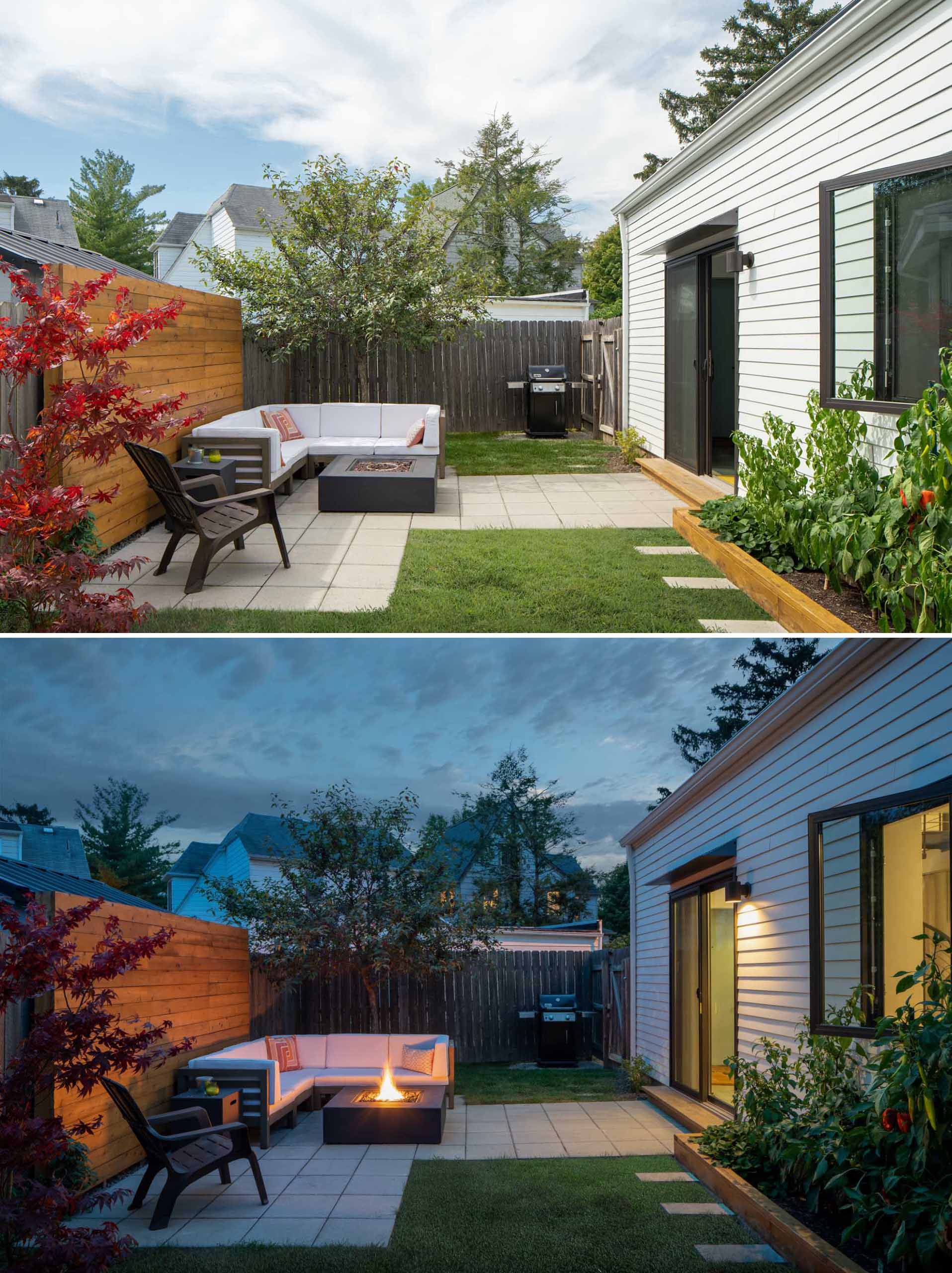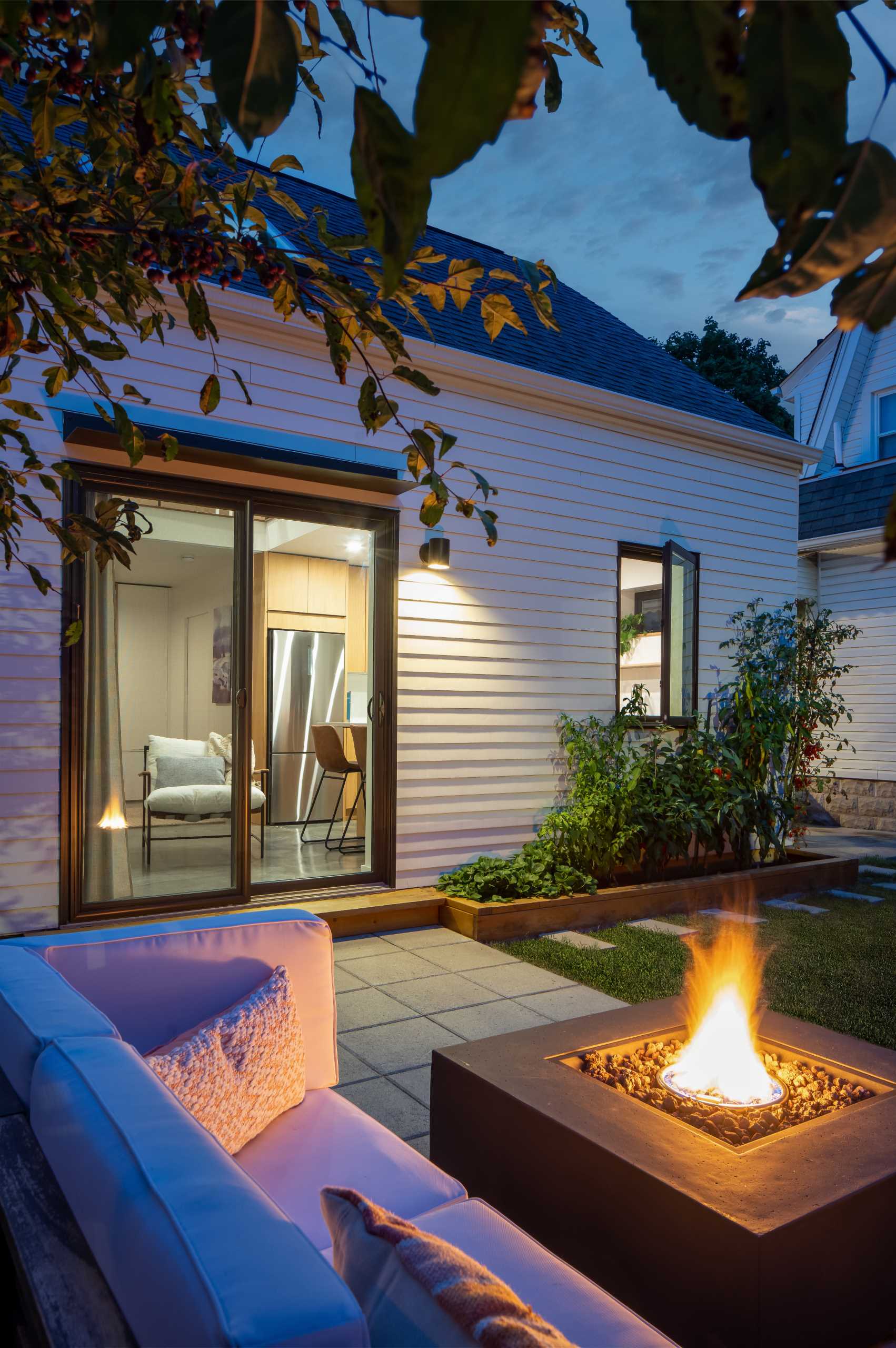 Here's a look at the floor plan, site plan, and section.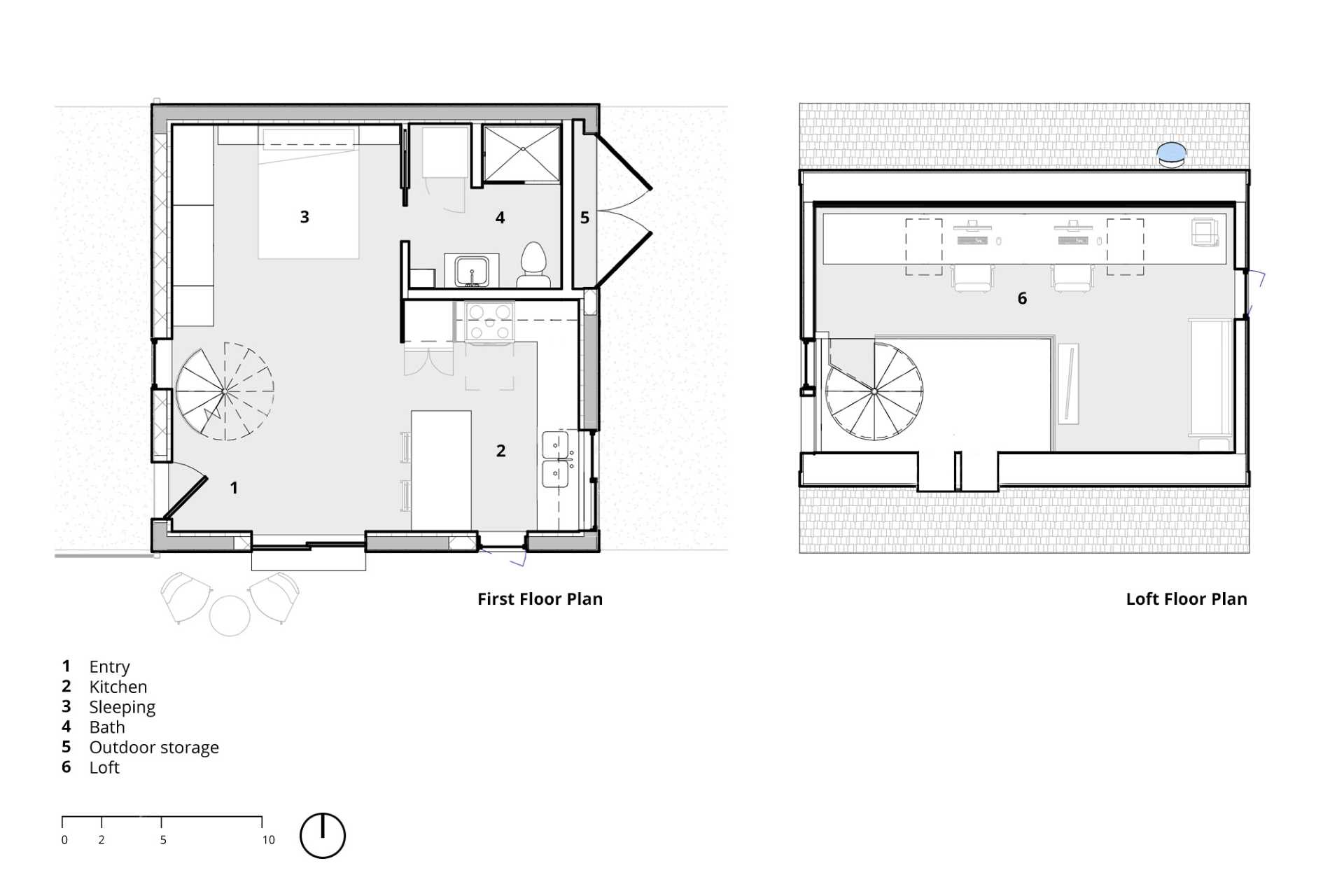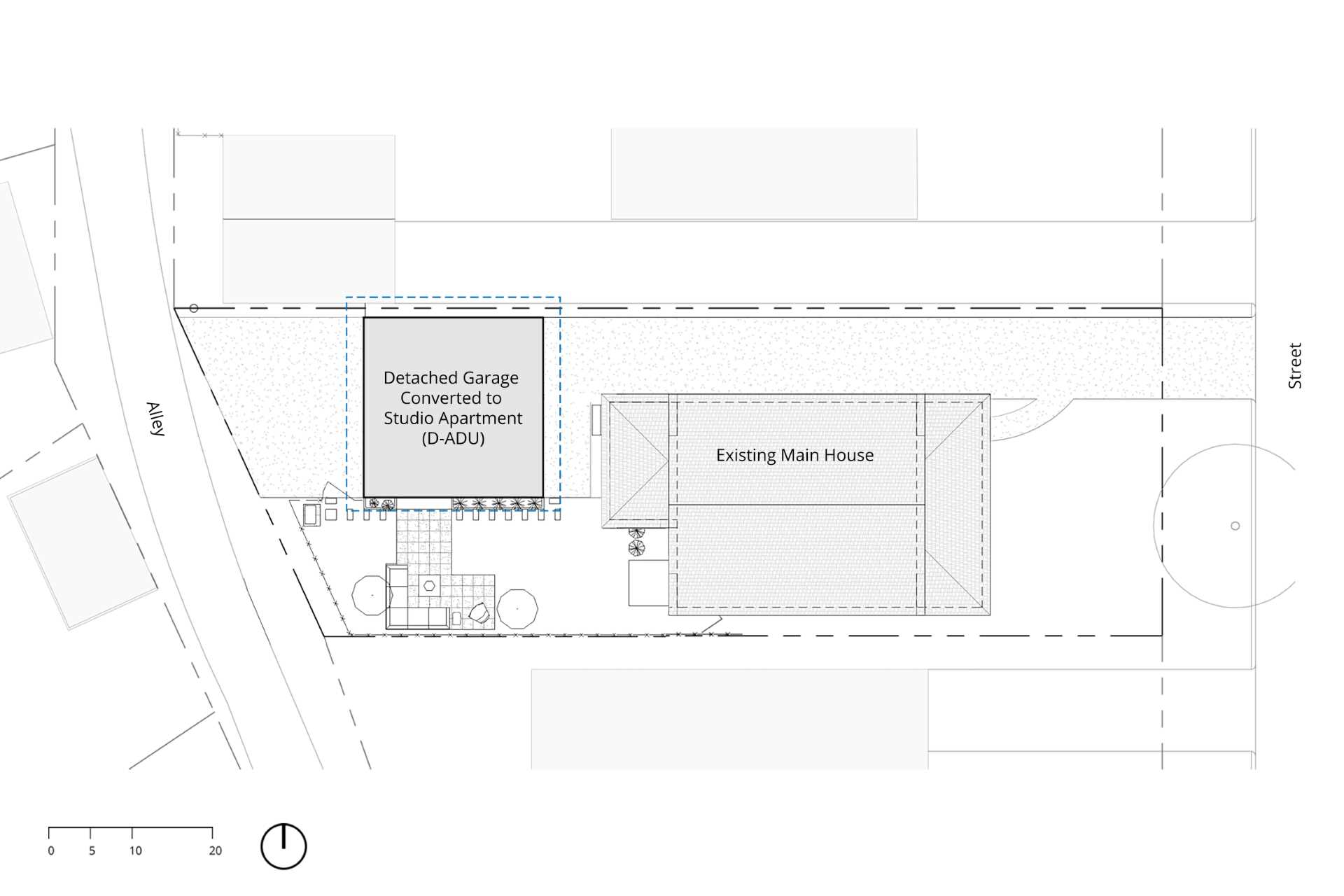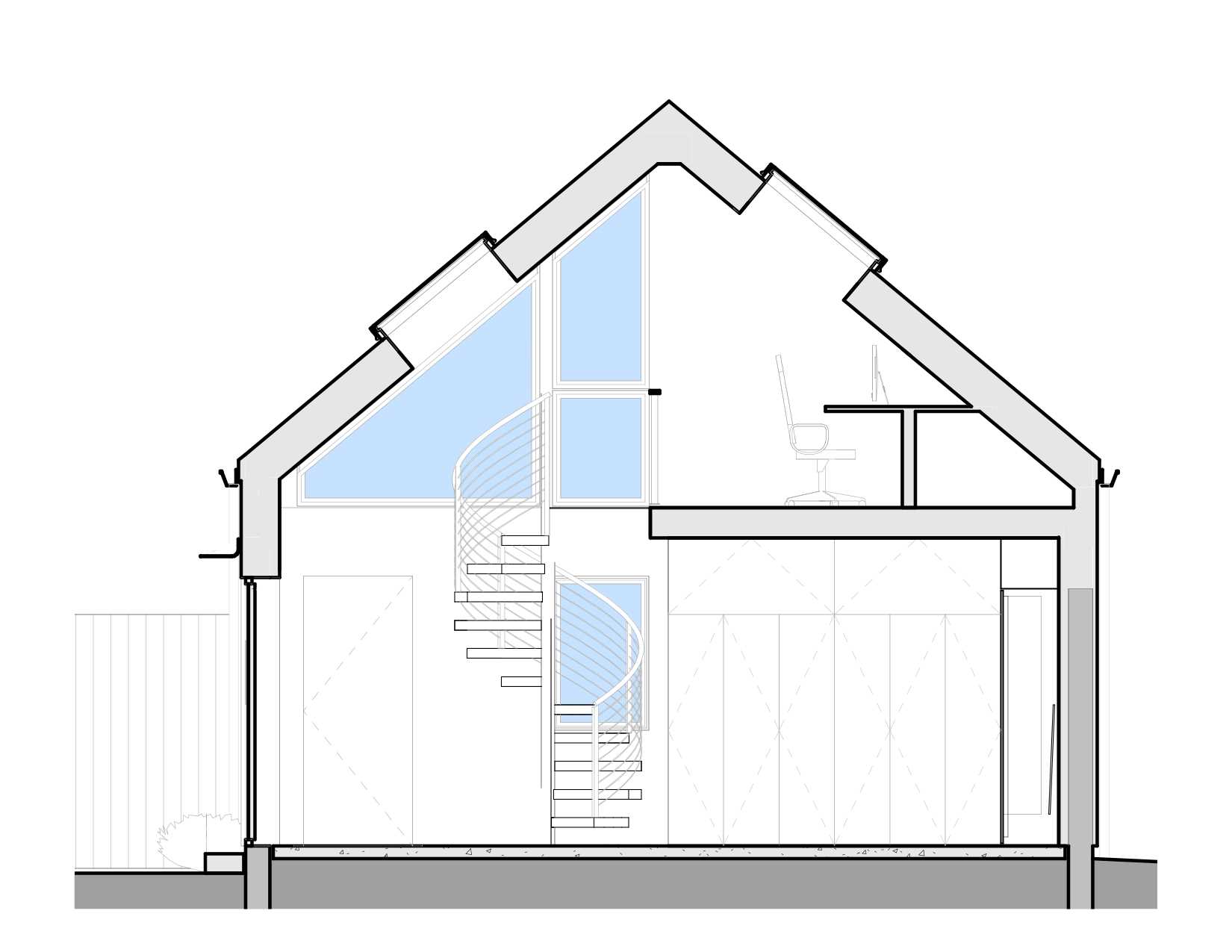 Photography by Marshall Skinner | Architecture, Interior Design Builder: YR Architecture + Design | Architect: Yvonne Riggie | Designer: Deessa Augsburger