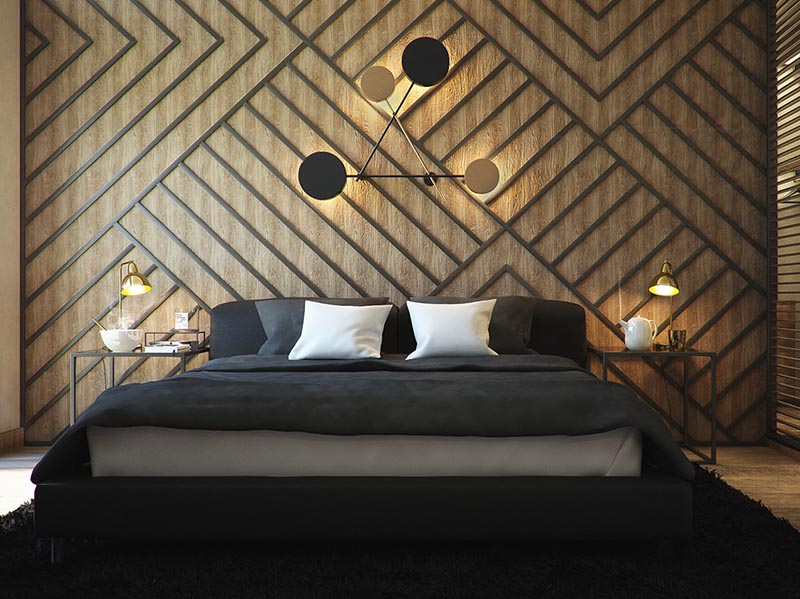 As part of an overall concept design for a house in Madrid, Spain, designer Mario Mimoso created a master bedroom that features a wood accent wall with black detailing.

The warm wood accent wall is adorned with black strips that have been arranged to create a geometric line art pattern.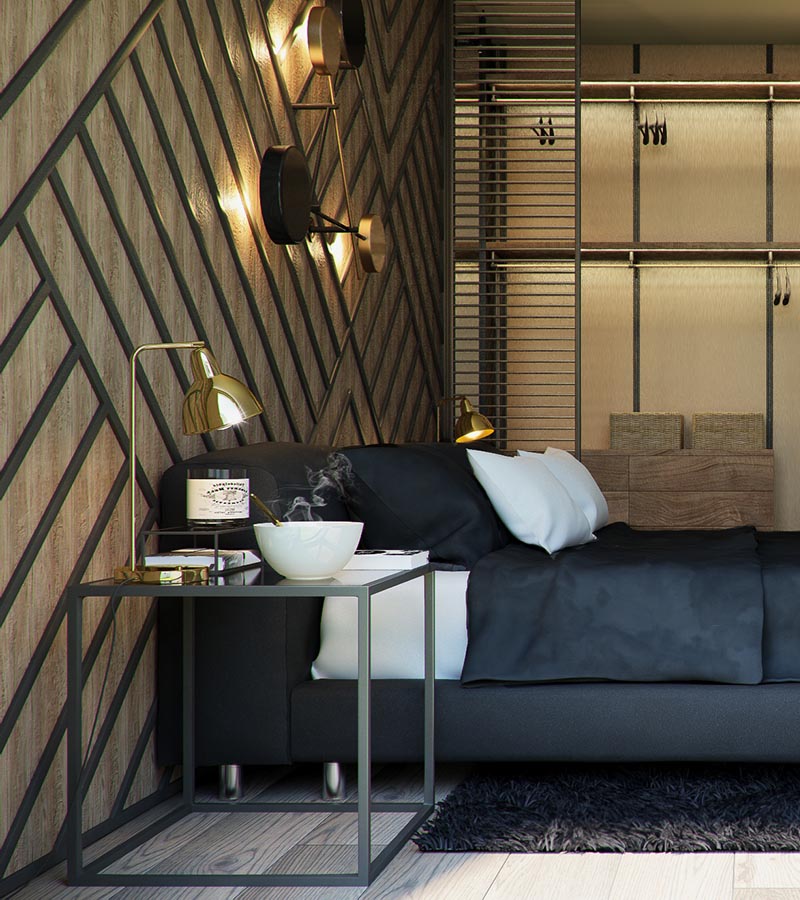 Another benefit of the black stripe detailing is that it provides a textural element, as they're positioned on top of the wood, and not simply painted on.