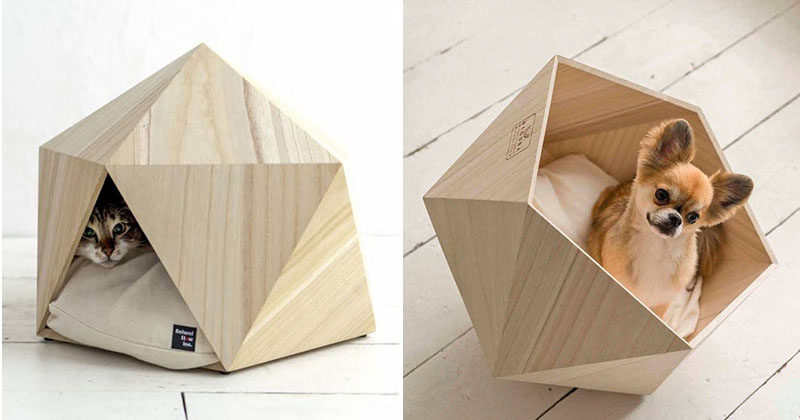 As much as we all love our pets, sometimes we don't want them right on us or on the furniture. But when that's the case, our pets need a comfortable alternative. This is where the three geometric pet beds, from Natural Slow's PET HOUSE series come in.
Each pet house is made from Paulownia wood, a traditional Japanese wood favored for it's insulation, humidity control, and pest repellent properties. Paulownia wood is also a lightweight material which allows the pet houses to be moved easily whenever you feel like it.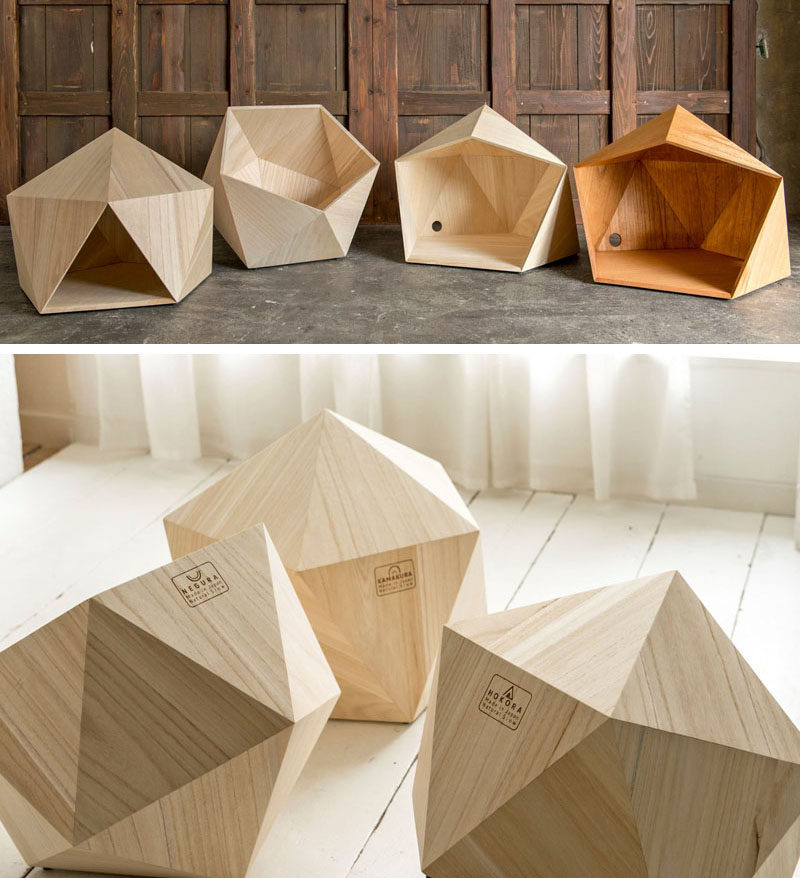 ---
Each style offers a slightly different experience for your pet. The HOKORA, for example, features a small triangular opening that keeps the cave-like house private and dark, just the way most cats like it.
---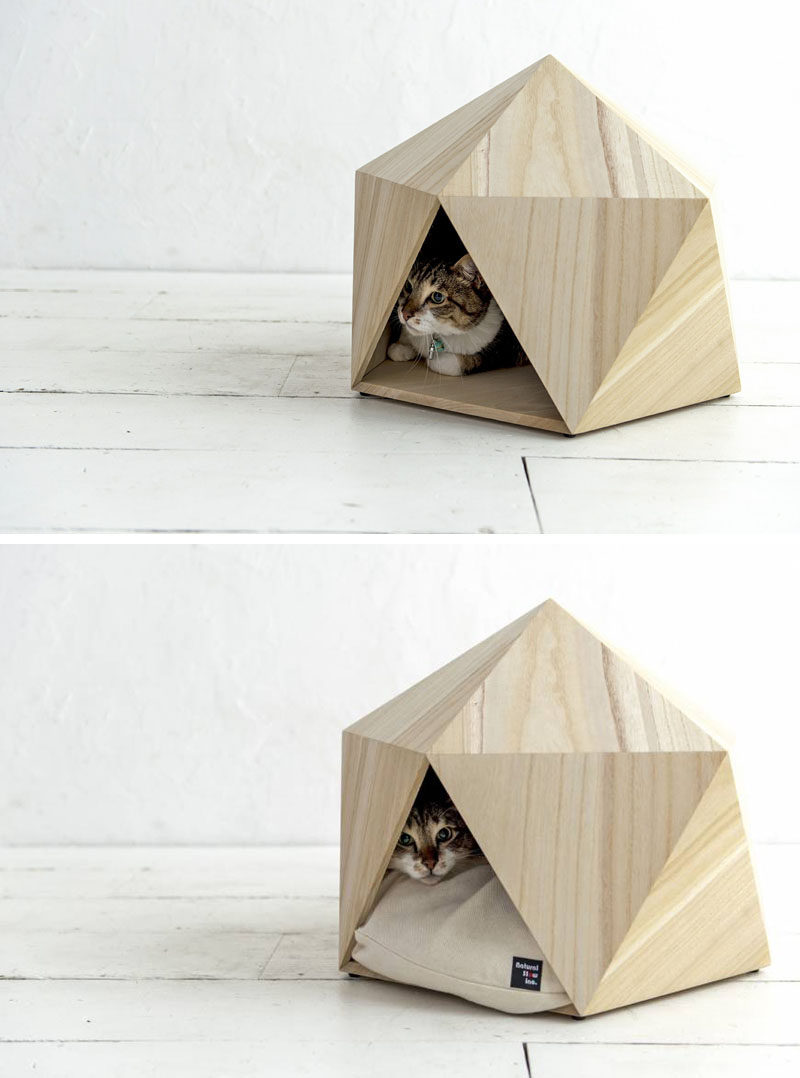 ---
The NEGURA pet house is designed in a pentagonal form keeping it brighter and easier to get into and out of. When placed in the sun, this is also the perfect retreat for the animals who like to nap in the sun's warm glow.
---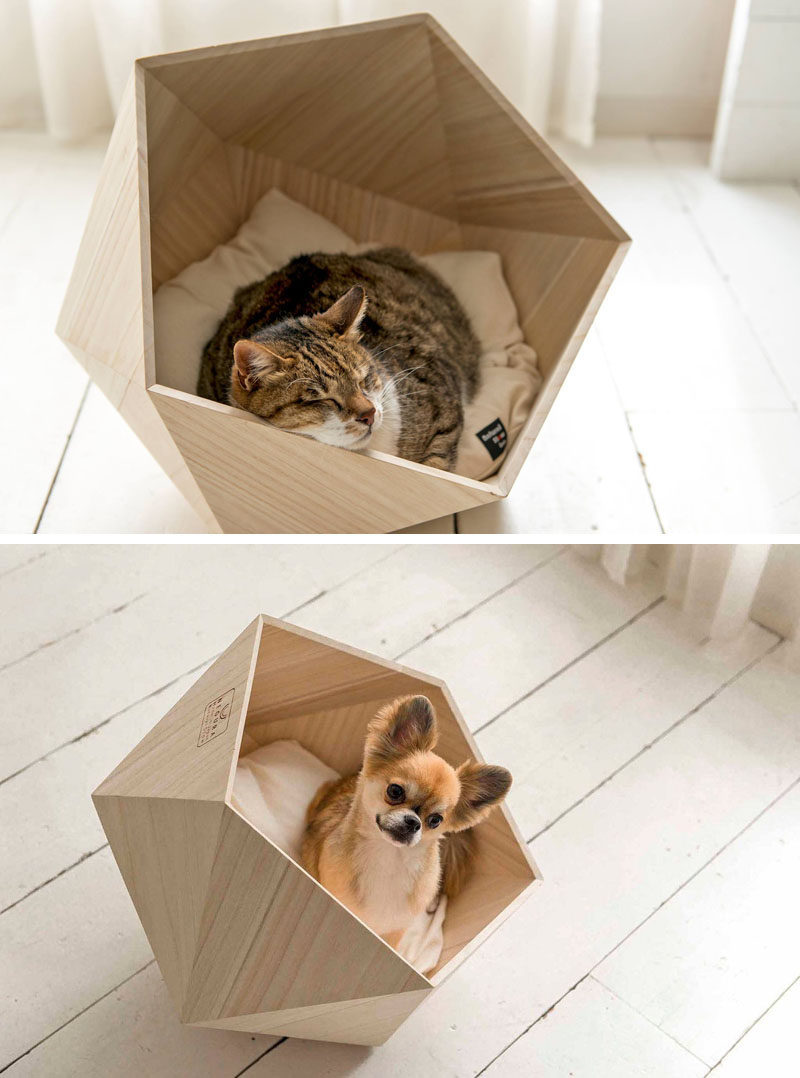 KAMAKURA, the last house in the series, was inspired by the kamakura snow huts often built for children in snowy parts of Japan. 13 pieces of Paulownia wood are perfectly cut and assembled to create a house that's both cozy and open.
---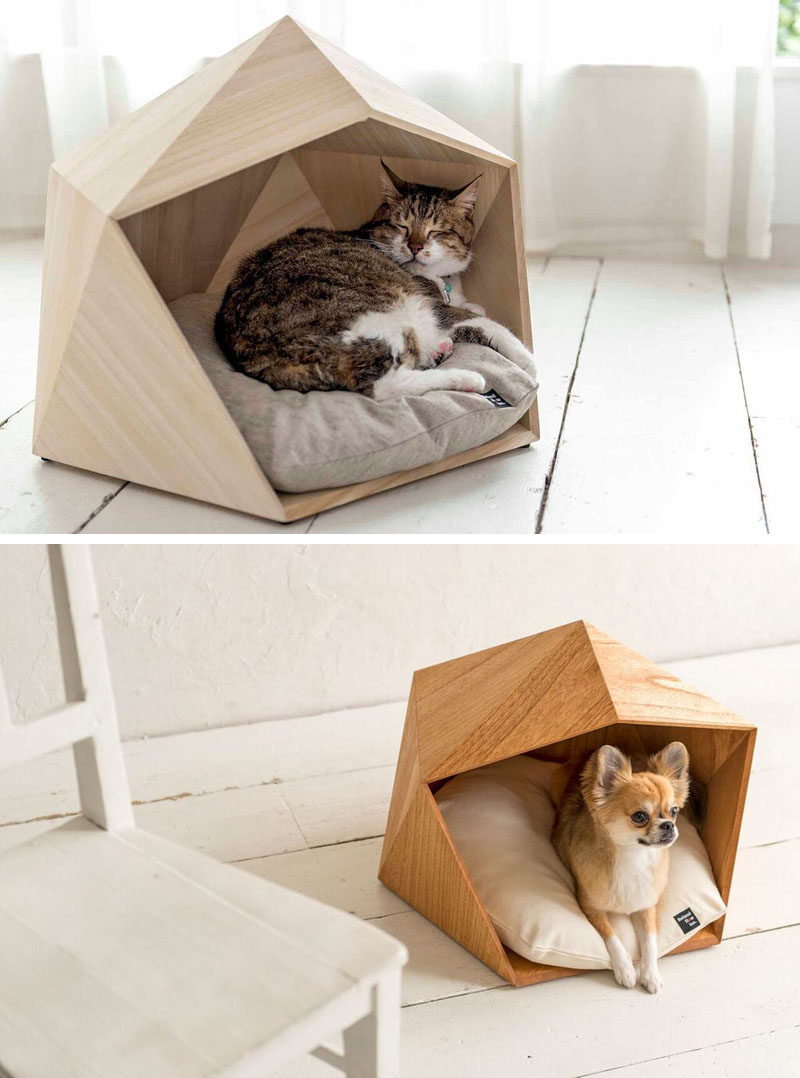 ---