Gerry Judah Designs The Central Feature At Goodwood Festival Of Speed 2017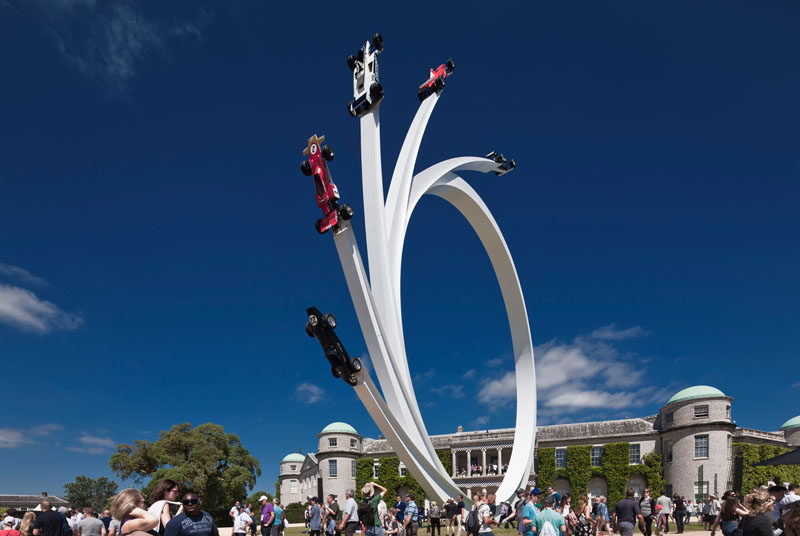 Each of the five Formula-One cars that sit on the sculpture, represent a different aspect of Bernie Ecclestone's career.
When talking about the cars that were used, Gerry Judah mentions "…the Connaught, for which he was entered as driver in two F1 races in the 1958 season, and the championship-winning Brabham, from the period when he was Brabham team owner. The other cars in this year's Central Feature are a Lotus, Ferrari and Mercedes, reflecting his time in Formula 1 management, which culminated as F1 chief executive. "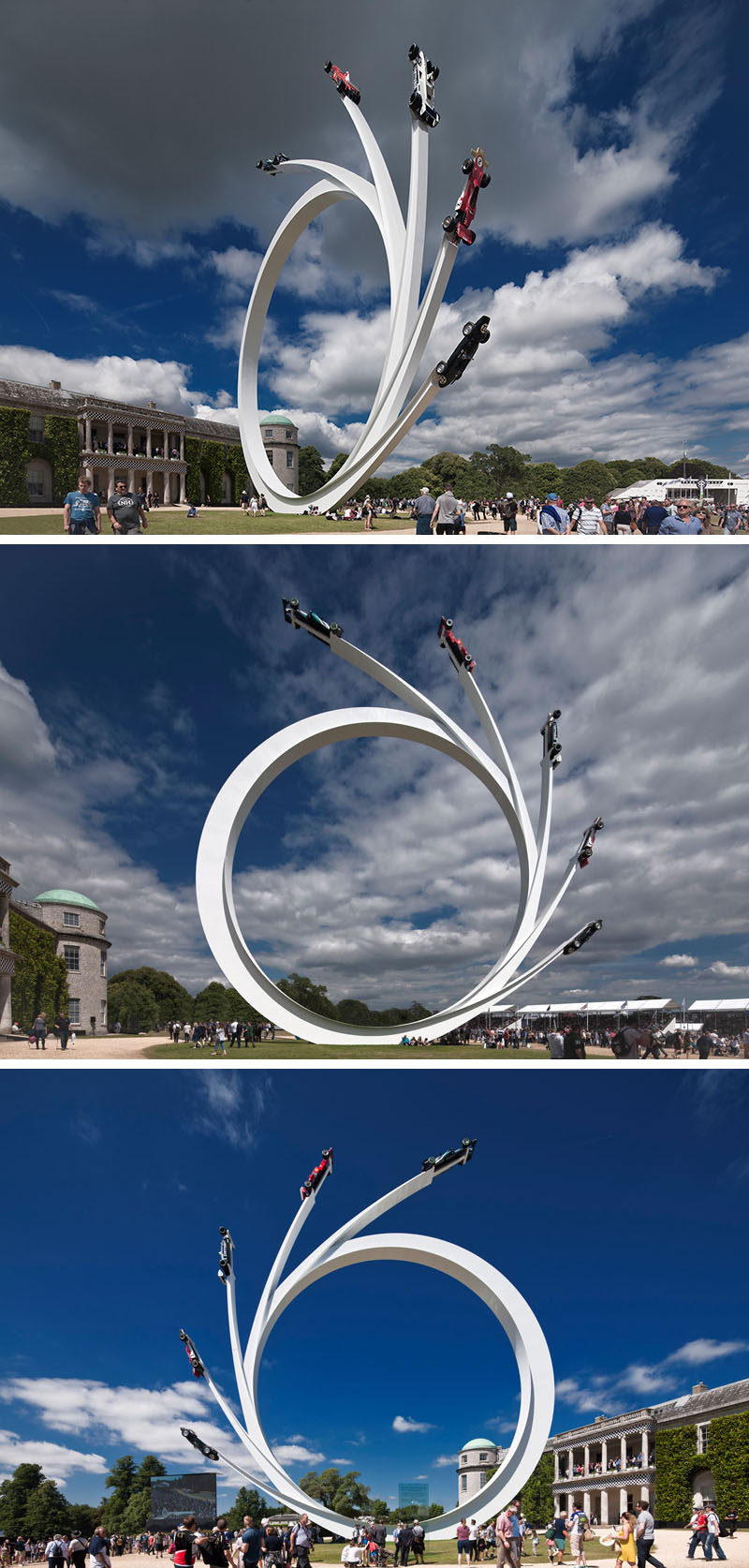 ---
The large 114ft (35m) tall sculpture took 4,000 man hours to fabricate (20 people), used 500 bolts, has a total weight of 65 tonnes and is made up of 8 steel box sections that took three cranes and and 8 people to install it on site. The entire time spent to fabricate and install the sculpture was just 6 weeks.
---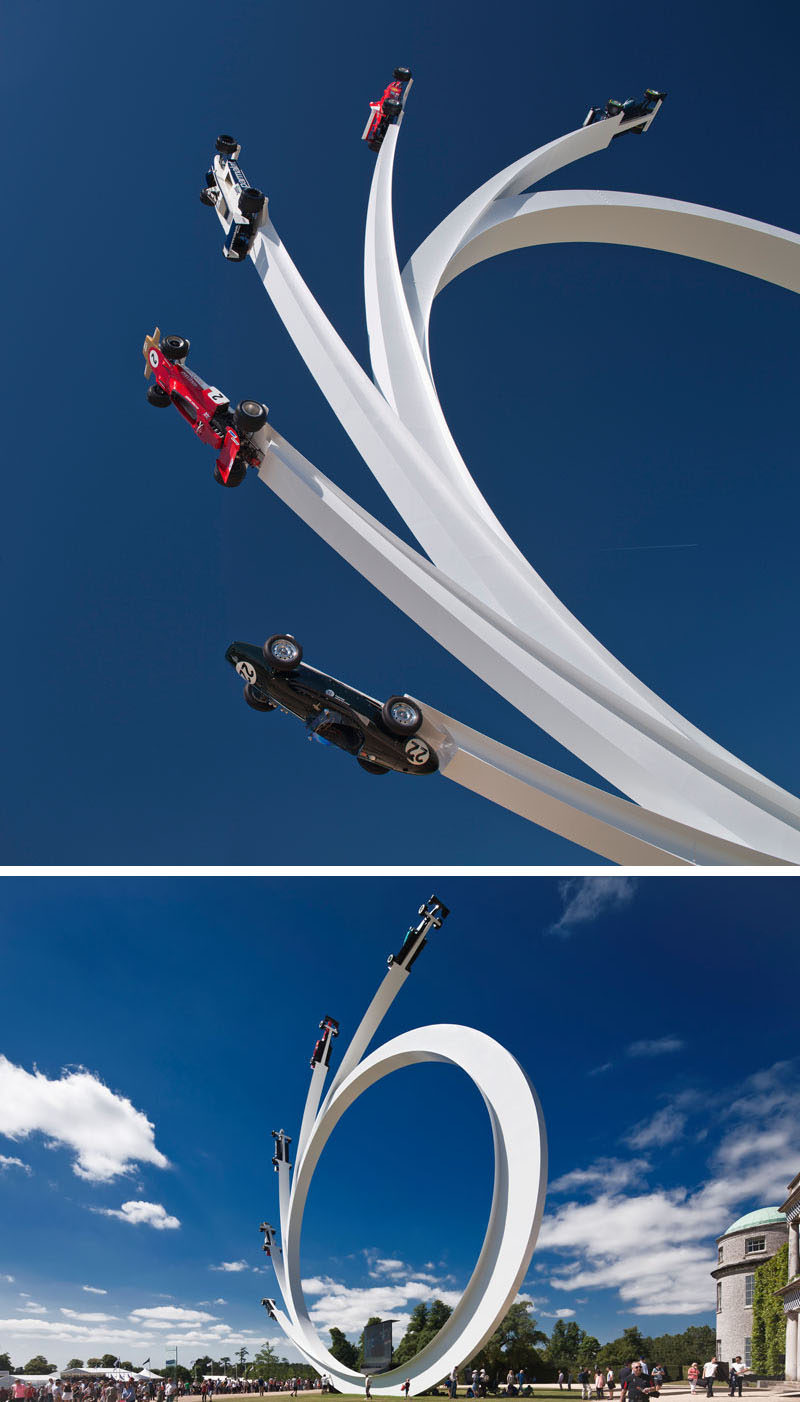 Photography by David Barbour  | Engineering : DIALES | Fabrication & Installation : LITTLEHAMPTON WELDING
---
Get the contemporist daily email newsletter – sign up here