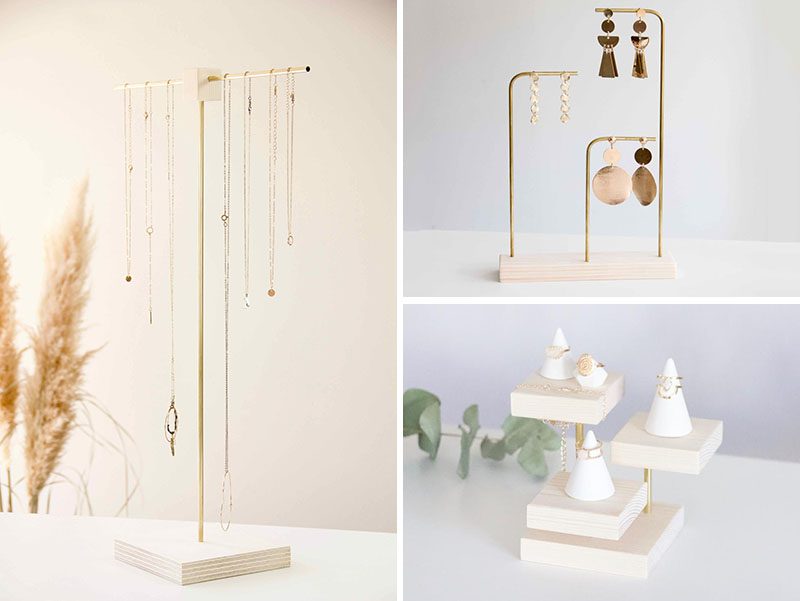 Audrey Mamatui of MAKK Design, has created a collection of modern jewelry holders.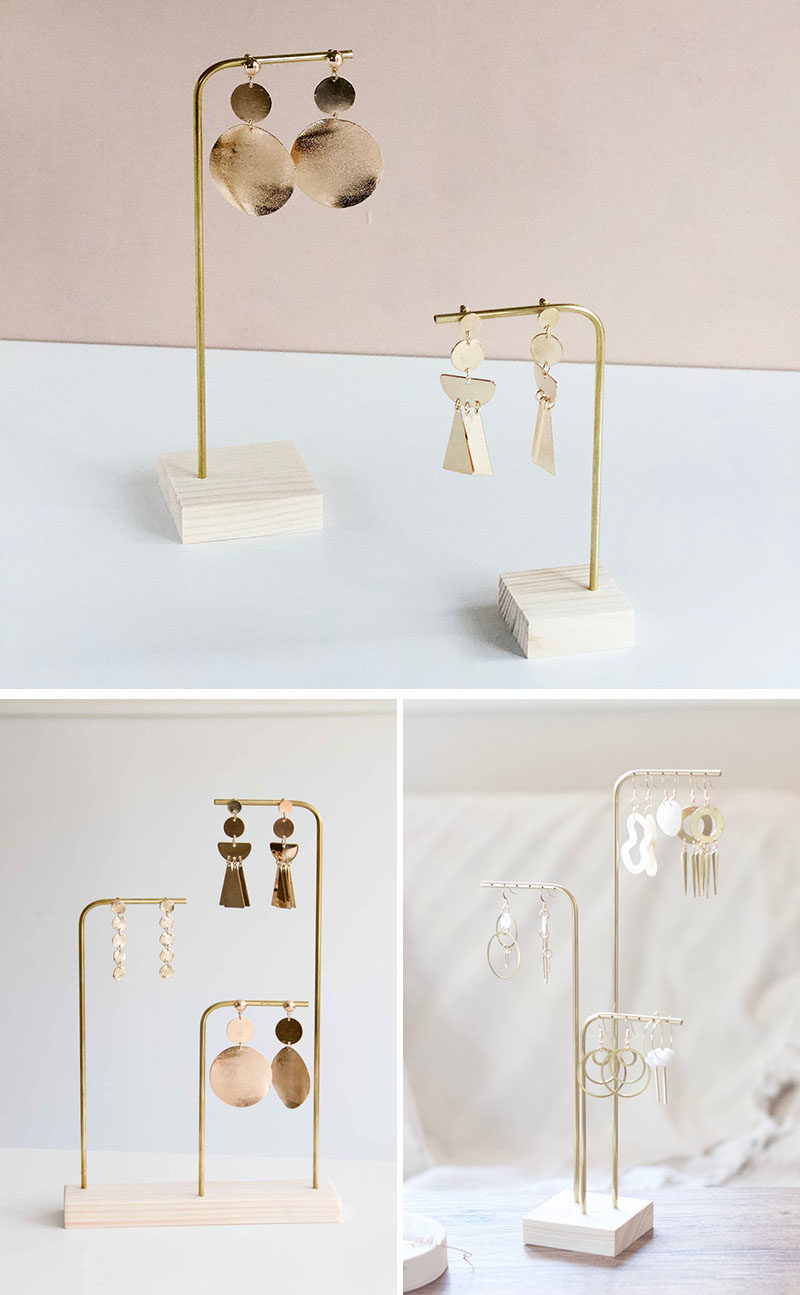 ---
The collection includes a variety of minimalist designs that hold earrings, necklaces, and bracelets, that are made from brass and wood.
---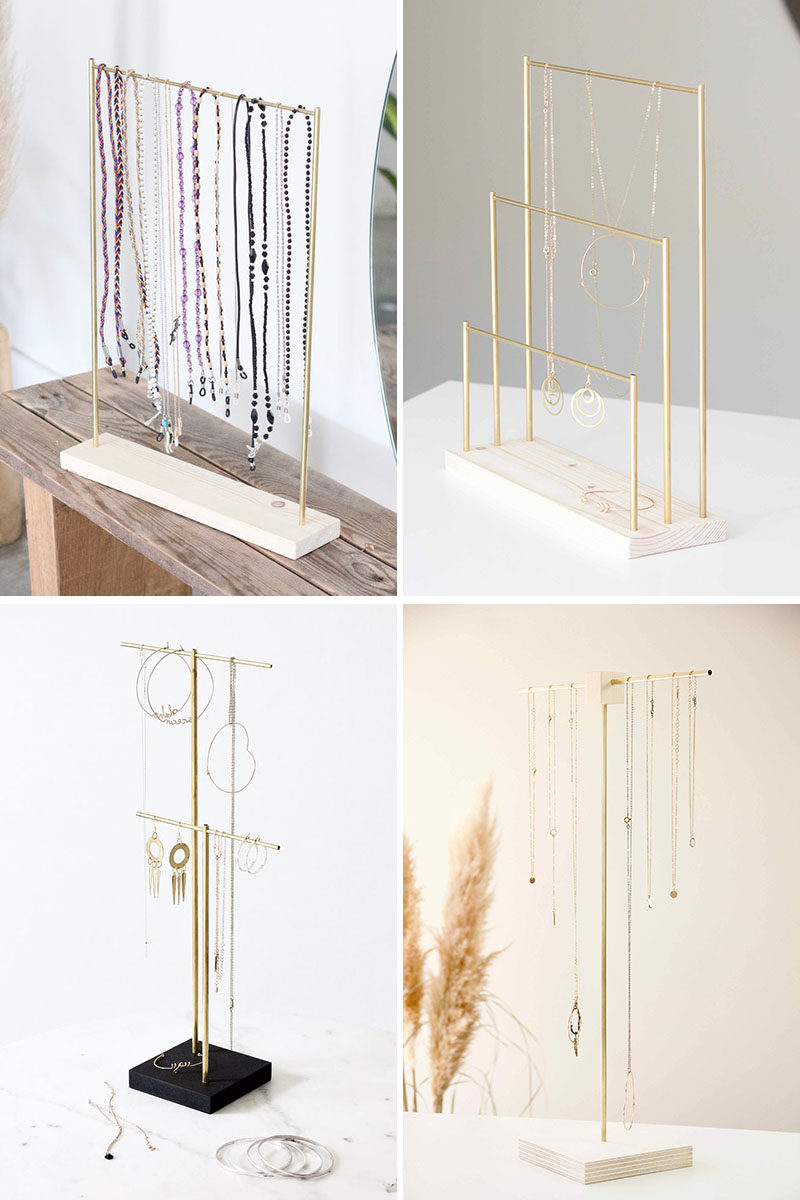 ---
Audrey says her approach to design is a combination of quality craftsmanship and elegant forms.
---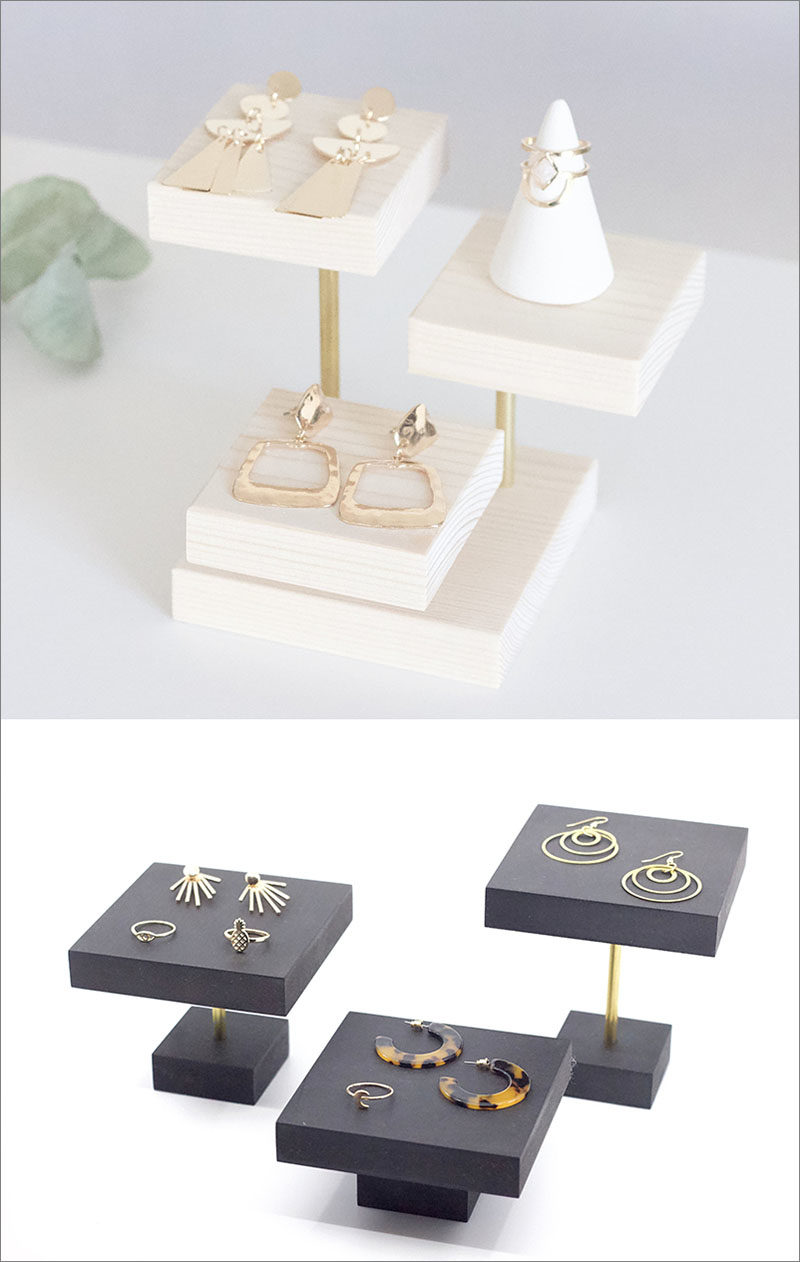 ---
Each piece is made by hand in her little workshop in Capbreton, France.
---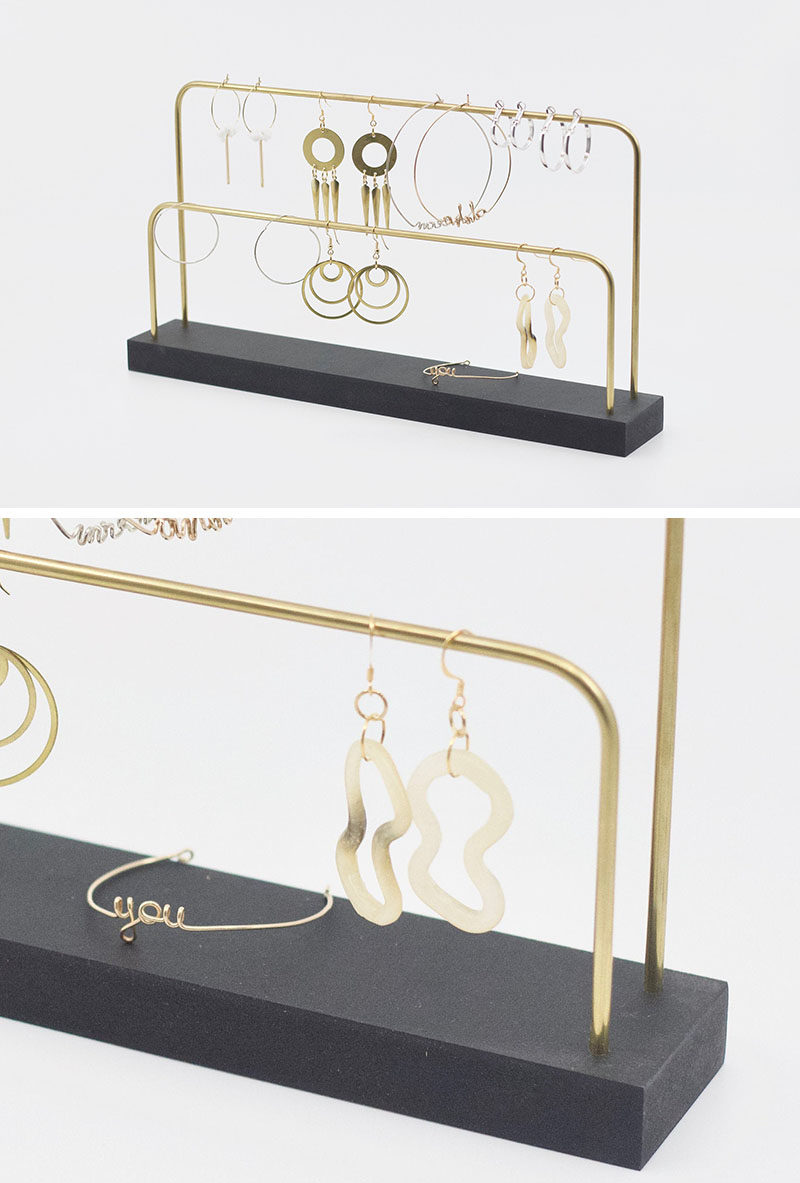 ---
Get the contemporist daily email newsletter – sign up here