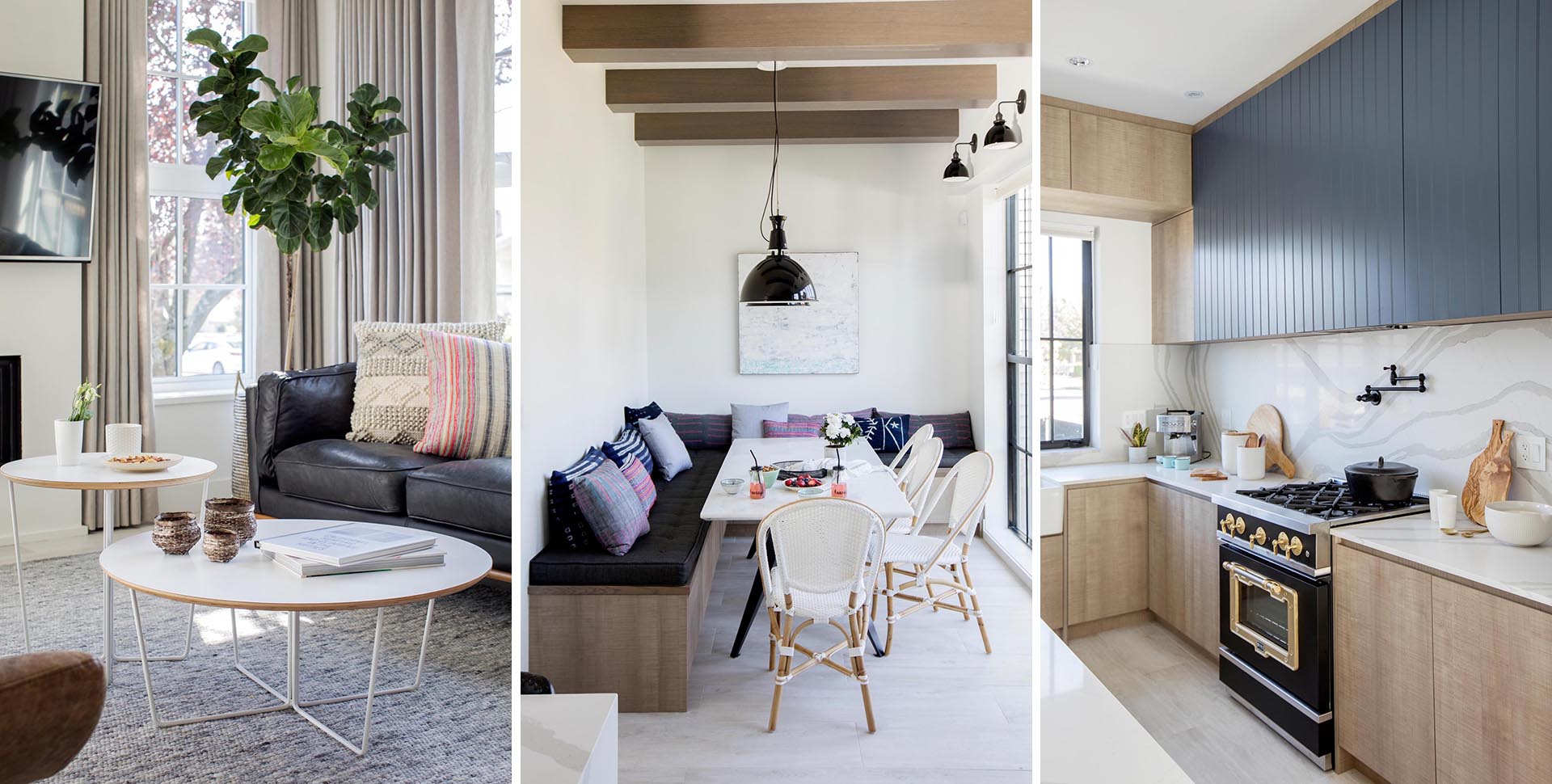 Ami McKay of PURE Design Inc. has completed the interior design of a modern home in Vancouver, Canada, with carefully chosen furnishings and design accents.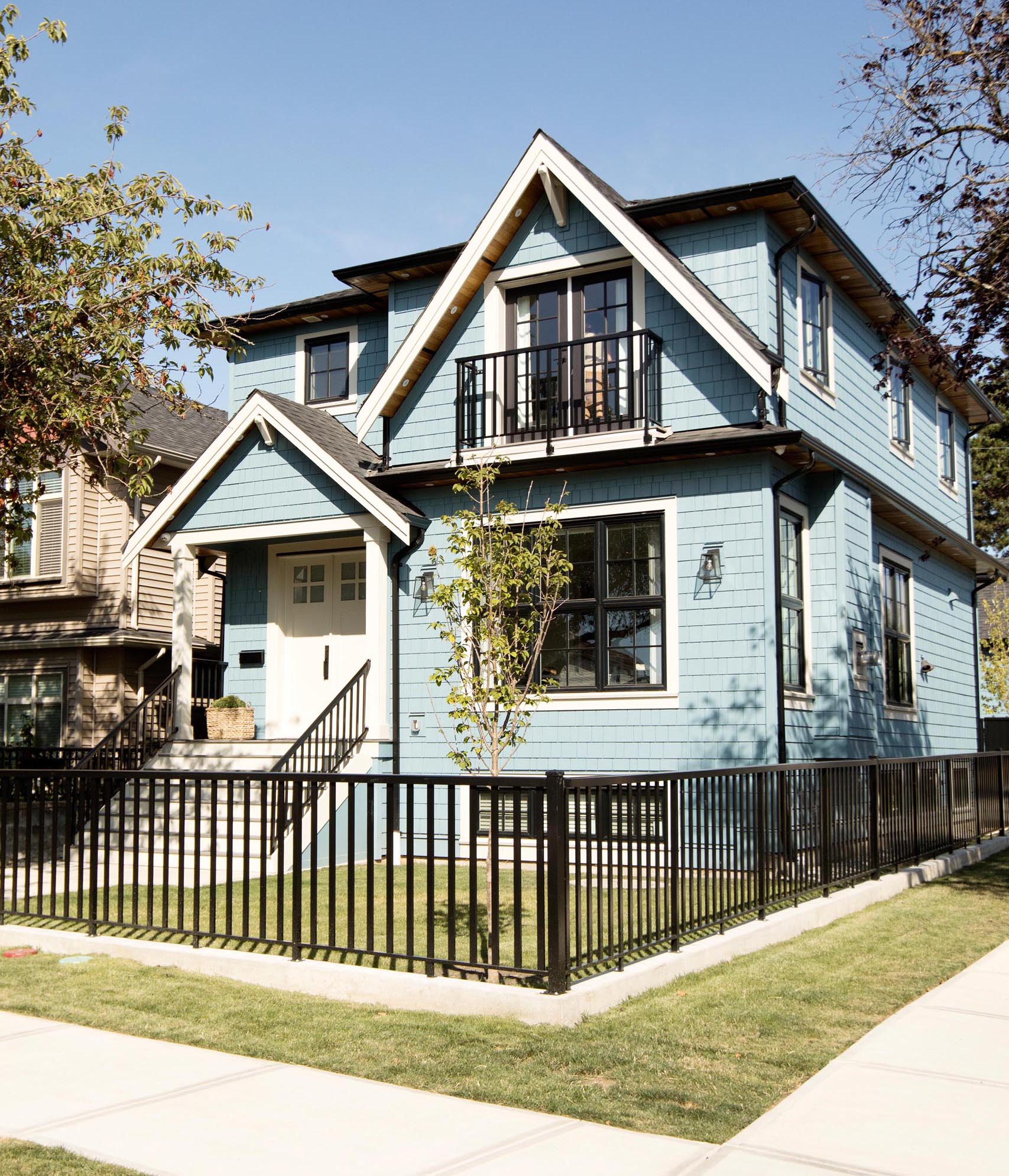 Stepping inside, there's a small entryway furnished with a wood bench that has a black upholstered cushion.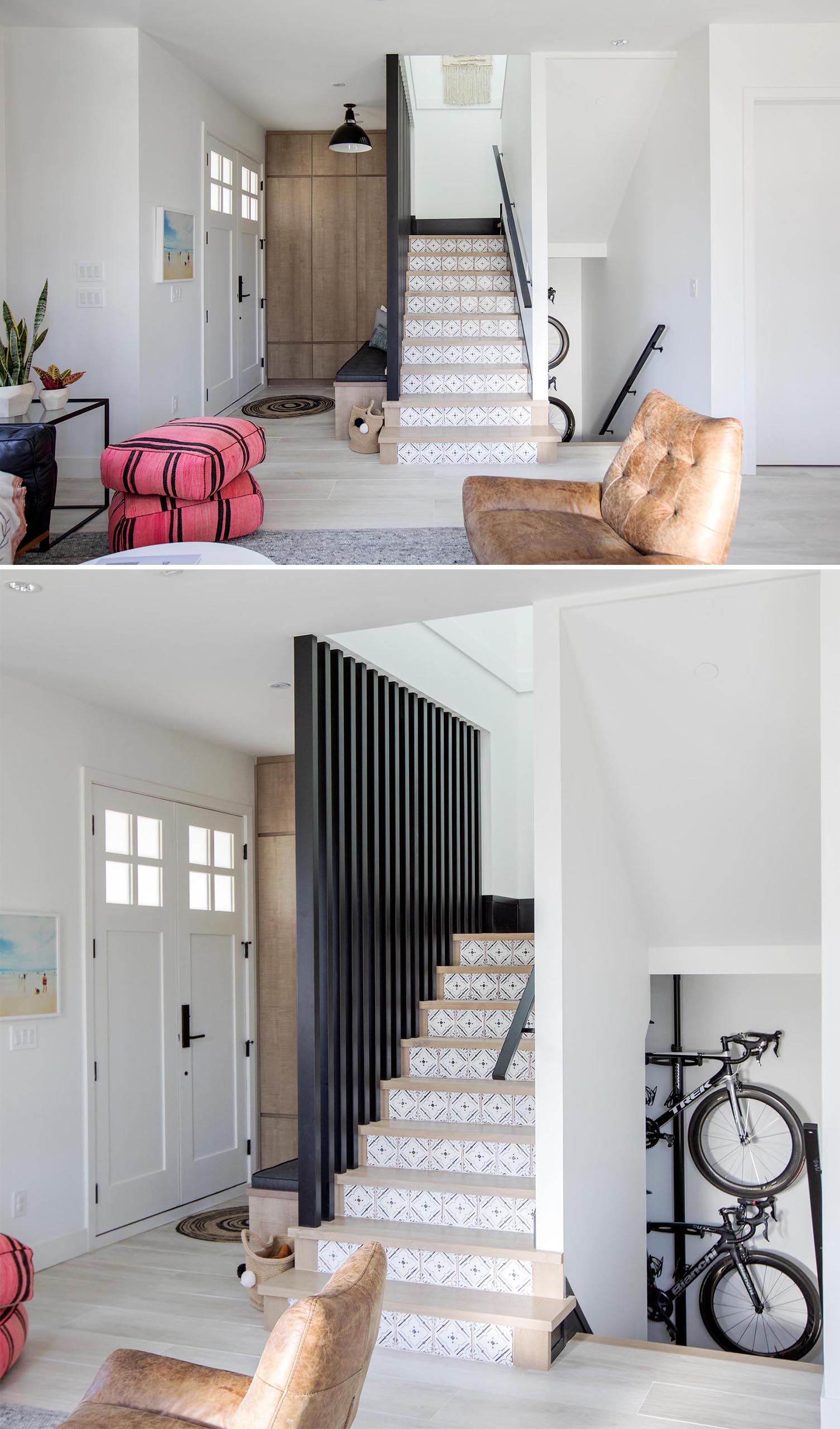 Adjacent to the entryway is the living room. An abundance of windows allows for natural light to flood the interior and at the same time provides views of the street.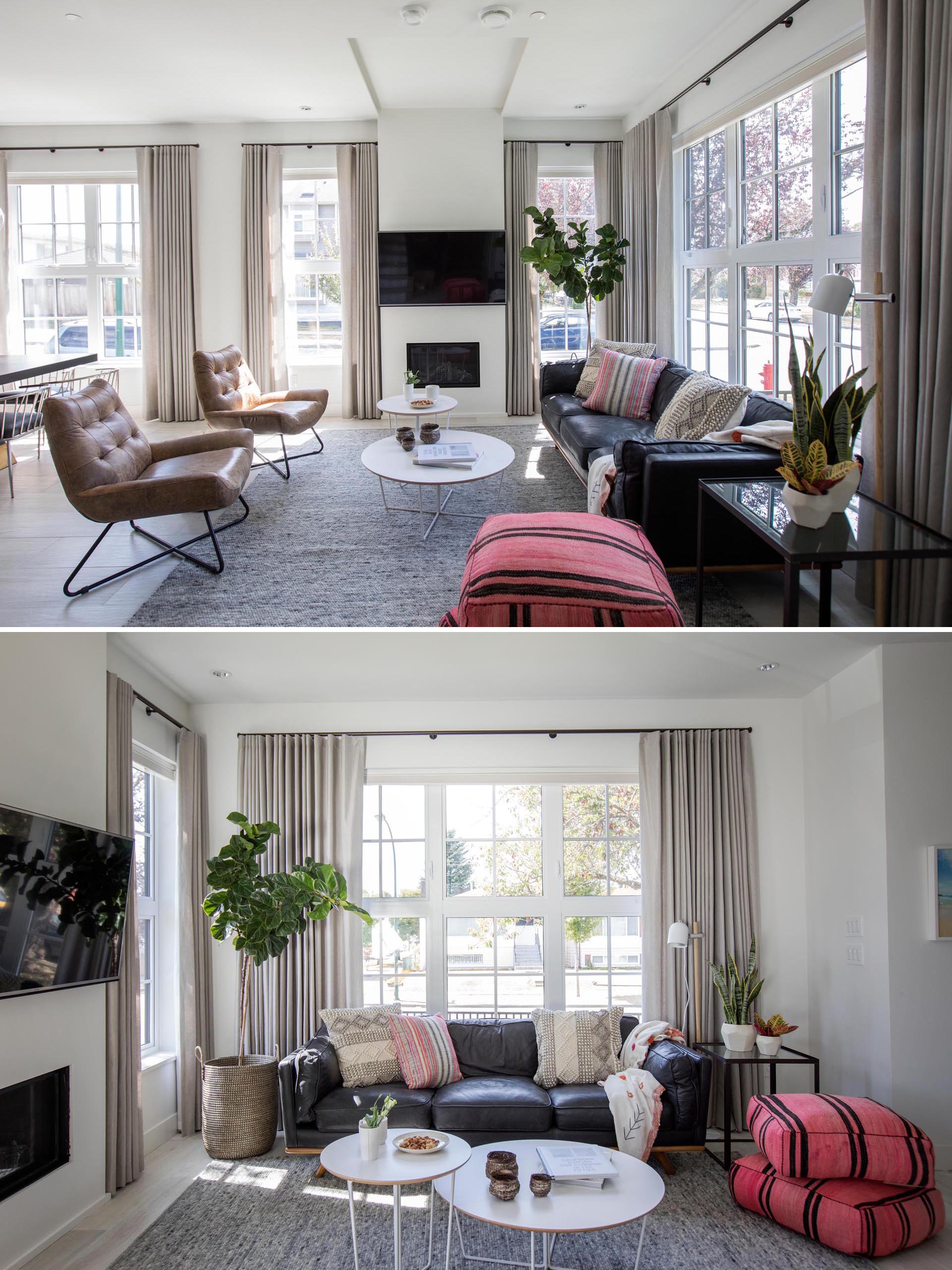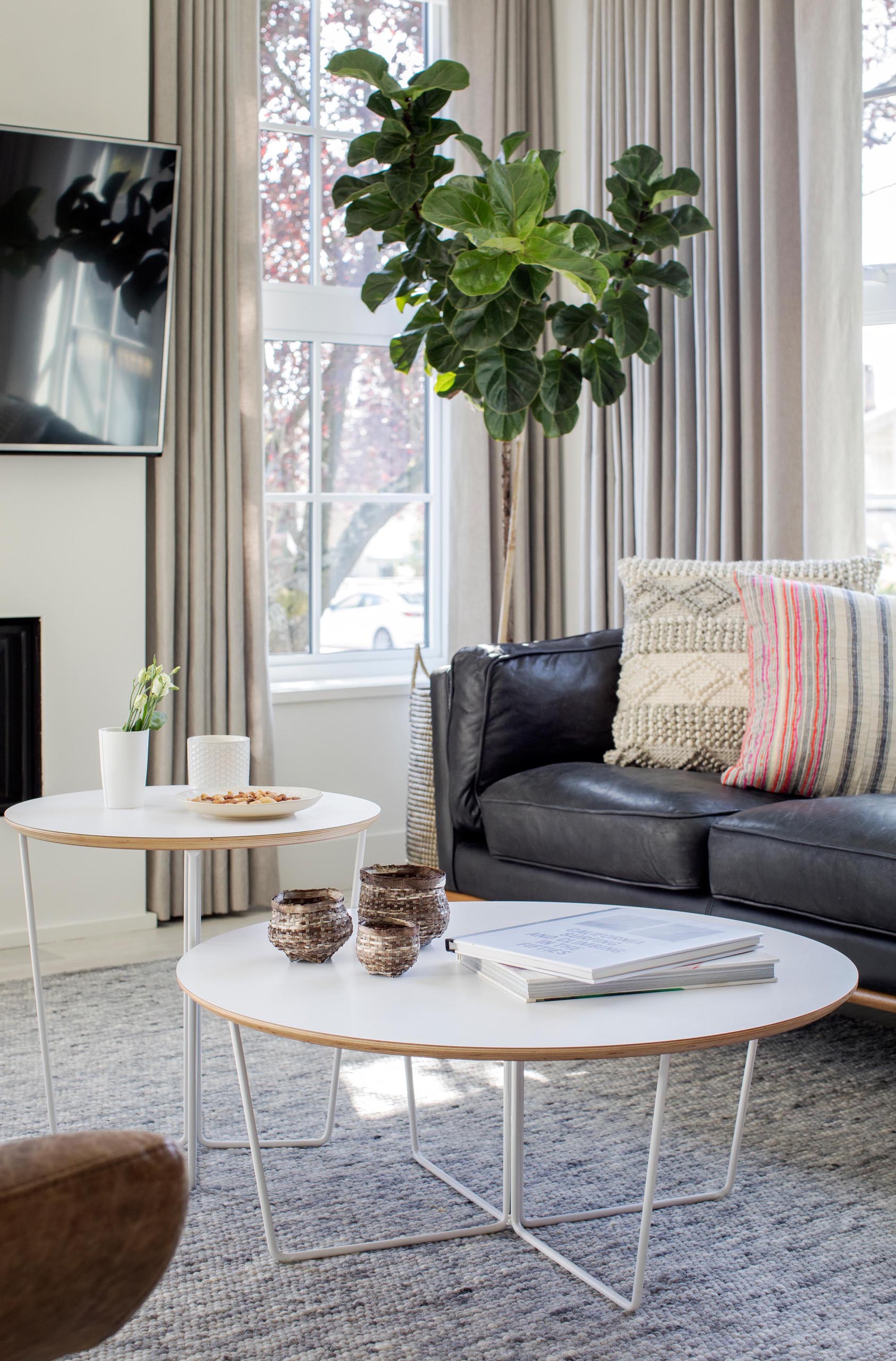 Separating the living room from the kitchen is the dining room. A black dining table with gold accents is anchored in the open floor plan by two glass pendant lights.
Throughout the home, there are heated porcelain floor tiles that look like beachy white-washed wood.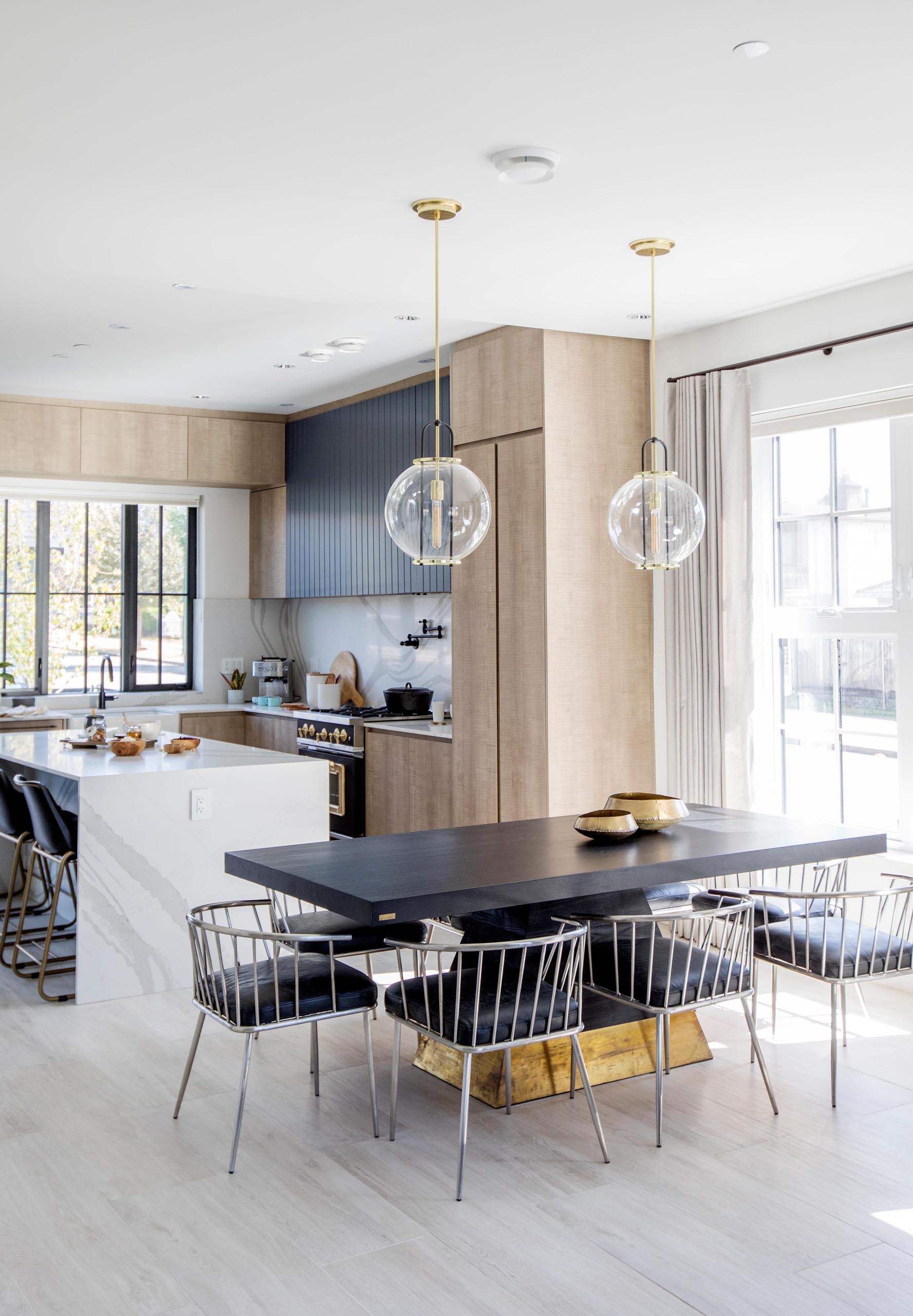 In the kitchen, minimalist wood cabinets provide ample storage and incorporate the fridge, while matte blue cabinets hide the extraction fan and contrast the light backsplash, countertops, and island.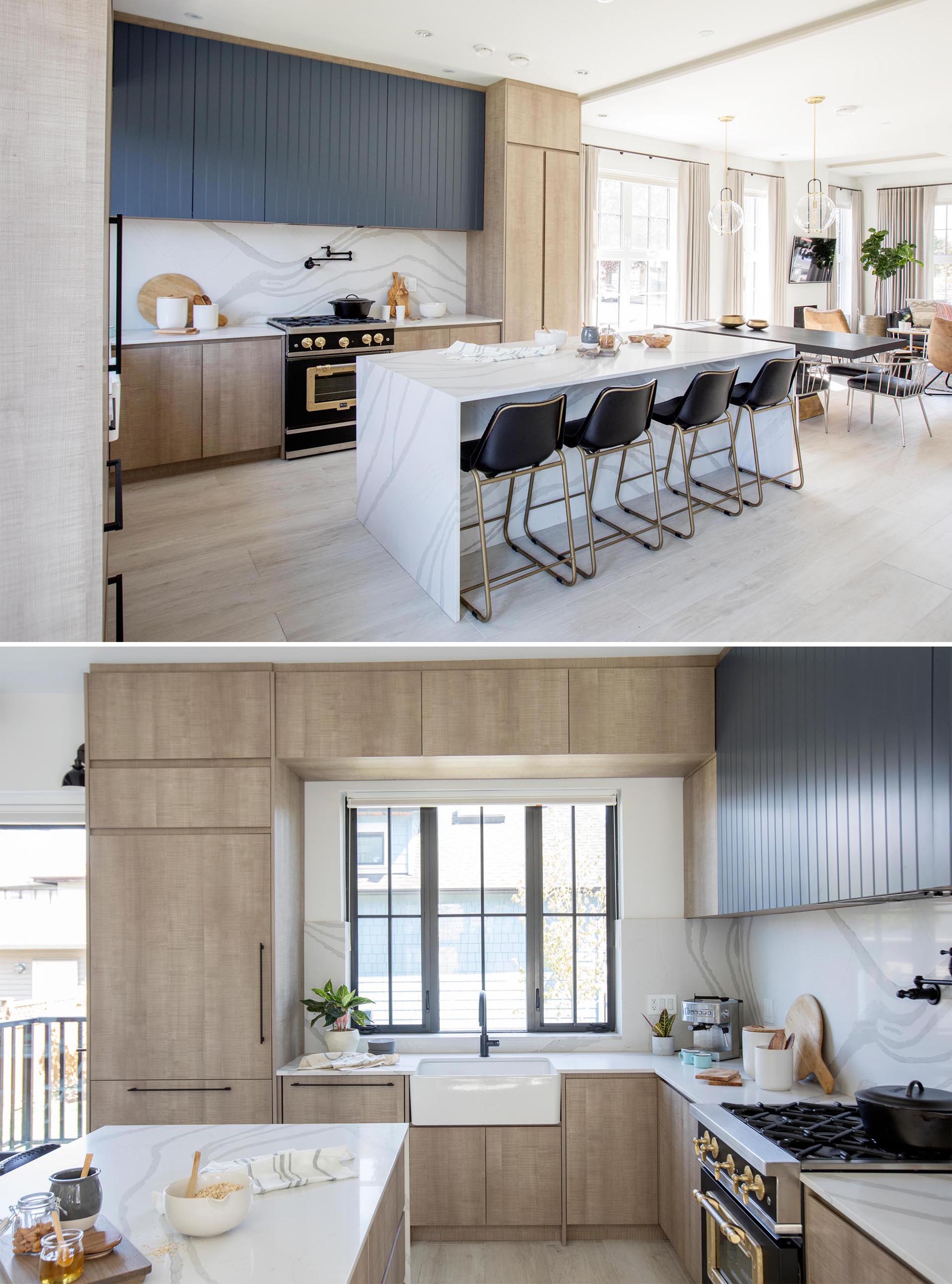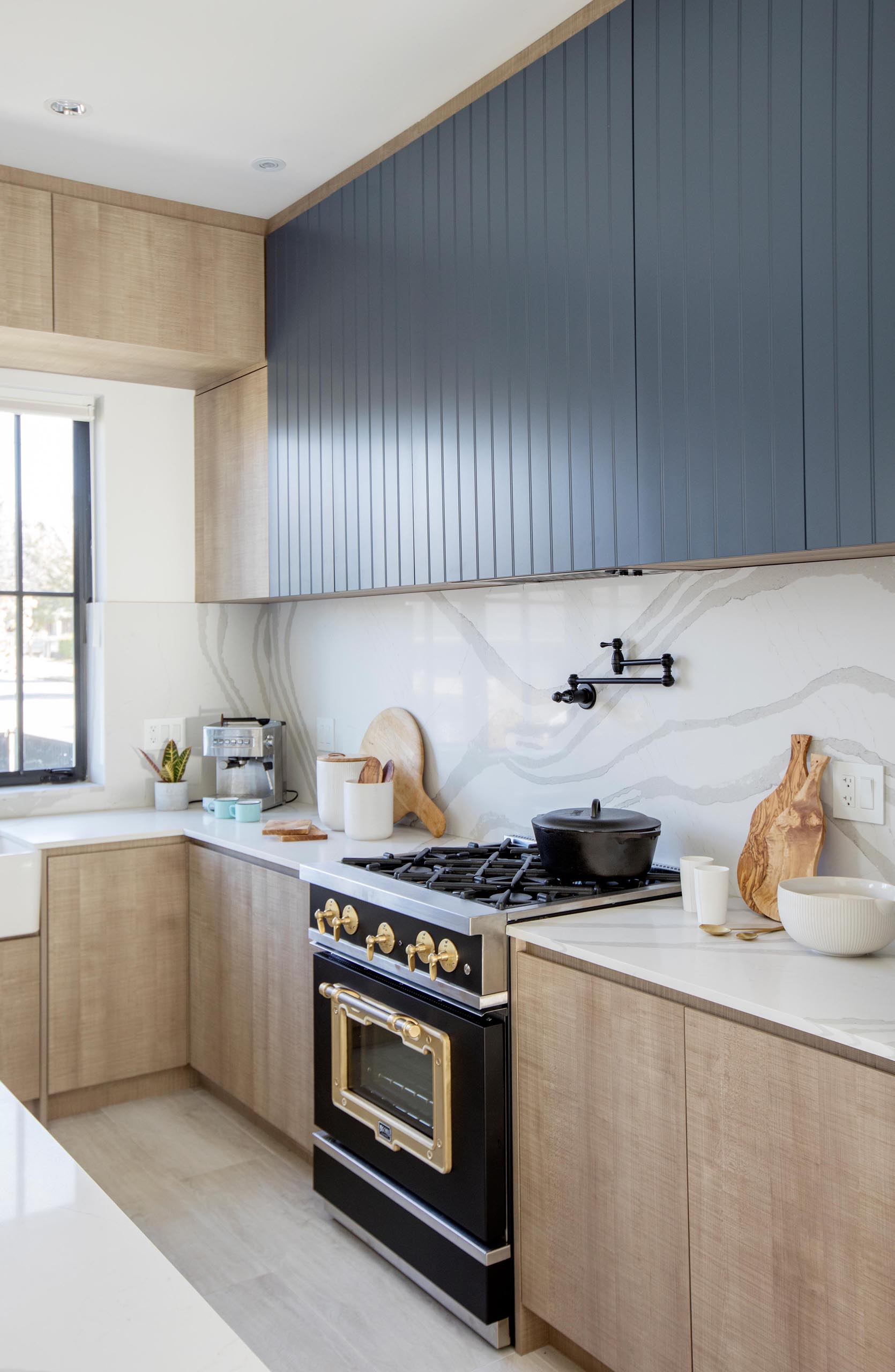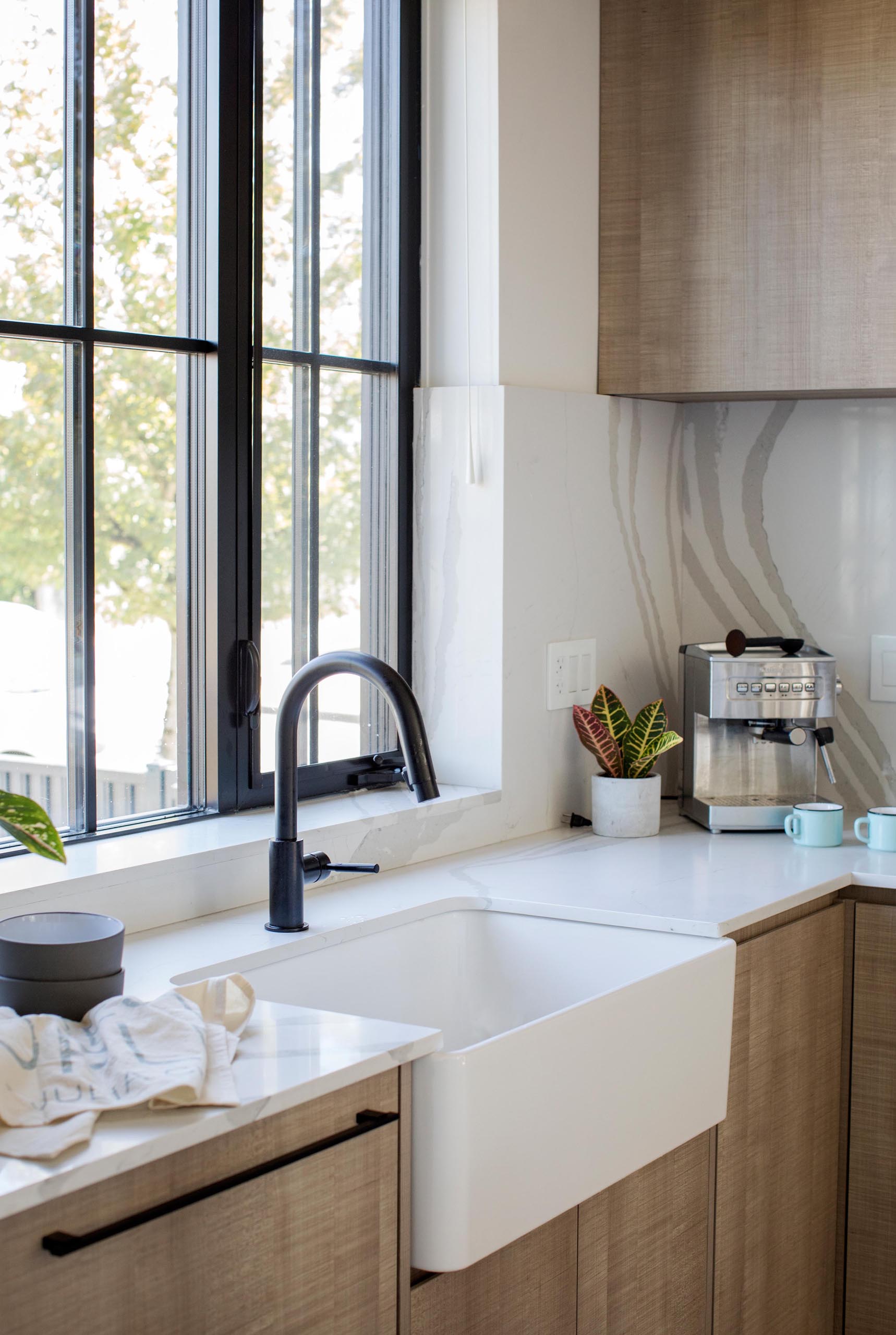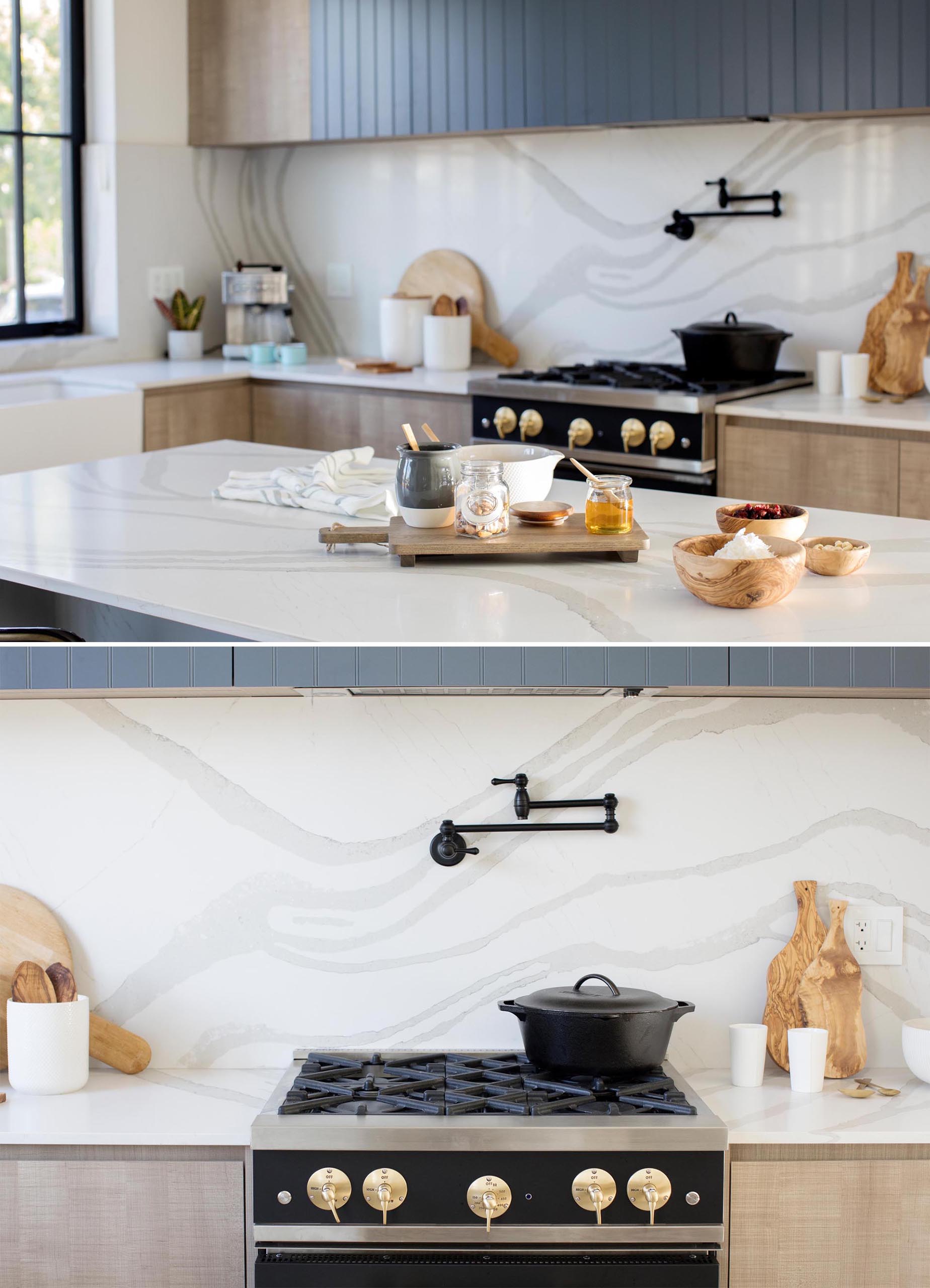 For a more casual dining experience, there's a secondary dining room. This time it's been furnished with benches and pillows that wrap around the corner of the room.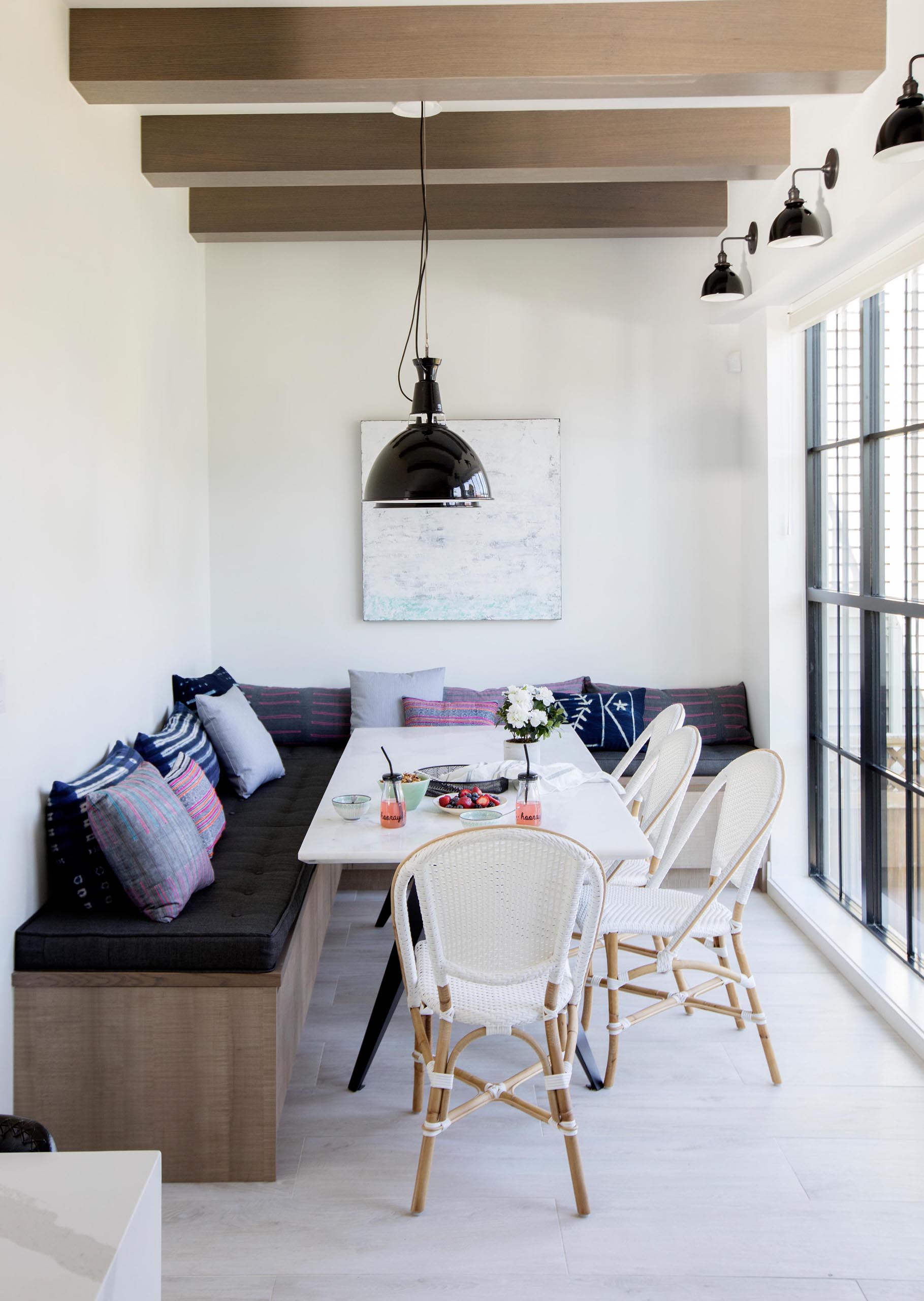 Stairs by the entryway have a delicate pattern that's shown on the risers, while the black handrails complement other black accents throughout the home.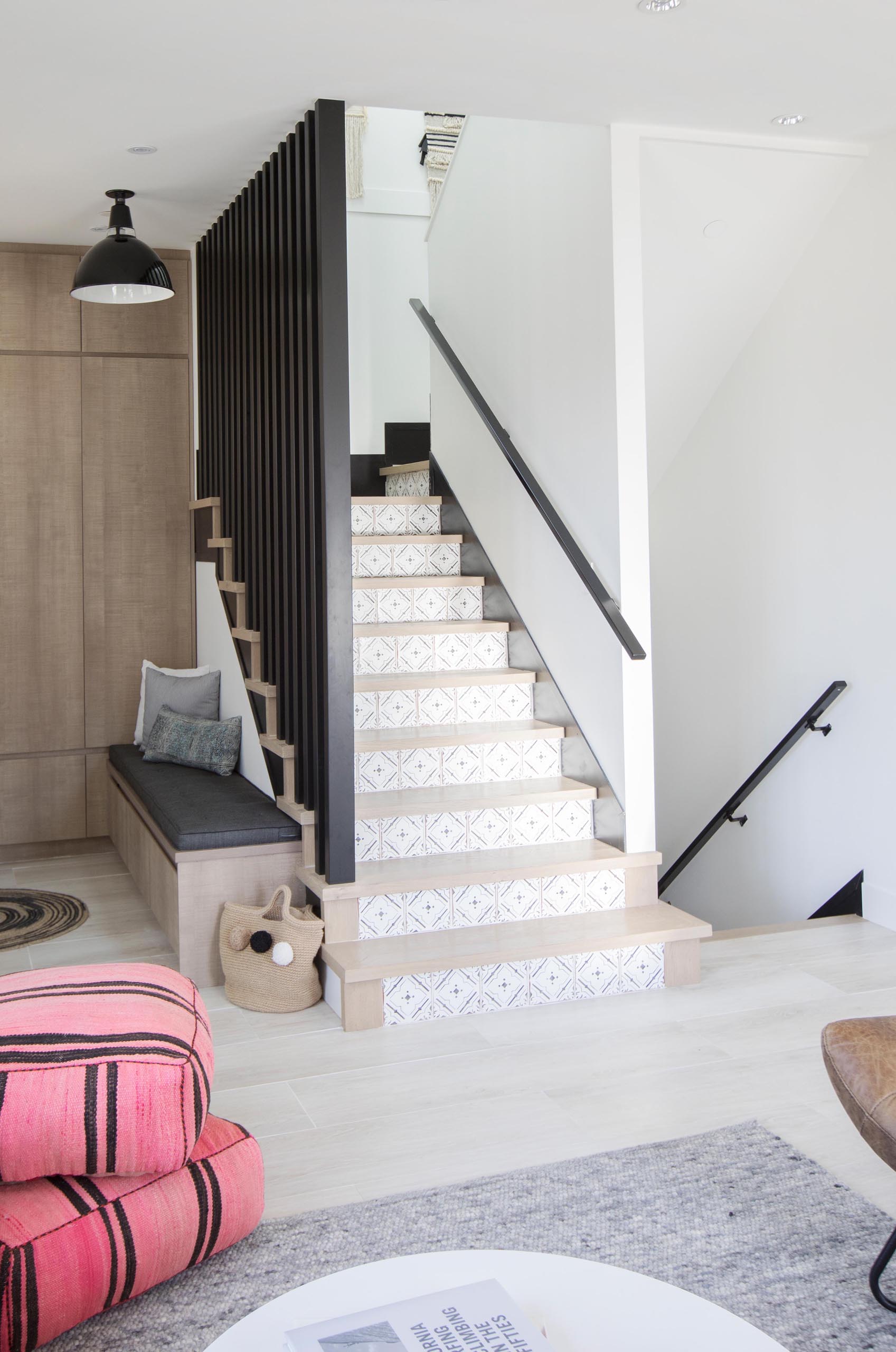 In the master bedroom, a contemporary wood framed four poster bed catches the eye. Other furnishings include wood bedside tables, a black chair, wall-mounted bedside lamps, a hanging plant in the corner, and a rug.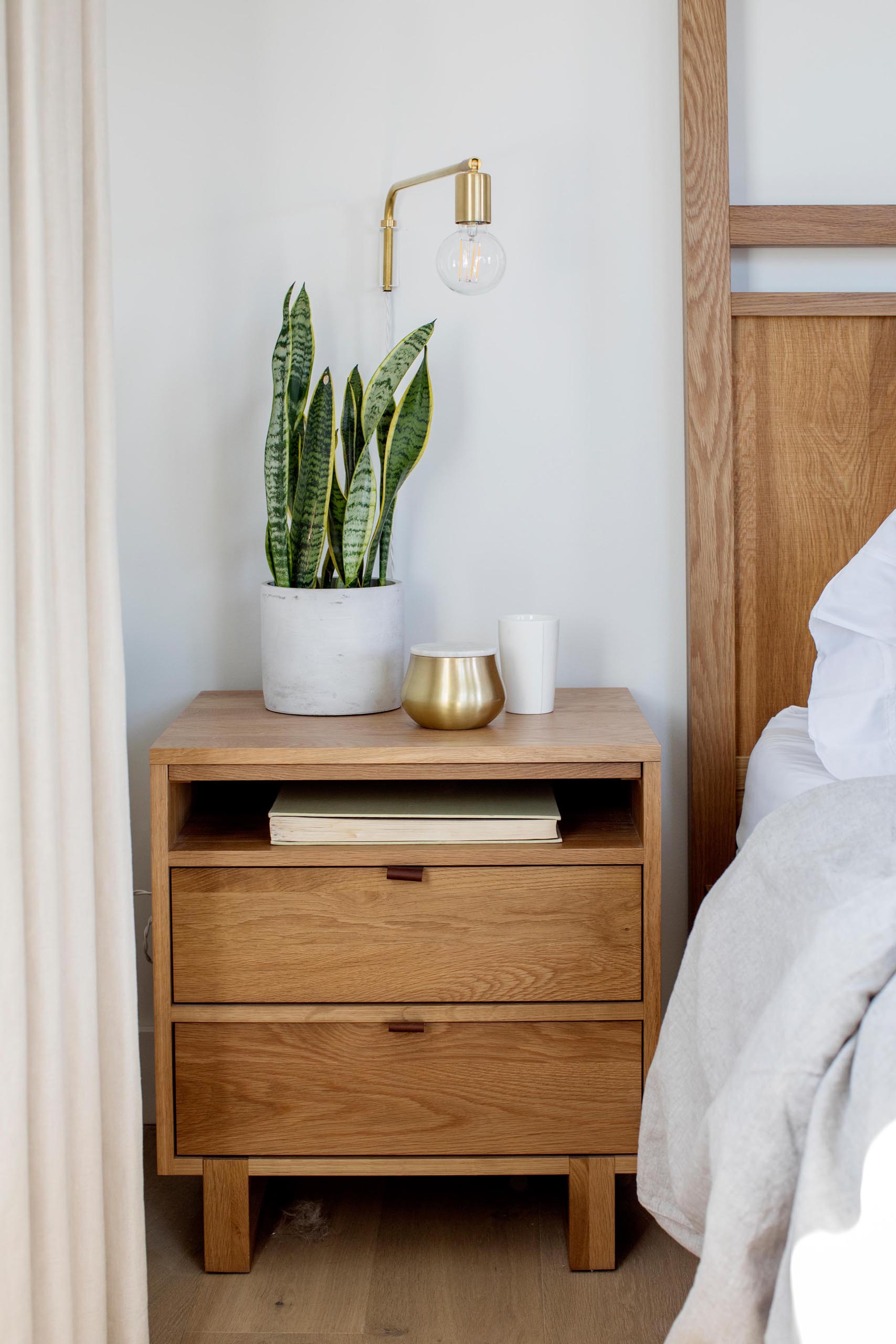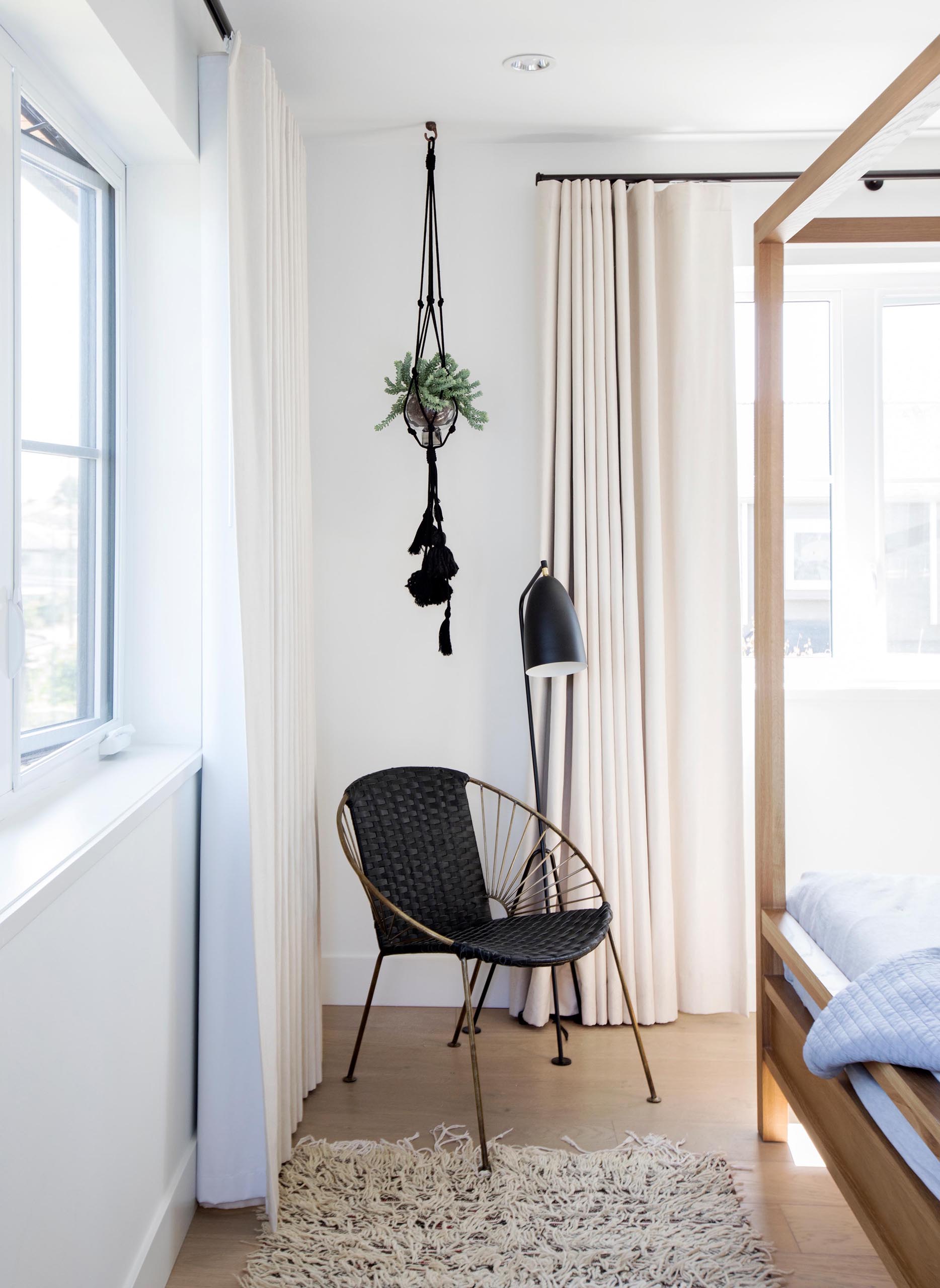 In another bedroom, a pink and white color palette has been chosen. Floral accents adorn the walls, a striped pink rug is located at the end of the bed, and a home work station with floating shelves makes use of a small alcove.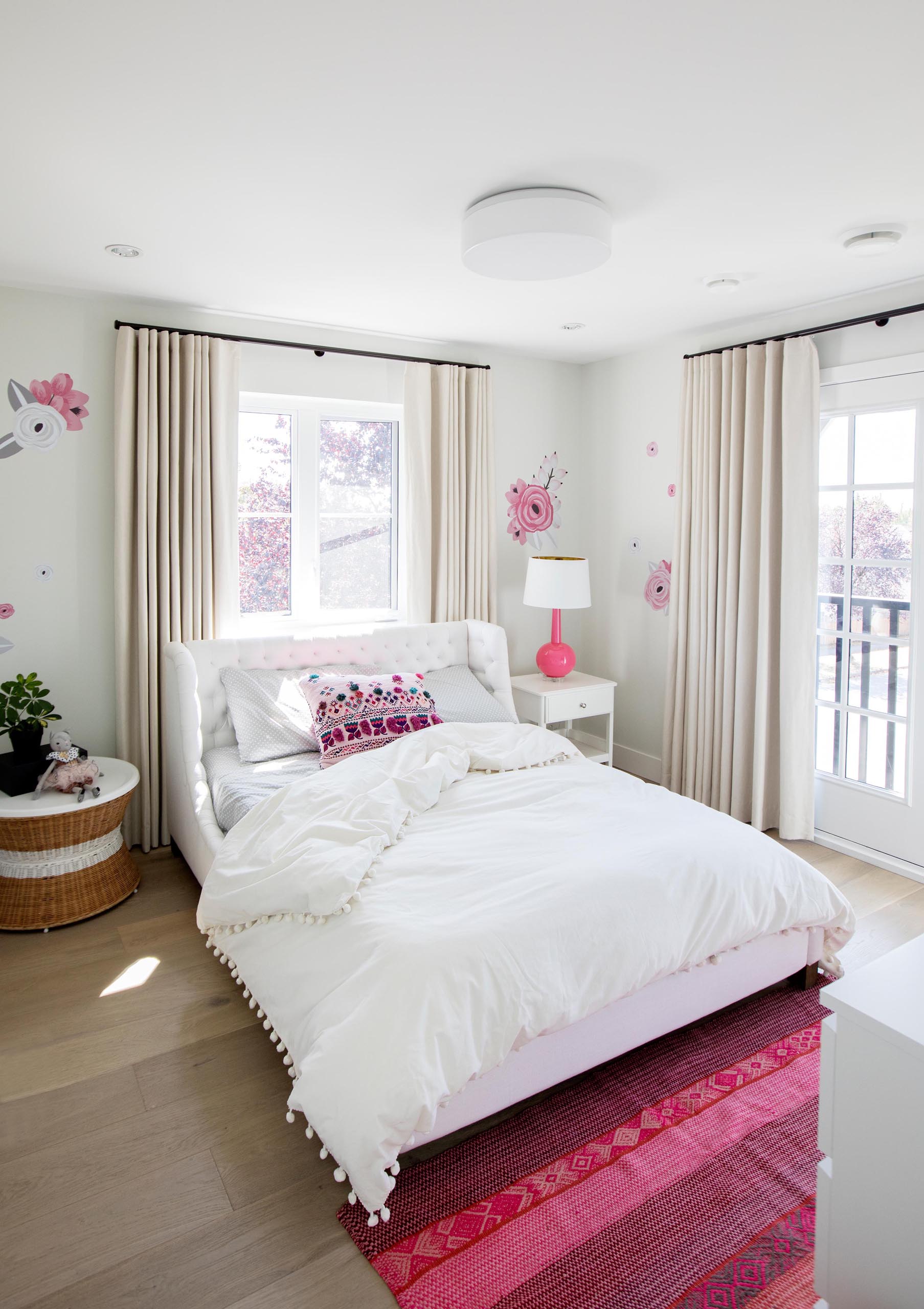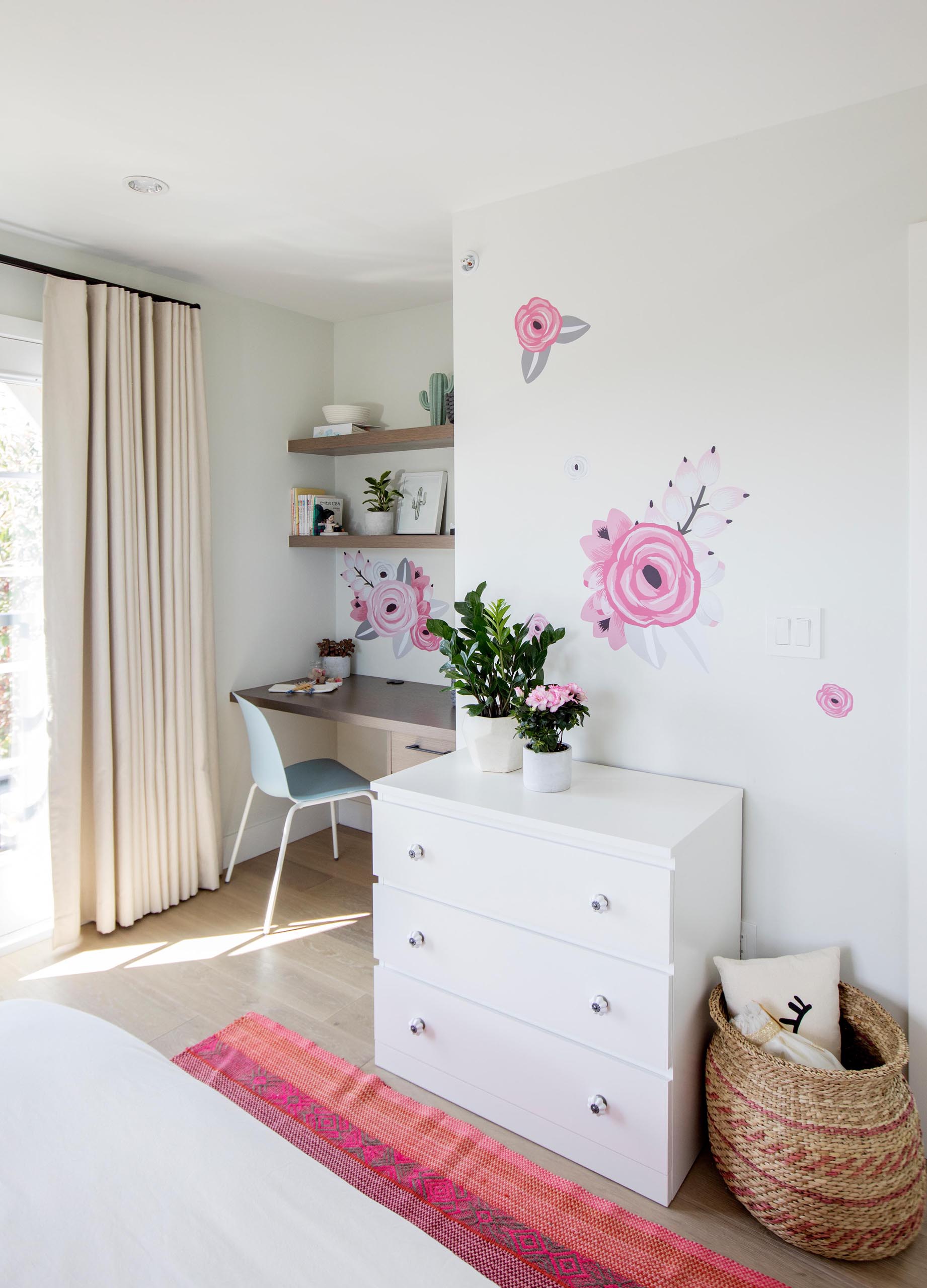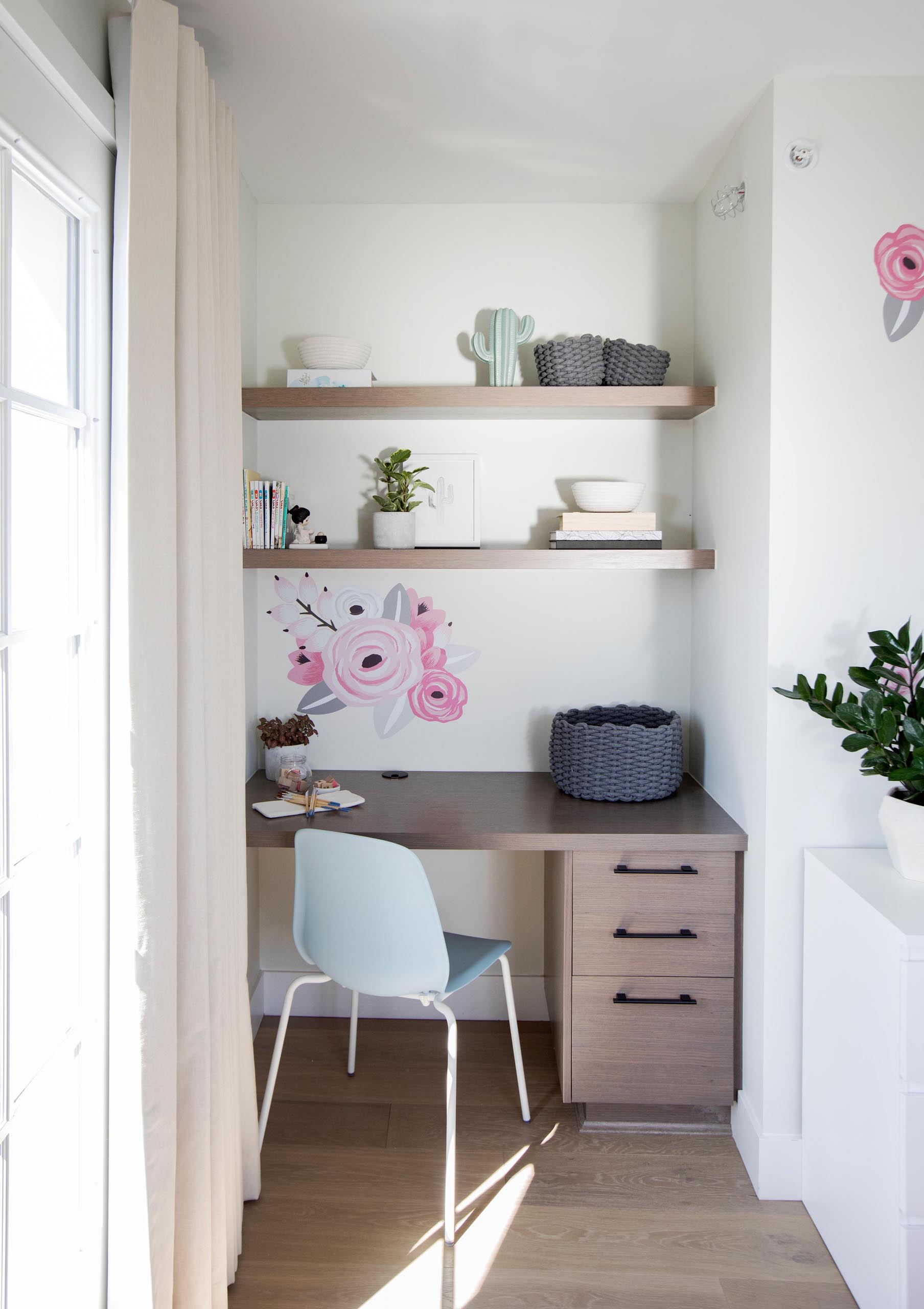 The third bedroom has a playful appearance, with a polka dot pattern on the walls, a small tent, and kid-sized furniture with a table, stools, and poufs.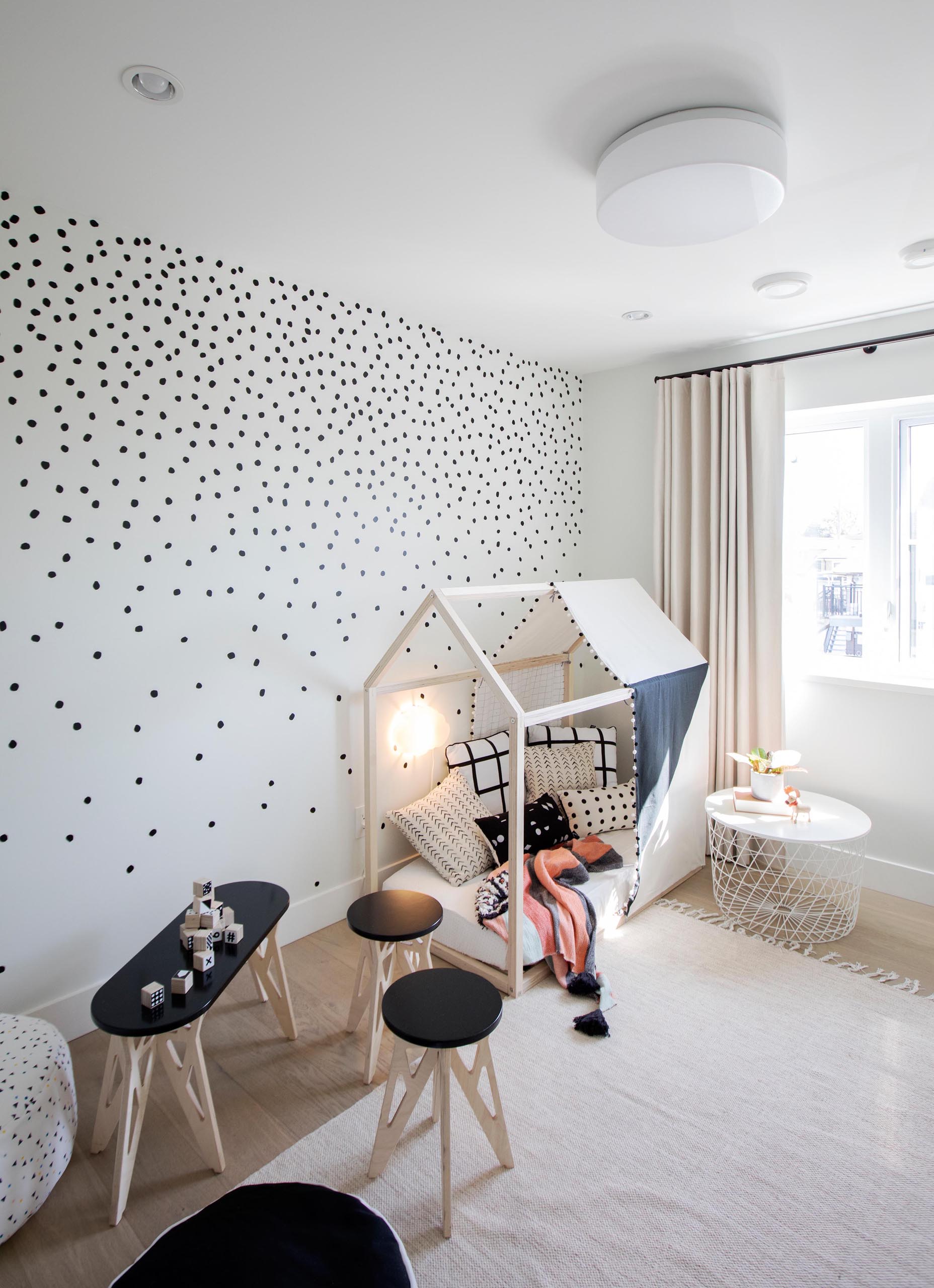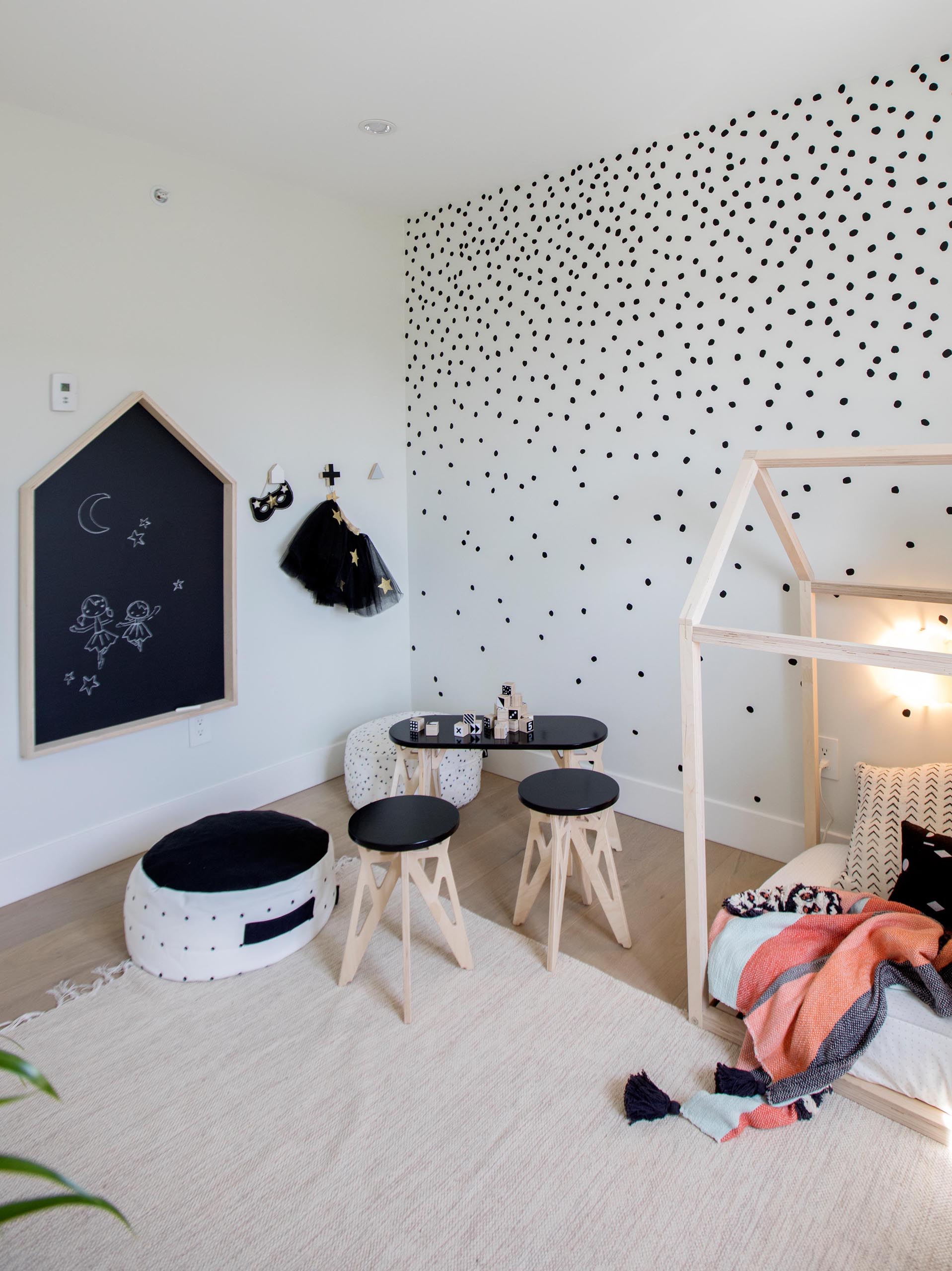 A play space with a mountain wall mural, tent, and shelving has been created in a small room.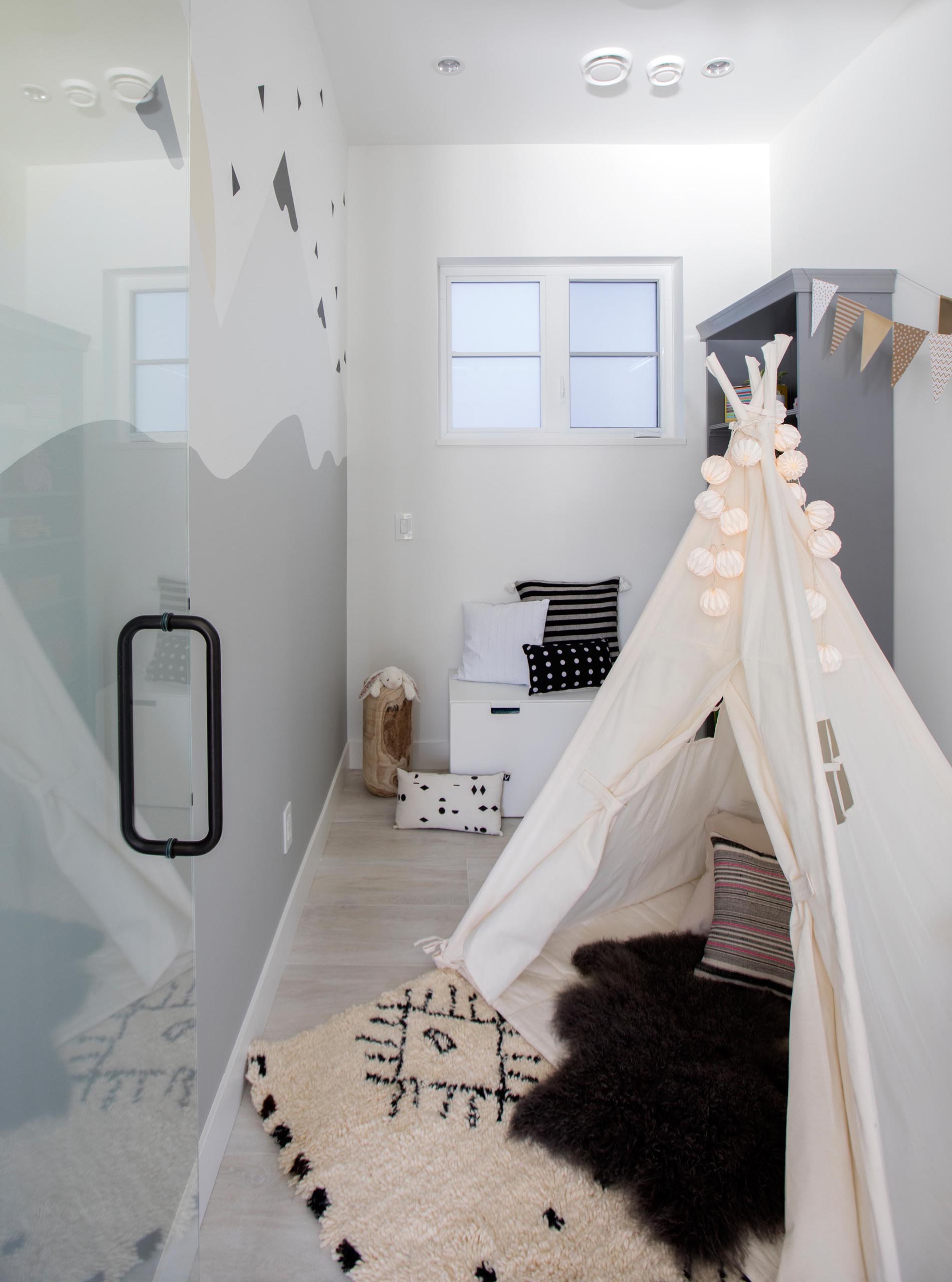 The home has three bathrooms, with the first bathroom acting as the main bathroom. The vanity has been designed with a split layout, allowing a dropped down section between the two sinks. Penny tiles with contrasting grout cover the wall, while the round mirrors complement the hanging pendant lamps, and white subway tiles with dark grout are featured in the shower.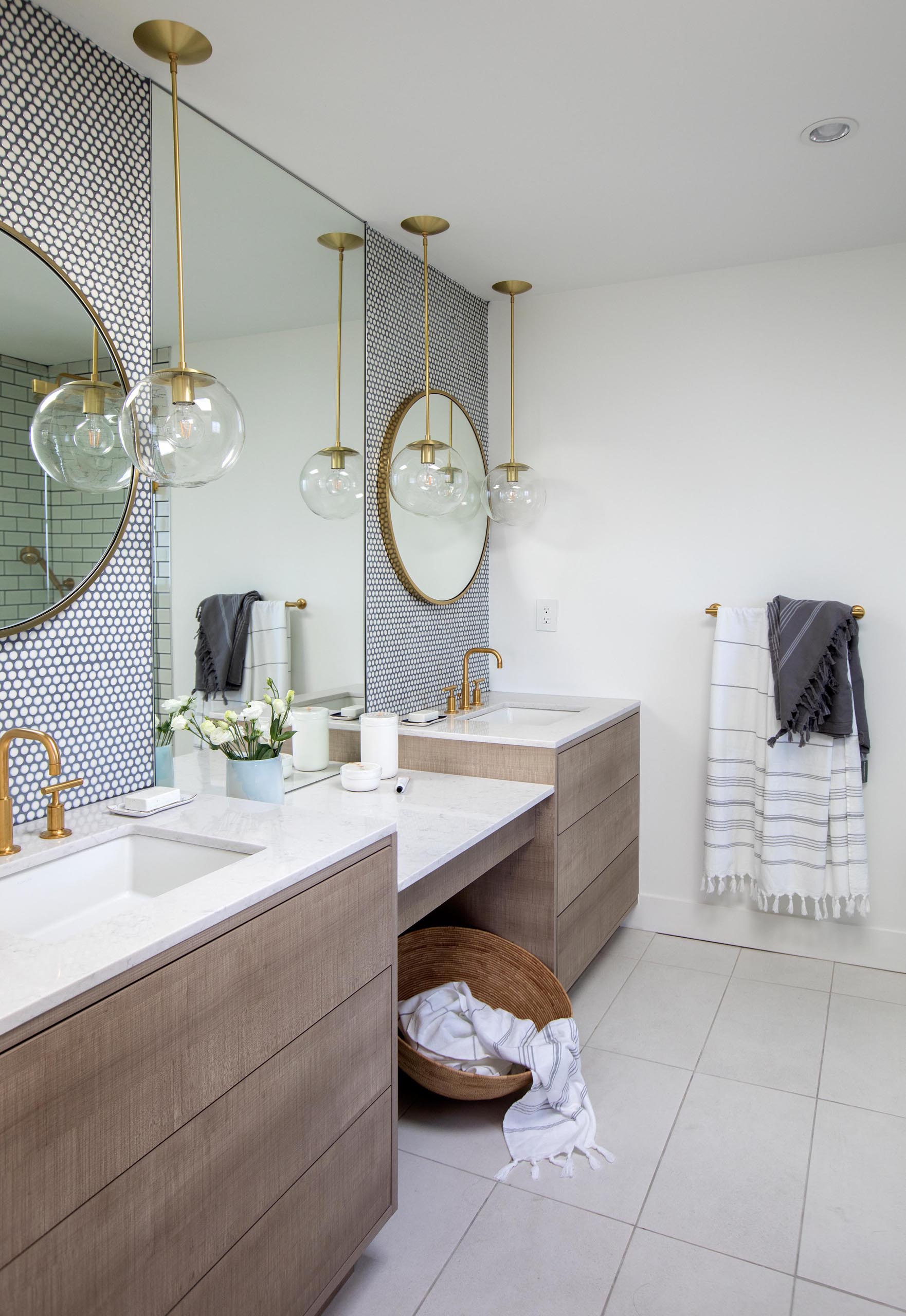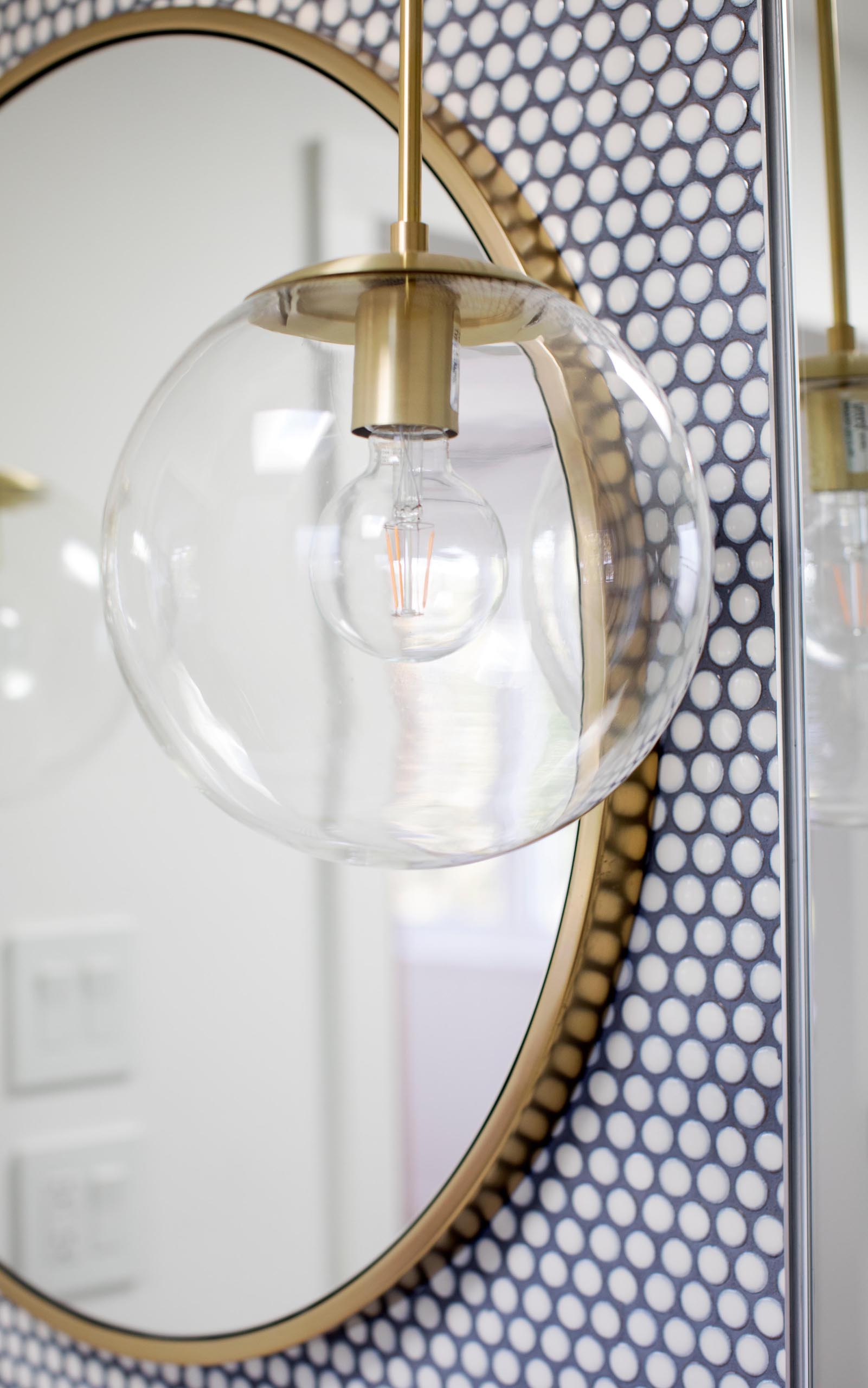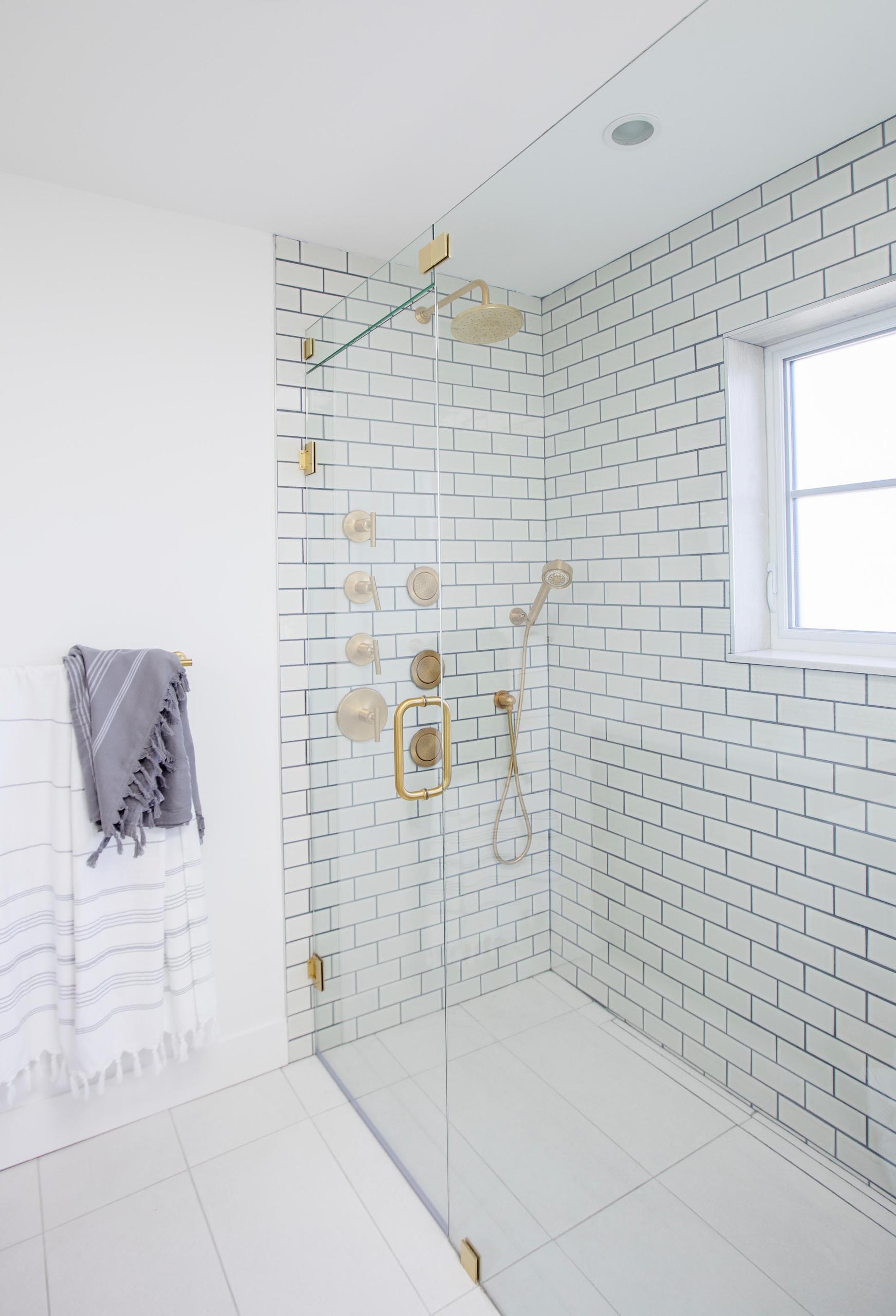 In the first guest bathroom, there's a wood vanity with a white countertop, and a shower lined with floor-to-ceiling gray tiles.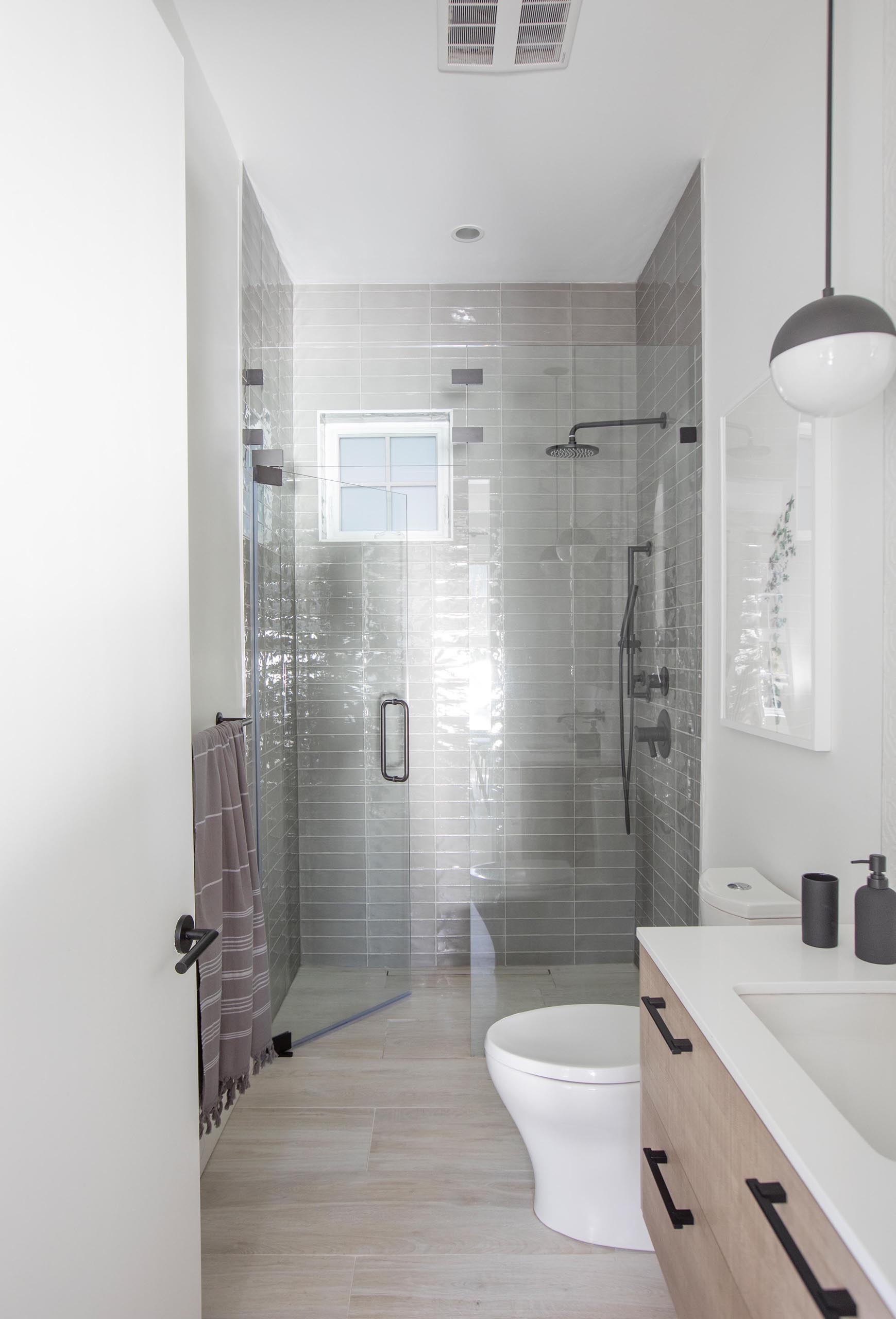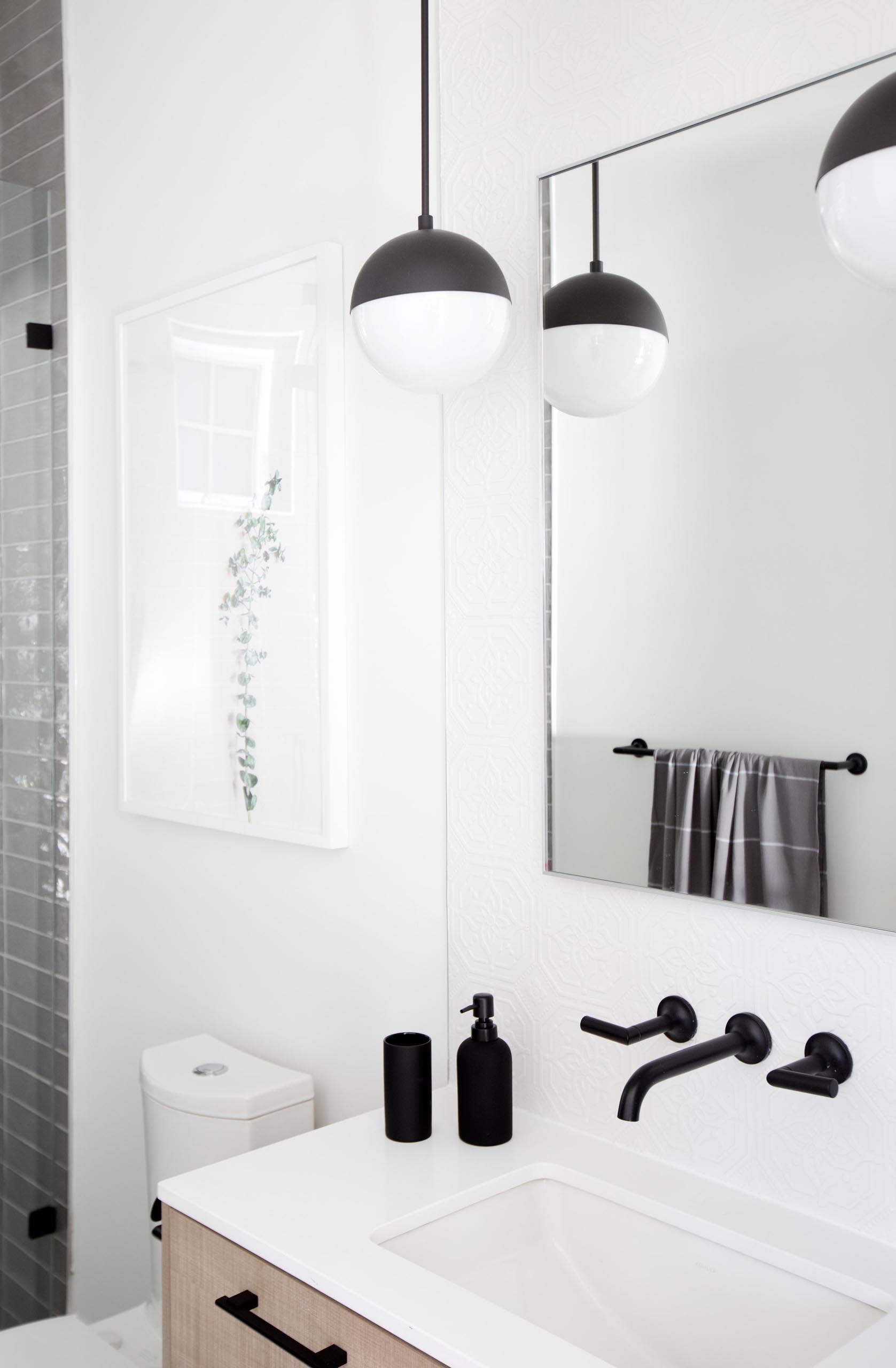 In the third bathroom, patterned tiles have been used to designate the vanity area, while black pendant lights complement the black mirror frame and shower curtain rod. A blue shower curtain adds a touch of color, while rectangular gray tiles line the shower and front of the bathtub.