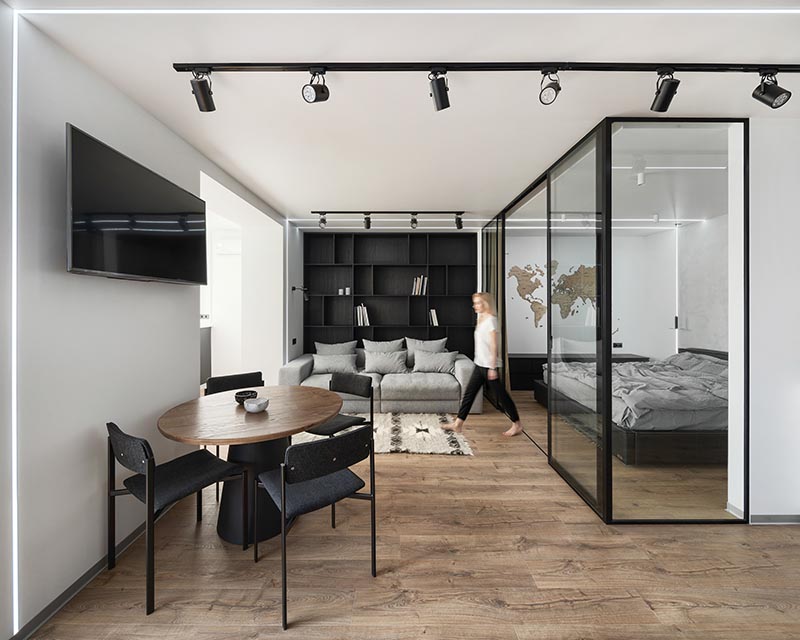 Iryna Lysiuk of The Interior Workshop has recently completed the modern renovation of an apartment that includes the addition of a glass-enclosed bedroom.

Located directly off the living room, the black-framed glass walls of the bedroom provide a separation from the rest of the apartment and allows the natural light from the window to travel through to the bedroom.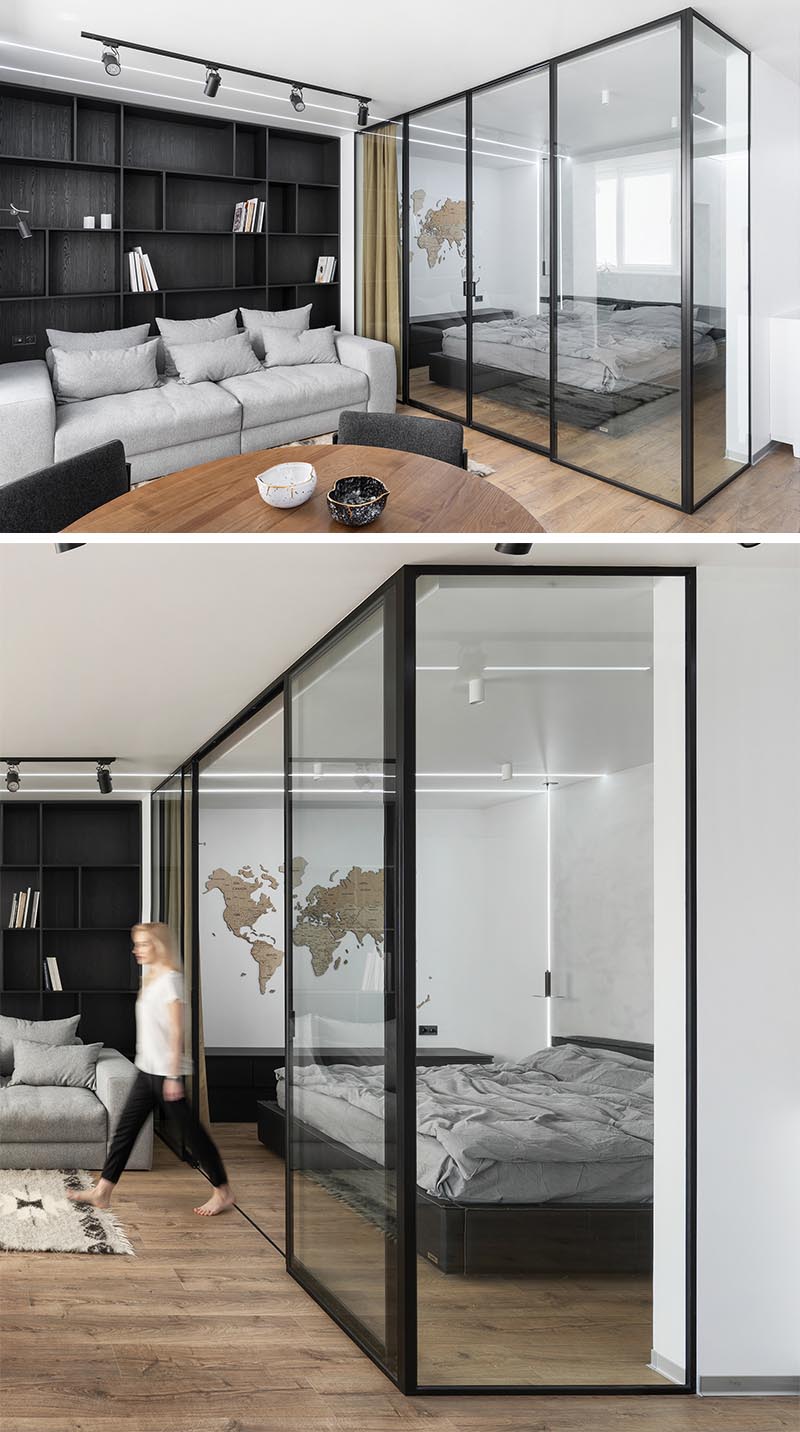 Sliding doors provide access to the bedroom, while the wood floor from the social areas continue through for a unified look.

Inside the bedroom, minimalist black furniture has been included, while hanging pendant lamps act as bedside lamps, and a wood world map adorns the wall. At night, curtains can be drawn for privacy and to block out the light.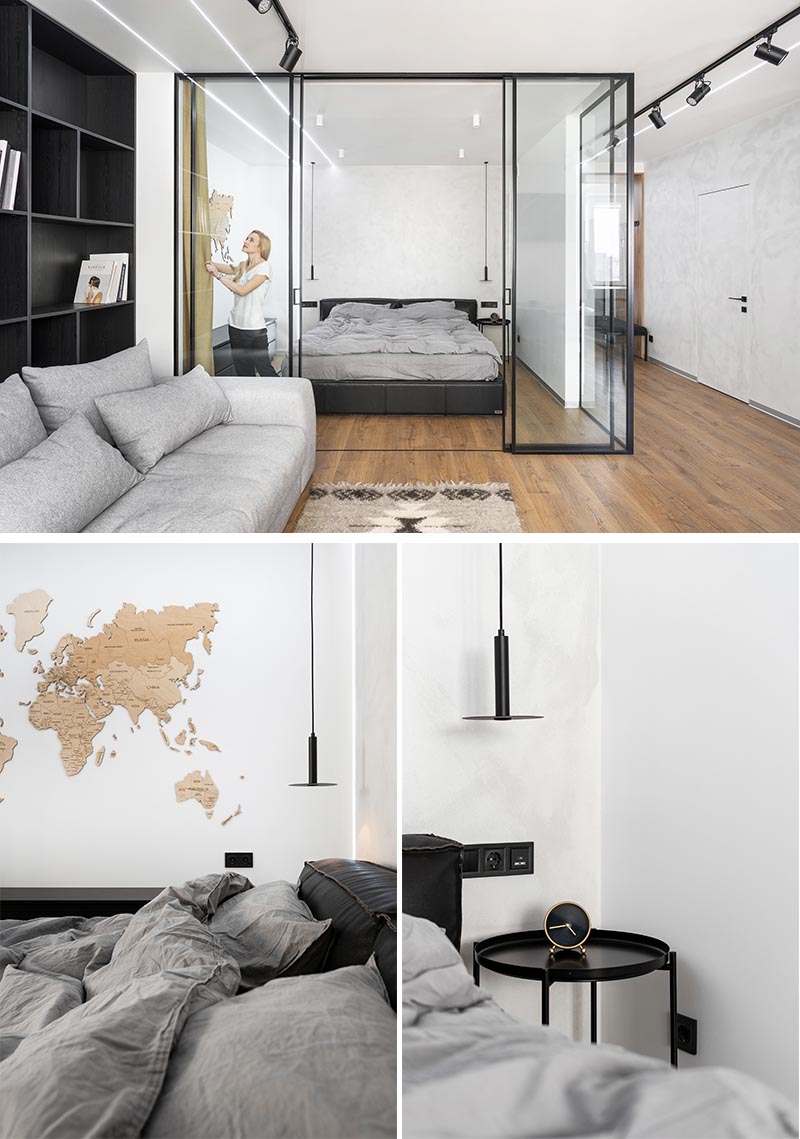 Photo: Alexander Kondriyanenko | Design: Iryna Lysiuk | Project management: Maksym Lysiuk