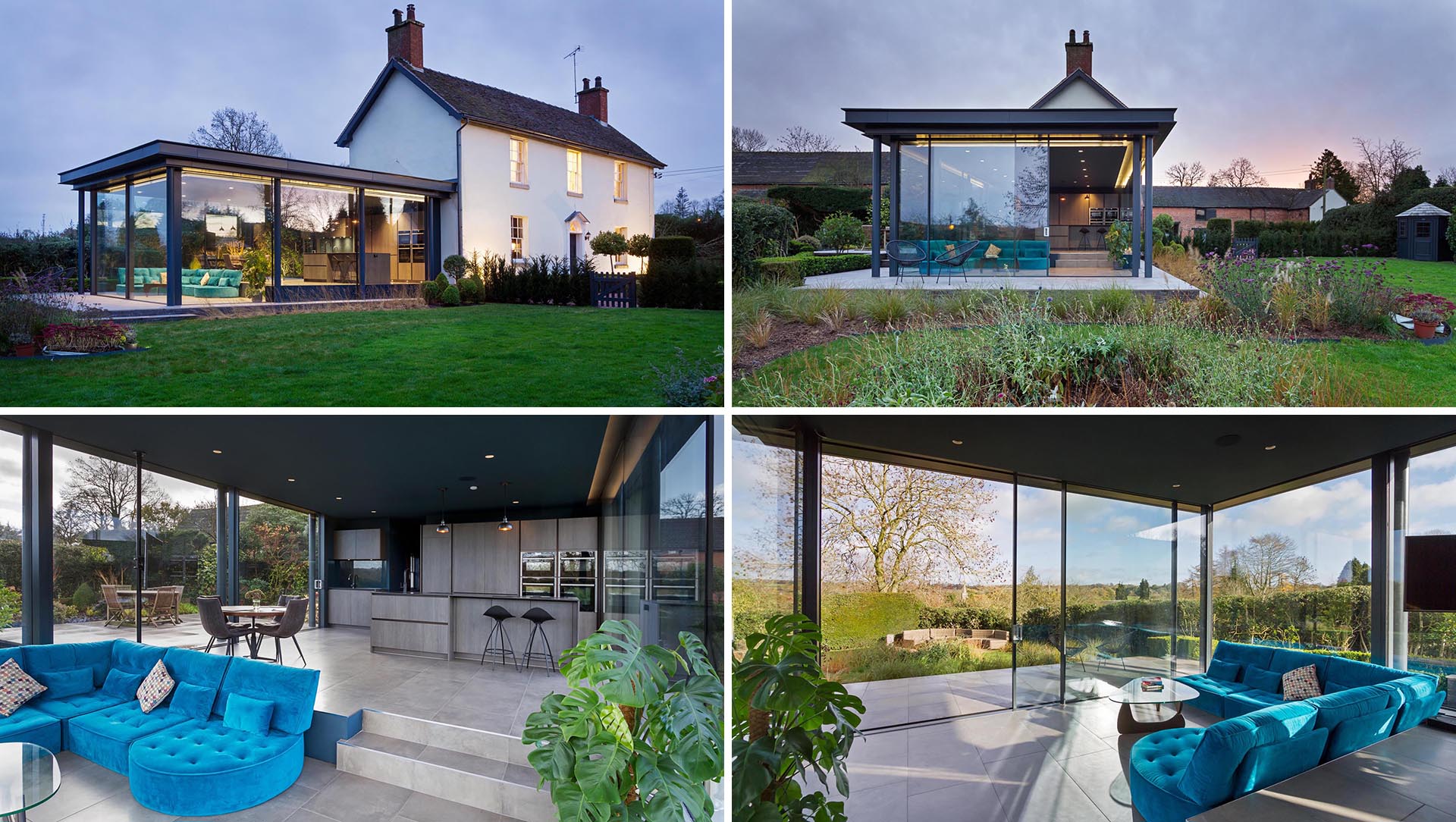 Croft Architecture has designed a modern glass-enclosed addition for a Grade II Listed cottage in a small hamlet in Staffordshire, England.
Located in a conservation area, the early 19th-century farmhouse has stucco siding covering the brickwork and is screened with high hedges providing privacy for the home and surrounding garden.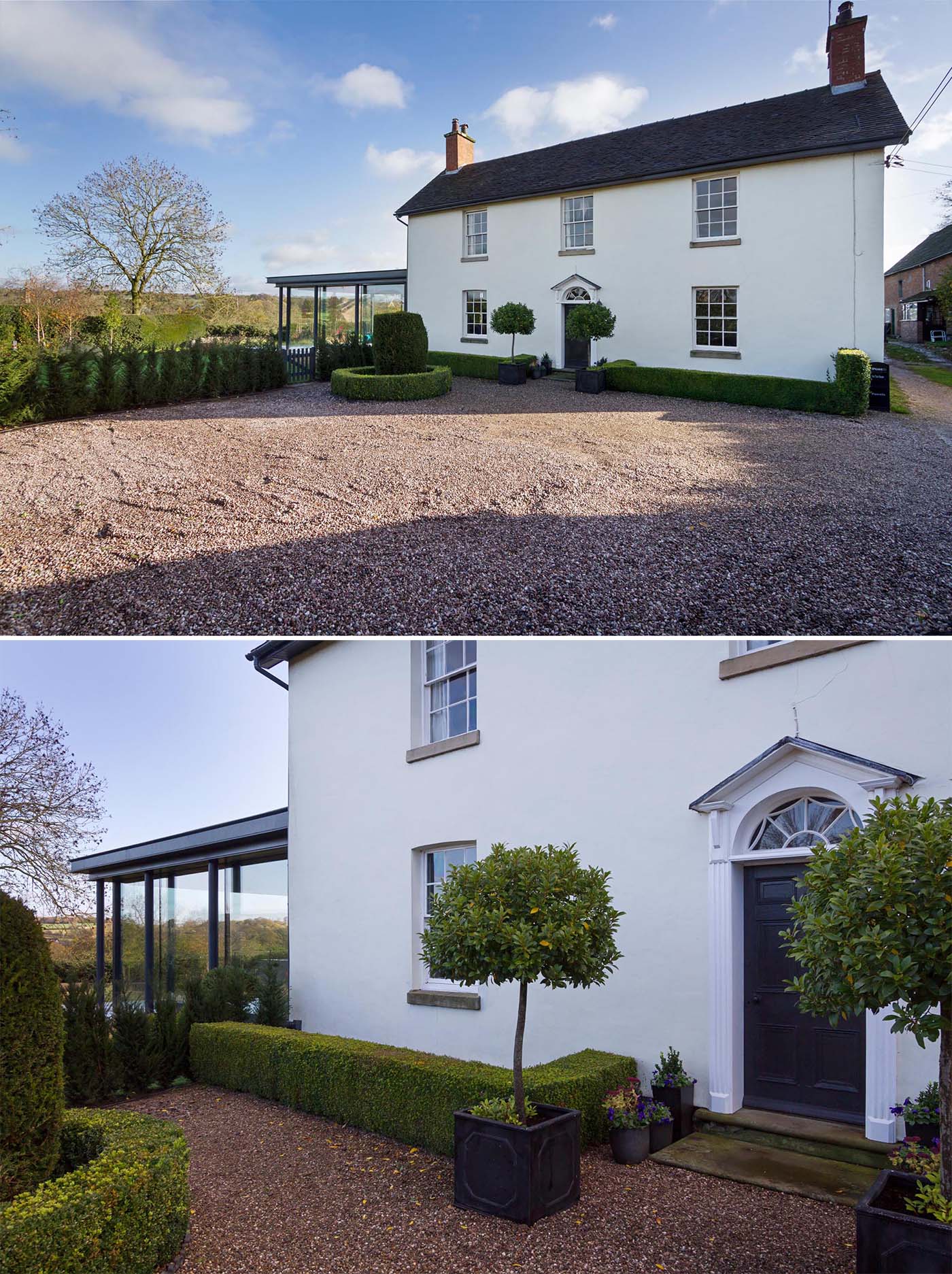 The architects explain, 'Although the house gave the couple the style and character they love, the layout of the downstairs living space was awkward in size and shape, and did not allow them to easily entertain and enjoy their home with guests.'
The home also had several attached outbuildings that were accessible through the house, although over time they were beginning to become unfit for purpose due to leakages and the homeowners needed a suitable replacement. This is where the new glass addition comes in.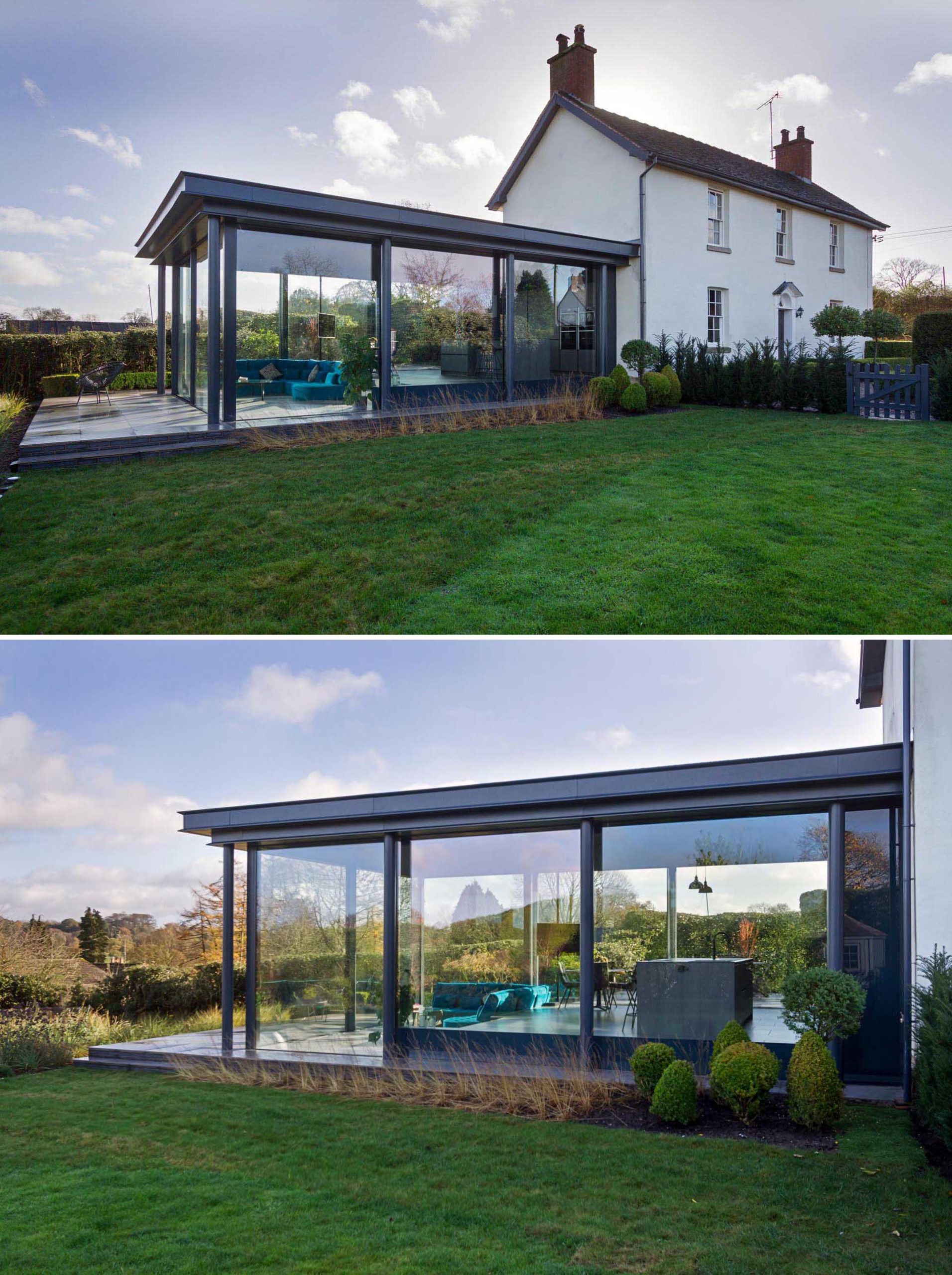 The fully glazed contemporary single story extension is modern, light, easy to maintain, flexible, and has level access to the garden.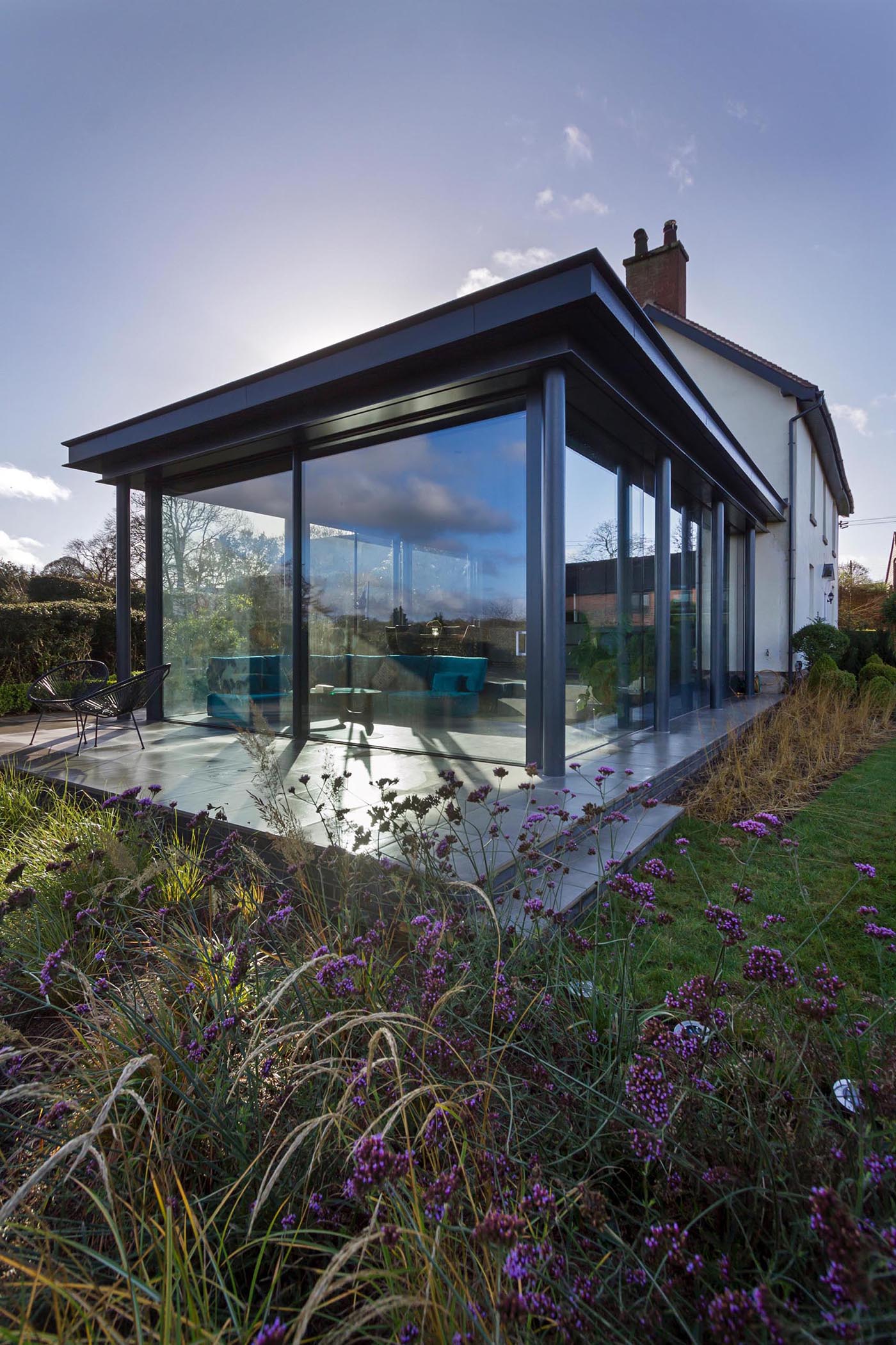 Surrounding the new addition is a patio that extends the living space even further.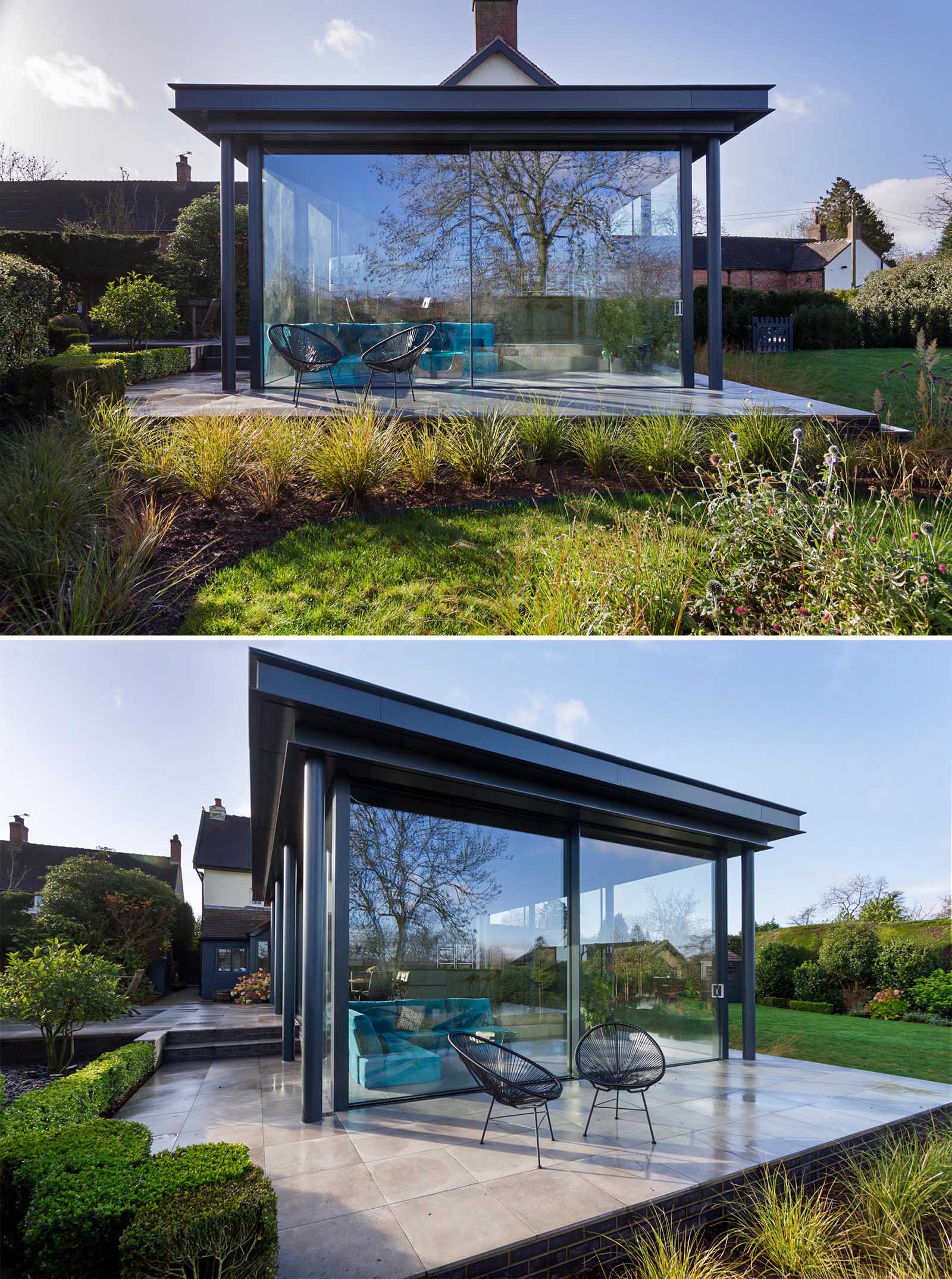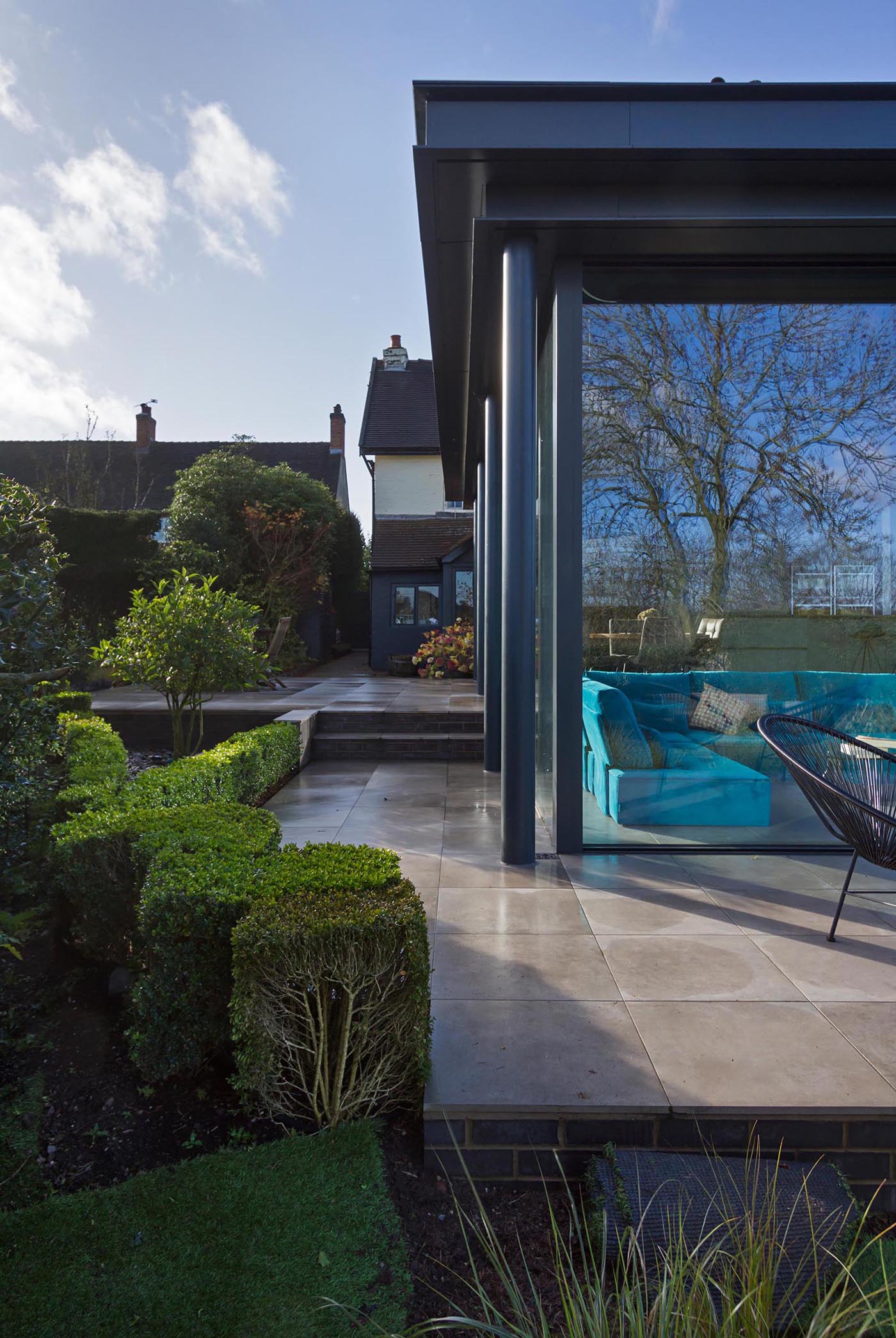 The patio also creates a space for outdoor dining and connecting with the garden, where there's also an outdoor sofa for relaxing.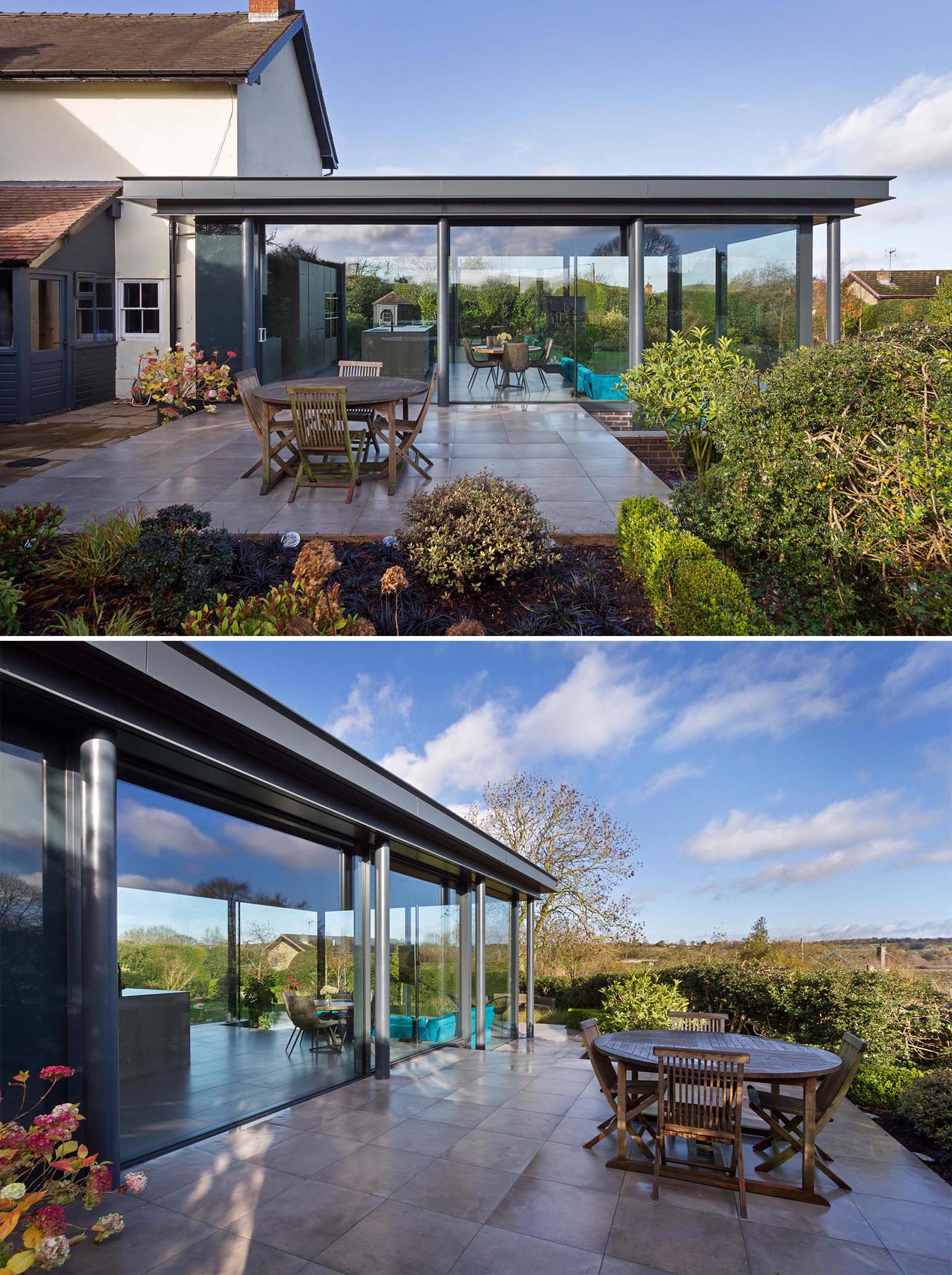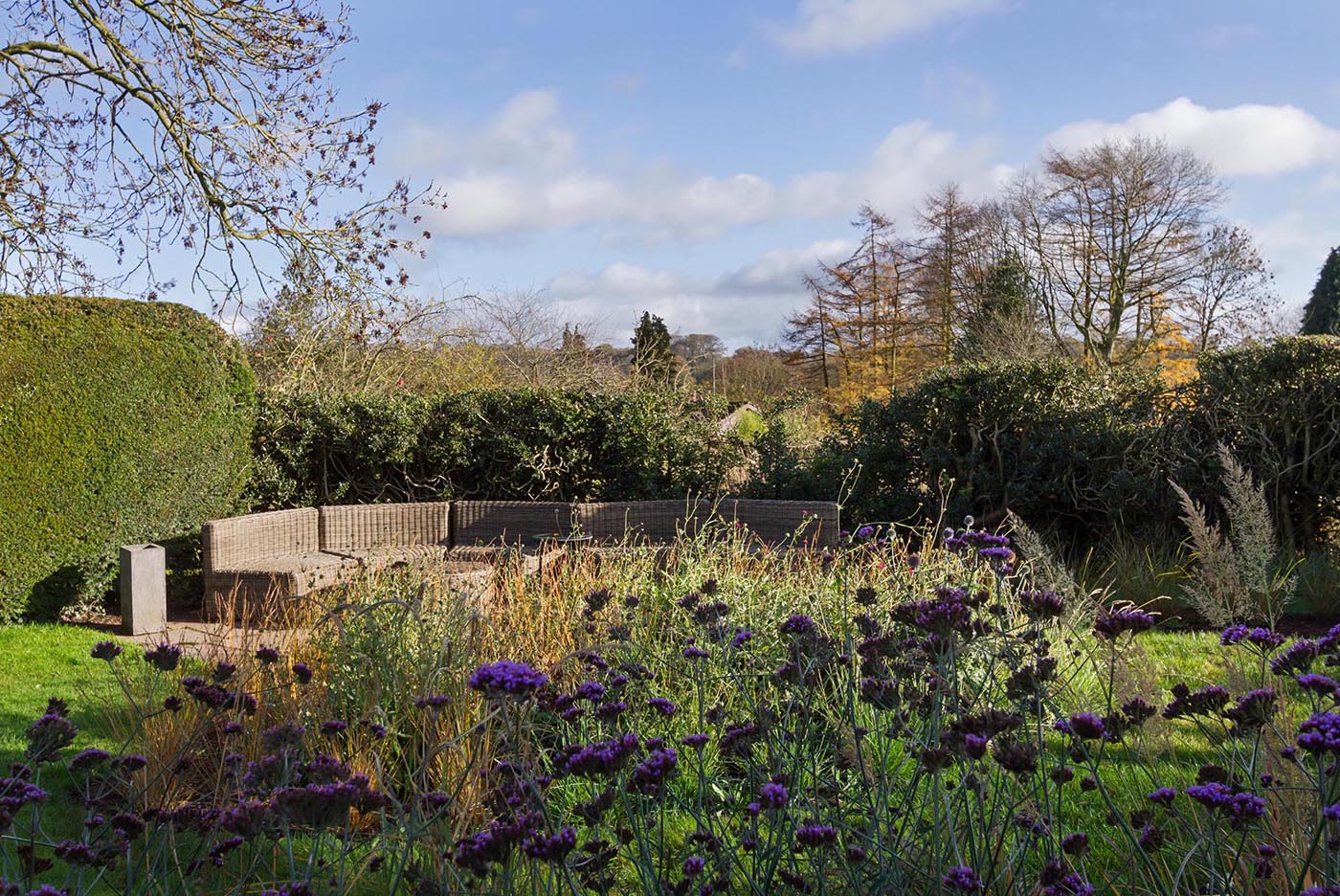 The floor to ceiling glazed doors provide an abundance of natural light and provide the connection to the garden that was desired. Sliding all the doors back during the summer months allows the warm summer breeze to flow through cooling the space to create an ambient temperature.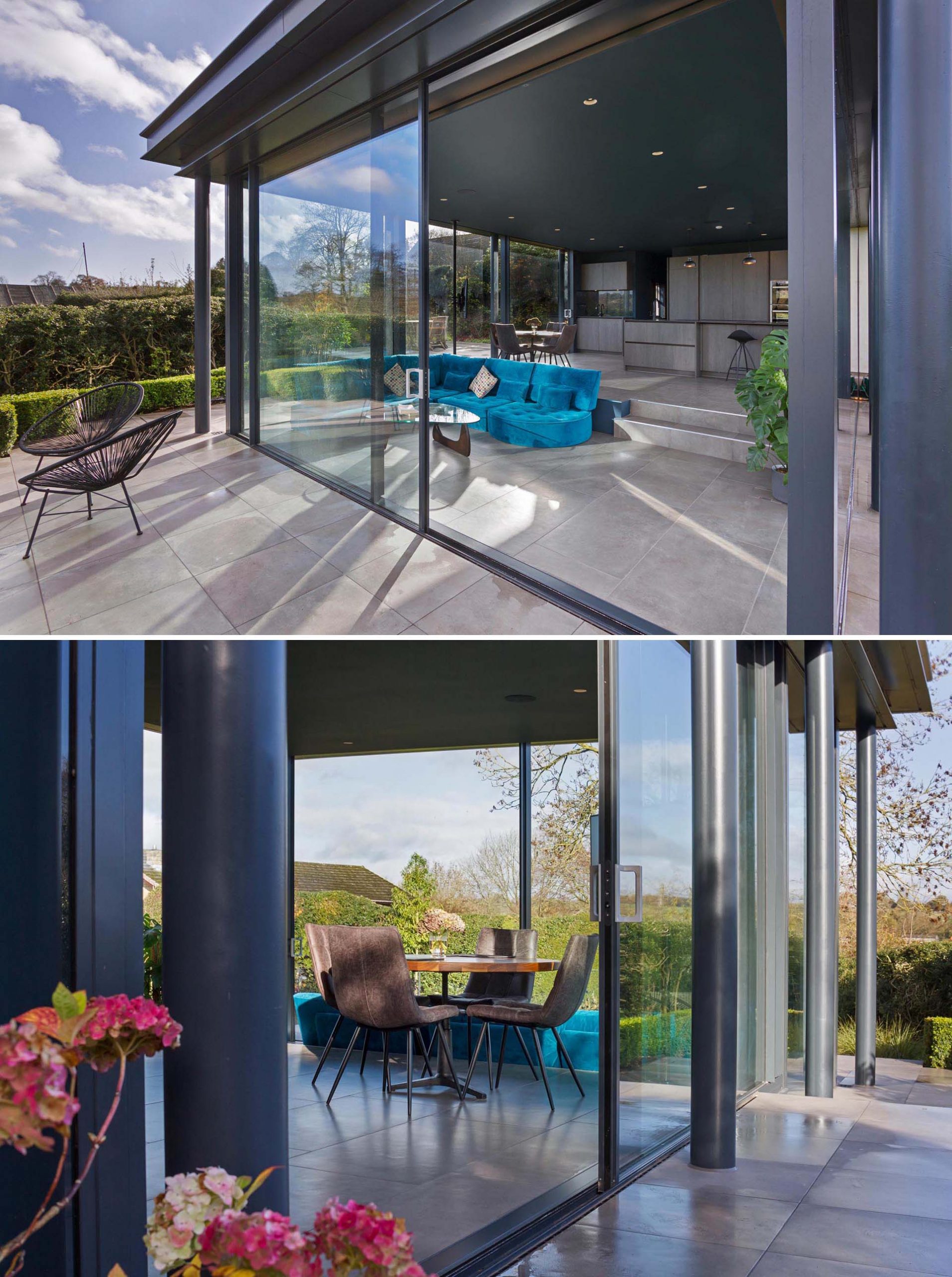 The interior of the addition includes a split level living area away from the kitchen and dining area, creating a space to comfortably relax and enjoy the views of the garden day and night.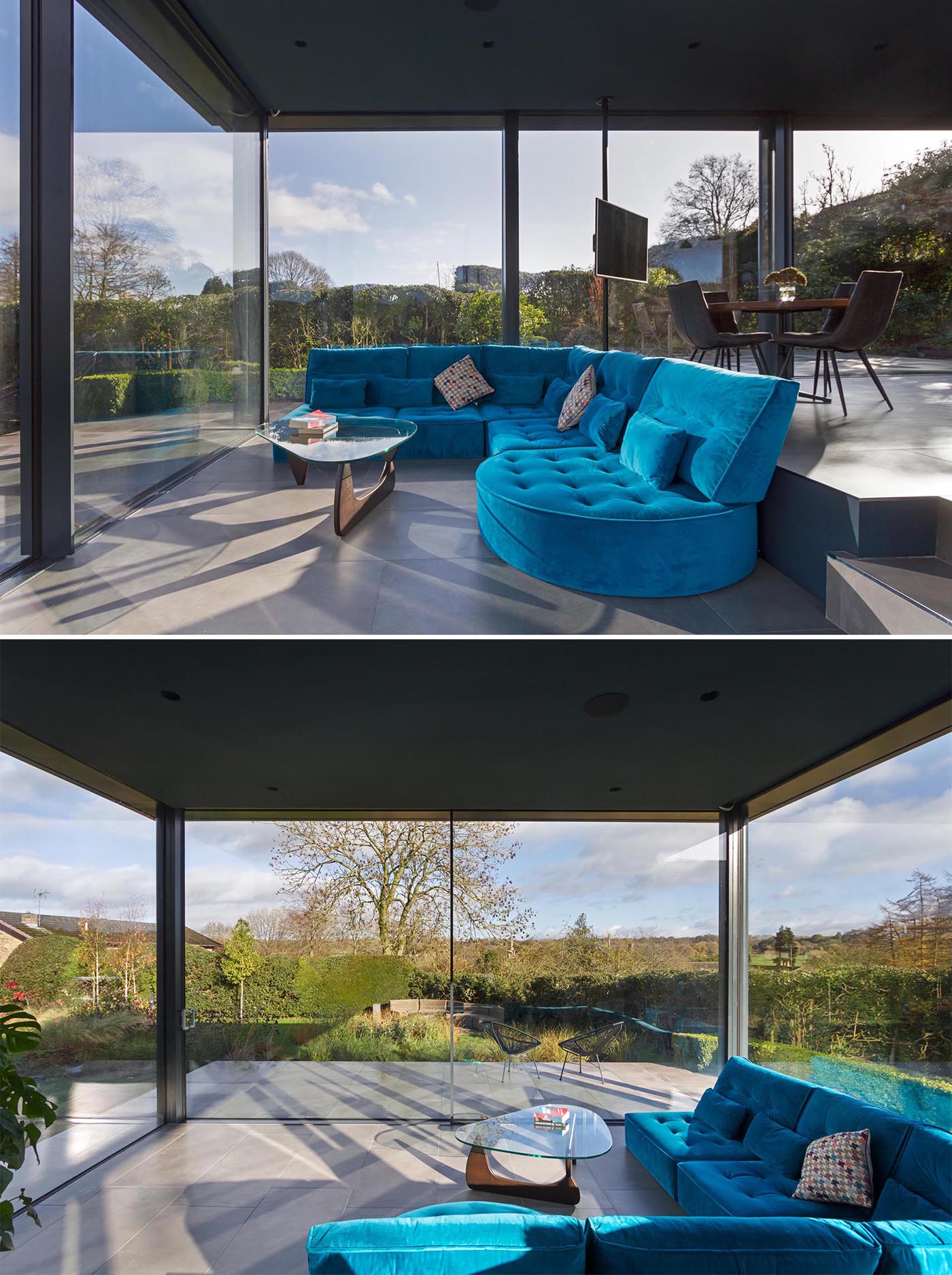 From this angle, you can see how the split level has been designed, separating the spaces. The dark ceiling was chosen to reduce the brightness during the day, and it makes the area perfect for stargazing without reflection of an evening even when the interior lights are on.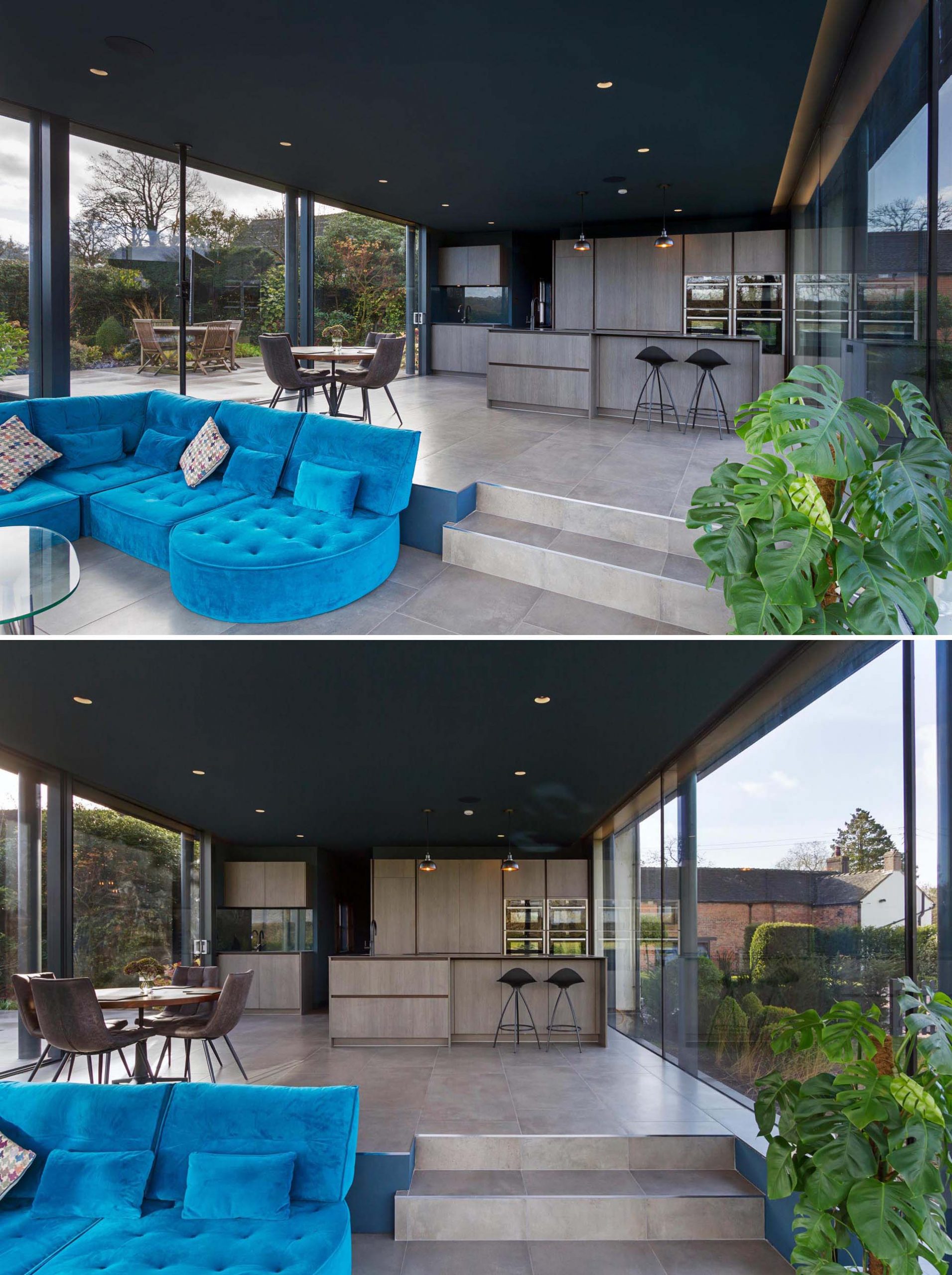 The upper level is home to a small dining area that's located next to a television that's been mounted on a pole.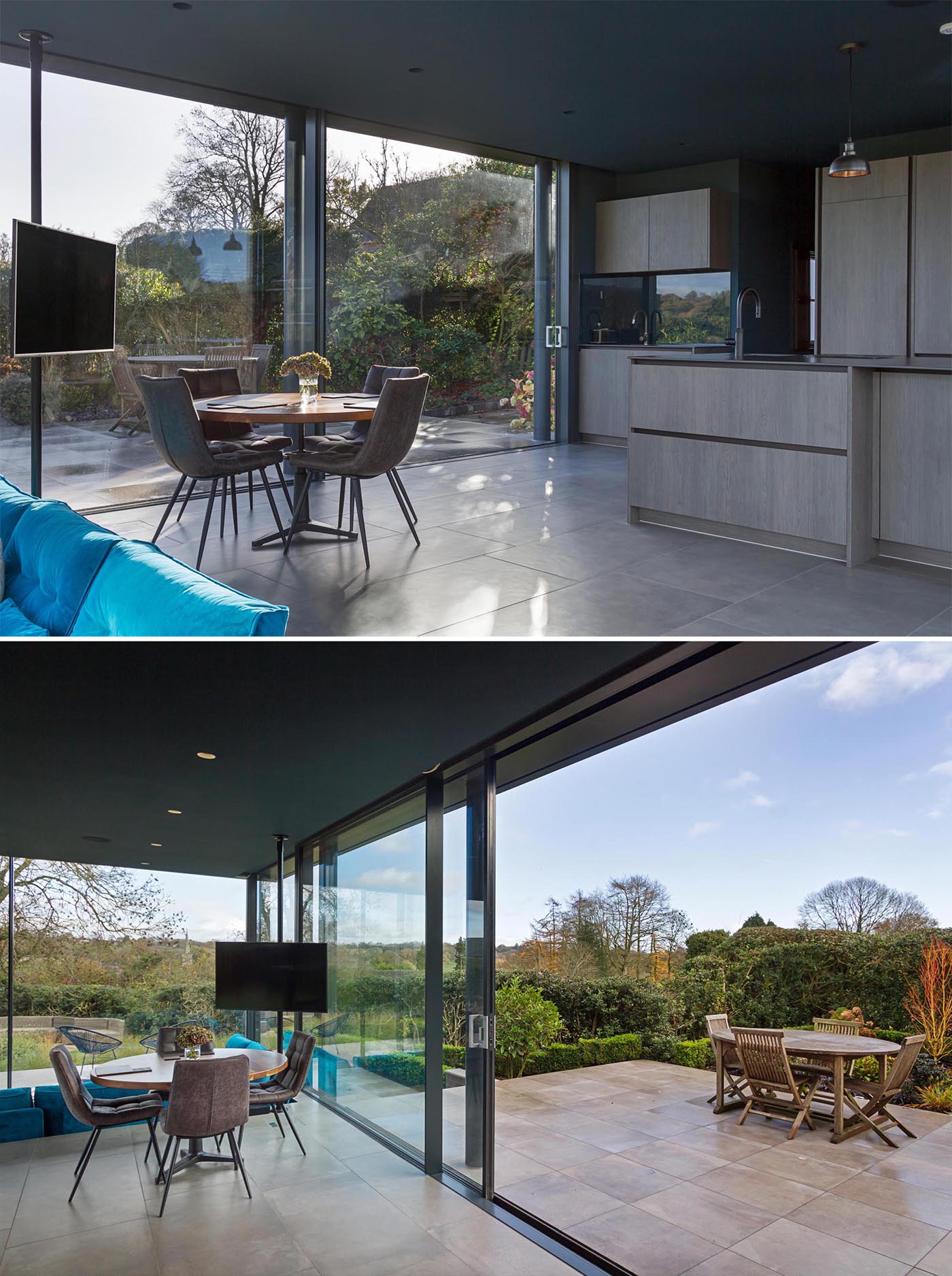 The kitchen features minimalist light wood cabinets, a dark countertop, and an island with room for a couple of stools.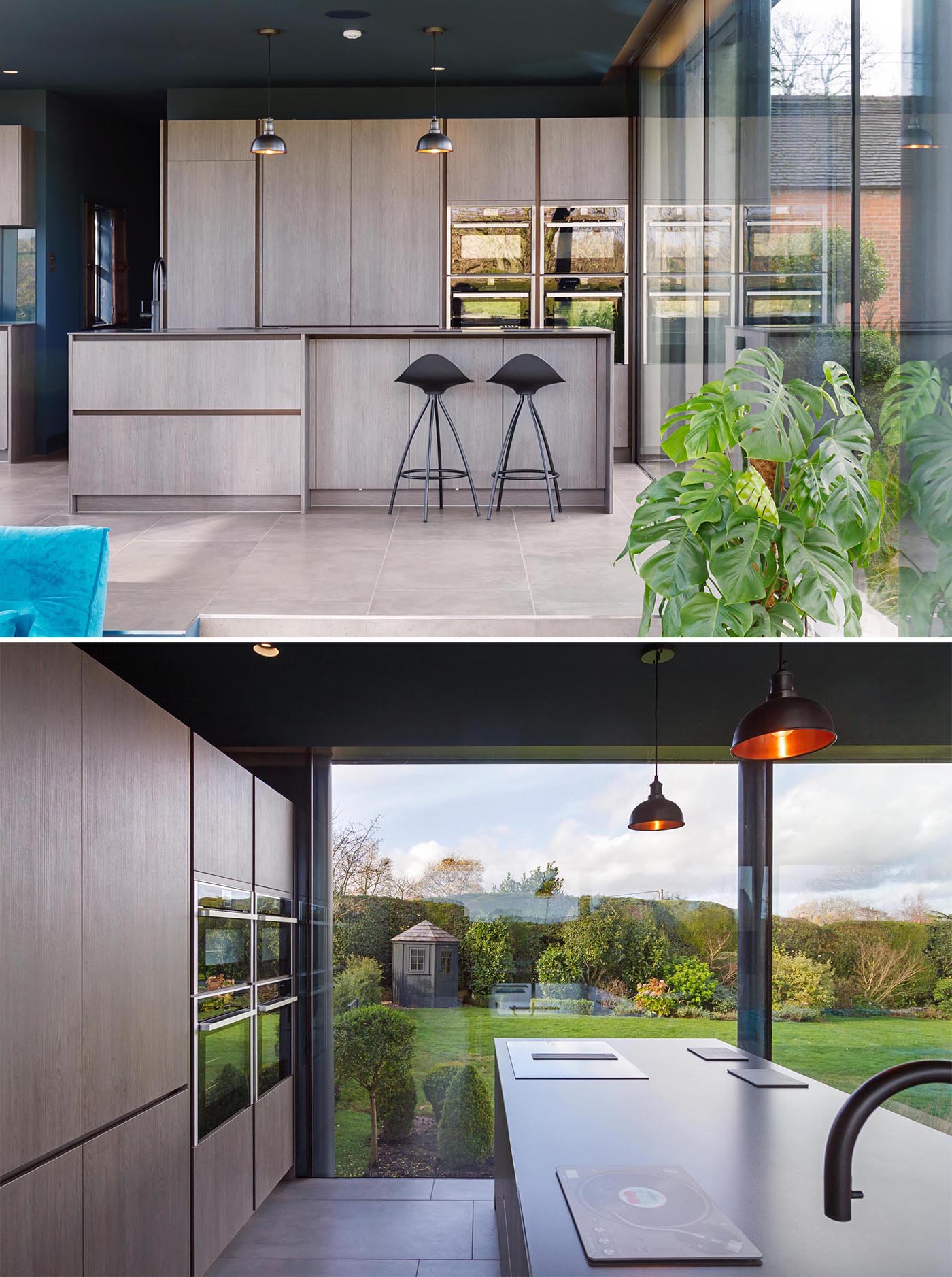 Behind the kitchen is a formal dining room with exposed wood beams, that also acts as a way to connect to the original home.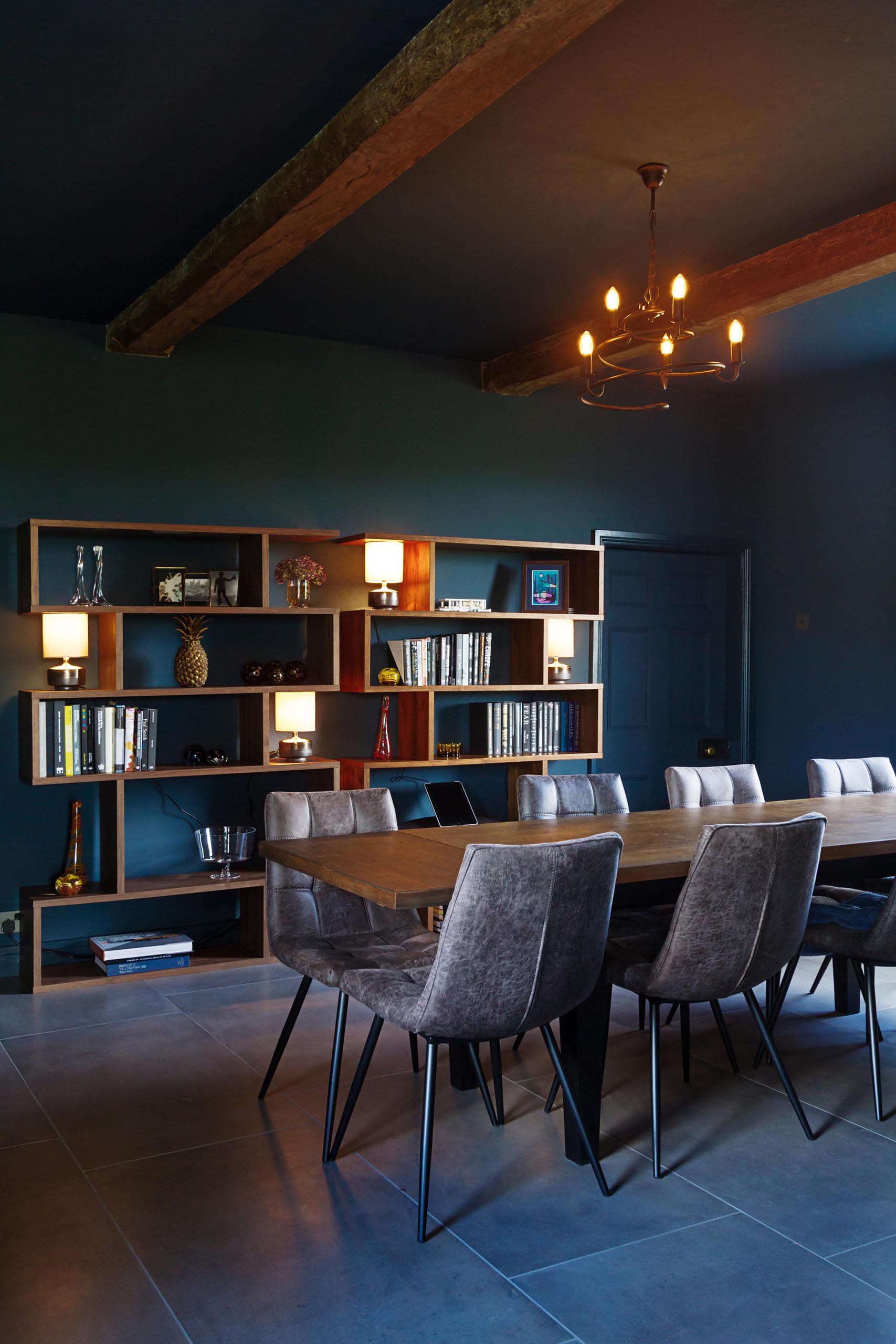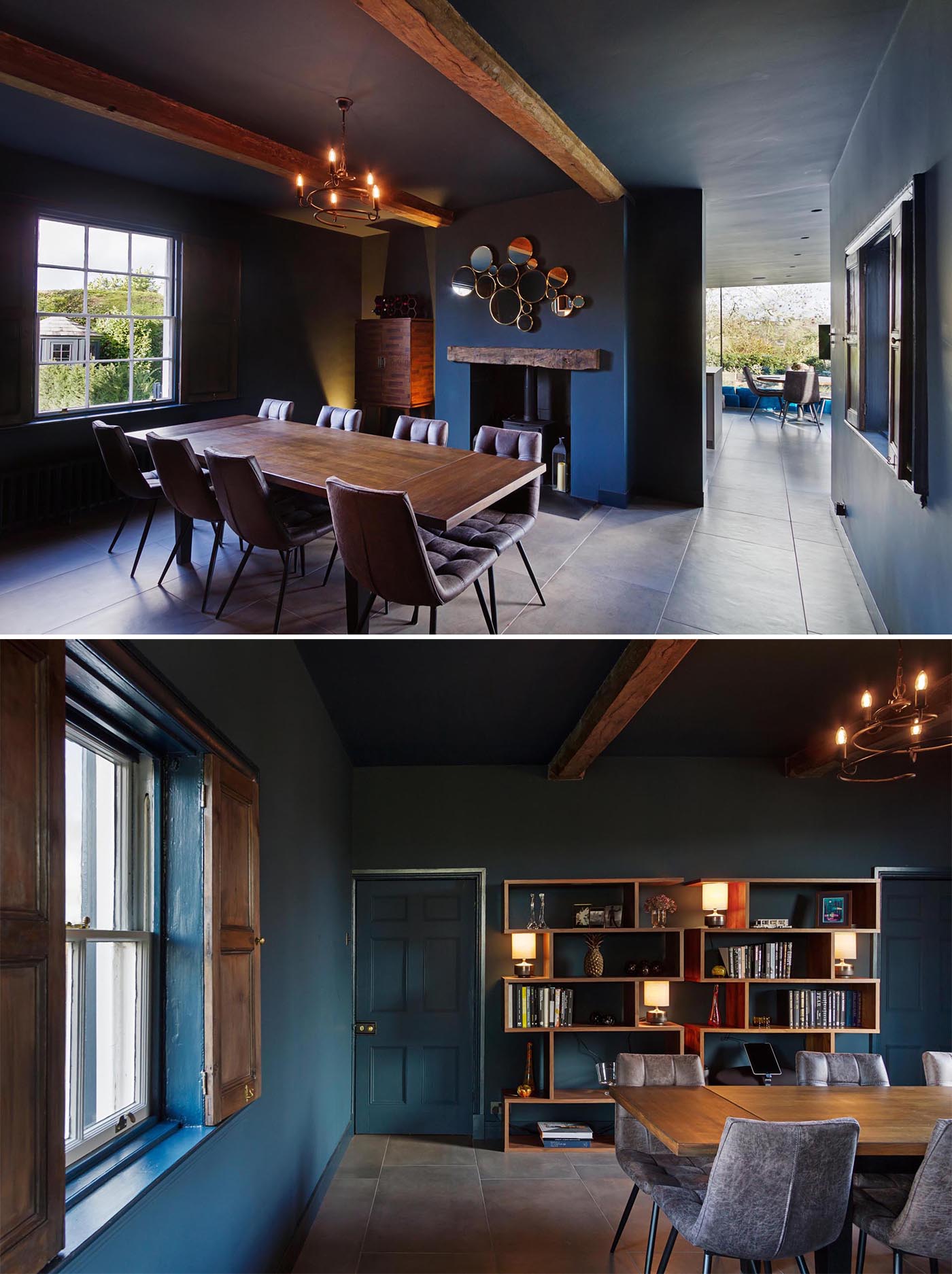 Here's a glimpse of what the addition looks like at night…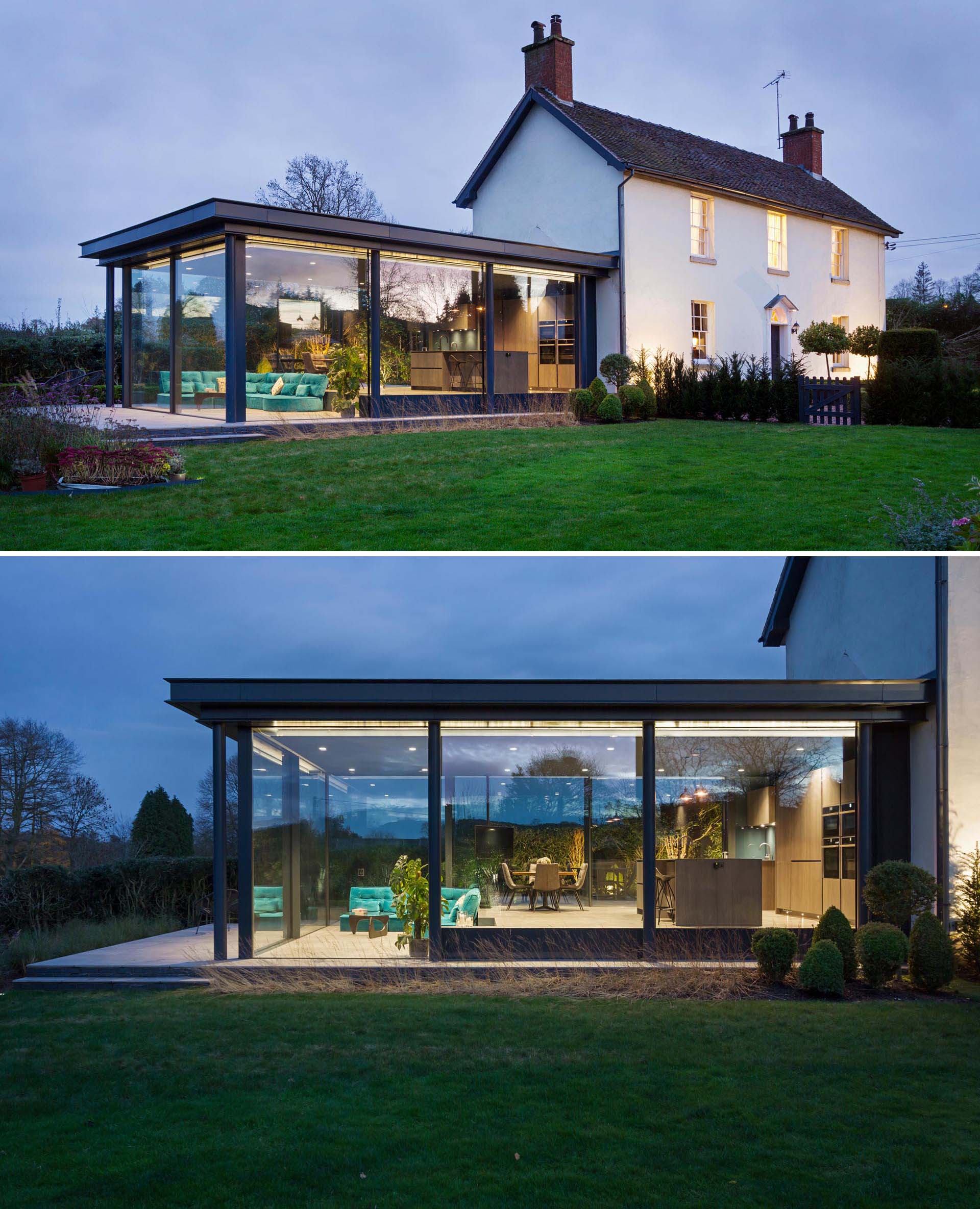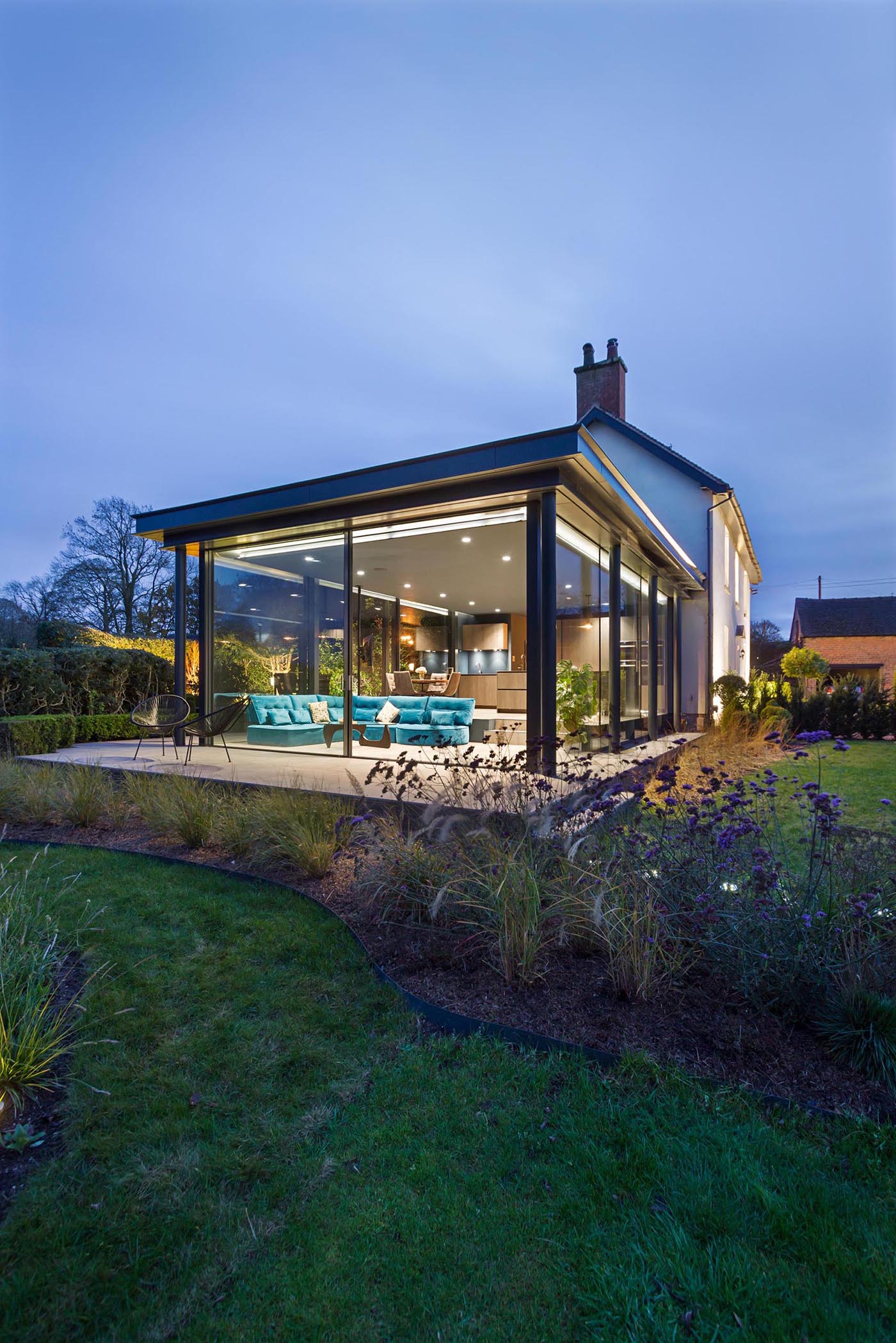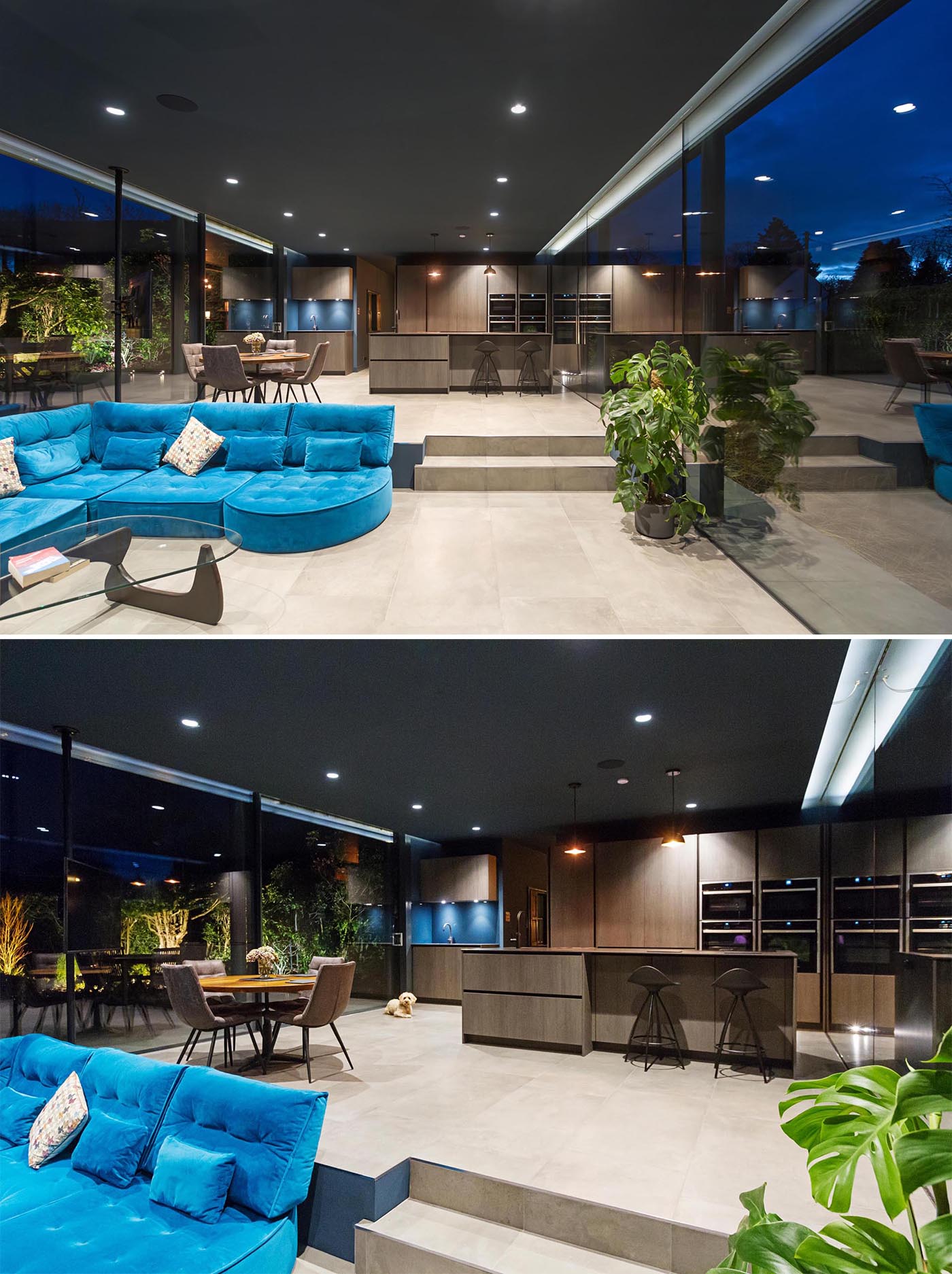 Photography: Gwendle Woods Imaging | Architect: Croft Architecture | Contractor: Contrak Construction Ltd.