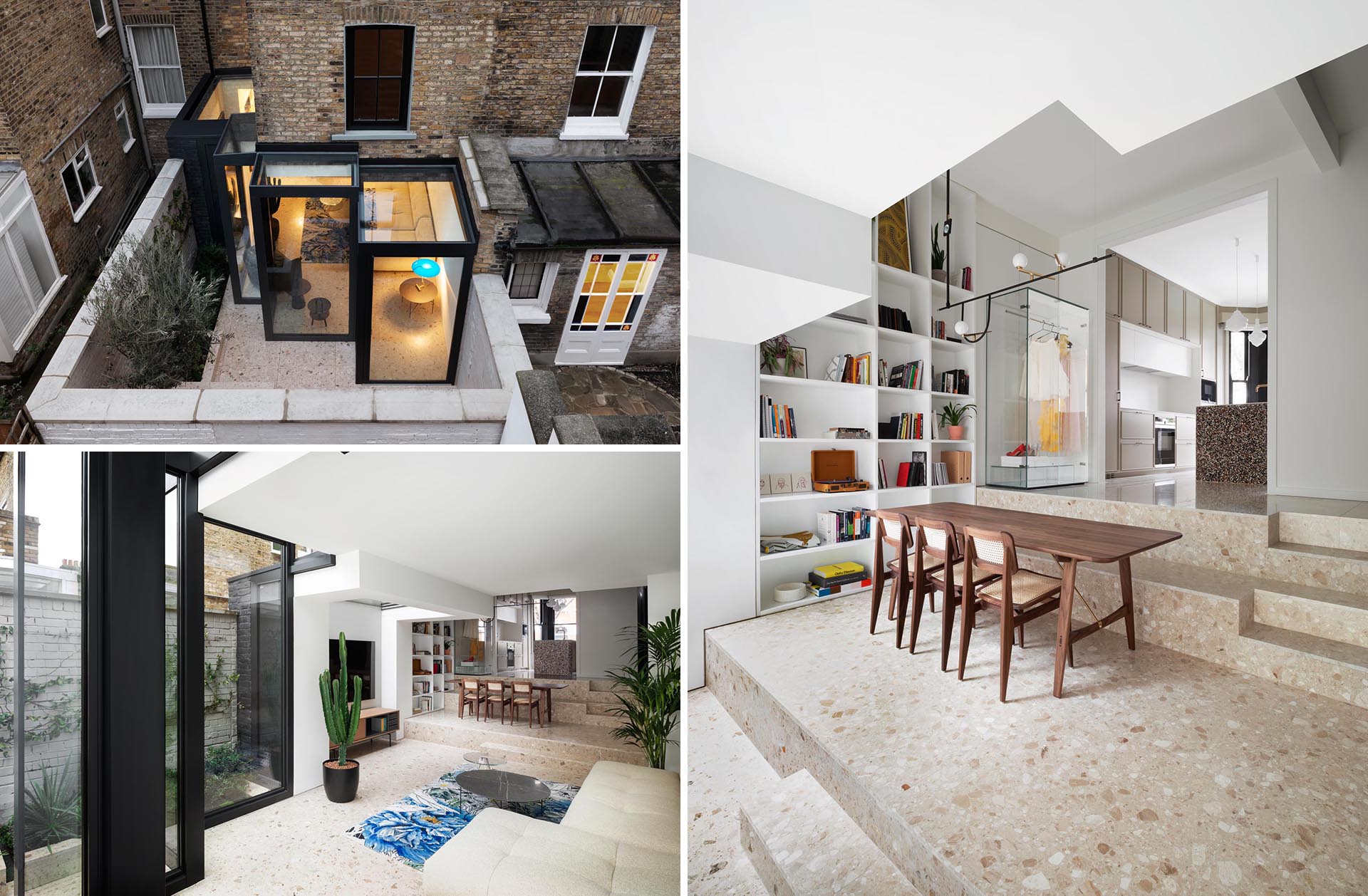 Bureau de Change Architects has completed a modern rear extension and the remodel of a Victorian terraced house in London, England.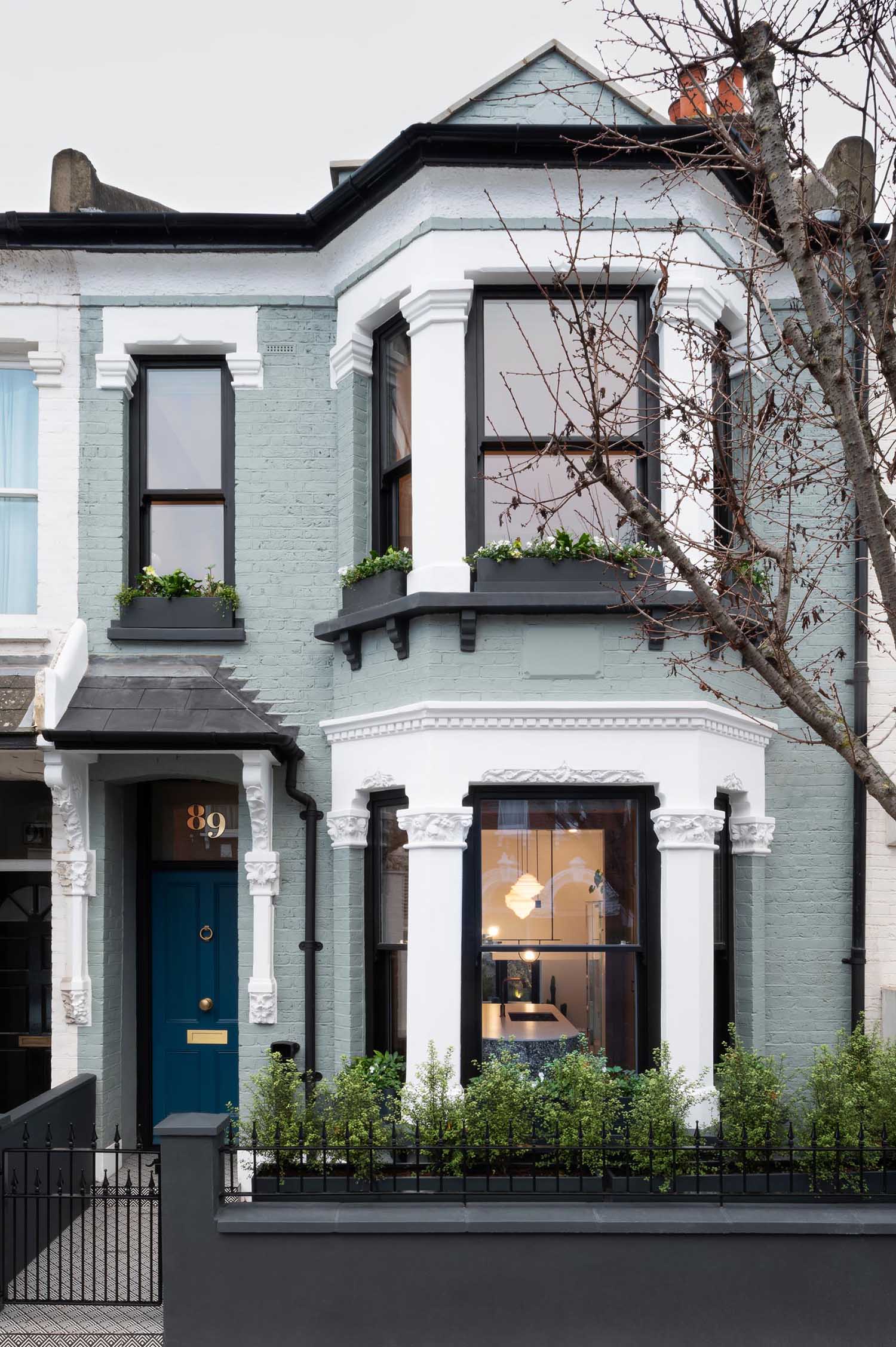 The rear extension has steel-frame construction, similar to that of a museum case, with thick black frames that surround glass volumes.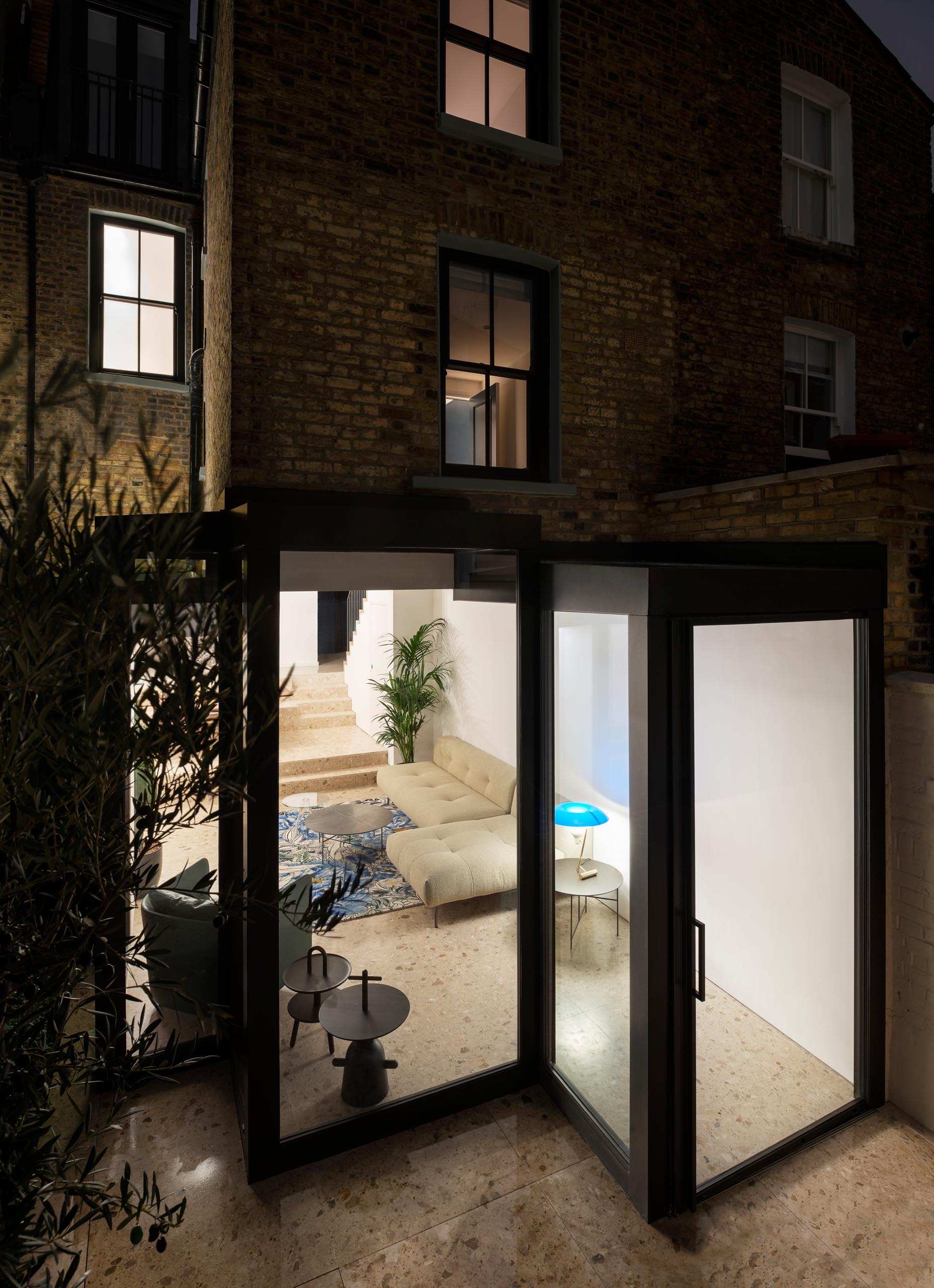 Katerina Dionysopoulou, Co-Founder of Bureau de Change explains: 'These distinctly cubist glass volumes are articulated through their bold steel-frame construction, expressing each edge in a manner that creates shifting patterns of light and space, and a paradoxical sense of both levity and solidity as the volumes bear the weight of the original house.'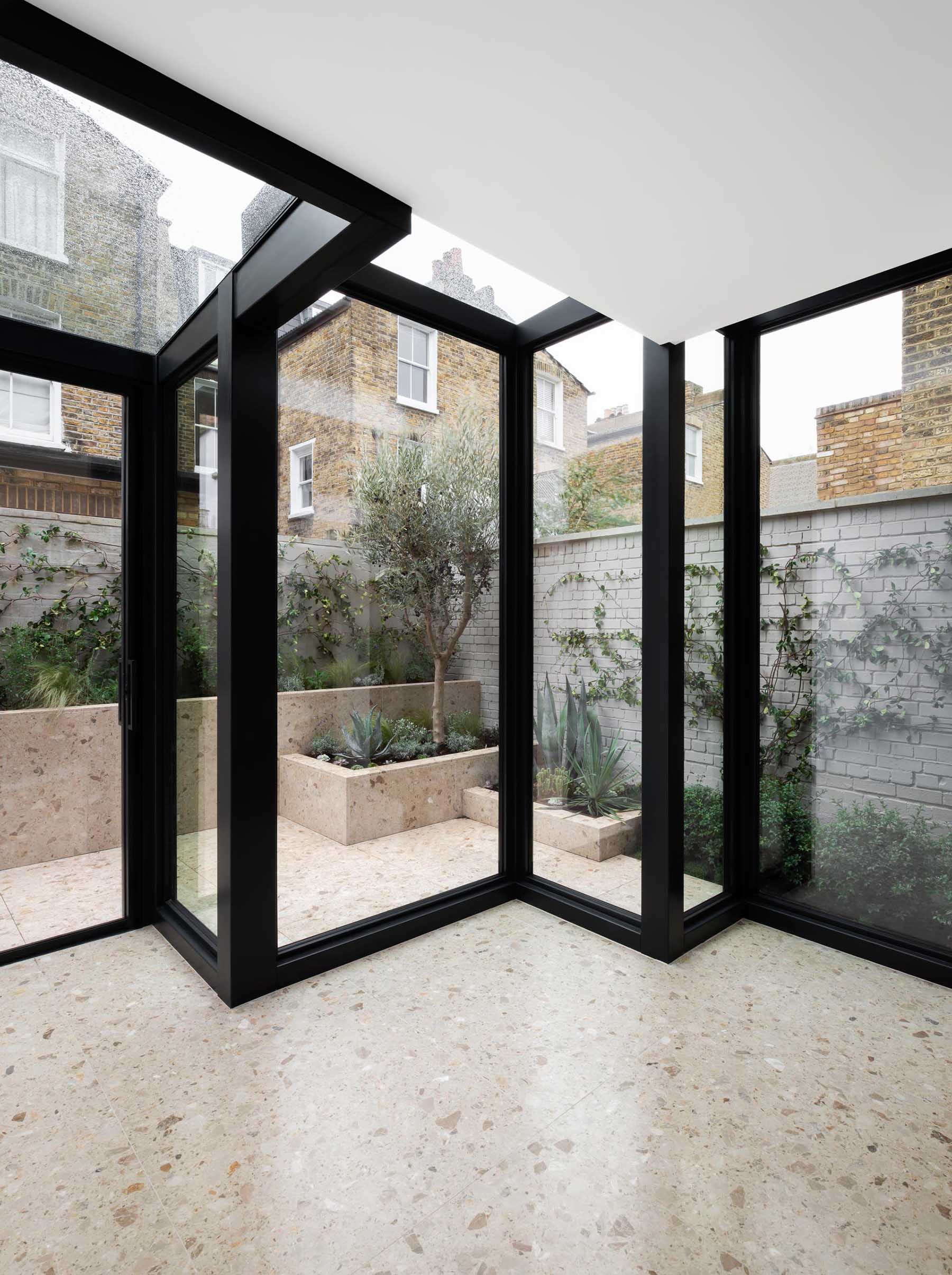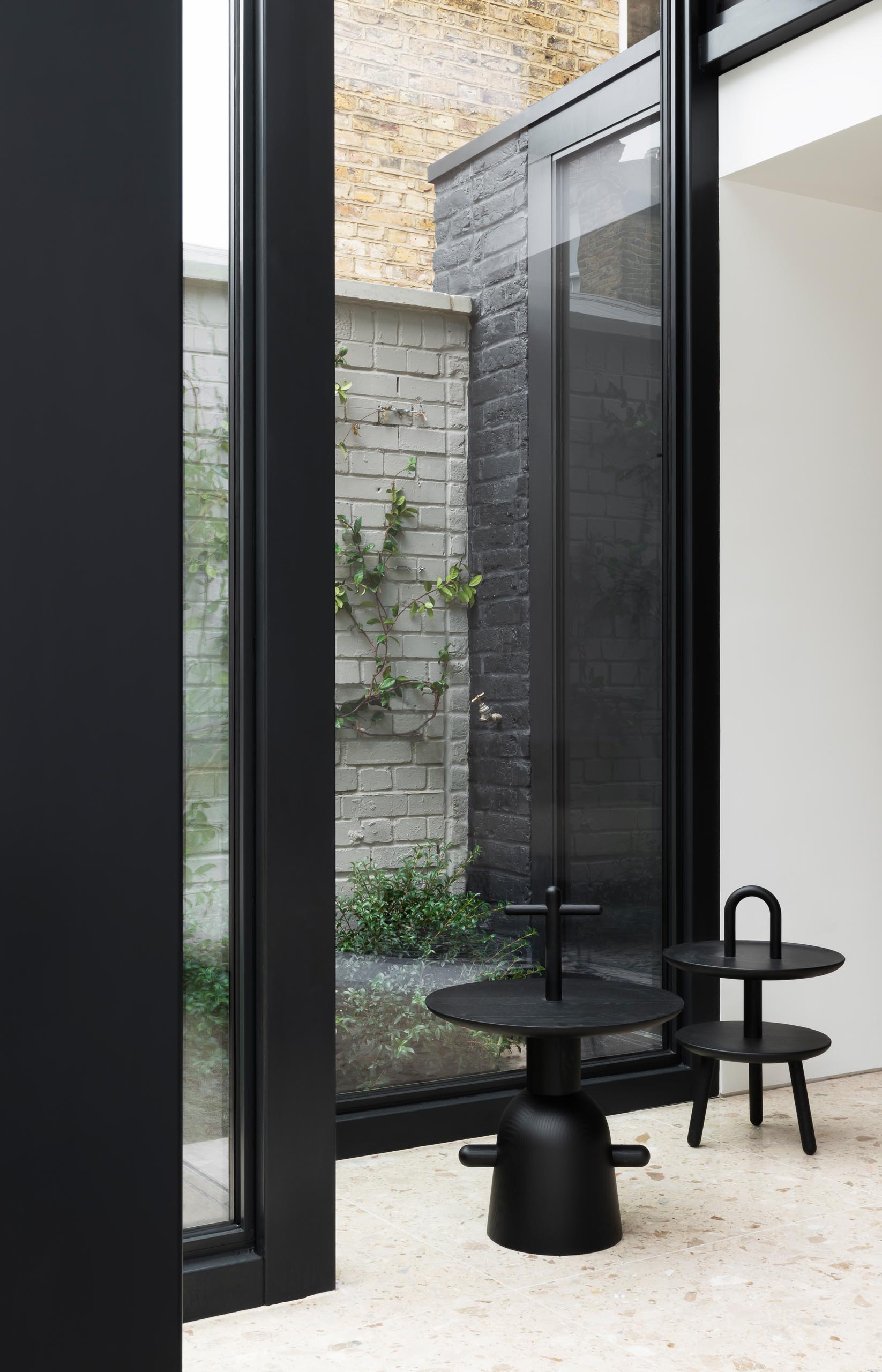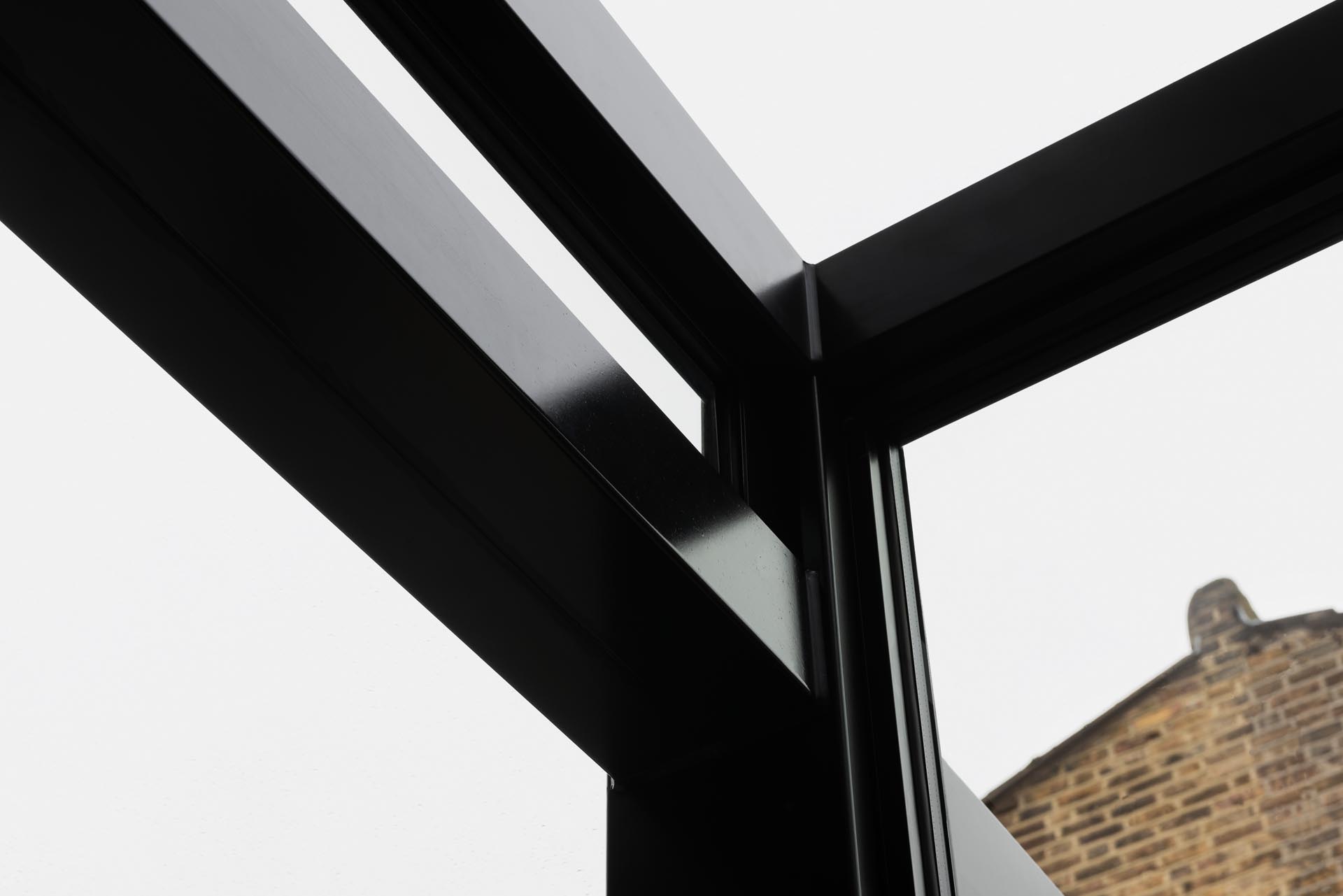 The extension houses a new living room, dining area, and kitchen, with all spaces featuring Terrazzo floor surfaces in subtly different shades, identifying distinct areas for different activities, and flowing through to the garden.
The flooring isn't the only thing that separates the spaces, as steps also do the same thing too.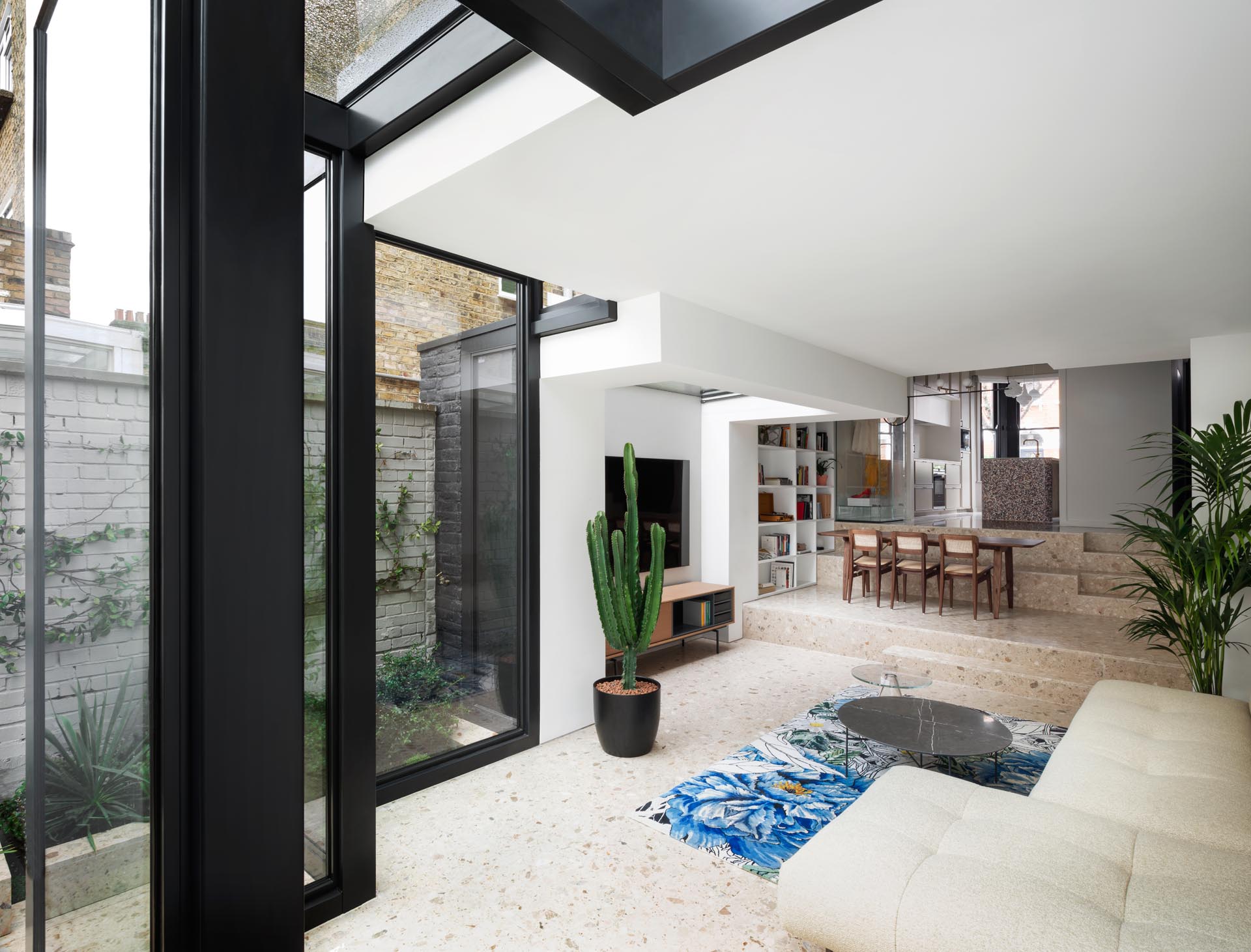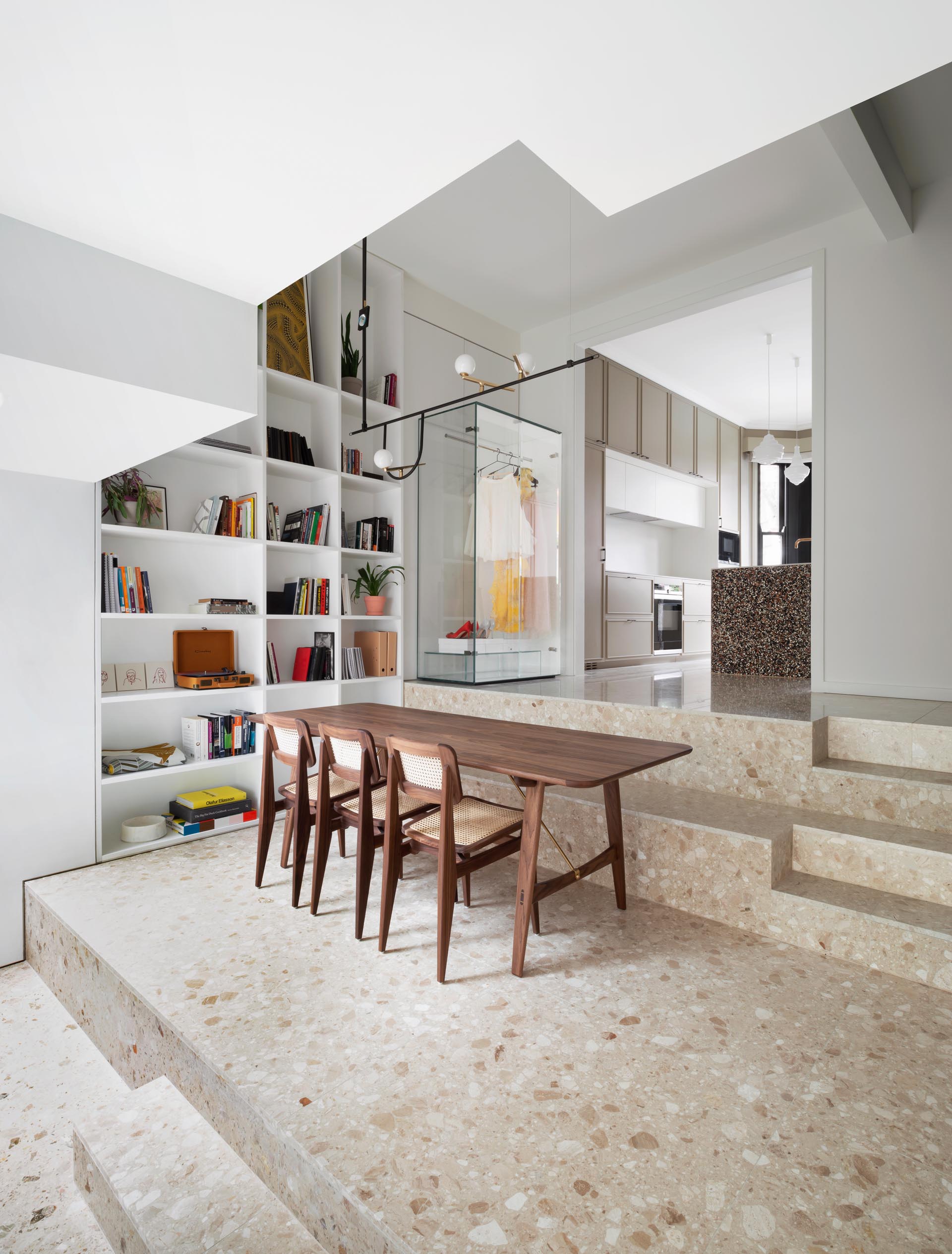 In the kitchen, a rounded island with white countertops adds a softness to the space.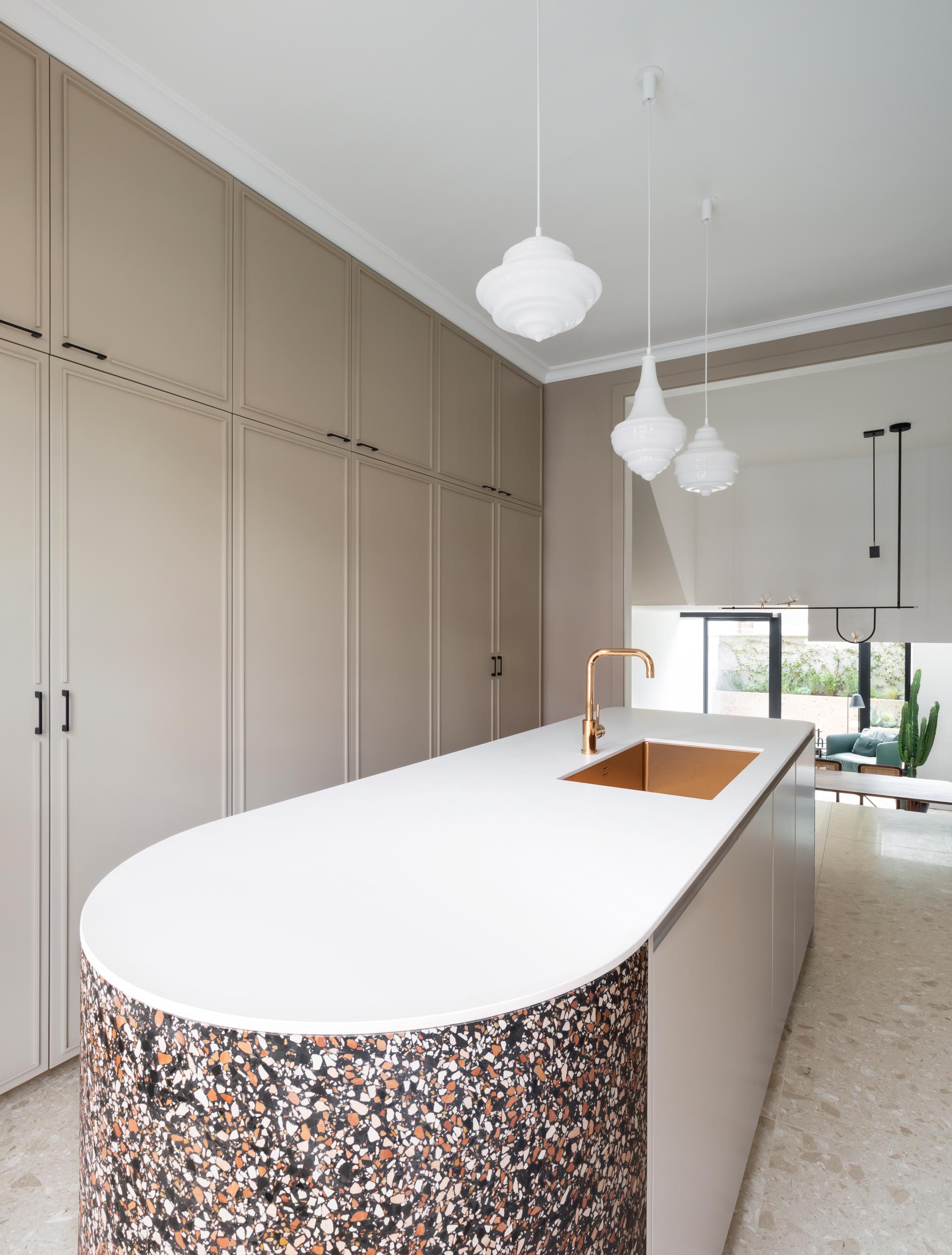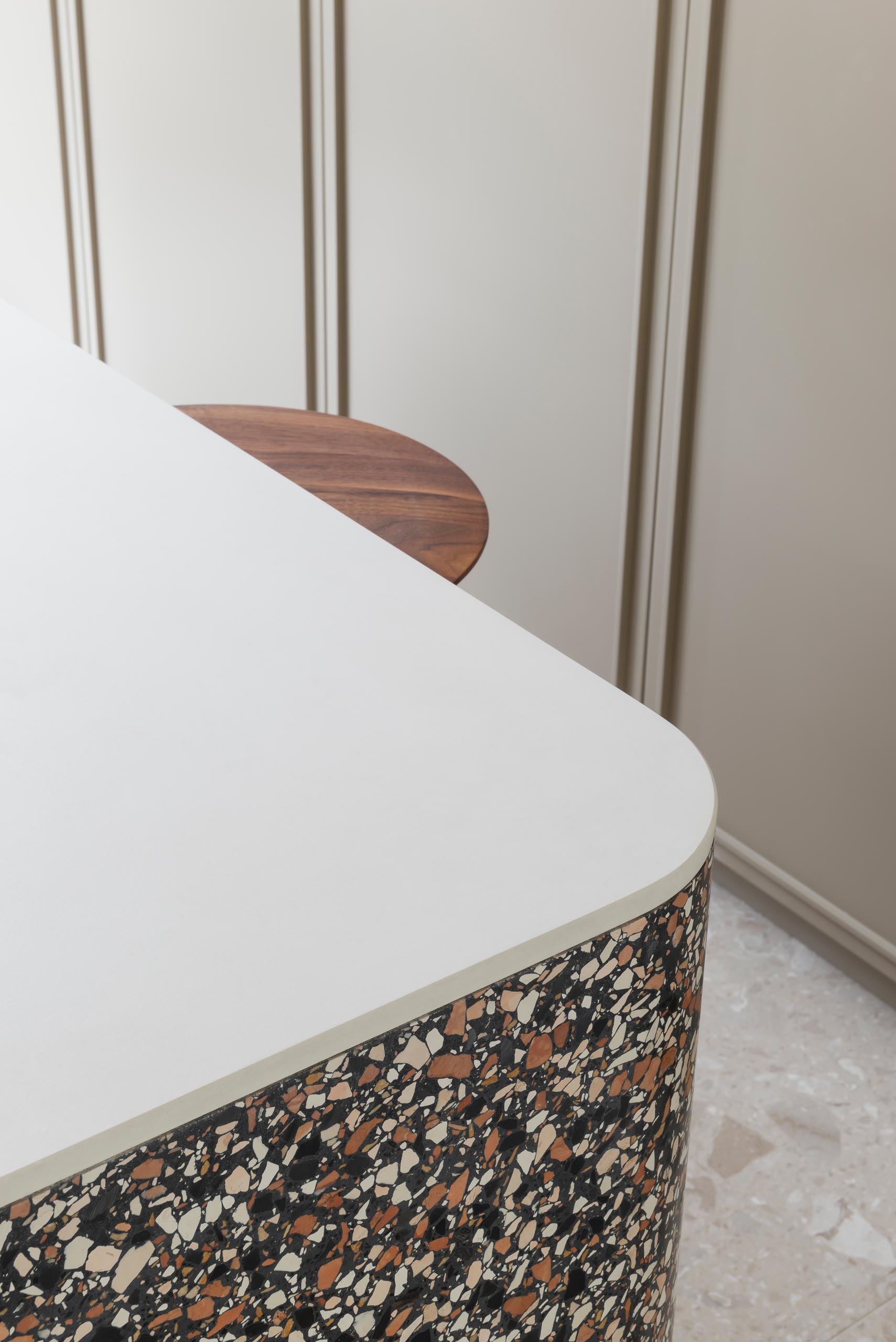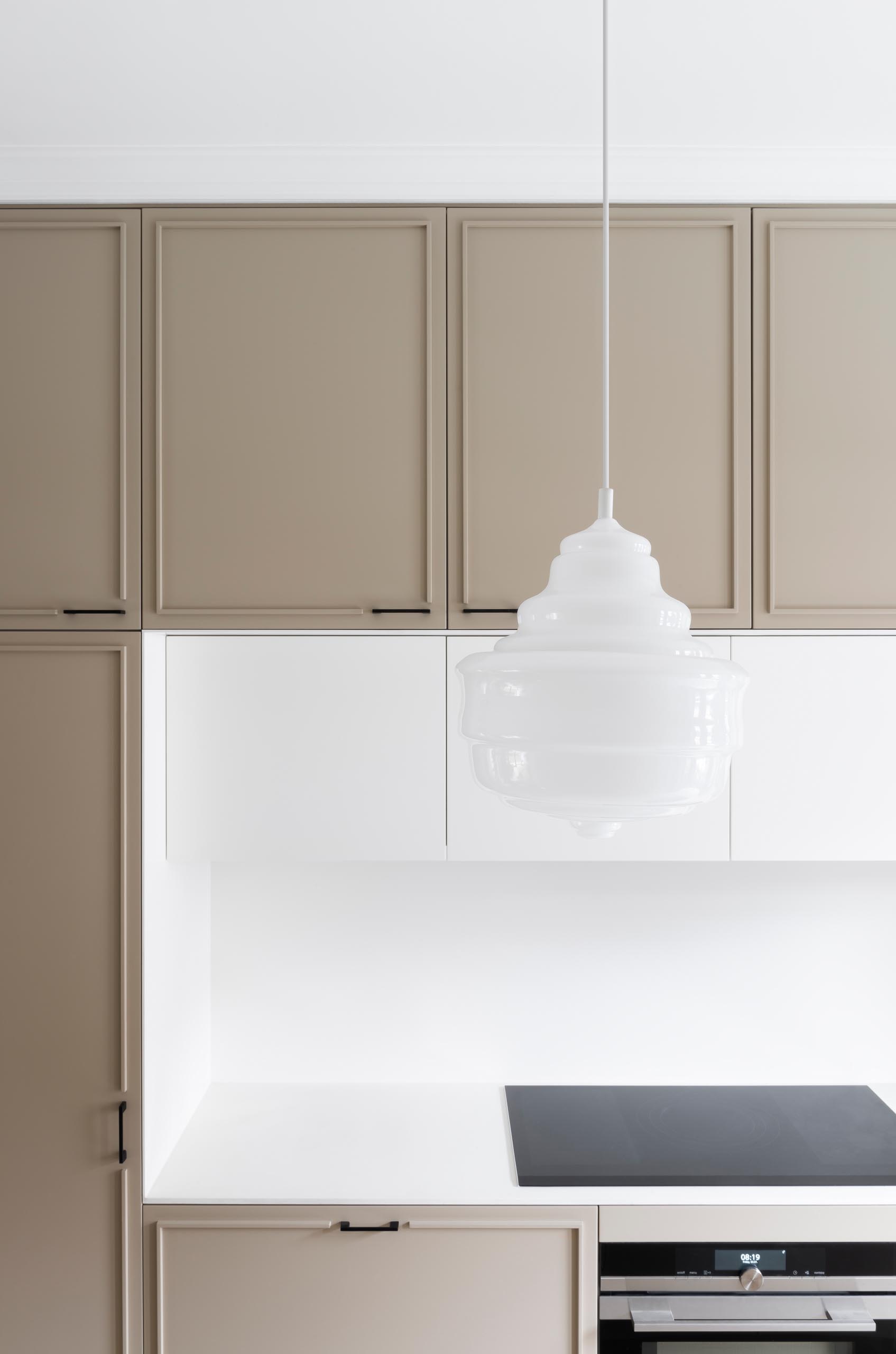 The stairs, which feature bold dark walls and a bespoke terrazzo handrail, links spaces throughout the house.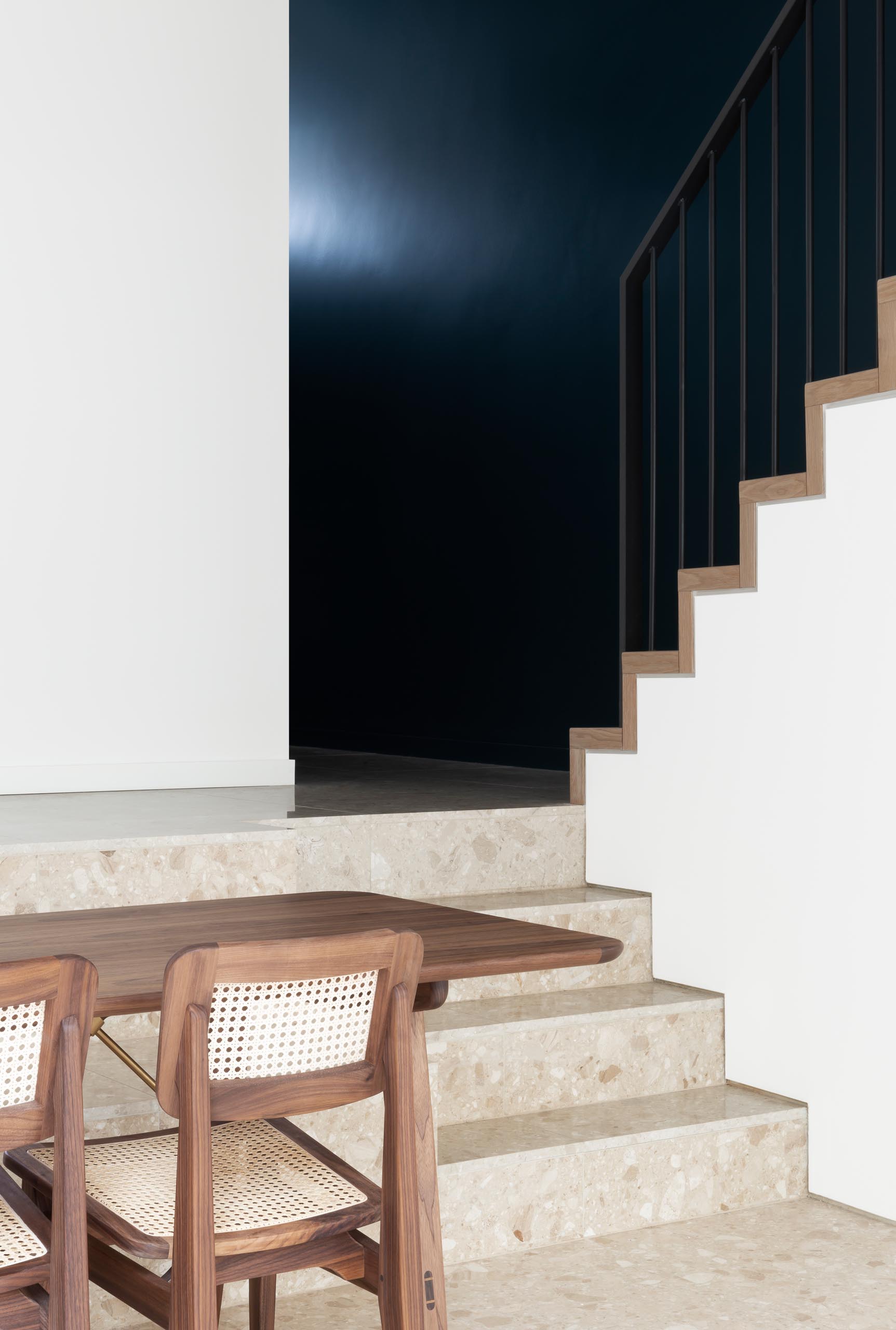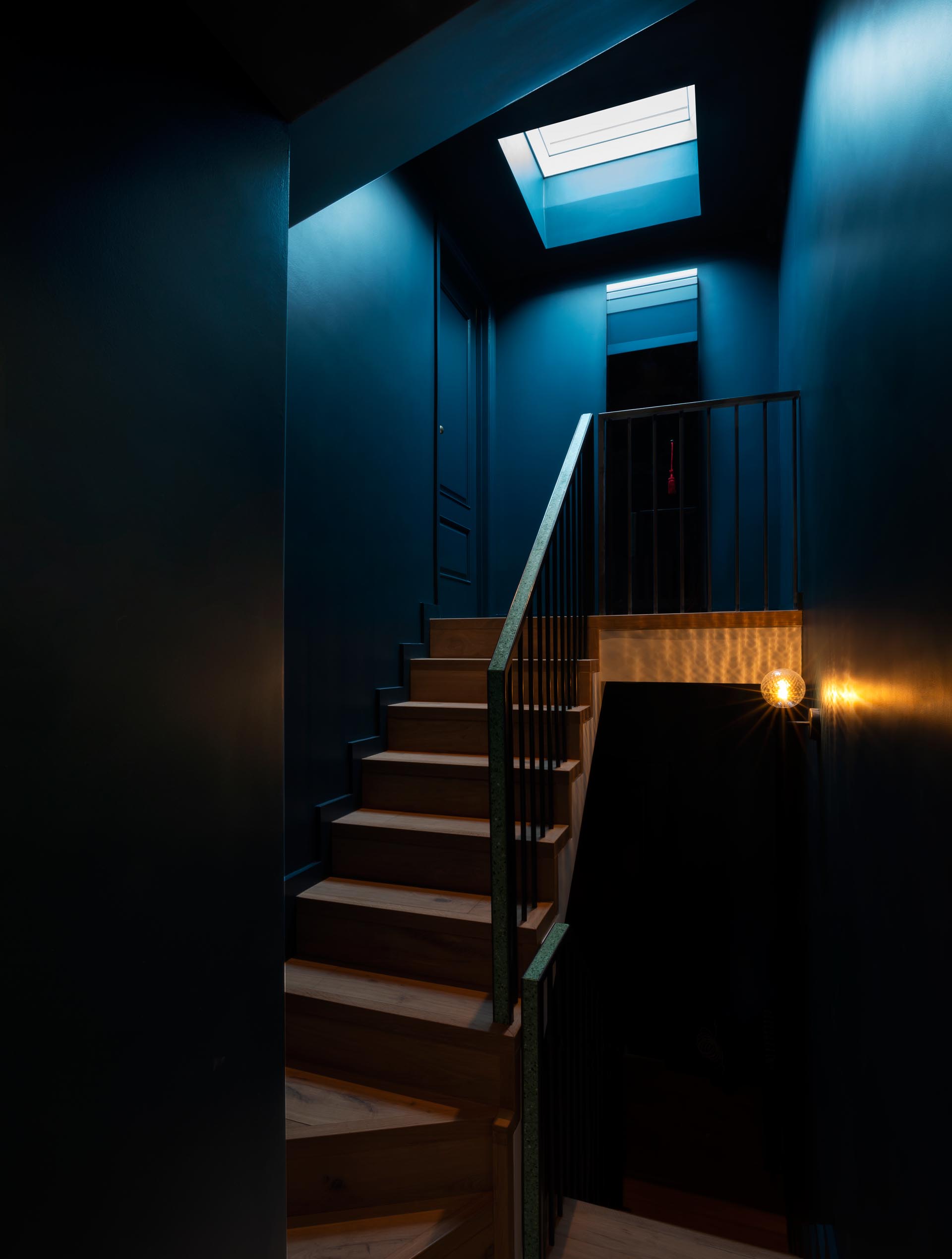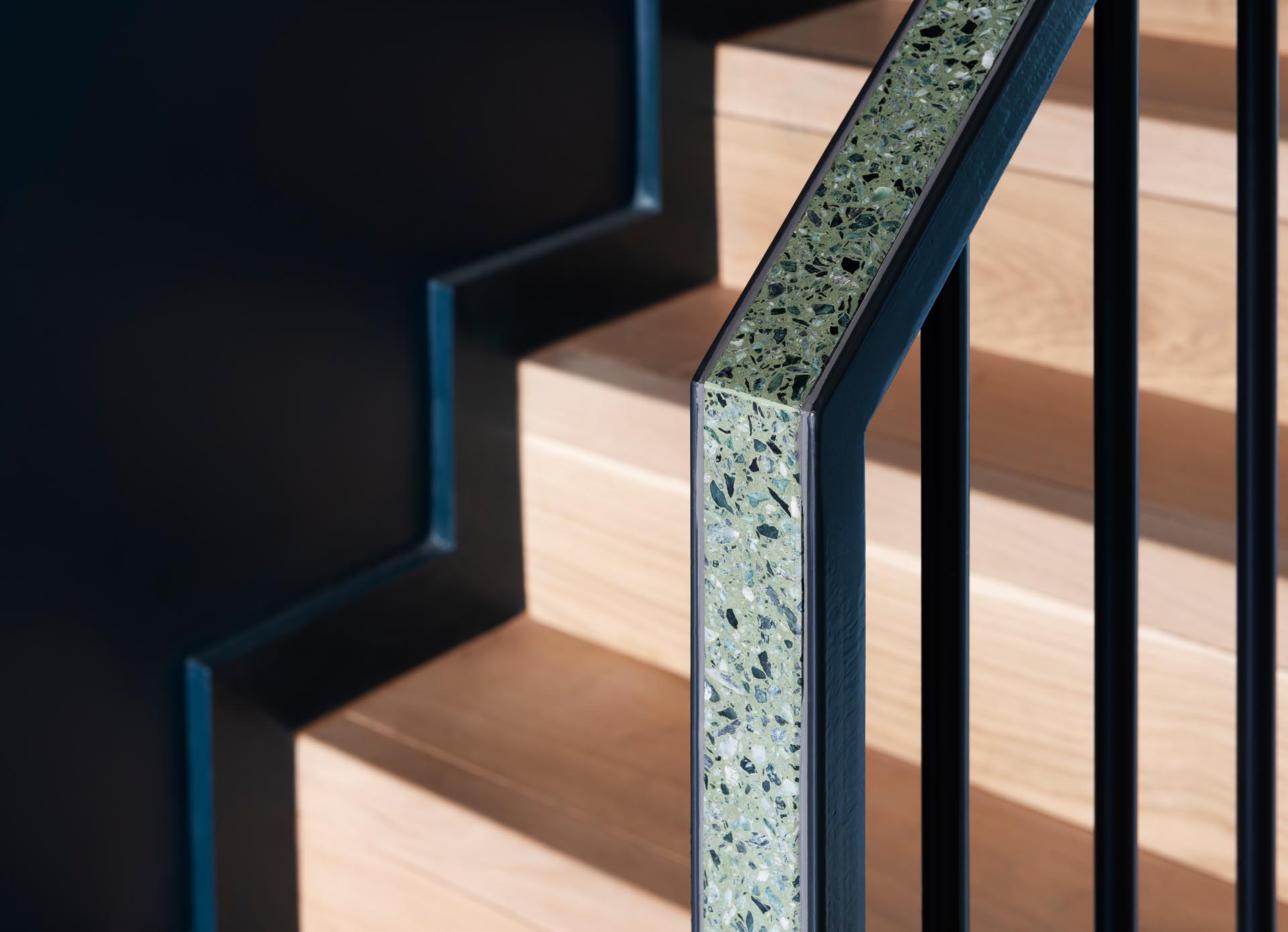 A new main suite was created as part of the refurbishment, with built-in closets, and an en-suite bathroom.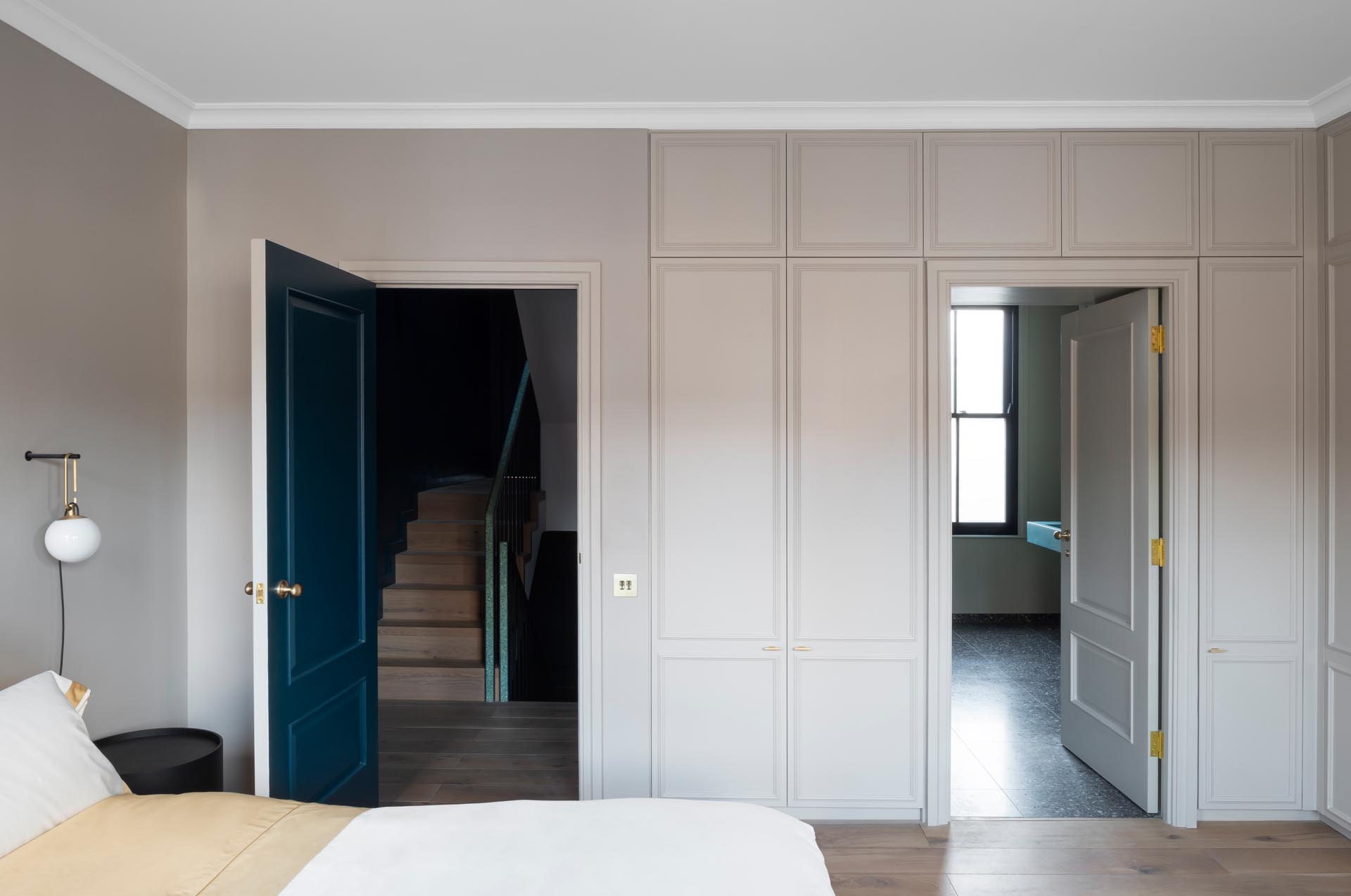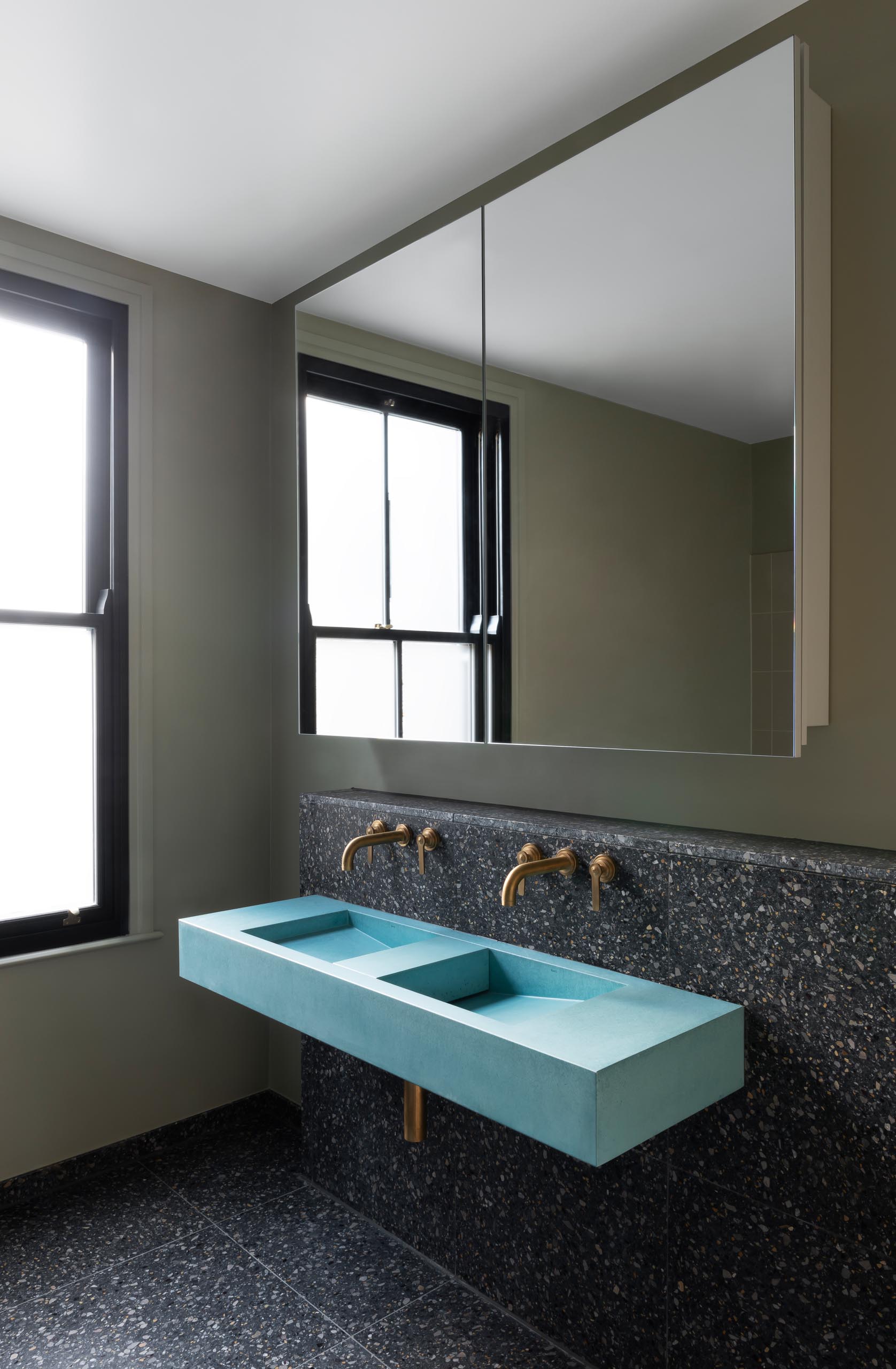 In another bathroom, Terrazzo makes another appearance on the floor and wall, providing a backdrop for the floating white basin.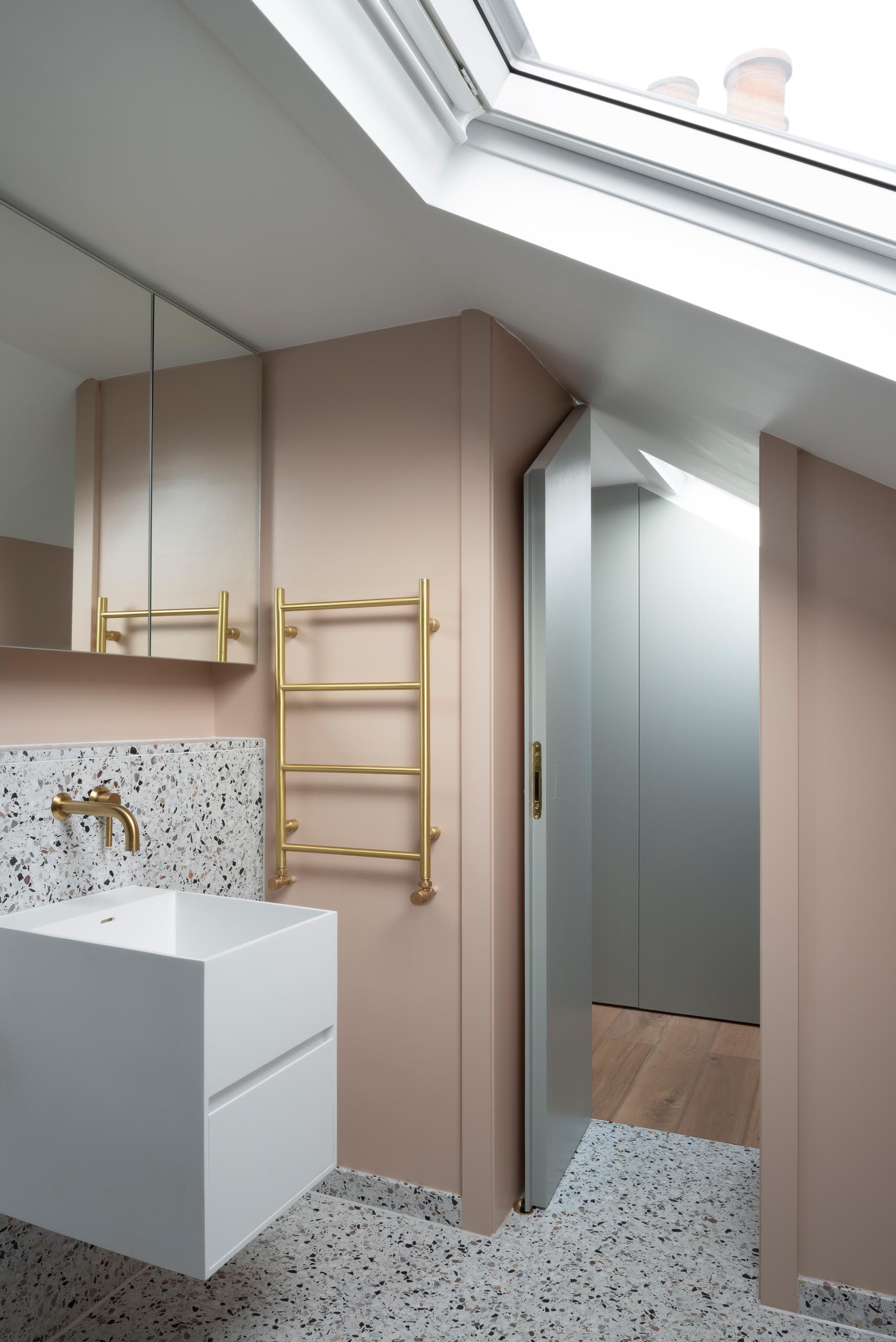 Photography: Gilbert McCarragher | Architect and Interiors: Bureau de Change | Engineer: Symmetrys | M&E: MWL | Contractor: Argyll London | Landscape: Tulip Landscapes