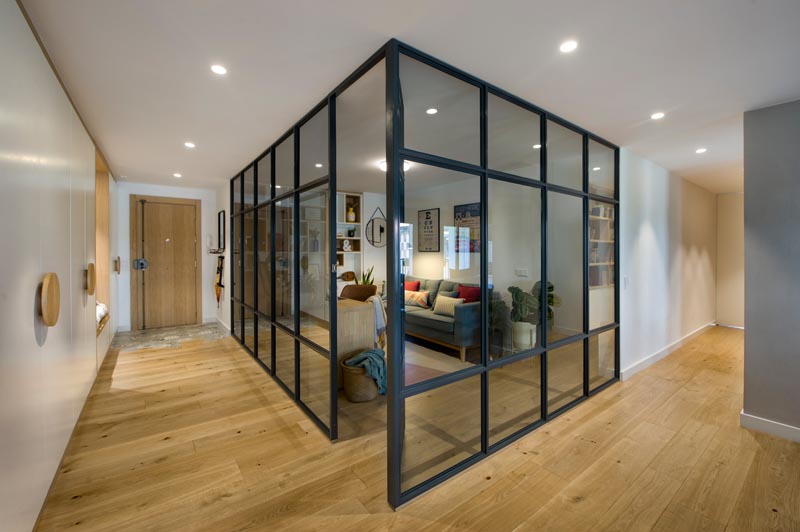 Design firm Egue y Seta has recently completed an apartment in Barcelona, Spain, and as part of interior, they created a glass-enclosed home office by the front door.

The black metal grid frame supports the glass windows and creates walls without cutting off the view and the light coming from the rest of the apartment.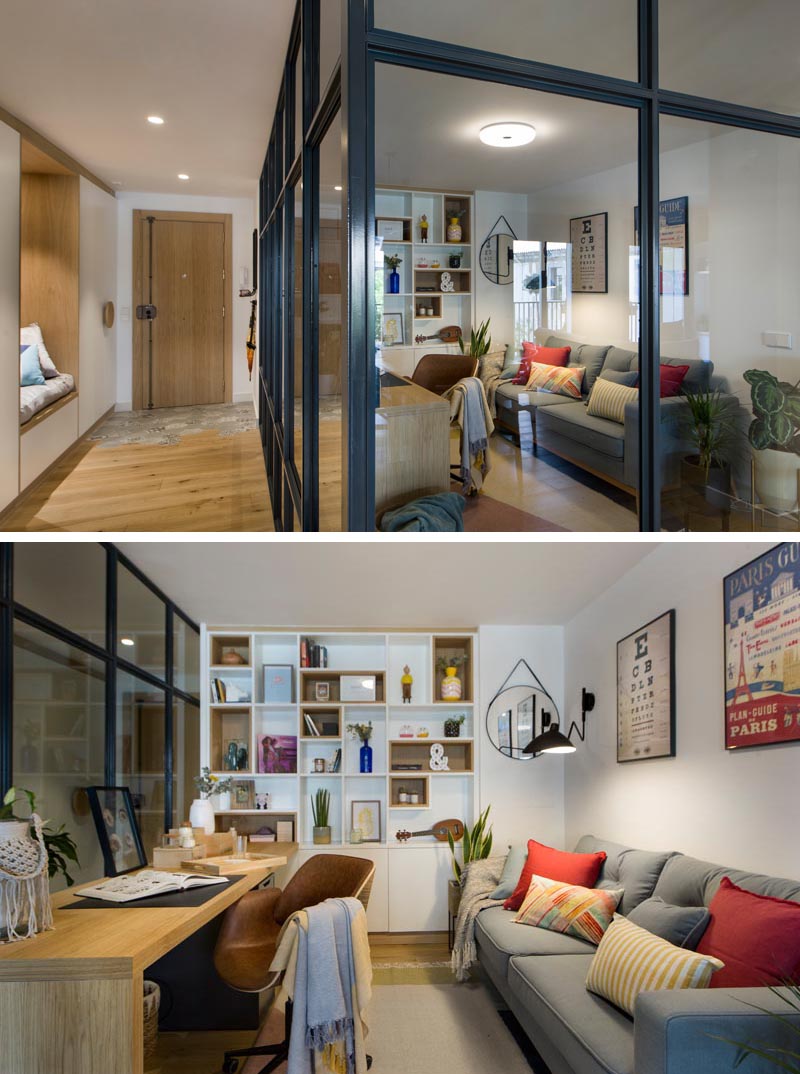 Inside the home office is a long wood desk that meets a custom-designed bookshelf, with some of the shelves lined with wood. Opposite the desk is a comfortable grey couch, a few plants, and colorful pillows, while a rug adds a soft touch underfoot.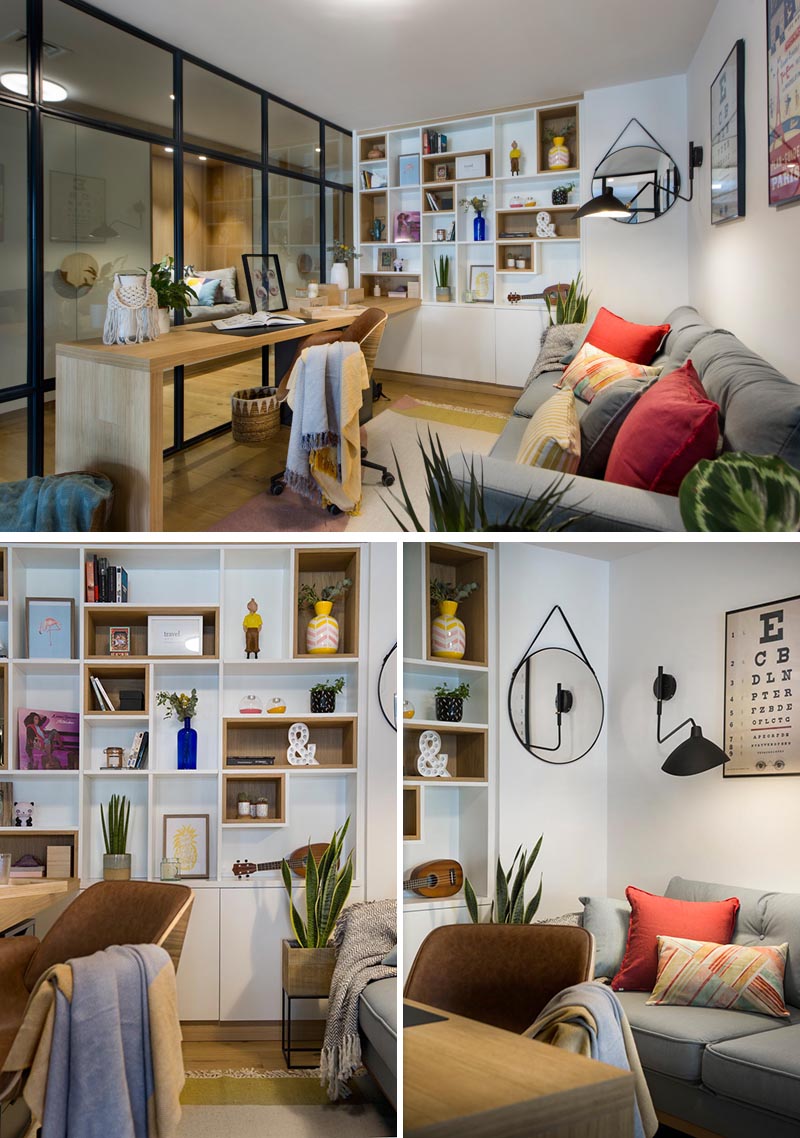 Photography by VICUGO FOTO | Designers: Egue y Seta – Daniel Pérez, Felipe Araujo, Covadonga Díaz, Marta Elizagaray, Diana García, Maria Escobar and Mireia Lucas | Builder: Zuñiga Construcción