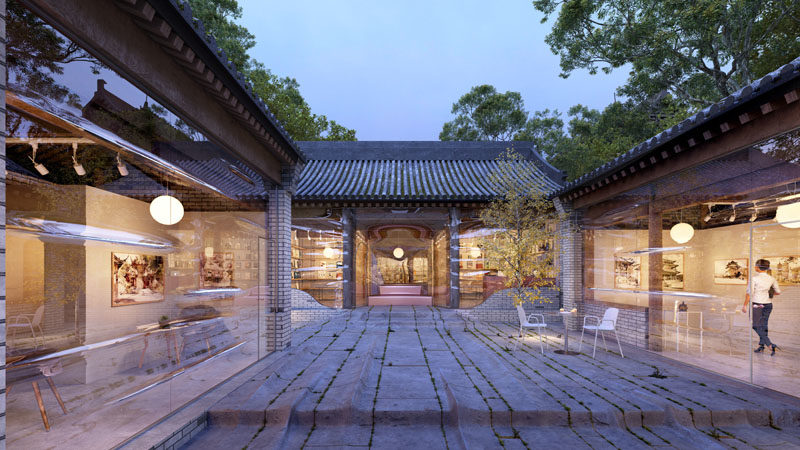 Daipu Architects have updated an old hutong in Beijing, China, and transformed it into a modern space with a unique appearance.
This is what the hutong looked like before the transformation. The existing building was of historic preservation status, with the original facades, timber structure, and brickwork to be left untouched.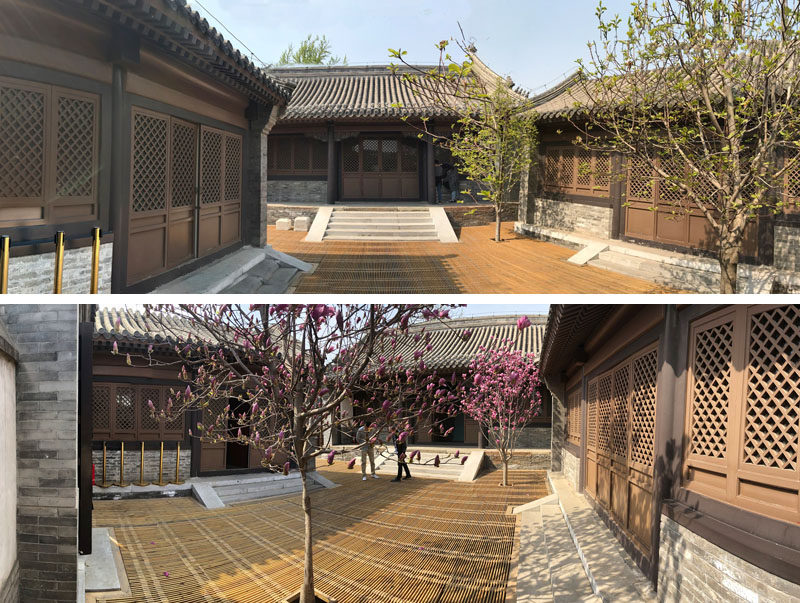 ---
The buildings within the hutong were updated with a transparent, invisibility cloak-like glass skin, that preserves the building in its original state. If required in the future, the glass cloak can be removed without a trace, returning the courtyard to its former state.
---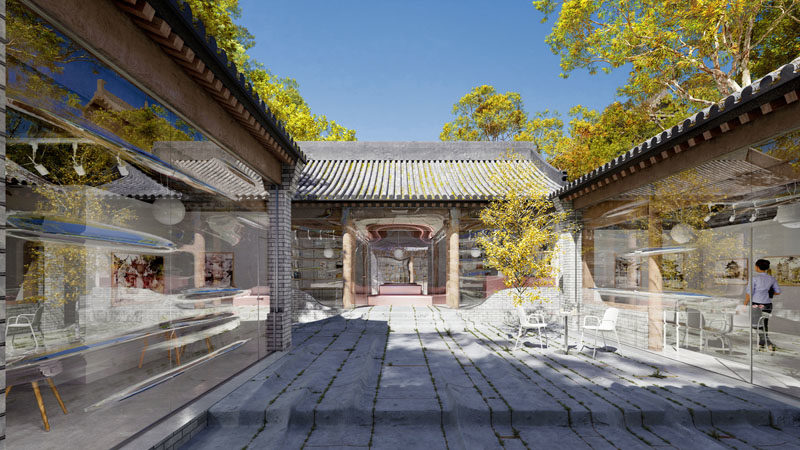 ---
Part of the glass skin looks like it's being pulled into the building, with the wrinkles being showcased when the light hits them.
---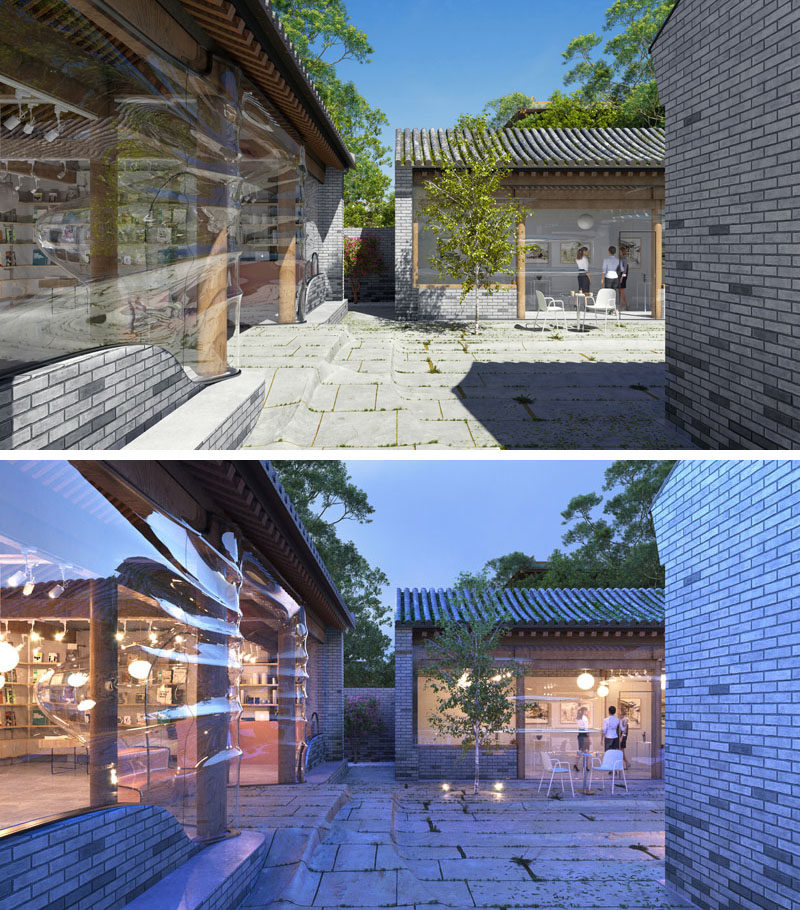 ---
Inside the retail space, the glass skin becomes a sculptural feature that divides the space into a reception area and reading area, and provides a unique view of the courtyards.
---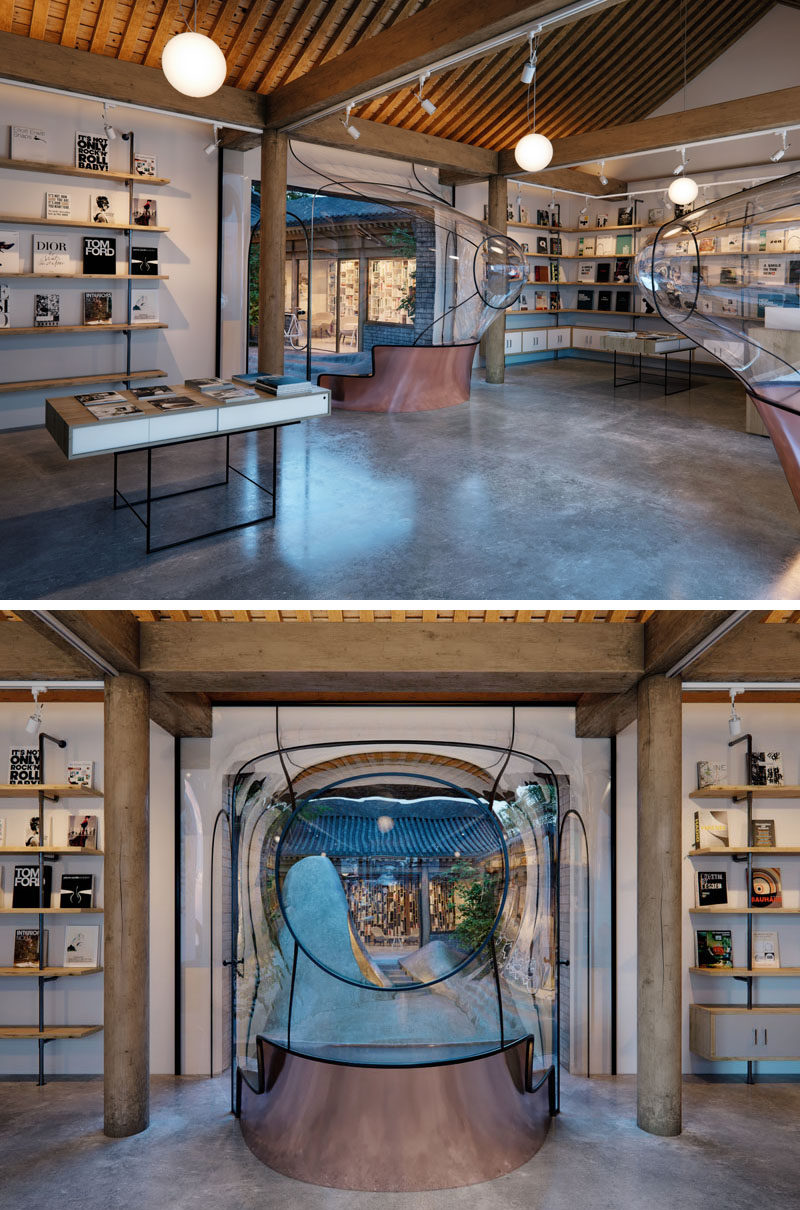 Design Architect: Daipu Architects | Director : Dai Pu | Design Team: Guo Lulu, Evelyn Jingjie Wong, Mohamed Hassan El-Gendy, Sooyeon Jeong, Yoomin Lee
---
Get the contemporist daily email newsletter – sign up here