Bernat Llauradó Auquer of architecture firm tallerdarquitectura, has completed Casa Nostra, a new house in Bordils, Spain.
The design of the house includes two volumes, one that's vertical and closed off, which houses the bedrooms, bathrooms, stairs, and storage, while the second volume is horizontal and transparent, meant for entertaining.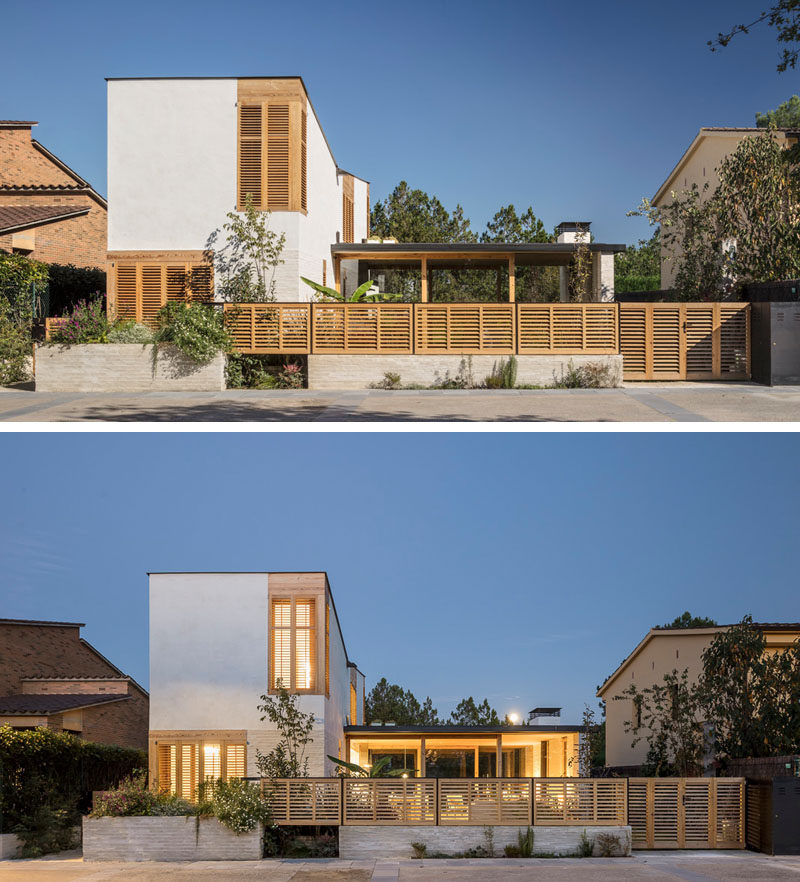 ---
The horizontal component of the house has large wood-framed sliding glass walls that open to the garden on both sides.
---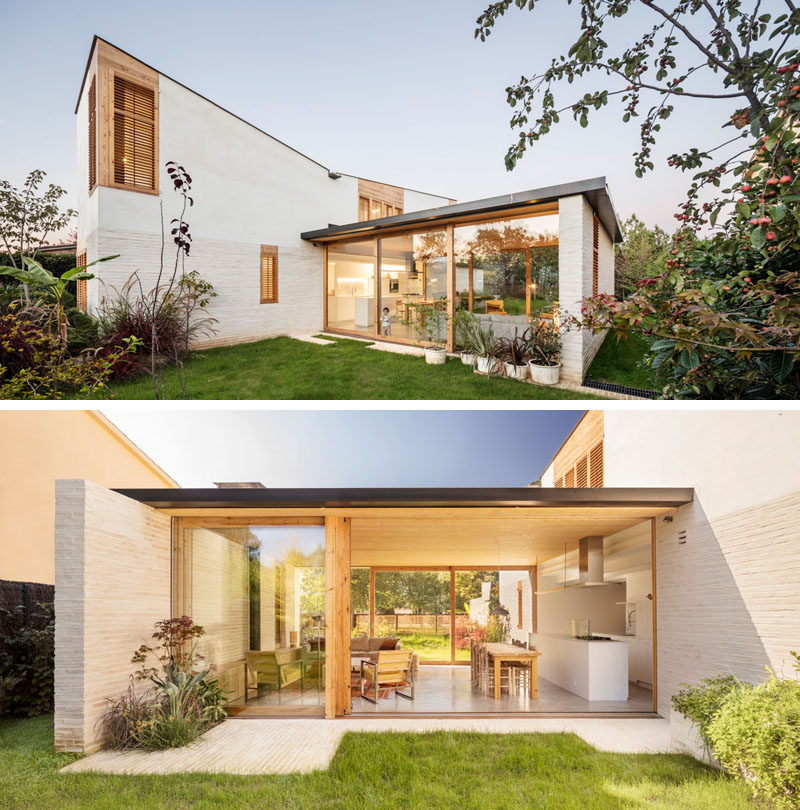 ---
Inside, there's an open floor plan with the living room enjoying a fireplace with built-in storage on either side.
---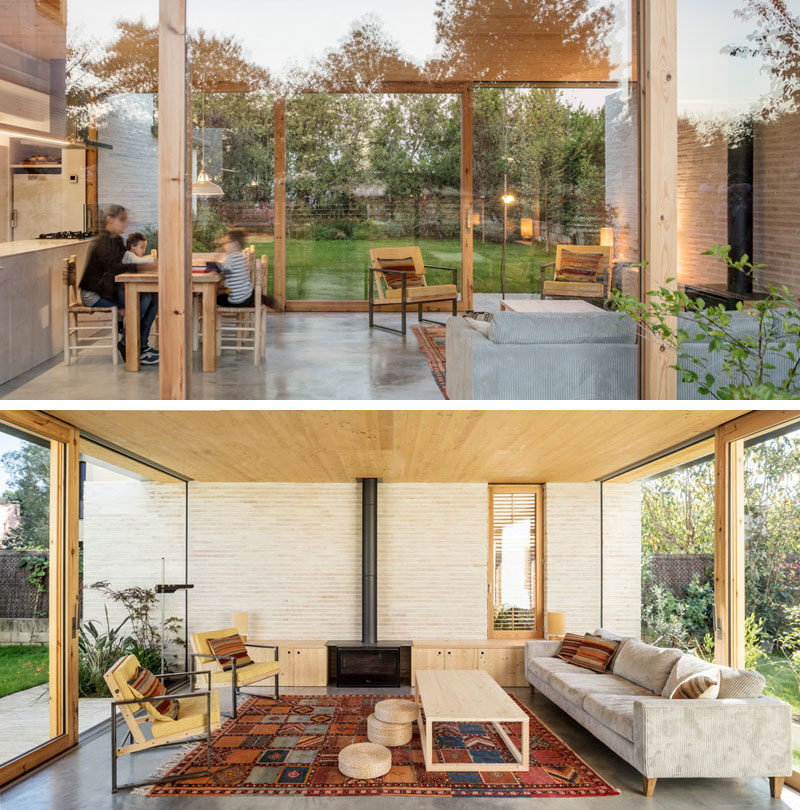 ---
The opposite end of the open floor plan includes a kitchen with a long island. Behind the kitchen are stairs to access the bedrooms.
---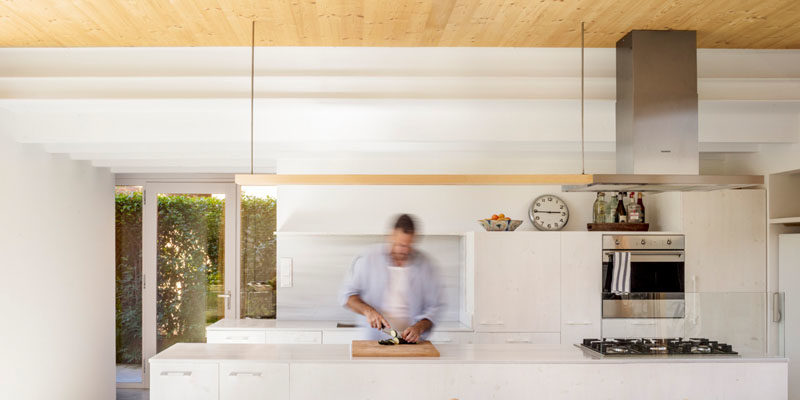 ---
There's also a home office, that shows off the wood shutters on the windows.
---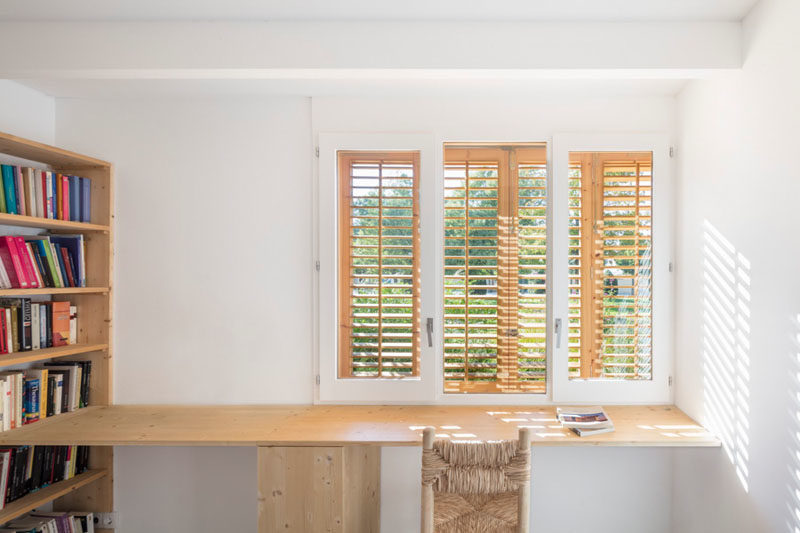 ---
On the second floor, there's also an open play area with a day-bed.
---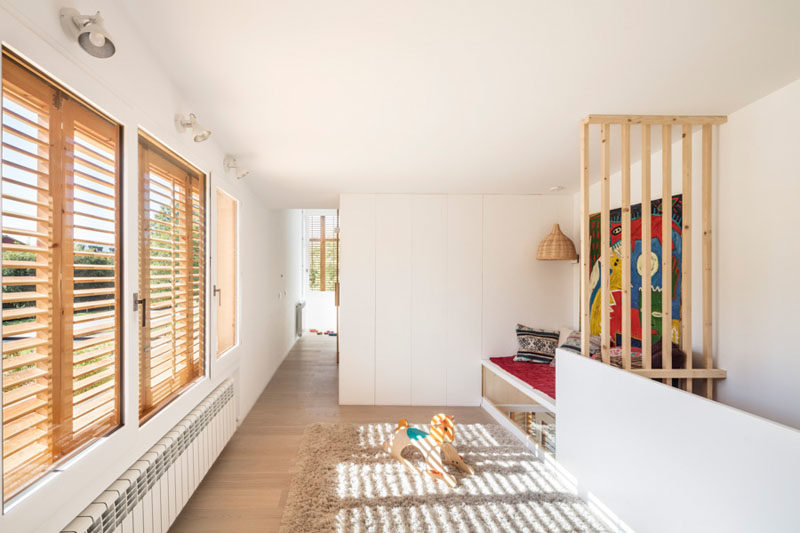 Photography © Adria Goula | Developers: Judith Oller Badenas & Bernat Llauradó Auquer | Architect: Bernat Llauradó Auquer – tallerdarquitectura | Structural engineer: STAC enginyeria | Contractor: Construccions Sadurni-Peraferrer S.L.
---
Get the contemporist daily email newsletter – sign up here