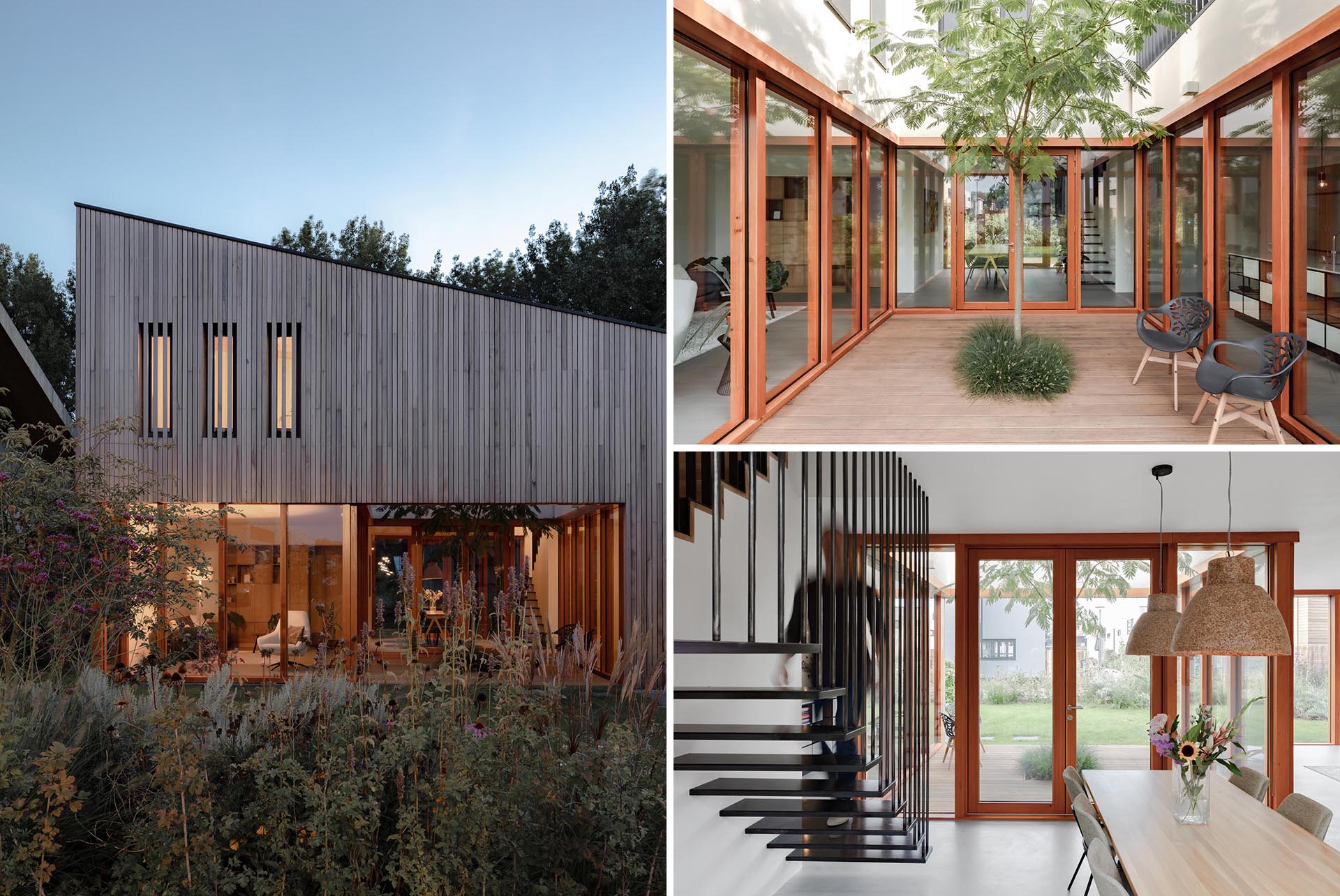 Rotterdam-based architecture firm studio AAAN has designed a modern home with a unique shape and wood siding.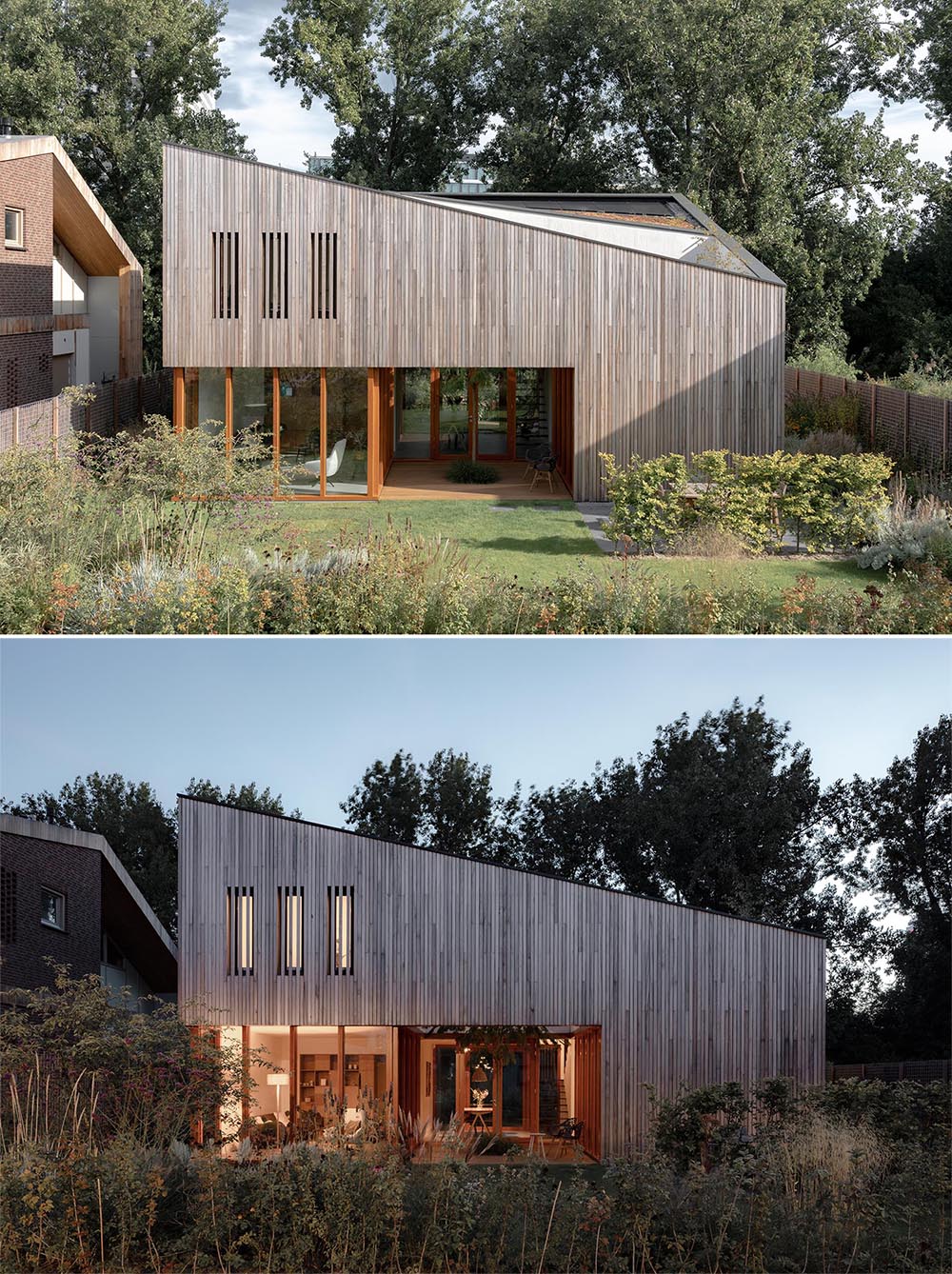 Surrounded by gardens, the home has wood-framed windows and glass doors that welcome visitors.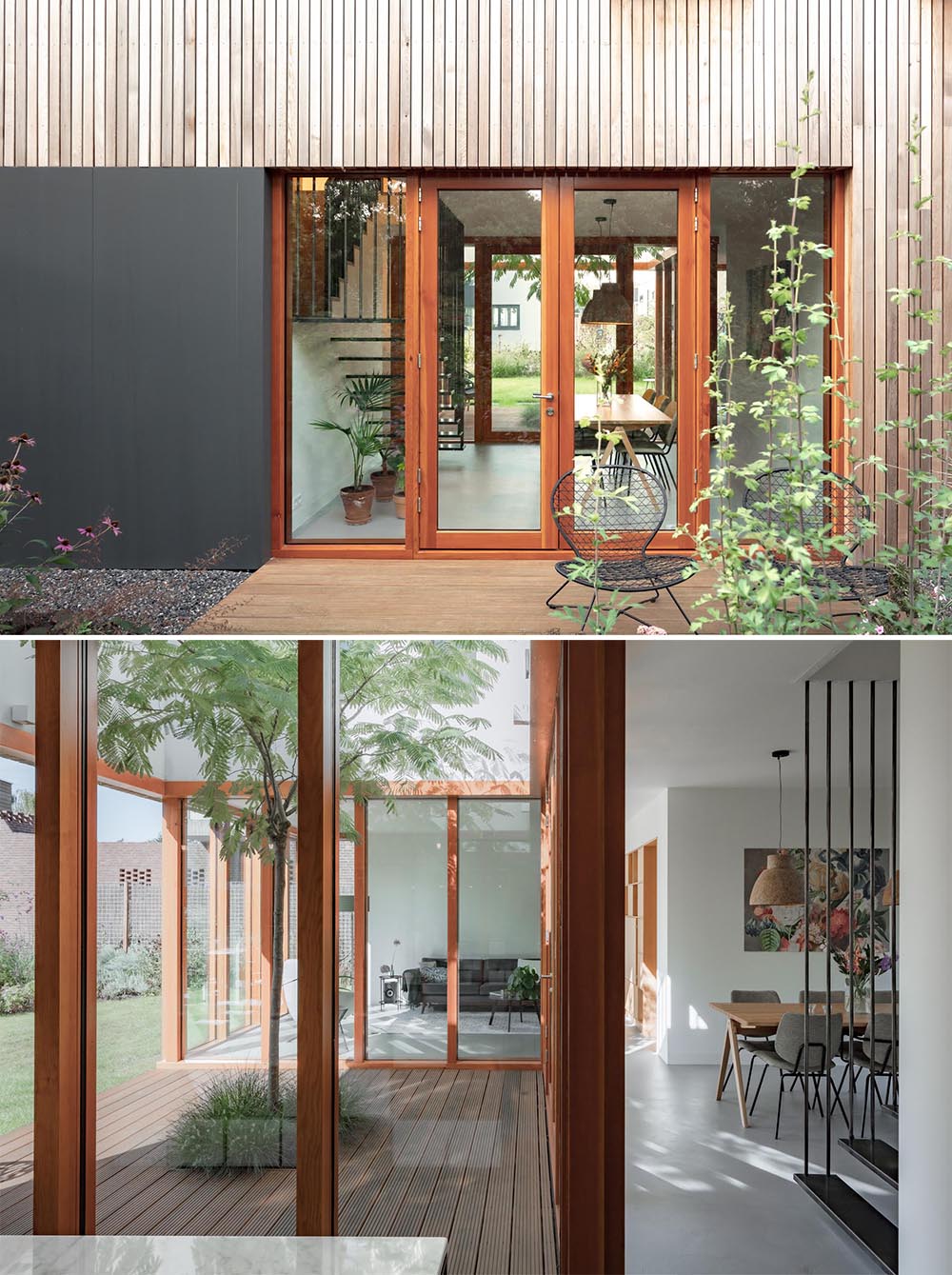 The home also has windows and glass doors that wrap around a courtyard with a tall tree and wood deck.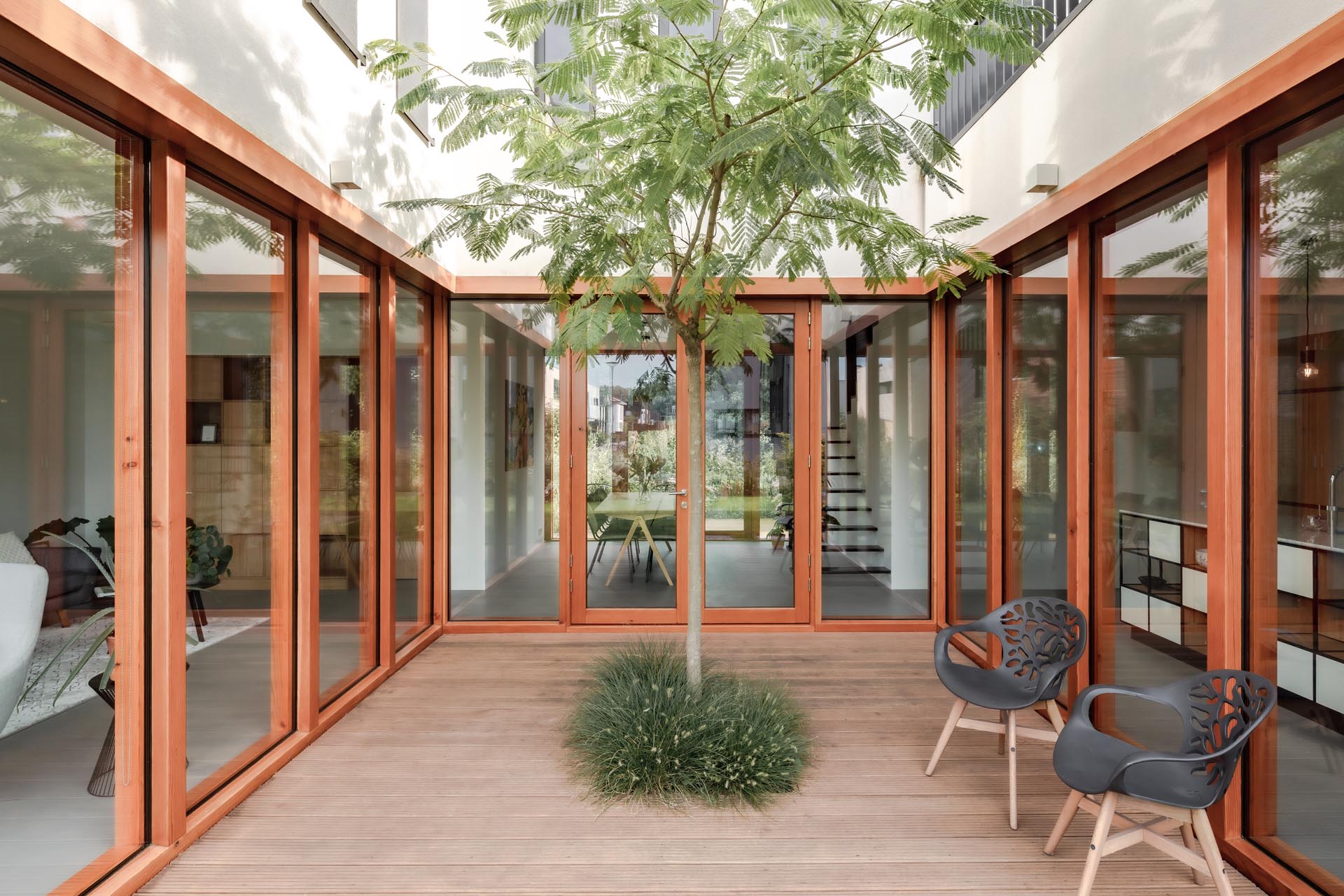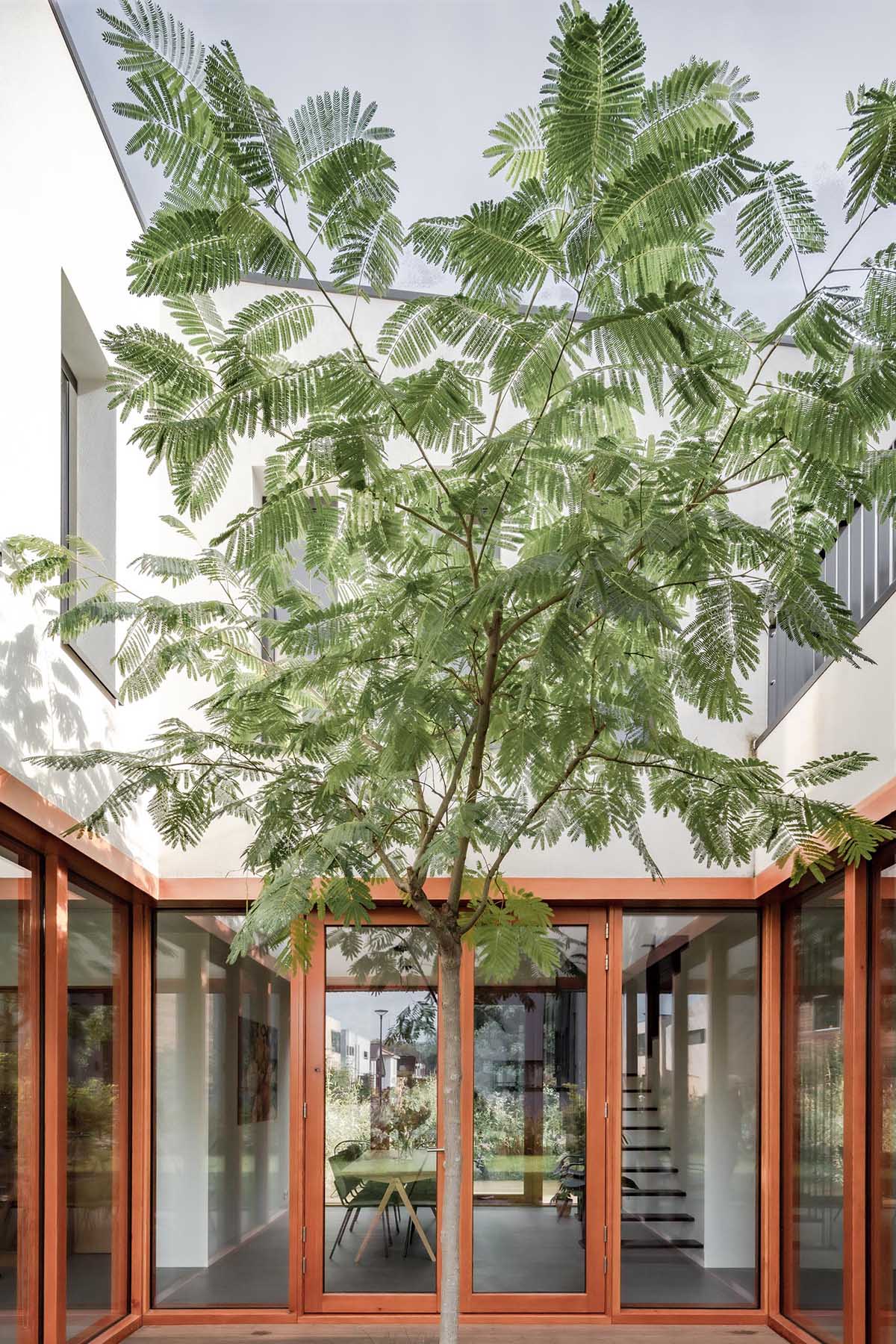 Inside, bright white walls contrast the wood shelving and interior doors, and the gray flooring.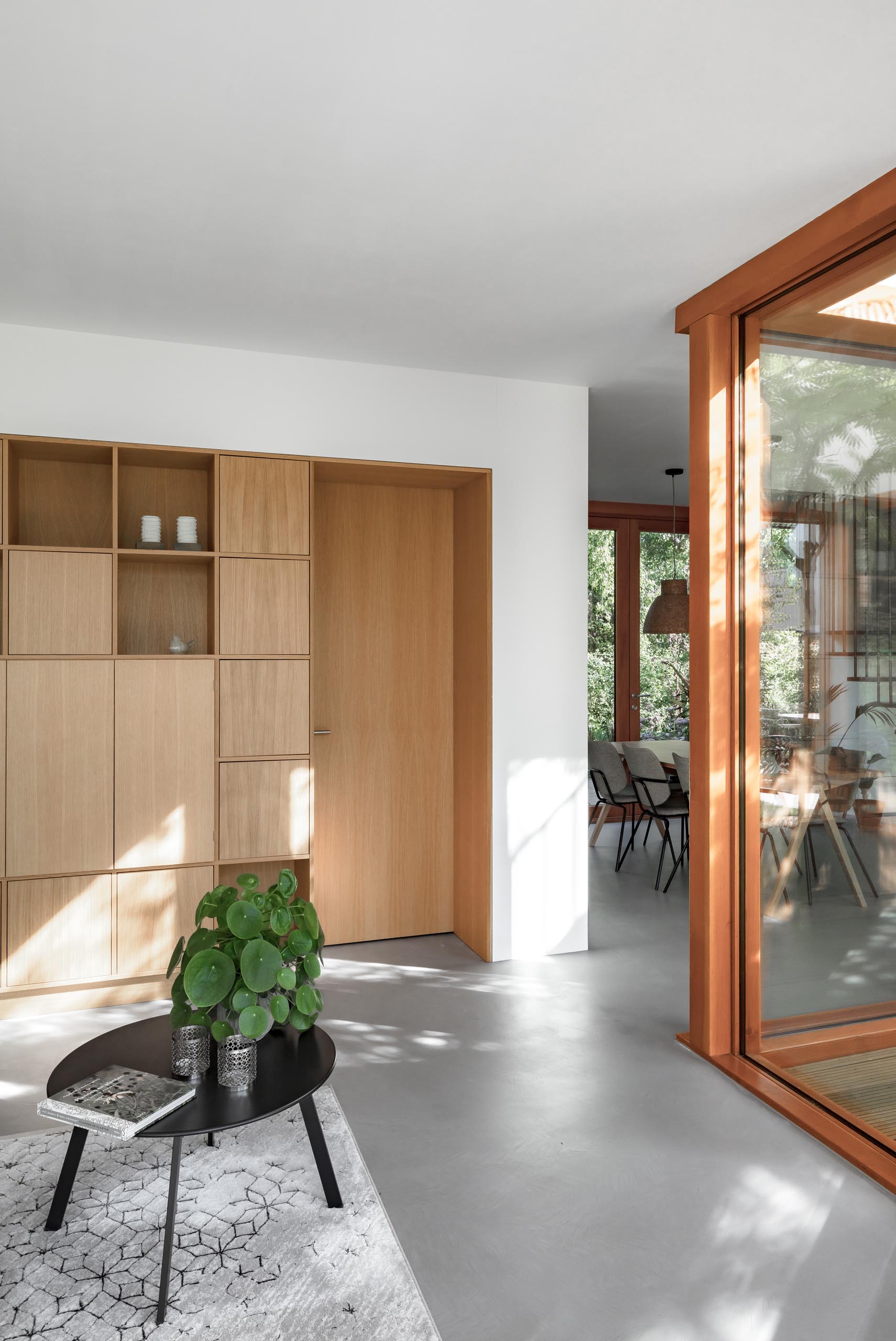 The light wood elements continue through to the kitchen, where hardware-free cabinets line the wall, and an island includes a cube-like design with shelving.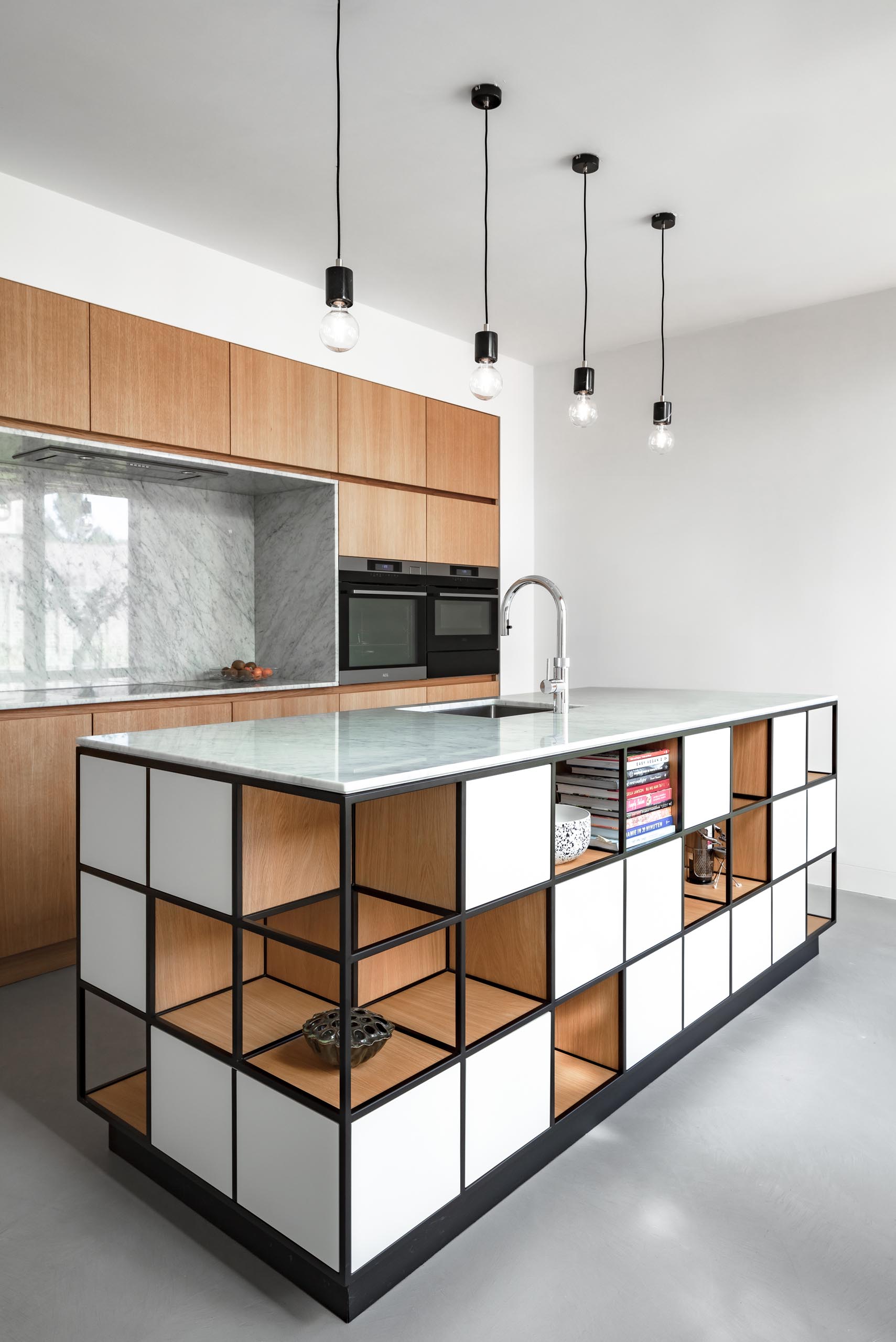 Adjacent to the dining room are black stairs that run along the wall and contrast the surrounding design elements.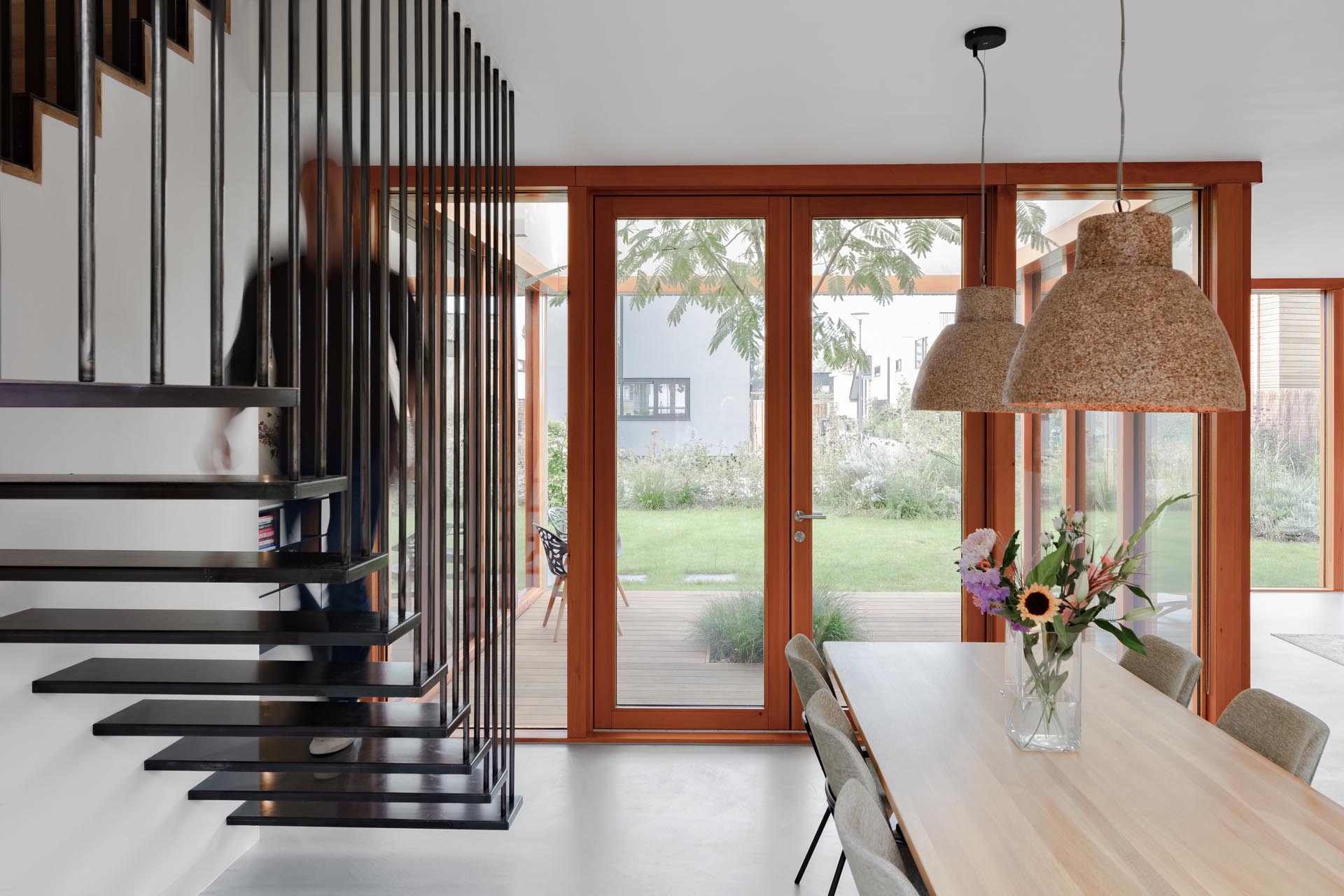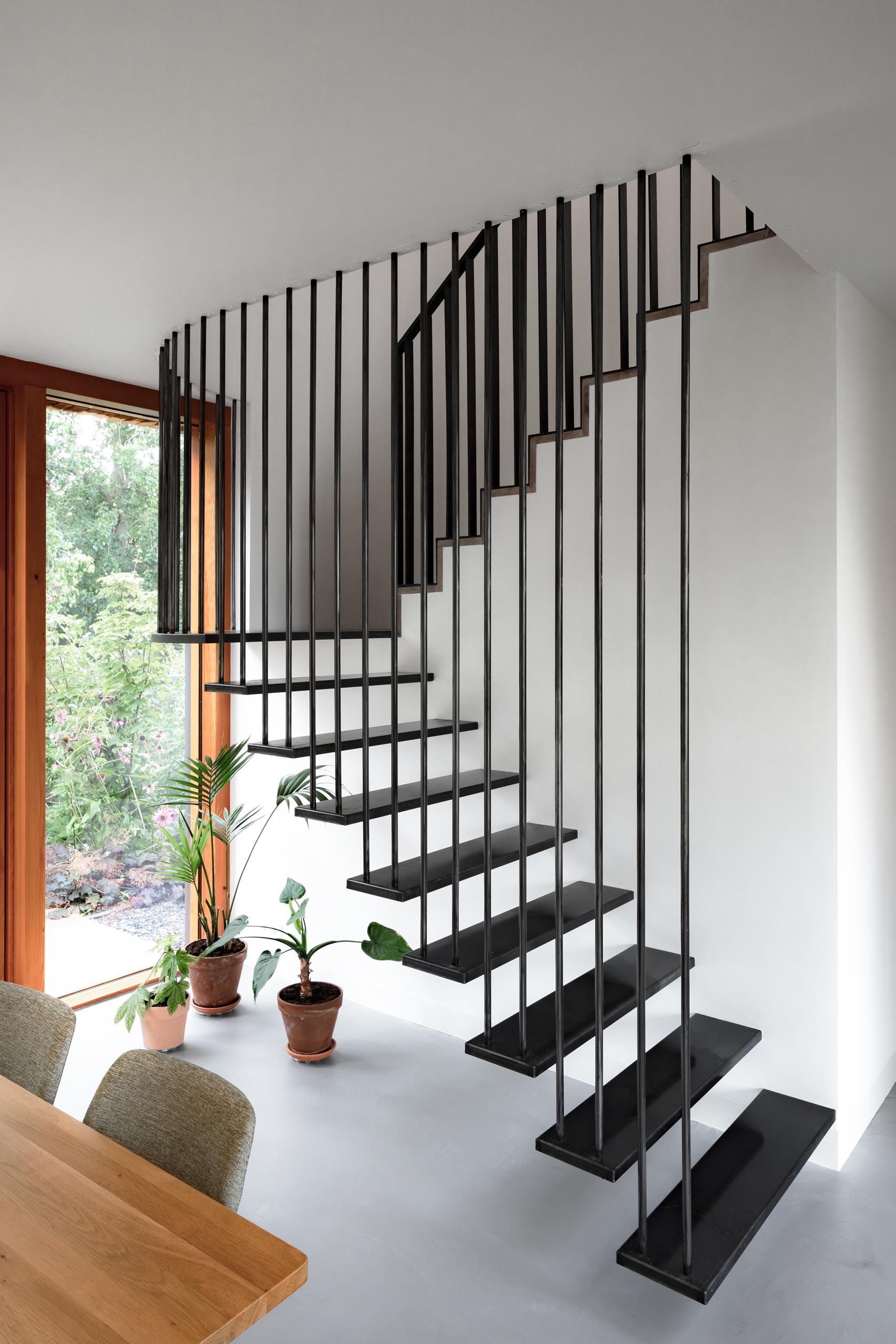 The bedrooms and bathrooms are all located upstairs, and in one of the bathrooms, the exposed wood ceiling complements the wood floor, while the hanging planter in the corner adds a touch of nature.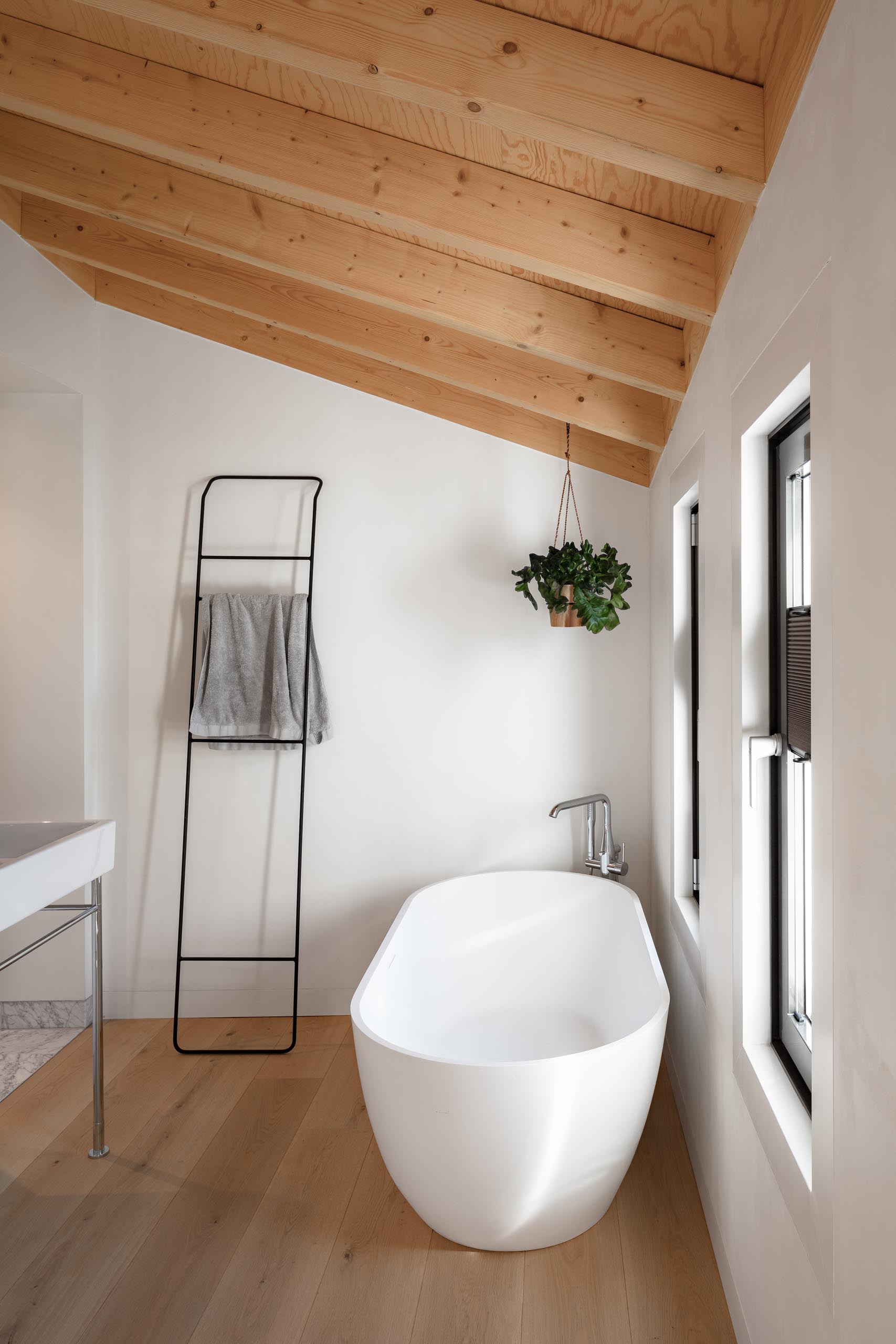 Photography: Sebastian van Damme | Architect: studio AAAN | Contractor: F. van Meijeren b.v. | Construction Advisor: A. de Lange adviesbureau