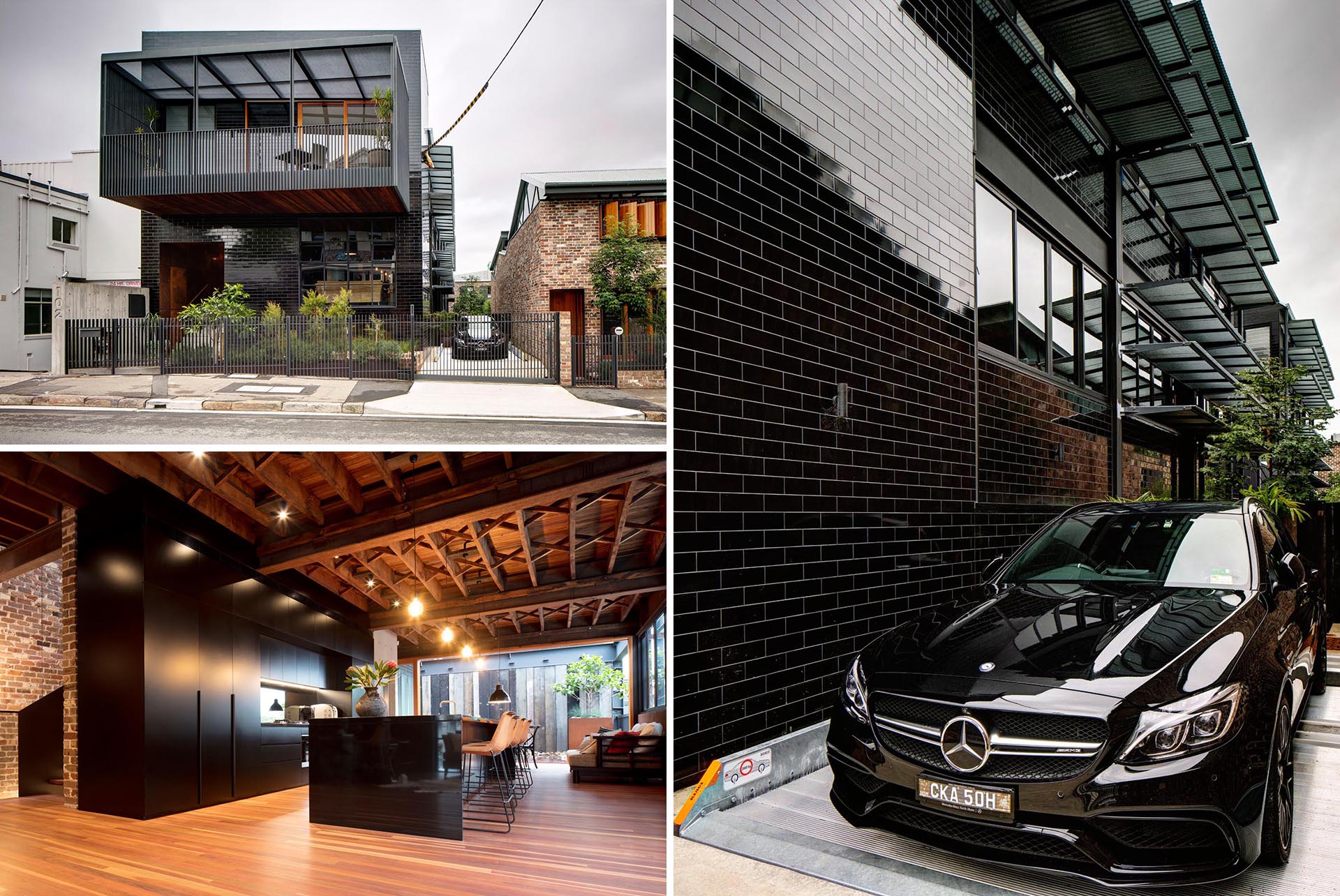 Carter Williamson Architects have transformed an old industrial warehouse and turned it into a modern home with a striking black exterior.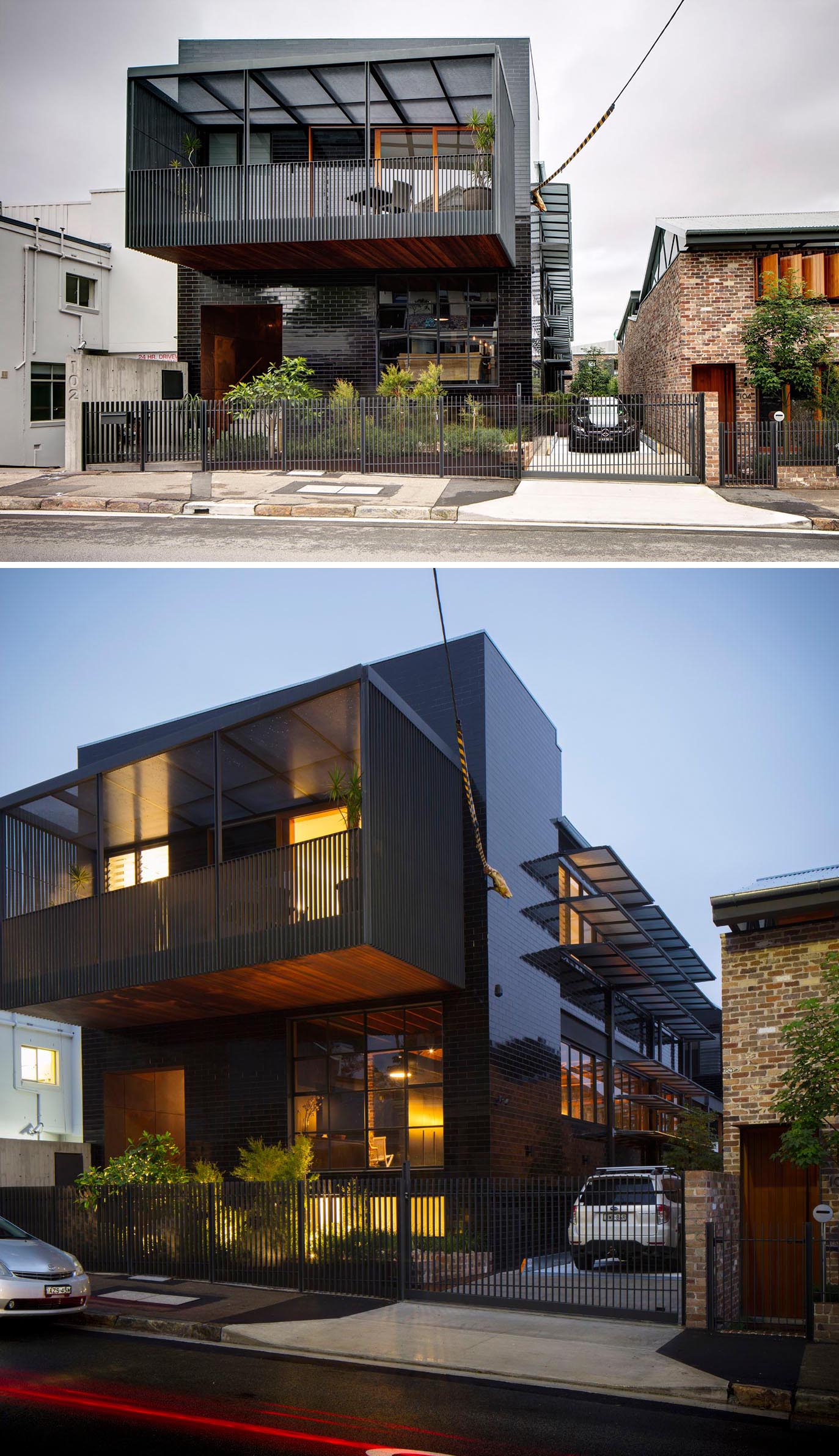 Located in Sydney, Australia, the home showcases a facade of glazed black tiles providing a new sophisticated exterior provides a backdrop for the landscaping, which includes a lush urban garden and a small pond.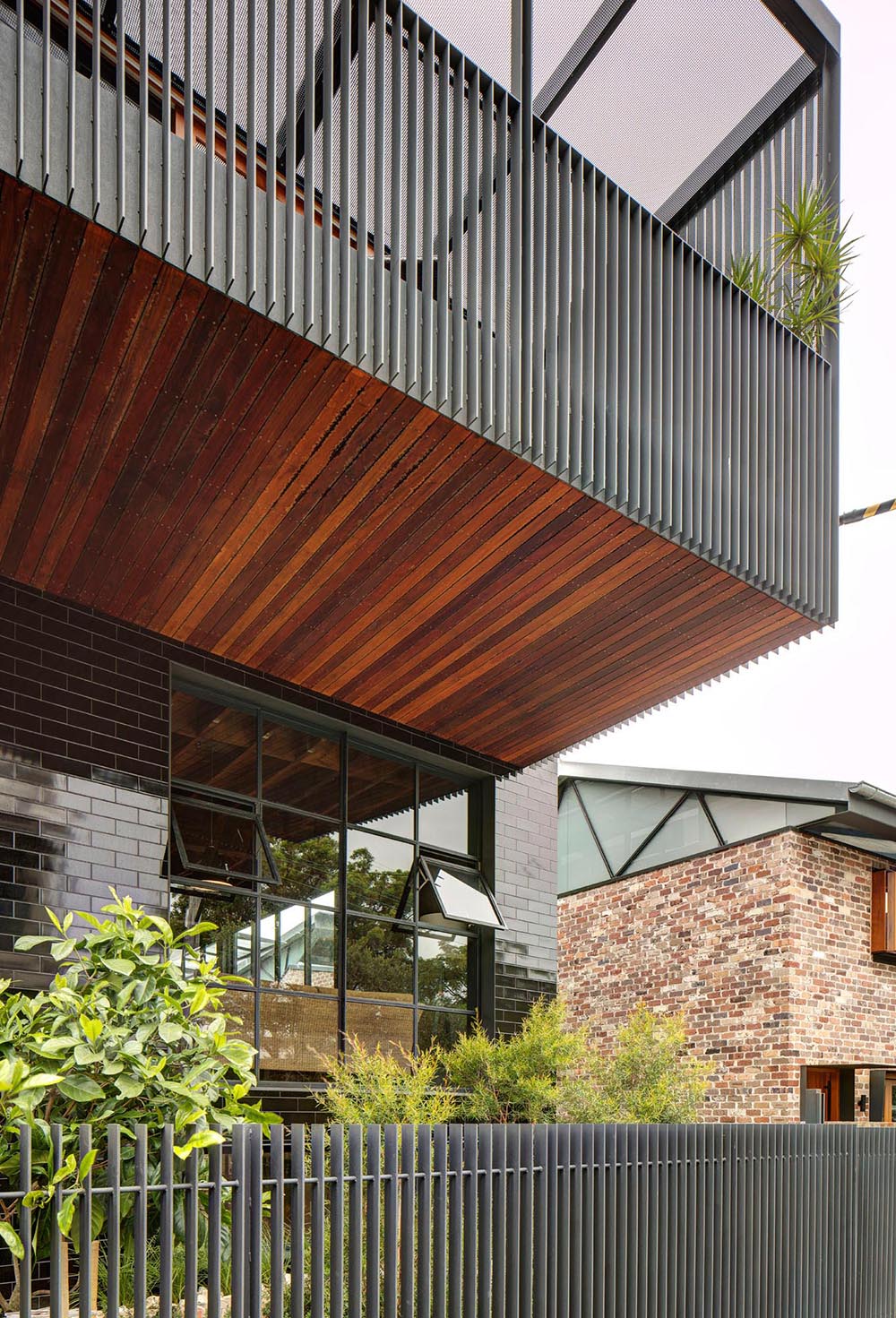 The black tiles are not only on the front of the home, but also wrap around to the side, reflecting various architectural details.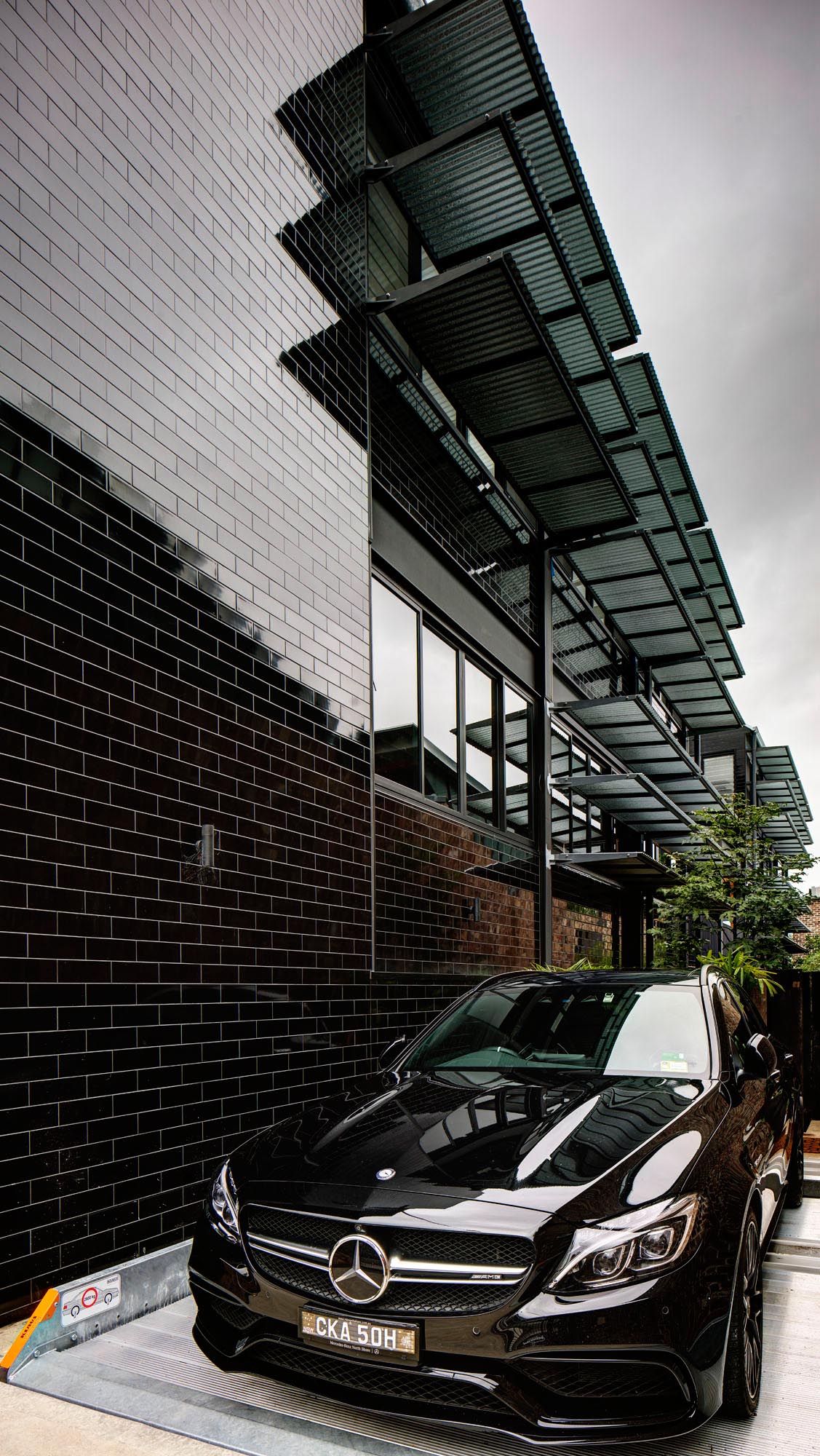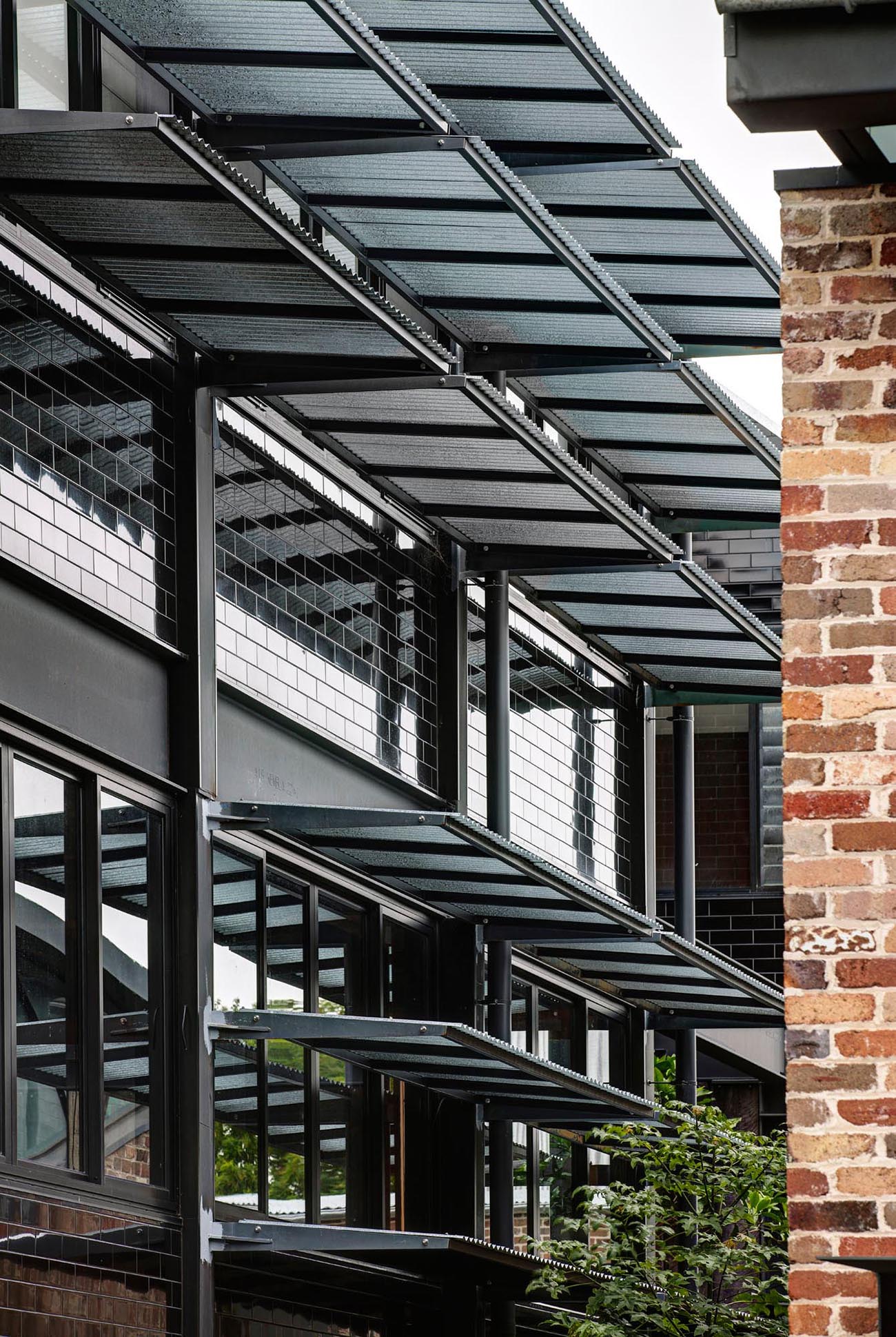 Let's take a look at the rest of the house…
The Entryway
Stairs and a wall covered with aged steel lead the way to the tall wood front door.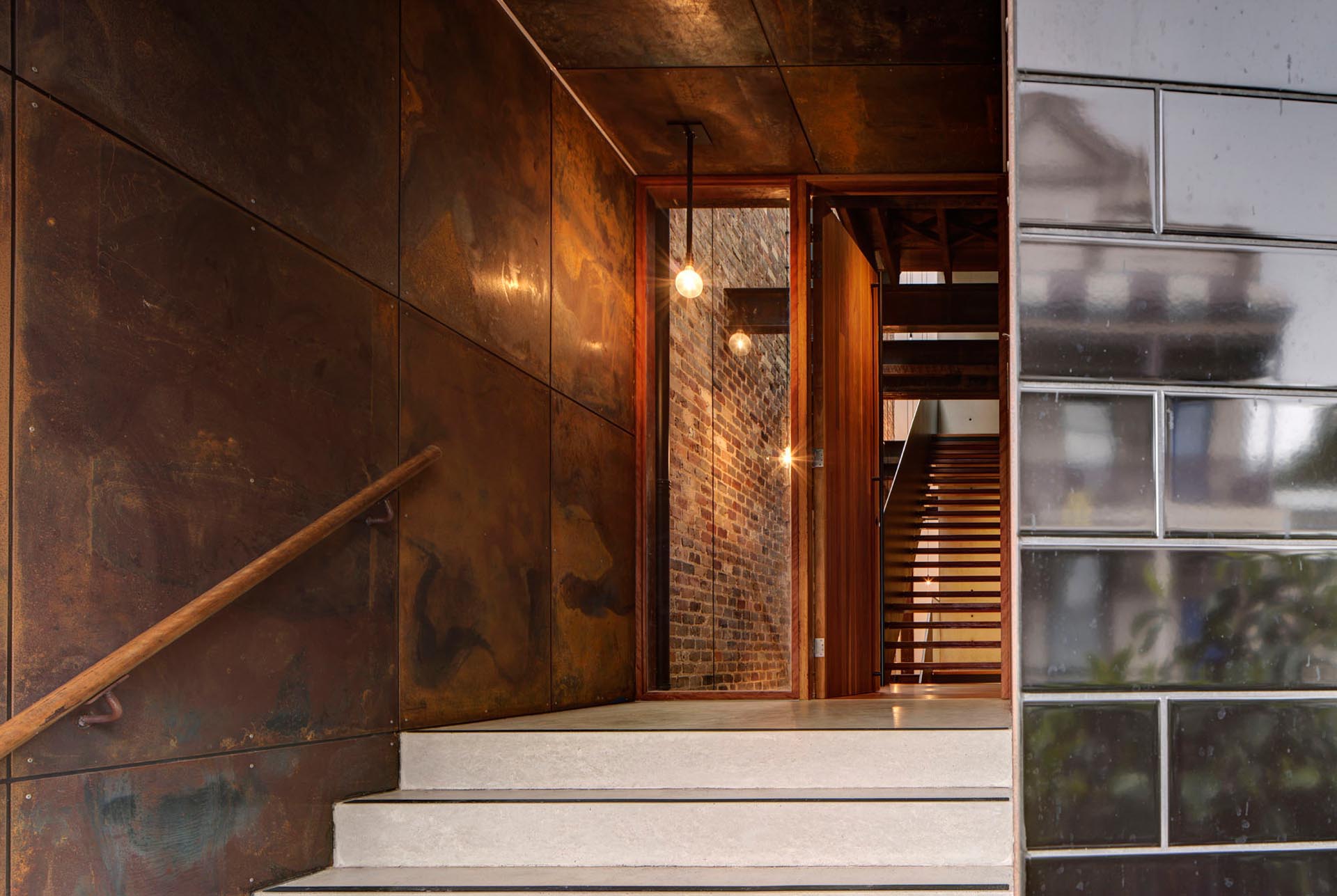 The Stairs
Stepping inside, and you're immediately greeted by a recycled three-storey brick wall that follows the staircase up, and compliments the steel beam elements on display throughout the home.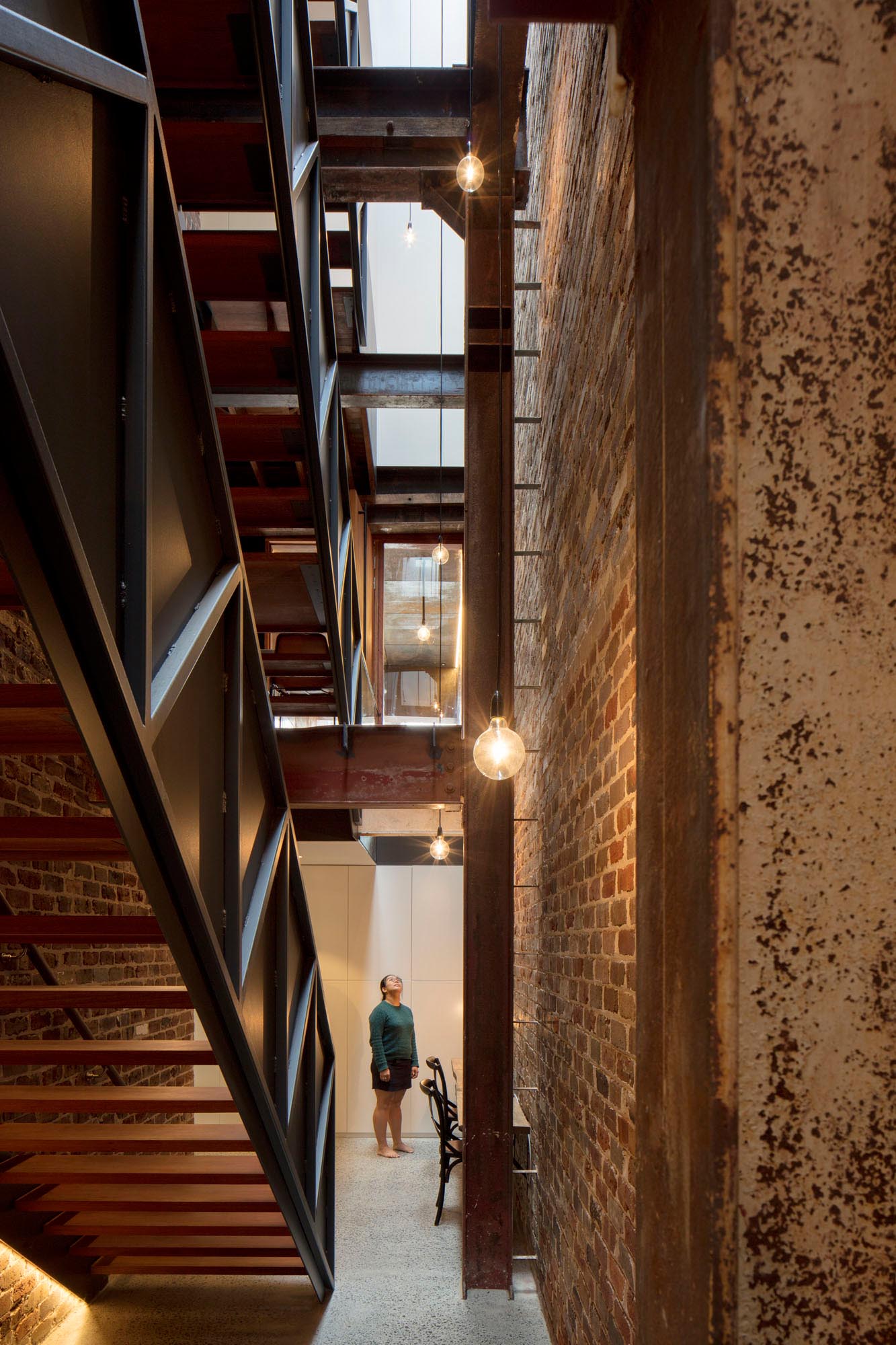 The Living Room
The living room looks out onto the street through black-framed windows and embraces the old and new structural elements instead of hiding them.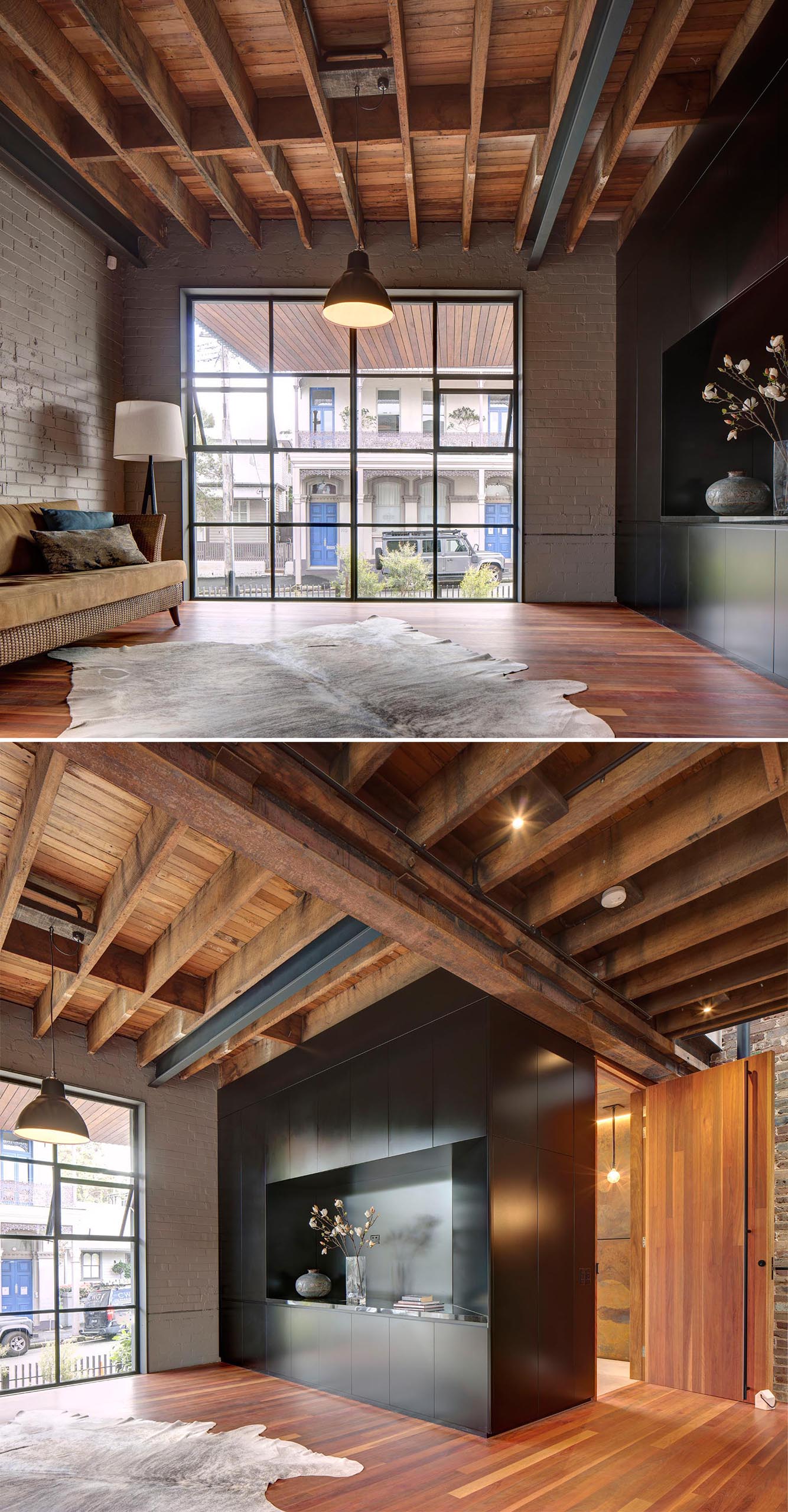 The Kitchen + Courtyard
The kitchen, which separates the living room from the dining area and courtyard, has matte black cabinets, black countertops, a mirrored backsplash, and a long island. The courtyard is accessible through floor-to-ceiling sliding glass doors and features natural stones, black steel-capped tall wood panels, and reused beams that were fire damaged in the warehouse's previous life.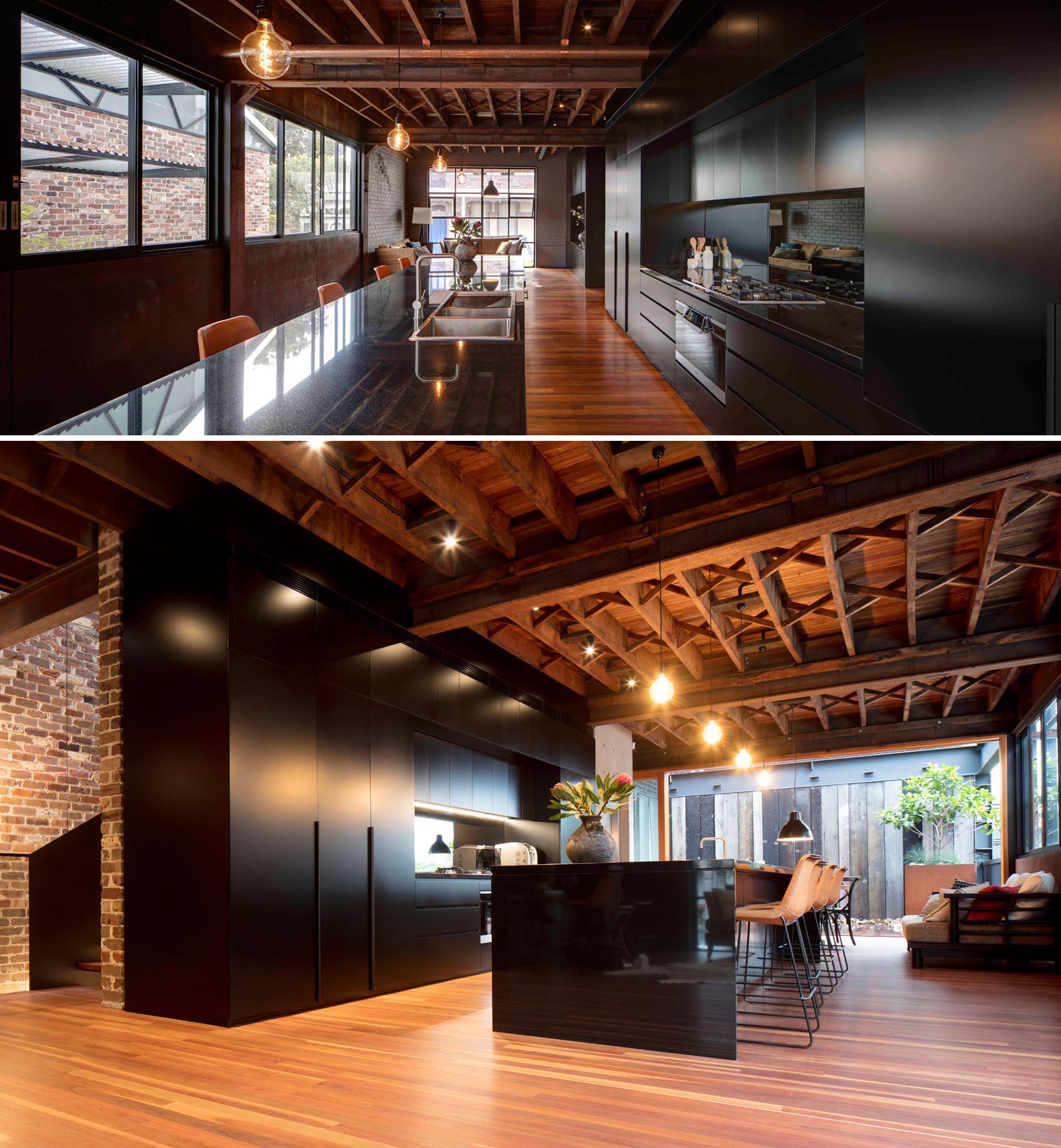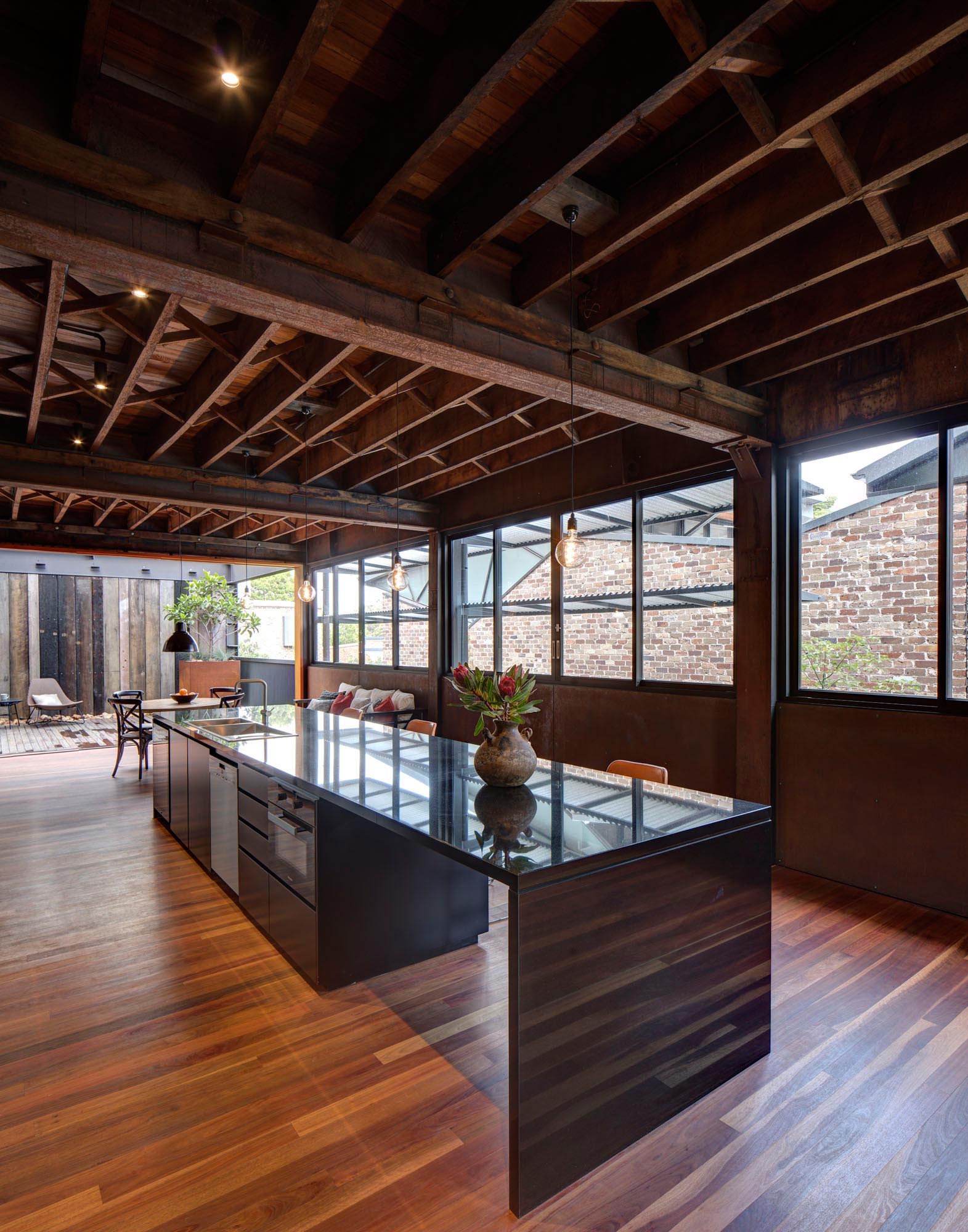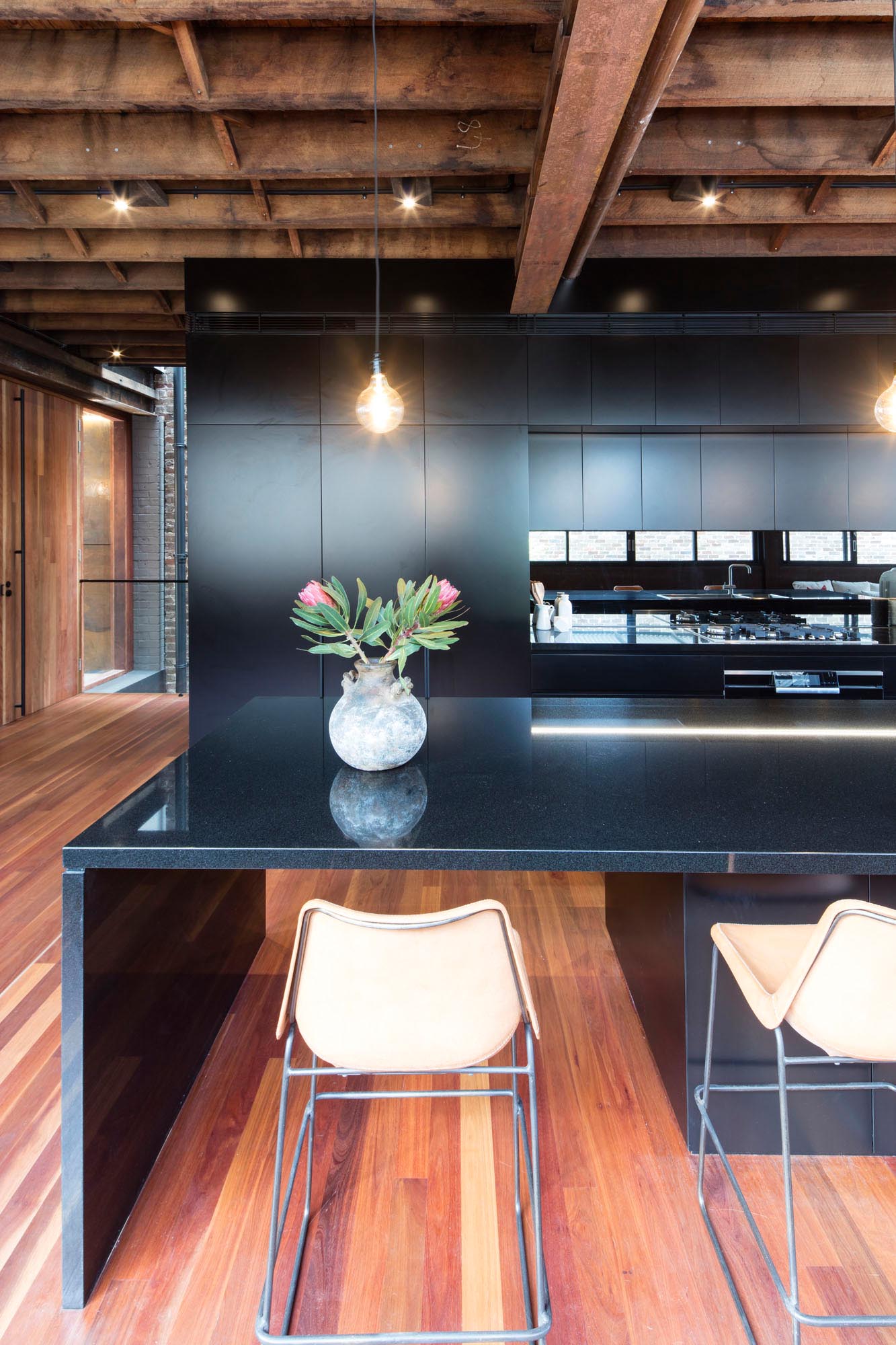 The Balcony
The balcony is located at the front of the house and overlooks other buildings on the street.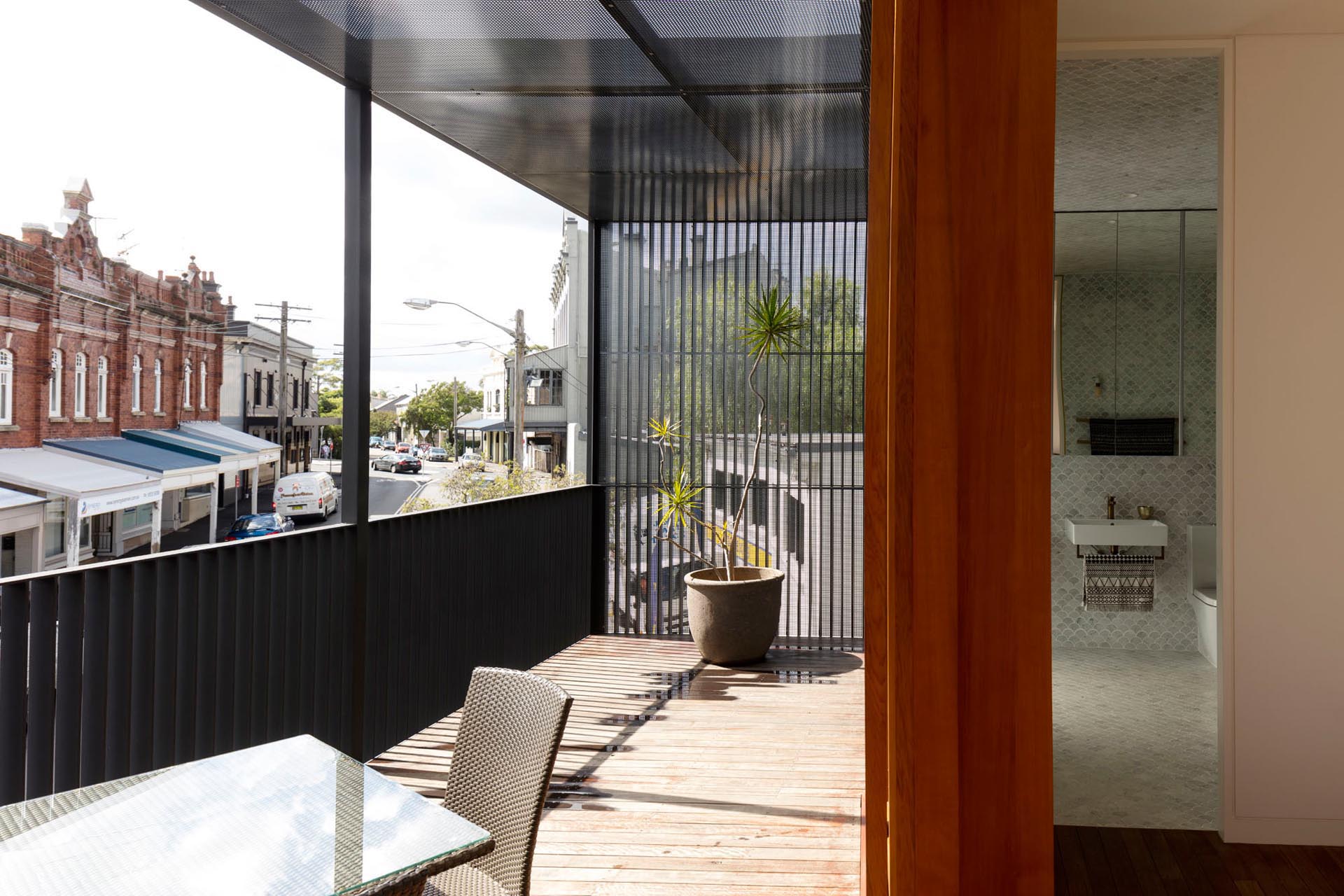 The Bathrooms
Back inside, and the en-suite master bathroom has the ceiling and tall walls clad with light grey fan tiles which complement the brass fixtures, while a secondary bathroom has small gray square tiles.