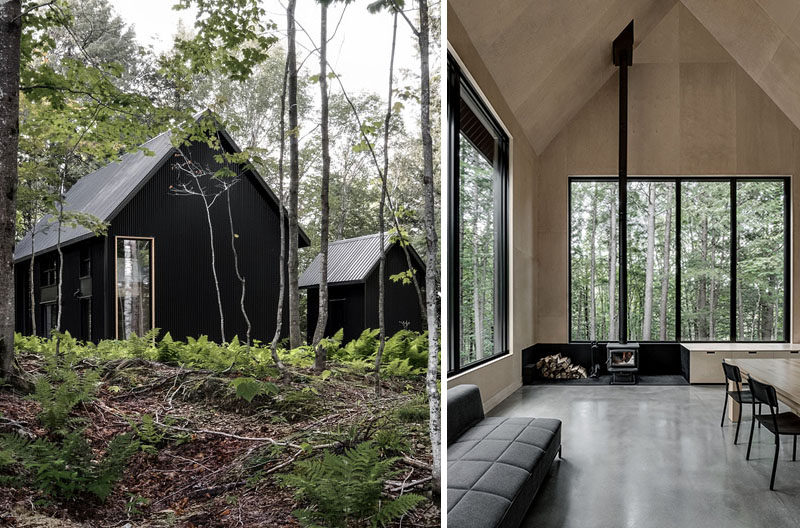 APPAREIL architecture have designed this modern cottage with a separate garage, that sits surrounded by the forest in Austin, an Eastern Township in Quebec, Canada.

---
Inside, the interior uses light wood, plenty of windows and white accents to keep it bright, which is a strong contrast to the black exterior.
On the ground floor, there's a living room and dining room at one end. A small fireplace and black dining chairs tie in with the black window frames.
---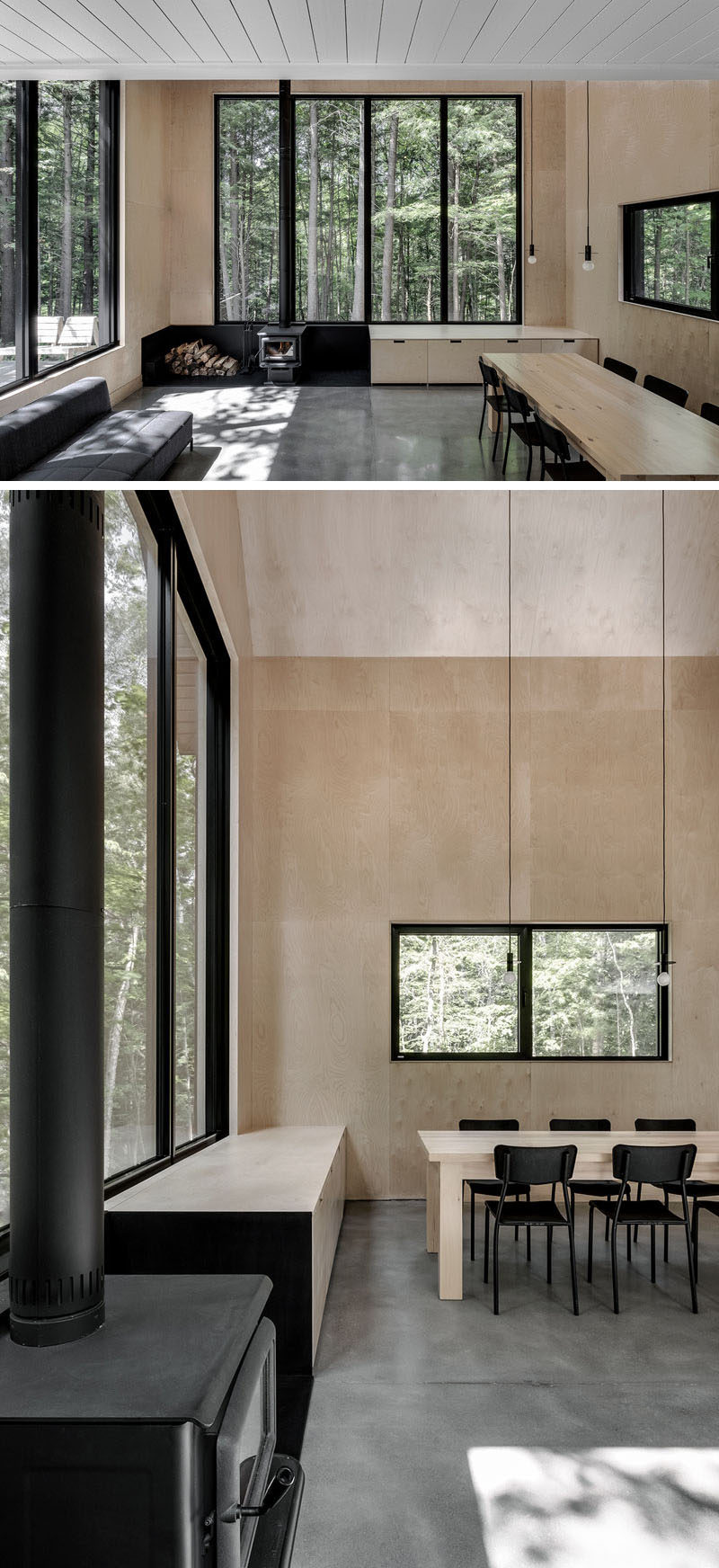 ---
A high vaulted ceiling creates a sense of openness, while the kitchen is located behind the dining room and living room, and underneath the upper floor of the home.
---

---
Next to the kitchen are the doors that lead out to the patio and a hallway leads to the other areas of the cottage.
---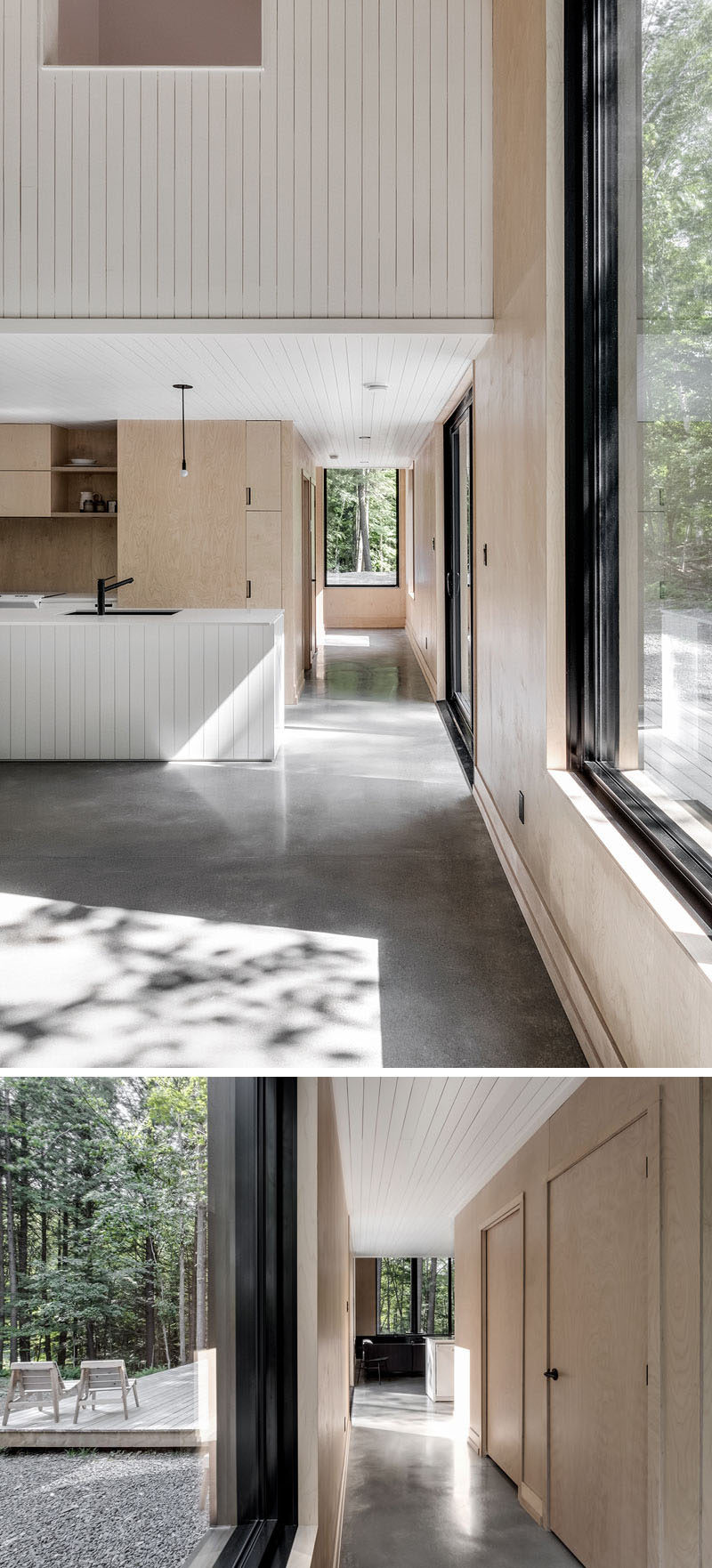 ---
Behind the kitchen there's a mechanical room and a large walk-in storage room. Polished concrete has been used for the floor, while windows located throughout the cottage have views of the trees.
---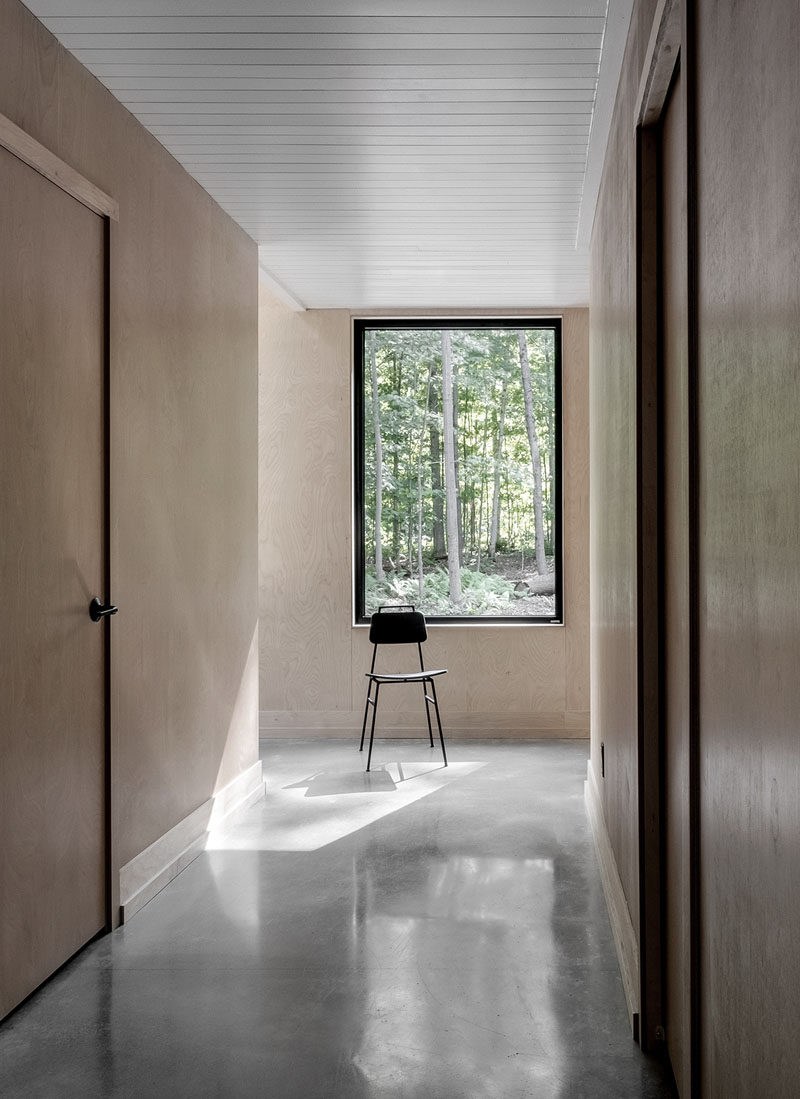 ---
At the end of the hallway is the front door and a wood staircase that leads to the upper floor where there's multiple bedrooms and a bathroom.
---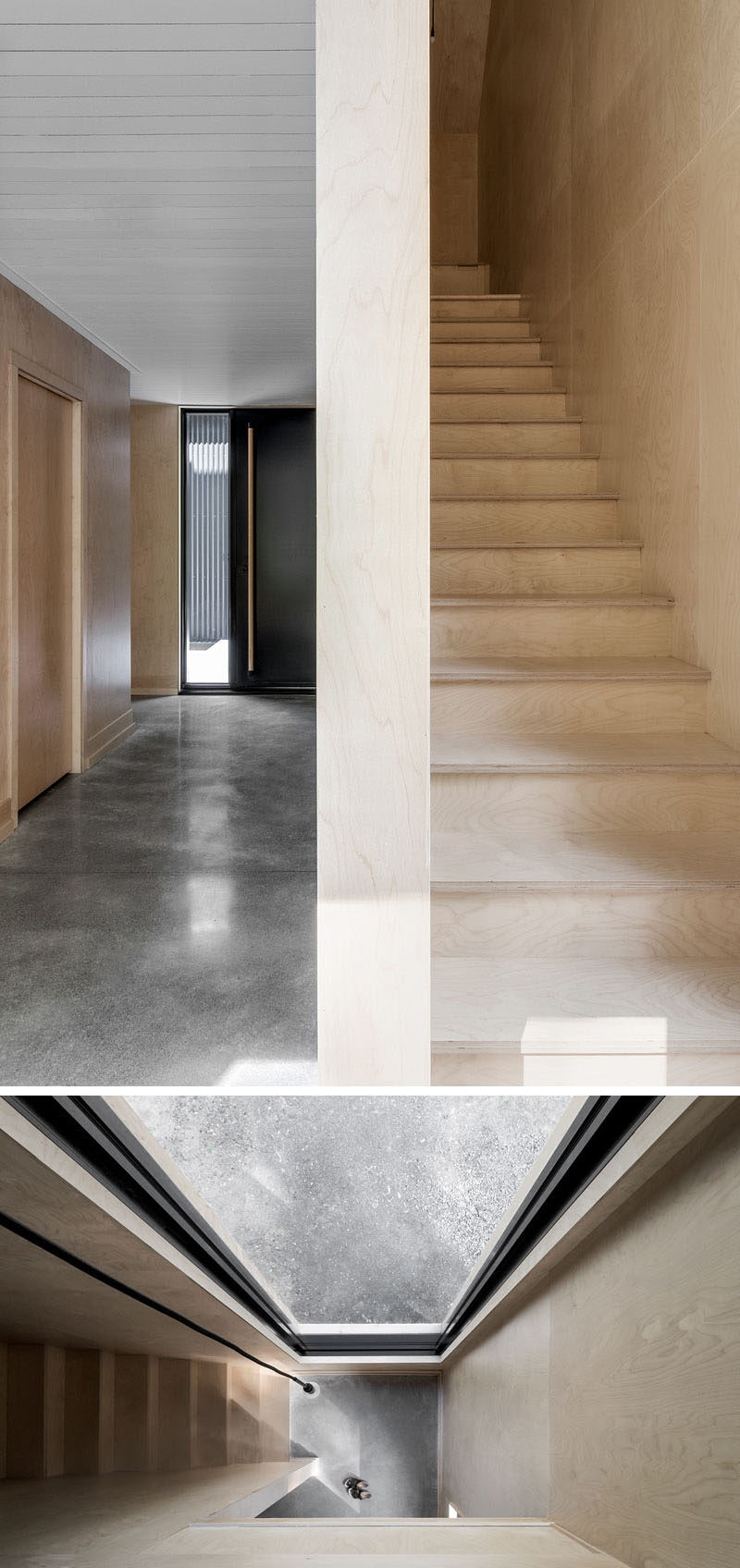 Photography by Félix Michaud | Architect : APPAREIL architecture, Robert Lavoie, Kim Pariseau | Contractor: Martin Coley construction | Woodwork: Niconova | Light design: Hamster
---