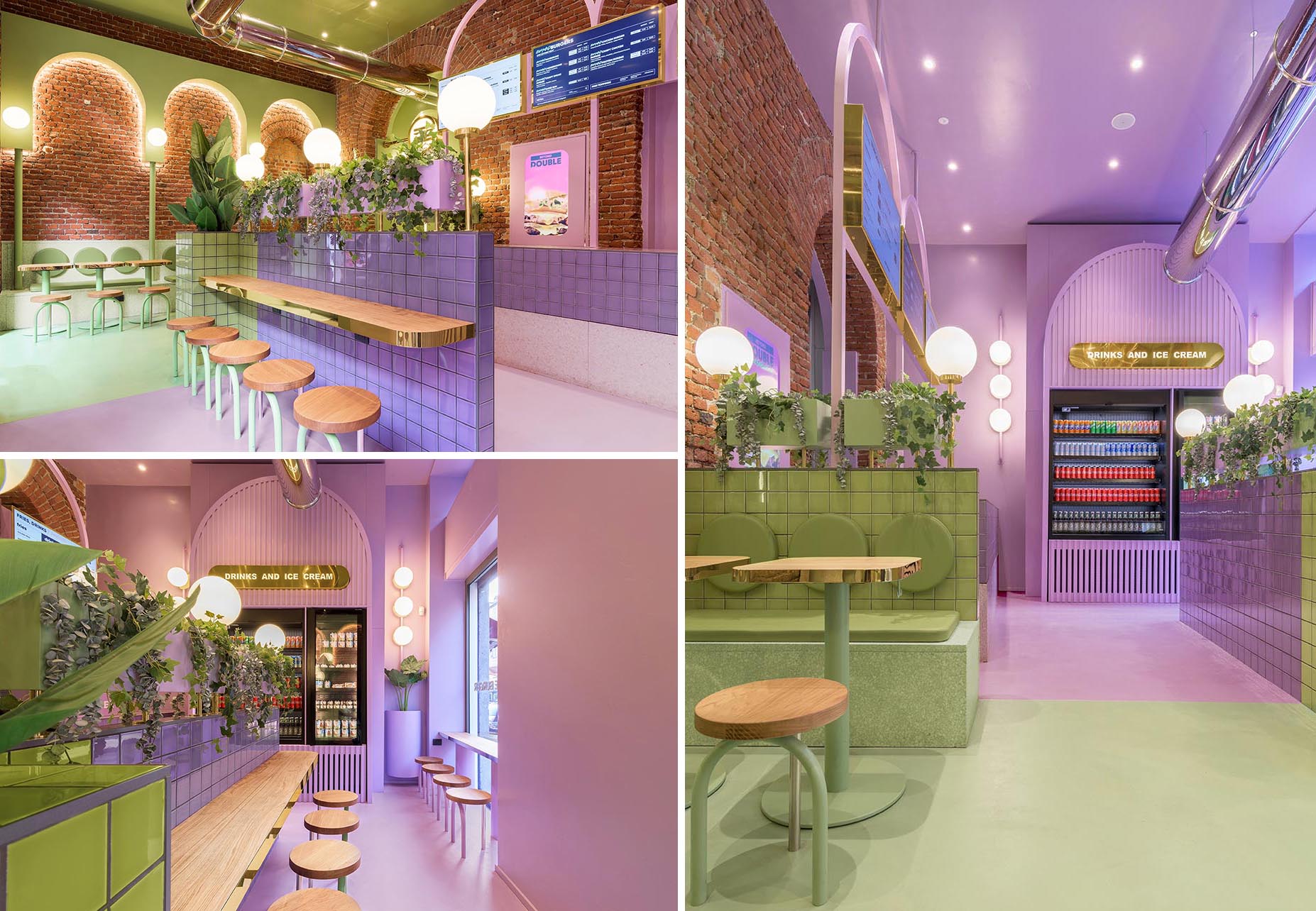 Design firm Masquespacio has recently completed a new colorful restaurant for an Italian hamburger chain named Bun.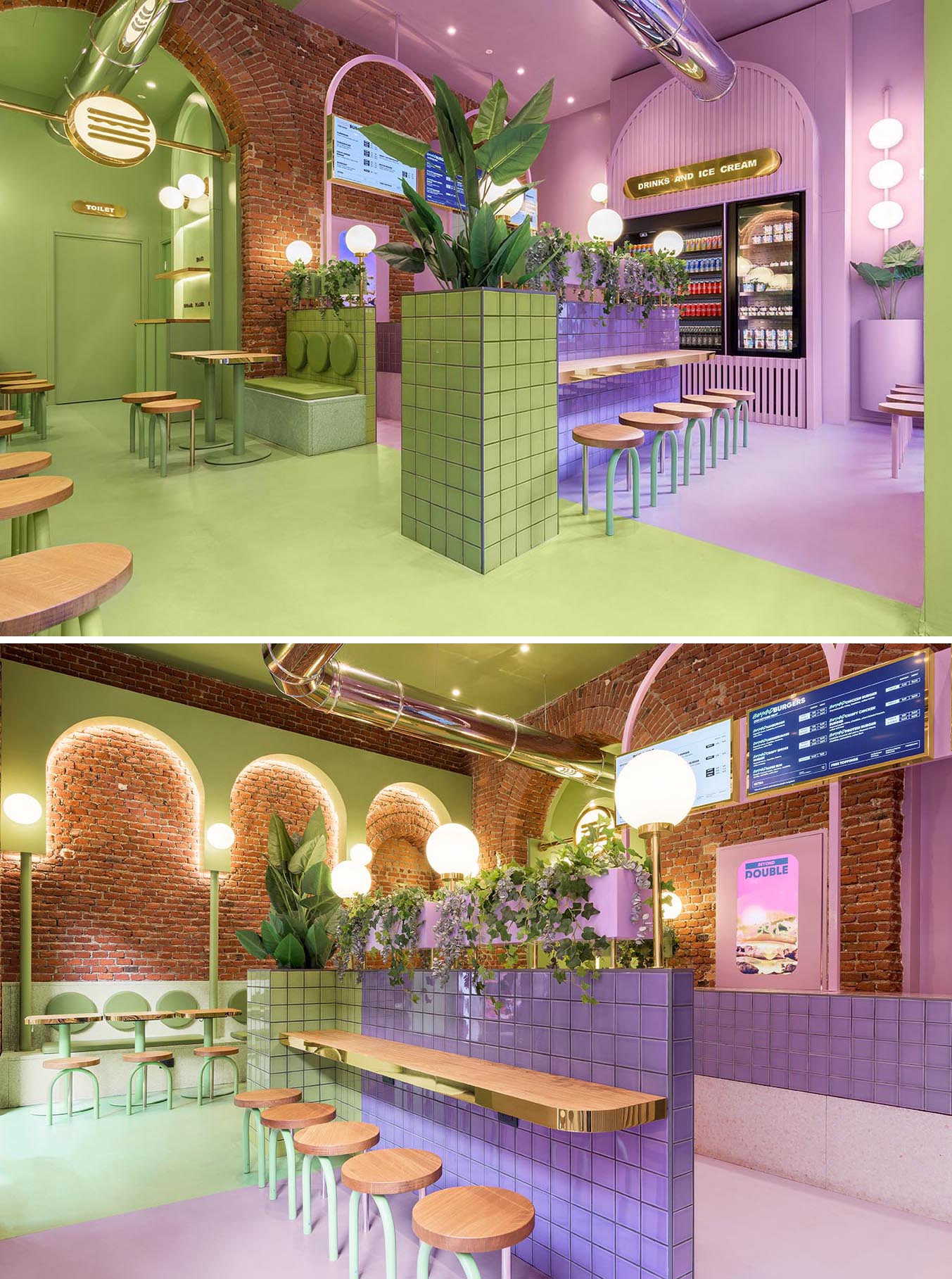 The aim of the restaurant, which is located in Milan, was to have a clear focus on the younger generations and at the same time represent a more sophisticated approach for a high-quality hamburger restaurant.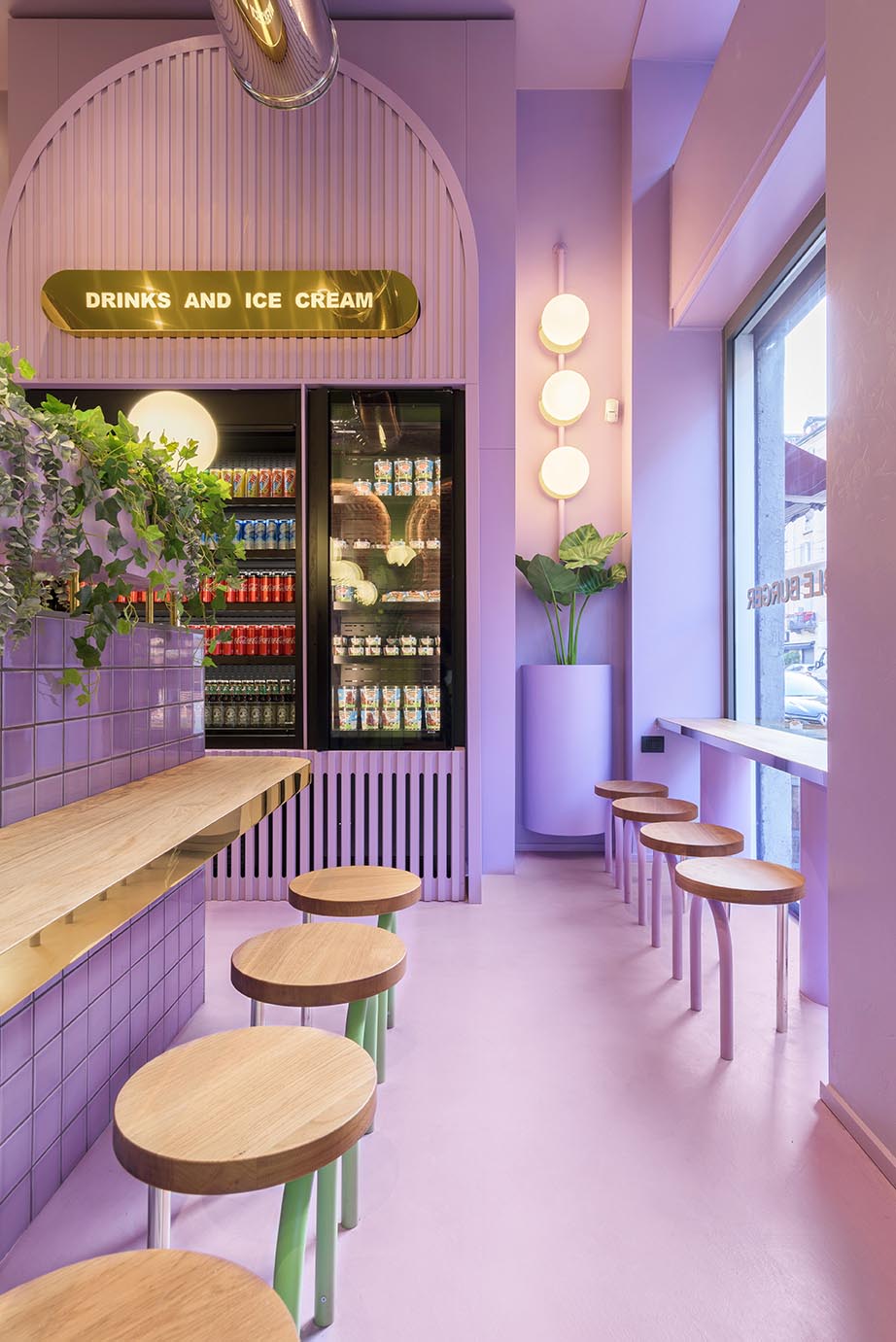 To achieve this goal, Masquespacio chose to work with colorful colors like green and purple, which would draw people inside.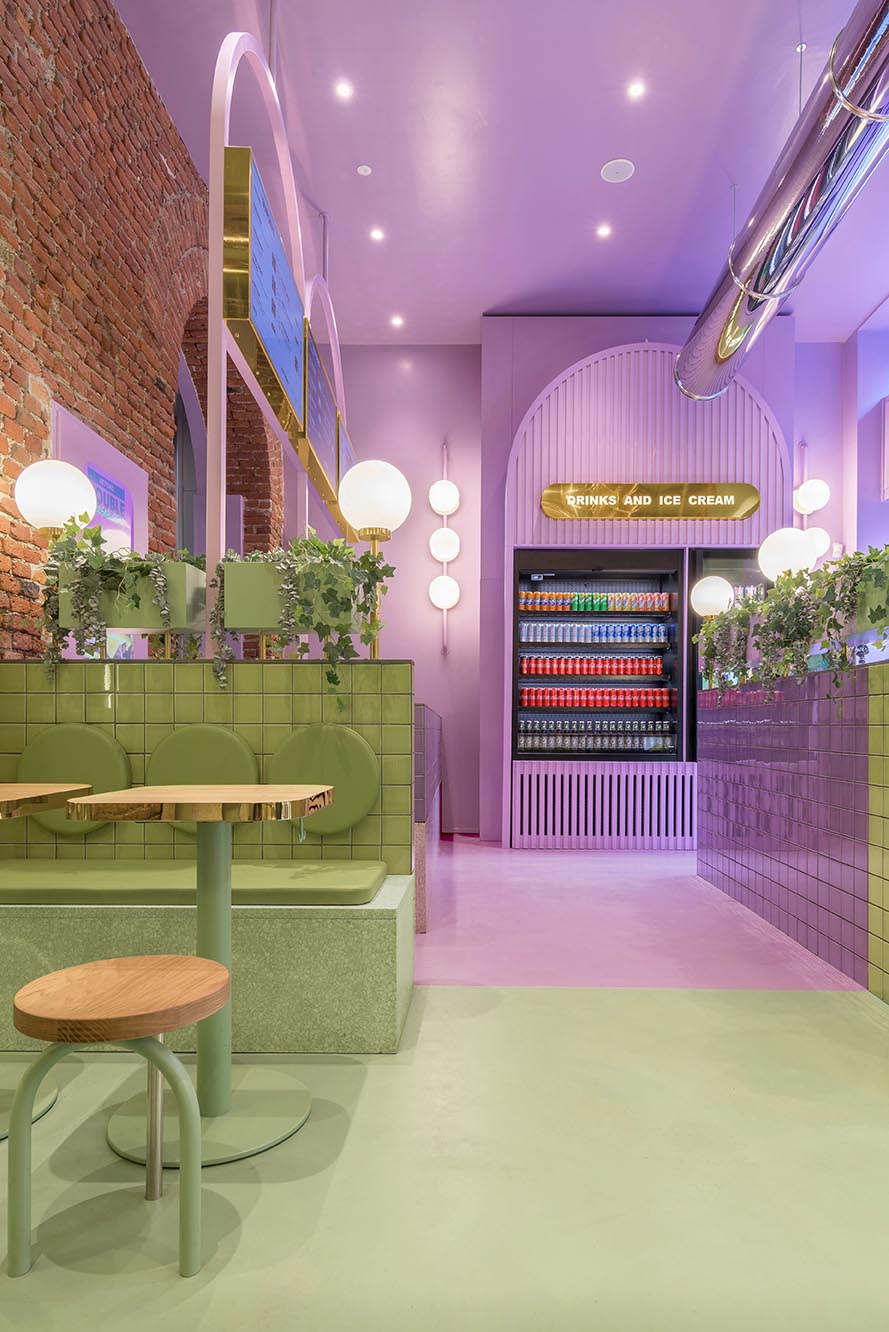 Gold touches and terrazzo tiles were combined with fun colors to create a sophisticated and fresh design.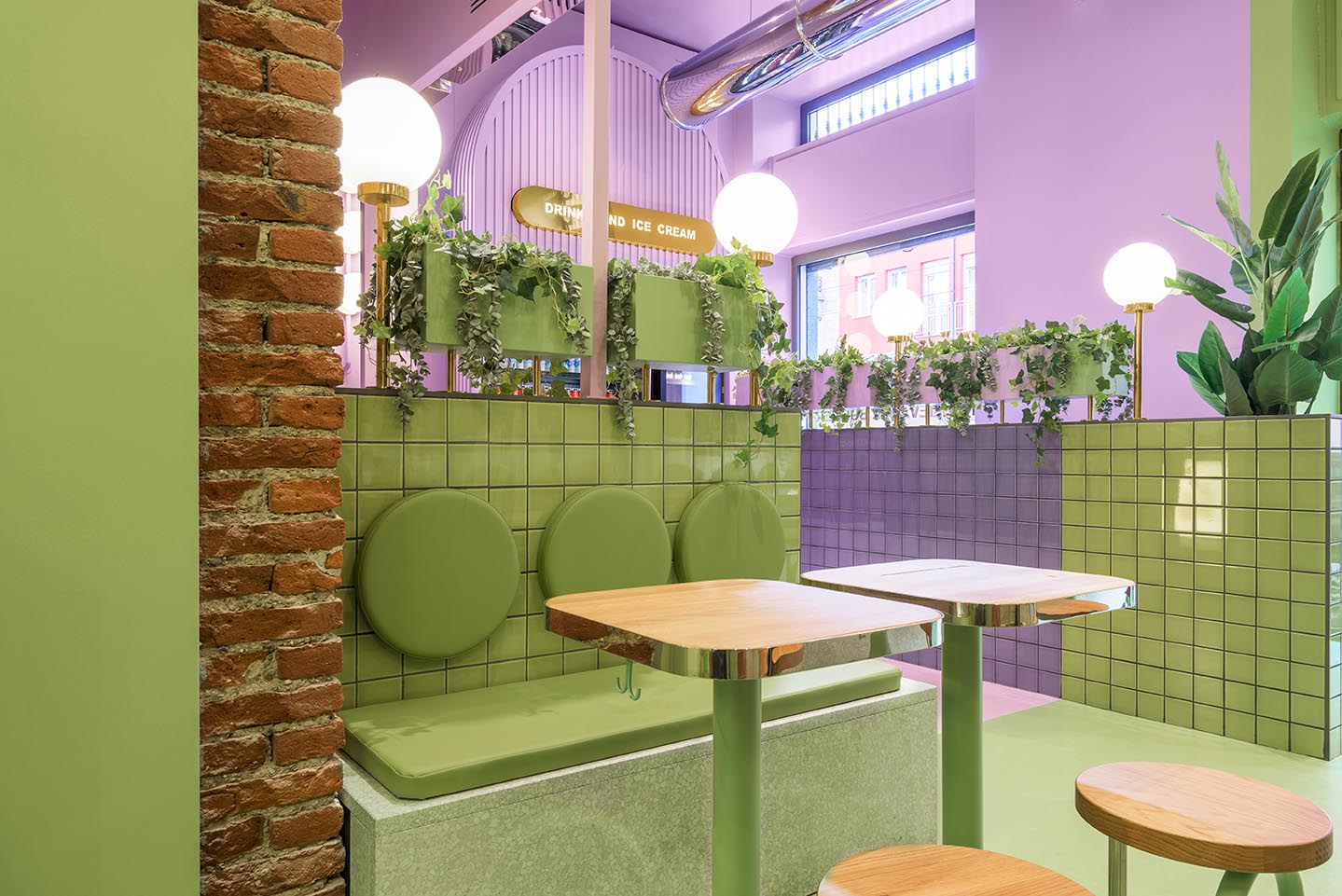 Bricks and arches were already present in the restaurant space, however, the designers decided to further continue the look with rounded cushions, stools, and frames.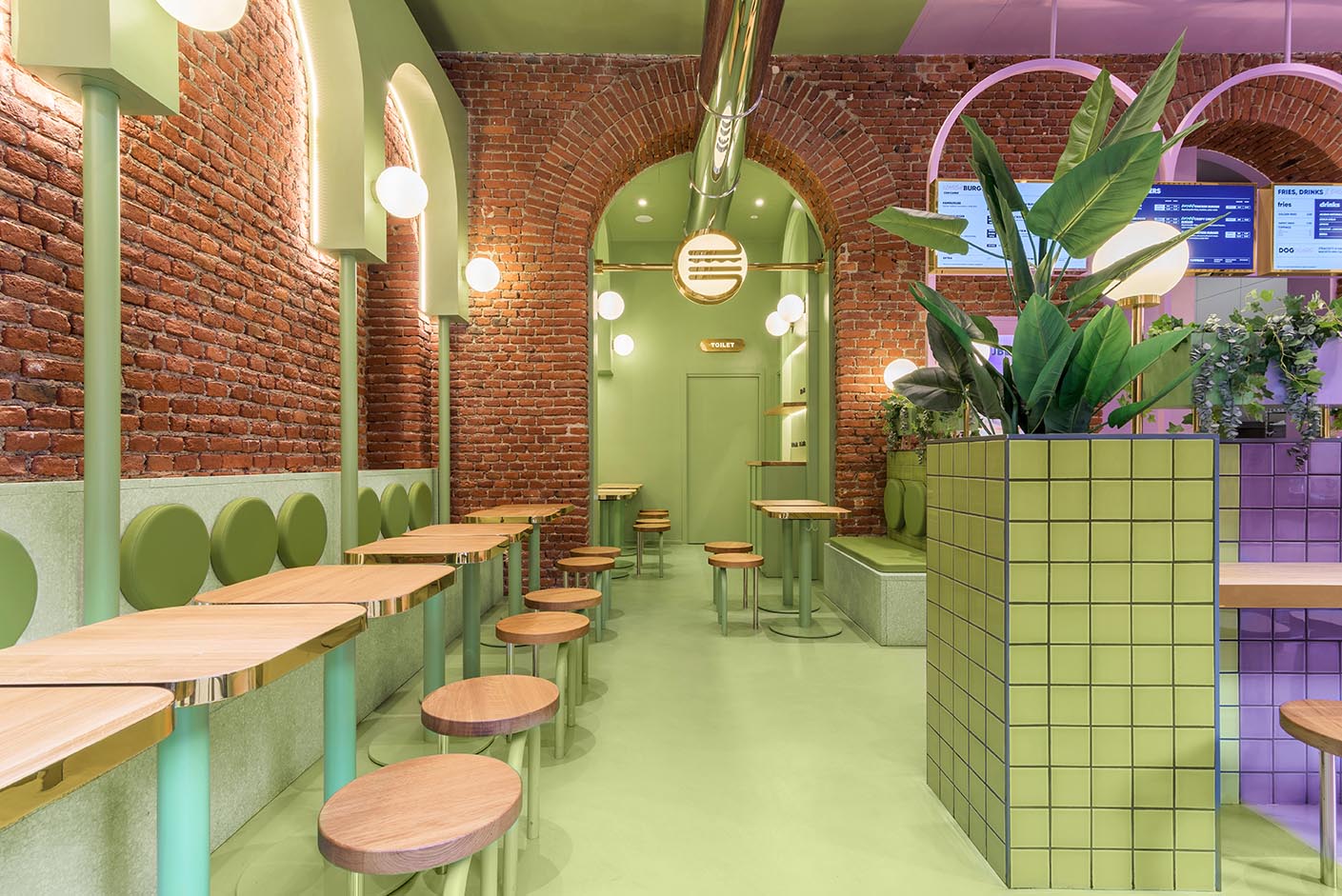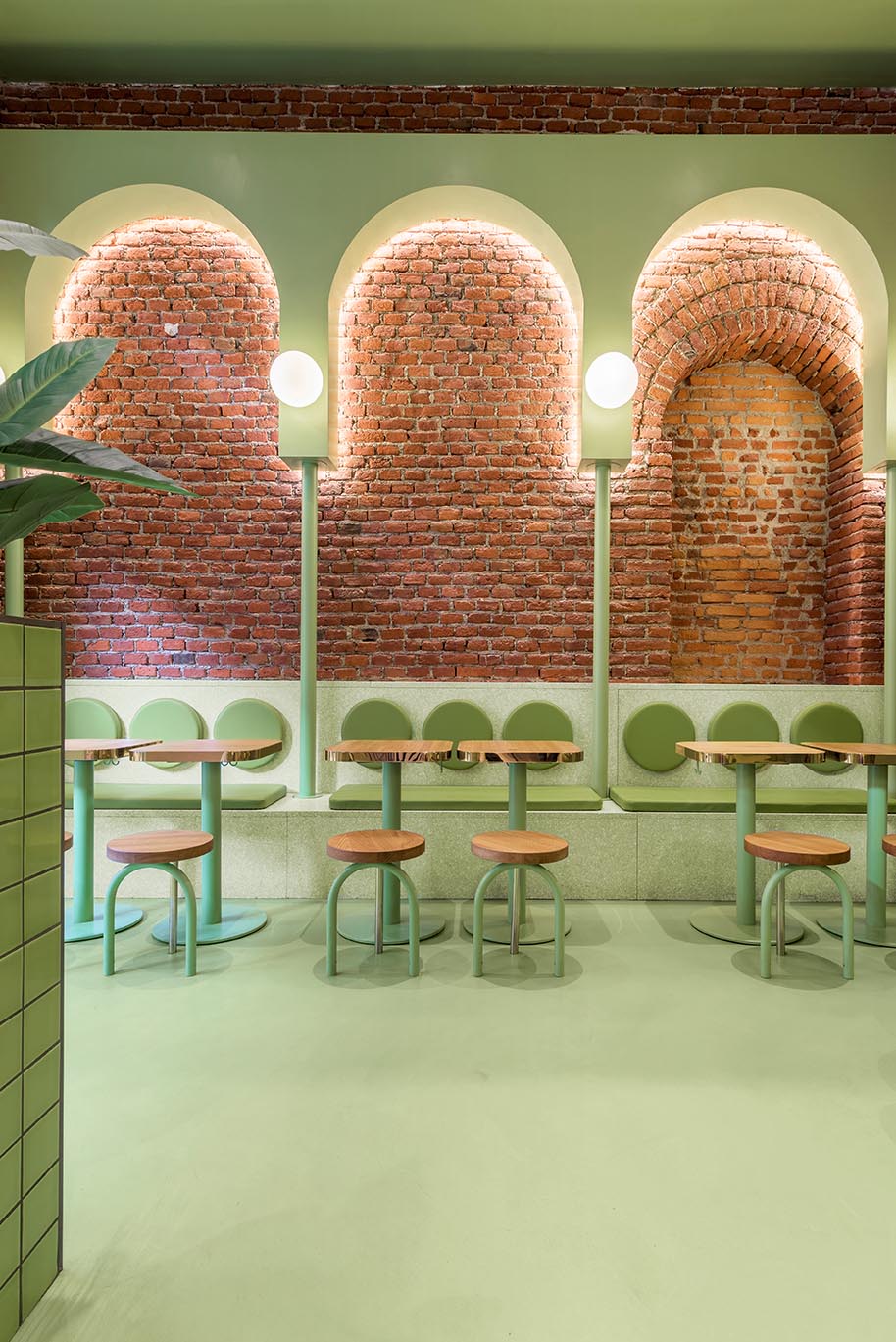 Additionally, the wooden tabletops and plants represent the healthy and zero plastic identity from Bun.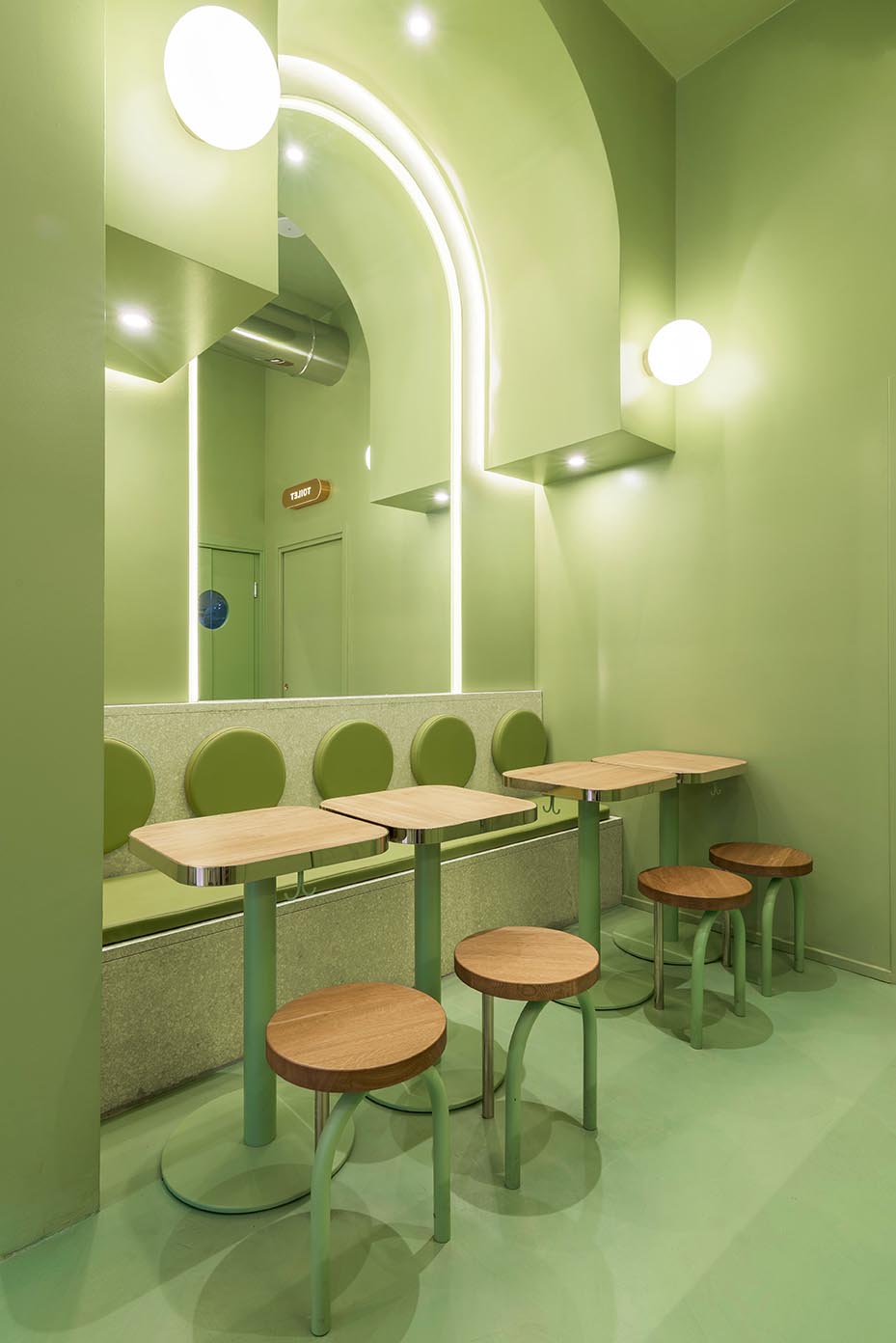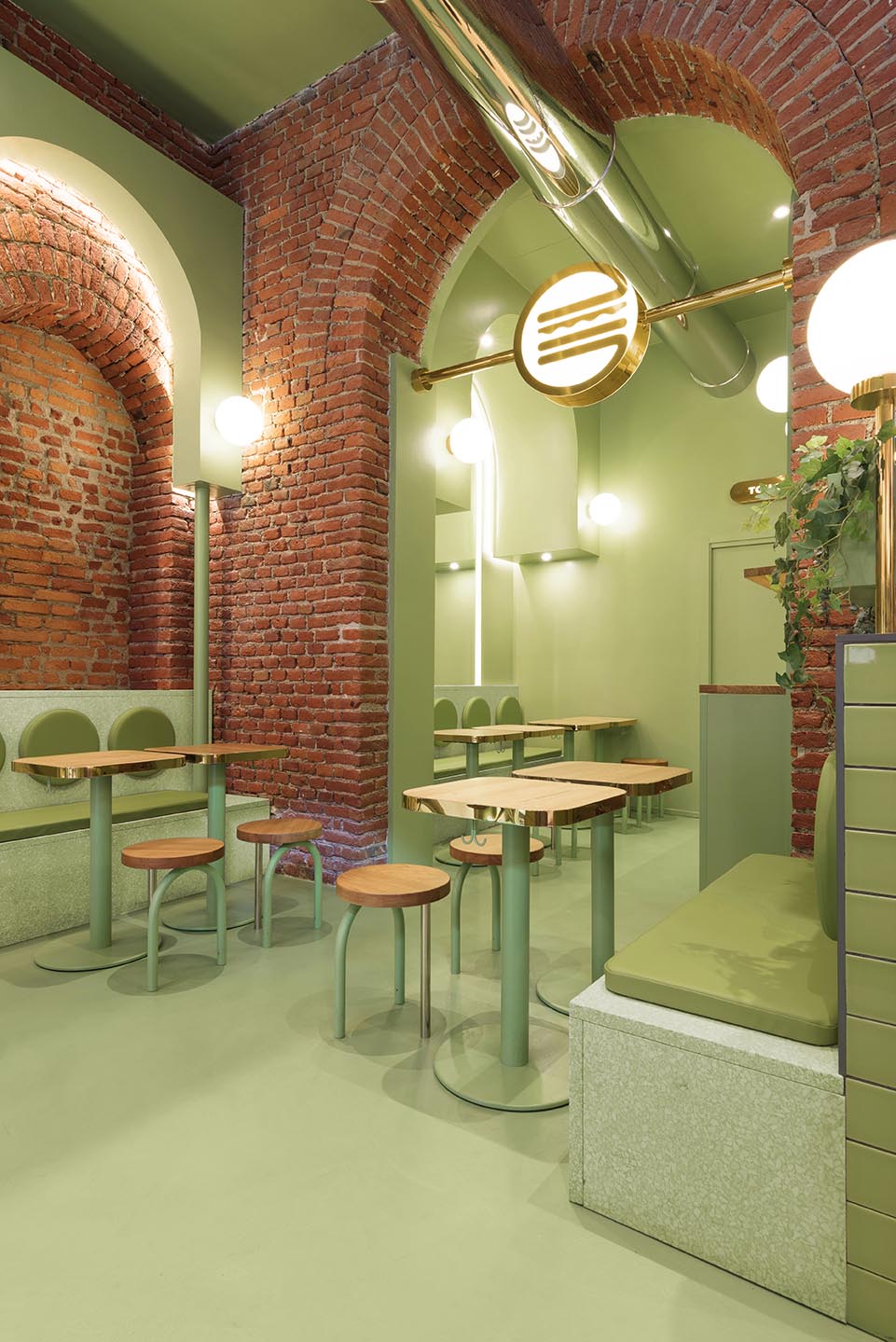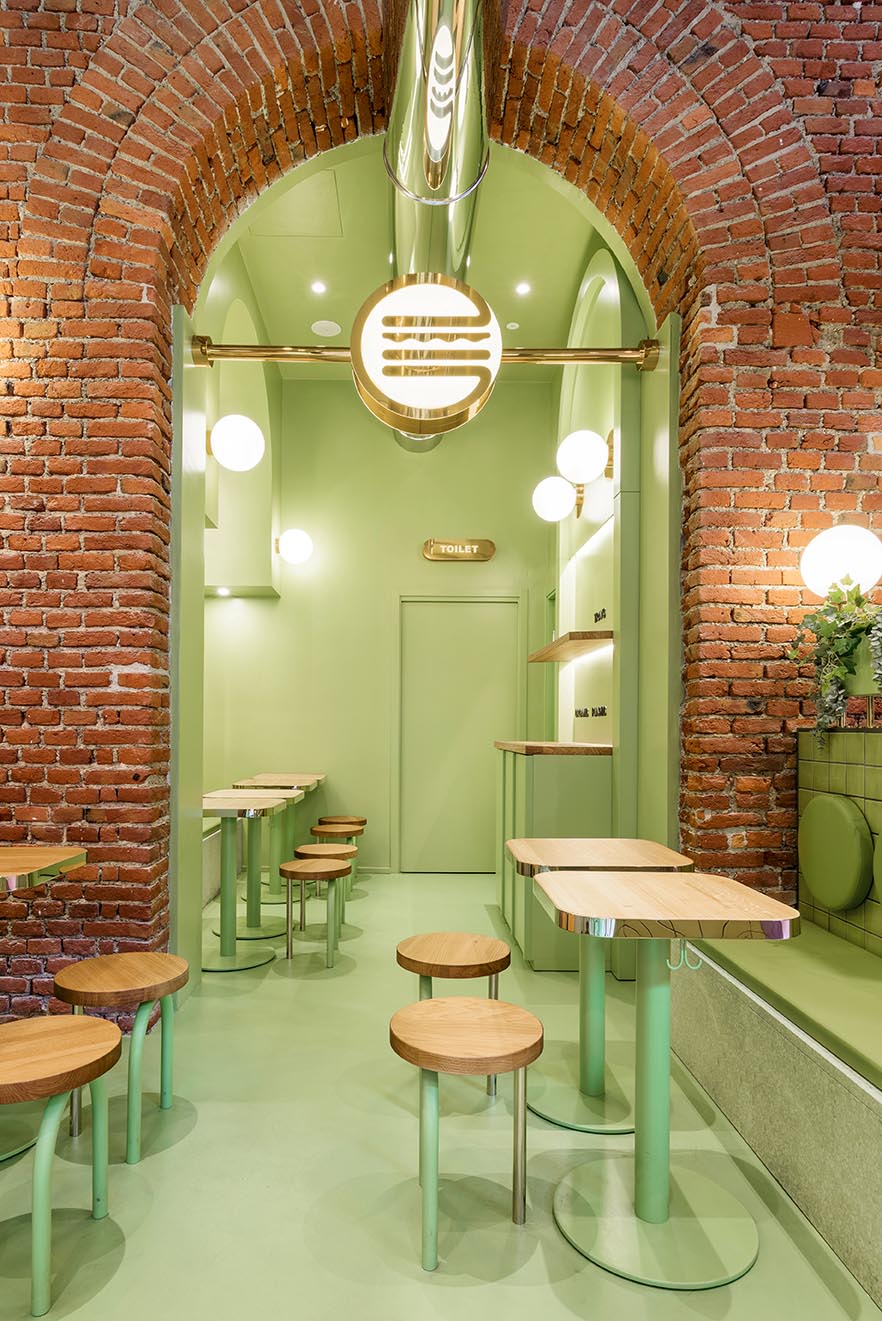 Photography: Gregory Abbate | Architect: Luca Gobbo | Design: Masquespacio | Construction: Augusto Contract | Furniture & Customized Lighting: Design Masquespacio, Production Augusto Contract