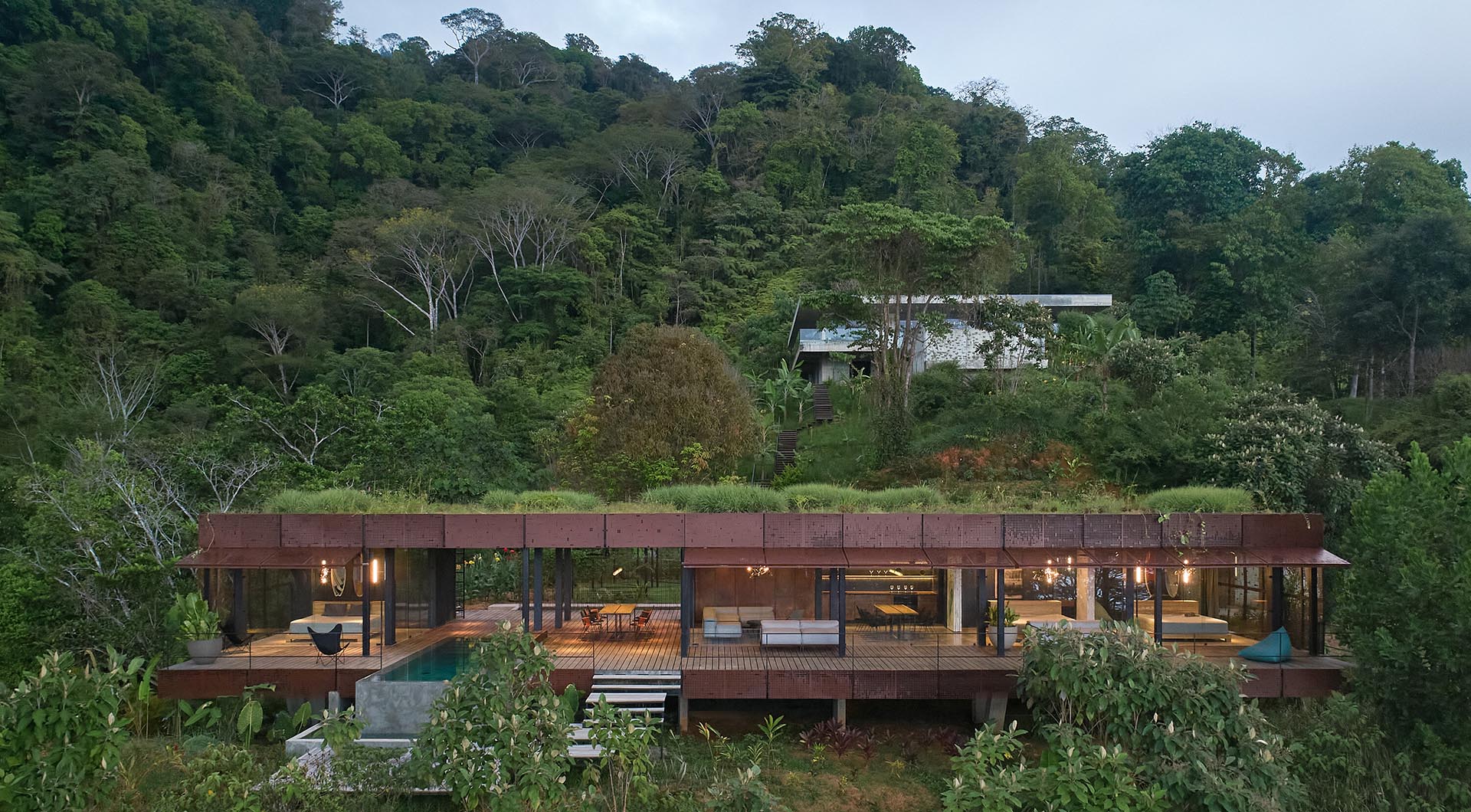 Dagmar Stepanova of architectural studio Formafatal, has completed a unique house in Costa Rica.
The house, which almost blends into the jungle surroundings with its lush green roof, has a dark exterior made from burnt teak planks. Upon arrival, there's no windows to be seen on the structure, which was done to create privacy for the home owners.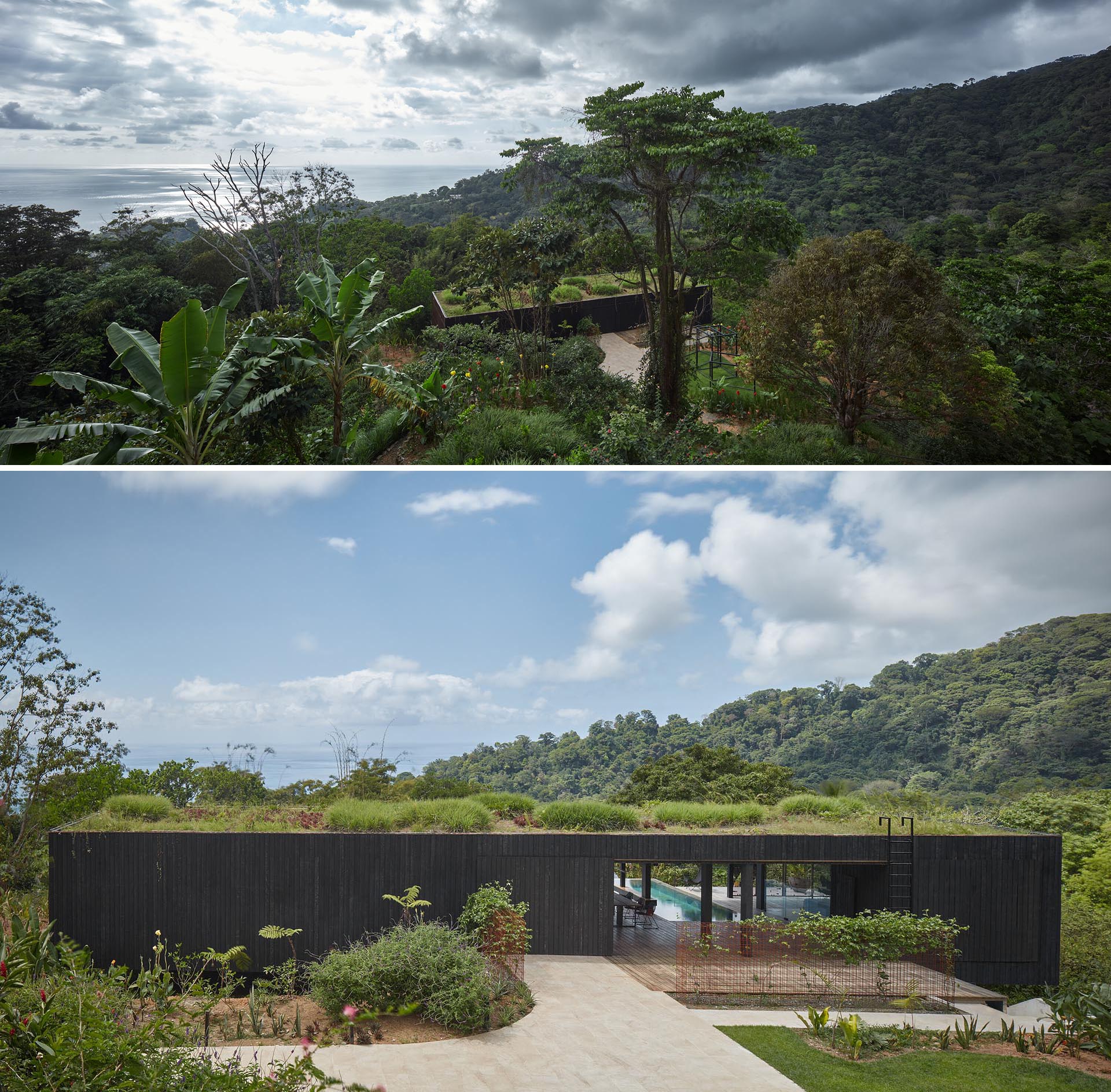 The other side of the 85 foot (26m) long house is filled with perforated metal screens that open to reveal each room. Each screen then becomes a canopy to provide shade on a sunny day.
The metal screens have a slight pattern in the perforations, and when closed, create a shaded area with seating.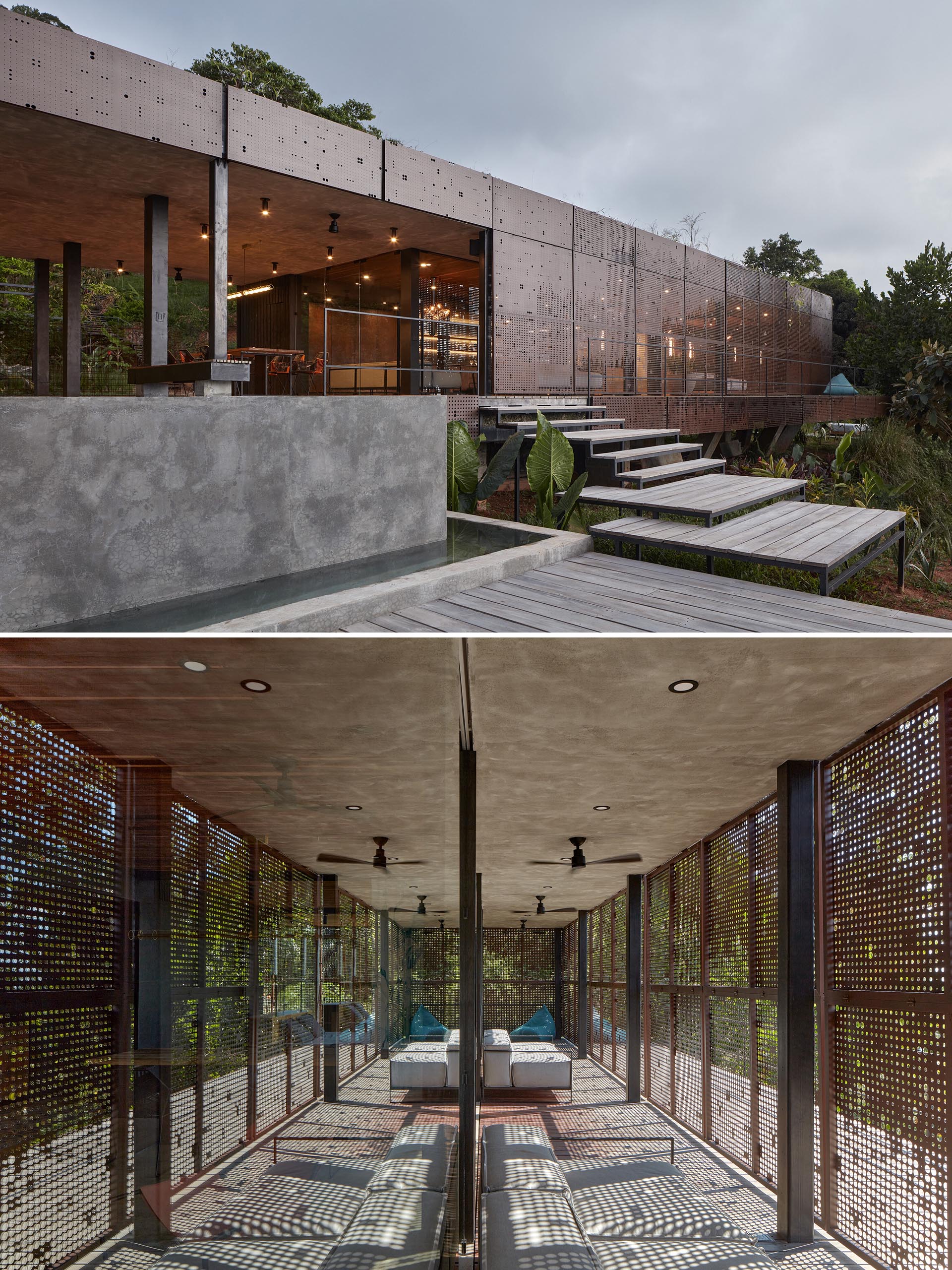 There's also an infinity pool that's partially covered to protect it from the sun.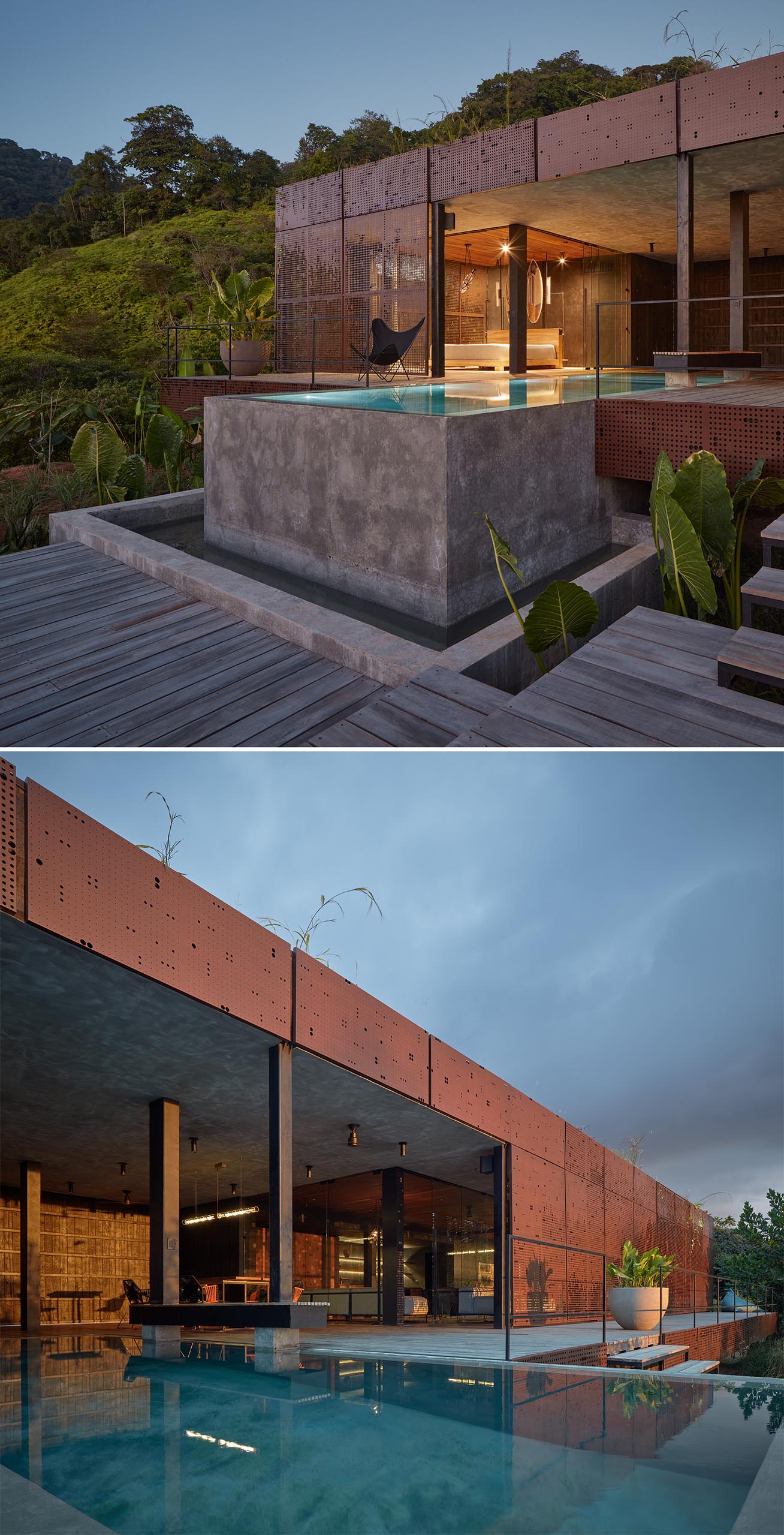 Natural materials and earth tones have been used on the interior of the house, like the wood dining table and suspended wood ceiling. In the kitchen, hidden lighting was used to highlight the shelving and backsplash.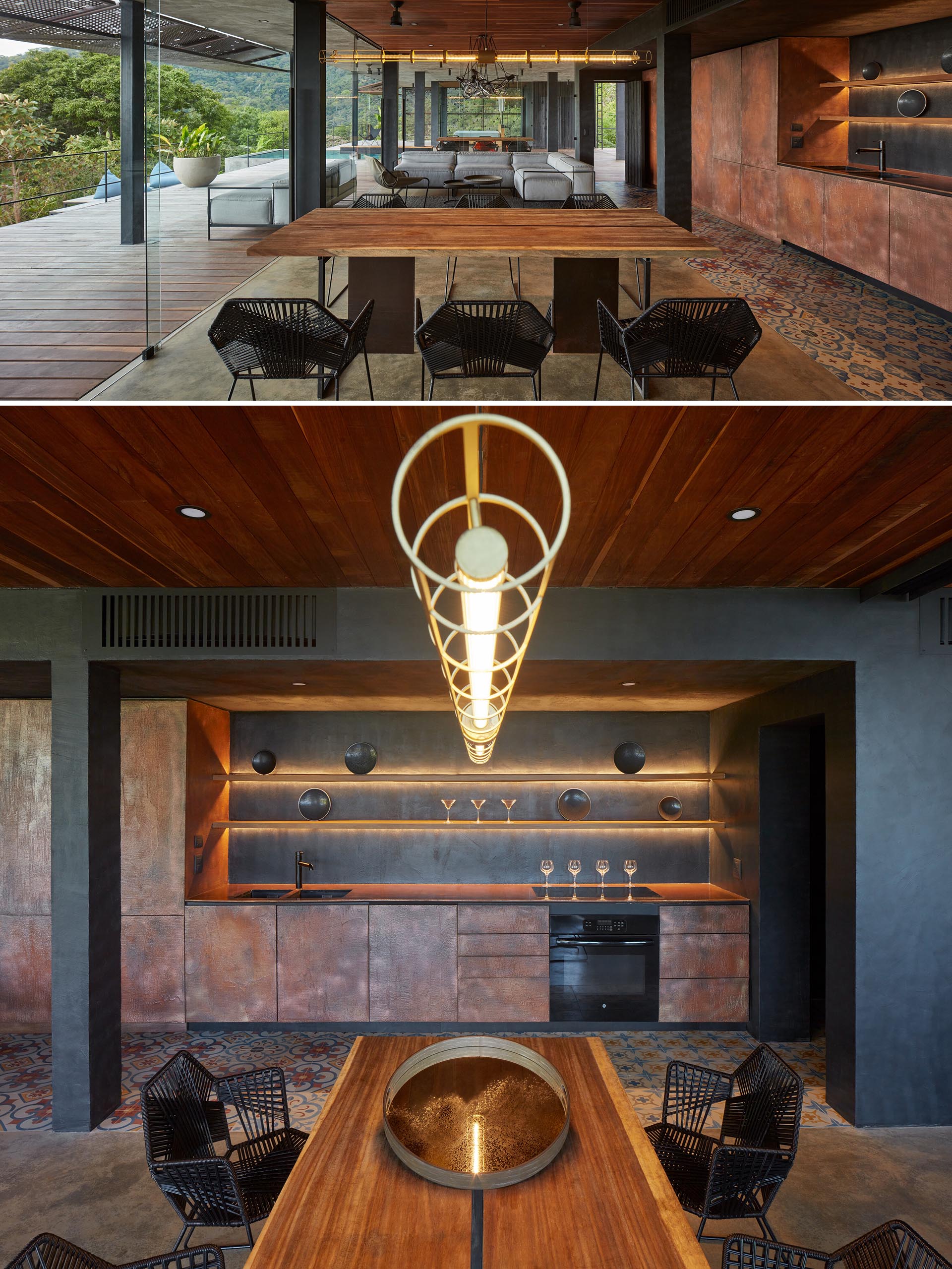 At one end of the house is the master bedroom that's enclosed in glass.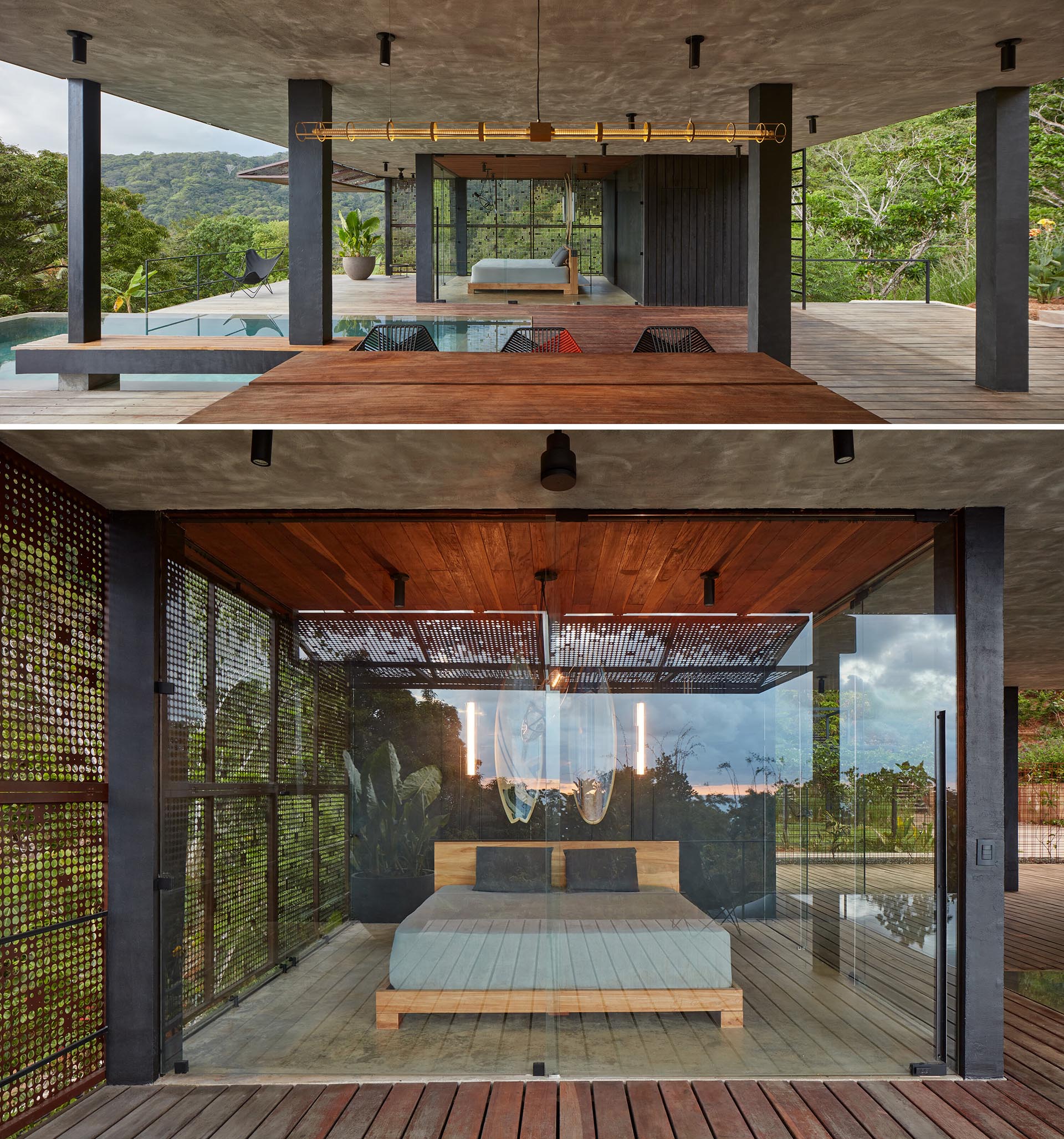 At the other end of the house are two bedrooms that also have glass walls, however, there's colorful artistic screens which can be closed for privacy.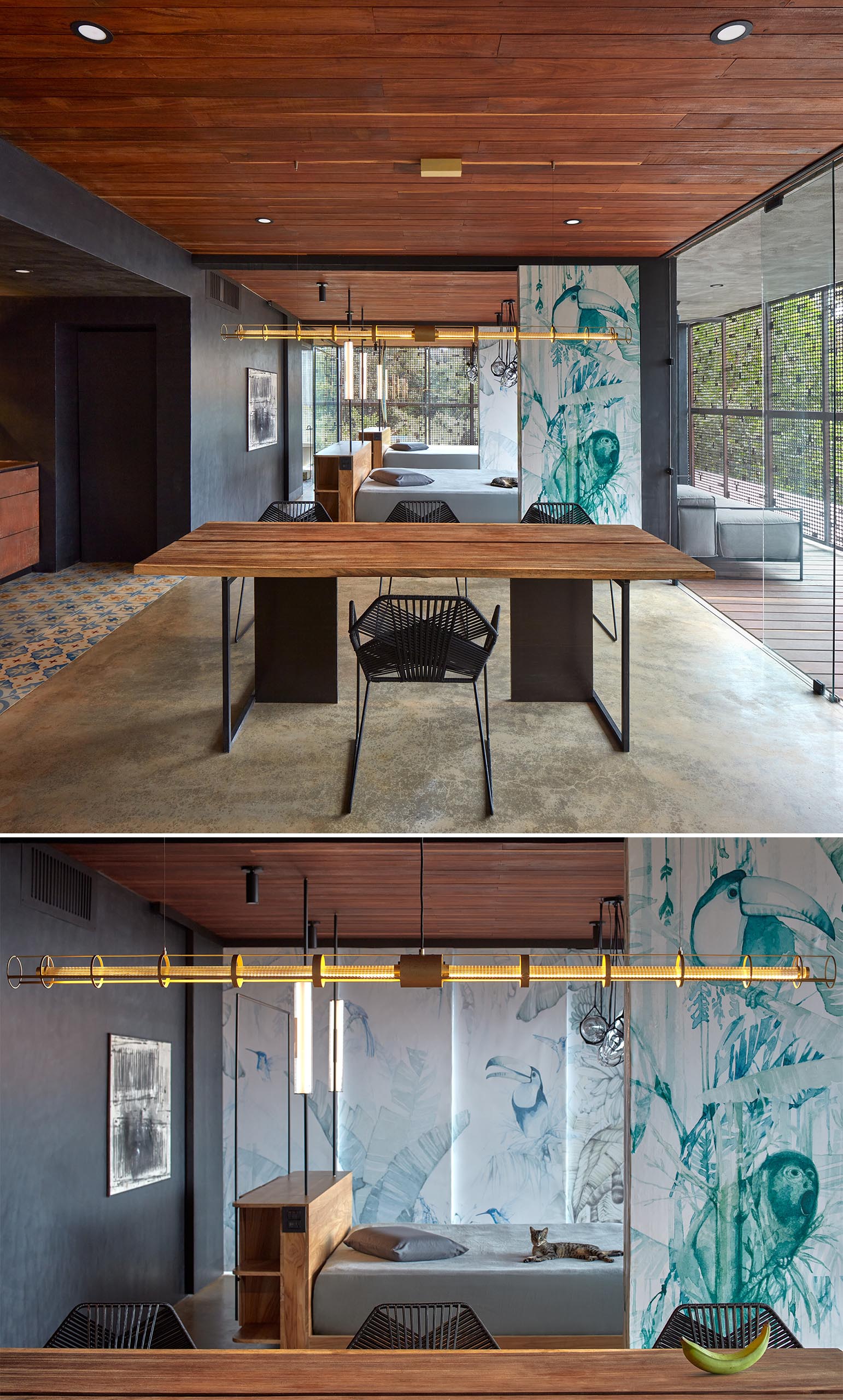 There's also a shared bathroom for the two bedrooms, with a dual vanity, a walk-in shower, and freestanding bathtub.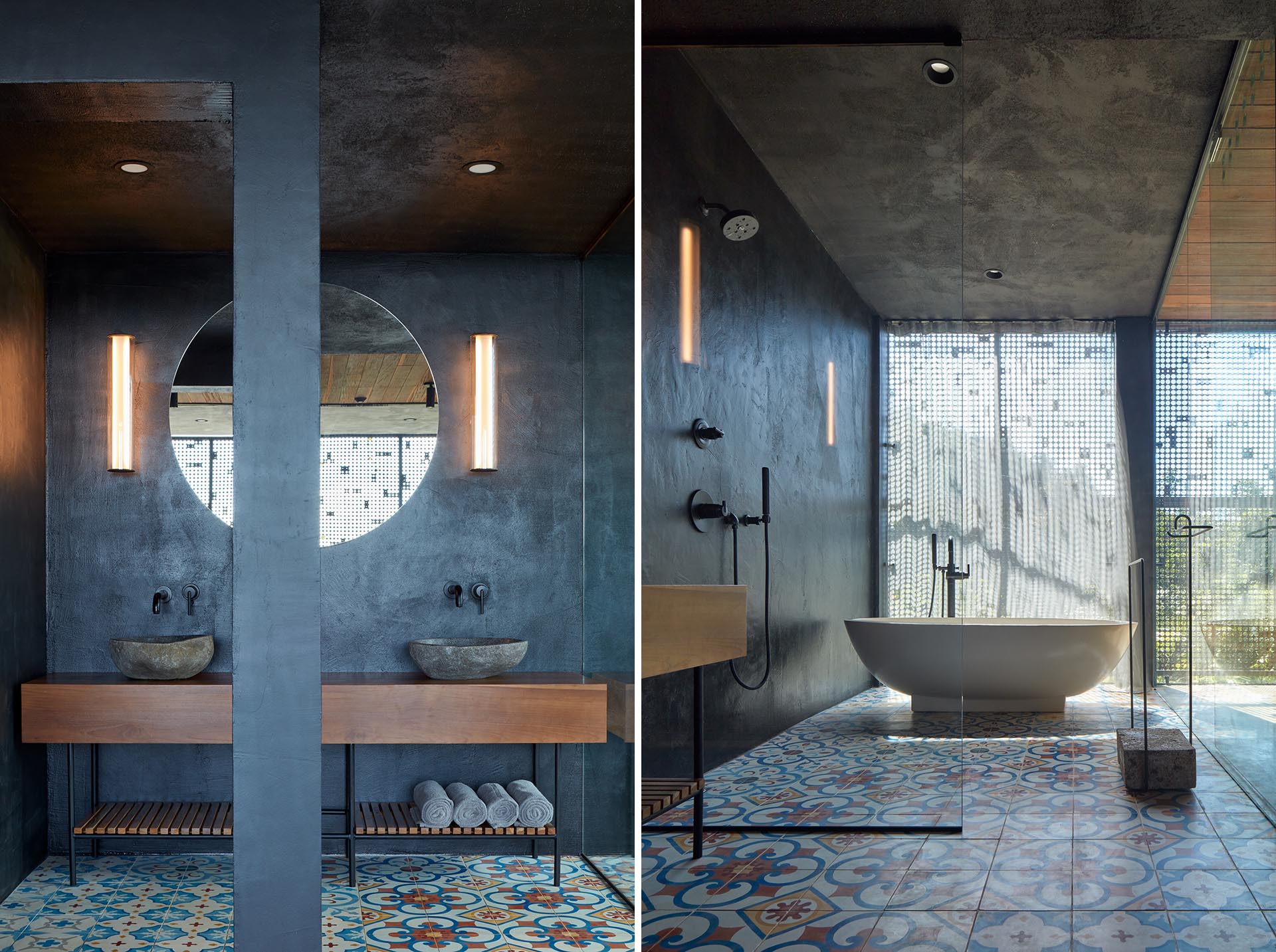 To understand the layout of the house, here's a look at the floor plan.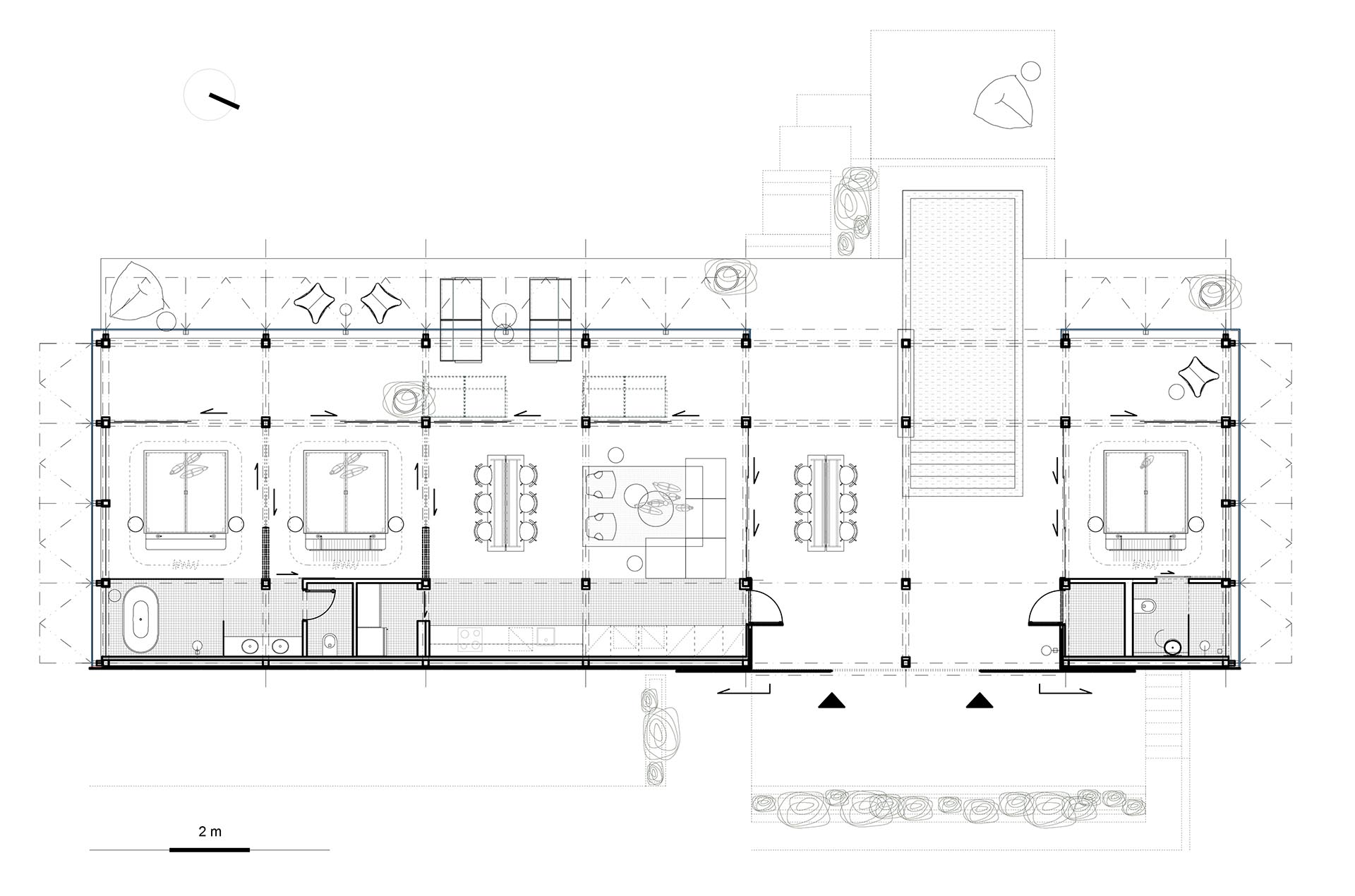 Photography: BoysPlayNice | Architecture: Formafatal | Landscape architect: atelier Flera | Realization of screed surfaces: Different Design | Jungle watercolor painting: Muj Original