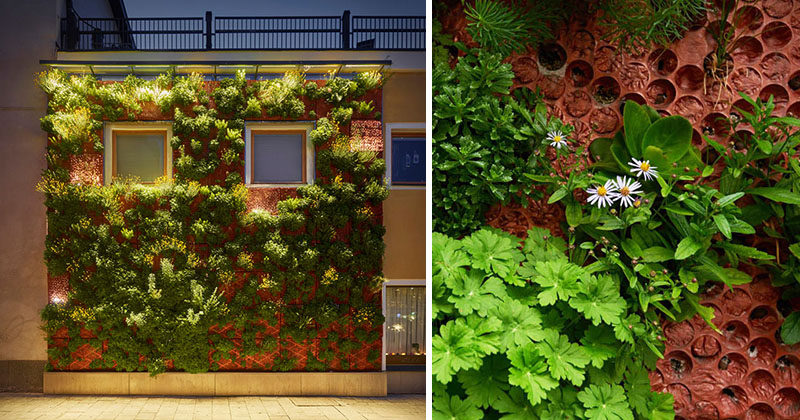 Butong, a Swedish company that creates cast concrete panels, have installed a green wall on a small building in Uppsala, Sweden.
Adding a green wall to the building helps with noise reduction, keeping the area cool, lowering nitrogen oxide (NOx) levels, and contributes to the biodiversity of the area.

---
Their concrete panels, that can be mounted on a wall, have a series of holes or 'bubbles' from the casting process, that allow plants to grow within them. The plants can be added as seeds or small seedlings, and over time, people can watch them grow to cover the wall.
---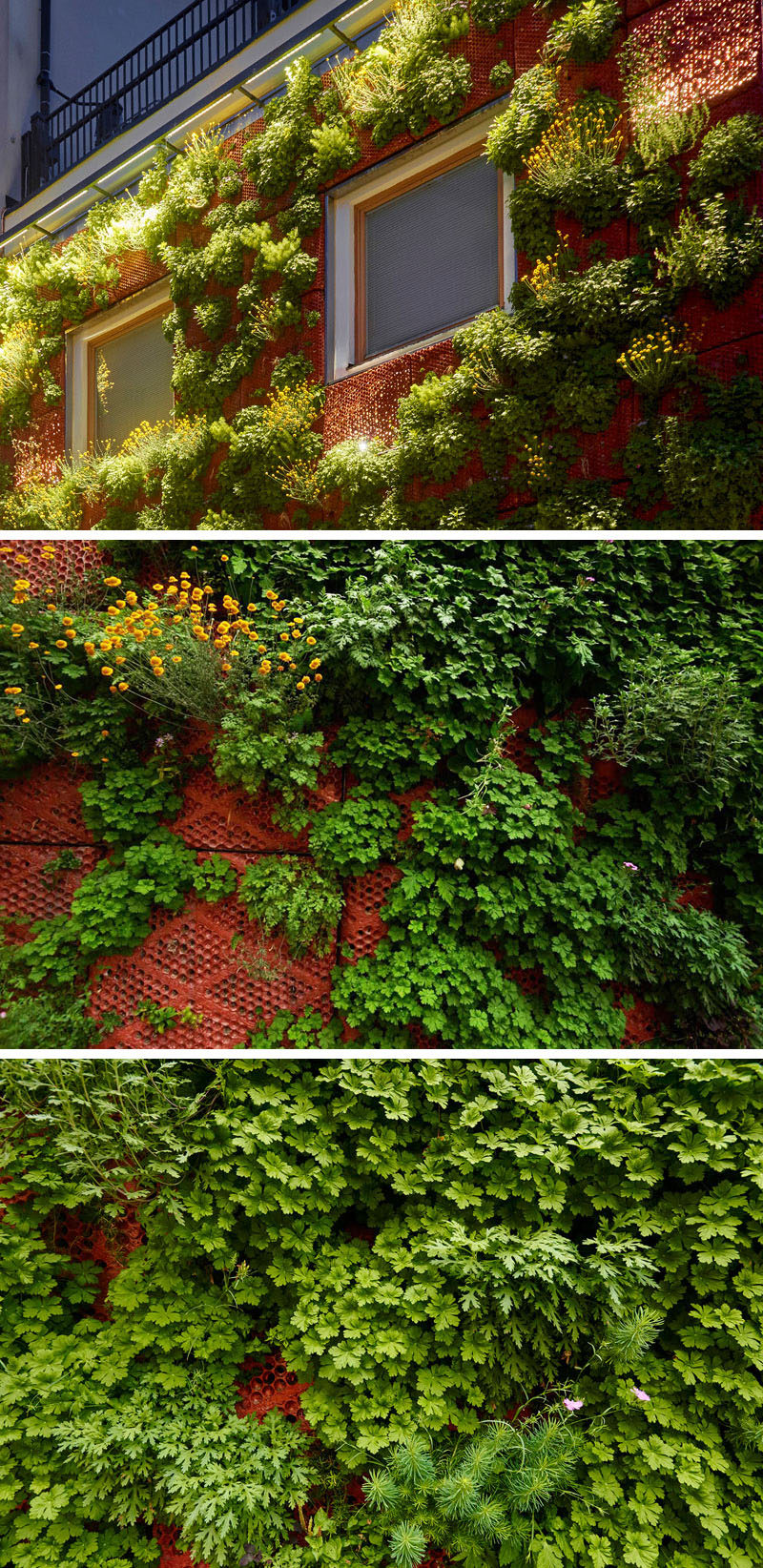 ---
The green wall also has LED lights to highlight it at night, and a rainwater system ensures that the plants get watered.
---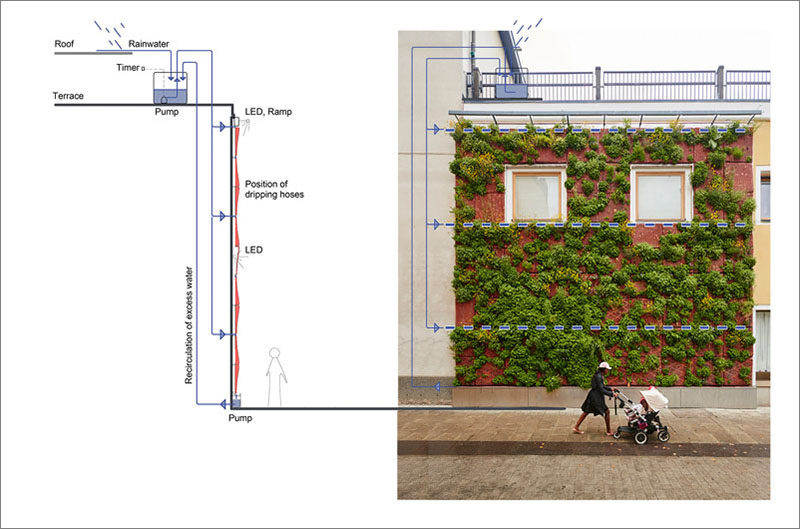 Photography by Birnee, Per Lundström | Plant Design: Korns Garden, Peter Korn | Lighting Design: WSP, Mikaela Pärsdotter-Andersson
---