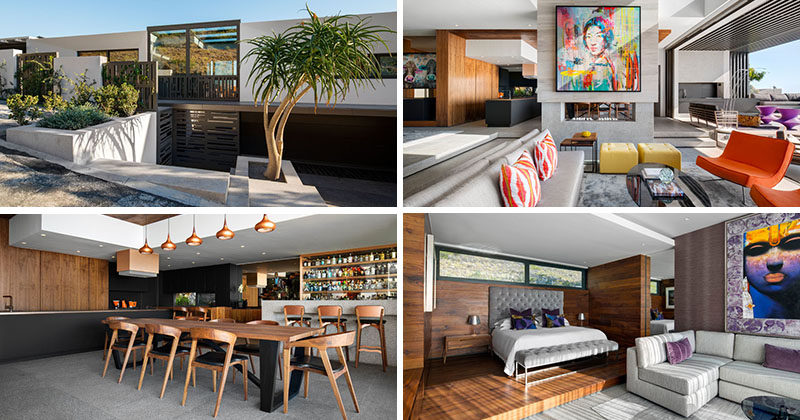 Greg Wright Architects have recently completed a new home in Cape Town, South Africa, that's located at the foot of the mountain, sits on a slope, and has been designed for entertaining.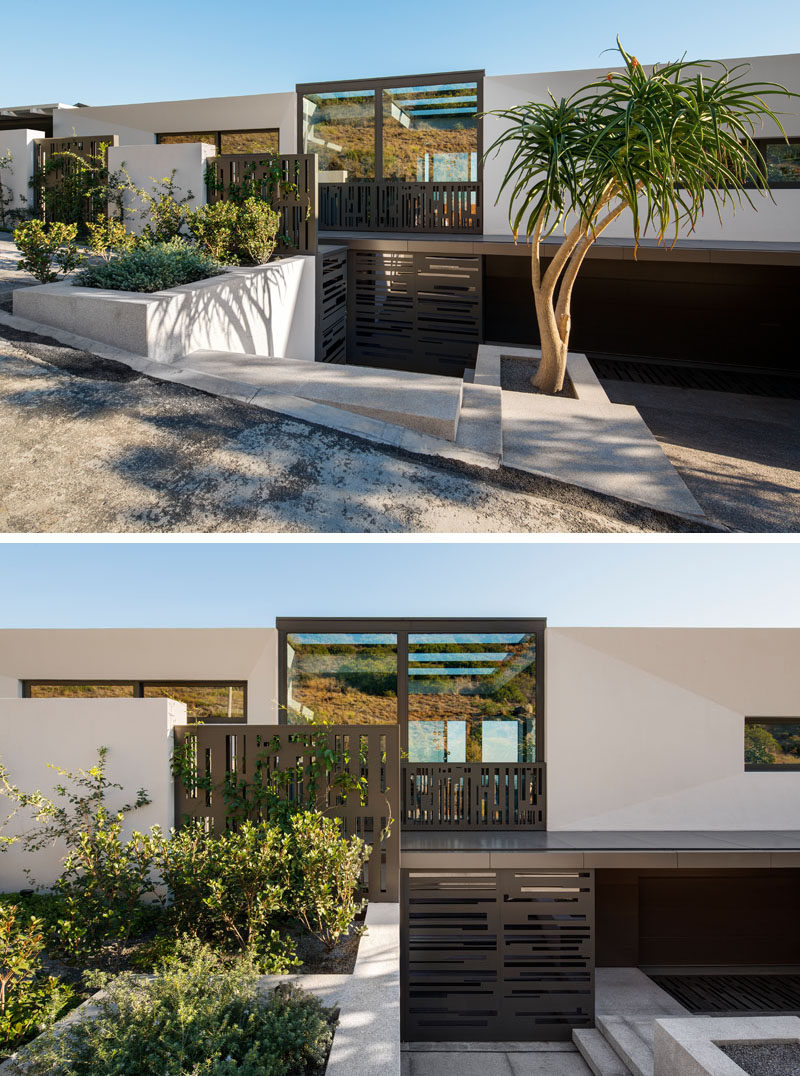 ---
Stepping inside, double-height ceilings and windows that wrap around from the wall to the ceiling create a sense of openness and a dramatic entryway.
---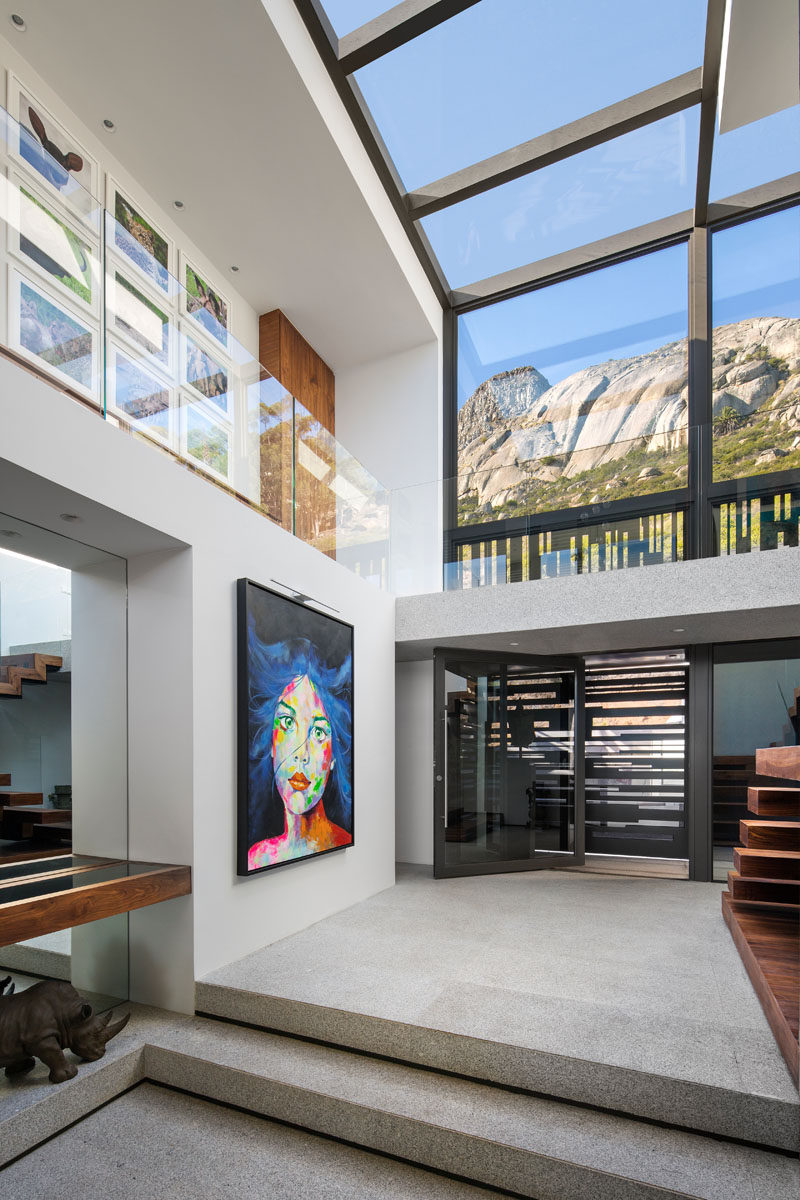 ---
In the living room, there's a double-sided fireplace with a bright colorful piece of artwork to draw your attention. This also compliments the other brightly colored furnishings in the space.
---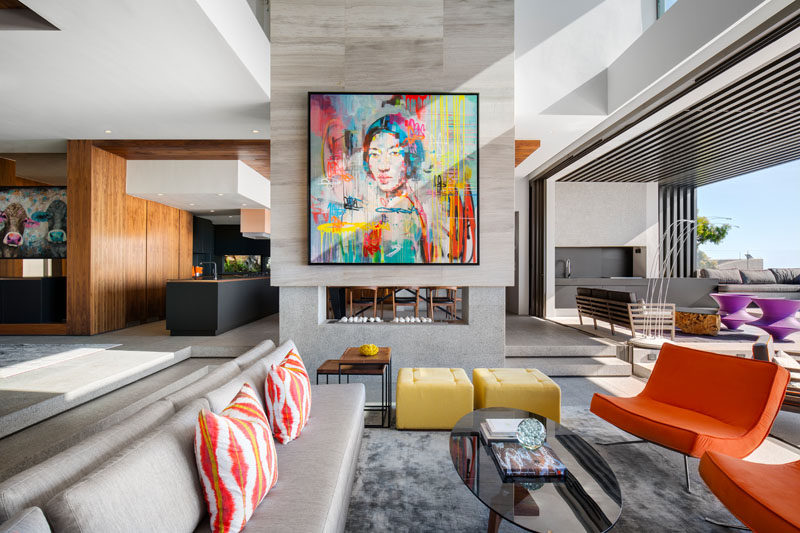 ---
The living room opens to a covered outdoor space with a bar area, lounge and a plunge pool.
---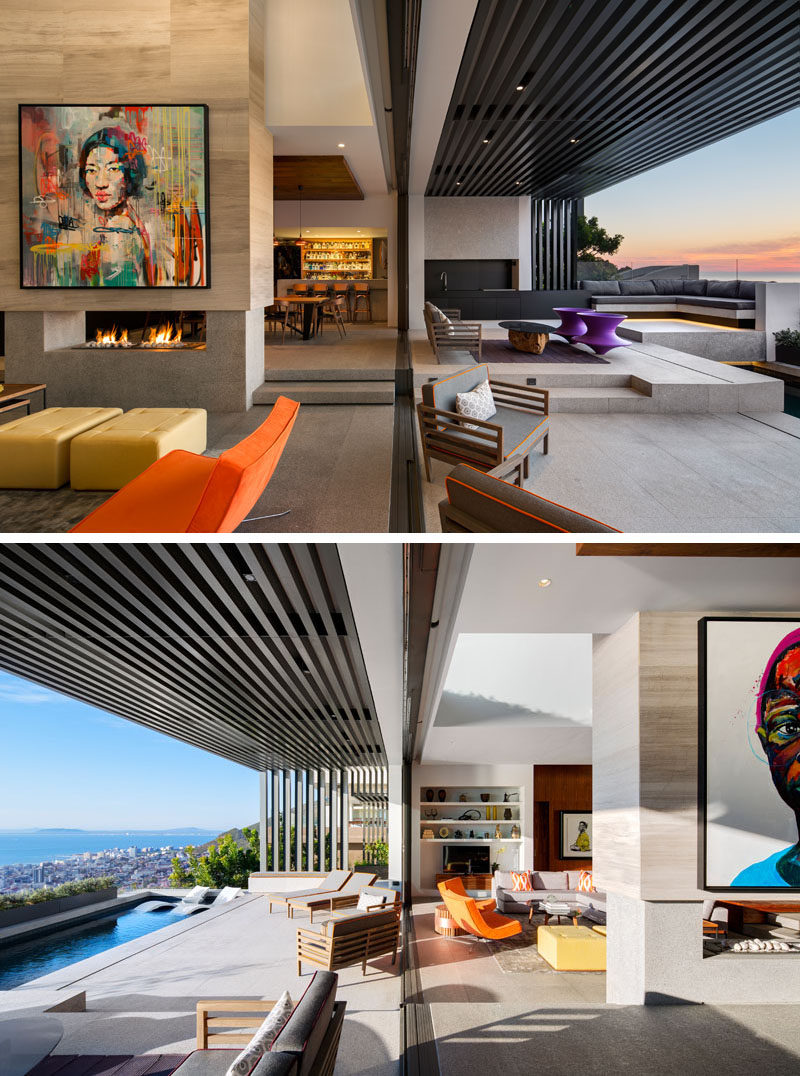 ---
Back inside and on the other side of the living room fire place, is the dining room. A long wood dining table with a black base is surrounded by matching chairs. Behind the dining table is a bar with seating.
---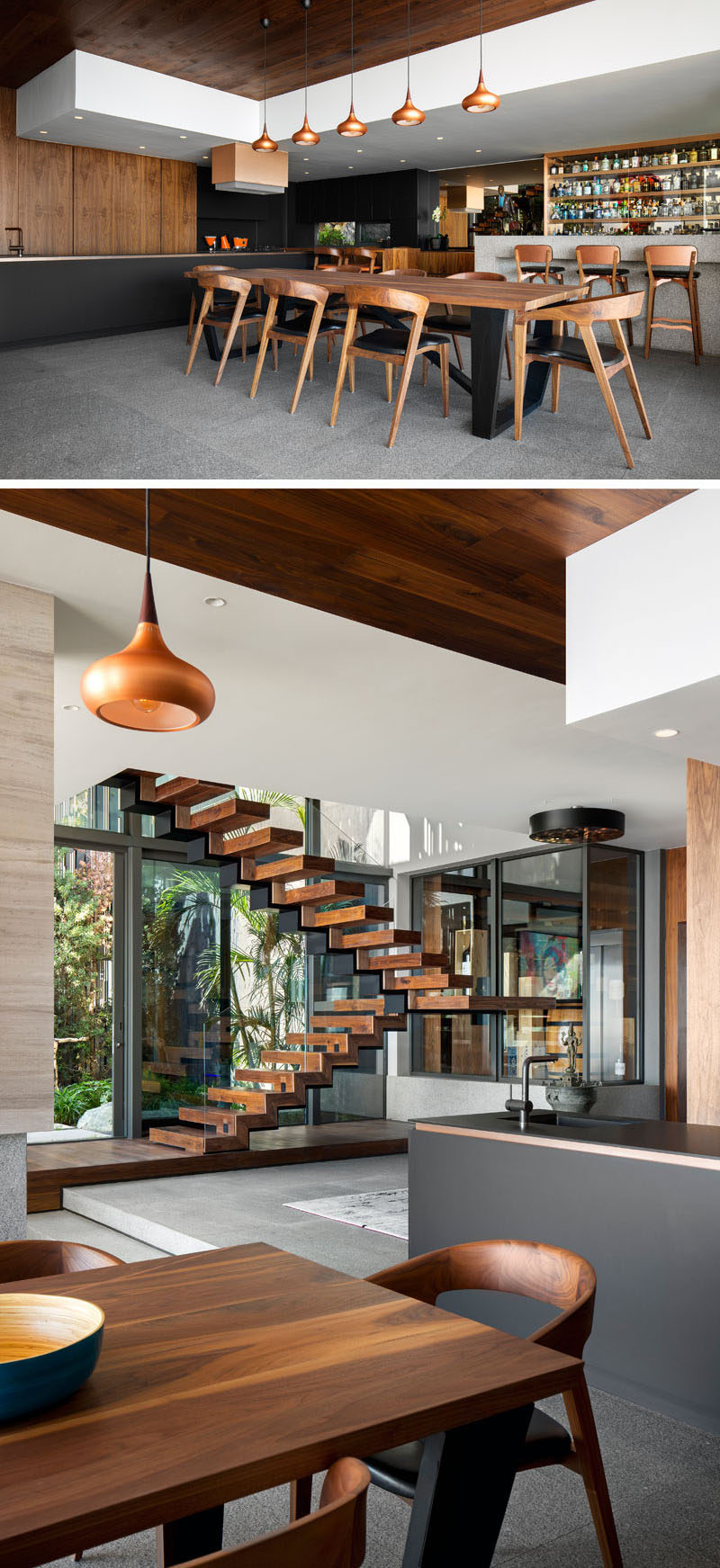 ---
Next to the dining table is the kitchen. The wood and black theme of the dining area is used again in the kitchen, with black countertops, black and wood cabinets and a long black island.
---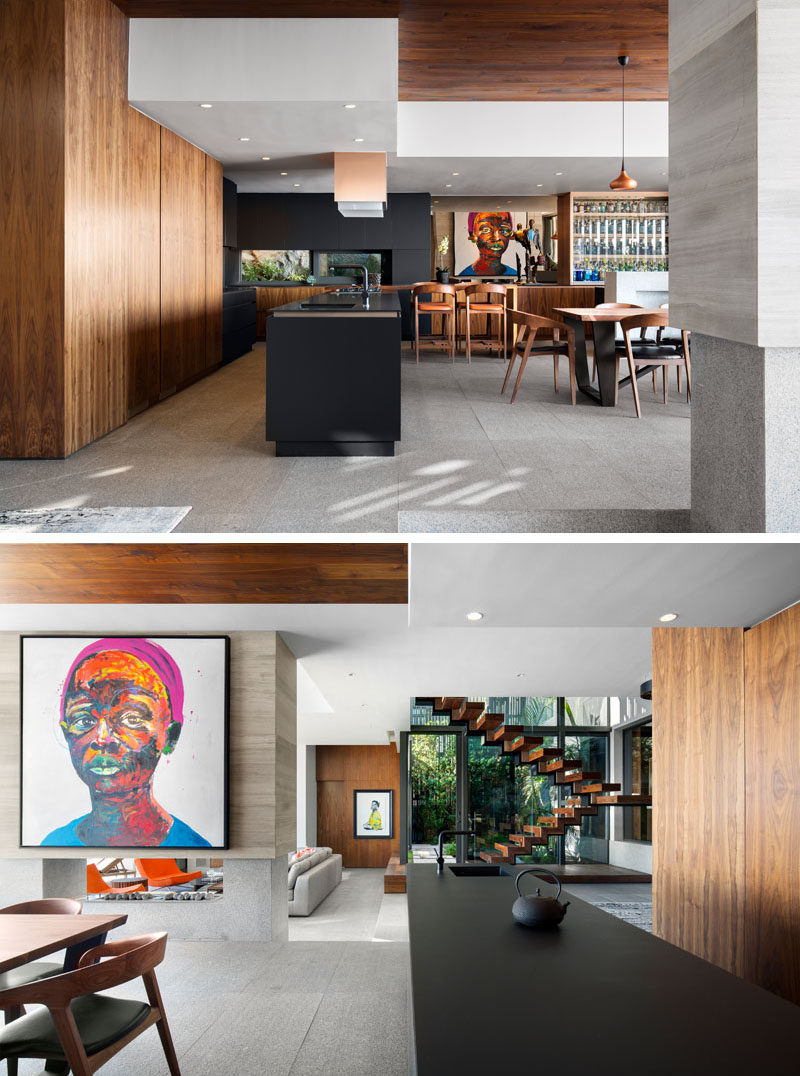 ---
Off to the side of the kitchen is a small courtyard area with a garden and water feature.
---

---
Back inside, wood and black metal stairs lead up to the upper floor of the home, while glass railings appear invisible and allow the view of the courtyard to be uninterrupted.
---

---
At the top of the stairs, there's a landing that overlooks the living room and courtyard below.
---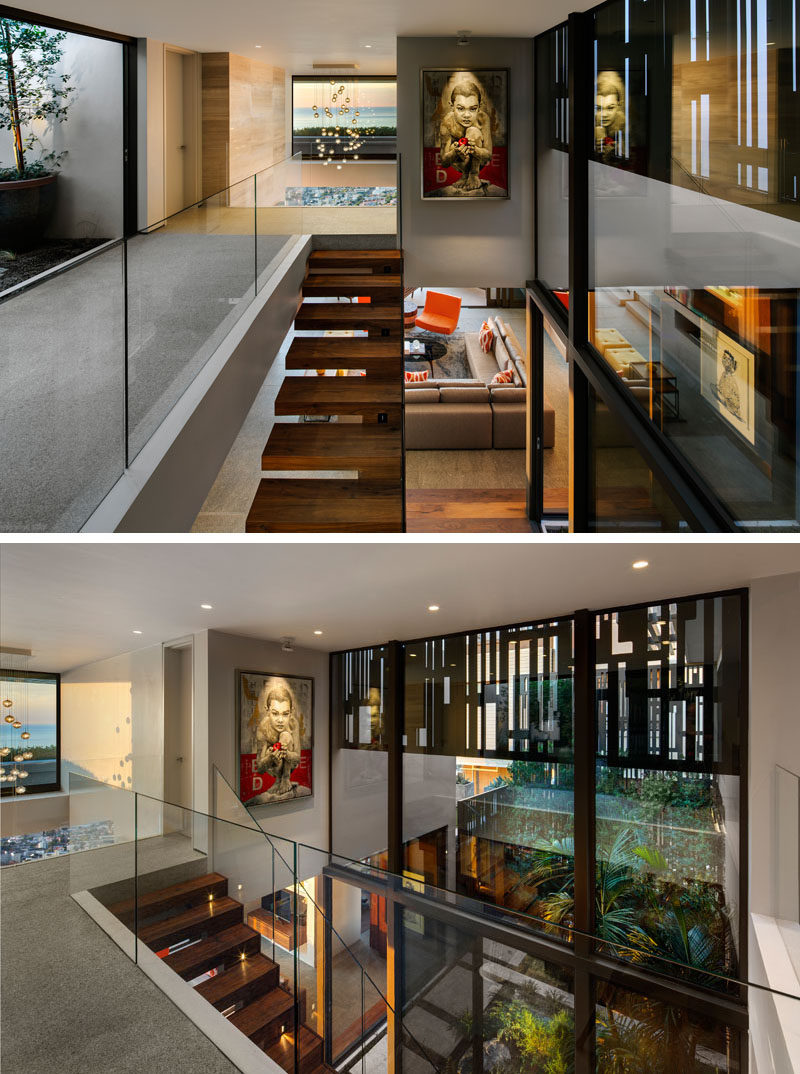 ---
In the master bedroom, the bed sits slightly raised on a wood platform, which a grey couch provides a nice spot to relax.
---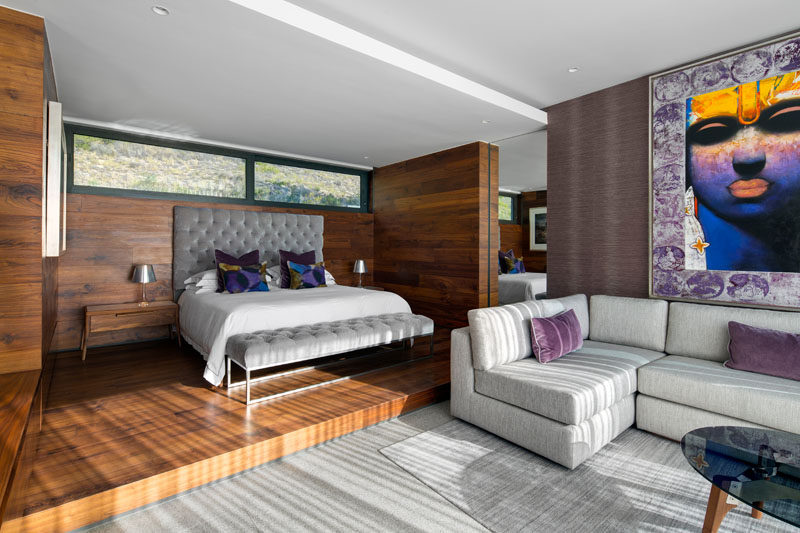 ---
In the master bathroom, a long wood floating vanity with dual sinks provides storage, while windows provide water views.
---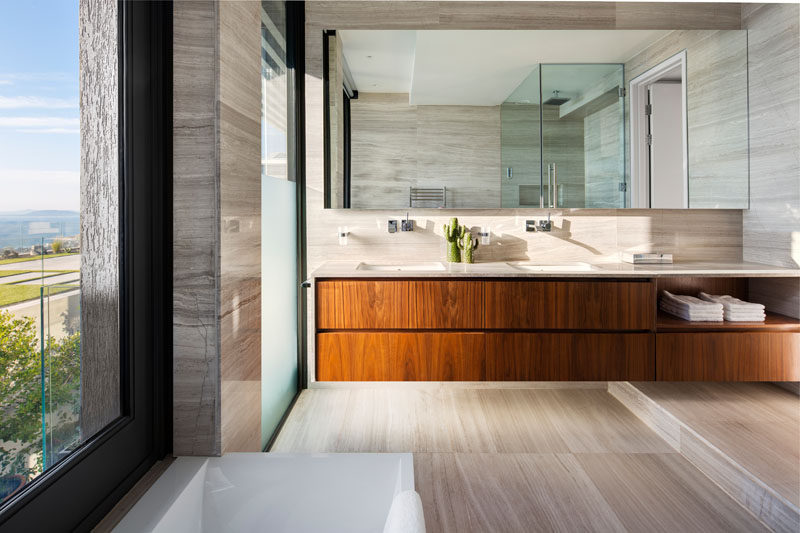 ---
Next to the master bedroom is a two-person office. Both the master bedroom and the office have large sliding glass walls and there's access to a rooftop garden with a couple of chairs.
---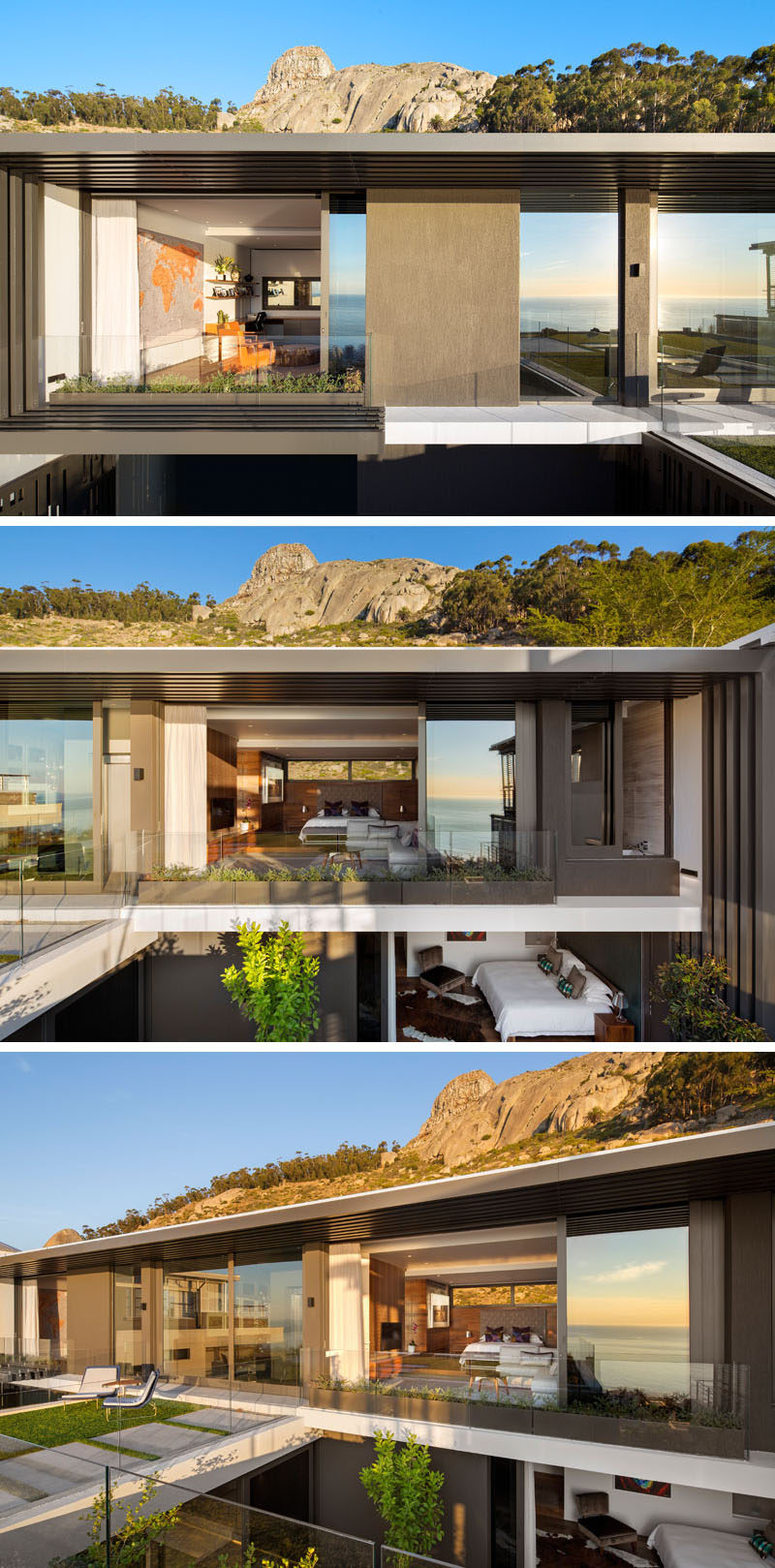 ---
Underneath the master bedroom is another bedroom on a lower floor. This bedroom opens up to a small private garden.
---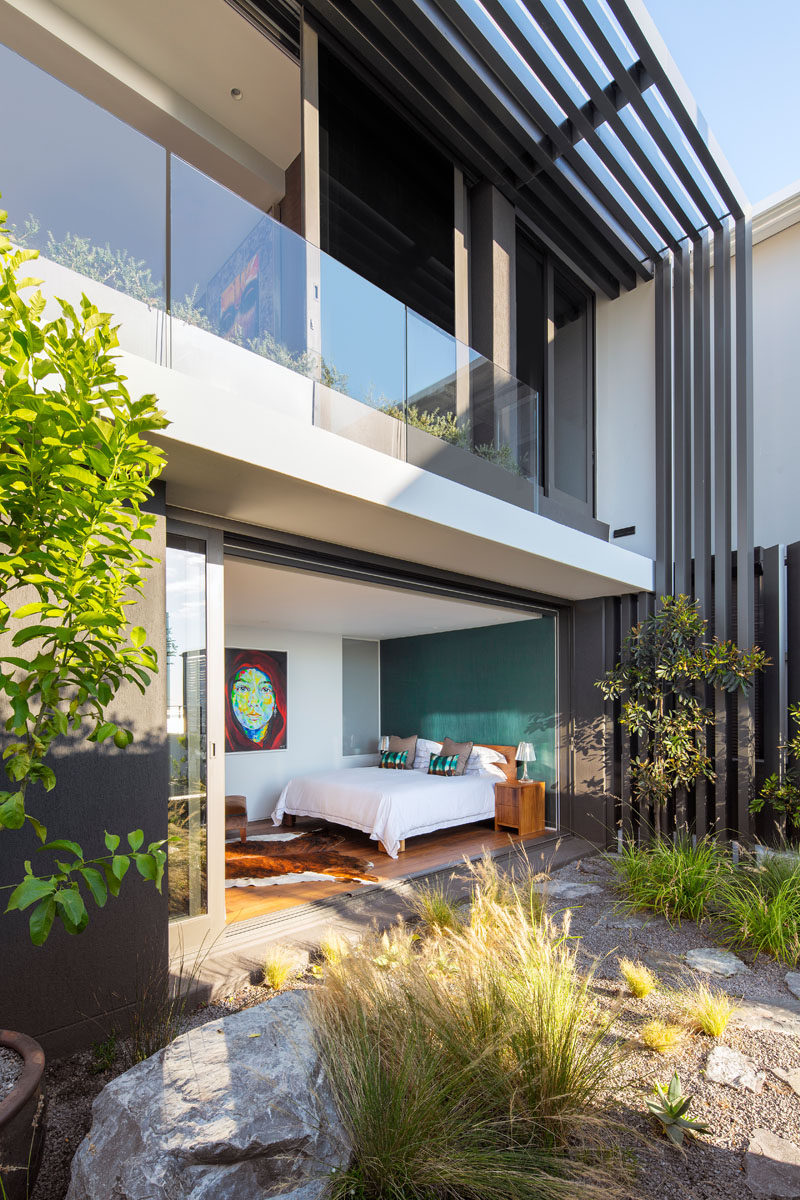 ---
As the home is all about entertaining, there's also a personal wine cellar, with wooden shelves specifically designed to show off the home owner's wine collection.
---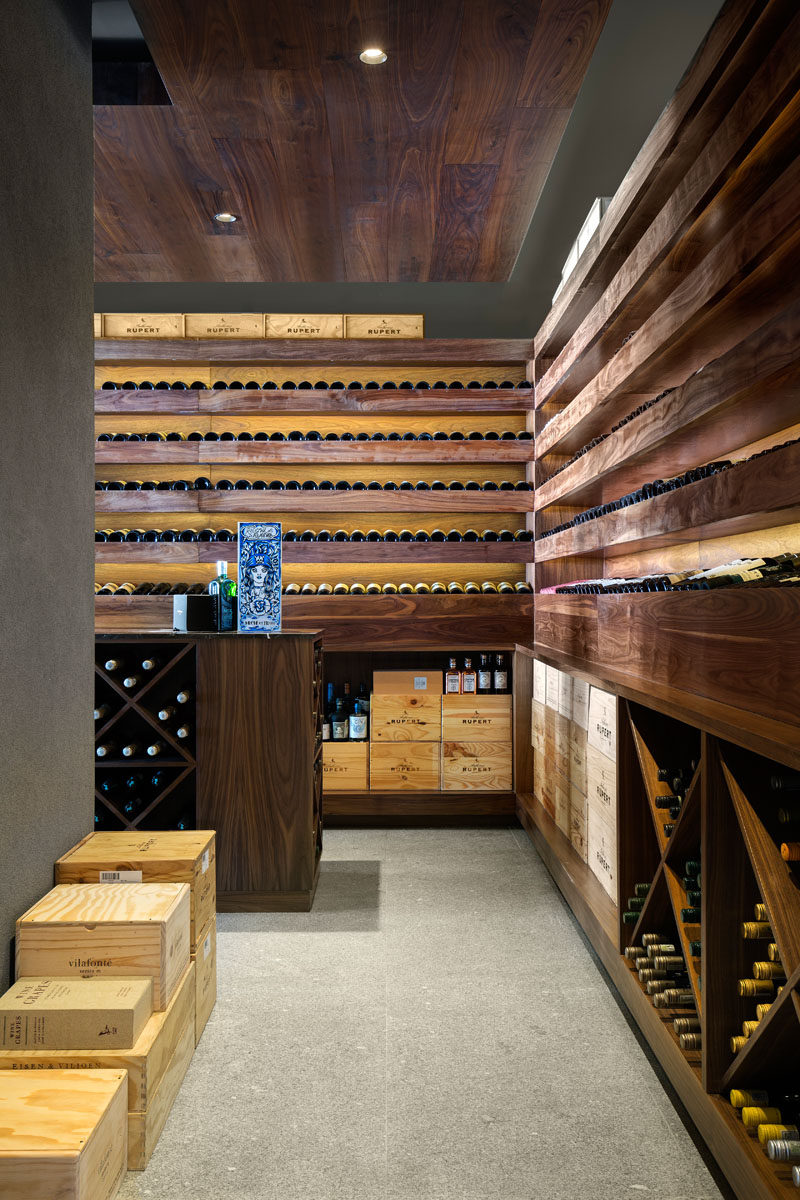 Photography by Adam Letch | Project Team: Greg Wright, Federico Pastor and Suzaan Swart | Structural Engineers: Moroff + Kuhne | Landscape Architect: Room To Grow | Quantity Surveyor: MFS Quantity Surveyors | Consultant: Peacock Design – Samantha Scott | Contractor: PPR Construction
---