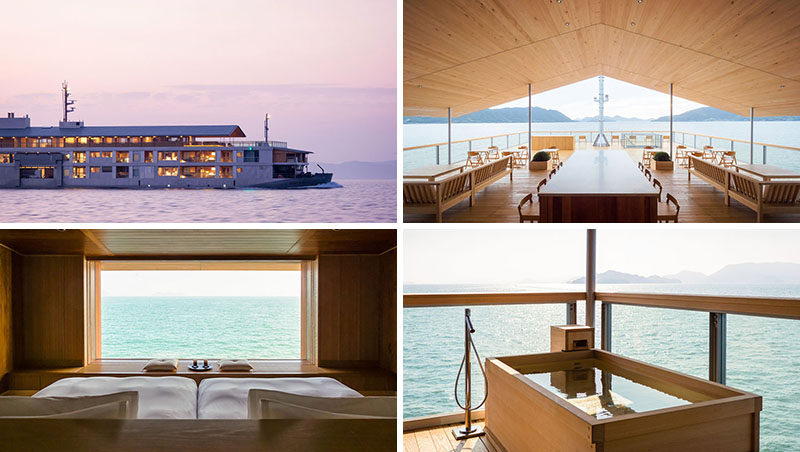 Japanese architect Yasube Horibe has designed a boutique nineteen-room floating hotel named Guntû, that makes its home in the Seto Inland Sea.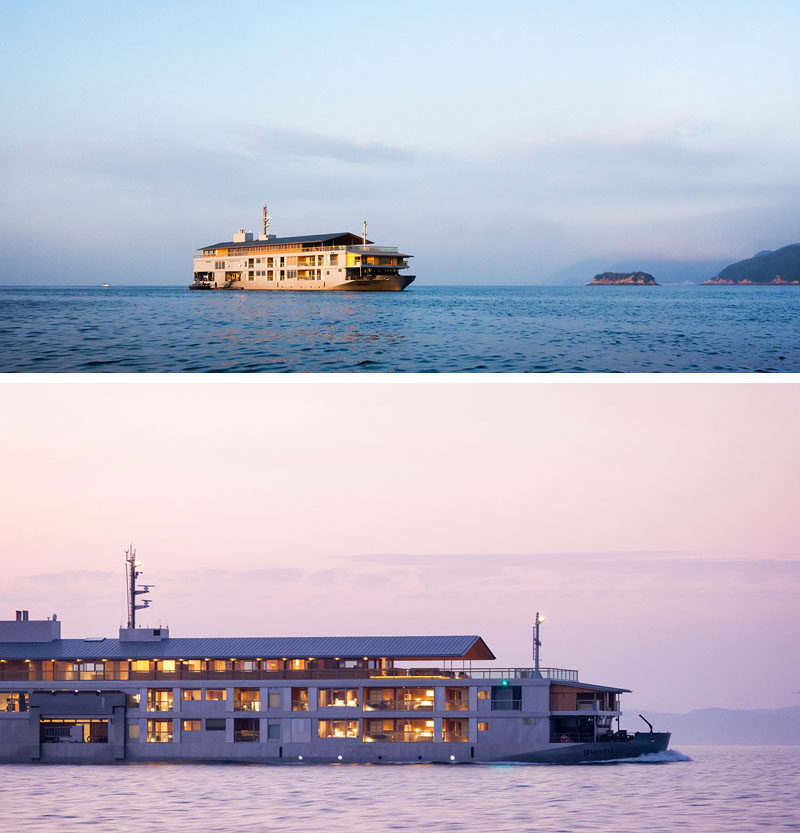 ---
The floating hotel has a large rooftop deck with outdoor lounges, a bar and plenty of space to take in the water views.
---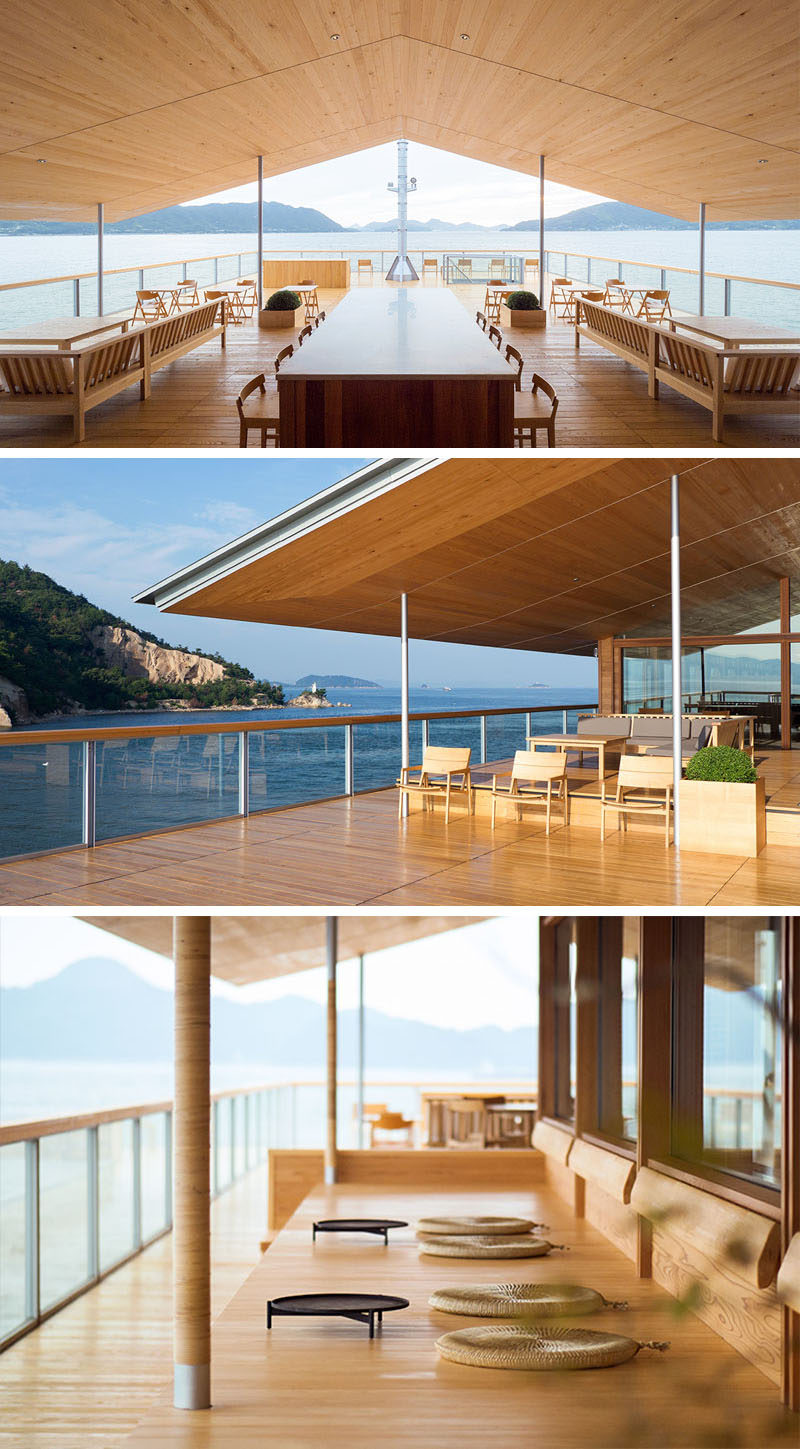 ---
There's also an indoor lounge with a striking peaked wood ceiling and a curved bar.
---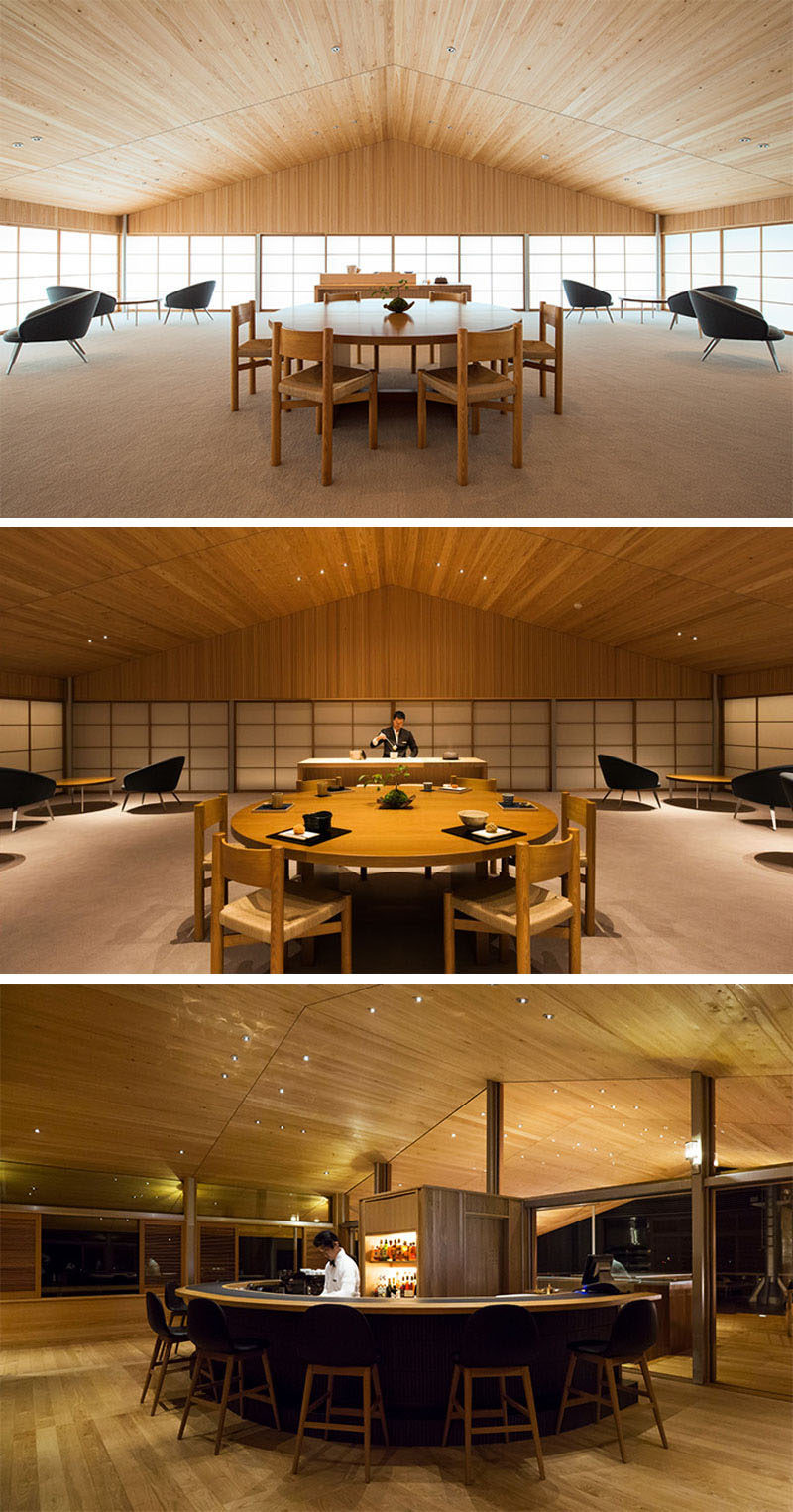 ---
Wood has been used throughout the hotel, like in the Grand Suite shown below. This hotel room has wood paneling as well as wood flooring, while most of the furniture is also made from wood.
---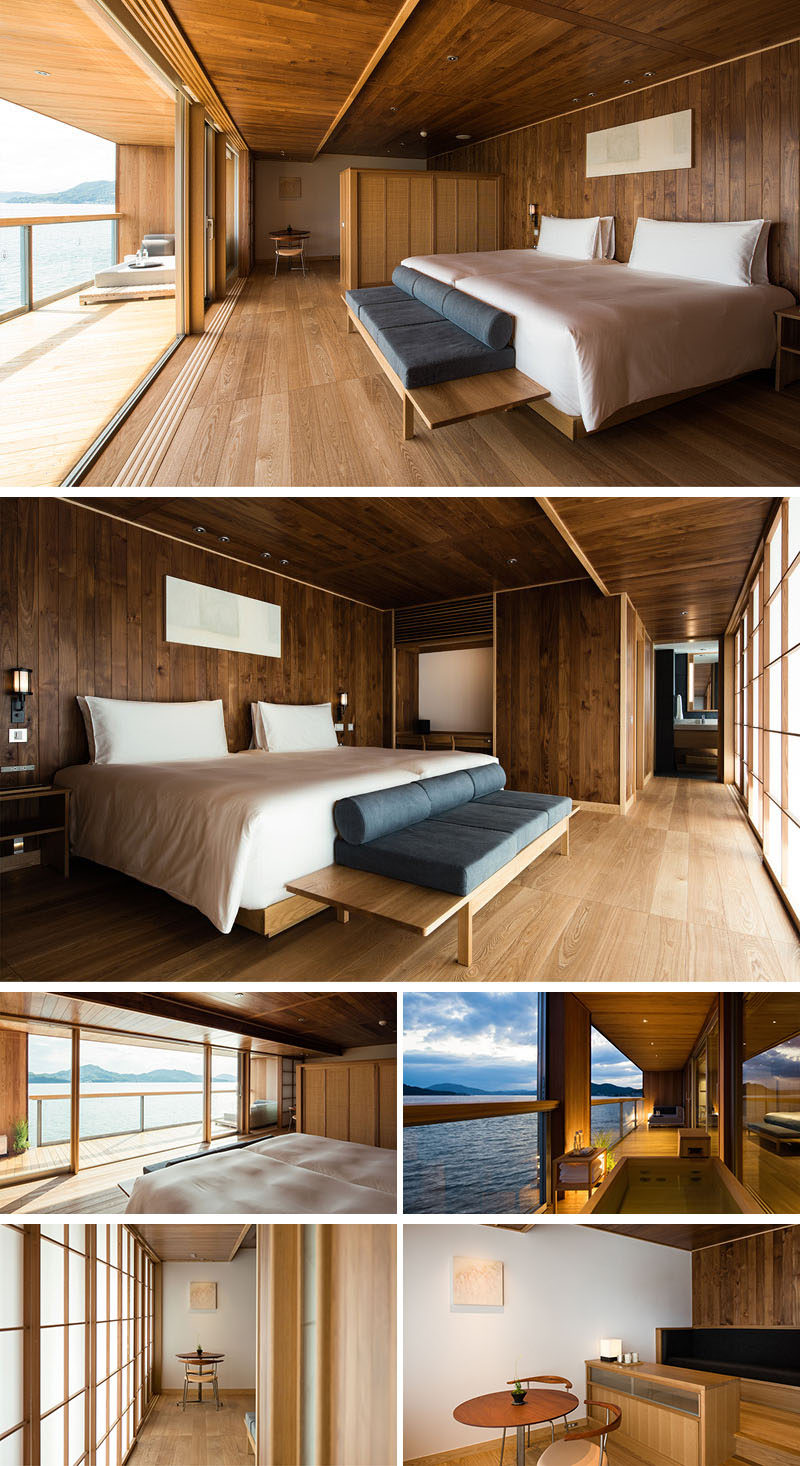 ---
In the Guntu Suite, a partial wood wall has been used to create a headboard for the bed. Off to the side is a small bar area, while outside and on the balcony is a private deep soaking tub.
---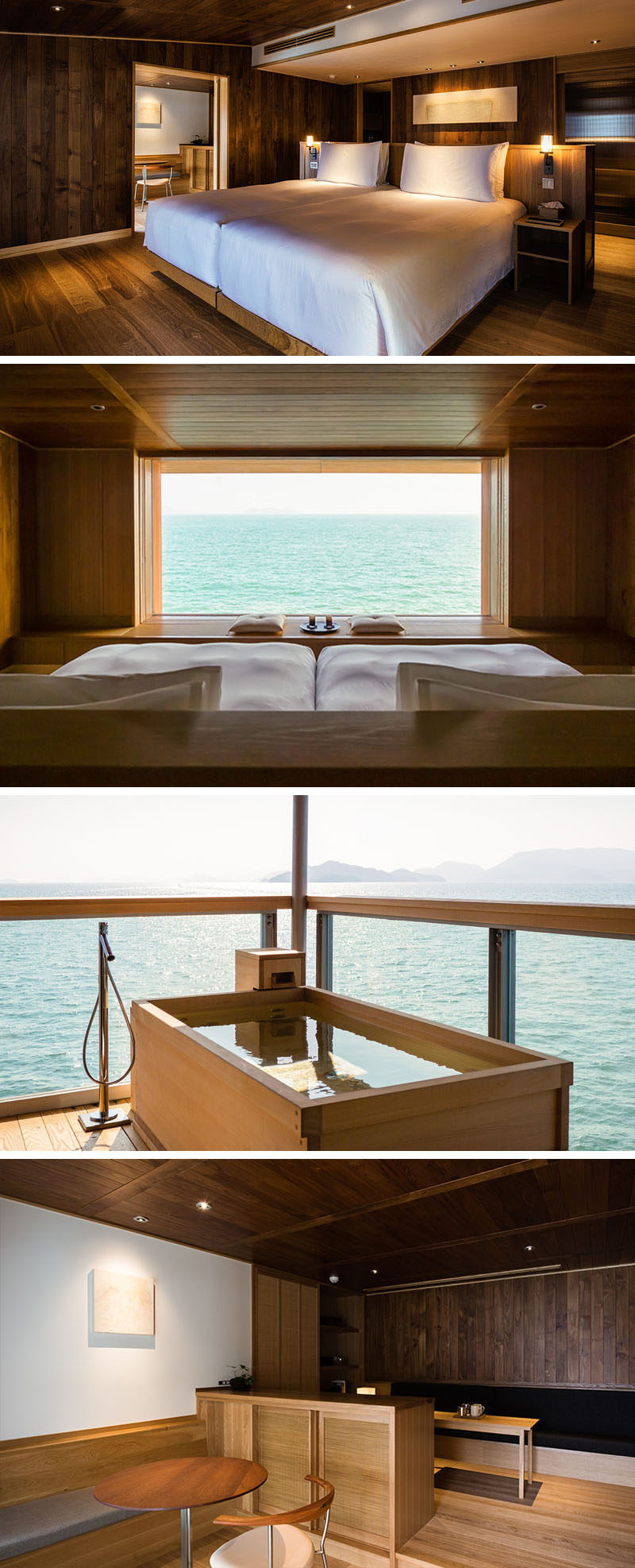 ---
In the Terrace Suite, a pony wall creates a separation between the bed and a desk area that's raised to take advantage of the view. This suite also has a built-in semi-outdoor lounge and a bathroom with grey walls and windows that let the natural light in.
---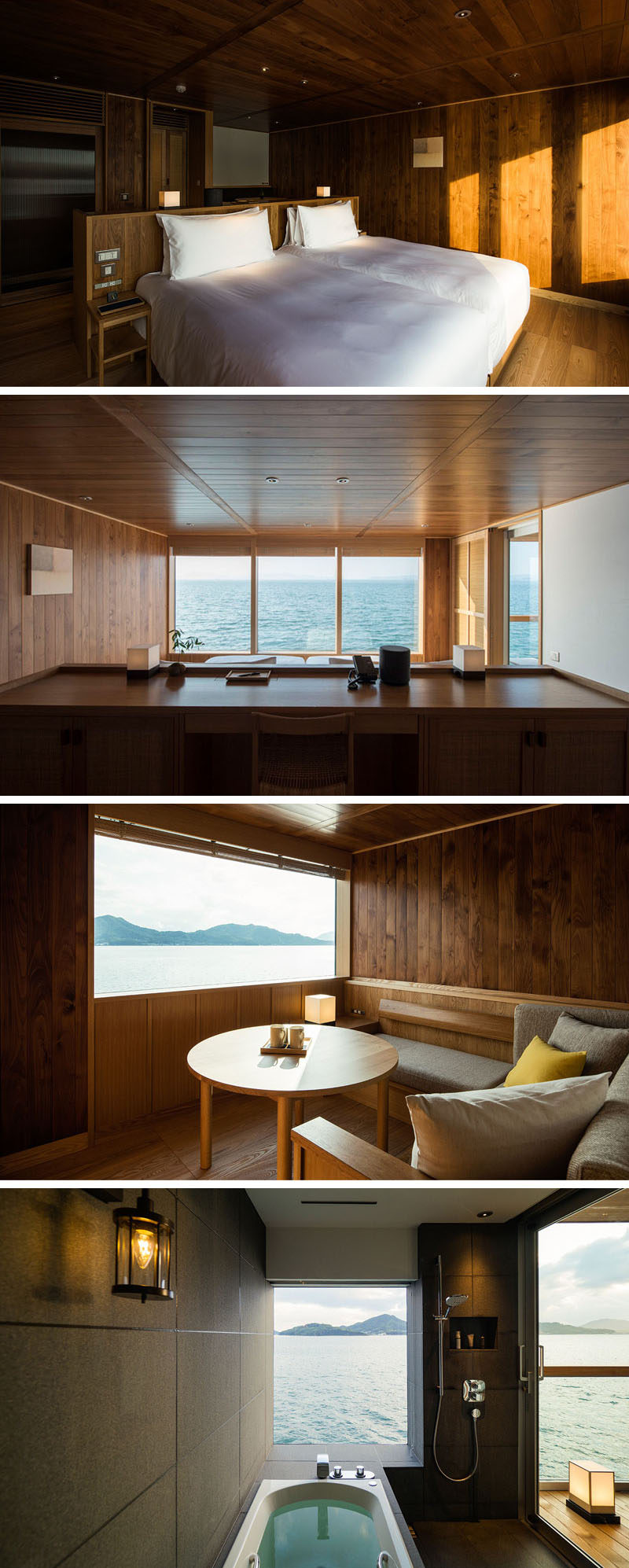 ---