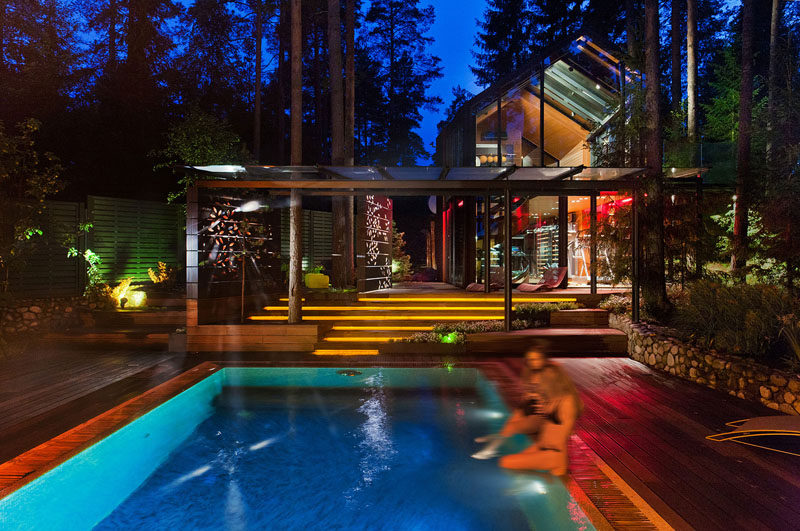 Olga Vetosheva and Eduard Zakharov of HOROMYSTUDIO have designed this modern gym located within the forest near Saint-Petersburg, Russia.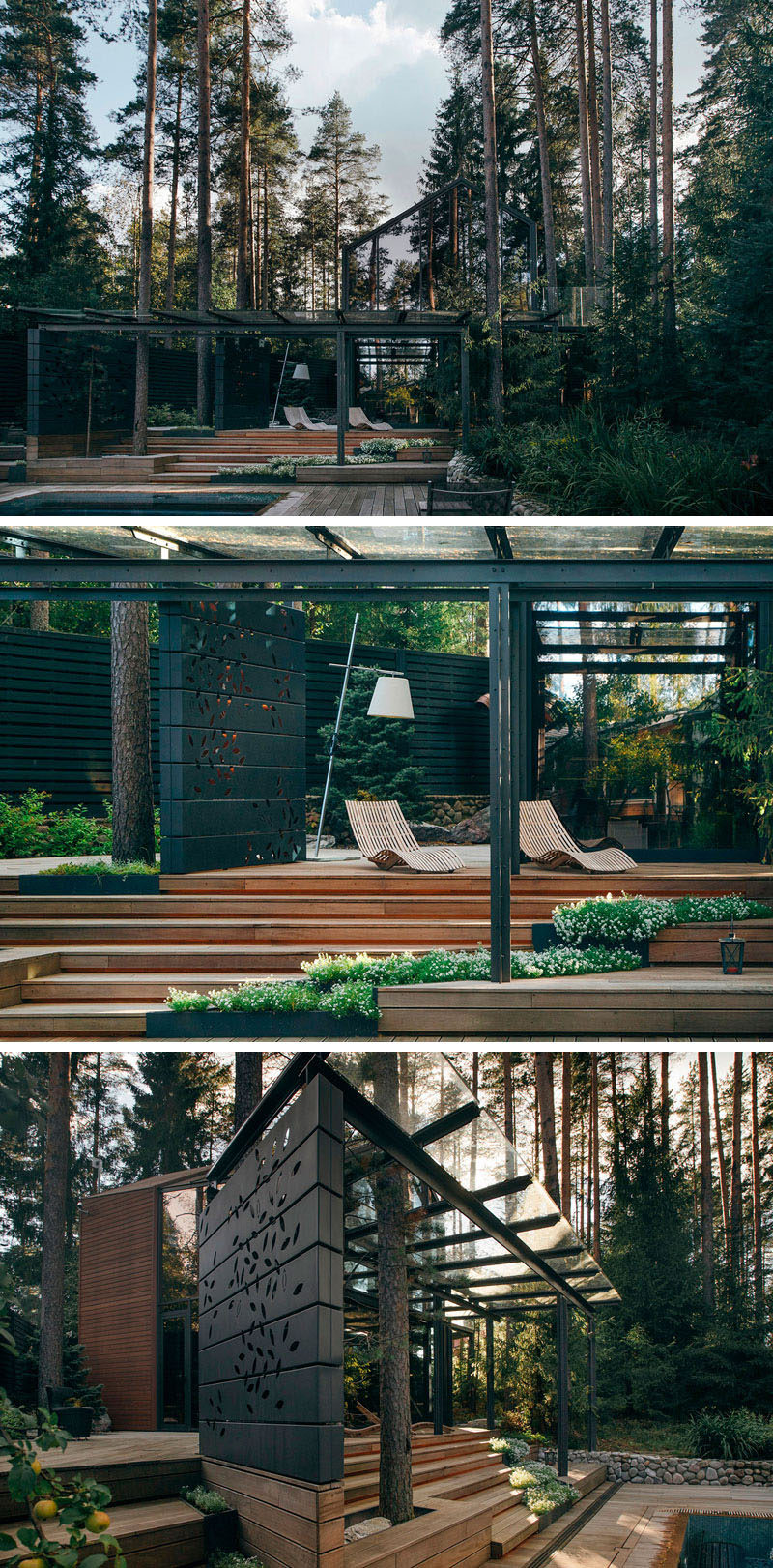 ---
Surrounded by mature trees, the gym (or sport pavilion), has an outdoor area with a pool and sun deck.
---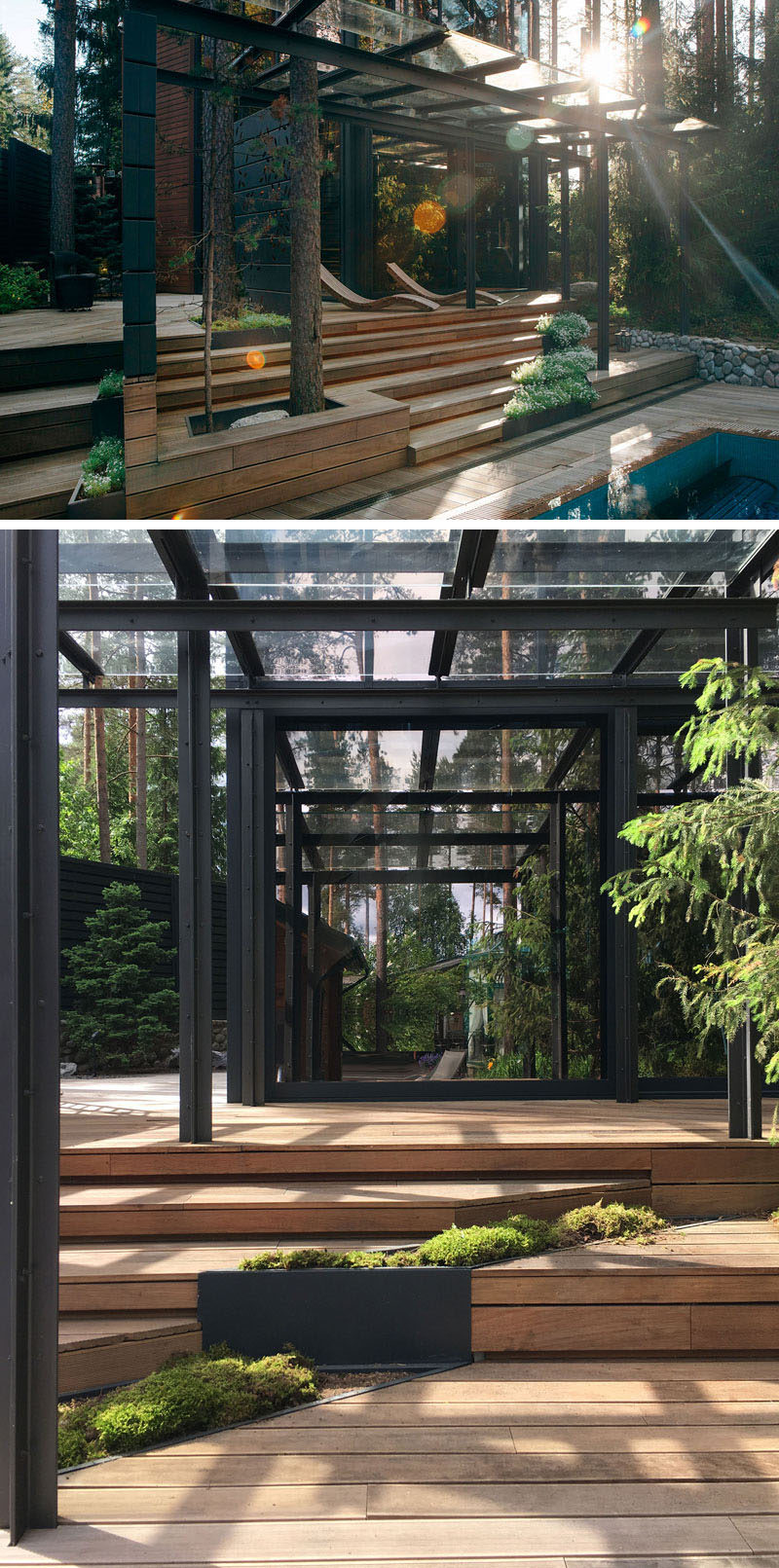 ---
The stairs that separate the pool from the gym have built-in decorative planter boxes and hidden lighting means the space can be used at night.
---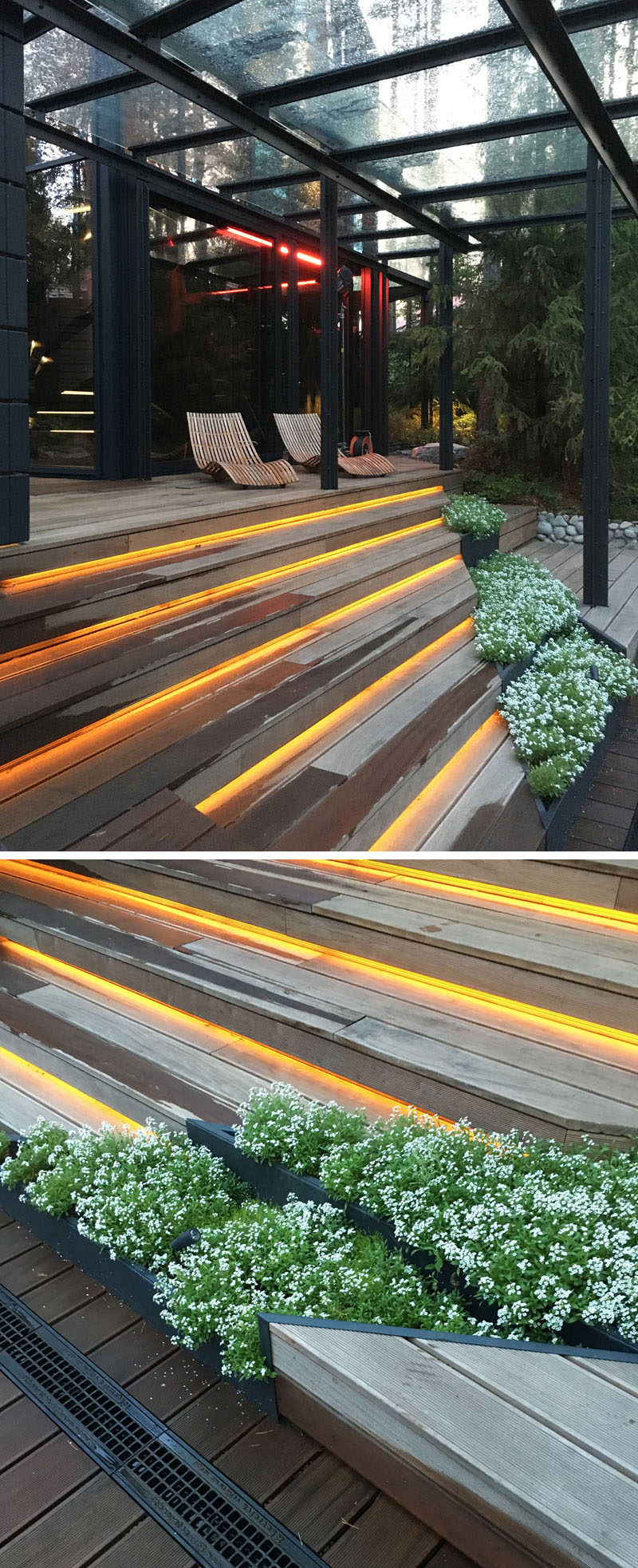 ---
Another feature that's been included in the covered outdoor area is a decorative screen that has an artistic leaf pattern that lights up.
---

---
Inside the gym there are three floors, the main floor (seen below) is home to cardio-vascular equipment, the basement is full of boxing equipment and locker rooms, and the upper floor is a light-filled a yoga studio.
---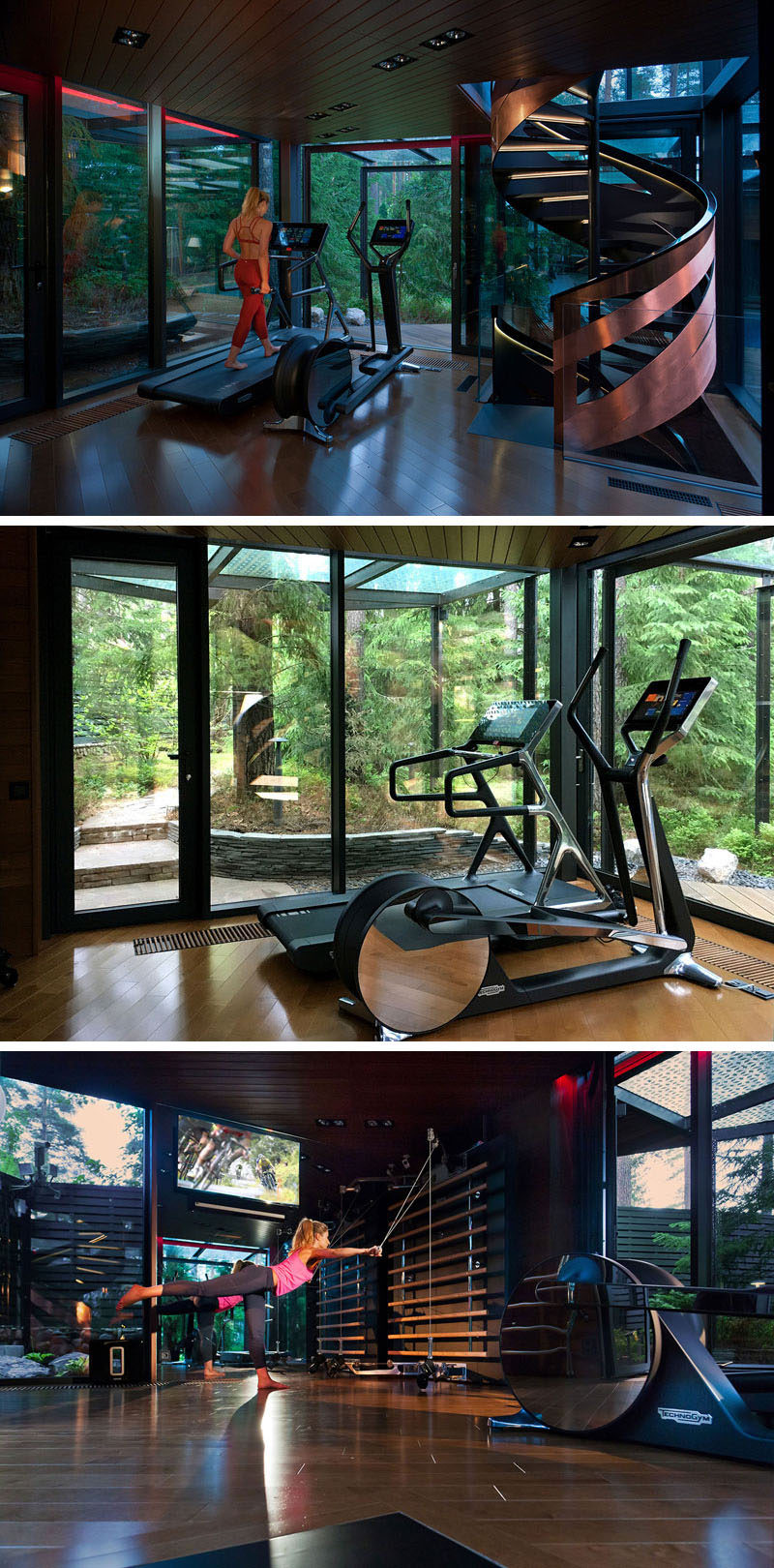 ---
Here's a look at the boxing gym where custom-designed backlit mirrors are shaped like figures of famous boxers and colorful lighting helps to keep the space vibrant.
---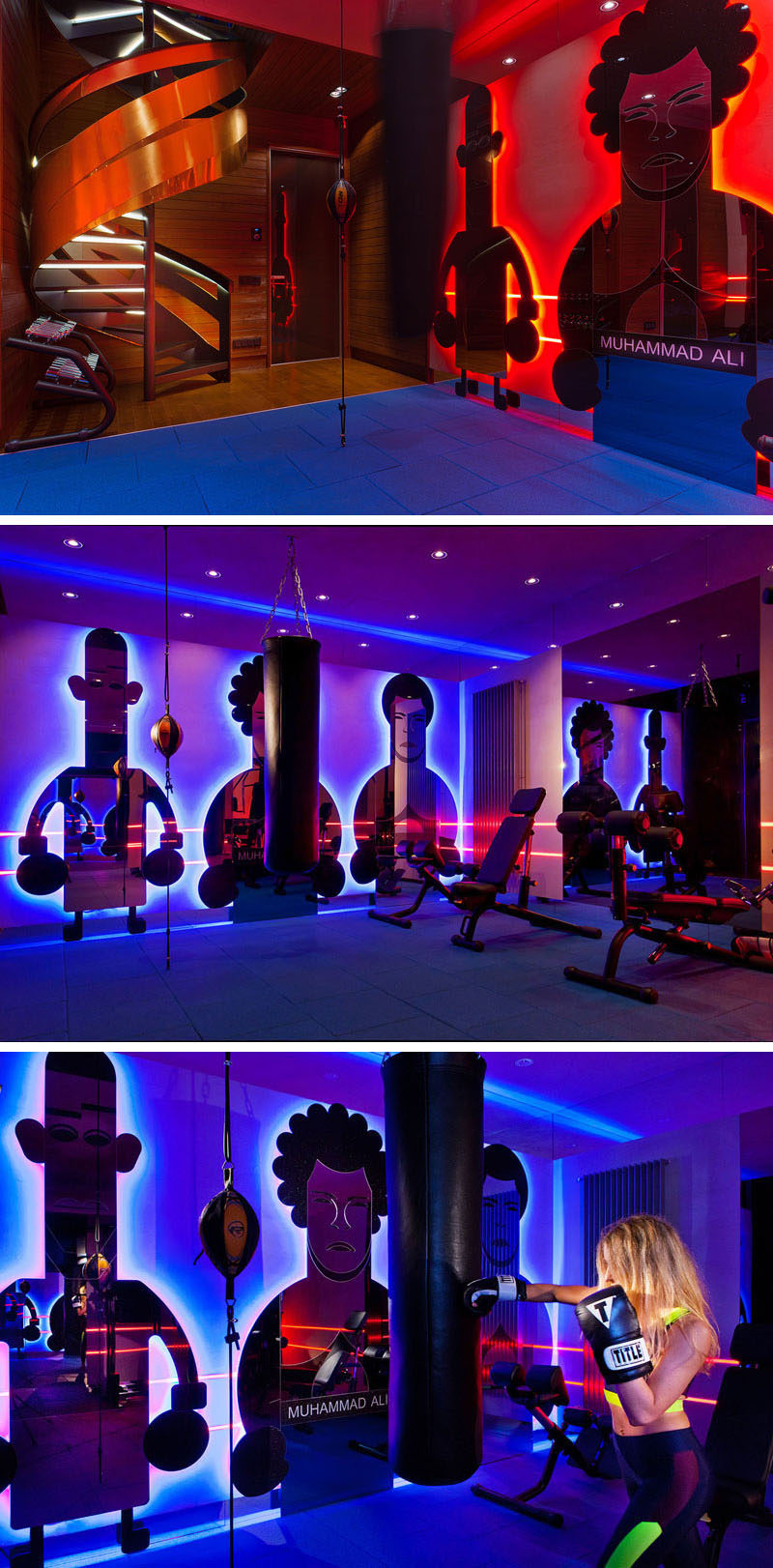 ---
In the bathroom, mirrored doors and another artistic mirror draws your attention and helps to reflect the light in the small space.
---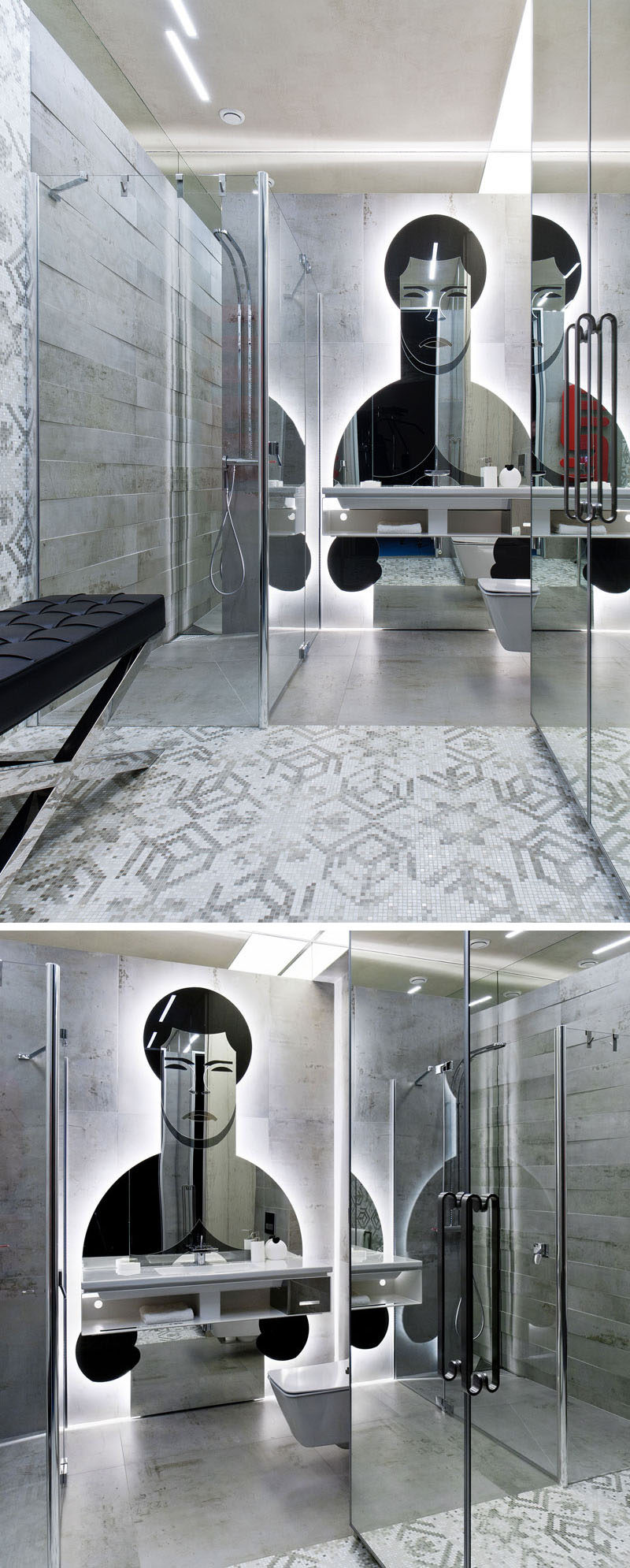 ---
The three floors of the gym are connected by a spiral staircase that features handrails made from copper plates.
---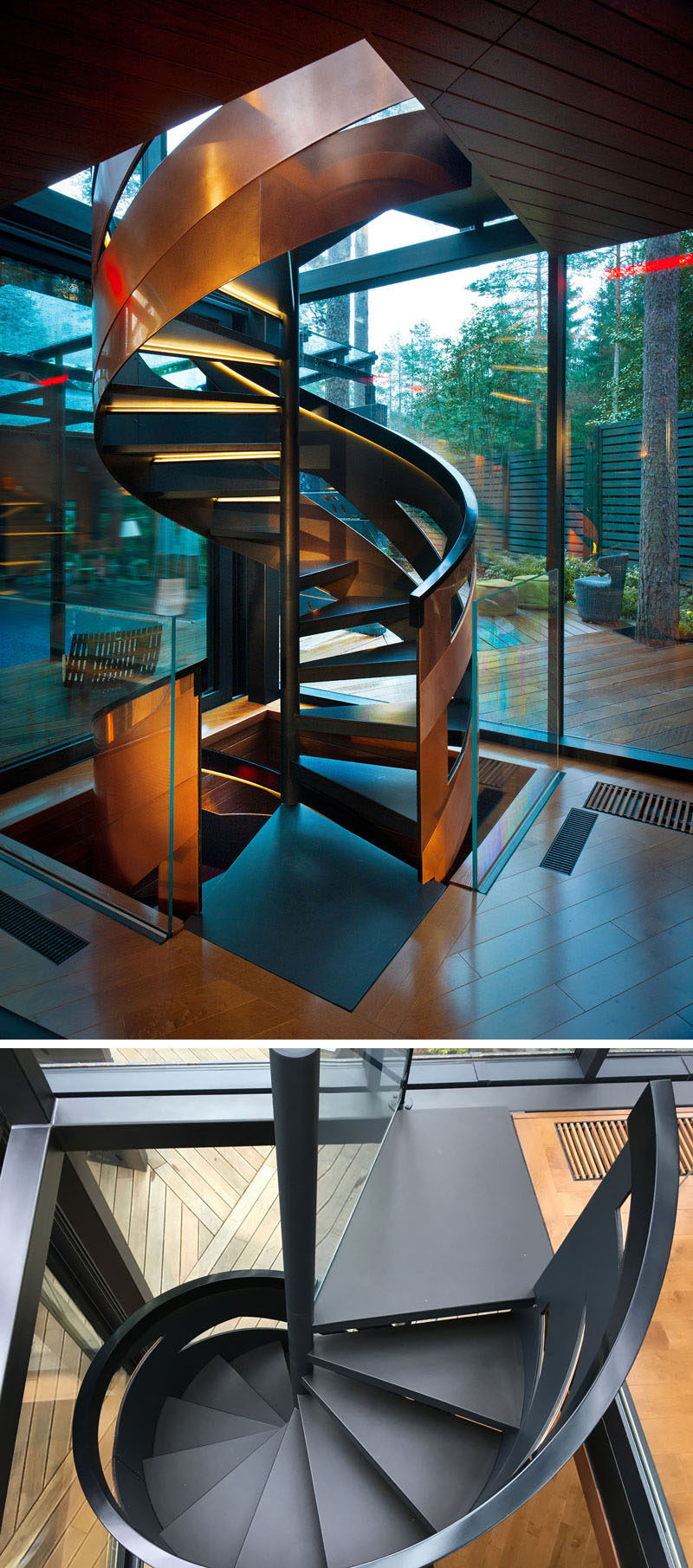 ---
At the top of the stairs, the gym opens up into a light filled yoga studio.
---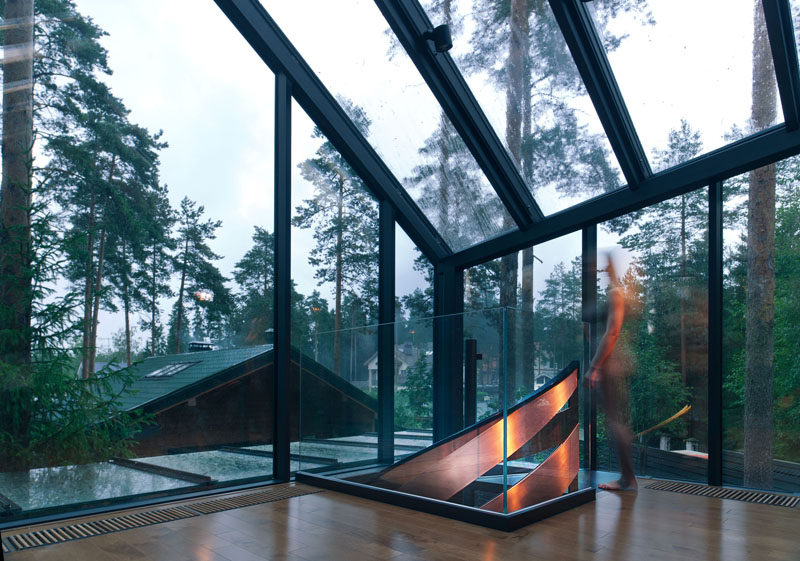 ---
Circular lights as well as a ceiling of windows ensures that the space is bright and that views of the forest can be seen when working out.
---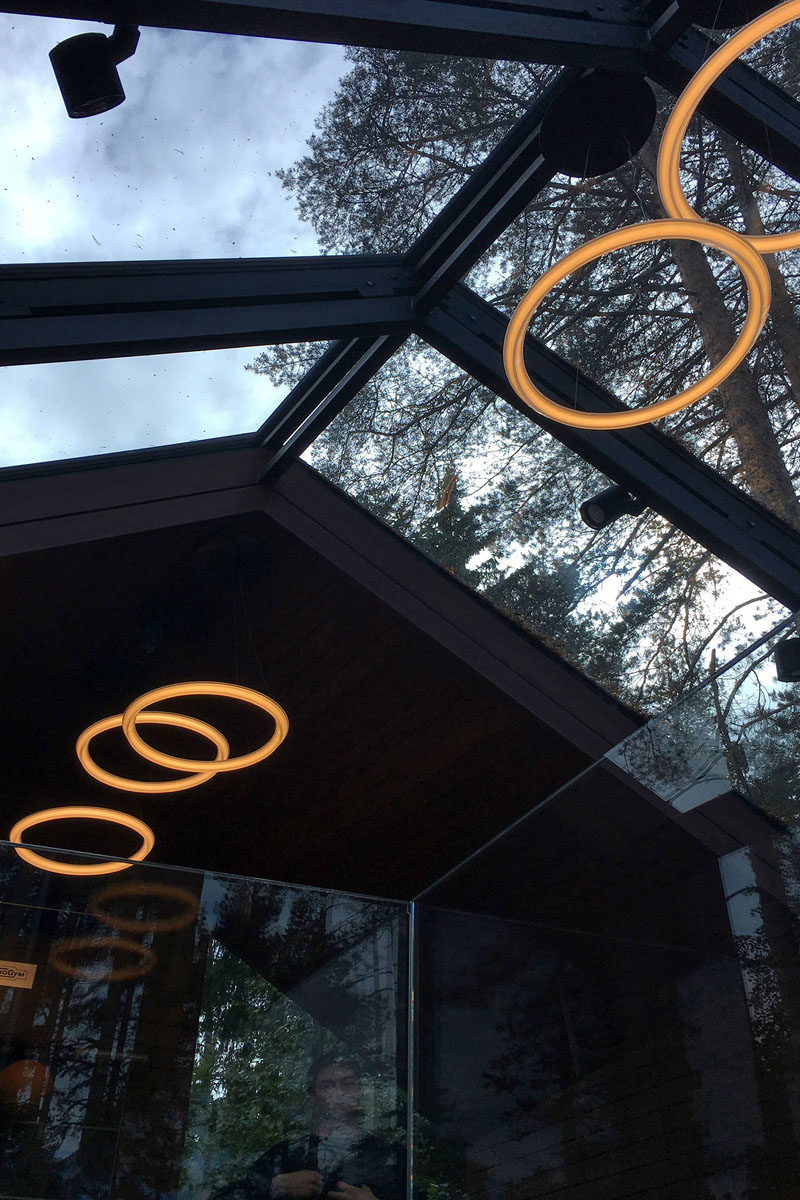 ---